4U Curly Girlies Tia Mowry Formed A New Hair Care Brand!
Specially designed for curly beauties, a clean and sustainable product by Tia Mowry. Her children are also part of the promotions of the brand and the reason is a strong message for the Black community out there!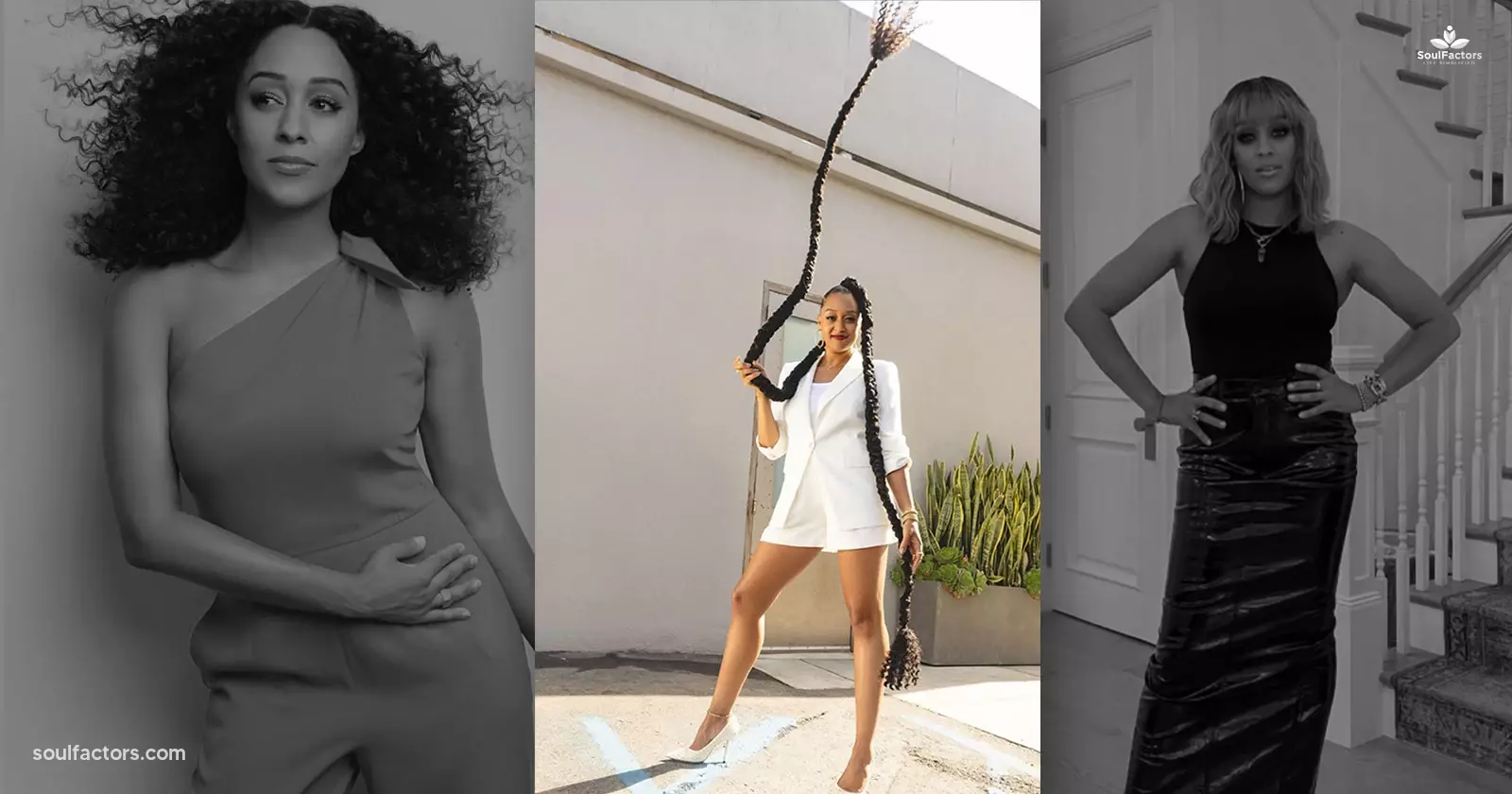 This year, Tia Mowry will take on a new role as the founder, creative director, and CEO of 4U By Tia, her newly launched natural hair care brand. Given that her hair journey has unfolded right before our eyes, the actress' debut in the beauty industry, makes perfect sense. Mowry had her curls when we first met her as a teen on the hit '90s sitcom Sister, Sister.
As the show progressed and she entered her twenties, she began to use straightening brushes on her hair more frequently. "I was ready to date, and I wanted to feel sexy," Mowry explains. At the time, she thought straight hair meant sexy because that was the message being broadcast. She didn't follow a curly hair routine as she didn't see curly hair represented in magazines and television. And even when she was in school, people would say that her hair was too frizzy.
4U By Tia Mowry
A strong vision helped her bring 4U By Tia to life alongside the biotechnology company Amyris. "It, of course, took some time for my vision to come to fruition," Mowry says. "But, there's been such an alignment between Amyris and me since the beginning. We value the same things in terms of safe ingredients and sustainability."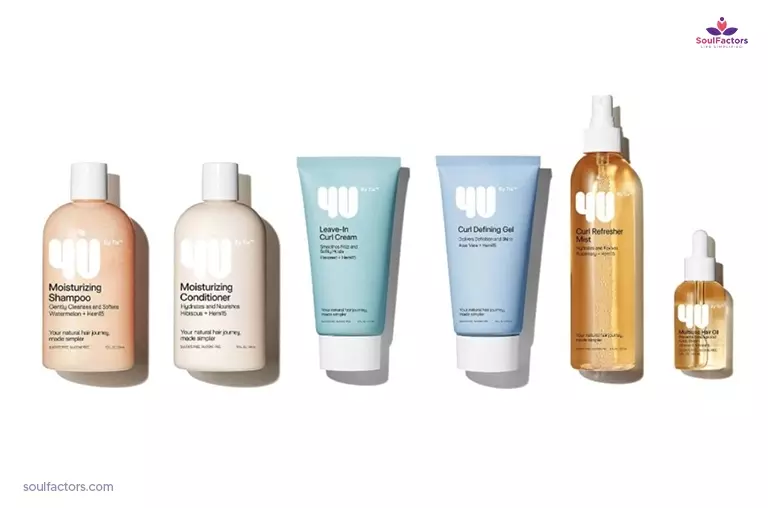 Once the initial framework for the brand was set, Mowry and her team turned their attention toward developing the product lineup. "I take pride in not only creating a brand based on my personal experience but also the community's needs," she tells me. "We had an incredible working session with beauticians, influencers, and people with curly hair. We asked them questions like, 'What is important to you? What do you feel that's missing?' Everyone agreed they want to simplify their routine, and that's why we launched with the products we did."
4U Products
The initial collection includes eight products, all priced under $11. There's the Moisturizing Shampoo, Moisturizing Conditioner, Clarifying Shampoo, Lightweight Conditioner, Leave-In Curl Cream, Curl-Defining Gel, Curl Refresher Mist, and Multiuse Hair Oil. Every product in the range is made with the hero ingredient Hemisqualane 15, Amyris' patented molecule that serves as an alternative to silicones. It is proven to help with frizz control, breakage protection, and maintaining moisture. The formulas are also enhanced with other ingredients Mowry has used for years. "We used [ingredients like] sea moss, aloe vera, watermelon extract, and flaxseed," she says. "I was using them when trying to come up with concoctions to nurture and take care of my damaged hair(1)."
While all the products have become staples in her (and her children's) hair routines, Mowry has a few favorites. "Creating the Curl Cream was important to me because, growing up, the ones I would use would leave a white residue," she notes. "This one is super moisturizing and doesn't weigh your curls down. The Moisturizing Shampoo is another favorite. It has such incredible slip—you don't have to use a detangler. My children and I all have different hair textures, but when I use this shampoo, I can comb their hair with my hands."
Tia Mowry's Hair Journey
Mowry navigated the industry, and managing her hair became both personally and professionally more difficult. "When I went to auditions after Sister, Sister and wore my curly hair, casting directors told me my hair was a distraction," she explains. "So I kept straightening it. You'll notice that I used to put extensions in my hair, especially while filming The Game. I was only harming my hair."
Mowry didn't reconsider her relationship with her curls until 2012. "At the time, there was an incredible movement happening on Instagram," she explains. "Many women were busy chopping. As a result, I fell in love with my hair. However, there was one major issue. I felt like I couldn't find affordable curl products."Mowry has spent the last decade contemplating how she would resolve this quandary. "I knew if I ever released products, I'd want them to be accessible and affordable, have safe ingredients, and simplify your routine, which means they'd have to work on all textures," she says.
Mowry says that involving her children in the launch process was critical because discussions about the beauty of their hair and skin are common in her household. With this brand, she is creating an inclusive environment for her children to speak up.