Congresswoman Ayanna Pressley Urges FDA to Investigate Hair Products' Uterine Cancer Risk for Black Women
Chemical hair straighteners are primarily marketed to Black women, who could as a result be disproportionately impacted, says Pressley.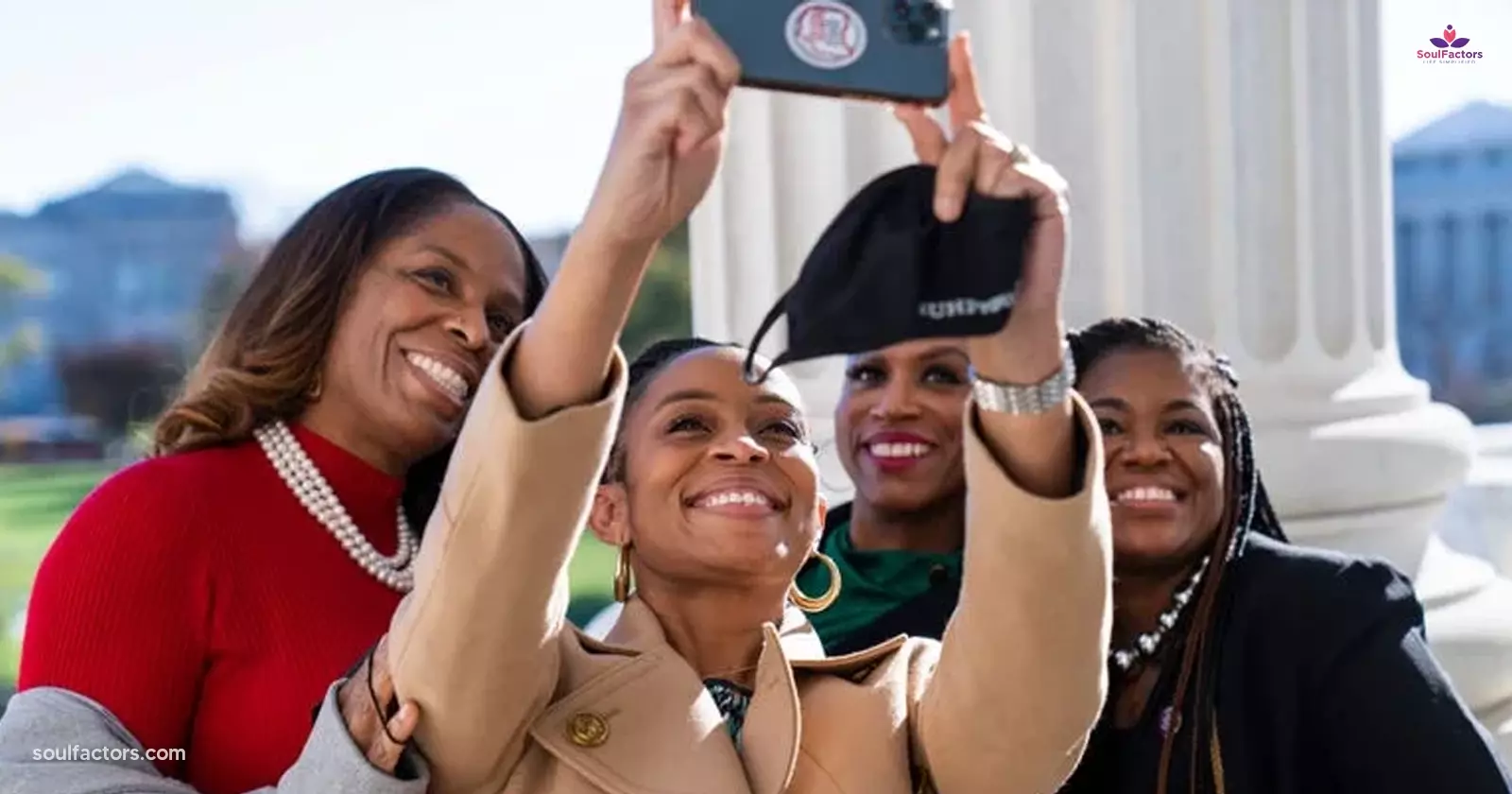 A recent study published by National Institute of Health linked the use of chemical hair straightening products to increased incidence of uterine cancer. The study was published in the Journal of the National Cancer Institute in October 2022. The finding made headlines and drew reactions from indignant readers. And then in the usual fashion, got buried in the slew of newer news. New studies go on to be conducted and published with no preventive action being taken by the authorities.
Why are Black Women More Affected by the Chemicals in Hair Products?
It is in such a world that one social representative has stood up for women, especially Black women. Congresswoman Ayanna Pressley got up to write to the U.S. Food and Drug Administration (FDA) requesting to inquire into the alleged risk. She revealed that Black women were at higher risk considering that these products are primarily marketed to Black women. She cites anti-Black hair sentiment as the root cause of more Black women resorting to these hair straightening products.
"Chemical hair straighteners and relaxers are primarily marketed to Black women to alter the appearance of hair. These products, often in the form of lotions and creams, break down the protein structure of curly hair to permanently straighten it." reads the letter.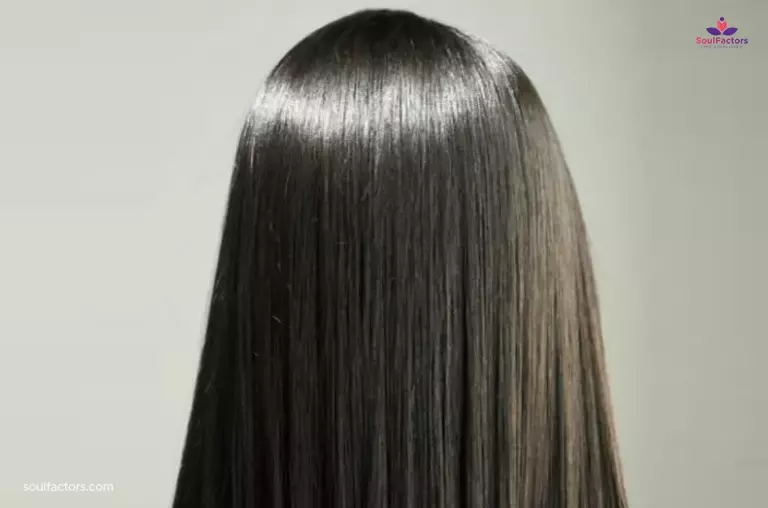 The pressure to maintain a certain type of hair is imposed upon Black women by society. This leads to Black women submitting to the pressure for societal acceptance and economic advancement.
"…generations of Black women have adapted by straightening hair in an attempt to achieve social and economic advancement. Manufacturers of chemical straighteners have gained enormous profits, but recent findings unveil potentially significant negative health consequences associated with these products." writes Pressley.
Chemical Hair Straighteners and Other Cancers
Previous studies have also proven hair product use to be associated with a higher risk of hormone-sensitive cancers including breast and ovarian cancer (1). The presence of carcinogens in cosmetic products has been proven and debated for decades.
The implications are stronger on Black women as they are disproportionately affected by aggressive breast cancer subtypes, such as estrogen receptor (ER) negative tumors, are diagnosed at younger ages, and have a higher breast cancer mortality rate. Certain hair care products, including relaxers (straighteners) and leave-in conditioners, used more commonly by Black than White women, may contain compounds with estrogens or endocrine-disrupting chemicals.
Now uterine cancer being added to the list of risks posed by hair products highlights the need for further studies and legal intervention. Breast cancer is most common among African American women. A 2021 study (2) concluded that there was some evidence to suggest that heavy use of lye-containing hair relaxers may be associated with increased risk of ER+ breast cancer.
The recent 2022 study found that frequent chemical hair straightening doubled the risk of developing uterine cancer among women. Hair products that targeted Black women users were revealed to contain endocrine-disrupting chemicals linked with serious health issues by another study conducted in 2020 by the Harvard T.H. Chan School of Public Health. The authors of this study James-Todd, Mark and Catherine Winkler Assistant Professor of Environmental Reproductive and Perinatal Epidemiology noted,
"Straight long hair has often been held up as the standard of beauty, particularly in American culture, noted in an interview on the public radio show "Living on Earth". To try to adhere to that standard of beauty, she said, some Black women use a variety of products, including hair relaxers, pressing combs, hair oils, moisturizers, lotions, leave-in conditioners, and gels.
James Todd had also pointed out that there is a limited selection of chemical-free products for Black hair on the market, and where they do exist, they are often not widely available and can be expensive.
Call for FDA Intervention
Ayanna Pressley further wrote in her letter to FDA:
"…harmful chemicals were found in "about 50 percent of products advertised to Black women," as opposed to just seven percent in those marketed to others.4 The increased risk disproportionately impacts Black women and contributes to national racial health disparities."
She drew attention to the fact that FDA has a mandate to review the latest research and reevaluate the safety of these products.
"We urge the FDA to investigate the potential health threat posed by chemical hair straightening products. Consumers need to be reassured that the cosmetic products they use do not threaten their health. It is critical that the agency act quickly to address these legitimate concerns."
Ayanna Pressley's letter is expected to push the FDA to initiate regulatory measures to assure the safety of chemical hair straightening products and hair relaxers for women.
3 Resources
Alexandra J White, Dale P Sandler, Symielle A Gaston, Chandra L Jackson, Katie M O'Brien, Use of hair products in relation to ovarian cancer risk, Carcinogenesis, Volume 42, Issue 9, September 2021, Pages 1189–1195

https://academic.oup.com/carcin/article/42/9/1189/6309952

Patricia F Coogan, Lynn Rosenberg, Julie R Palmer, Yvette C Cozier, Yolanda M Lenzy, Kimberly A Bertrand, Hair product use and breast cancer incidence in the Black Women's Health Study, Carcinogenesis, Volume 42, Issue 7, July 2021, Pages 924–930

https://academic.oup.com/carcin/article/42/7/924/6278856

Gaston, S.A., James-Todd, T., Harmon, Q. et al. Chemical/straightening and other hair product usage during childhood, adolescence, and adulthood among African-American women: potential implications for health. J Expo Sci Environ Epidemiol 30, 86–96 (2020).

https://www.nature.com/articles/s41370-019-0186-6