When there are countless hot tools to dry, straighten, curl, crimp, or wave your strands to your desired styles, it seems nearly impossible to steer clear of them completely. Even if they have the ability to damage your hair with no going back. It's time to explore some of the best heatless hair styling tools.
Best Heatless Hair Styling Tools to Save Your Hair
When you are running late and have no time to air dry your damp hair, you can't help yourself from reaching out for a hairdryer for a quick save. Tossing the styling tools away might be difficult, particularly when you are impatient or just lazy. But if you know what you are doing to your hair by using them, you might want to reconsider your choice of hair styling tools.
How Are Hair Styling Tools Damaging Your Hair?
All of these styling tools impose extreme thermal strain on your hair. Temperature encountered while blowing, curling, and straightening your hair damages your hair beyond repair. This leaves your strands looking crispy and lifeless. As a result, you will have cracks in the cuticle layer, chipped cuticles, bubble hair [when you blow-dry your nearly dry, damp hair], voids in the cortex, split ends, frizz, and broken strands. Heat-damaged hair is more often compared to a torn piece of paper that won't be the same, no matter what you do. Because hair styling breaks down the hair's hydrogen bonds(1).
Your hair can survive a temperature of 450F before burning and damaging. But the temperature is less for women with thin, weak, and already damaged hair. It is for this particular reason you must know your hair and its heat tolerance. Simply using heat will not damage healthy hair unless the strands are stressed by excessive heat or by using heat appliances at temperatures beyond 450F(2). High heat can permanently break the S-S or disulfide bonds within hair strands which give hair strength along with protein cross-links. You should know if the health of your hair is good or not to take the next step.
How To Know Whether Your Hair Is Healthy Or Not?
Do a hair assessment to determine whether or not you should introduce heat to your regimen. To know if your hair is healthy or not, do the following experiment as directed by Pantene(3).
How to conduct this experiment?
Step 1: Take a hair strand from the middle of the back of your head. Make sure the hair is clean [shampooed only].
Step 2: Roll the hair strand into a ball. Then place it in a glass of water.
Step 3: How long does it take the hair strand to sink?
Results
If the hair strand sinks within a couple of seconds – your hair health is poor and your hair is damaged.
If the hair strand floats for over a minute – your hair health is good and your hair is in good condition.
Best Heatless Hair Styling Tools
From drying and changing the texture of hair by smoothening the frizziness to brushing to straighten and wave your strands, those hot tools have the power neither products nor your hands have. Kicking them to the curb sounds unbelievably absurd and unthinkable. Hence, you can breathe a sigh of relief because of the several options on the market that promise "safe" heat styling.
You all know what you should look for in a hair styling tool; ionic, titanium, or ceramic plates [heat is better controlled on ceramic plates than with metal], far-infrared, air heat, distributes hair more evenly [uneven heat can burn the hair], high-tech features to protect damage and those that save your time. Skip tools that don't tell you how hot they get as they may get overheated with no temperature control setting. From hair dryers to styling wands, here's a list of the best heatless hair styling tools you should switch to.
Dyson Supersonic Hair Dryer
The most popular hair dryer for all types of hair. Although the hefty price tag might make you have second thoughts, many customers with perfect reviews about the product say it's worth every penny. Smaller than most products on the market, this high-speed tool is made for drying the hair faster and preventing heat damage. Dyson Supersonic hair dryer utilizes a heat shield technology to keep attachments cool while offering a directed stream of airflow which many other tools lack.
It dries your hair at a lightning speed and reduces styling time in half [half the drying time, half the damage]. Offering a variety of different settings, this effective dryer's handheld has three different airflows, four heat settings, three different speeds, three different nozzles, and a cold shot. It can adjust on its own if things get too hot because it employs built-in heat protection and a glass bead thermistor.
Best Heatless Hair Styling Tools: T3 Whirl Trio Interchangeable Styling Wand Set
With three interchangeable barrels to style your hair in endless styles of wavy curls, the T3 Whirl styling wand set is the magic wand anyone can possess. It includes a 1″ straight barrel, a 1.5″ straight barrel, and a 1.25″ – 0.75″ tapered barrel. With advanced digital technology in one pass, this is often called the "holy grail of curling irons." An internal microchip controls temperature fluctuation ensuring even and optimal heat. It has five adjustable heat settings [260F – 410F] and a custom blend ceramic surface to create a frizz-free shiny finish. With a cool tip and stand which enables easy and secure styling, it has a heat-resistant glove and a one-hour auto-off.
Remington T|Studio Protect Straightener
The right straightener will give you perfect silky strands. Remington Protect straightener is your wise choice for that. It uses water and a macadamia conditioner to supply cool vapor. This sends misty moisture straight to your strands while you straighten. The hair absorbs moisture and keeps heat damage at bay while preventing breakage. The company claims that the vapor-infused tech can serve up to 90 percent more frizz control. It can provide 68 percent more protection from breakage compared to straightening products on the market.
Best Heatless Hair Styling Tools: By Gina Excel Infrared Blow Dryer
The infrared technology used in this blow dryer is to steam the hair rather than applying direct heat. The steam coupled with Ionic technology efficiently dries each strand limiting heat exposure and produces negative ions to limit frizz. According to Gina herself, "this method will serve to retain all of the hair's natural moisture. The extra hydration also contributes to creating styles that will last longer, as well as have an improved appearance. The hair will be softer, smoother, shinier, and, most importantly, very healthy. With infrared technology, the hair is basically being conditioned as it's styled."
HSI Pro Ceramic Tourmaline Ionic Flat Iron
This is the number one bestseller flat iron in Amazon and has unbelievably high ratings. Its ceramic plates, ionizing technology, and infrared heat will smooth out even the coarsest hair, reduce frizz, and you will look manageable quickly with minimal effort. The high-quality ceramics use 8 HeatBalance micro sensors to adjust the temperature [140F – 450F] and distribute heat evenly. The 1-inch plate width is narrow enough to work excellently for bangs. It is travel-friendly too.
Best Heatless Hair Styling Tools: Wazor Professional Far Infrared Hair Dryer
Far Infrared Rays(4) [FIR] are electro-magnetic waves of energy, invisible to the naked eye, capable of piercing deep into the human body, including the hair shaft. Wazor Professional Far Infrared Hair Dryer can create a barrier to reduce chemical build-up. Wazor dryer is heated evenly from inside out reducing the risk of damage, unlike conventional heat. It has a lightweight frame, a durable motor with an extended lifespan, and an airflow speed of 90 km/h. All of that will give you salon-quality styled hair. With three speed settings and three heat settings with a cool shot button, it can lock in all styles. It comes with a removable lint filter to prevent hair from sucking into the dryer.
Bio Ionic Curl Expert Pro Curling Iron
The important feature of this curling wand is the bioceramic heater which helps the curls to stay longer. Bio Ionic Curl Expert is infused with natural volcanic rock minerals that send tiny water molecules deep into your shaft for micro hydration. This means while you are heating your strands, this curling iron is helping the moisture to get locked in. Hence, the final look will be sleek with vibrant shine and hydrated and conditioned tresses. You can slay the Rapunzel waves with the use of this curling iron.
Best Heatless Hair Styling Tools: GHD Platinum+ Professional 1' Styler
With a 20 second heat-up time, this tool promises healthy and incredible results for your hair. It monitors the heat 250 times per second to ensure that you are getting an even flow of heat even if your hair is extremely thick and curly. With ultra-zone technology, this tool guarantees even heat across the whole plate. The advanced floating plates are perfect for smooth styling and shine with 365F temperature. It will automatically switch into sleep mode after 30 minutes of no use.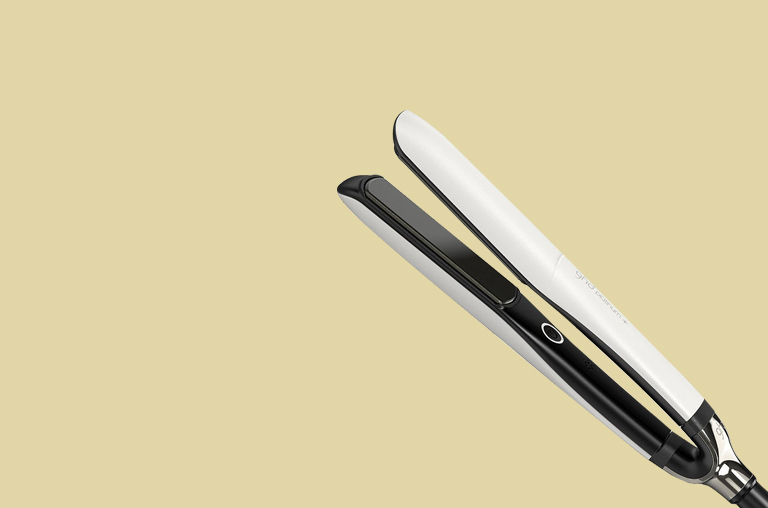 What Can You Do to Prevent Hair from Damaging?
Besides using the best heatless hair styling tool out there, here are the other important reminders you should be aware of to prevent the damage.
Heat styling will take the moisture out of your hair and dries it out. Supplementing your hair with essentials before and after is important to retain moisture. Moisture and deep condition your hair before styling to strengthen your natural hair and to ensure that the hair cuticle is closed.

Let your hair air dry as much as possible. Limit your blow drying hair to 3-4 times [max] a week. Make sure that your hair is completely dry before you start heat styling it. try to limit your flat iron/curling iron usage to 1-2 times a week."

Always spray your hair with a heat protectant lightly. This will prevent any breakage from excessive heat and it will make your hair shiny and soft. Remember to use a sun protectant on your hair when you are going to be out in the sun for a long time.

Avoid using both a blow dryer and flat iron in the same styling session. Make sure that you never apply hot tools for too long on your hair. Hairstylists use them for what seems like only seconds.

Rough, dry hair 80% first to take out the majority of the moisture, then go section by section with a round brush to smooth out hair strands.
Use satin pillowcases to prevent your hair from frizzing and use silk hair ties to cause less friction.

Hair is mostly made of protein. Implementing sufficient protein to your strands [mouth or tropical treatment] will add strength to your hair. It will mend broken strands and split ends. Deep conditioning your hair before the heat treatment to build the natural protein is important.

Get regular trims (5) [every six to eight weeks].
Choosing the right appliance
For those who cannot live without the heat, it's all about the temperature [medium to low heat]. Using high-quality appliances with low temperatures will prevent your hair from burns and damages. Cheap hair appliances will overheat, which in turn will damage your hair.

Use appliances that are specially made for textured hair with ion technology to avoid over-drying of the hair. Ion will break down water molecules to dry hair faster while maintaining moisture on the inside and neutralize positively charged ions in your hair to restore shine.
Your blow dryer should be at least 1800 to dry your hair with less heat because wattage in blow dryers is important.

For flat irons, look for ceramic or titanium irons with heal controls [not just low and high settings]. Because they heat evenly and cool down quickly. You should be able to control iron's temperature to decrease the temperature with ease.
Some believe that it's a myth that the absence of heat will make your hair healthier, and its presence will damage your hair. It is all about moderation. When you think like that, it's not just about using heat or not using heat. It all comes down to how you take care of your hair. Ask yourself, are you taking good care of your hair or not?
Winding Up…
Are you taking care of your hair enough? If you did hesitate, start taking care of your hair with minimal use of heat appliances already. Consider using the above hair styling tools with less heat damage. But do not hesitate to leave a comment if you think otherwise.