Keeping the curls in good texture and shape is not an easy job. It takes some extra love and of course, some dedicated products to give definition to your curls. The time of serums and conditioners is begone. Hair mousses are the new lovers of curly hair girls in town.
Hair mousses have a foam-like consistency and it helps in taming the unruly curls while giving them proper protection and definition. The non-sticky texture of a mousse is another factor that makes it one of the best hair products.
Top 10 Best Mousses For Curly Hair!
This brilliant product works better than a hair spray and gives celebrity-like volume to the hair. It keeps frizziness in check and gives a conditioned look to the hair.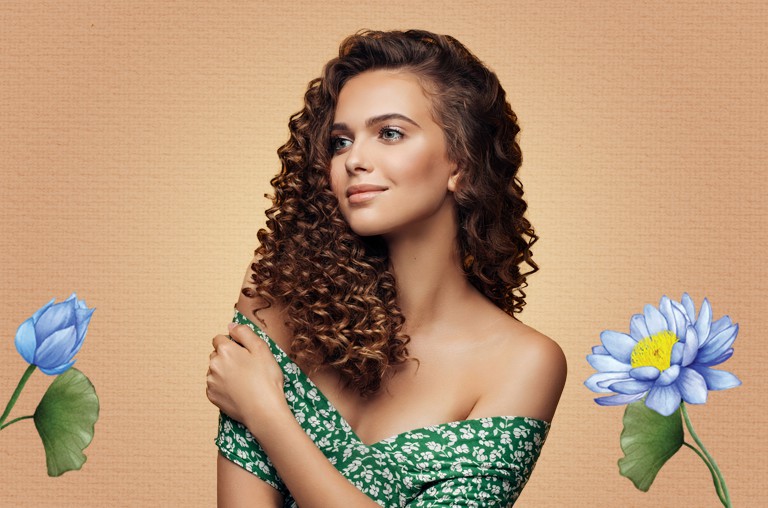 You may have naturally blunt curls or the climate you are in could be making your curls dull. Whatever be the reason, hair mousses can help you, and here are the best hair mousses of 2022.
OGX Locking + Coconut Curls Decadent Creamy Mousse
The amazing formula of OGX mousse holds like mousse and hydrates like a cream. Infused with the goodness of shea butter and coconut oil, this mousse enhances curls and keeps it non-frizzy.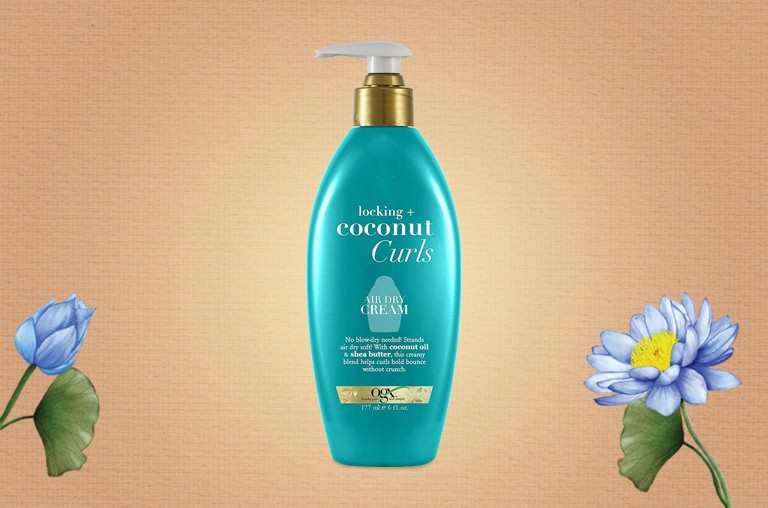 Like, every other OGX product, even this product is packed with all-natural ingredients. The product itself is lightweight; it is part-foam, part cream that tightens curls and also has a pleasant tropical smell.
Design Essentials Almond And Avocado Curl Enhancing Mousse
Design Essentials mousse is another one of the best-selling mousses available in the market. It enhances curls and drenches your hair in moisture. Avocado present in this mousse provides intense nourishment to the hair as well as the scalp.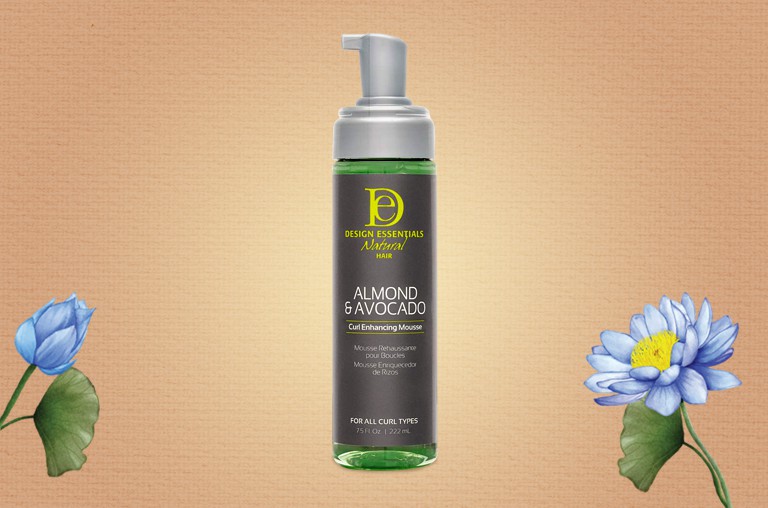 This can also be used as a styling product. It contains no alcohols, parabens, or sulfates. This product is suitable for all kinds of curls and dries quickly without flaking.
Garnier Fructis Style Curl Construct Creation Mousse
Garnier as always, gives the hair, a smooth and frizz-free texture to the hair without making it sticky or wet. While controlling frizz and flyaway, this product tames the curls and provides deep conditioning.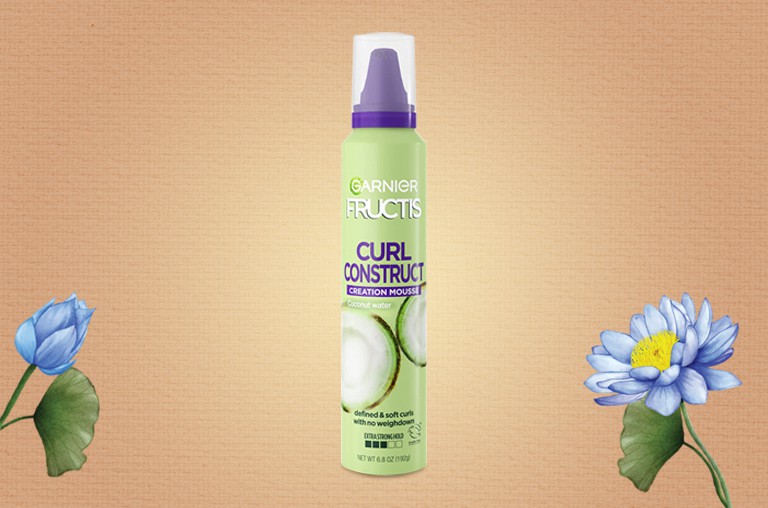 This product makes the hair bouncy, shiny, and soft. This lightweight product that promises lightweight curls is loved by curly girls around the world.
Shea Moisture Coconut and Hibiscus Frizz-Free Curl Mousse
This product contains all things good and intensely nourishing like coconut oil, silk protein, and neem oil. Coconut hydrates and protects hair while preventing hair breakage.(1)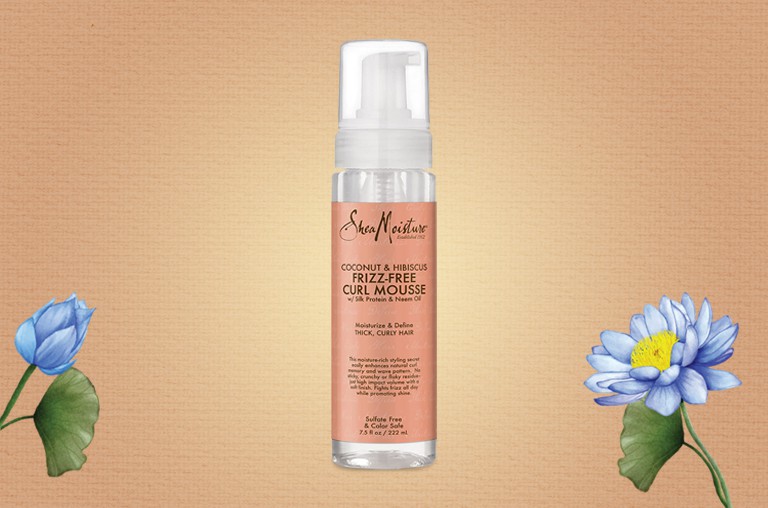 Sil protein makes hair soft and silky. Neem controls shine and frizz. This beautiful mousse enhances natural curl memory by giving a smooth shine to the hair. It makes the curls look healthy and nourished.
Moroccan Oil Curl Control Mousse
If you are looking for a product that is suitable for thick curly hair, this product is perfect for you. This product has a lightweight but powerful formula that stimulates shape and separation between the curls. It tames curls and defines the curls for hours.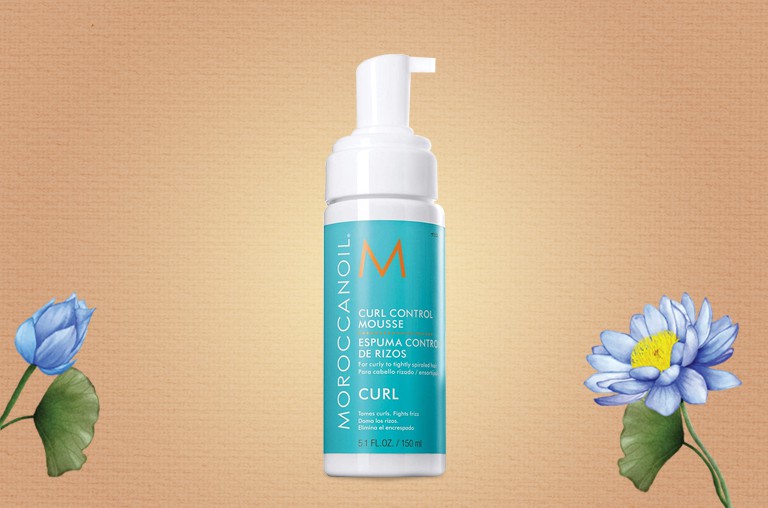 The intense nourishment provided by Argan oil present in this product gives a very natural texture without leaving any residue behind. This can make your hair soft and smooth and of course! This has the signature Moroccan oil (2)scent too!
BIOLAGE Styling Whipped Volume Mousse For Curly Hair
This is a winner between the curly girls. It protects the hair from humidity while keeping the curls well-shaped.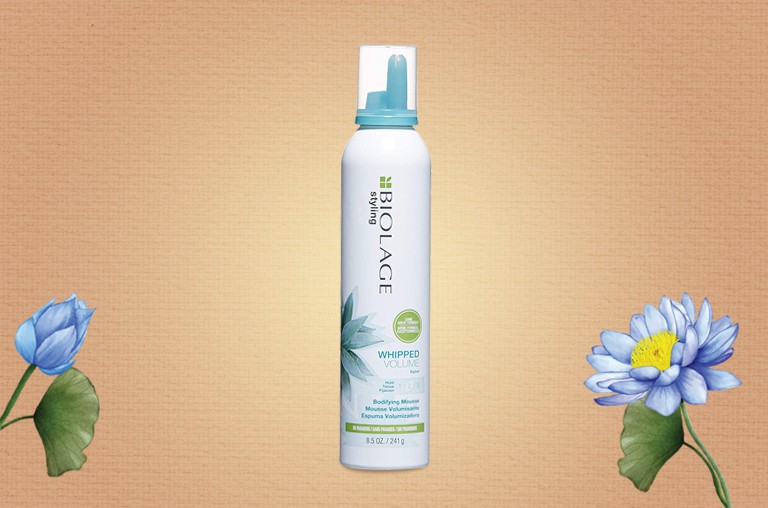 It can hold that same look for so much longer than you think it can. It's wonderful formula and the pleasant scent is everything you thought it will be.
Kim Kimble Curl Whip Mousse
Created by hairstylist, Kim Kimble, this product is not just a styling product. It nourishes the hair and provides intense hydration with powerful ingredients like aloe, hydrolyzed silk, and argan oil.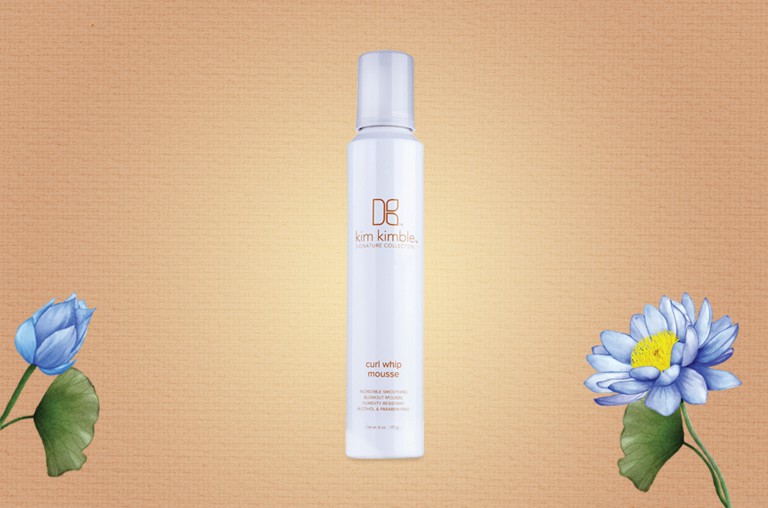 It works for hair blowouts and styling as well. Even with such moisturizing ingredients, this product is nonsticky and non-greasy.
Maui Moisture Flexible Hold + Coconut Milk Curl Foam Mousse
Maui is one of our favorite brands and is one that does everything that it claims. This awesome product is paraben and sulfate-free like every other Maui product. It contains no alcohol as well.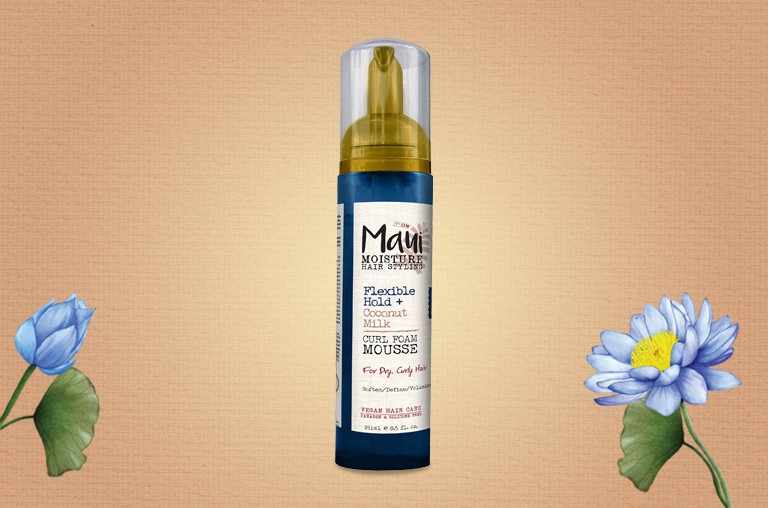 The product embraces curls and doesn't make the hair crunchy or dry. Coconut milk formula intensely conditions the hair while leaving it smooth and shiny.
Tresemme 4+4 Super Mousse For Curly Hair
This product is another great find from the Tresemme range of hair products. It helps in achieving salon-quality perfect hair with the softness and definition you need.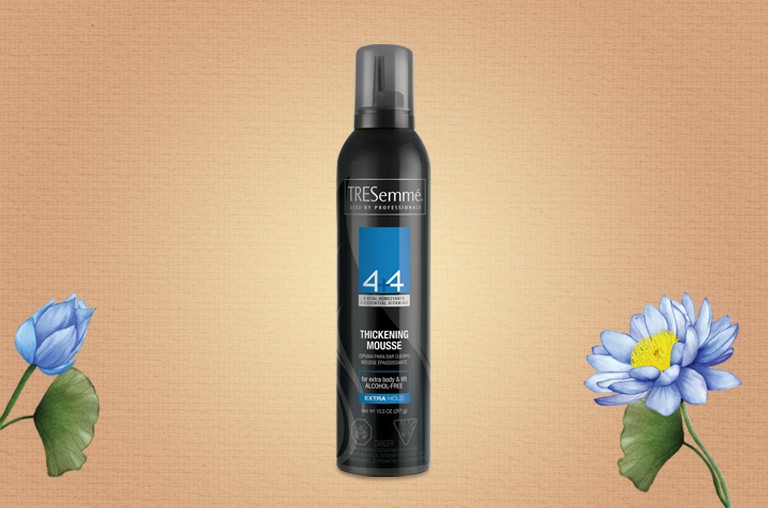 This product can hold the texture and shape for hours without making your hair look greasy or crunchy. It is super affordable yet very effective.
Curlsmith – Bouncy Strength Volume Foam Mousses For Curly Hair
This product gives weightless volume and shine to your hair giving nourishment and shine to the lengths. Its formula contains hemp seed (3) and rice proteins along with plant-based keratin compounds.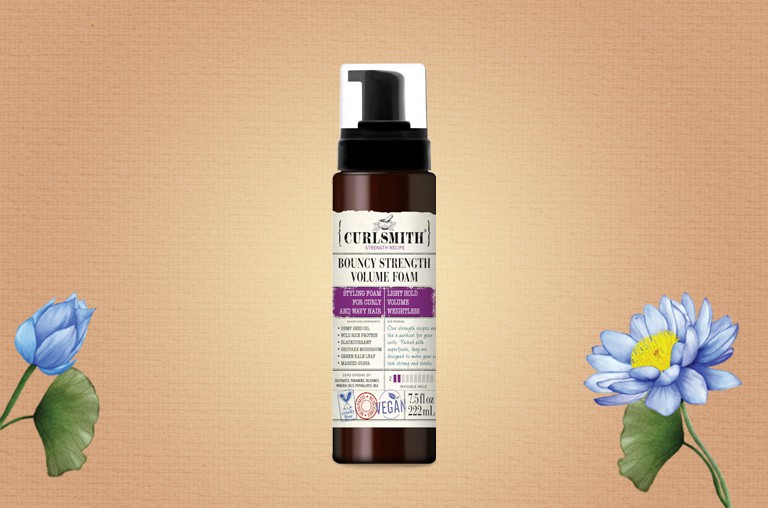 Healthy ingredients and a professional finish is a promise from the brand and it definitely lives up to it.
Is Hair Mousse Good For Curly Hair?
Hair mousses are amazing for curly hair. It holds the curls and makes your hair voluminous and bouncy. It increases volume by creating spaces between the strands and the curls. Mousse being a non-sticky product controls frizz while conditioning it from the roots. Mousse can enhance the curls and the hair volume longer than other hair products.
Does Mousse Make Your Hair Look Wet?
Not every mousse can make your hair look wet. Mousse is a product that is true to its finish. It gives the bounce and fullness that your hair always wanted. Mousse defines the curls as a professional hairstylist does; unless you are going for a wet look. If you are going for a wet look, you should get a mousse which is particularly made for a wet look. Whichever be the product, always apply it on damp hair to get the desired look.
FAQ
[sc_fs_multi_faq headline-0="h3″ question-0="Is Gel Or Mousse Better For Naturally Curly Hair?" answer-0="Yes, Mousse can be a great product to enhance your curls and to give it some definition. It can also hold the curls longer even if the climatic condition is what is making your curls go blunt." image-0="" headline-1="h3″ question-1="Is Curl Cream Or Mousse Better For Curly Hair?" answer-1="Even though both these products are great for curly hair, we believe that mousses are a little better. Mousses and curl creams can both define curls and hold it for a long time. But mousses can give more volume to the hair by separating the strands. It gives this kind of a finish to the whole length of the hair that is, from the roots to the ends. " image-1="" headline-2="h3″ question-2="Is Mousse Only For Curly Hair?" answer-2="Just like shampoos and conditioners, hair mousses too are designed for all kinds of hair types. But unlike the formers, hair mousses define the natural hair texture while giving it volume and nourishment. It can also be used as a styling product and gives a luscious shine to the hair while also protecting it. How can this get any better? " image-2="" count="3″ html="true" css_class=""]
Final Verdict
No matter what your hair type is, hair mousses can make your hair look like how you want it to be. It makes your hair shiny and voluminous without leaving any weird traces behind. The smoothness and definition that a mousse gives to the hair is something no other drugstore product can do! This star product is totally worth the hype and you should definitely pick one from our list that fits your budget.