Best Scalp Massagers In 2023: Do You Really Need Them?
Scalp massagers are a game changer for long, strong, and healthy hair. Let's scientifically analyze and break down the best scalp massagers you can grab this year.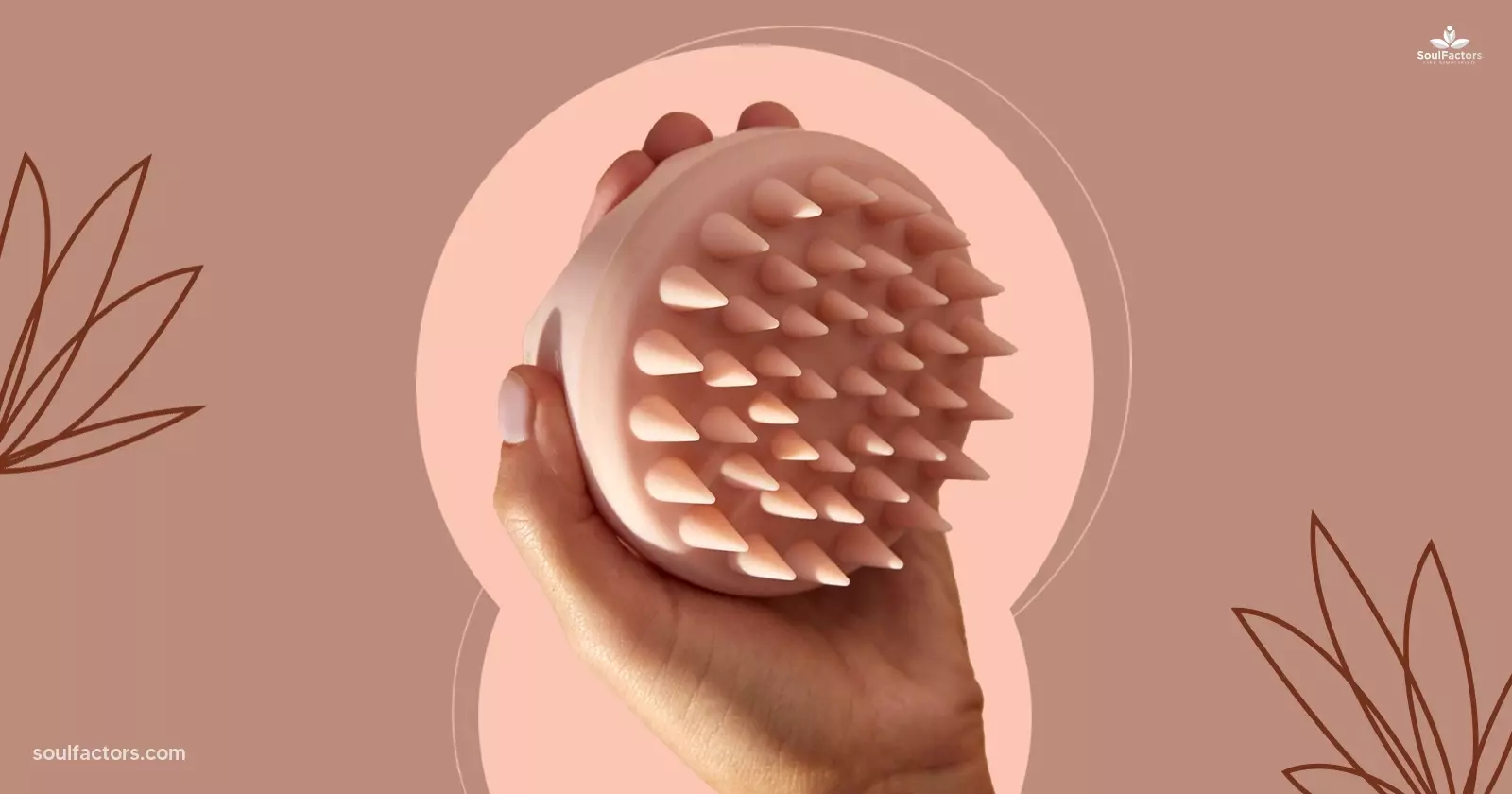 Who doesn't love to maintain voluminous, luscious, and healthy hair? As much as we love our hair we also cannot stay away from styling our hair, which can cause damage in the long run. Many have loved scalp massagers as it is said to make the hair grow faster and healthier as it works effectively in the stimulation of hair follicles. But do scalp massagers do the job? Let's find out the best scalp massagers in 2023!
Best Scalp Massagers: What Is A Scalp Massager?
Scalp massagers are small portable mechanical or electrical devices, that can help massage the scalp. The scalp massager, when used regularly, is claimed to promote hair growth, exfoliate the scalp, reduce dandruff, and increase blood circulation to the scalp making the scalp healthy.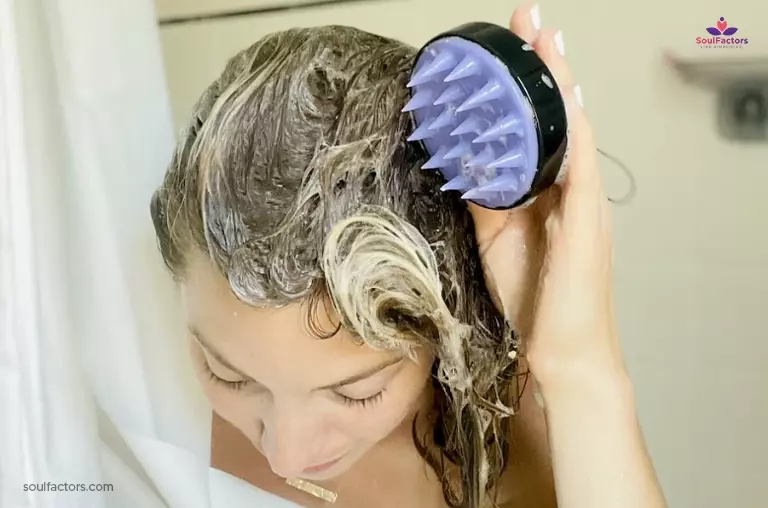 Using a scalp massager before oiling or while using a hair growth serum, is said to make the product work on the scalp more effectively. Apart from just nourishing the scalp and promoting the growth of healthy hair scalp massagers can also be used as therapeutic devices that help in reducing stress.
How To Use A Scalp Massager?
The right way to use scalp massagers is to gently rub them on the scalp in circular motions. Scalp massagers come in different variants, some are meant to be used only on dry hair while others can be used on dry hair as well as in the shower.
Do Scalp Massagers Work?
Scalp massagers work on the hair follicles by expanding them. Each hair on our head comes out of a hair follicle. Hair follicles are located right below the scalp. A scalp massager works by bringing blood circulation to the scalp, stimulating the follicles, and making the hair grow thicker and stronger. Though there is no solid evidence that proves that scalp massager as a stand-alone product will actively promote hair growth.
Doctors recommend massaging the scalp a few times a week as it helps in releasing the tension from the scalp and exfoliates the scalp by creating an increase in blood circulation and hair growth in the area. Also, do not forget to mention the feel-good part, scalp massager benefits are many.
Let's admit it, using scalp massagers does feel good!
List Of Best Scalp Massagers Of 2023
1. Leonor Greyl Massaging Scalp Brush
Though this scalp massager is not budget-friendly compared to other manual massagers in the market, the quality and build of the leonor greyl massaging scalp brushes are top-notch. This is one of the best scalp massagers for hair growth The silicone bristles are just the right amount of soft to give the perfect massage.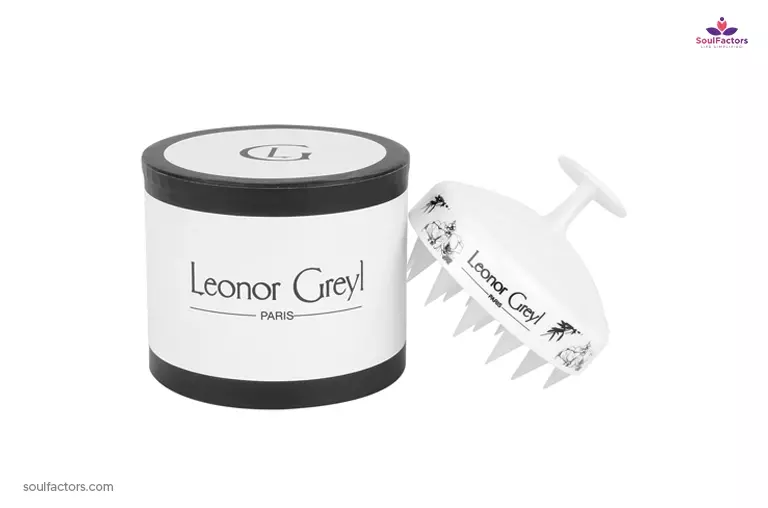 The massager can be used both on dry and wet scalps, both feel amazing. The design of this massager is firm and provides a great grip while massaging. This massager is worth every penny you spend as it is a durable high-quality build product.
2. Jupiter Scalp Brush
The next one on the list of best scalp massagers is Jupiter scalp brush. The small size of this massager works as an advantage for the user as it can massage every nook and corner of your scalp. Since the massager bristles are very soft and closely placed, it's effective for even the most sensitive scalp. Overall the Jupiter scalp brush is our second pick as it is the closest one on the board of scalp massagers that can get to the roots of your hair.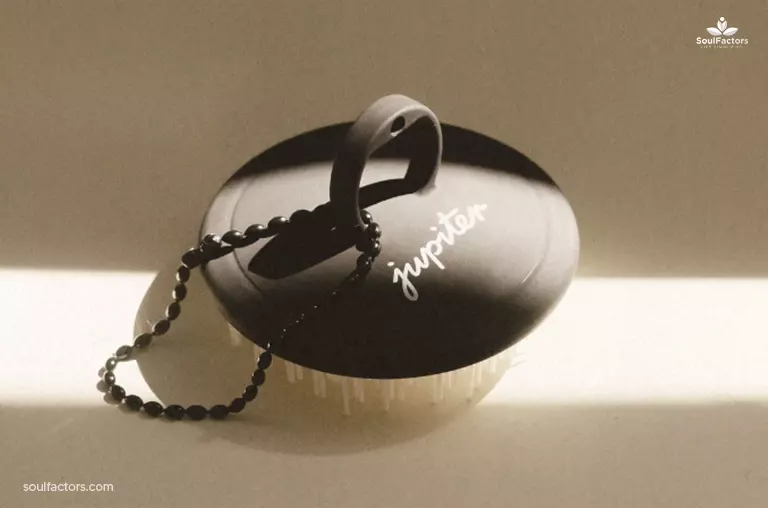 The added chain attached to the massager not only makes the design appealing but also makes it very easy to hold in the shower and hand dry, after use.
3. Flathead Products Scalp Massager
If you are looking for a no-nonsense massager that can work for you as well as your partner then the Flathead products scalp massager is our top choice for you. This massager comes with two heads which can be interchanged with just a twist.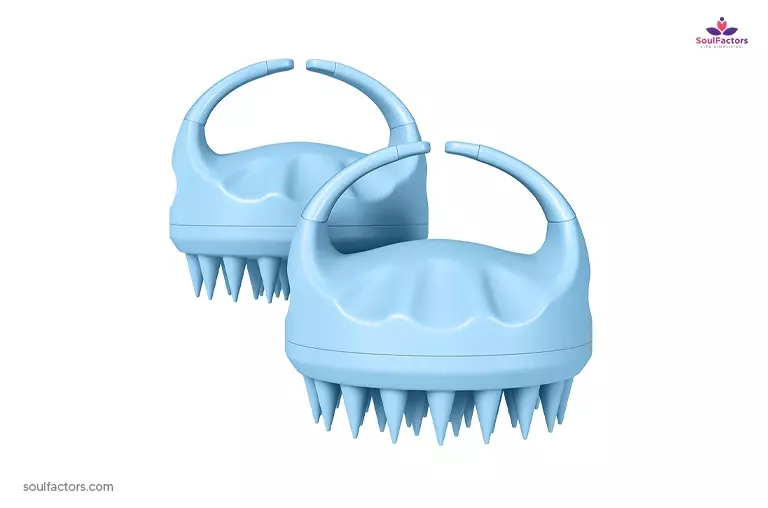 It is very solid and effective in cleaning the scalp. This massager can be used on thicker hair with longer bristles and for short hair, the short bristle option will work great. Apart from the above, this massager among the best scalp massagers works great to distribute the shampoo into the scalp evenly.
4. Comfier Cordless Hair Scalp Massager
If you don't enjoy manually rubbing the massager all over your scalp then we recommend the Comfier cordless hair scalp massager, which can give you an effortless massage and is the best electric scalp massager on the market. Built with 21 nodes in four massage heads, all you need to do is place it on your scalp, and the massager will do the rest of the job, especially if you put it on auto-pilot mode.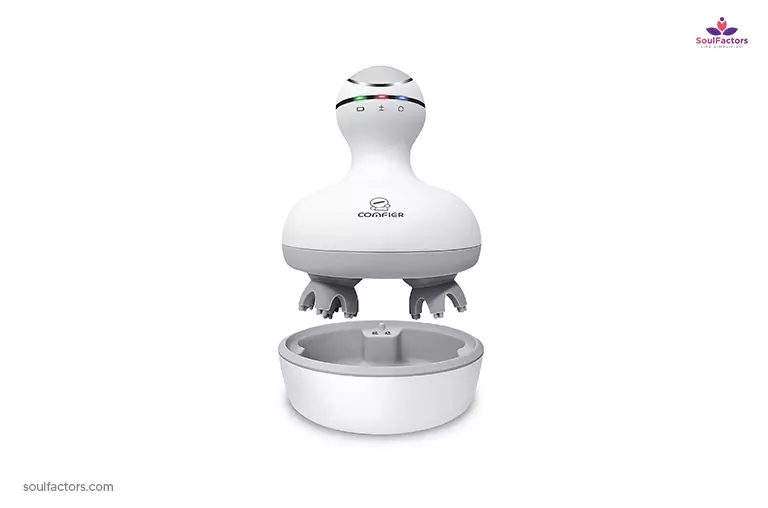 The massagers rotate both clockwise and anticlockwise giving you a very relaxing experience. Since the massager is electric it could be heavy when compared to the manual massagers and some might find it less comfortable to use than others in the best scalp massagers list.
5. Vegamour GRO Revitalizing Scalp
If you love an affordable massager, that allows a firm grip, and does a decent job then the Vegamour GRO Revitalizing Scalp is something you need to check out. The massager works well in distributing your hair care products well all over your scalp. This massager can be used either on wet or dry hair.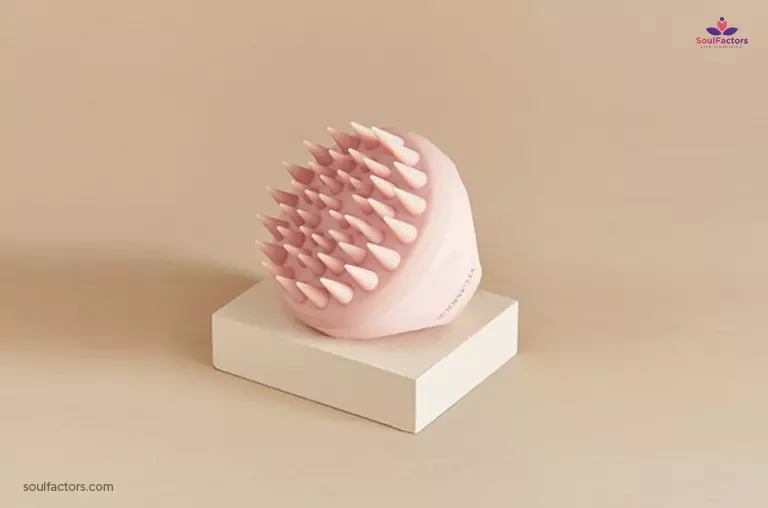 6. Freatech Shampoo Brush Scalp Massager
The last one on the list of best scalp massagers is Freatech. Designed in an easy-hold palm shape, helps the massager fits just right in your palms giving the best grip and support for the perfect scalp massage. This product comes in 8 shades so you can always find one in your favorite color. The product works well on both dry and wet hair. The bristles are just the right amount of smoothness making it one of the best massagers to give yourself a stress-relieving, pampering session(1).
Here Are Some Other Notable Mentions
Ryoma Scalp Massager Set: Affordable and sturdy
Maxsoft Hair Scalp Massager: Best scalp massager for curly hair or thick hair
Zyllion Hair Shampoo Brush and Scalp Massager: Best scalp massager for dandruff
Briogeo Scalp Revival Stimulating Therapy Massager: Helps with scalp itchiness
Kitsch Pro Scalp Exfoliator: Works best for thin hair
How To Massage The Scalp The Right Way With A Scalp Massager?
Here are some of the best ways with which you can massage your scalp for better hair growth and nourishment for the scalp:
Massage the traditional way but with a scalp massager. Using a good quality soft-bristled massager before oiling will allow the oil to sweep better into the scalp and nourish the hair follicles. Make sure while doing this process you apply only medium pressure to your scalp. Too much pressure can damage your scalp leading to scalp infections.
Use a scalp massage all over your scalp rather than concentrating it only on a certain area.
Note: If you have an extremely oily scalp stay away from using a scalp massager before oiling or use oils that work for your hair type.
Ways To Keep Your Scalp Healthy
Avoid overusing shampoo, conditioner, and hair mask
Limit the use of chemicals on your hair
Use a good head protectant spray while using heated styling tools for the hair
Take the necessary vitamins and check for any deficiencies with your doctor
How To Choose The Perfect Scalp Massager For Your Hair?
There are plenty of scalp massaging tools out there. Choosing the perfect massager for your scalp will depend on your hair type, concern, and comfort. For example, if you have thick hair then you might need a scalp massager with firm and longer bristles. If your concern is product build-up, you might need to use a scalp massager that is firm and has thinner and closely placed bristles. For that of you with a very sensitive scalp always choose a scalp massager that is made of soft silicon bristles, this will work in cleansing and exfoliating your scalp gently without irritating the scalp.
Frequently Asked Questions
Are scalp massagers good for you?
Yes! When used as a tool along with your hair care, massagers can help the products penetrate deeper and work effectively.
Do scalp massagers stimulate hair growth?
Yes! Scalp massagers do promote hair growth as they stimulate the hair follicles upon consistent use.
Is it good to massage your scalp every day?
We do not recommend one to use a scalp massager every day as for those with sensitive scalps this might increase the sensitivity and cause irritation, using a scalp massager twice or thrice a week is best recommended,
Does scalp massage damage hair?
Depends on the massager you use and your hair type. For example, if you have thin hair and you are using a massager that is hard and has rough bristles then this could damage your hair and cause breakage.
The Bottom Line
Though there is no solid scientific proof scalp massagers do not cause hair fall or promote rapid hair growth. They definitely would exfoliate the scalp making it stronger and well-nourished aiding in promoting hair growth. If you have any underlying condition that is causing hair fall then using a scalp massager as a stand-alone product might not help reduce the hair fall, you might need to consult with your doctor to identify the underlying cause of your hair fall. Scalp massagers work best when used as an additional tool along with other hair care products to maximize the efficiency of those products and enjoy the benefits.