Body Wash VS Soap Bar VS Shower Gel: What To Take Home?
You may find it difficult to choose one with attractive advertisements and addictive fragrances. Whilst you use these very products with harsh chemicals, blaming your skincare routine for poor results is a waste of time. Here's how you can choose an effective and most importantly, safe cleanser!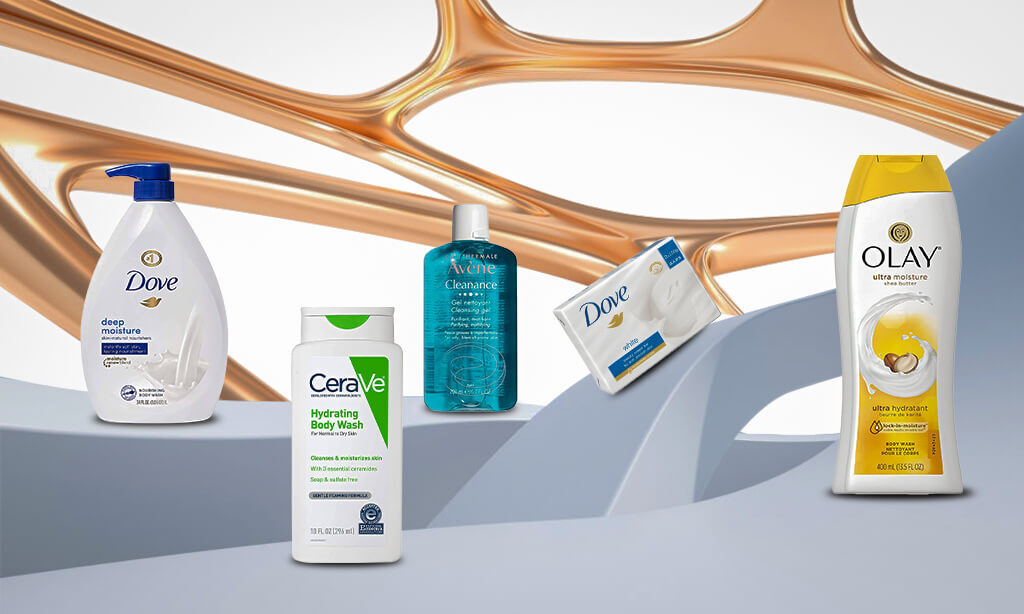 The debate over body wash VS soap bar VS shower gel always resolves with no clear winner. The reason could be, well, for starters, they are all cleansers we use while showering to cleanse from the neck down. But technically, they are not the same. Yes, they are similar, but not identical.
So, what is the difference between body wash, soap, and shower gel? Why is there no clear winner? But most importantly, is the cleanser you are currently using a good option for you? Keep reading to find out which cleanser is right for you!
Body Wash VS Soap Bars VS Shower Gel: Which Is The Best Option?
You may have been using the bar soap with your favorite scent that leaves your skin squeaky clean since forever! Or you may have started using those hydrating body washes or shower gels after seeing several ads addressing their benefits. Whichever cleanser you use, your choice of way of washing your body must be rechecked to ensure that your choice is right.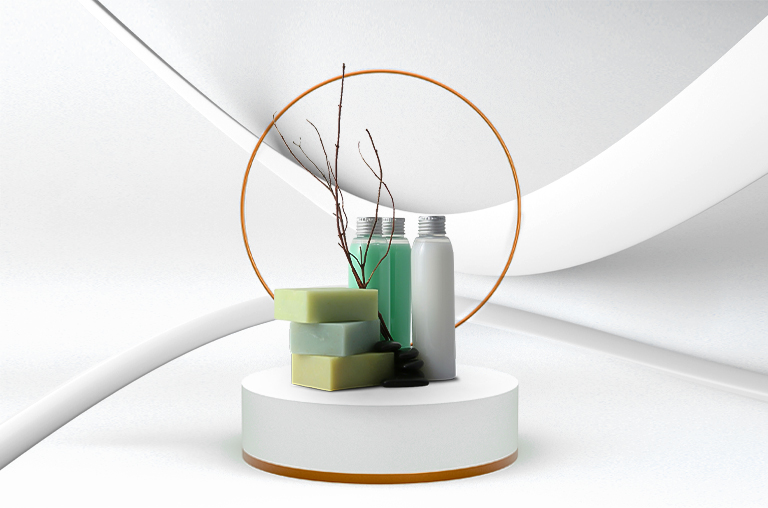 Especially if you are prone to any skin conditions. Or if you don't know the difference between the three seeing how important it is to know them clearly. Because you can only use these cleansers according to your skin type. In fact, certain skin types must steer clear of certain cleansers. For some, bar soaps may be the best option while for others, body wash may be the best option.
When you cleanse your skin surface, your choice of cleanser matters. If you know the differences between the three, it gets easier to know whether you have to switch sides or not and pick your best option. Who knew showering was more than just hopping under the water and sudsing away the dirt!
What Are These Cleansers And How Do They Work?
Soap bars, by definition, are long-chain fatty acid alkali salt bars with a pH somewhere between 9 and 10. Body washes and shower gels, on the other hand, are specialized liquid products with mild surfactants. All of these help you cleanse your body. But the major difference is how they work.
Bar soap(1)works by dissolving the dirt on the surface of your skin by breaking the oily layer —dirt and sweat mixed with your natural oils— apart and lifting pathogens away. Body washes and shower gels work similarly too.
But body wash often treats common skin conditions along with the cleansing, such as skin flaking, dryness, and clogged pores. Meanwhile, shower gels merely clean the skin without any of the moisturizing qualities that come with body washes.
These differences in the cleansing mechanism itself make it obvious why you should be careful while choosing your cleanser.
Let's look into more of their differences.
What Makes The Three Different From Each Other?
Besides their texture and mechanism for dirt removal, some other crucial differences exist between the three commonly used cleansing agents. From how they interact with your skin to hydration levels to the ingredients and their concentration, there are a few differences to consider with great importance.

Let's start with how bar soaps, body washes, and shower gels interact with your skin.
Bar Soaps
A majority of bar soaps work too harshly on the skin, disrupt the natural skin barrier, and strip off your essential natural oils, lipids, and proteins.
This results in over-dried and dehydrated skin. Though there are gentle and mild soaps available now, many label them as harsh and advise to not buy them. But old habits die hard. If you have been using them since you were a kid, you won't feel clean unless you feel squeaky-clean —courtesy of soap bars. This is not to say no one should use soap bars either.
Body washes
Body washes are much more moisturizing and hydrating than both bar soaps and shower gels. It also contains ingredients that treat certain skin conditions such as dryness, skin flaking, and clogged pores. They, unless they contain certain scary surfactants, do not strip your skin of its natural oils, lipids, and proteins.
Shower gels
Shower gels, too, use emollients to soften the skin and mild surfactants to create a rich lather while showering. But they don't contain moisturizing ingredients. Instead, they contain high concentrations of fragrance. To make your shower luscious, you have to use both these cleansers with a loofah.
What Ingredients Should You Take Note Of?
It is a fact that almost every product that you use contains harsh ingredients, which is why you have to check the ingredients list before buying. A bar soap? Comparatively purer yet over-drying ingredients, unless stated otherwise. A body wash or shower gel?
Consists of harsh chemicals because they need preservatives to keep the formula bacteria-free unless stated otherwise. So, you have to keep an eye on the ingredients. Below are a few of the ingredients(2) you must avoid:
Parabens
Phthalates
Heavy fragrance or dyes (especially sensitive skin)
Triclosan
Microbeads in exfoliating washes
Some good ingredients to keep your eyes on are:
Hyaluronic acid
Petrolatum
Ceramides
Essential oils
Moisturizing oils
Shea butter
Other hydrating ingredients
How Should You Really Lather Up?
Now comes the important question: which product should you take home? Well, those with dry skin must avoid using bar soaps. Instead, they can use body washes that are moisturizing, hydrating, and retain moisture on your skin. Especially if you have chronic skin conditions that body washes address. But you also have to consult your dermatologist as they can prescribe you the best option for your skin condition. Those living in cold, dry places should also pick up body washes.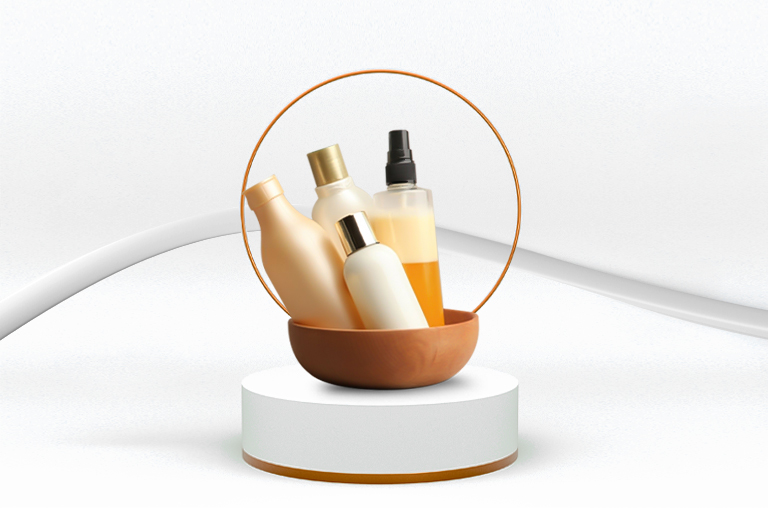 If you have naturally oily skin and you live in a hot, humid place, you can either use a shower gel or a soap bar(3). But if you have sensitive skin, shower gel may not be the best choice as they often contain a high concentration of fragrance, which could be irritating for the skin. However, for a quick but deep rinse, bar soap is the best choice. But you have to put the effort into your post-shower care, which is moisturizing —even oily skin!
To conclude, your choice depends on your skin type, cleansing needs, and, not to mention, preferences. For instance, if you care about the environment, using bar soap is the right choice as they are a lot more eco-friendly than the other two. But if you are worried about bacteria breeding on soap, you can choose body wash or shower gel. Also, keep in mind that bacteria do not breed on bar soap if you keep them dry in their own box and wash them before each use.
Best Cleansers For Your Skin And Needs
Now, I will leave you with a bunch of dermatologist-tested, best cleansers for you. You can pick them according to your skin type and cleansing needs.
Dry Skin
CeraVe Hydrating Body Wash
A gentle, foaming formula that comes with all the good packs for dry skin, like cleansing, moisturizing, and hydrating ingredients. This classic body wash is packed with hyaluronic acid to attract and retain moisture, 2 essential ceramides to restore and maintain the skin's natural barrier, and emollients to moisturize the skin.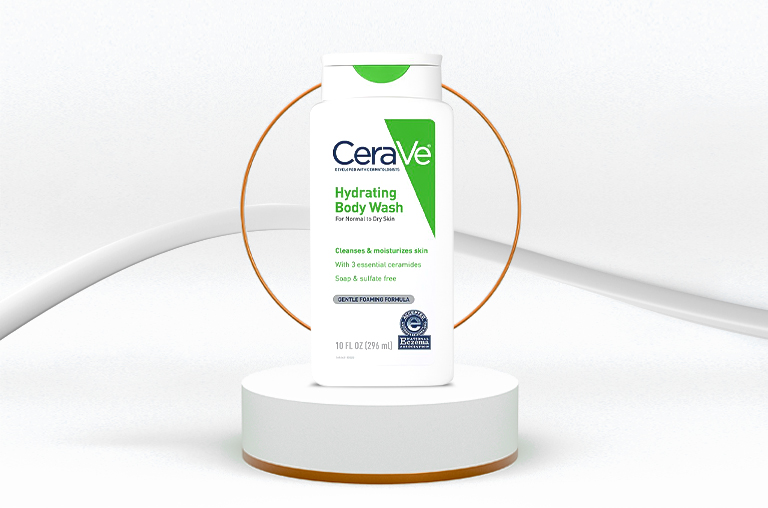 More importantly, it's non-comedogenic and free of parabens and sulfates.
Dove Deep Moisture Body Wash
Another paraben-free, sulfate-free, cruelty-free, and dermatologist-tested body wash for dry skin. It is mild and pH-balanced with moisture renew blend of gentlest ingredients that absorbs deeply into your skin.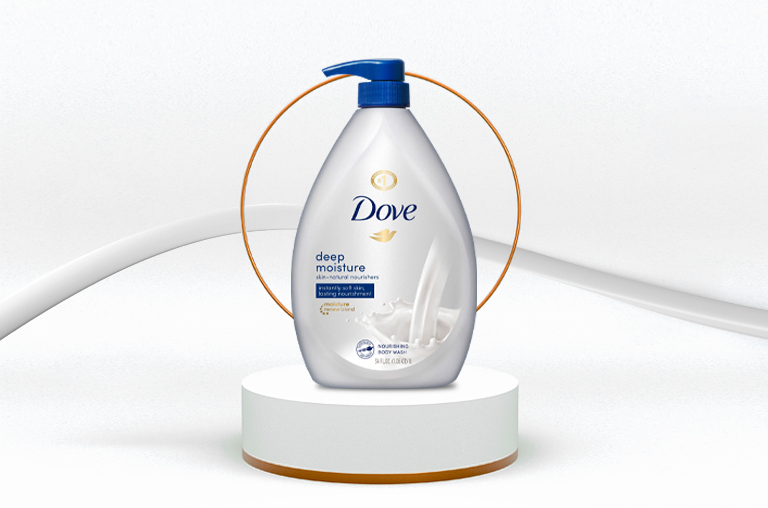 Moreover, it contains plant-based ingredients and hydrators like glycerin and lipids to further nourish and soften your dry skin in one use. Also, the brand uses 100% recycled plastic bottles for you to use without worrying.
Sensitive Skin
Olay Ultra Moisture Body Wash
Formulated without fragrance or dye, this body wash is the best option for sensitive skin. It hydrates your skin while locking in moisture, especially with the brand's advanced formula with shea butter and Olay moisturizers.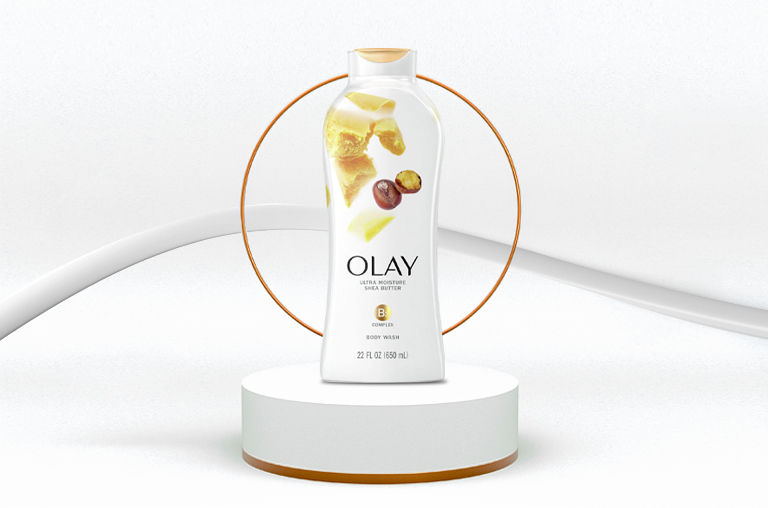 It also contains Olay's vitamin B3 complex to help transform your skin while cleansing. You can trust this clinically proven, aluminum-free, paraben-free, and sulfate-free body wash for your sensitive skin.
Oily Skin
Avene Cleanance Cleansing Gel
You can use this daily cleansing gel on your body and your face to cleanse your skin while eliminating excess oil. It contains gentle surfactants to remove dirt, oil, and makeup while deeply cleansing your pores and reducing blemishes (thanks to comedoclastin).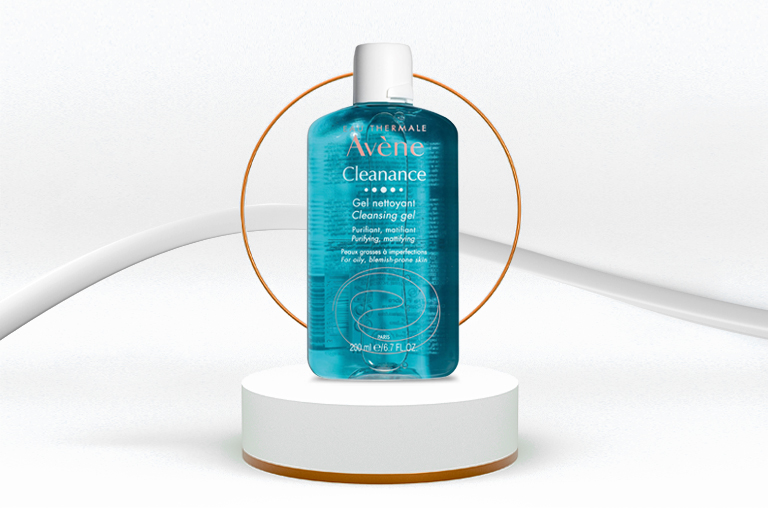 The gel also uses zinc to soothe inflammation and thermal spring water to soothe and calm your skin.
Balanced Skin
Dove White Beauty Bar
For normal, balanced skin, using a gentle soap bar is no issue. Here comes this classic beauty bar from Dove, known for its cleansing and moisturizing effects.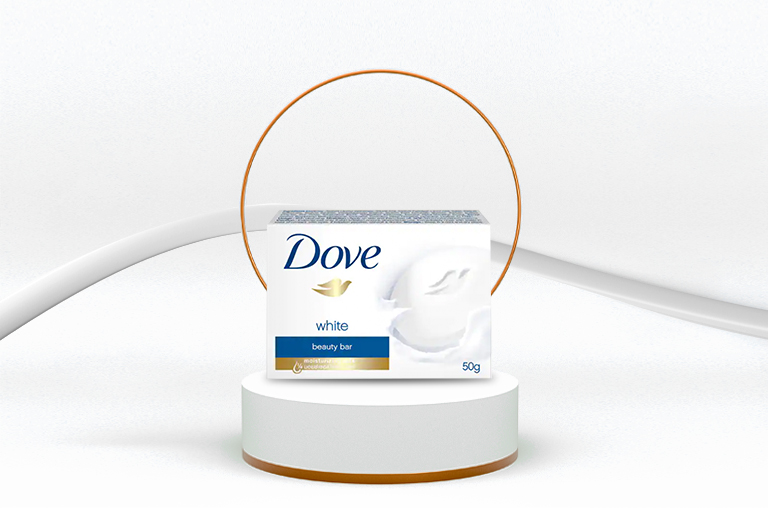 The best thing about this soap bar is that it ensures your skin's moisture never gets depleted during the cleansing. The brand uses its signature moisturizing cream to leave your skin soft and smooth after cleansing.
Final Thoughts
Your skin is your largest organ and you have to be careful of what you pamper it with. Whether you use a body wash or shower gel or bar soap, you have to keep your skin clean and safe.
As long as they don't use harsh chemicals that could potentially harm your skin, you can go for any that matches your skin type, cleansing needs, and, lastly, preference.
This is why there is no clear winner when it comes to the debate of body wash VS bar soap VS shower gel. Ultimately, it all comes down to your showering needs.