Singer Chloe Bailey revealed on Instagram Live stream that she had consumed meat by accident after a decade of leading a vegan life. The 25-year-old singer shared her distressing experience with her fans after she accidently ate beef burger at her recent stay a hotel in Atlanta.
The incident occurred on 12 August (Saturday) when Chloe and her sister were mistakenly served red meat instead of a plant-based Beyond Meat burger over the weekend, just before attending Beyoncé's Renaissance World Tour (1) concert in Atlanta, Georgia.
The Accidental Beef Burger
The 25 year old singer and her younger sister Halle Bailey, 23, have both been vegans for the last decade and have been outspoken about their dietary choices.
However, Bailey narrated her ordeal as she was served the wrong dish after she ordered burgers for her and Halle in the hotel they were staying in before the show.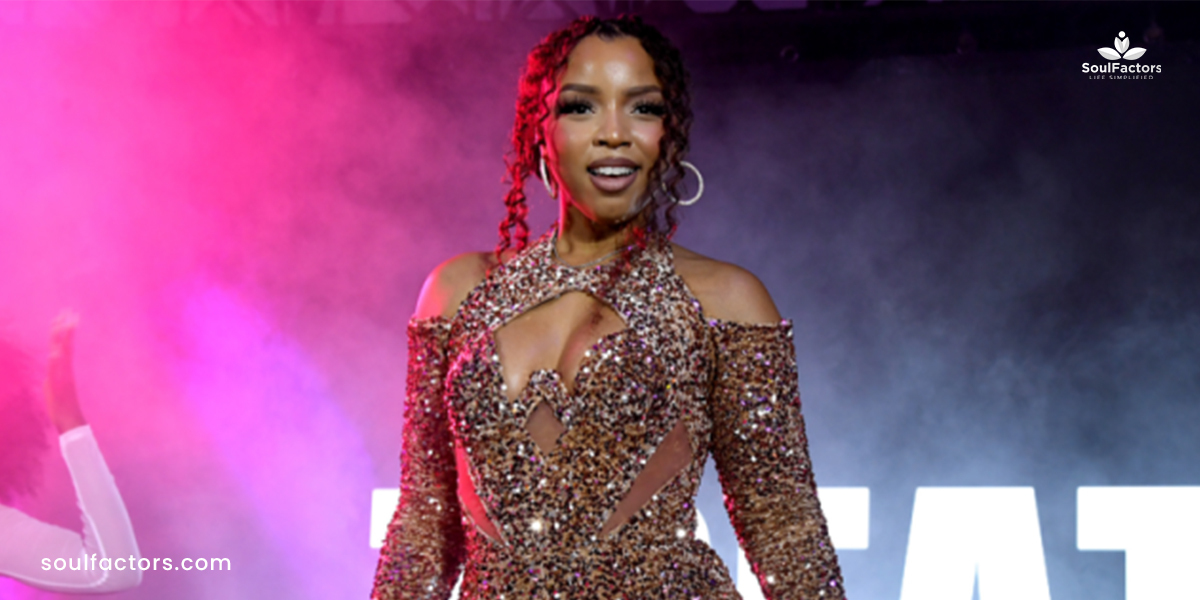 She told fans: "So I called to get a Beyond Burger for sis and I like usual. Specified that it's vegan, no butter on the bun, nothing like that.
"So we get the burgers, I'm getting out of the shower… and she's eating the burger and she's like, 'Are you sure this is Beyond?'"
Chloe confidently assured her sister that it was. However, when she took a bite of the burger herself, she realized something was indeed wrong.
The "Do It" singer continued: "I touched the patty and smelled it and was like, 'Of course it's Beyond, yeah'. So I finish getting dressed, I take a bite and the juice dripping from the burger is not like a Beyond burger. I just knew it was not a fake burger.
"The one bite I took and I just knew. Immediately I said, 'This doesn't feel right'."
She quickly reached out to the hotel's front desk over the phone to confirm that they delivered vegan burgers to her hotel room. However, the concierge's answer horrified her.
"He said, 'No, they're brand burgers'. I said, 'Brand burgers? in shock. I said Beyond burgers'. I don't even know what a brand burger is," she told fans on the livestream.
"Immediately I'm losing my s***. I gobbled down a whole can of Sprite. Halle's laughing at me because I'm crying. This is right before the concert yesterday. I'm crying, Halle's just laughing so hard at me because I'm freaking out.
"I've been vegan for 10 years. I have not consumed any red meat for 10 years," Chloe added.
The clip was shared on the celebrity news Instagram account The Shade Room, where her vegan and vegetarian fans expressed their sympathy over the unfortunate incident.
"I'm vegetarian and it's definitely hard to tell the difference sometimes but you know the taste of real meat and that stomach ache ain't no joke," one person commented.
Another said: "My first time eating meat after a full vegan diet, my stomach… revolted."
The Beginning of the Vegan Diet for Chloe Bailey
In a 2017 interview she had stated that the sisters went vegan because of their mother.
"One day, she was like, 'I'm gonna try to be vegetarian for a week. You can join me if you'd like'. We started the week with her and just never went back." She explained:
In an awkward red carpet exchange at the premiere of live-action remake of The Little Mermaid, Halle was asked who she would choose to eat between Flounder and Sebastian. In the film, Flounder is a fish and Sebastian is a crab.
She responded: "I would not eat either of them. They're my friends."
Chloe added that eggs and dairy "never sat well" for her and she's never liked cheese. "When we moved to L.A., it really became easy. So many vegan restaurants and vegan aisles in the grocery store are like heaven for us!" she gushed at the time.
Who Is Chloe?
Chloe Elizabeth Bailey, known by her mononym Chlöe, is an American singer and songwriter. She rose to prominence as one half of the musical duo Chloe x Halle with her sister Halle Bailey. Together, the duo released two studio albums; with their sophomore album, Ungodly Hour, being met with widespread acclaim upon release. In 2021, Bailey released her debut solo single "Have Mercy", which was certified platinum in the U.S.
Her debut studio album In Pieces, was released in March 2023 and received positive review from critics.
Bailey's biggest musical influence is her mentor American singer Beyoncé, and has also stated Kelis is a major influence. She is also inspired by artists such as Grimes, Missy Elliott, Imogen Heap, Tune-Yards, and R&B music.
Halle's star rose when she took on the role as Ariel in 2023's The Little Mermaid.
Wrapping It Up
The accidental meat consumption occurred during a trip to Atlanta, where the sisters were attending a concert by none other than Beyoncé, the superstar who discovered them in 2015 after they gained fame with a YouTube cover of 'Pretty Hurts'.
A number of people including celebrities are now embracing the vegan diet and as well as lifestyle. A number of brands have also started promoting their vegan products with the vegan, cruelty-free version of almost everything now available in the market including vegan face creams, vegan shampoos and even vegan deodorants.