Obesity is a growing problem in today's world and the only solution to it is effective weight loss. But is weight loss easy? No, it's not! It takes dedication from your side. You need to either work out or maintain a balanced diet. Even though all of these work, they don't help if you are surrounded by bad energy. Do you know how to get more effective results by balancing your energy? If not, we are here to help!
In this article, we are going to talk about crystals for weight loss. Starting from how they help in weight loss to which crystals work the best, we have covered it all. Believe it or not, you will definitely benefit from a weight loss crystal bracelet if you wear it daily. To learn more, keep reading until the end!
How Can Crystals Help In Weight Loss?
Crystals are the absolute favorite among many people for curing various physical, mental, spiritual, and emotional ailments. However, there are different crystals for different purposes.
But Choosing the right crystal fitting your needs is not that difficult. There are many experts out there who can help you!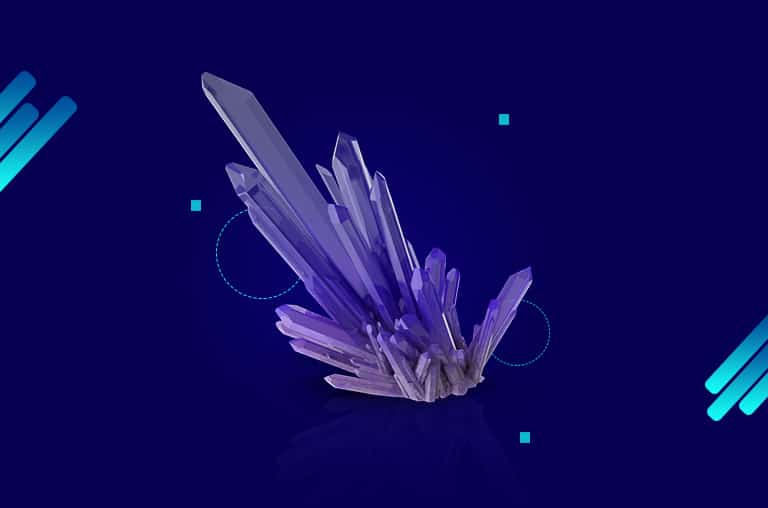 Today, we are going to focus on the crystals that help in weight loss. But before you find out more about the best crystals for weight loss, you need to know how exactly they help you lose weight.
Basically, these crystals make you more determined to attain your fitness goals by keeping your mind, emotions, and spirit balanced. They continuously work on your energy system, immune system, metabolism, and a lot more!
This practice is also known as crystal healing. Crystal healing experts believe that each crystal has a specific set of properties, that calms the mind and promotes wellness. In simple words, if you are someone who does not like working out, crystal healing for weight loss will help you stay motivated.
What Crystals Are Good For Weight Loss?
Experts have found that several crystals promote weight loss better than other gems. We have listed the best ones in this guide. Have a look!
Amethyst
The dark purple or lavender color crystal, Amethyst, comes with plenty of healing properties. It is considered the most perfect crystal for altering bad moods and eating disorders.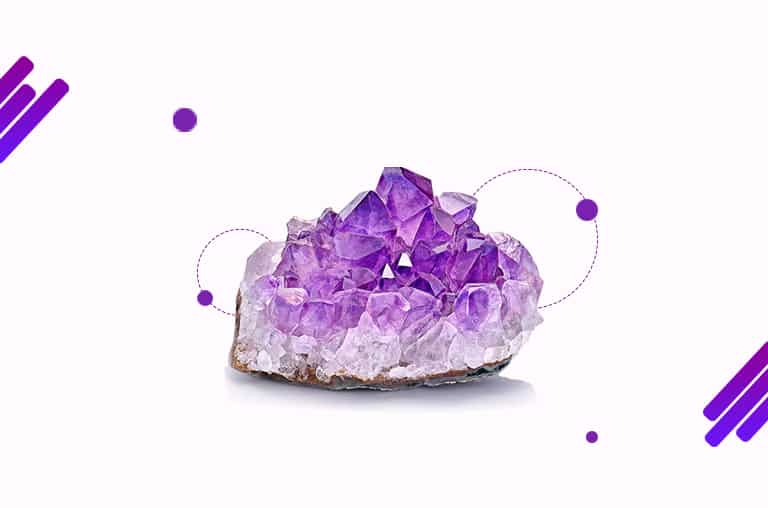 Amethyst also promotes detoxification in the body, which in turn reduces appetite. When you have less appetite, you consume less food, especially junk, and become a healthier version of yourself.
Angelite
Angelite, also known as Blue Anhydrite, is loved by many healing experts. Its power lies in improving one's determination and communication abilities. If you have lost all hope for weight loss, this crystal will help you get them all back.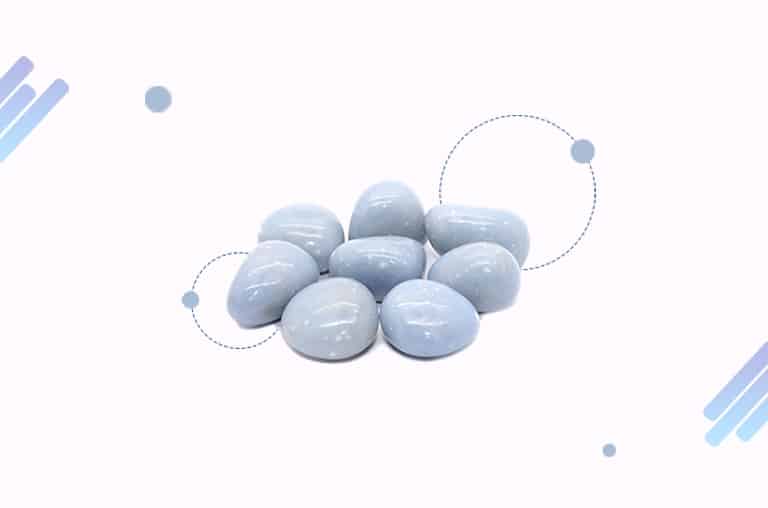 It will make you more confident about your goals and you will work harder to accomplish them. Besides controlling your body weight, it also helps to soothe sunburns. Are you wondering how this crystal can do all this? Well, it simply balances the body fluids to reduce sunburn pain.
Blue Apatite
Apatite is not just a homophone (1) to "appetite" but it works to suppress it as well. It is a great tool for reducing your junk food cravings. The crystal also increases the metabolism of your body and helps you reduce fat more effectively.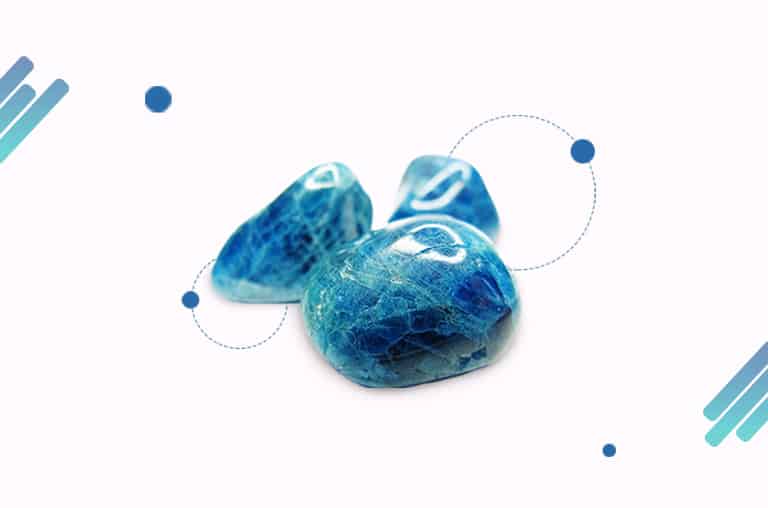 Blue Apatite is also known for making your muscles stronger and for helping you exercise more profusely. It also works positively on your organs and glands to keep them healthy.
Chrysocolla
Chrysocolla is another crystal that helps in weight loss by controlling your habit of binge eating. It does so by enhancing good energies in the body and soothing the mind.
When you have a calmer mind, you can fix all your eating disorders and lose fat quite quickly.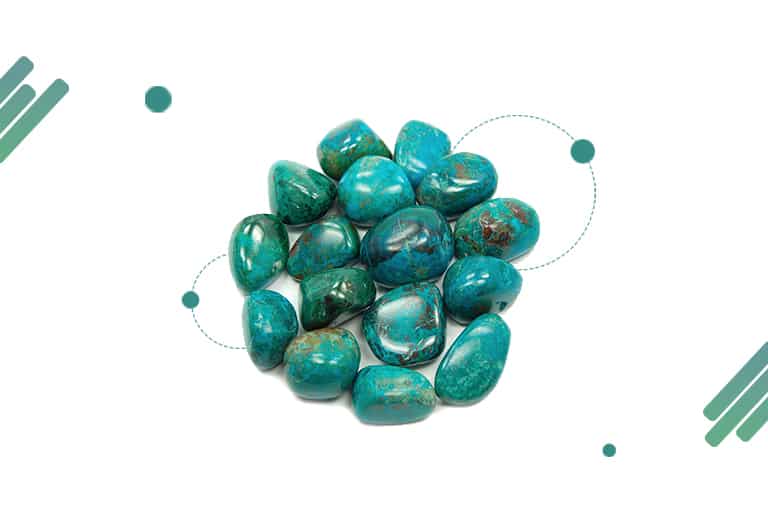 Fluorite
There are different types of fluorite crystals in the market. Each one of them has different properties and uses. But which one works for weight loss?
Experts say that the purple one is the best! It curbs one's appetite, enhances endurance, and keeps the body healthy by balancing energies.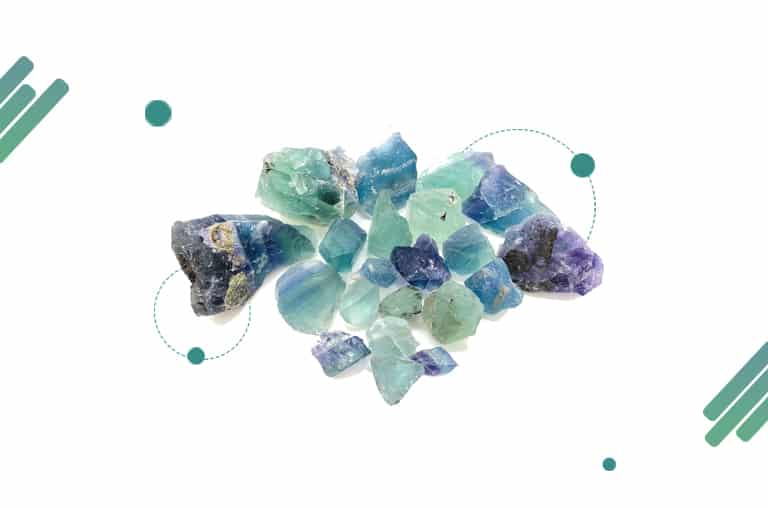 Green Aventurine
Did your astrologer suggest a green aventurine ring for promoting good luck? No doubt they did! It is a great crystal for bringing good fate.
But besides that, it also helps you lose weight by eliminating unwanted energies and enhancing your overall health.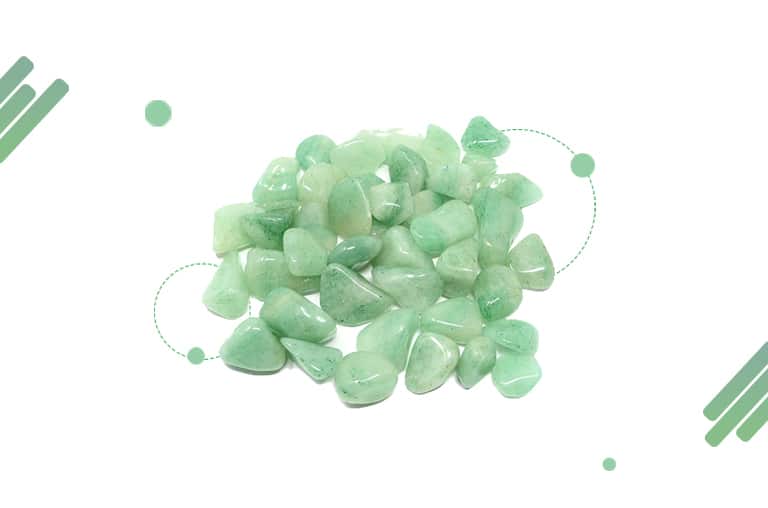 How To Use Crystals For Weight Loss?
Now that you know which crystals for weight loss work the best, you must be wondering how to use them. Here are the top 4 tips for using healing crystals for weight loss:
Use crystals for healing while performing yoga.

Keep your crystals beside you when meditating.

Always keep your crystals close to you.

Wear them

as

jewelry for the best effects.
Using Weight Loss Crystals In Your Yoga Workouts
While doing yoga, we are sure you use a yoga mat because without that, it is quite difficult to achieve good postures. To get the maximum benefits of the crystals, keep the crystal at the end of the yoga mat.
Make sure you don't step on the crystal while doing any exercise. You can also use homemade ginger honey crystals for weight loss during yoga.
This combination is known to work the best for increasing the effectiveness of workouts.
Using Crystals For Meditation
Just like you keep crystals beside the yoga mat while doing yoga, you need to keep a crystal beside you while meditating.
Yes, it's that simple! Just keeping it beside you will be enough to produce positive energy and help you become more stable emotionally.
Using lemon crystals for weight loss during meditation helps greatly because it helps control your appetite and increase metabolism.
What Are The Good Combinations Of Crystals For Weight Loss?
The crystals for weight loss that we have mentioned in this article are the best. But if you ask us to choose one, then it will be the Blue Apatite. Why? Because it is great for reducing your food cravings immensely!
You can pair it up with multiple other crystals to get more desired effects. People who have combined it with Kyanite found that the results were great for their immune system (2) .
Blue Apatite also makes a great combo with other crystals like Sunstone, Amethyst, and Selenite. These combinations can enhance your mood and keep you happy all day!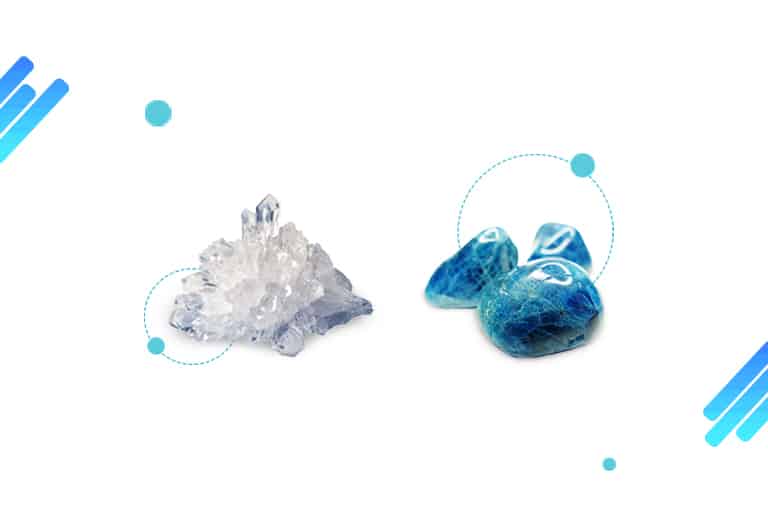 Another great combination that you must try is Blue Apatite with Clear Quartz (3) . This combination is known to increase the good energy flow in your body, improve metabolism, work on your immune system, and so on. The benefits of Blue Apatite combinations on your body are countless. To know them truly, you need to try them first!
Where To Purchase Crystals For Weight Loss?
You can purchase crystals both online and offline. When buying them online, make sure that you go through the customer reviews properly. If the reviews say that the stone is 'fake', then do not buy it!
Many sellers often sell fake crystals and fool the customers. We highly recommend you choose a good seller to stay away from such traps!
If you want to buy them offline, visit a nearby gem, metaphysical, or crystal shop.
Remember, there are both non-edible and edible crystals for weight loss found in the market. Find out everything about the crystal before you purchase it!
FAQ
[sc_fs_multi_faq headline-0="h3″ question-0="What Are The Aloe Bitter Crystal Benefits For Weight Loss?" answer-0="Many people love using aloe bitter crystal in their weight loss journey. Here are some aloe bitter crystal benefits that one can enjoy: a. Boosts metabolism effectively b. Helps in burning fat quickly c. Keeps you more positive d. Makes the body more active " image-0="" headline-1="h3″ question-1="Does Shungite Stone Help In Weight Loss?" answer-1="Shungite weight loss benefits are believed by healers all over the world. This stone successfully enhances the immune system, improves detoxification, helps with better sleep, and promotes good vibes. All of these work together to keep you in shape! " image-1="" headline-2="h3″ question-2="Are Crystals For Weight Loss All That You Need?" answer-2="Even though crystals for weight loss are important, you should pay more attention to you diet and workout. Crystals will enhance diet and exercise patterns in your life but if you neglect them both, then it will be no good. " image-2="" count="3″ html="true" css_class=""]
Final Verdict
Crystals can help you only when you are ready to help yourself. You must have a proper workout, meditation, and diet routine for best results. Also, every crystal might not suit you.
To know which crystal will be fit for you, you can talk with a gem specialist. When you use the right combination of crystals, the results will be better. So are you planning to try crystals for weight loss?