Dense breast tissue is a common occurrence in women that makes the detection of breast cancer through mammograms difficult. To address this issue, FDA has now released new guidelines that will require mammogram facilities to provide women with all necessary information about their breast density. This is assured to allow them to take appropriate action in time.
Breast cancer being the second leading cause of cancer deaths among women, the regulated guidelines are expected to be a significant leap in ameliorating women's healthcare.
How Do The Updated Mammogram Guidelines Reduce Cancer Risk?
The recommendation for this change has been on the list for a while. Dense breast tissue appears as white areas on a mammogram. Cancer in the breast shows up in a deceivingly similar manner to white patches on the screening device. This makes the distinction between the dense breast tissue and breast cancer murky.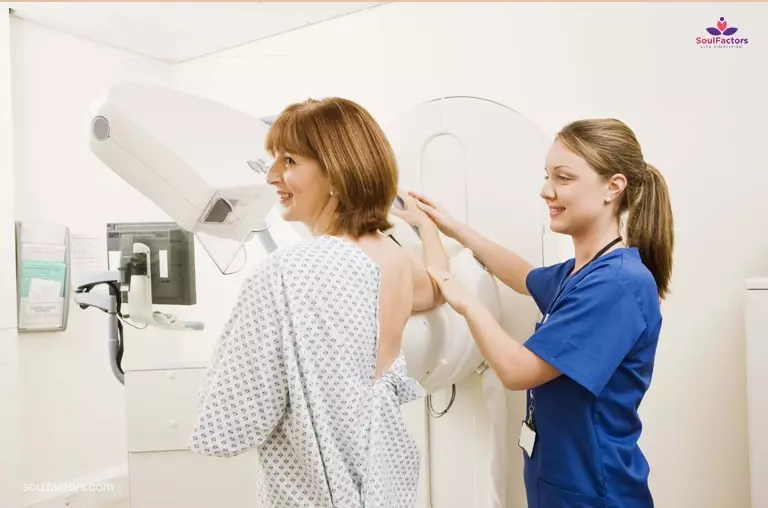 What adds further risk to this difficulty in diagnosis is the fact that women with dense breast density stand a higher chance of developing breast cancer. And again, approximately half of the women over the age of 40 in the U.S. have dense breast tissue.
It is in this context that FDA has released updated mammogram standards to protect women with dense breast tissue. The guideline aims to strengthen the FDA's oversight and enforcement of facilities and help to interpret physicians better categorize and assess mammograms.
The latest amendment guidelines are required to be implemented within 18 months, FDA oversight and patient communication. The press release (1) published on FDA's official website stated that nearly all certified mammography facilities continue to meet quality standards. However the new updates, among other things, will provide FDA enhanced ability to communicate directly, if needed, with patients and their health care providers in cases where a facility did not meet quality standards and is not adequately communicating with patients about its deficiencies.
This is intended to help ensure important information is communicated as completely as possible. This information includes things that could affect decisions about patient care, such as the potential need for further evaluation or a repeat mammogram. It will pave the way for women getting mammograms more frequently or even additional MRIs.
"Today's action represents the agency's broader commitment to support innovation to prevent, detect and treat cancer," said Hilary Marston, M.D., M.P.H., FDA's Chief Medical Officer.
"Since 1992, the FDA has worked to ensure patients have access to quality mammography. The impact of the Mammography Quality Standards Act on public health has been significant, including a steep decrease in the number of facilities that do not meet quality standards. This means that more women have access to consistent, quality mammography. We remain committed to advancing efforts to improve the health of women and strengthen the fight against breast cancer", he added.
The American Cancer Society welcomed the FDA's new rule. It said the rule will reduce delays in diagnosis, which is an important concern that prevents timely treatment. However, while new changes can help detect breast cancer, the organization believes more work needs to be done to ensure all women have access to high-quality mammograms.
Notably, breast cancer is the most common cancer among women, after skin cancer. It is also the second leading cause of cancer deaths among women overall. The American Cancer Society estimates that in 2023, about 297,790 women will be diagnosed with invasive breast cancer and an alarming 43,700 will die of the disease.
Studies(2) indicated that the incidence rates of breast cancer continue to increase slowly in the United States, driven majorly by the occurrence of localized and HR (hormone receptive)-positive disease. However, it was found that breast cancer mortality shows a declining trend, although at a slower pace than during the 1990s and 2000s.
In spite of this lower incidence, a racial comparison revealed that black women have a 40% higher breast cancer mortality than White women. Additionally, further affirming this racial disparity is the fact that black women have the lowest survival of any racial and ethnic group for every molecular subtype and stage of disease.
The study suggests that these inequalities could be mitigated by expanding access to high-quality prevention, early detection, and treatment services to all women nationwide.
The amendments also help bring the MQSA into the 21st century, including modernizing the regulations by incorporating best practices in current science and mammography to aid early breast cancer detection and empower patients with more information when they are considering important decisions regarding their breast health care.