Female Fitness Influencers You Cannot Go Wrong With!
Find your go-to fitness influencer to start moving and sweating while cutting down some calories.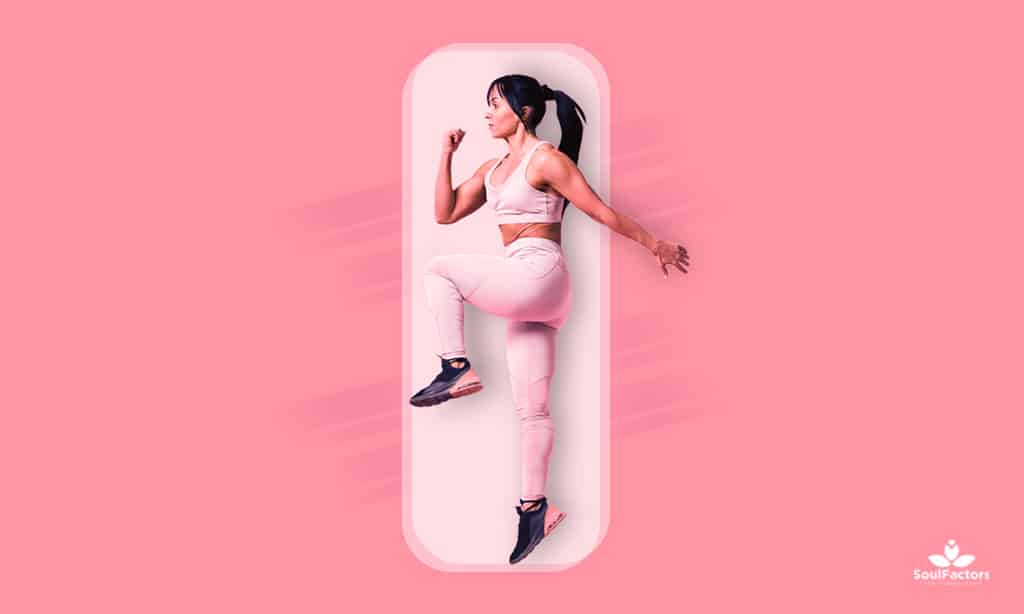 During and after quarantine, all of us were looking for the best and most popular female fitness influencers on YouTube to finally get the excess fat and calories burning.
After all, half the lockdown went by just devouring anything and everything, and the rest by regretting it and deciding to get healthy.
Not to mention, the health and fitness industry is fairly intimidating. So we all flocked to the safe space —YouTube, looking for a fitness trainer.
If you found any reliable fitness icons online, good for you. If not, I have a list of the top 10 female fitness influencers on YouTube below.
Top 10 Female Fitness Influencers On Youtube To Follow
Yes, there are thousands of "must-watch female fitness YouTubers" you may or may not know. During quarantine, we have seen many fitness influencers joining the fitness community on YouTube uploading workout videos regularly.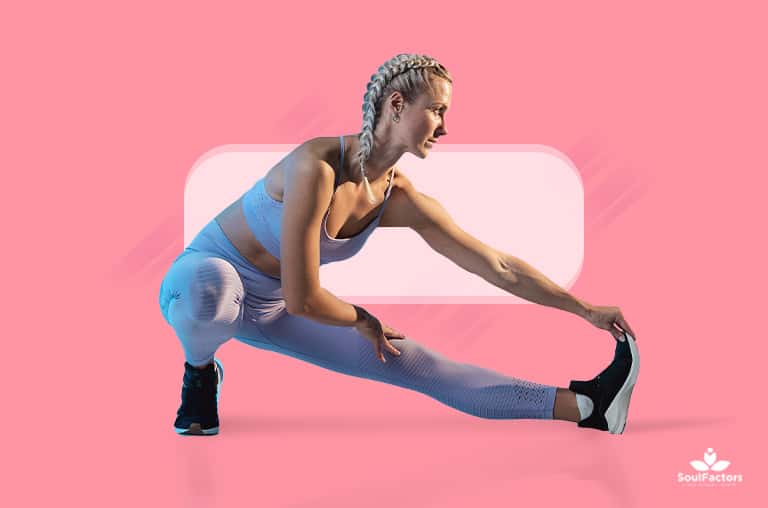 No wonder why it gets confusing to pick just one. No worries though! Here are the top 10 female fitness YouTube channels to follow if you want to get in shape. Each of them is extremely skilled and knows what they are doing. Just pick one and get moving!
Cassey Ho — Blogilates
Cassey Ho is, one could argue, one of the most energetic and enthusiastic top female fitness influencers on YouTube.
That could be one of the reasons why people of all sizes and shapes from all around the world chose her YouTube channel to burn some fat.
Especially during the despairing times of COVID breakout. Not only does the award-winning, certified fitness instructor cheerfully motivates her audience to move their bodies. But also provides healthy and clean eating tips and recipes to follow.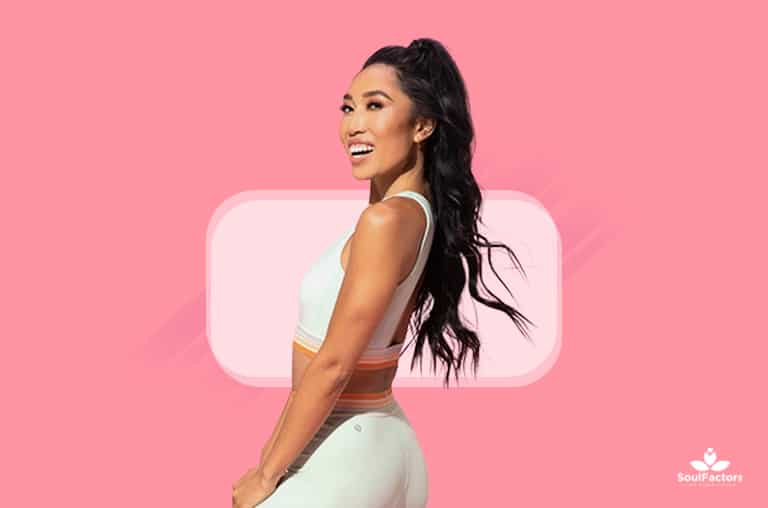 That's right! On her channel 'Blogilates', you get crazy, full-length POP Pilates—a mix of pop music and pilates moves, PIIT28, and really fun Bootcamp Sculpting workouts!
Highlights
????​Top 10 Female Fitness Influencers On Youtube (1)All her videos are easy to follow —some of them can be done with some equipment and some with a partner.
????​If you are looking for videos to help you burn some fat, tone your abs, do a full-body workout, or do arm and booty-specific moves, Cassey is the best female fitness influencer you go to!
????​She guarantees to have you feeling the burn in minutes. Cassey is also the author of the bestselling book "Hot Body Year Round" with her brand of fitness apparel and lifestyle app.
????​This OG, one of the most popular female fitness YouTubers with her handy workout tricks and techniques is loved for her Glow Up sessions.
????​They focus on a different part of the body each day. Both stretching and flexibility routines are up on her channel.
Now, tell me why you wouldn't want to work out to entertaining pilates-inspired moves? Moreover, when tuned to hit pop songs alongside a fitness instructor who has an infectious personality?
Dr. LA Thoma — Dare To Be Active
Move, move, move! That's what LA has been telling her followers forever. As a Doctor of Physical Therapy, she is pretty much a pro when it comes to physical therapy, fitness, and health.
She aims to change the culture of inactivity through her DareToBeActive challenge. Understanding that the health and fitness world can be intimidating, especially to beginners, she shows people just how easy it is to become active.
As a result, she started to change and save people's lives while helping them feel good about themselves.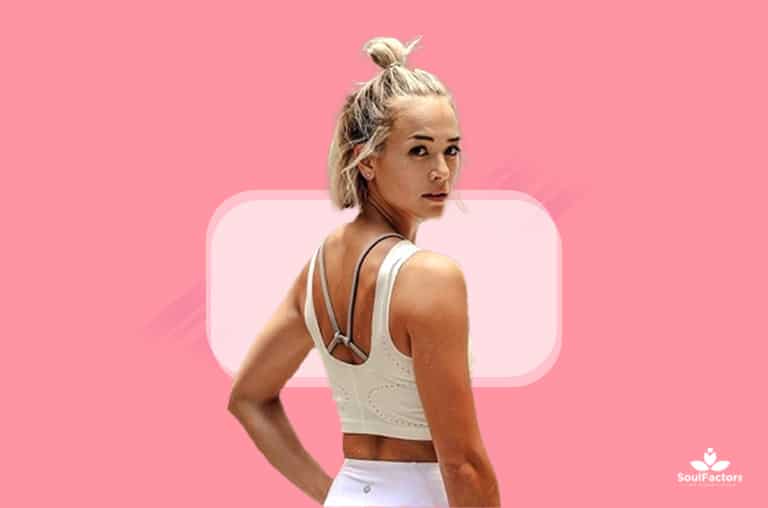 Highlights
????​Whether you are looking for a detailed video or a short video addressing something specific regarding any issue in your physique, LA is the one you need.
????​Although she joined the YouTube community in 2019, LA Thoma has been an active caller for physical movement to change lives on Instagram for longer.
????​You can find all kinds of workout videos to follow on her channel. She gives clear instructions on the form and posture as well.
On her app Dare To Be Active (not free), you have access to all other helpful fitness videos. Following her parents' advice, LA Thoma truly leads by example and is one of the best female fitness influencers there is!
Adriene Mishler — Yoga With Adriene
Another best female fitness influencer on YouTube you must follow is Adriene's channel: 'Yoga With Adriene'. If you are a yoga lover, chances are you are already following Adriene! Who wouldn't?
With a wide variety of yoga videos to choose from depending on your mood (yes, she has videos for each of your moods!) and body goals, Yoga With Adriene aims to connect as many people as possible through high-quality free yoga videos.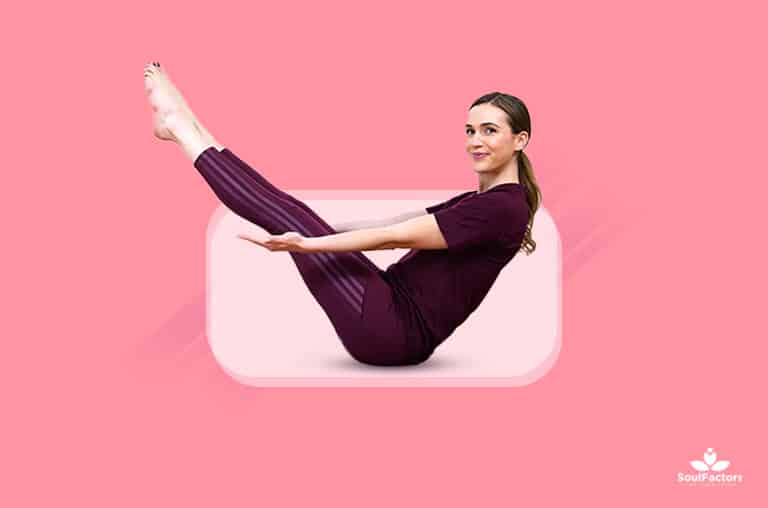 If you are a beginner at yoga, you can go for her Yoga for Beginners and Foundations of Yoga series. Or, if you want to lose weight, go to her Yoga for Weight Loss series. To sweat your heart out, choose her Total Body Yoga series.
Highlights
????​From Vinyasa flow (1) to peaceful meditation practice, she offers plenty of yoga content that you won't have to go search for somewhere else.
????​You'd be surprised, really. There are videos for forgiveness, feeling scared or anxious, and uncertainty among other surprising ones.
????​She wants her audience to breathe her mantra "find what feels good" like she does. This basically means you get to practice yoga with a peaceful mind and without being stressed about getting the poses right.
????​Another important perk of following Adriene's yoga flow is that you get to unwind to her calming energy and voice tuning to equally soothing background music.
????​Adriene also runs free 20-day challenges on her channel to help her audience build a regular and consistent routine of yoga practice. You get to develop the habit of yoga by following her challenges!
Focusing on breathing and mindfulness, Adriene surely brought yoga to homes to treat different moods of people while encouraging a better lifestyle. I better go stretch and flow to her videos for writers!
Pamela Reif
Pamela is a German-born Instagram fitness model and one of the most popular female fitness YouTubers. She has been uploading her exercise videos online since the age of 16.
Her social media presence showcasing her healthy lifestyle and rise to stardom with her "#fitspo" pictures on Instagram made her a fitness sensation among all ages in no time. This also helped her become the ambassador for several fitness brands including Puma. (3)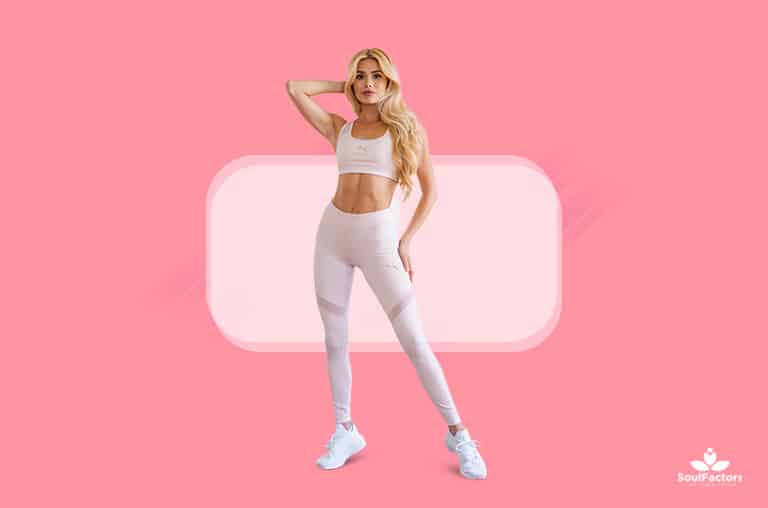 Highlights
????​On her YouTube channel, Pamela broadcasts high-quality exercise videos (6-30 minutes long) including a mix of ab workouts, leg workouts, calorie-burning workouts, HIIT, fun dance workouts, and occasional yoga videos.
????​Most of her workout videos consist of compound movements that help you work on multiple muscle groups simultaneously.
????​She also offers playlists to assist you in finding workouts that fit you, such as Intense, Home, Beginner Friendly, and Live Formats.
????​Just pick one depending on the difficulty levels and you are good to follow! Her excellent choice of music also helps to a great extent.
????​Pamela's website sells cookbooks that are extremely helpful, food goods, natural and organic snacks, and a meal subscription box.
????​She also has an app named Pam App which updates workout videos, weekly training programs, health and fitness ideas, and clean recipes to follow.
Her first book "Strong & Beautiful" came out in 2017, which was a total hit.
Drawbacks
????​One drawback some would find in her videos is that there is only little explanation —which she mentions on her YouTube banner itself.
????​Without proper coaching on form or technique, this could be bad for beginners as the chances of you doing an exercise incorrectly without realizing it are high.
????​This also may mean a risk of injury. So, it would be better for a beginner to choose any other instructor from the list of best female fitness YouTubers.
Maddie Lymburner — MADFIT
A former competitive dancer, the woman behind MADFIT is one of the best female fitness vloggers of 2022 you don't want to miss. Apparently, Maddie Lymburner is "obsessed with movement, performance, and healthy living."
Hence, she joined the ever-growing fitness community on YouTube in 2018. She regularly uploads effective workout videos for people trying to work out at home.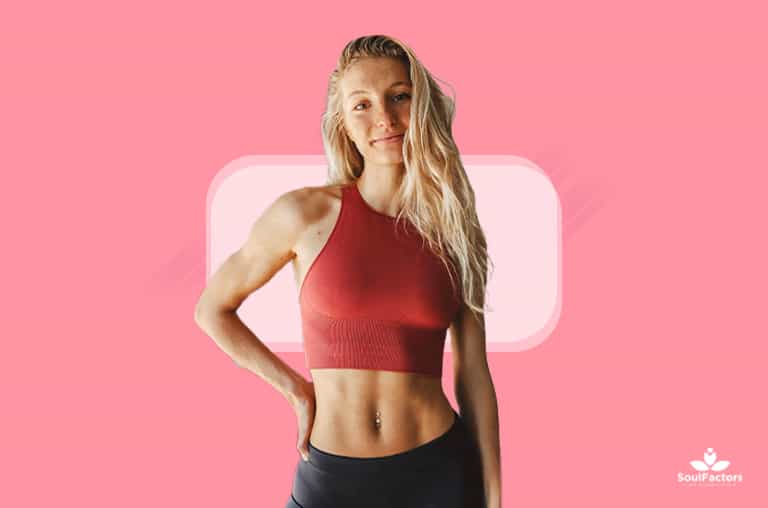 This social media personality's stardom hit after her impressive workout choreographed to Billie Eilish's "Bad Guys"—which currently has 12 million hits. Now, you get to burn with popular songs by doing some functional training movements.
Highlights
????​Her videos cover HIIT (2), yoga, ballet, dance cardio (including TikTok-inspired dance workouts), abs workouts, and strengthening and flexibility workouts.
????​Mostly, her easy-to-follow videos do not include much explanation save for some instructional videos explaining technique tips and reminders at the beginning.
Nikki Blackketter
As a former brand ambassador for GymShark (a fitness gear company) and Cellucor (supplements), Nikki Blackketter is one of the top female fitness vloggers online today.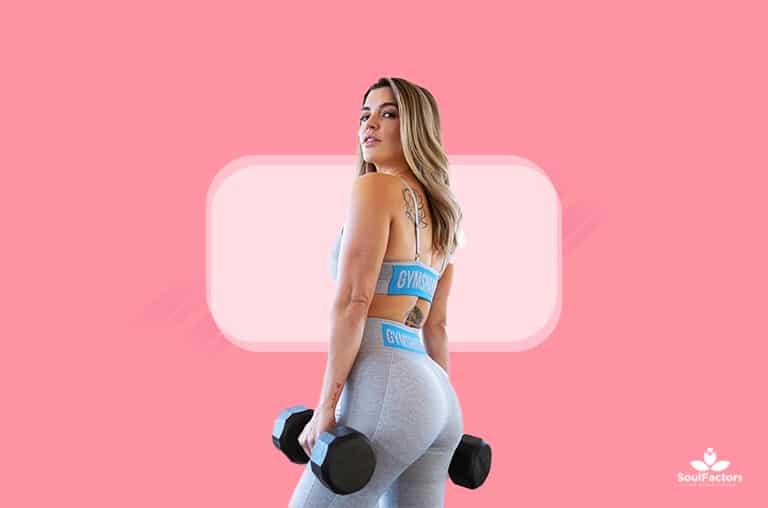 Highlights
????​Showing a glimpse into her personal life as well, her YouTube channel (as well as Instagram profile) focuses on bodybuilding, at-home workouts, weight loss, nutritional advice, and how to lead a balanced lifestyle.
????​She is one of the best female fitness influencers and pretty popular among women (in and out of Los Angeles) looking to get in shape.
Whitney Simmons
As a successfully inspiring top female YouTube fitness influencer, Whitney Simmons influences a healthy and balanced lifestyle. Known for her many motivational messages that literally motivate you to stop being a couch potato, she pushes her audience to transfer their lives through working out.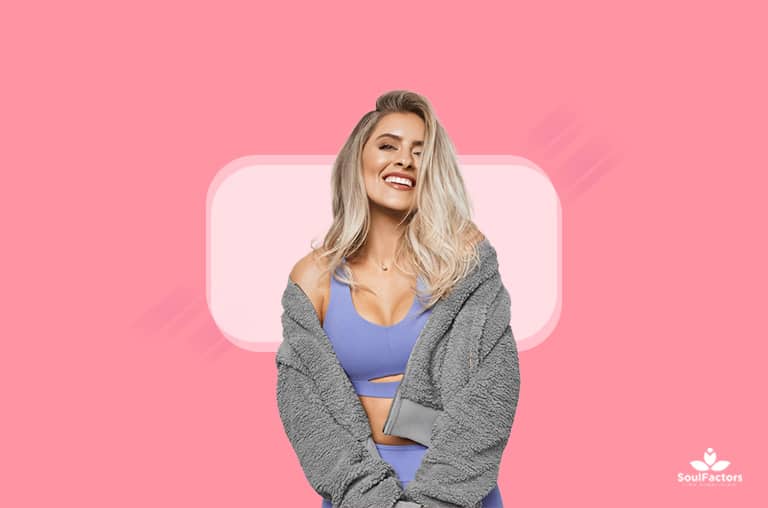 Highlights
????​Her YouTube channel consists of fitness tutorials that help you burn fat and calories as well as beauty product reviews, her favorite athleisure hauls, and healthy meal preps.
????​Like many of us, she is not a huge fan of running and panting like a dog (who is?!). But she enjoys lifting, which is apparent in her physique.
????​On her Alive App, you can find several workout videos, routines, programs, a journey tracker, and lots of motivation.
One such motivational message her fans love is "it's a beautiful day to be alive!" Sure, it is!
Katie Dunlop — LoveSweatFitness
The woman behind LoveSweatFitness is a nutrition-based female fitness Youtuber named Katie Dunlop. Inspired by her 45lbs weight loss, she started her YouTube channel in 2014 and created a wonderful community focused on fitness and wellness on YouTube.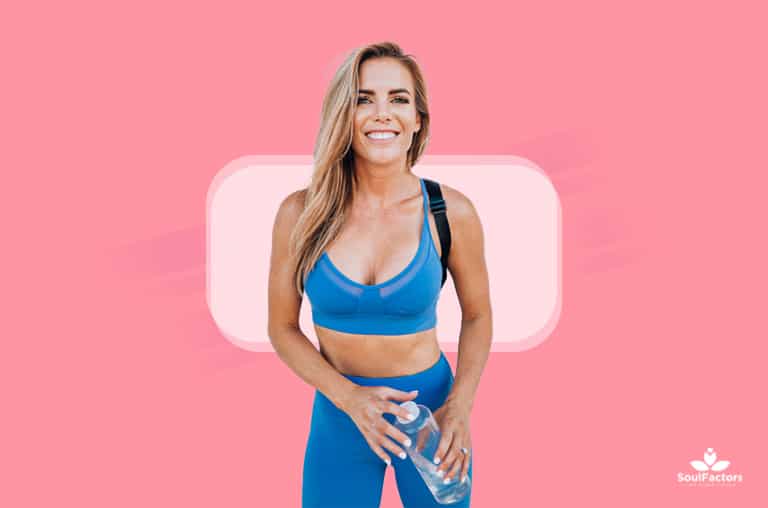 Highlights
????​She shares workout videos, her healthy routines, diet tips, clean recipes, easy food swaps, and habits that helped her lose weight.
????​Her healthy and balanced lifestyle inspires women around the world to stay dedicated to achieving their fitness goals.
????​You can also download her workout app "LSF" to follow her workout videos outside YouTube too.
Kayla Itsines
Kayla Itsines is a dynamic female fitness influencer from Australia who has topped Forbes' list of Top Fitness Influencers. In addition, she appears in the list of The Time's Top 30 Most Influential People on the Internet.
Both of which are a result of her hard work, passion, and dedication to training people to work out. She is well-known for her best-selling book "Bikini Body Guides" as well as her popular fitness app SWEAT which includes adaptable fitness routines you and I can follow easily.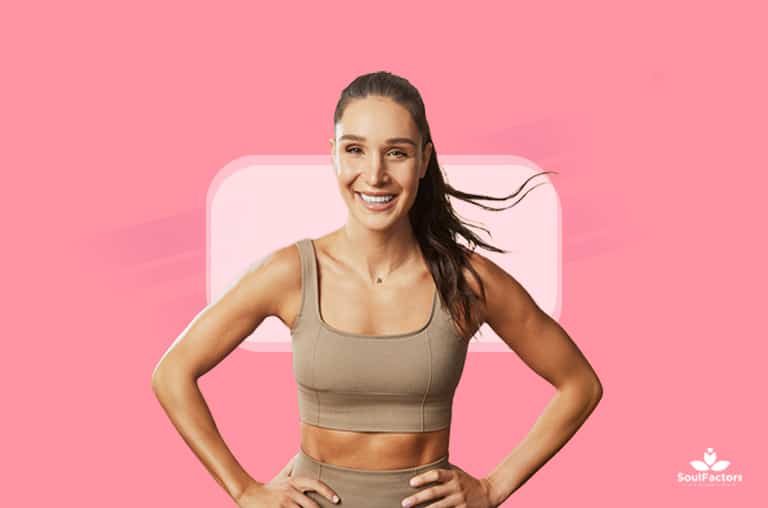 Highlights
????​On her app, find five programs (High Intensity, High-Intensity Strength, Low Impact, Zero Equipment, and Post Pregnancy).
????​On her YouTube channel, you can find all kinds of workout videos that will help you train at home without any equipment.
????​She aims to build confidence and pride in women all around the world, for them to feel great about themselves.
Sarah Dussault — Sarah Fit
Sarah Dussault is a millennial mom who actively influences people, especially moms like her, to follow her healthy workout routines. To promote a healthy lifestyle, she uploads workout videos, exercise routines, fitness tips, healthy and clean recipes, weight loss tips, grocery store hauls, and family-friendly trips.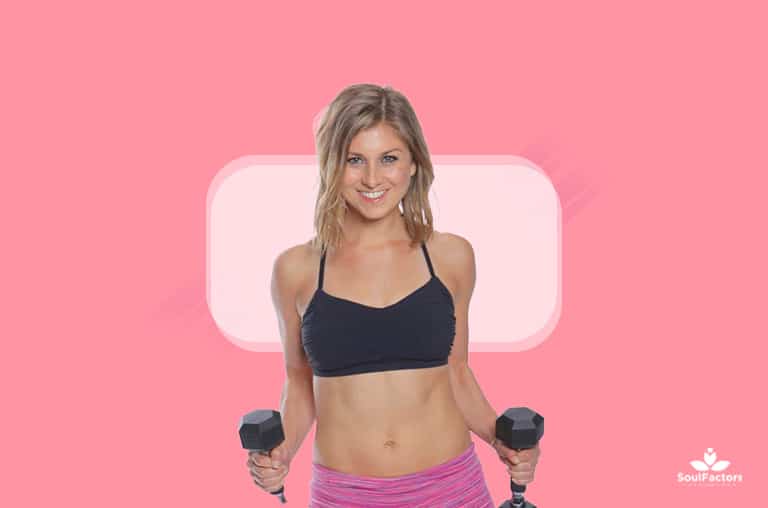 Highlights
????​You get random videos about her life, live chats where she answers your questions, and more.
????​Apparently, people are curious about what's in her fridge and what she eats in a day. If you want to get healthy, don't forget to follow Sarah —one of the top female fitness YouTube vloggers.
Final Verdict
Listed above are the top 10 female fitness influencers on YouTube, on our radar. No matter whom you pick, you are going to get fit and healthy. That is if you follow them consistently.
I follow Dr. LA Thoma because of her clear instructions on doing everything in the right form and her workout videos for pregnancy. Yoga with Adrienne is a great pick if you prefer doing yoga and you can never go wrong with Cassey Ho. I hope you find yours here!