Fans Call Out Jennifer Lopez for Using Filter in Insta Video Endorsing her JLo Glow Serum
The 'Marry Me' star appeared in a seemingly no-makeup look with a glowing skin that she attributed to JLo serum.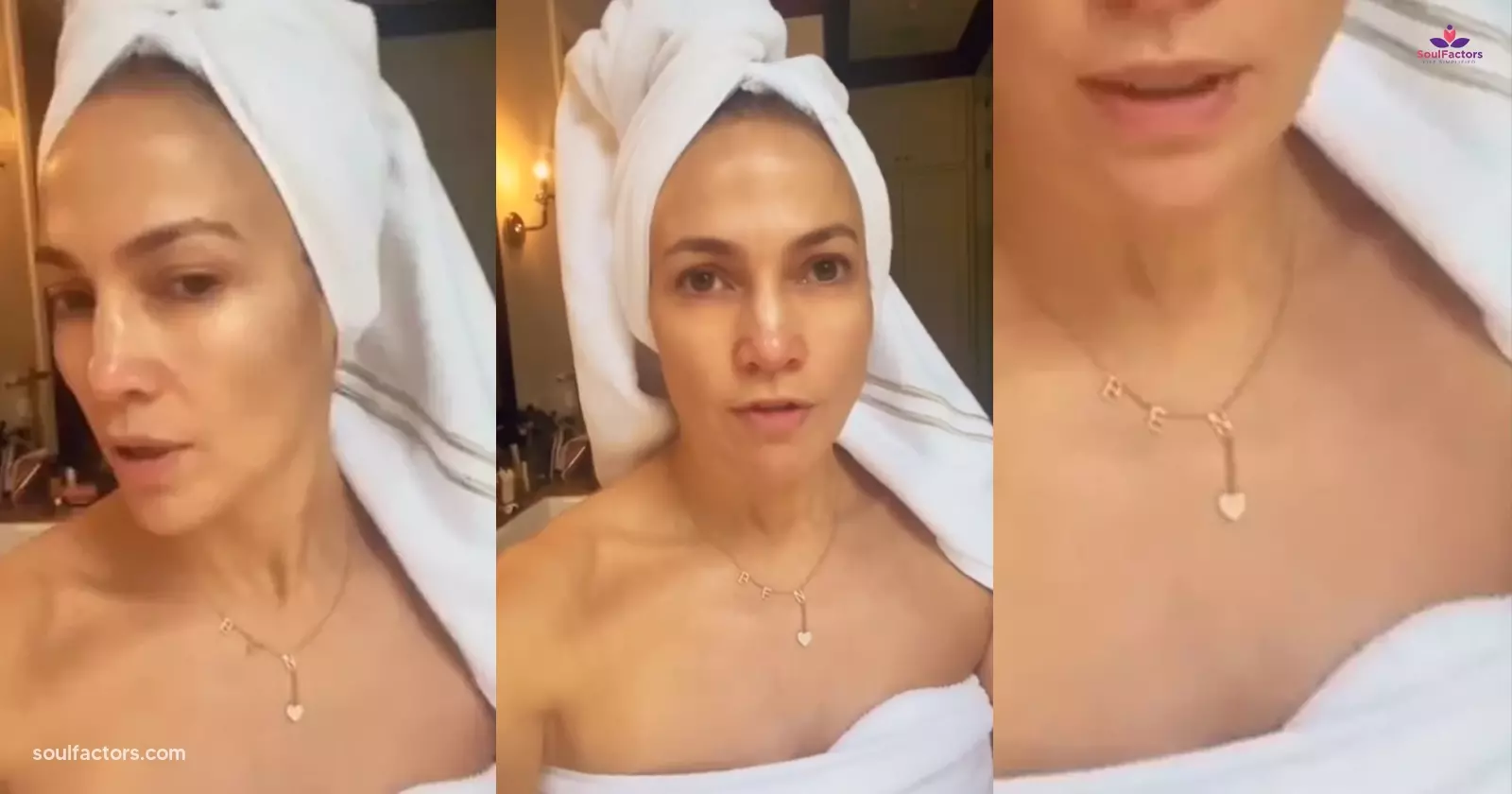 Jennifer Lopez, in her latest Instagram video, hailed her JLo Glow serum, crediting it for the apparent glow on her face. As she narrates, "I just jumped out of the shower, and I looked in the mirror, and I was like, 'Oh my God, my skin looks really good today,'" viewers seem unsure that her look is all natural. The comment section is full of followers voicing their suspicions of her having activated a filter.
Jennifer Lopez appears in front of the camera in disbelief in a just-out-of-the-shower look. Wearing just a towel, Lopez, 53, can be seen standing in front of a mirror in awe at her own glowing skin. The actress cum singer then elaborated on how "profound" the difference looks. She can be seen holding a bottle of That JLo Glow serum in her hand while attributing her flawless skin to it. She goes on about the change her new serum, That JLo Glow, has made on her skin. And then concludes the video encouraging her followers to purchase her That JLo Glow serum to achieve similar results.
Jennifer appears natural and stripped-back in the video
Wearing little makeup and a towel wrapped around her hair, Lopez revealed how she keeps her skin so glowing with the help of her JLo Beauty Skincare line. In the post captioned, "Long set days call for a consistent skincare routine…"
"That JLo Glow Serum is my glow-to ride or die #THISISMENOW #ConsistencyIsKey @JkoBeauty @Sephora #LimitlessGlow" her caption further read.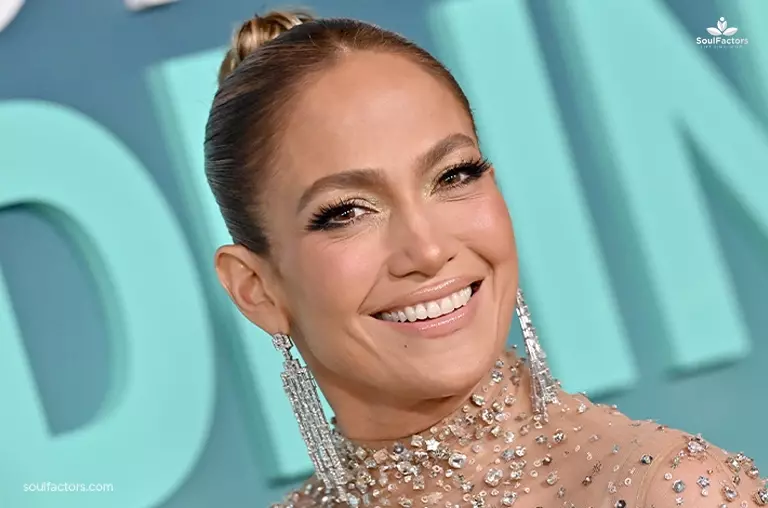 Jennifer goes on to explain how she had got to the point of falling short of her usual ideal skincare regimen due to a hectic schedule. This got her to start using her serum regularly.
"I realized for the past few days, I was really hectic, really busy and I just got lazy with my skincare routine for a couple days. And then I just started using my glow serum," the "Shotgun Wedding" star said.
She had to convince herself to keep using it twice a day. After a few days her skin improved drastically, according to the actress.
"I was like, you just gotta do it. At night, in the morning, at night, in the morning. And I did for the last couple days and the difference in my skin is so profound when I'm using it than when I'm not," Lopez recounted.
She recommends all her followers to try the serum along with JLo's moisturizer and sunscreen to try and achieve the same results.
"So just to jump on and say if you haven't tried JLo Glow yet, you need to. That with our moisturizer in the evenings and the night and our sunscreen during the day is just a game changer," she concluded.
Viewers were quick to voice their observation in the comments that Lopez seems to be using a filter in the video. They were not falling for her 'out-of-the-shower' all-natural look.
"I love JLO but this video is still has filter" commented one.
"Did anyone see the filter change when she passed her hand around her face in the beginning of the video?" asked another referring to filter-like gloss over Lopez's face at the start of the video.
Many others too pointed out that they could recognize the use of a filter in the video.
Some have also invited attention to the Ben necklace she is seen flaunting as it is the only accessory that stands out within her bare look. The necklace is evidently in honor of her husband Ben Affleck.
"All I can see is the necklace BEN!" exclaimed one in the comments.
The eye catching necklace that is sparkling in the warm glow setting in the video has the three letters B, E, and N hanging down from the chain. A small heart further dangles down from the letter N.
This isn't the first time Lopez's Ben-themed jewelry has made an appearance on the singer-actress's Instagram. Just days back, the "Jenny from the Block" singer had shared photos of her flaunting a "Jennifer & Ben" necklace.
Jewelry has featured widely in the couple's rekindled romance and marriage.
After they originally dated from 2002 to 2004, Affleck and Lopez rekindled their romance last year and announced their engagement in April.
The couple tied the knot in July last year at A Little White Wedding Chapel in Vegas during intimate midnight nuptials. Followed by that they celebrated their union a month later with a larger ceremony at Affleck's Georgia estate.
The couple had made their much-awaited debut as a couple at the Grammy Awards this year. For unknown reasons, they did not make their appearance at the Oscars this year. Though neither had a nomination, their presence was expected on the red carpet.
Lopez is currently preparing for the release of her album This Is Me… Now, which was inspired by her love for Affleck. And Ben Affleck is getting ready for the release of his film 'Air', a biographical sports drama that he directed and stars in. The couple is also looking for a new home for their blended family. They were recently spotted looking at a beautiful property in the Pacific Palisades.