Who doesn't love flawless makeup? If you love to do makeup, then these makeup launches of 2023 are all you need to channel your inner artist and create the most flawless look. The beauty and makeup industry is the most fast-paced industry in the world, constantly evolving with new and better makeup products launched every few months, and it is becoming hard to choose.
We are spoilt for choice. But with the latest trend of natural no makeup look, we love the fact that brands are bringing out multi-purpose products that can get so much done with little effort. For example, my current favorite is the eye, lip, and cheek tints. A small pot of pigment can work as lipstick, blush as well as an eyeshadow. For a basic everyday look, these types of multipurpose products are all you will need.
Though the natural makeup look looks easy, in reality, it is the most complicated look to achieve. You need to find all the right kinds of makeup products that will compliment your natural skin to give you that "from within" flush of color without being too obvious. Thanks to the evolution of the beauty and makeup industry, recently, especially this year more and more brands are launching very versatile products that can be used to tone down as well as go full-on with your makeup looks. In this article, we will discuss how you can achieve flawless makeup with these innovative formulations launched in 2023, some must-haves in every girl's vanity.
New Beauty Launches For A Flawless Makeup
Are all the new beauty launches worth your investment? Worth it for your flawless makeup? Absolutely not, we have picked out our favorites for you. This year we are as excited as you are to try out as many products as we can to shortlist some unique must-haves. We like to start by saying that this year, our possibilities as makeup lovers are endless. Formulations of products that are being launched are as versatile as they can get. Let's dive into the products.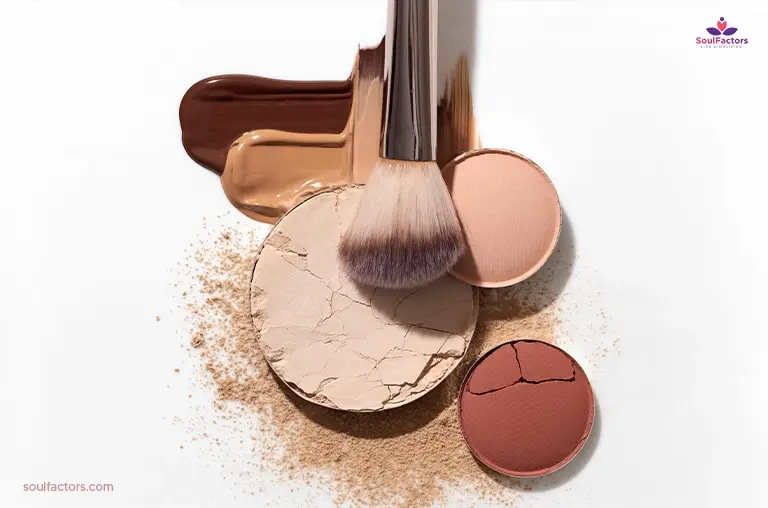 Wait, before getting into the products themselves, here are some hot beauty and makeup trends and formulations you need to keep in mind while making your next purchase.
Cat Eyelashes
When it comes to flawless makeup you just can't miss your eyelashes. No, I am not talking about the cat-eye makeup look, we all love the cat-eye eyeliner look. Some of us have tried and failed to perfect the tread. But now there is something that's easier to follow and the final result is just mind-blowing. If you haven't tried it yet, you need to.
The cat eye eyelashes are a total game changer, these lashes are made of short lashes in the inner corner and longer lashes towards the outer corner, with a little eyelash glue and cat eye lashes you are sorted for a smoldering and sexy cat eyes effect. The overall effect is way better and more natural looking than the cat eyeliner look.
Cream Formulations
Who said oily skin people cant achieve flawless makeup? If you have oily skin(1) and you feel like the liquid formulation makes you look more oily, then you can go for cream formulations. Cream products are really breakthrough formulations as they work on bare skin as well as on top of makeup. Cream blushes, cream eyeshadows, primers for oily skin, cream highlighters, and cream contours are some of the best cream-based makeup formulations that you can try. With cream products, an important tip to take note of is the fact that it's extremely pigmented so a little goes a long way.
Flawless makeup: Double-Sided All-In-One Mascara
One of the main issues with mascaras we faced from the beginning of time was the fact that it was either lengthening or volumizing or lifting. But what if you want all three? Now that's in the past. Double-sided measures are in. While you get the benefits of length, volume, and lift with just one mascara, it also comes with two different kinds of wands, even a tiny wand to use on your lower lashes without ruining your makeup. How cool is that?
Flawless makeup With Liquid Formulations
It's time to give your powder blushes and eyeshadows a break. Powder products sit on the skin. While with some makeup looks, powder products work well, if you want to achieve that flawless skin-like finish that almost blends and looks undetectable on the skin, liquid products are your go-to. Blendability and buildability are two superior traits when it comes to liquid formulations. Applying a drop of liquid highlighter on the high points of your face and blending it with dabbing motions will give a seamless shine and definition to your face.
Not Just Flawless Makeup Time To Get That Body Shine!
Apart from flawless makeup let's give a little glam for that hot body! 2023 is not just about a pretty face, it is also about a glow goddess body. Body makeup is all in this season, especially body glows products like glow body lotions, oils, and glitter sprays. Here is a little tip, if you are on a budget and body glitters are not on your budget list then don't worry, it is easy to make body oil or spray at home.
Diy body oil/ body glitter spray
Step 1: Take an empty and clean spray bottle or normal dropper bottle. (We recommend sterilizing the container)
Step 2: Pick your most subtle highlighter, preferably one without chunky glitters.
Step 3: Pick a favorite body oil or body mist
Step 4: Add the body oil or body mist to the empty container, and mix a little bit of highlighter into it.
Step 5: Shake the bottle thoroughly.
Step 6: For glow body oil, put some oil into your palm, warm it in your palm, and rub it all over the exposed areas on the body.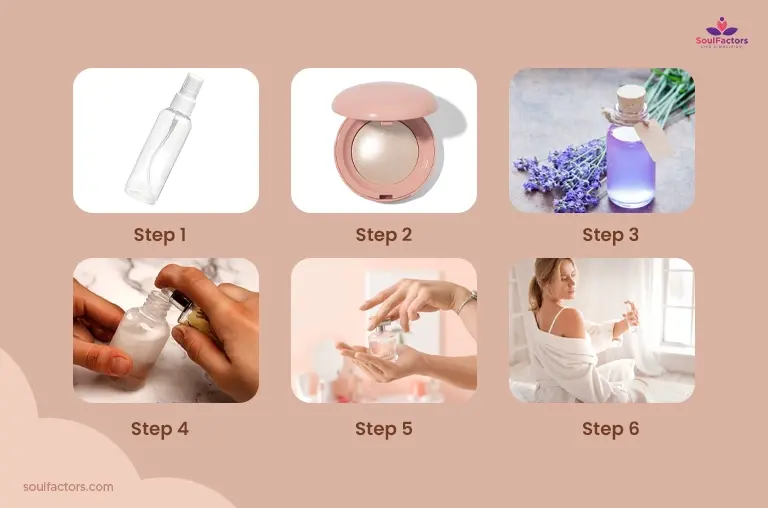 OR
For glitter body spray, shake the bottle and spritz the spray on your exposed areas and gently dab it in.
That's it. You are good to go!
Flawless Makeup To Glam Up Those Eyes
Multi-Chrome Eyeshadow
If you are bad at creating eyeshadow looks then multi-chrome eyeshadows are a must-have to complete that flawless makeup. If you love liquid eyeshadows then you will love the multi-chrome ones. To apply a multi-chrome eyeshadow you do not need skill, all you need is to take a little bit on your fingers or your brush and swipe over your eyelids. Every time you turn your face the shade will look different and beautiful creating a very classic effect. Monochrome eyeshadows are available in many shade ranges ranging from popping colors to subtle ones.
Sketch Eyeliner With A Stamp
Getting my eyeliner done, especially a cat or winged eye, was always a challenge and messy. Eyeliner stamps are not just brilliant and innovative but also life-changing for people who don't have the artistic flair to create the perfect wing in one go. All you need to do is find out where you need your wing to be and stamp it to get the perfect flawless makeup. Perfect winged liner is done without worrying about getting the wings on both sides to look equal.
Best Makeup Launches For 2023 For Flawless Makeup
glam glam and glam! Find out the best flawless makeup that you can try this year without any second thoughts.
Let's Start With The High-End Luxury International Flawless Makeup Launches
Benefit Cosmetics Fluff Up Brow Flexible Brow-Texturizing Wax
Rare Beauty Soft Pinch Tinted Lip Oil
Bobbi Brown Cosmetics Highlighting Powder in Pink Glow
Fenty Skin Plush Puddin' Intensive Recovery Lip Mask
Fur Ingrown Microdart Patch
MAC Hyper Real Serumizer Skin Balancing Hydration Serum
MAC strobe dewy skin tint
Tarte Shape Tape Glow Bar
Iconic London Rollaway Glow Highlighter
Fenty Skin Melt Awf Jelly Oil Makeup-Melting Cleanser
OLEHENRIKSEN Banana Bright+ Vitamin CC Eye Stick in Banana
Bare Minerals WARMTH MINERALIST Eye Palette
Patrick Ta Major Sculpt Creme Contour & Powder Bronzer Duo
Saie Glowy Super Skin Lightweight Luminous Foundation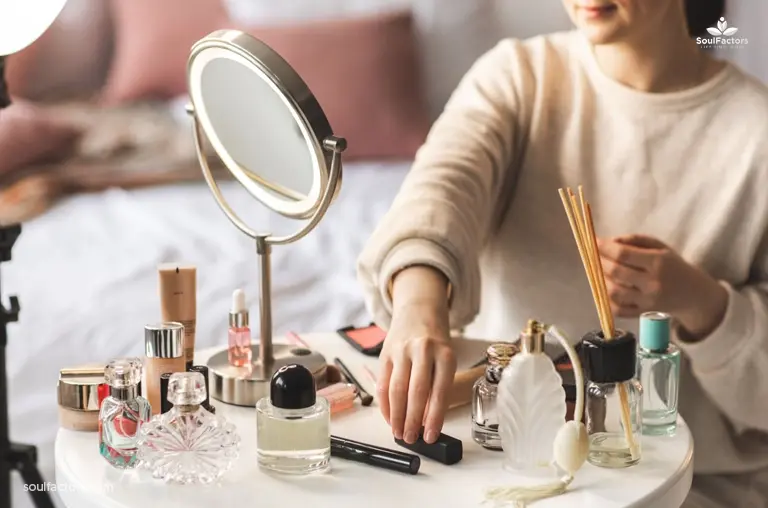 Affordable Makeup Launches That Perform High-End For A Flawless Makeup
Maybelline Super Stay Vinyl Ink
Maybelline New York Fit Me Fresh Tint With SPF 50 & Vitamin C
Earth Rythm lippie stack
Earth Rythm glow set go strobe cream – SPF 50
Minimalist L-Ascorbic Acid 08% Lip Treatment Balm
Minimalist SPF 50 Sunscreen Stick, Broad spectrum SPF 50, PA++++ (works great as a pre-make-up primer)
Minimalist Maleic Bond Repair Complex 05% Hair Serum (shiny hair for a well-groomed look)
Swiss Beauty craze duo mascara black
Swiss Beauty craze eyeliner and star duo
Kay Beauty Illuminating Primer Drops
Brown Tinted Moisturiser (Wide shade range)
The Derma Co 2% Niacinamide Hydrating BB Cream with 1% Hyaluronic Acid(2) Complex & Aquaxyl
Makeup Forever HD Skin Matte Velvet Powder Foundation
The best part about these new makeup launches is that these products can be easily used by experts as well as beginners. The formulations are so blendable that there is very little room for error.
Conclusion
2023 is all about minimalism, so if you are someone like me who loves makeup but also likes to keep things simple and less time consuming, then we recommend you start a good skincare routine. Good skin needs less makeup. The key to flawless makeup is good skin. Makeup glides like butter on well-hydrated skin. 2023 is also about embracing flaws, so while doing makeup, not everyone prefers to hide everything unless it's some special event where heavy makeup is preferred, keeping it simple really works best this year.
Out of all the new makeup launches, we think the liquid/cream multi-purpose, lipstick, blush, and eyeshadow products are the best. Have you tried any of the new makeup launches, if so, let us know which is your favorite.
Follow us for more beauty and makeup-related updates.