A study by the Washington State Department of Ecology found that 26 out of 40 beauty product samples contained formaldehyde at alarming levels. The beauty products were bought from the daily go-to stores like Walmart, Target, Dollar Tree, and Fred Meyer.
According to National Cancer Institute, formaldehyde adversely affects the eyes by giving burning sensations and making them teary. It also irritates the nose and throat leading to severe coughs and difficulty in breathing. Formaldehyde causes discoloration of the skin and also makes the skin itchy with a patchy texture. It was found that formaldehyde levels over 250 parts per million can lead to potential health problems.
Formaldehyde: Dangerous Component
Formaldehyde is a chemical that has been linked to various health issues and is present in many of the beauty products we use every day(1). While it may not be listed on the label, recent studies have revealed that formaldehyde is present in popular beauty products such as nail polish, hair treatment products, and even in all makeup products starting from eyelash glue and so on. This presence of formaldehyde can cause long-term damage to our health if we are exposed to it for too long.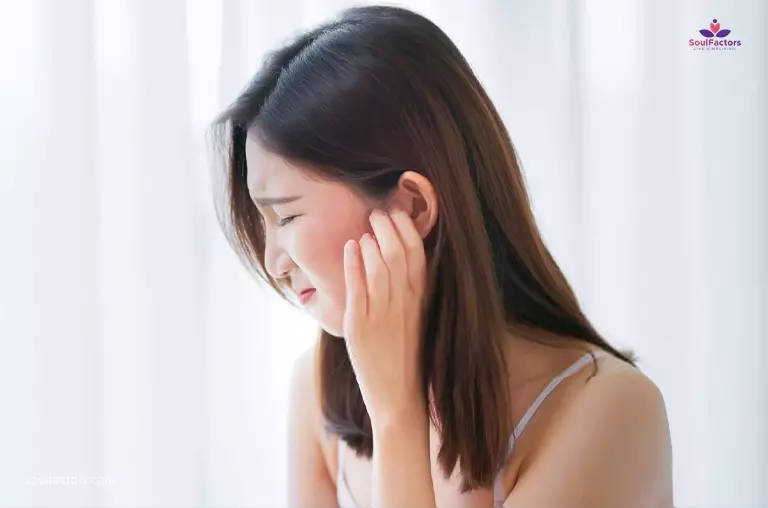 Cosmetic manufacturers add methylene glycol to produce formaldehyde. The inclusion of this human-classified carcinogen, formaldehyde, in beauty products is to avoid bacterial growth. It acts as a great preservative. "Cancer" can be caused by the presence of the harmful ingredient formaldehyde(2).
Another study disclosed that the usage of makeup products was comparatively higher with Black women than with women belonging to other racial groups. Therefore, Black women have a higher death rate from breast cancer. The Washington research also mentioned that Black women have a higher likelihood of developing breast cancer before the age of 45 compared to white women.
It was found from the above mentioned study that formaldehyde was found in 7 out of 10 skincare lotions, 9 out of 10 leave-in conditioners, and in all the hair styling gels. Hair straightening creams and gels generally contained more formaldehyde. A particular product named Shine 'n Jam Extra Hold Conditioning Styling Gel from Walmart had the highest level of formaldehyde content. The only relief came with the powder foundations, which had zero formaldehyde. A product for children available in Dollar Tree named Perfect Purity for Kids Watermelon Spritz Spray Detangler contained exactly 214 ppm of formaldehyde. But there are alternatives in the market with zero formaldehyde.
Formaldehyde In Skin Care Lotions
Products that contained formaldehyde levels over 250 ppm include:
Spa Naturals Coconut Oil Moisturizing Cream – 603 ppm
XtraCare Diabetics' Hydrating Lotion – 535 ppm
PerCara Aloe Vera Deep Moisturizing Daily Lotion – 343 ppm
Keri Original Daily Moisturizing Body Lotion – 271 ppm
Formaldehyde In Leave-in Hair Conditioners
Products that contained formaldehyde levels over 250 ppm include:
Luster's S Curl Activator Moisturizer Leave-in Conditioner – 654 ppm
Aussie Miracle Curls Creme Pudding – 488 ppm
Salon Selectives Instant Repair Leave in Conditioner – 411 ppm
Infusium Original Leave-in Treatment Conditioner – 342 ppm
Salon Selectives Curl Control Curl Stretch Cream – 332 ppm
ORS Replenishing Conditioner – 322 ppm
Paul Mitchell Original Leave-In Conditioner – 265 ppm
Formaldehyde In Hair Products
It was found that all the hairstyling products contained high levels of formaldehyde. Following is the list of products that contained formaldehyde levels over 250 ppm :
Shine 'n Jam Extra Hold Conditioning Styling Gel – 1660 ppm
ORS Lock & Twist Styling Gel – 716 ppm
Ampro Pro Styl Protein Styling Gel – 593 ppm
Pantene Gold Series Curl Defining Pudding – 529 ppm
Herbal Essences Curl Defining Styling Cream – 524 ppm
Aussie Head Strong Volume Styling Gel – 500 ppm
Comments By FDA
FDA regulated the branch of Cosmetics under the Federal Food, Drug, and Cosmetic Act. Cosmetics don't have to go through a scrutinized process for FDA approval, unlike the case with drugs. Manufacturers of cosmetics have to produce an active ingredient list to release the product for sale. In that list, if an ingredient's presence is at low levels then it is not included in the active list. Formaldehyde is one such ingredient that is out of the ambit of the active ingredient list due to its low levels.
Hence, FDA has asked people to read the labels before buying a product. Such cautious decisions will eliminate serious consequences caused by ingredients like formaldehyde, formalin, and methylene glycol. FDA recommended having a conversation with salon professionals during consultation about the awareness of the presence of formaldehyde in the product. If any person suffers from allergic reactions to such products, report to the nearest health care provider.