Self-care 101: How Often Should You Get A Pedicure?
Care about your feet much? Know how often you need to get a pedicure for smooth and supple feet.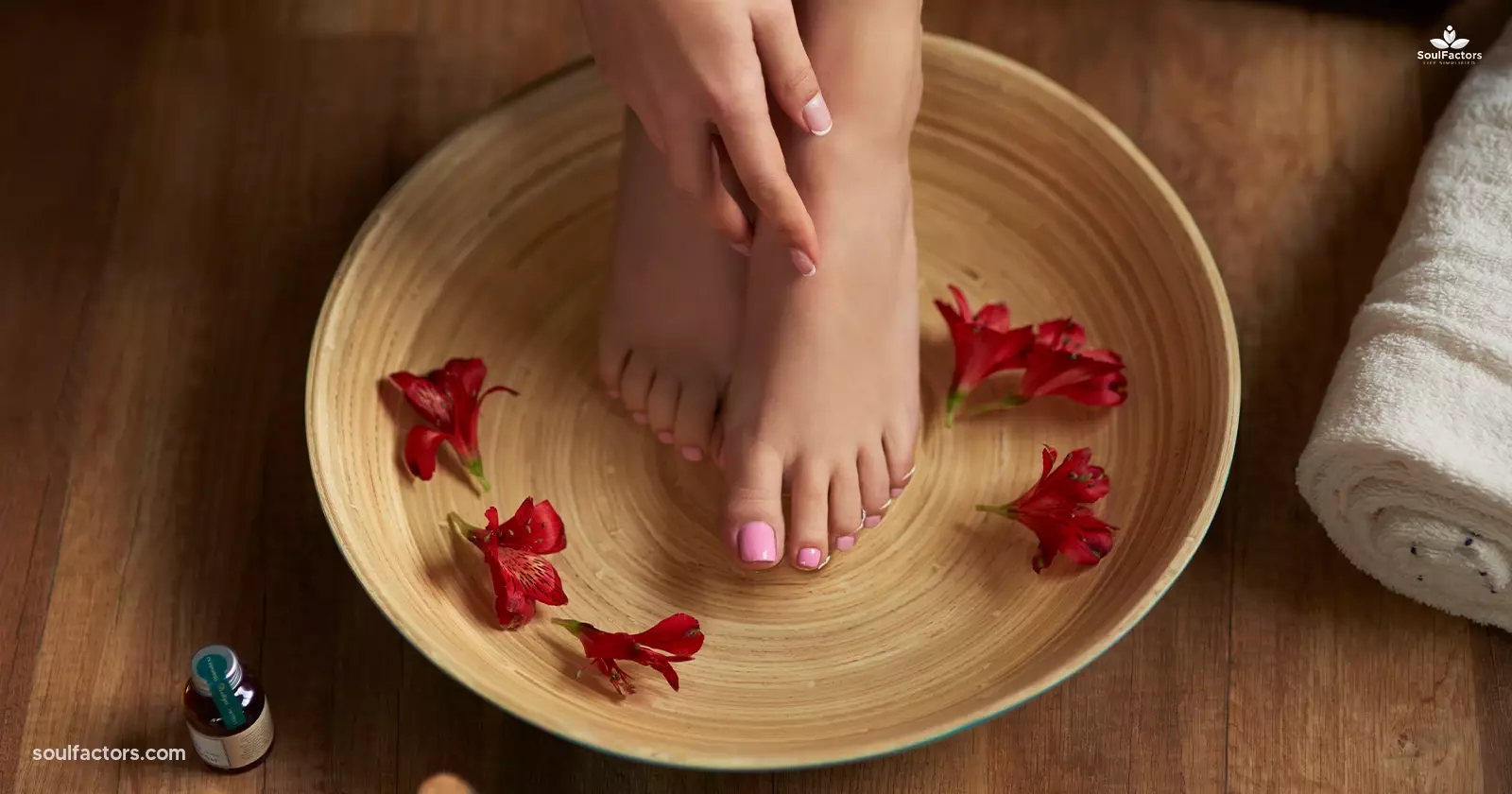 Getting a pedicure done is an act of self-care that everyone must involve in from time to time. The great massage season, followed by nail treatment, helps to relax and rewind. Besides, it even makes your feet look moisturized, clean, and healthy, eventually boosting your confidence level.
Although, we all clean and scrub our feet daily while taking bath, getting a pedicure from a professional, while laying back comfortably on a massage chair is a different kind of experience. Professional pedicure experts are trained in it and availing their service once in a while can help to deep clean your feet which might not be possible when you do it on your own at your home. But the question is how often should you get a pedicure for better results?
Before we dive into the importance of getting a pedicure and discuss the frequency, let's be clear that pedicure isn't only for women. It is essential for everyone irrespective of their gender because self-care and cleanliness are gender-neutral and it is high time we prioritize them.
Why Should You Get A Pedicure?
Let's be honest, getting a pedicure just feels great! The smooth skin and the well-trimmed nails make you feel good about yourself every time you look at your feet. However, that is not the only reason we recommend you get a pedicure done from time to time. There are several health and wellness-related reasons attached to it, which make it required to include a regular pedicure session in your lifestyle.
Foremost, regular pedicures can prevent infection. Just like any other part of your body, your feet are covered with dirt, dead skin, and bacteria. Even though you wash them daily, there are some areas you might accidentally miss like the space between your finger and under your nails. These pathogens can give your foot odor and other infections.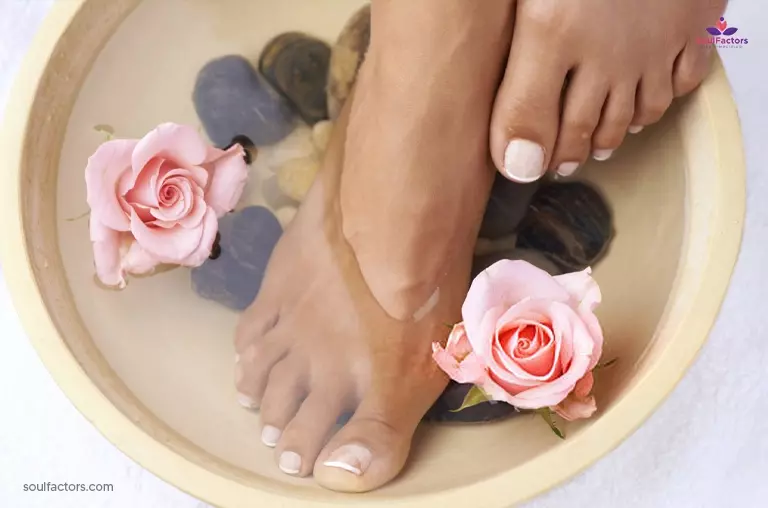 Next up is exfoliation and moisturization. The way we exfoliate our face and body and keep them moisturized and healthy, your feet too need the same amount of love and care. When you get the pedicure done, the entire focus is on the feet and you are rewarded with healthy nails and smooth skin that prevent your heels from cracking.
Lastly, it is a great way to relax and release all the tension from your body. The pedicure massage helps to release tension from the feet, making you feel lighter, calmer, and amazing. If we say the truth, then getting a pedicure is no less than meditating and we all know how helpful it is for the mind, body, and soul.
Who Needs To Get Pedicures More Often?
If we believe the experts, a pedicure lasts longer than a manicure. That's because our hands are more exposed than our feet.
Now, "how often should you get a pedicure" is one of the most important questions as the frequency matters. Consider pedicure as a wellness treatment, so to get better results you need to be consistent. However, the frequency depends on how much wear and tear your feet undergo. How often should you get a pedicure depends on a couple of things:
Skin type: If you have dry skin, you may need to visit the salon more often because taking care of the feet isn't that easy. Dry skin requires more care to maintain the glow of the skin and prevent cracked heels.
Level of activity: If you often take a trip to the beach or engage in high-intensity activities where your feet are exposed to dirt and dust, then you need to take extra care of them.
The health of your feet: People suffering from any condition that affects the health of their feet like diabetes also need to be careful.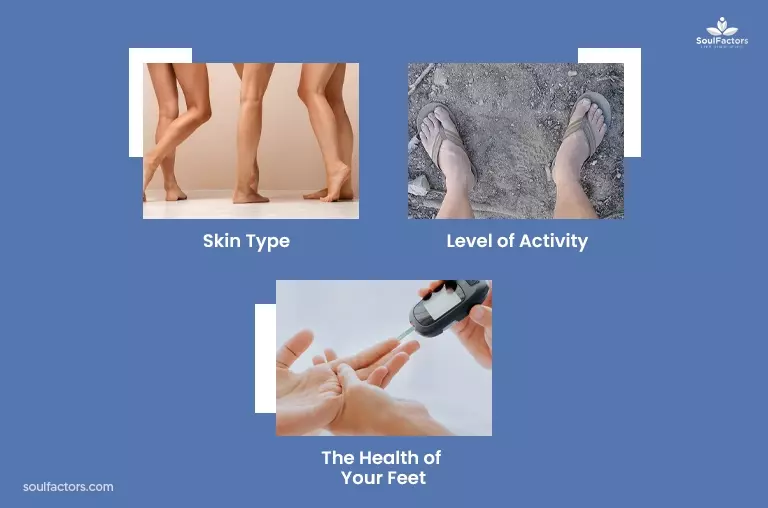 How Often Should You Get A Pedicure?
There is no right or wrong answer to this question. The frequency entirely depends on how long your pedicure lasts. If you have dry skin and chapped nails, it is recommended to get a pedicure twice a month. Regular pedicure sessions will keep your feet moisturized and also promote the growth of your nails.
In case you engage in high-intensity activities that put a lot of pressure on your feet or expose them to dirt and dust, it is best to schedule your professional appointment every week. Those suffering from diabetes or other conditions affecting their feet need to be a little careful when getting treatment. They should book a session once a month and avoid it at any cost when they have any cuts on their feet.
Is It Ok To Get A Pedicure Every 2 Weeks?
In most cases, 2 weeks is an ideal gap to book another pedicure session. According to professionals, it is an ideal time gap to keep your feet and nails in the best shape(1). It takes about the same time for our nails to grow and paints to chip away. So, if you get your feet done after two weeks, you will be able to keep them healthy and maintained. How often you should get a pedicure depends on how long it takes for the results to wear off from your feet.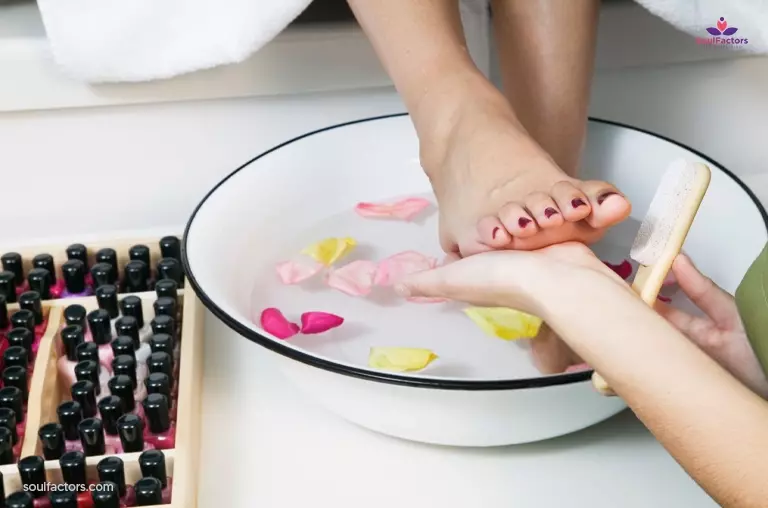 Is It Ok To Get A Pedicure Every Week?
If you want to get your manicure done every week, nothing is stopping you. Usually, it is recommended for people who are involved in high-intensity activities or sports and expose their feet a lot. For such people, getting their feet done every week is necessary to maintain the health and hygiene of their feet. If you want to have time or want to go for a pampering self-care pedicure session every week, you can without a doubt do so.
Is It Bad To Get Pedicures Too Often?
The pedicure session comprises exfoliation, massaging, and nail treatment, overdoing it can lead to skin-related issues like over-exfoliation. Especially for those with dry skin and diabetes, an excessive pedicure can make the skin drier or increase the risk of infection. So, before deciding the frequency of your pedicure session, try to determine the condition of the feet and what suits your skin and what does not. So how often should you get a pedicure – for some, too often might do more harm than good(2).
Tips For Maintaining Healthy Feet Between Pedicures
Every individual- man or woman- should go for a pedicure session at fixed intervals to keep their feet in the best shape possible. However, it is also advised to take care of your nails in between the sessions at home. You can check out this article to know more about how to do a professional pedicure at home. Your feet are exposed to dirt and dust daily, so you cannot be regular only on your pedicure session.
Besides, studies suggest that your soles are one of the dirtiest parts of the body. Not cleaning them every day, at home, in between the pedicure sessions will increase the risk of foot odor and infection.
To avoid this, keep the nail and surrounding area clean and moisturized to maintain the smoothness of the skin. Also, look for dry and dead skin in between the toenails and on the creases to avoid any infection. Wash your feet every day with soap and water while taking a bath and remove the dead skin from the heels, the space between the toenails, and creases using a gentle brush. After this, you can pat dry your feet and apply any kind of oil or moisturizer to keep them healthy.
Apart from this, try to wear comfortable shoes regularly. Shoes with cushioned heels and made of breathable fabric are much better for your feet. Fancy sandals made with hard materials only add more pressure to your feet.
Frequently Asked Questions (FAQ)
How long should you wait between pedicures?
When it comes to how often you should wait before your next pedicure session, there is no single perfect answer to it. The answer varies from person to person and the kind of lifestyle they follow. The ideal time gap is two weeks, but you can get it done every week or once a month depending on the availability of time, your skin type, your health condition, and your lifestyle.
Are pedicures good for your feet?
Getting a pedicure done is a great way to keep your feet healthy and your nails in shape. No matter how clean you keep your feet at home, an elaborate session with a professional is required now and then. Pedicure helps to exfoliate your feet, moisturize them, increase blood circulation, and also helps to reduce stress levels.
Is it OK to get a pedicure every two weeks?
As per professionals, the ideal time gap between the two pedicure sessions should be two weeks. During this time, you accumulate enough dirt and dead skin. Also, the paint on your nail starts to come off. If you have time, go for it after every two weeks for better results.
Can you get a pedicure too often?
If you get a pedicure too often you may have to deal with some negative consequences like dry skin and over-exfoliation. This is problematic for those with dry skin and diabetes. Indeed pedicure is good for your feet, but you may want to keep some gap between the sessions. Meanwhile, you can clean your feet at home using soap, warm water, and a brush.
What should I avoid after a pedicure?
After you get your pedicure done, allow your feet to soak in all the moisture from the product applied to them. Avoid wearing tight-fitted footwear and try not to cut your nails too short between the two pedicure sessions. Remove the dead skin from time to time and massage well with oil and cream in the morning and before going to bed.
Final Thoughts
Taking a pedicure message isn't a luxury, but rather a form of self-care and pampering. And everybody deserves to have some self-love sessions from time to time. Apart from relaxing your mind and reducing stress levels, pedicure has many proven health benefits. It helps keep infection at bay, increases blood circulation, and promotes healthy growth of the nails.
Even though you take good care of your feet at home, schedule an appointment with a professional after regular intervals for a proper massage and cleaning session. You can do it once a week or once after every two weeks. It entirely depends on your preference and lifestyle. Just try not to miss it. A professional can also advise you on how often you should get a pedicure.