To flaunt a freshly polished and flawlessly natural look, you have to know how to apply tinted moisturizer. Yes, a tinted moisturizer is your new ally! Forget those heavy coverage foundations that leave your skin feeling and looking cakey.
You don't need them anymore. Say what?! Am I saying you no longer have to get confused about choosing between a cream and liquid foundation or BB cream and CC cream? Exactly my thoughts.
In this article, we cover all things about tinted moisturizer from what it is and its benefits to how to apply tinted moisturizer, and various tips and techniques while using it. This means, by the end of the article, you will learn how to get a lighter yet glowing look and a perfect base.
How To Apply Tinted Moisturizer? – Tips And Techniques
With constant outbreaks of new makeup product launches hitting the market every other day, learning how to use them requires a guide. Or so it seems. Tinted moisturizer is a trending and popular launch that not everyone has perfected yet.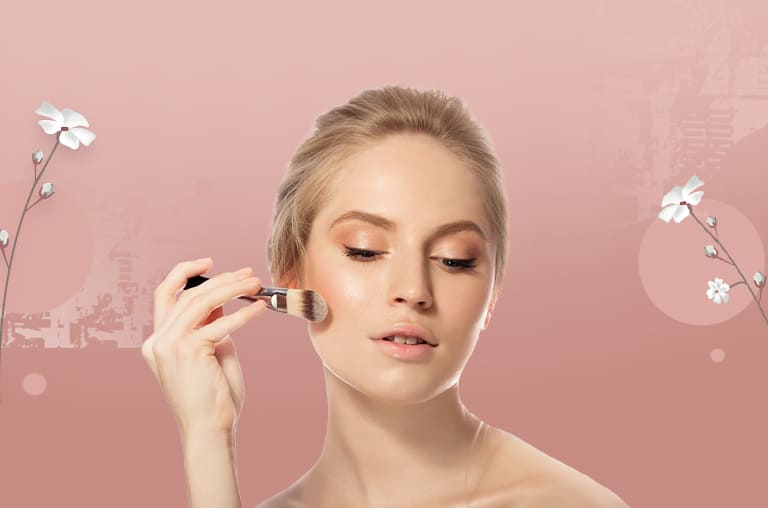 No, it's not difficult to master applying tinted moisturizer. But with a guide, you get the hang of using it pretty easily and expect a perfect result every time.
Before we get into how to apply tinted moisturizer, let's talk about what is tinted moisturizer and the different benefits of using it.
What Is A Tinted Moisturizer?
Launched as a more hydrating and translucent alternative to heavier foundations, a tinted moisturizer gives light coverage for a smooth and even complexion. It is a hydrating and nourishing liquid-cream product that some say is a cross between a foundation and a BB cream.
We use foundations to conceal acne, pimples, rosacea, hyperpigmentation, and fatigue (don't we?). In typical cases, we use it to get an even and perfect base for makeup application. Because even with the right products, not everyone gets that perfect base. With tinted moisturizer, you can do it all.
Though its formula is sheer and lightweight —compared to foundations, tinted moisturizers still provide enough coverage to work on blemishes and dull skin. The best part? You get to spread it easily and evenly without the heaviness of liquid foundations.
In addition, tinted moisturizers give a faint tint to your skin, as the name implies. You can either get one shade that fits all or choose a shade that matches your skin from its limited collection of skin tints.
Just like a BB cream, tinted moisturizers provide UV protection with the help of UV blocking chemicals as well. Because of the SPF factor, they are ideal for sports, outdoor activities, and lounging.
Aside from nourishing humectants, its formula often includes antioxidants along with other substances like iron oxide and titanium oxide. Nevertheless, when all these benefits stand, the chief one remains skin hydration. We don't get that in foundations and BB creams, right?
If you still don't get why many have already switched from foundations to tinted moisturizers, knowing the fact that a thick formula of foundations is pore-clogging might help. They usually contain high concentrations of synthetic chemicals and skin-drying alcohol. Now, the switch sounds safe, right?
Benefits Of Tinted Moisturizers
As mentioned, the benefits of tinted moisturizers are many. Let me simplify them for you. A tinted moisturizer: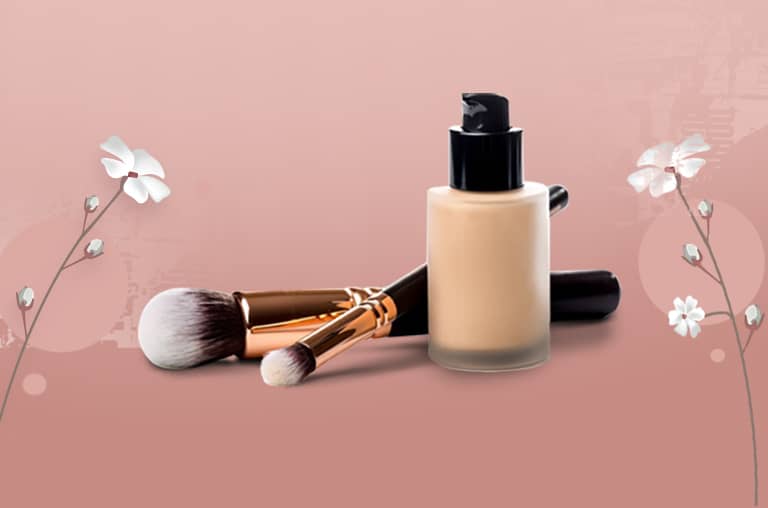 Hydrates your skin while keeping it polished

Is easy to work on the skin because of its formula

Comes with a sheer and lightweight texture

Adds a faint color to the skin

Usually provides UV protection because of its SPF factor

Is ideal for hot and humid days when you don't want thick or full coverage

Comes in a small tube making it portable
With the benefits listed above, you get a clear picture of how a tinted moisturizer works. Before you jump and buy just any tinted moisturizer, hold your horses. First, let's talk about what you should consider before buying one.
What You Should Consider Before Buying A Tinted Moisturizer?
Before learning how to apply tinted moisturizer, you should learn how to buy one. You cannot just buy randomly and be surprised when it fails on your skin spectacularly. That's right.
There is a possibility that not all tinted moisturizers will work on all skin types and may cause breakouts or skin damage. If you have dry skin, you are more prone to flakiness (even itchiness) (1). This means using a tinted moisturizer is ideal than those foundations with heavy formulas.
So, choose a tinted moisturizer with hydrating hyaluronic acid to seal in moisture. Other ingredients you can look for include ceramides, squalane (2), and plant extracts —jojoba oil and aloe vera.
For oily skin, people more often ignore moisturizing —a big mistake. You need to moisturize oily skin with a lightweight moisturizer to prevent the overproduction of oil.
Thankfully, there are tinted moisturizers with oil-free formulas you can use to prevent your face from getting greasy. Coming to acne-prone skin, the perfect pick is a fragrance-free and non-comedogenic formula.
You get plenty of tinted moisturizers with such formulas that also come with sun protection. Since sun rays can aggravate acne, your wise choice is a fragrance-free, non-comedogenic tinted moisturizer with at least SPF 30 protection.
For mature skin, a tinted moisturizer is always a great choice. Why? Because of its lightweight formula and texture. Unlike foundations and other heavier cosmetic formulas, tinted moisturizers won't sit on the lines of the skin.
Also, your ideal pick would be an anti-aging tinted moisturizer with at least SPF 30 or higher to protect your mature skin from UV rays.
Besides skin types, choosing the right shade is also important when it comes to tinted moisturizers. Pick a shade that goes well with your skin tone and complexion, just like how you would choose a foundation. Then again, the formula is sheer so a perfect shade is not necessary.
Now that's cleared up, let's guide you on how to apply tinted moisturizer in the right way.
How To Apply Tinted Moisturizer Correctly?
For a luxuriously smooth base, you start your makeup application with a tinted moisturizer as the first cosmetic product. It's easy and quick to apply. Here's how to apply tinted moisturizer the right way: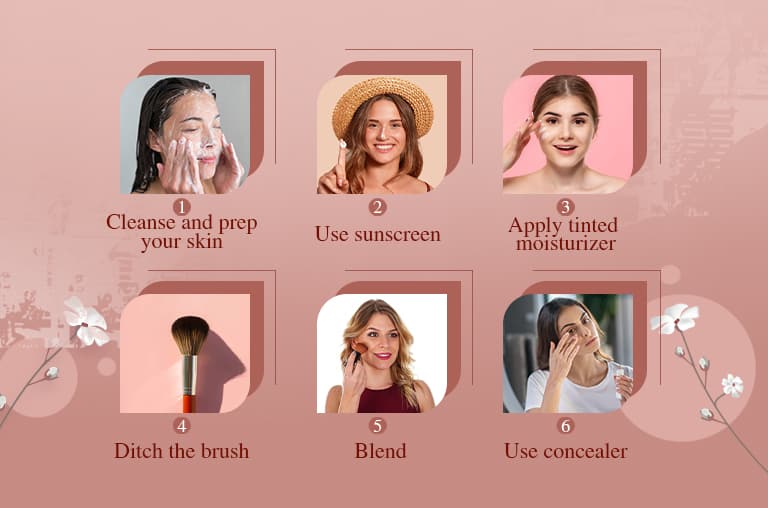 Cleanse And Prep Your Skin
Just because tinted moisturizer is a moisturizer does not mean you can skip moisturizing your skin entirely. Yes, you need to cleanse your skin with a cleanser and toner to get rid of dirt, sweat, excess oil, and debris (3). Once done, towel your face dry.
Now, apply a dime-sized drop of your regular moisturizer or some nourishing vitamin C or E to hydrate your skin. Wait for a few minutes and allow this to properly sink into your skin, retain moisture, and have a hydrating base.
Use sunscreen
If your tinted moisturizer does not have SPF, now is the time to apply sunscreen to your moisturized skin. This ensures protection from harmful UV rays.
Apply Tinted Moisturizer
The next step is applying tinted moisturizer to your face. Take a small amount (pea-size: approximately) of tinted moisturizer and apply it all over your face evenly.
Particularly, to the apples of your cheeks, the bridge of your nose, chin, forehead, and brow bone. You can always add more products if you require additional coverage in certain areas.
Ditch The Brush
Unlike foundation, you don't need any makeup tool to apply tinted moisturizer. If not a foundation brush, you can either use your fingertips or a beauty blender/sponge to apply and blend it. In fact, it is advisable to use the warmth of your fingertips to help penetrate your skin much better.
But always make sure that your hands are clean! Some people rub the cream between their fingers first before even applying it to their faces. Anyhow, knowing how to apply tinted moisturizer with hands will increase the glow factor, giving you a more radiant finish.
Blend
To blend, use an upward sweeping or a circular motion from the middle of your face outward, much like you would apply a regular moisturizer. First, blend upwards to your headline, moving down towards the bridge of the nose, then outwards to the cheeks followed by the chin.
Don't forget to apply lightly around the jawbones and all the way to the upper part of your neck. Keep in your mind to ensure the coverage is even to avoid visible makeup lines. By the end of the application, your natural skin tone should still shine through.
Use concealer
If you feel like you need additional coverage in some places, this is when you use concealer. Instead of applying more tinted moisturizer, take a dab of concealer —again, using your fingers, and blend it with your tinted moisturizer.
You can spot it anywhere —under your eyes or any blemishes that come through your natural look. Using a concealer after tinted moisturizer will help your skin look more even.
Now, you are done! You can finish your makeup application or leave this be if you want a natural, no-makeup look.
Tips To Apply Tinted Moisturizer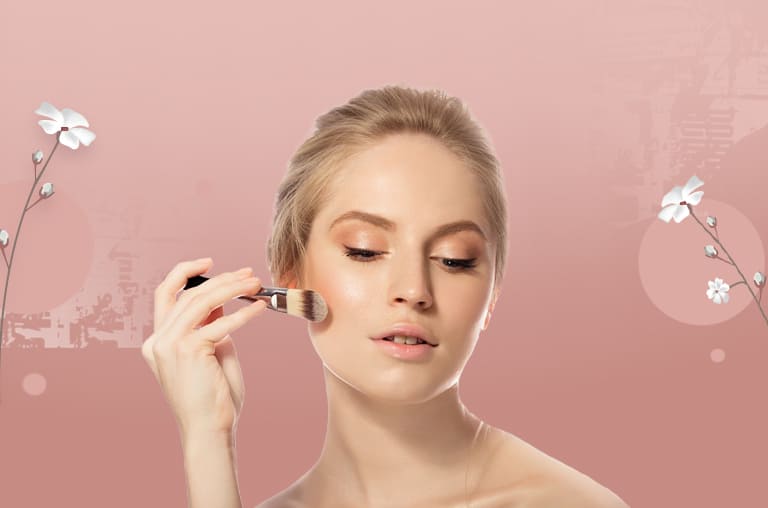 In this guide on how to apply tinted moisturizer, you have a few useful tips and techniques as well. For better use of tinted moisturizer, follow these tips to apply tinted moisturizer:
Focus more on your skin type and needs more than skin tone when picking a tinted moisturizer

Look for non-comedogenic ingredients

Don't skip your morning routine of cleansing and toning

Moisturizer your skin before applying tinted moisturizer

Apply extra SPF even if your tinted moisturizer comes with SPF protection

Use your fingertips while applying tinted moisturizer

Lose the brush you normally use when applying foundation

Apply concealer after applying tinted moisturizer

Skip the setting powder you may be tempted to use over tinted moisturizer

Spray your favorite facial mist before and after applying tinted moisturizer

If you want, you can use a smaller or finer brush to get into tight spaces
FAQ
Listed below are the top 5 frequently asked questions regarding applying tinted moisturizer. Knowing their answers may help you learn how best to apply tinted moisturizer.
[sc_fs_multi_faq headline-0="h2″ question-0="Are The Foundation And Tinted Moisturizer The Same? Which Is The better choice?" answer-0="Though similar, they are not identical. Tinted moisturizer uses a lot less pigment, which makes foundation a better choice if you need more color and coverage." image-0="" headline-1="h2″ question-1="Do You Need To Use A Primer Before Applying Tinted Moisturizer?" answer-1="If you have oily skin, using a mattifying primer before applying tinted moisturizer may help result in a radiant finish. " image-1="" headline-2="h2″ question-2="Can I Apply Tinted Moisturizer With A Brush?" answer-2="Yes, you can and it will give you more control. However, ditching the brush is highly recommended for a more glowing finish. " image-2="" headline-3="h2″ question-3="How To Apply Tinted Moisturizer With A Sponge Or Beauty Blender?" answer-3="To ensure even application, you can use a wet sponge or beauty blender to apply and blend tinted moisturizer. Or if you are worried about where your hands have been. In any case, we recommend dabbing rather than pulling the sponge across your face." image-3="" headline-4="h2″ question-4="How To Make Tinted Moisturizer With Liquid Foundation?" answer-4="Mix equal amounts of liquid foundation (or bronzer) and your regular moisturizer in a small bowl. Combine them well and ensure they are not streaky or clumpy. There you have it!" image-4="" count="5″ html="true" css_class=""]
Final Verdict
If an all-natural, no-makeup look is your go-to look, you need a tinted moisturizer. Especially if you have dry skin. You need to focus on your skin type and needs. This is also why tinted moisturizer may be a great choice because it is an all-in-one package.
There are many ways to apply a tinted moisturizer as mentioned in this guide on how to apply tinted moisturizer. Just play around and decide on what works best for your skin. After all, all of us want our skin to feel loved, no doubt about that. So, make your switch now!