Did you know that you can cut down trips to the salon and do keratin treatment at home instead? Yes, things are getting increasingly convenient in basically every aspect! Normally, you would have to get keratin treatment every four weeks to keep your strands smooth and shining.
Luckily, now you can simply forget about spending a lot on your hair care treatment (usually done by professionals). Also, given the grave situation at hand, it's neither well-advised nor wise to go to a hair salon for treatment that you could easily do at home. Because now you can do at-home keratin treatment right from your bathroom!
Keratin Treatment At Home: Time To Save Your Money!
Keratin is a kind of insoluble fibrous protein found naturally in nails and hair strands, among other things. As it builds the outer layer of hair and skin, keratin gives structure to the hair.
For those who are unfamiliar with keratin treatments, here is what it is. Keratin treatment is the process of semi-permanent chemical treatment of hair that lasts longer than you expect. In Keratin treatment, soothing properties together with hydrating and strengthening proteins are used to smooth flyaways and add shine to hair.
It also helps repair hair damage, replaces the lost protein due to chemical treatments and heat styling, adds moisture to the strands, eliminates frizz, and creates frizz-free and conditioned hair.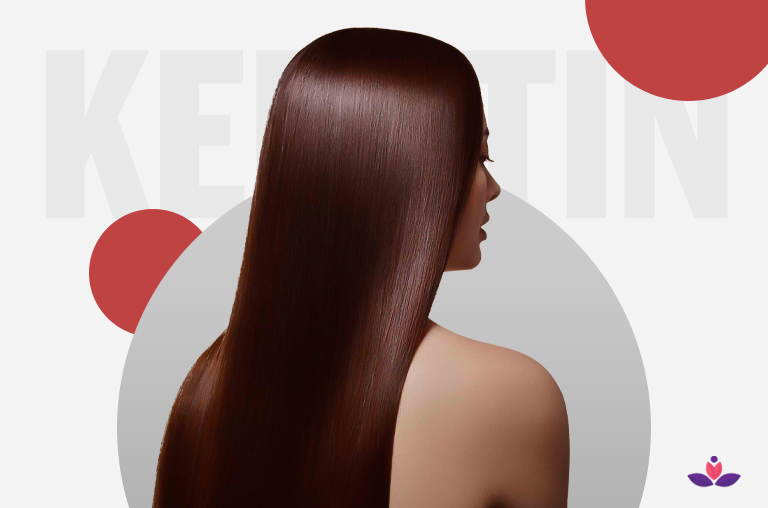 As a result, this topical treatment that forms a protective layer around each hair strand cuts down your styling time. This also makes the treatment ideal for hair that is reactive to humidity.
Keratin Treatment At Home vs At The Salon
Now that you know the good side of keratin treatment, there is also a downside to doing it from the salon. Depending on the length and thickness of your hair, you might have to sit anywhere from two to six hours at the salon. Not to mention, you have to spend roughly around $300 (or more) for each appointment. Not everyone can afford that. So, keratin treatment at-home kits came to the market to solve these problems.
At-home keratin treatment is like professional keratin treatment (to an extent) with the exclusion of harsh chemicals such as formaldehyde. This is the best factor of an at-home kit. They are inexpensive (many are, compared to the number of trips to the salon), easy to use, and come in different variations. Say, easy-to-use hair mask, rich keratin oil, and lightweight leave-ins.
Before you get your hopes unnecessarily up, let's make one thing clear: keratin treatment at home is nowhere near powerful and effective as salon-grade ones done by pros. Obviously, they do not open salons with experienced hairstylists for nothing.
They won't last long like the ones done at the salon as they coat the hair instead of altering the structure of the hair. But you need only one push to choose an at-home keratin treatment kit: it gets the job done while saving a considerable amount of money!
Do you want to know more? Keep scrolling!
Keratin Hair Treatments: What Options Do You Have?
There are several keratin treatments available. But the ones you do from the salon eventually damage your hair in the long run. Because those keratins are mixed with other harmful chemicals and artificial substitutes. So other options sound more appealing. That also doesn't mean you can just use any keratin hair treatment available.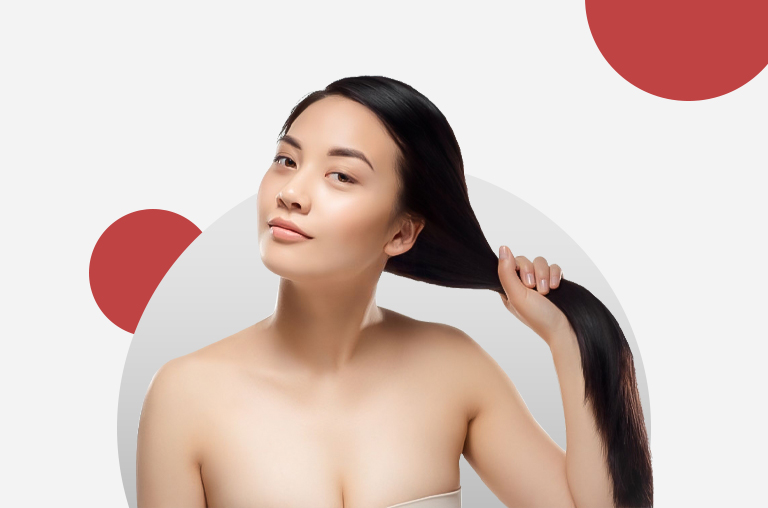 You can either use a keratin treatment at-home kit with treatment products or you can whip ingredients to do a natural keratin treatment at home (listed below). Both of these do not give your desired results since a trained stylist can do better. They can determine the appropriate formula for your hair and can also adjust the formula to prevent the change of shade tonality. However, these are less damaging which makes up everything else.
A warning when choosing an at-home keratin treatment: the one ingredient that you have to stay away from is formaldehyde. Formaldehyde is a harmful gas and is considered to be a carcinogen(1). Hence, you should look for formulas that are free of formaldehyde. It can actually cause health problems(2).
Also, reading the reviews before choosing comes without saying. Another tip for choosing at-home keratin treatment is: for thicker hair strands, look for keratin treatment formulas that add shine as well as moisture. But for damaged hair, look for formulas with soothing and softening ingredients.
Step By Step Process Of How To Do Keratin Treatment At Home
After buying a formaldehyde-free keratin treatment product, you can do keratin treatment at home by yourself. But you have to be careful while choosing the right brand and right product for your hair.
Keratin treatment steps are pretty easy to follow. But you cannot rush the process. It takes time to work properly. So remember to be patient while working slowly!
Step 1. Shampoo
The first step is always cleaning your hair from dirt, oil, and build-ups. This step ensures your hair cuticles open up and help hair strands to absorb the treatment better and, most importantly, evenly.
So, start with a clarifying shampoo (anti-residue shampoo) for complimentary benefits. Massage it into your hair with your fingertips (instead of nails) and work up a lather.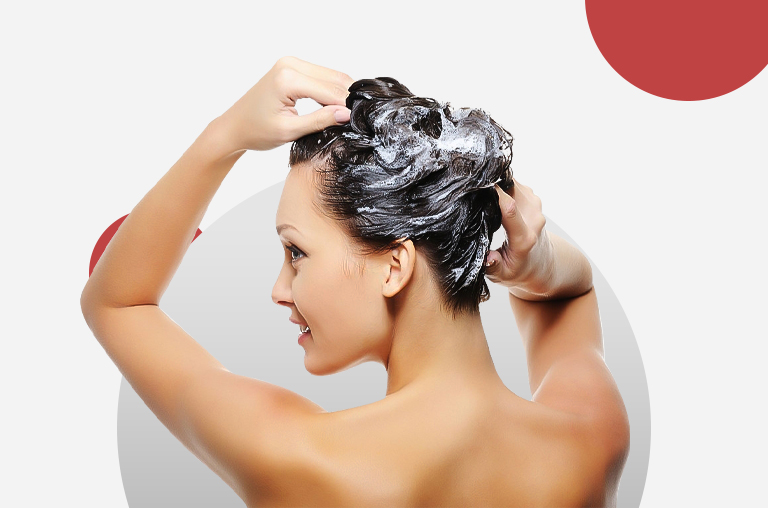 Let it sit for three to five minutes, then wash your hair thoroughly. If your hair is saturated with styling products and chemicals, if your hair is resistant to hair treatments, or if you have never done a keratin treatment before, shampoo twice or even thrice for better results. The important warning is: do not use a conditioner!
Keratin Treatment At Home: Step 2. Dry your hair
After you are done with rinsing your shampoo, the next step is drying your hair you can either do towel dry or blow-dry until it's completely dry. A Brazilian treatment, however, requires slightly damp hair.
As you blow-dry on a medium heat setting, run your fingers through strands. So, dry your hair until completely dry unless the product states otherwise.
Step 3. Section
The next step is sectioning or parting your hair into 4 to 8 sections using a comb.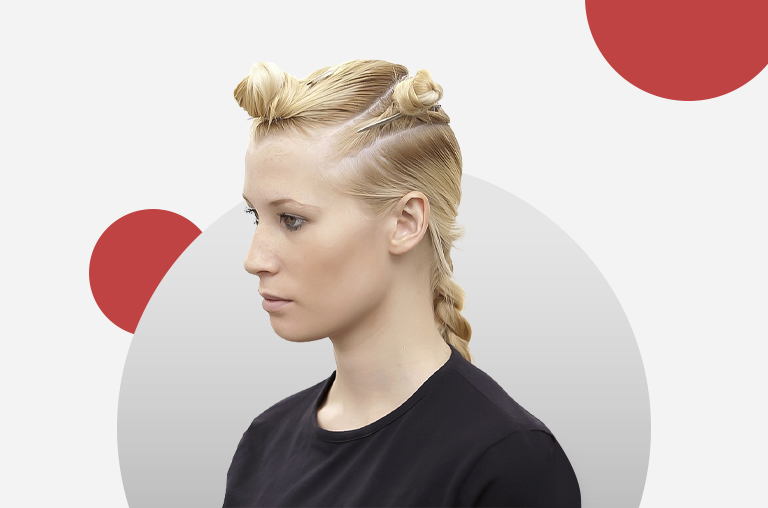 Clip each section tightly to ensure it doesn't get in the middle of the application process.
Step 4. Apply
After sectioning comes the good part of keratin treatment at home! Wear your gloves and get ready to start applying! It is extremely important to follow the instructions on whatever product that you are using.
Read and follow all directions and safety precautions. Once you are ready, start applying and coating your hair strand with the treatment product using a hair coloring brush or your gloved hands.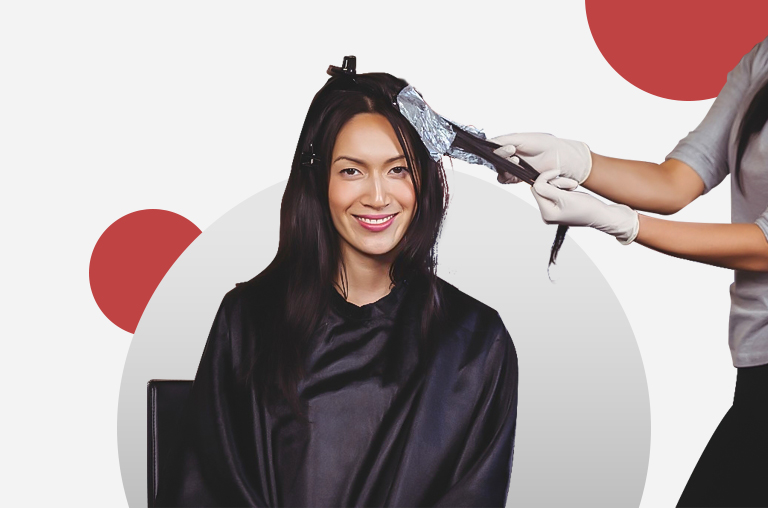 Take a section of your hair, start applying from the tips going up, and stop at one inch from the scalp. Or start from your roots to ends. Always start with a small amount and then increase until the hair is fully coated but not overly saturated as well.
You can also use a fine-tooth comb to work the product well into each section to ensure an even application. If the product gets stuck on the comb, squeeze out the excess until clean.
You have to apply abundantly until your strands are richly covered with keratin but not dripping. Repeat the process with each section and after finishing with each section, clip up tightly.
Keratin Treatment At Home: Step 5. Wait
After applying, cover your hair with a shower cap and let it sit on your hair for 20 minutes (fine hair) or 40-50 minutes (thick or coarse hair). This waiting time usually varies depending on the hair type as well as the manufacturer.
To prevent your hair from curling, you can comb your hair every five minutes and break the sulfur bonds.
Step 6. Rinse
This is an optional step. Because some products require you to wash your hair after the processing time before drying while many don't.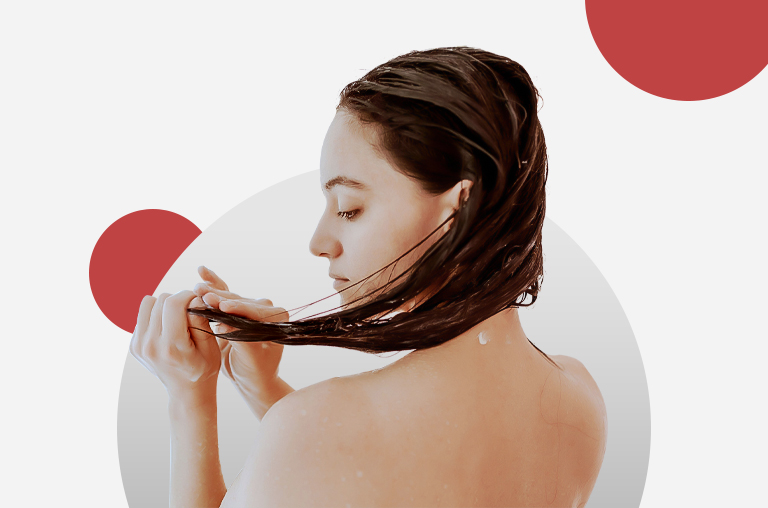 Depending on your product, if it does ask you to rinse, wash your hair thoroughly before the next step. Use warm water and rinse until the water runs clear.
Step 7. Blow-Dry
If your product doesn't ask you to rinse, take off all the clips and blow-dry your hair with the product still on it.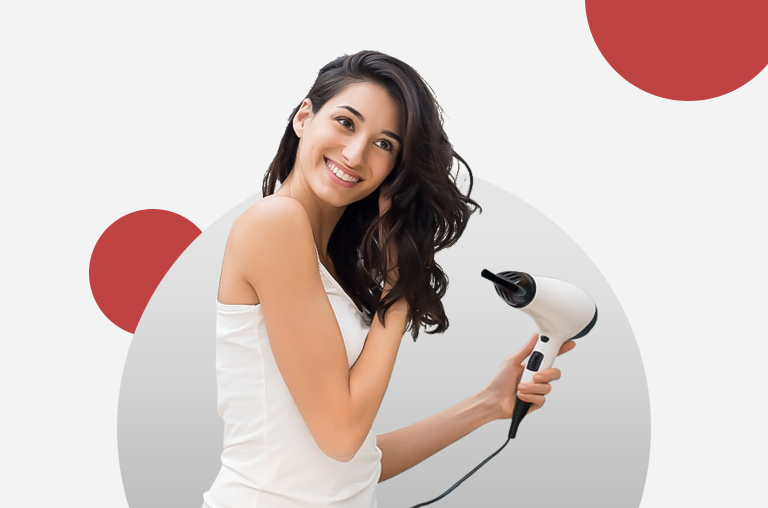 Use the "cool" or "hot" setting (depends on the product) to blow-dry each section without brushing. This may take a while as your hair is richly coated with the product. But the next step requires dried hair.
Keratin Treatment At Home: Step 8. Iron
Once completely dry, separate your hair into small sections again. It's time to lock the keratin in! This is the most important step in the entire process.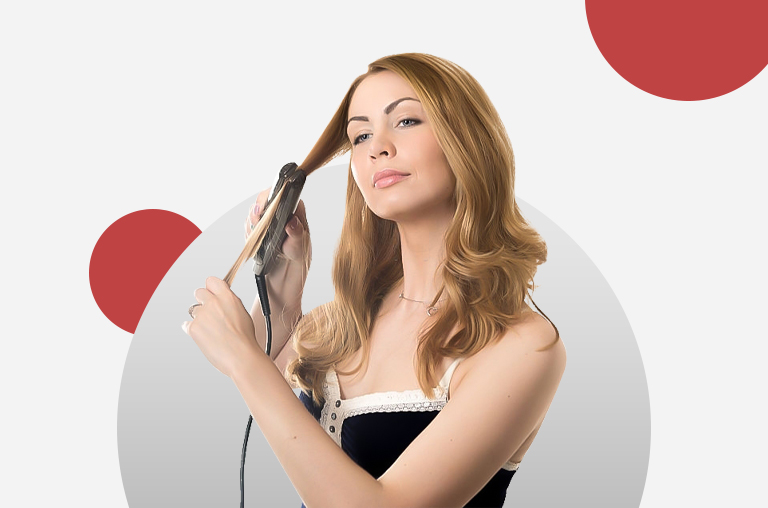 Using a high-quality flat iron that is heated between 350-430 degrees, take each section and start ironing thoroughly until no visible product vapor remains on the strands.
It usually takes about 8-10 times. Continue ironing each section until your whole head of hair is sleek and smooth. Don't use high temperatures on fine, damaged, or chemically processed hair.
Step 9. Wash
After you are done ironing, some products ask you to rinse your hair with warm water while it is still hard. Massage your scalp to ensure your hair is clean. It is also important to mention that many products ask you to wait for 48 hours after ironing to wash your hair to give keratin more time.
Some even wait for a week before washing! Meanwhile, you can use dry shampoo if the lack of washing bothers you. After the required time, you can wash your hair with shampoo.
Aftercare
Don't use hair ties (especially tight ones) for at least 48 hours
Avoid using hair clips for at least 48 hours
Don't tuck hair behind your ears
Use a fabric bandana
Use only sulfate-free shampoo after washing
How To Do Keratin Treatment At Home Naturally?
If you want to go completely natural, there are several ingredients(3) in your pantry that you can put to use. But since these are combined for a DIY keratin treatment, you have to try them several times to work. These listed below are a few of the natural keratin treatment ingredients you can whip up:
Avocado: 1 ripe
Mayonnaise: 1 tablespoon

Mix, apply, and leave it on for one hour. Rinse with cold water and mild shampoo followed by a hair serum.

Egg Yolk: 1
Honey: 1 tablespoon
Almond oil: 1 tablespoon

Mix, apply, and leave it for 15-20 minutes. Rinse with cool water followed by a mild shampoo.

Banana: 1 ripe
Avocado: 1 ripe
Rose oil: 1 teaspoon
Wheat germ oil: 1 tablespoon

Mix without any lumps and make a paste. Apply and leave it on for 30-45 minutes. Rinse with a mild shampoo.

Avocado: 1 ripe, medium-sized
Coconut milk: 2 tablespoon

Mix until no lumps, apply, and cover your hair with a shower cap for 30 minutes. Rinse with cold water, then blow dry while brushing.

Flaxseeds
Water
Fenugreek powder (optional)

Mix and keep it overnight. Then, grind it and make a paste. Apply and leave it on for 30-40 minutes. Rinse with a mild shampoo.
Final Words
To avoid booking keratin treatments back to back that are fairly expensive, always choose the easy option. Which is doing keratin treatment at home or using natural keratin treatment at home. In this article, I have mentioned the step-by-step process of applying keratin treatment at home and listed a few ingredients to do keratin treatment naturally at home. You can choose either of the easy options!