So Kim has a tattoo?… On a hidden place!?… Wasn't she reluctant to tattoos? Well, yeah the beauty diva and business mogul Kim recently revealed her tattoo inked on a hidden place. This came as a surprise to a lot of fans because Kim had earlier made it clear that she was not a fan of getting inked. Then what changed her mind?… Let's check about Kim Kardashian's tattoo…
On the 9th episode of "The Kardashians" on Hulu, Kim revealed her tattoo while in conversation with her hairstylist, Chris Appleton. Despite being anti-tattoos and referring to tattoos as "putting a bumper sticker on a Bentley" earlier, Kim unleashed an infinity sign tattoo on her lower lip (on the inside).
Kim Kardashian's Tattoo on Lower Lip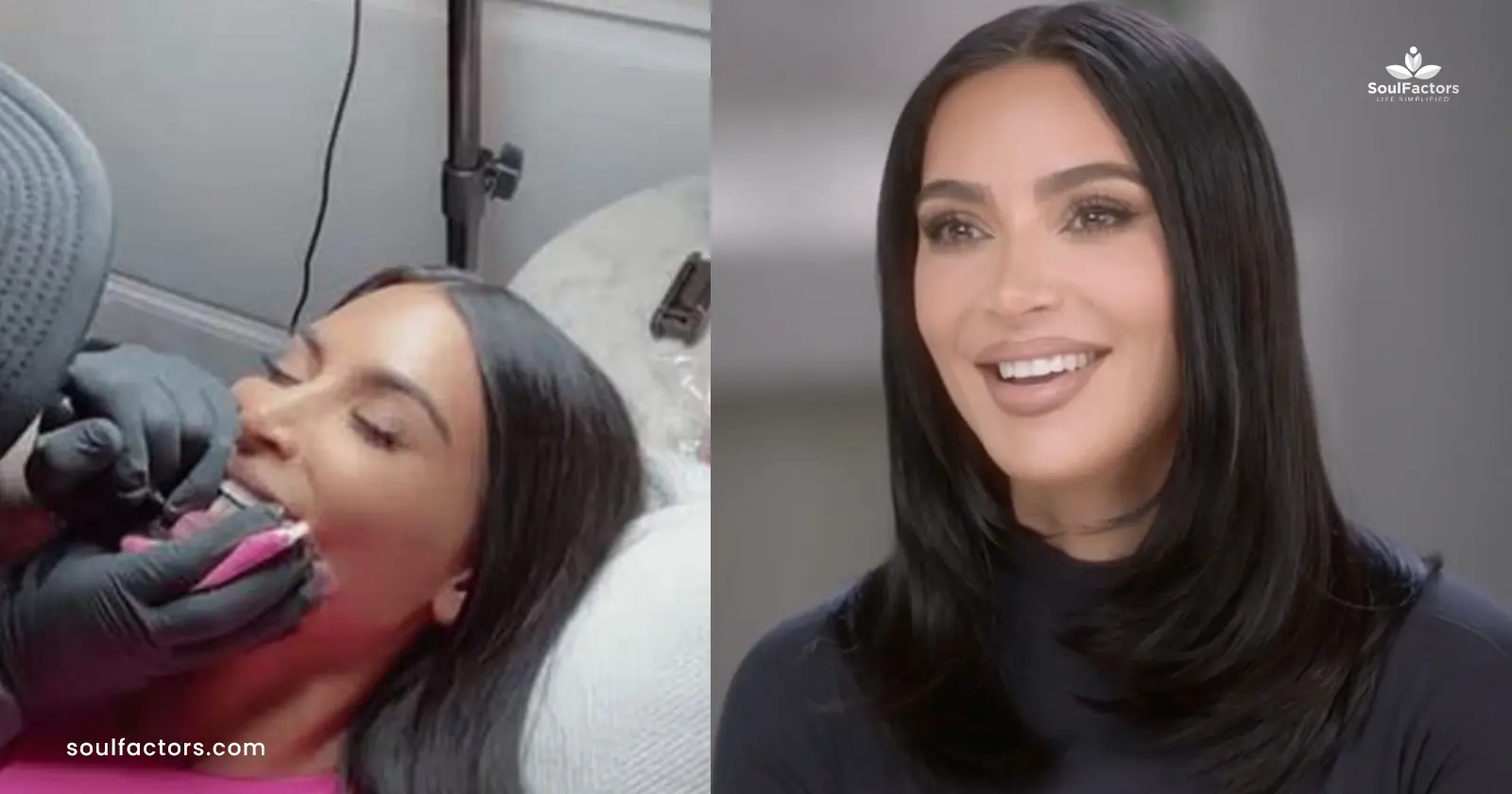 Chris gasped in astonishment as Kim revealed about her tattoo and so were the fans when the recent episode of The Kardashians aired. The 43-year-old American socialite said, "You guys, something you don't know about me… it's an infinity sign." as she showed her tattoo under her lower lip(1).
When her Hairstylist asked her about when she got that tattoo, Kim explained that she got a tattoo on the night of SNL when she hosted the show. She and her friends got matching tattoos at 4:30 in the night. You can also check out some small tattoos for women here.
"When did you get that?" asked Chris…"The night of SNL when I hosted SNL, me and all my friends got matching tattoos and everyone got them on their hands and I was like, there's not a shot. I will get a tattoo", replied the SKIMS founder.
Not only this, but viewers also got to see the video of Kim getting the tattoo with her sister Khloe Kardashian, and a few other friends standing beside her.
She humorously said she had finally put a bumper sticker on a Bentley.
"No one knows, no one sees it, I forget," said Kim.
She also expressed how she gets stunned by her own tattoo once in a while when she sees it. "Every once in a while, I am flossing my teeth and I'll see like, and I go *gasp* what!?
When asked about her change of heart regarding the tattoos, she justified, "That's how you celebrate SNL with a little tattoo at 4:30 in the morning".