At some point, we have all wished to achieve Kylie's no-makeup-makeup glam. And the beauty diva came to our rescue with a quick Instagram reel, elegantly showing off her everyday make-up routine. And you'll be surprised to see how quick and easy her routine is.
We just love how Kylie is random with her social media posts. At one point, we can see her looking like an absolute goddess, and her next post would be sitting in a car and posing.
Kylie Jenner's Everyday Make-up Routine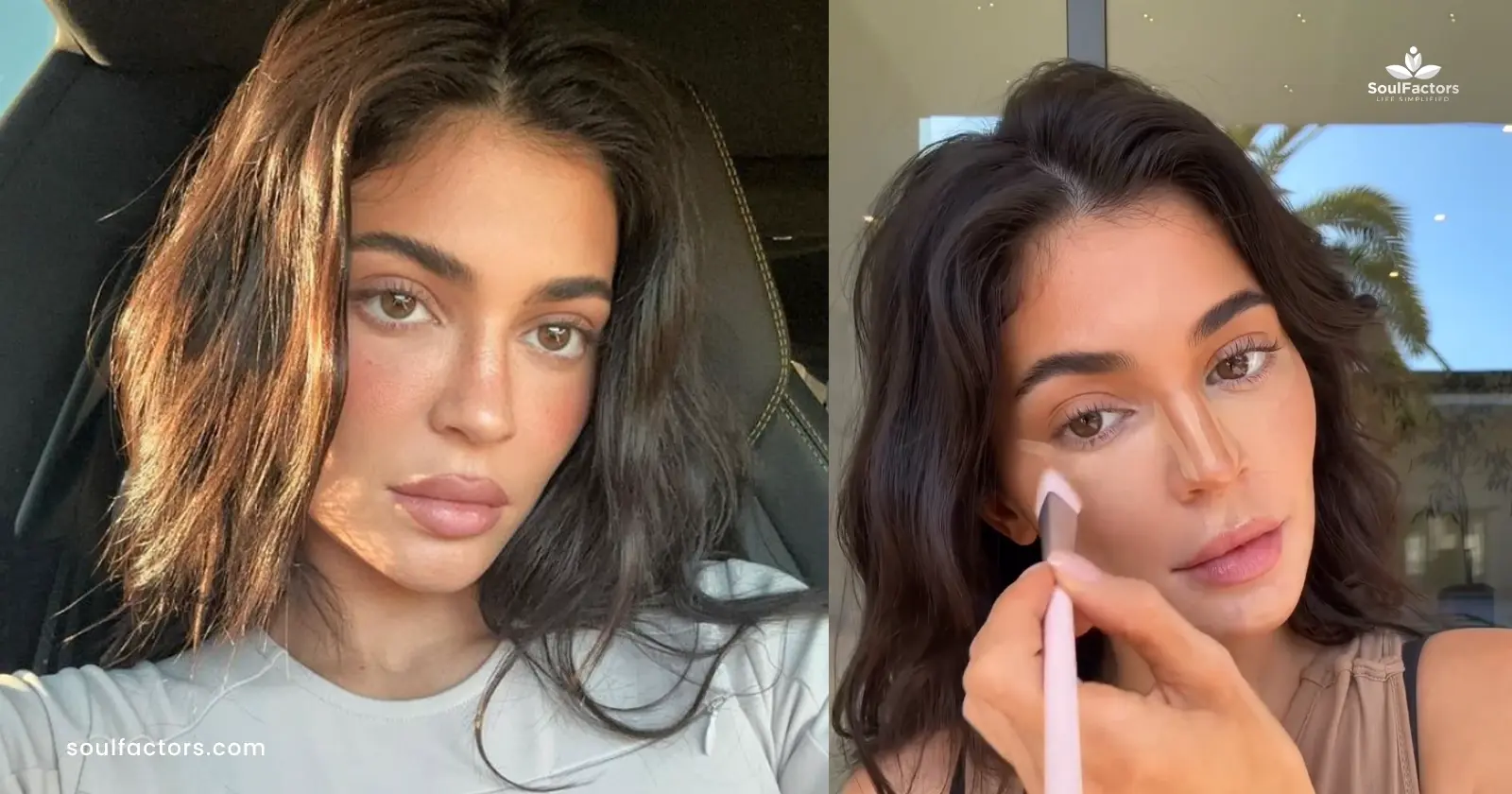 On Saturday, Kylie took to Instagram with her quick everyday make-up routine. It's simple, it's elegant, and it's everything we need for our day-to-day outings.
Kylie's tutorial starts with her contouring her fresh face(1). She applies bronzer on her nose, cheekbones, forehead, and eyelids. Then she puts concealer under her eyes, cheekbones, and on the bridge of her nose, followed by Kylie's "glow balm" on her cheeks. She blends the makeup with brushes and then picks "tinted butter balm" to give her lips a rosy pink tint.
Kylie ditches putting eyelashes and defining her eyebrows with an eyebrow pencil at the end of the video. She ends the video by posing in front of the camera flaunting her sun-kissed glow.
Kylie's fans took to her Instagram post and expressed their love for this make-up routine. "The natural makeup looked amazing on u! U look like a goddess 😍," said one fan. "Love this look it's giving minimal natural vibes 🥰".