Fans are in disbelief as news of the death of Lil Tay appeared on her official Instagram page. Young social media star and rapper Lil Tay, aged 15, has died 'suddenly' and unexpectedly, as per the post. What is baffling is that her father and her manager have refused to confirm the news.
"It is with a heavy heart that we share the devastating news of our beloved Claire's sudden and tragic passing," the Instagram message said." reads the post.
Rapper Lil Tay: Dead or Alive?
Speculations are rife on the internet since the news emerged of the untimely passing of 15-year-old Claire Hope, who is known on the internet to her fans as Lil Tay.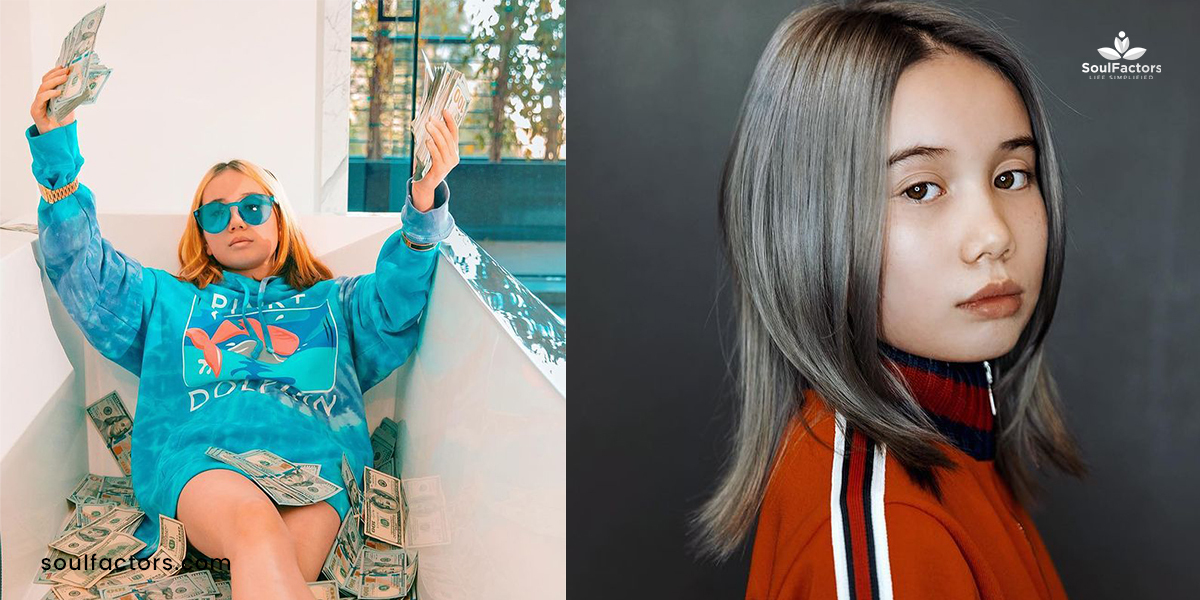 The instagram post reveals that the loved ones of Tay are still in shock over her sudden passing, stating-
""It is with a heavy heart that we share the devastating news of our beloved Claire's sudden and tragic passing. We have no words to express the unbearable loss and indescribable pain. This outcome was entirely unexpected and has left us all in shock."
Stranger still, the statement further added that her brother, Jason Tian, had passed away shortly before.
"Her brother's passing adds an even more unimaginable depth to our grief," the post said.
Notably, Lil Tay's Instagram account had been managed by her brother, Jason Tian.
The post also requests the public to respect the family's privacy in their hard times and further claims that the deaths of both Tay and her brother are being investigated.
"During this time of immense sorrow, we kindly ask for privacy as we grieve this overwhelming loss, as the circumstances surrounding Claire and her brother's passing are still under investigation."
The statement closes-
"Claire will forever remain in our hearts, her absence leaving an irreplaceable void that will be felt by all who knew and loved her."
In a controversial reaction to the news, Lil Tay's father refused to confirm her death or comment on the announcement when contacted by Business Insider(1). In the past, the account had made allegations against her father, Christopher Hope, who is estranged from her mother.
Her manager Harry Tsang has also similarly refused to confirm the death. He has however given the following full statement-
"I am writing to keep you informed about the evolving situation related to the reported passing of Liltay. I, Harry Tsang, her last-known manager, feel it is important to provide you with the most accurate and timely information possible,"
At approximately 9:00 AM Pacific Standard Time, Liltay's family released an official statement announcing her passing, as well as the passing of her brother. Subsequent to this announcement, I have been in communication with individuals who have an intimate understanding of the family's situation."
"Given the complexities of the current circumstances, I am at a point where I cannot definitively confirm or dismiss the legitimacy of the statement issued by the family," Tsang further said in his statement.
"This situation calls for cautious consideration and respect for the sensitivities involved. Thank you for your understanding and discretion as we navigate through this situation." – Lil Tay's manager Harry Tsang signed off.
Who Is/Was Tay?
Tay found online fame in 2018 after she posted controversial videos on social media. The many videos showed her driving expensive cars, wearing designer clothes, fanning stacks of cash, and one pretending to use drugs.
However, Tay's online presence cut off midway through 2018, for unknown reasons. After this, the post announcing her death was the first to appear on her Instagram page in five years.
Tragically, Tay's last Instagram was one mourning the death of another young rapper, XXXTentacion, who was killed in an armed robbery in June 2018.
"X you truly changed me ❤️," she wrote, sharing a screenshot of the two FaceTiming. "You were there for me when everyone wanted me to fail, you were there to give me advice, you were there. As a father figure, when I don't have one, you were here, FaceTiming me and calling me for hours when I'm down, 3 hours ago you announced the Charity event we were going to throw, we had everything setup, I can't believe this, the evil in the world, This isn't good Bye I Love you Bro ❤️💔😔😢❤️."
The online world is still in wait to know the truth regarding the teenage celebrity's death. However, notably a self-proclaimed eyewitness has said that the pair had died in a car accident.