Nanoplastia Hair Treatment Is The New Trend! Make Sure To Get Your Facts Right!
Nanoplastia hair treatment, the next-gen sister of keratin treatment is an organic alternative, how real is that statement?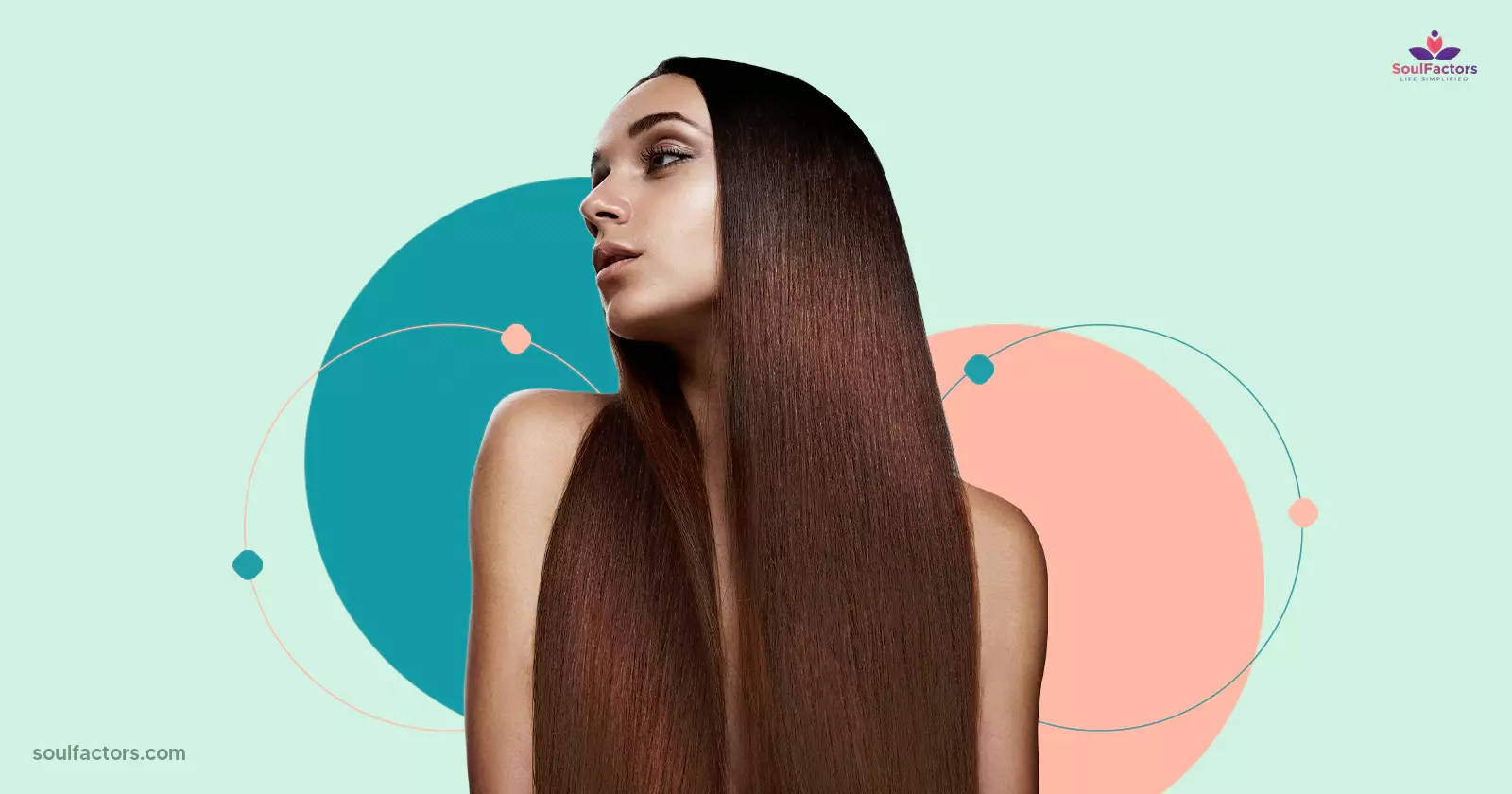 Nanoplastia Hair Treatment also known as nano straightening has been making some noise in the industry of hair care and styling lately.
If you have done any kind of semi-permanent hair styling, you would know that it comes with a price, and even worsen for those who get the thinner end of the stick as you know your hair is damaged beyond repair.
Rebonding, Straightening, Smoothening, Keratin, and Blow drying are all trending semi-permanent hair styling treatments that people are in love with even if on the verge of ruining hair forever.
The high price you pay for 3 or 6 months on your gorgeous hair, and the price you pay for repairing the damage you caused doesn't look like it's all worth it.
Nanoplastia Hair Treatment has been buzzing in the market more frequently these days because of its promise of good hair with no damage. Is it plausible?
Anything that goes into changing the natural texture of the hair requires chemicals and heat, so what's different about Nanoplastia Hair Treatment, is it really not as harmful as the name sounds like, let's find out!
What Is Nanoplastia Hair Treatment?
Nanoplastia Hair Treatment can be described as a cellular-level hair treatment that penetrates deep while restoring and strengthening the hair. The nourishment and hydration achieved as the results are pretty long-lasting as they are built from within.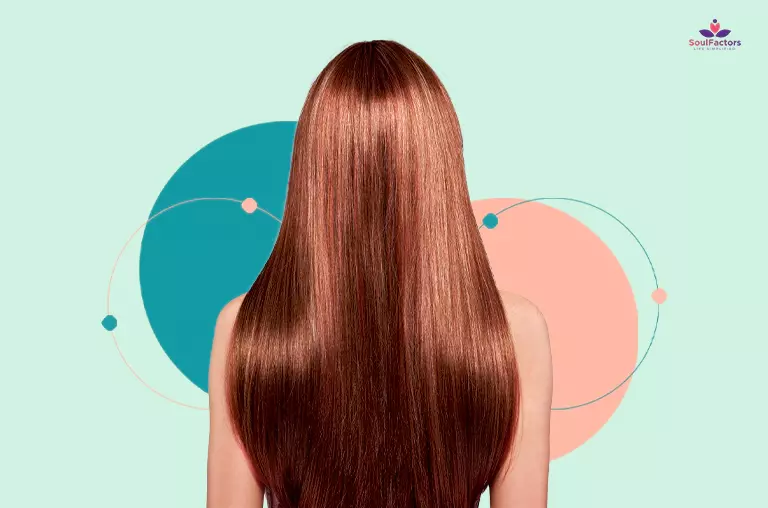 The process of Nanoplastia can be called pretty organic as its composition mainly makes up of amino acids and collagen which naturally occurring products that protect and nourish the hair. For instance, the role of collagen, an antioxidant, in our body is to enhance the strength and texture of the hair. Amino acids, on the other hand, aids in the production of keratin a naturally occurring hair protein that works in enhancing the overall health of the hair.
Is Nanoplastia Hair Treatment The Next Organic Alternative?
Nanoplastia hair treatment does not contain formaldehyde. Formaldehyde is a common yet harmful preservative used in most hair care and skin care products.
As per the American Society of Cancer, Formaldehyde can lead to cancer. The chemical is also said to cause tumors and other health issues like allergies and irritation. When inhaled the chemical formaldehyde can cause serious lung issues, this is because in most hair treatments the chemical is used along with heat and hence there is a higher chance of inhalation.
So Nanoplastia Hair Treatment with no use of this harmful chemical medicine is a great alternative and is a less risky way to get manageable and shining hair. (1)
Is Nanoplastia Hair Treatment Safe?
Nanoplastia hair treatment is safe as it is free from harsh chemicals like Carbocystein and Formaldehyde and instead uses organic and healthy ingredients like vitamins, amino acids, and vegetable oil.
The fact that Nanaoplastia is safe during and after pregnancy shows that the process is extremely safe.
Steps Involved In Nanoplastia Hair Treatment:
It takes 4-5 hours to complete the entire Nanoplastia procedure. Nanoplastia hair treatment is considered a hair restoration method rather than a styling method, it works on all hair types and any length. After the process, the results are instant as it closes the damaged hair scales and provided hair with amazing texture and shine.
Step 1: Hair wash to clear up buildups.
Step 2: Application of hair protector.
Step 3: Dividing hair into mini sections for cream application.
Step 4: Leave the hair intact for 1-2 hours.
Step 5: Use heat to infuse the cream better.
Step 6: Rinsing and dry the hair well.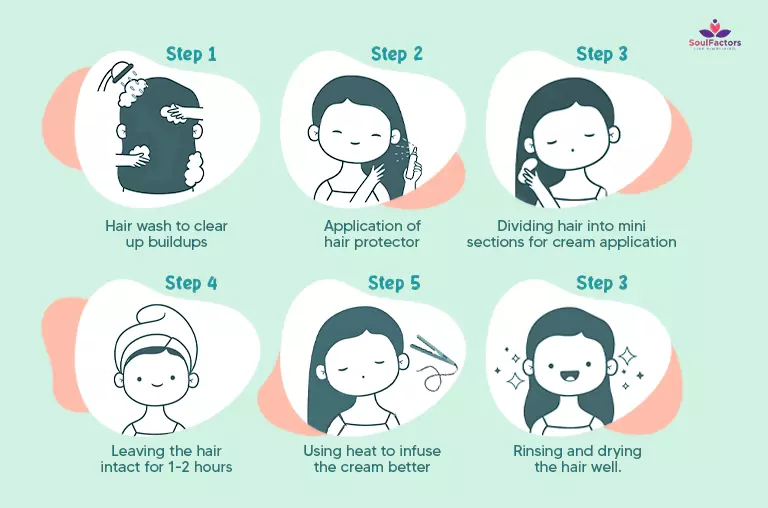 To understand the process of Nanoplastia Hair Treatment better we need to get into some scientific facts:
Our hair is made up of majorly three layers (1) (medulla, cortex, and cuticle) Nanoplastia treatment goes deep into the cortical layer and repairs the hair from within.
The cortex layer is the most crucial layer as it's the part that makes up 90% of the weight and density of hair. The cortex also determines the physical strength of the hair. The cortex is made of proteins called keratin that is in a DNA-like structure, this is called the alpha helix(2). Alpha Helix is made of key proteins like serine, cysteine, amino acid, and glutamic acid.
Why Nanoplastia Hair Treatment?
✔️ Organic and safe ingredients
✔️ Gives instant results of shine and smoothness to hair
✔️ Works on all hair textures
✔️ Zero frizz after treatment
✔️ The treatment lasts almost 10 months if managed with care
✔️Aftercare is easy
✔️Reduces hairfall
Side Effects Of Nanoplastia Hair Treatment?
❌ Use of excessive heat during the process
❌ Expensive compared to others
❌ Very oily scalp after treatment
❌ Expensive Post hair care routine
❌ Not effective for short hair
❌ Slightly affects the natural hair color
How much does Nanoplastia Hair Treatment Cost?
The pricing might vary from country to country and from saloon to saloon.
Here is an average pricing country-wise:
USA- The service cost might vary from $300 to $800
UK- 350€ to 1000€
India- The price would be somewhere between INR 5000 to INR 10,000
Canada -$99 approx
Can We Do Nanoplastia Hair Treatment At Home?
You can if you're trained but if you are trying to pull it off through a quick DIY, then we don't recommend doing the procedure at home. For best results visit a reputed saloon with trained professionals.
Nanoplastia Treatment Vs Keratin Treatment?
If chemicals bother you then Nanoplastia Hair Treatment is what you need, below is a comparison between Nanoplastia and keratin treatment.
| | |
| --- | --- |
| NANOPLASTIA | KERATIN |
| Is Suitable for all hair types. Completely straightens the hair. The effect lasts for over 10 months. Since it protects and hydrates the hair it's also a good hair treatment. Suitable for pregnant women. | It does not straighten all hair types equally, the effect lasts only for about 4 to 5 months, and excessive use of chemicals in the process might damage the hair and cause health issues in the long run. Not suitable for pregnant women |
| Organic and safest hair treatment | Non-organic and highly toxic chemical composition |
| Instant results | Results might be visible in 3 to 4 days. |
| Takes about 4-6 hr to get the treatment done | It takes around 6-8 hrs and the results are not as visible as nanoplastia. |
| Hair coloring can be done within a week | Need to give hair a minimum of 14 days to recover |
| No special post-care routine apart from using a good hydrating conditioner | Extra care post routine and trying out different hairstyles might create frizzy patterns in the hair. |
List of Best Nanoplastia Hair Treatment Products:
Bio Straight Straightening Treatment
Floractive Profissional w2
Floractive W One Premium
Omega Zero Nanoplastia Black
If you love straight smooth silky and healthy hair without damage then Nanoplastia hair treatment is the best and safe option in the market today. But do consider the side effects and your needs while considering your preferred hair treatment.
So what are you waiting for? Book an appointment with the nearest saloon as soon as possible to try it out and let us know your thoughts!