Olaplex For Curly Hair: After All, Love Is In The Hair!
The fetish for curly hair is still on and Olaplex can help you big time! Scroll down for a full-on guide to Olaplex for curly hair!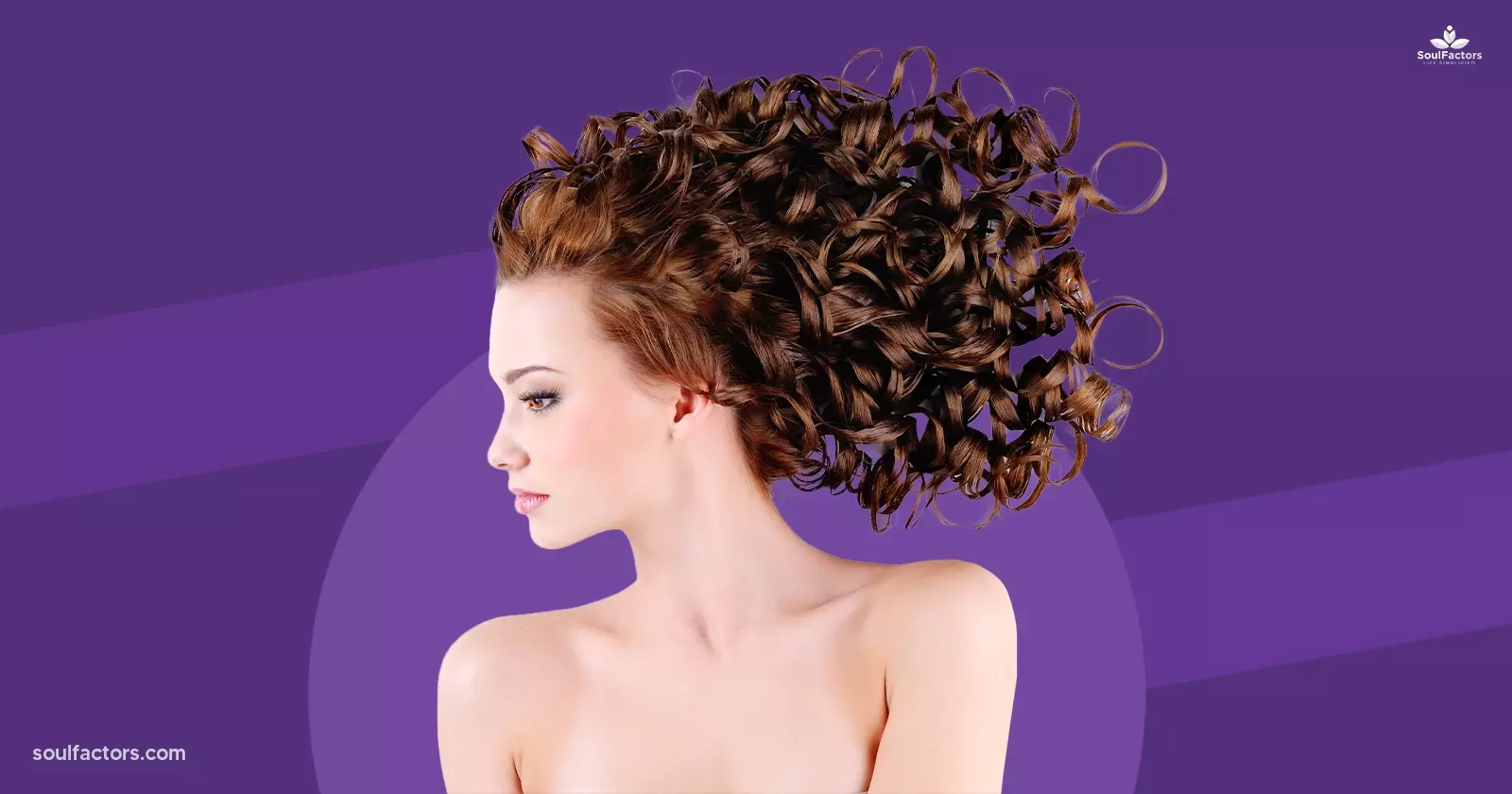 How hard is it to take a selfie on a bad hair day avoiding the stubborn strands? We know, right? Hair problems are real problems. The quality of the hair on your head underlines your attractiveness factor. Teasing your hair is a flirting cue that you cannot pull off with stubborn hair. And what's more off-putting than having a head of lackluster curly hair pulled into a bun because you cannot leave it open for the beach wedding of your friend or your own date night?
Recently I came across the pre-wedding photoshoot of my cousin. I grew green with envy. She donned a white ensemble with her curly hair left open. It was like each of her curls had a life of its own. I pulled her aside and asked her which hairstylist had got her this eye-catching mane. She confided in me- it was Olaplex. I seriously should have guessed! This company, with its range of products, is taking over the hair care scenario like a tsunami wave. Many are already enslaved to it!
Olaplex For Curly Hair: Does It Restore Damage?
Olaplex basically works on hair bonds. The hair strands, as you know, are made of keratin. Keratin has amino acid bonds which when further micro analyzed have sulfur. The hair has three types of bonds- disulfide bonds, hydrogen bonds, and salt bonds. The hair, when damaged, dissipates sulfur bonds, which show up as damage. The hydrogen and salt bonds are temporary bonds and they easily break with shampooing or tugging of the hair. Those bonds are made easy as well. But disulphide bonds are difficult to repair once damaged.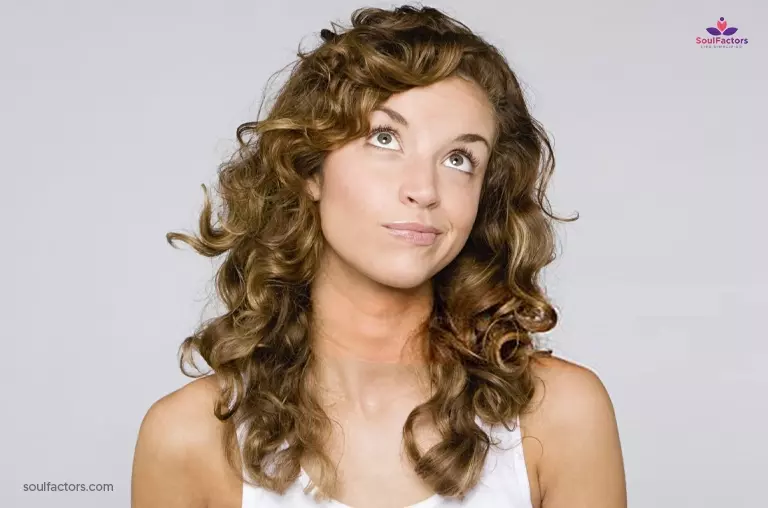 Hair damage can happen in three ways- thermal, environmental, and chemical. The damage can be caused by chemicals like when coloring the hair, metals present in bath water, etc. Damage can also be caused by heat. A common occurrence of thermal damage is when you blow dry or curl your hair. Environmental damage is another major one caused by pollutants, excessive sun exposure, and chemicals in the water. Chemical damages are caused by hair coloring, bleaching, etc. when chemicals are directly introduced to your mane(1).
The patented technology of Olaplex helps repair damaged hair. The basic work Olaplex does on the hair is making the hair bonds damage-free. Colored hair is naturally vulnerable to damage, and so is bleached hair. Bleaching is a necessity when the hair color we are opting, for blends well with bleached hair only. Olaplex works in such a way that the damage is lessened and the hair strands are strengthened and repaired.
Also, you can check out the article bleach for dark hair, you will know everything before going for bleach and how to do haircare after bleaching
What Is Olaplex For Curly Hair?
Olaplex is vouched for by hair stylists and hairfluencers who are all in for trendy hairstyles. And yes, Olaplex is not just for those curly-haired ones. It can be used by all hair types and genders. But Olaplex is more popular among those with curly hair because- Olaplex for curly hair literally means the set of magical potions which will turn unmanageable hair into wow-inspiring tresses.
Olaplex for curly hair will definitely set the curls in order, making them smooth, shiny, and bouncy. Olaplex is the manufacturer of a range of products- numbered from 0 to 9. Olaplex No.1 and No. 2 are used exclusively in salons. It is used in standalone treatments.
Olaplex No. 1 is mixed with bleach or hair colors so that it does not cause the damage it usually does to the hair and Olaplex No.2 is used after coloring to protect, repair and strengthen the curls post-treatment. Olaplex No. 0 and No.3 are diluted versions of Olaplex No. 1 and No. 2. Olaplex. Olaplex No.3 is used to protect the bonds and Olaplex 4 and 5 are shampoo and conditioner, respectively.
How Does Olaplex Work For Curly Hair?
Olaplex is a patented system developed to repair, protect and strengthen damaged hair regardless of the hair type. It helps to fix frizz, damaged hair, split ends, and colored curls. For hair that has been artificially curled with procedures like perming and hot iron curls, the Olaplex routine ensures that the hair does not undergo serious damage.
Perming requires the use of chemicals, which create the curls. This necessitates the use of shampoos and hair products that do not interfere with the perms and protect the hair strands. Permed hair also faced issues with frizz, dullness, and breakage of hair. These can be addressed by Olaplex hair care routine for curly hair.
Olaplex for curly hair works wonders on keeping it healthy. If the hair is extremely damaged, experts recommend the Olaplex routine twice or three times a week. But Olaplex for curly hair which is not so damaged is recommended for like maybe twice a month. Olaplex products are pretty expensive but they are very much in demand due to their efficacy in reversing any damage that may have caused your locks to lose their healthy look. But the products will last long except the No. 0 and No.3 which have to be applied in more quantity.
Olaplex For Curly Hair: The Products Line-up!
Olaplex for curly hair would be Olaplex No.0,3,4,5,6,7,8 and 9.
Olaplex No.0 which is the Intensive Bond Building Treatment is priced around $30.
Olaplex No.3 is called the Hair Perfector, which is the universal salve for damaged hair. It is a must-have for healthy curls, natural or otherwise. It can be used two or three times a week, depending on your hair damage, before you shampoo, pretty much like a hair masque. Leave it on for a minimum of ten minutes to breathe life into the curls. It costs you around $30 for a 100 ml bottle.
Olaplex No.4 is ' Bond Maintenance Shampoo' which is meant to cleanse, nourish and hydrate the hair strands and is priced around $30 for 250 ml. Olaplex No. 4C is Bond Maintenance Clarifying Shampoo and Olaplex No. 4D is Clean Volume Detox Dry shampoo.
Olaplex No.5 is Bond Maintenance Conditioner, which hydrates, nourishes, and softens the hair and costs $30 for 250 ml.
Olaplex No.6 is Bond Smoother, which is also priced at $30 for 100 ml.
Olaplex No.7 is the Bonding Oil, which adds shine and acts like a heat protector costing $30 for 30 ml.
Olaplex No.8 is the Bond Intense Mask, which moisturizes, smoothes, and adds body to the hair. It is also priced at $30 for 100ml.
Olaplex No.9 is also present, which is the Bond Protector Nourishing Hair Serum which will help to detangle the hair and make it manageable. If you are using the other products, there will be no question of tangled hair.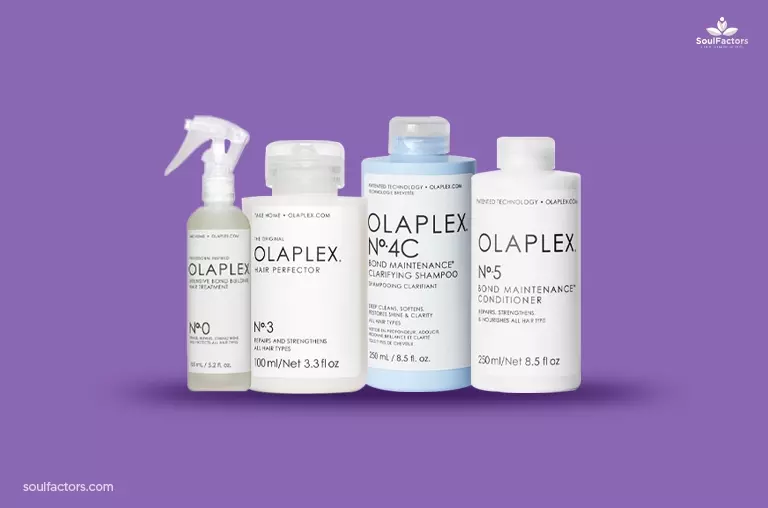 But as Olaplex for curly hair should consider highly unmanageable hair types as well who may go for the basic shampooing and conditioning routine, hence the hair serum comes into relevance. But, if you are following a regular Olaplex routine for curly hair, there will be healthy, bouncy curly hair, irrespective of it being colored or bleached.
Step-by-step Olaplex Routine For Curly Hair
One thing to keep in mind is that Olaplex is a targeted treatment. In order for it to be absorbed completely into the mane, you should ensure that it is completely clean. Olaplax for curly hair regimen will not start with an Olaplex shampoo. So It would be prudent to shampoo the hair as a preparation for the Olaplex treatment and make it clean from dirt, any product residues, or oil which may interfere with the efficacy of Olaplex.
Olaplex For Curly Hair: Step 1
Olaplex routine for curly hair starts with Olaplex No.0.This is a preparatory step to intensify the benefits of Olaplex No.3. It is an intensive hair bond-building hair treatment, which is watery in consistency and it has to be applied to your whole hair. For this, you should divide the hair into sections and wet it with some water before going into the first step of this Olaplex for curly hair regimen.
Mind you- your hair should not be dripping wet. I would also suggest that you disentangle your hair before you start the Olaplex for curly hair as curly hair has a natural tendency to go into knots than other hair types You should bear in mind that Olaplex is to be applied to the hair as it does nothing in the scalp. You should ideally leave this Olaplex No.0 on the hair for 10 minutes. You will feel like it has dried up in your hair. You can do a little reapplication after that to make sure that it is wet while going into the next step.
Step 2
The second step in the Olaplex hair routine for curly hair is the application of its ' hair perfector', named Olaplex No.3, which repairs damage and strengthens the hair by rebuilding the broken disulfide bonds. It is a creamy goo that you should apply throughout the hair and you will ideally leave it on for, say, thirty minutes to soak the goodness into the hair.
The same way you applied the No.0, you should divide the hair into different sections and then go for this. You can leave a shower cap on and relax.
Step 3
The third leg in the Olaplex hair routine for curly hair is shampooing. This is Olaplex No.4, which is a highly reparative and nourishing shampoo that protects the hair from frizz and split ends. As a sulfate-free shampoo, this will not strip your hair off moisture. It provides the right amount of moisturization that curly hair needs to retain its bounce and not lie flat.
The magic done by Olaplex shampoo for curly hair is unbelievable! Curly hair needs bounce and shine, which is normally achieved by serums, as shampoos dry the curls out. But Olaplex shampoo, which is almost like honey in its consistency, is so rich even in its feel that it doesn't strip off the hair of its moisture. You need to take only a small quantity as it goes a long way. Take a small quantity of shampoo in your palm and work it up to apply it to the whole length of your hair. Those with medium-length hair will need three pea-sized dollops of shampoo.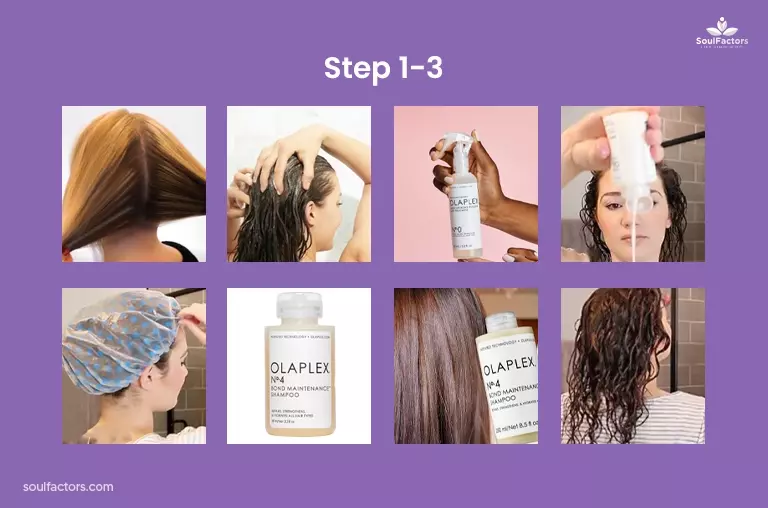 You have another option now as Olaplex has come up with a new dry shampoo which is Olaplex Nom 4d- "d" standing for detox, as they claim it to be detoxifying in nature having been made from the extracts of rambutan seeds. It has been reviewed as one which does not leave any powdery residue.
I would suggest that you use this in hair emergencies, which holds true to the very essence of the existence of dry shampoos. You could use this on days when you are not in your hair care routine, but when in the midst of a bad hair day when you really have to look good- like an impromptu meeting with your boss or crush. Olaplex for curly hair in such instances would be, without any doubt, Olaplex dry shampoo ( Olaplex no.4d).
Step 4
The conditioner is Olaplex No.5. Olaplex conditioner is a creamy conditioner that is not sticky. It has a very rich feel, and the application is the same as steps one and two above. Divide the hair into sections and apply the conditioner. Olaplex conditioners are quite expensive but one bottle of conditioner will last months as it need not be applied in large quantities.
Three to four dollops of conditioner will do for medium-length hair. This is like rain in the desert for the parched hair zone, as it is ultra-hydrating. An excellent antidote to frizz, this is a lightweight conditioner that is not a leave-in conditioner, though. Once you finish rinsing the conditioner off your hair, you will feel how much pampering your hair has received.
Step 5
This is a leave-in conditioner that is tailored for the needs of curly hair. Olaplex No.6,' bond smoother' it is! Providing the hydration and moisture the hair needs, it obviates frizz and flyaway for up to 72 hours. It can be used in dry or damp curls. It is essentially weightless nourishment while protecting and defining the curls the way you want them. Great on color-treated hair, not to mention.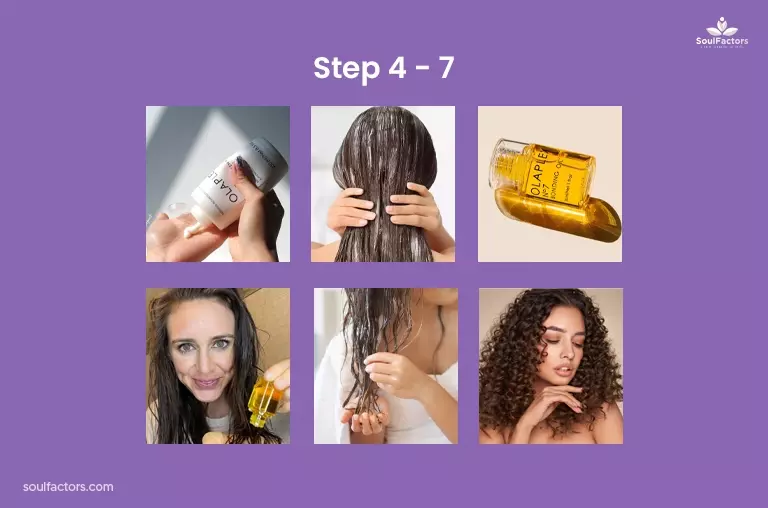 Step 6
The next step of the Olaplex routine for curly hair is the oil known as 'bonding oil'. You apply the oil, especially before any heat treatment to the hair to make sure that it does not suffer any damage because of the heat. It is highly concentrated, lightweight, and reparative.
It is great to act against sun damage on the hair as well. This is applied for extra gloss and shine. It can be applied to wet or dry curls, and a few drops can transform dull, dry curls into lovely and lively ones everyone will envy.
Olaplex For Curly Hair: Step 7
Applying the hair mask is the final step of the whole Olaplex routine for curly hair. The hair mask step is skipped by some. The hair mask is a stellar addition to the line-up and has multiple benefits including repairing the hair damaged by heat and styling the hair. It is great on all hair types. But it could be used on curls for the extra shine you dream of, without the hair looking oily. Yay!!
For the hair to be healthy, we need to also take in a truckload of goodies as food. Taking a multivitamin tablet daily would help, especially if you are a poor eater. Make sure you include eggs, green leafy vegetables, milk, fish, and fruits in your diet. You could also try using a satin pillowcase, which will reduce the tugging of hair. You should either braid your hair or pull it into a high bun before you hit the sack. Taking cod liver oil capsules and hair gummies for hair growth is also great for maintaining your luscious locks.
Now that we have enough to choose from, wanna-be Rapunzels, "wot ye waitin for??" Olaplex products are on the pricey side, after all this is liquid gold that claims to repair your tresses back to how nature gifted you. So worth a try! Everyone is super excited about the unbelievable reviews. So, maybe it's time to show some love to your hair with Olaplex care!❤️