Do you know why hairstylists recommend using paraben-free and sulfate-free shampoos for frizzy hair? Admittedly, there has been quite a chatter, in general, about parabens and sulfate present in various cosmetic products, hair care products, skincare products, and even hand soaps. And it looks like the buzz — not particularly a good one, that is — around these words is not leaving the market anytime soon.
You may be aware of this warning to avoid products using paraben and sulfate like a plague. But are you aware of the reason behind this caution? Read more to find out, in detail, why you should use paraben-free and sulfate-free shampoos.
Paraben-Free And Sulfate-Free Shampoos
Are you someone who blindly follows and stops using a product when someone warns you against using it? Or do you try to find out the reason to consider before stopping? If you fall into the latter group, this article may help you.
Do your hair strands tend to get frizzy, especially in humid air? If yes, how do you manage it? Now let me get this straight — all hair textures are pretty and right (except damaged ones) and frizzy hair is no different. It is beautiful and stylish and there is no absolute need to smoothen them out. Then again, not everyone wants to walk around with frizz and flyaways.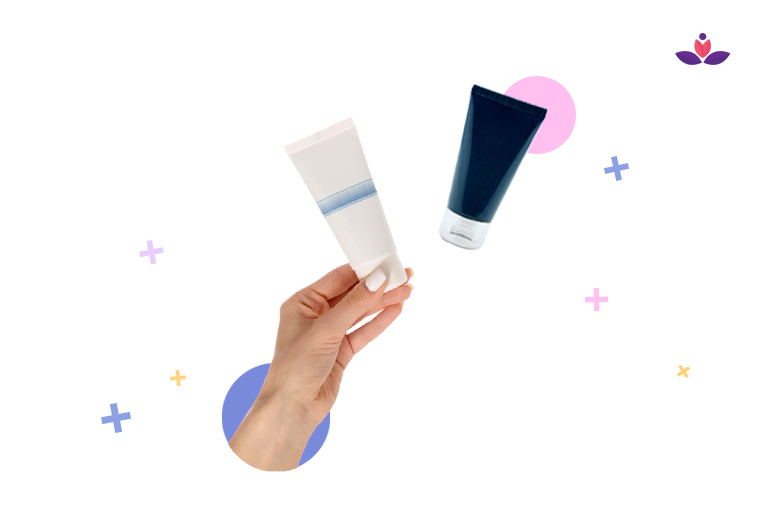 So, what do you do to tame the frizziness? With a shampoo, of course. But before you go running to grab just any shampoo that states "frizz-free," flip it around and read the ingredients. What, am I asking you to read those long words that are not only hard to spell, much less understand, but also speak science and chemicals to you? Yes, I am asking you to read them. At least be aware of what you should not choose.
Because much like the commonly buzzing words such as natural, nontoxic, or organic, paraben-free and sulfate-free have also been added to the list of safe products. But why can't you use products with parabens or sulfates? After all, shampoos with sulfates cleanse your scalp and hair like no other.
Shampoos formulated with these powerful ingredients, that we are so accustomed to now, do more harm than good. Don't take my word for it. Science backs the accusation of these shampoos' subtle ways of damaging your hair with their supposedly harsh and drying effects. Let's dig deeper and take a closer look at the commonly used ingredients and their adverse effects.
What Are Parabens And Sulfates?
Parabens and sulfates are chemicals found in cosmetic products, body and hair care products. Parabens used to prevent bacterial growth and fungus since the 1920s, act as an artificial preservative in shampoos, conditioners, deodorants, moisturizers, lotions, scrubs, and more leave-on and rinse-off products. They basically give these beauty and personal care products longer shelf life.
In traditional shampoos, sulfates are foaming and cleansing agents that create lather to help strip dirt and oil from the scalp and hair. We all love that thick lather that reassures us of a thorough cleansing of our hair and scalp and we feel instantly freshened. But what produces that foam is sulfates —synthetic, inexpensive surfactant and detergent that makes shampoos sudsy.
Why Are Parabens Harmful?
Now, coming to the problematic aspects of parabens, they are categorized as EDCs(1) (interfering with healthy endocrine system functioning). Their precise impact on human health is not yet fully studied. But they are xenoestrogens, meaning they have a similar composition to hormones in the human body.
Xenoestrogens disrupt the normal function of the hormone system, production of hormones, harm reproductive organs and fertility, reproductive development, and affect birth outcomes(2). Further, they could cause skin irritation and pose a cancer risk in the body.
Several studies have shown that some parabens can weakly mimic the activity of estrogen in the body's cells and they are found in breast tumors. According to a study, propylparaben alters the expression of genes and accelerates the growth of breast cancer cells in the human body. Particularly women.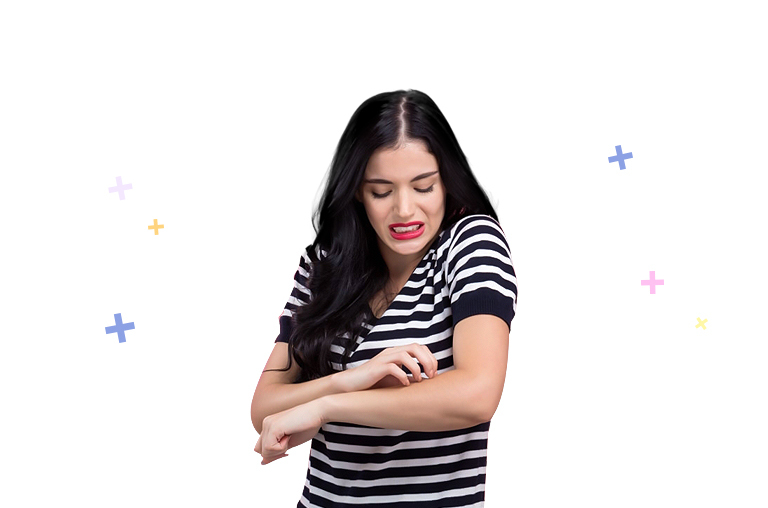 Now, how do they get into your body if you use shampoos on your head? They absorb into the body through the skin, metabolize, and exert in bile and urine. They have been found in almost all urine samples taken from adults. In fact, as opposed to those who rarely or never wear makeup, adolescent girls who wear makeup with paraben-laced products every day had 20 times the level of propylparaben in their urine. This clearly shows how powerful their presence in the body is.
Also, parabens and their byproducts are found at accumulating levels in dolphins(3) and other marine mammals. More reason for an eco-conscious person to ban products with parabens in their choices.
The worst part? They can be a little trickier to identify. Some —most common parabens— have 'paraben' in their names, such as methylparaben, ethylparaben, propylparaben, isobutyl paraben, isopropyl paraben, and butylparaben, and some don't.
For instance, they can be listed as alkyl para hydroxy benzoates. The short-chain parabens — methyl- and ethyl- — are commonly used in combination whereas butyl is (often) used alone. The longer-chain parabens — butyl- and propyl- — are associated with a much stronger estrogenic activity.
Why Are Sulfates Harmful?
Now, let's talk about sulfates, the favorite and chief ingredient of thousands of products. In a shampoo, sulfates give lather. They are pretty easy to identify in a product as they are not obscured by complicated long names.
Some of the common sulfates used in traditional shampoos are Sodium Lauryl Sulfate, Laureth Sulfate Sodium, Lauryl Sulfoacetate Sodium, Lauroyl Isethionate, and Sodium Lauroyl Taurate. For a foolproof, look for these ingredients on the back of the shampoo you consider picking.
Since sulfates are so inexpensive, it is used very commonly. Being a surfactant, it reduces the surface tension between a solid and a liquid and this reduction produces a rich lather. This is how sulfates work in shampoos. But how do they become harmful if they clean your hair?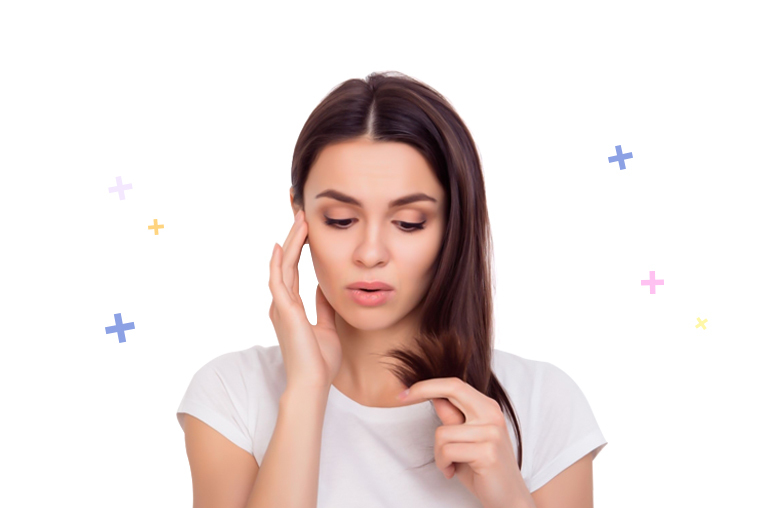 Along with oil and dirt, these harsh chemicals also strip moisture, natural oils, protein, and color out of the hair. Your shiny and soft hair will suffer from drying effects, fading of color, and even hair loss. They cause irritation on a sensitive scalp, resulting in an itchy scalp, and can even create a negative charge —meaning: unnecessary frizz!
Did you know that several industrial cleaning agents use sulfates? They are used in car washes and even to degrease car engines. This can tell more about their harsh effects. Even low concentrations, as low as less than one-half percent, can result in skin irritation. So there is no reason to wonder why a higher concentration can cause corrosion of the skin.
Frizzy Hair Requires Natural Alternatives
Besides excessive color treatments and heating from styling products, your hair damages and dries with frizziness for several reasons. Friction within the strands due to the slight opening of hair cuticles causes frizziness in the hair. In addition to that, humidity also causes frizziness. When the water molecules in the humid air interact with the hair's hydrogen bonds, your hair strands appear less smooth.
To get a smoother and sleeker hairstyle, we go for shampoos. What should you look for in shampoos for frizzy hair? Especially now that paraben and sulfate are out of the table.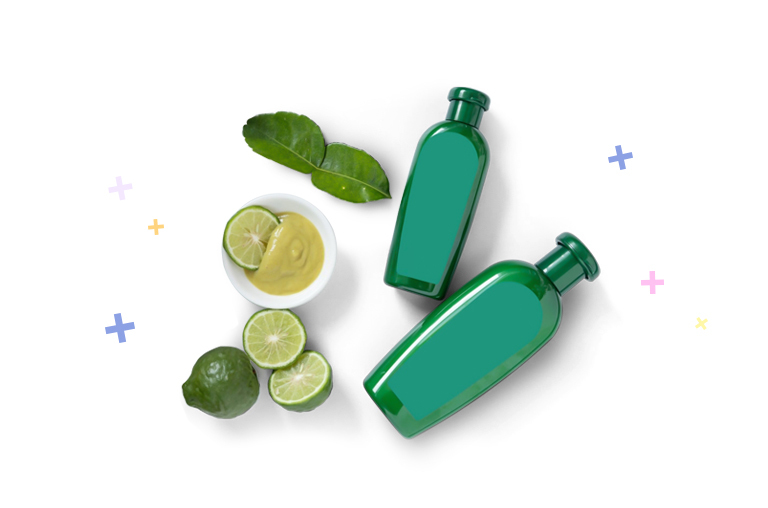 For frizzy hair, choose a shampoo with hydrating and smoothening ingredients and that causes less friction in your hair. A hydrating shampoo preserves your hair's moisture and natural oils. As alternatives, you can choose shampoos that contain phenoxyethanol or Ethylhexyl glycerin.
Another option: Use a shampoo infused with natural oils for nourishing and to reduce the reaction to humid air. Keep in mind that citric acids help in shutting the hair's cuticle to make your strands less prone to cause friction and leave them smoother. Though many companies swapped out sulfates for other chemicals, you cannot be assured that you are completely safe. Because many other chemicals could be worse. So, you choose shampoos that use vegetable or fruit-based cleansing ingredients.
Before we get into the list of best shampoos without parabens and sulfates, here are a few tips to tame frizzy hair.
Rinse your hair with cold water after shampooing and conditioning to seal your hair's cuticles.

Instead of a towel, use a t-shirt to dry your hair.

Don't rub your hair while drying. Gently squeeze out the excess moisture.

While air drying, keep your hands off your hair.

Do not sleep on your hair. Always remember to lock your strands in a loose bun.
Best Paraben-Free And Sulfate-Free Shampoos For Hair Prone To Frizz
Now that you are aware of the potential downsides of using products laced with these chemicals, are you still going to use them? If you are skeptical about what else to use and which one to trust, I have compiled a list including the best paraben-free and sulfate-free shampoos.
They keep moisture, hair color, and even curls preserved for longer than traditional shampoos. Granted they don't lather up like you are used to and love, but these are the safer options for your hair and scalp. Keep your strands clean and healthy!
Living Proof No Frizz Shampoo
The revolutionary work of a team of scientists behind Living Proof's 'No Frizz Shampoo' helps in managing frizzy flyaways. They developed the creation of an invisible shield around the hair to block out humidity without weighing down the hair.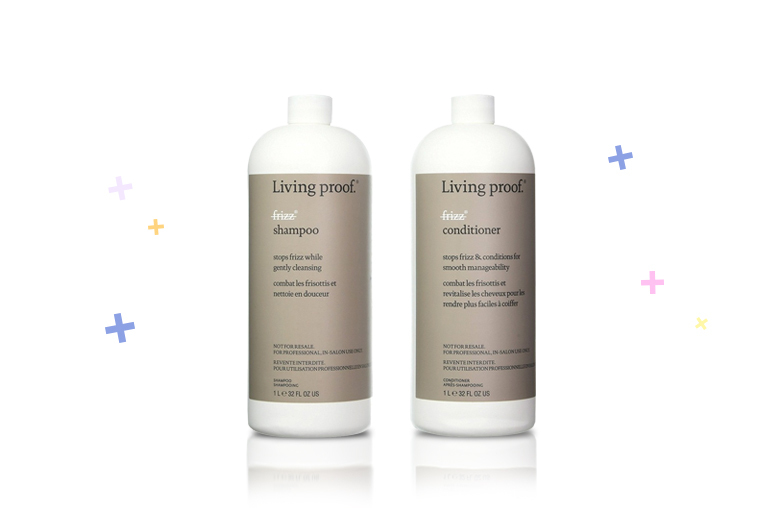 The triple detox clarifies your hair with its smoothing molecules and can be used on all hair types and textures. From straight to curly and thin to thick, this shampoo can leave your tresses smooth without any residue.
Carol's Daughter Sacred Tiare Shampoo
Known as one of the best paraben-free and sulfate-free shampoo for natural hair, Carol's Daughter Sacred Tiare shampoo moisturizes your hair without feeling greasy. It wonderfully strengthens natural hair all the while keeping friction between the strands at bay. Even the coarse hair can feel luxuriously silky after using this shampoo.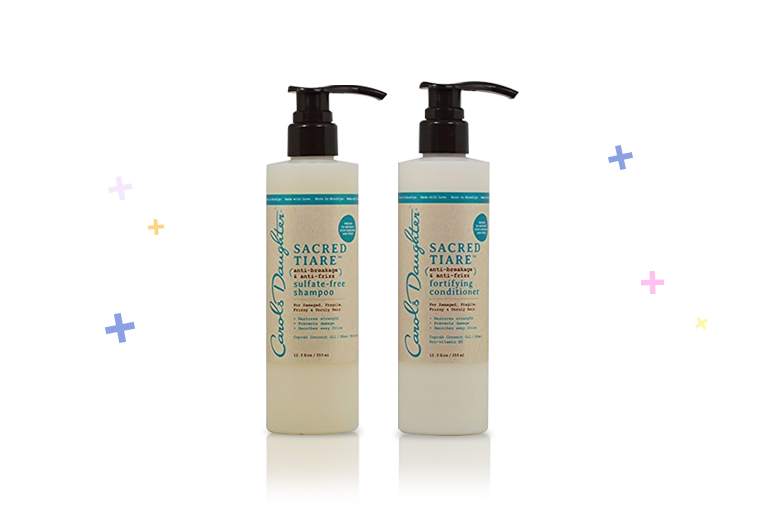 All thanks to its slew of nourishing ingredients such as shea butter, copra coconut oil, moringa seed oil, tiare gardenia flower, vegetable protein, and silk. You can easily detangle your hair knots after wearing this moisture-rich shampoo.
Briogeo Farewell Frizz Smoothing Shampoo
Another paraben-free and sulfate-free shampoo for curly hair to give your curls bounce and life. The brand uses a seamless mix of beneficial ingredients to detoxify, exfoliate, moisturize, and balance your hair along with soothing dry and itchy scalp.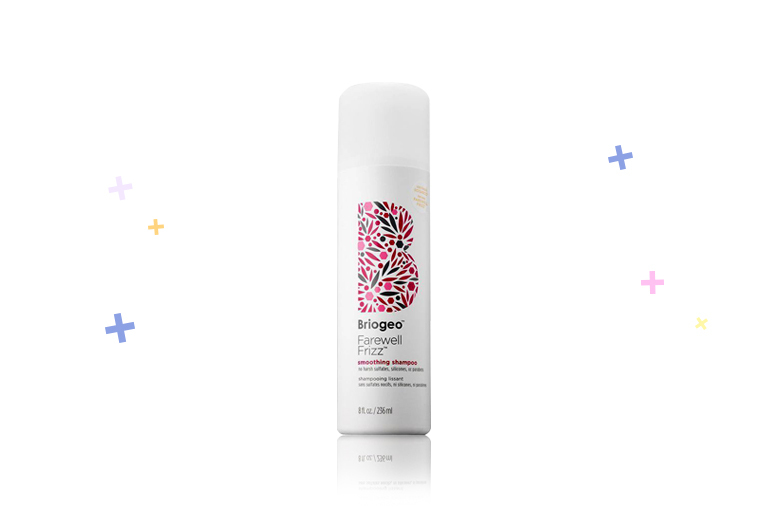 Not to mention how the shampoo hydrates each of your strands from the inside out. This nourishing shampoo never fails to give the user's curly hair a weekly treatment to restore the healthy curls it lost.
Authentic Beauty Concept Replenish Cleanser
This shampoo, formulated (without parabens and sulfates) specifically for frizzy hair, is ideal for anyone with damaged hair. It gently cleanses —color-treated, damaged, and fragile hair— the scalp and strengthens hair fiber without causing too much friction.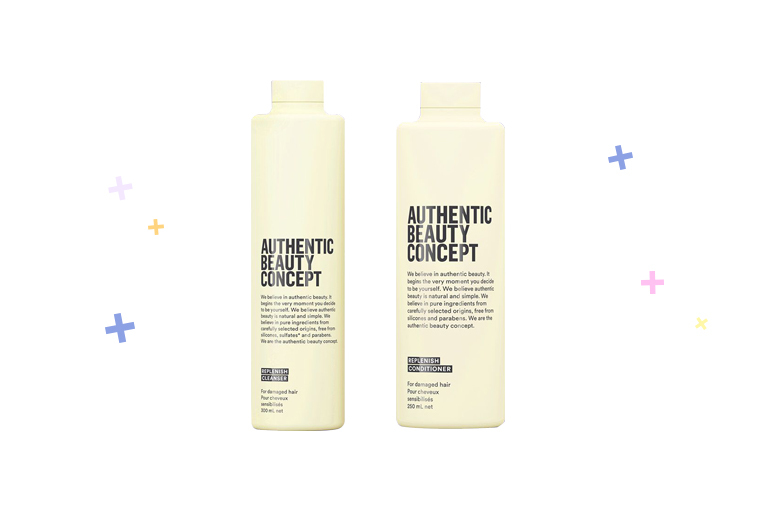 The formula contains hydrolyzed soy protein, which is responsible for the smoothing effect, and maple and pecan nut that moisturizes and nourishes the hair fiber. It is also free from microplastics, silicones, and mineral oil.
R+Co Television Perfect Hair Shampoo
This shampoo's chief frizz-fighting ingredients are glycerin, marigold flower extract, and babassu seed oil. Let's see what each of them does. Glycerin helps maintain your hair's moisture balance while marigold flower extract soothes dry scalp that is prone to dandruff.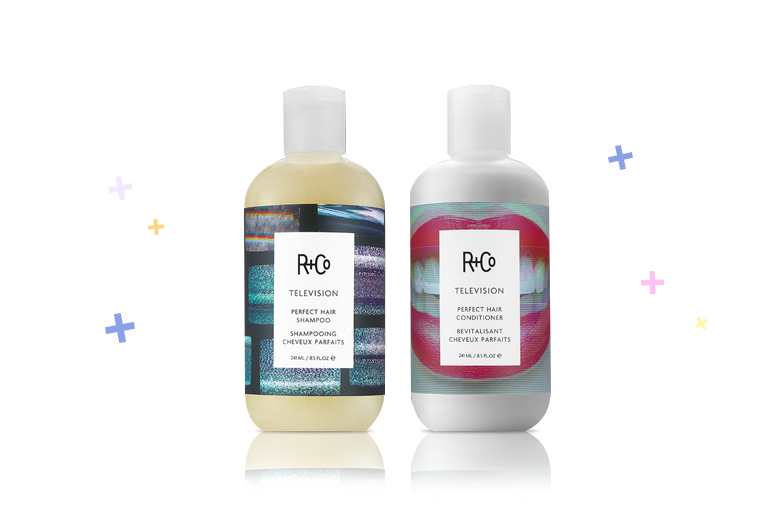 On the other hand, babassu seed oil effectively hydrates the hair and scalp. So this shampoo basically caters to all your needs. This shampoo is not only free of parabens and sulfates but also petrolatum and mineral oil as well. It is vegan, cruelty-free, and gluten-free too. This may be a bit expensive, but a little of this shampoo goes a long way.
Olaplex No.4 Bond Maintenance Shampoo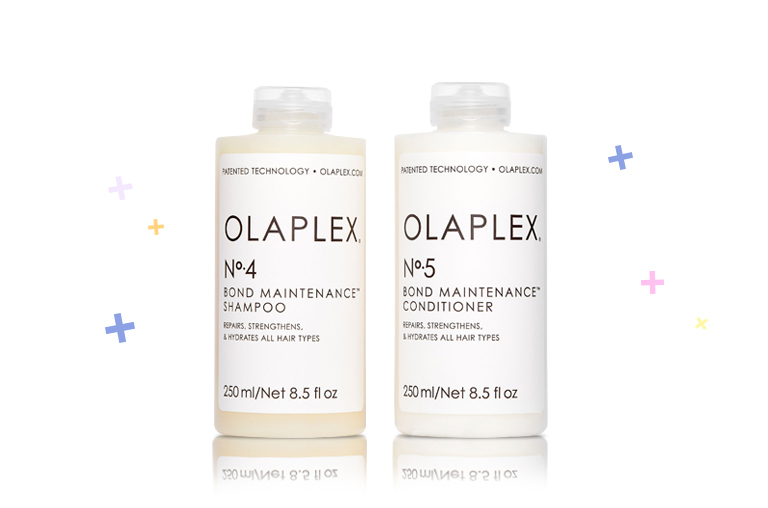 Now, this is a holy-grail shampoo without parabens or sulfates for anyone with dyed, bleached, damaged, or frizzy hair. Because in addition to gentle cleansing of hair strands, it can reverse hair breakage, repair split ends, and minimize frizz.
Thanks to the presence of properties to repair broken protein (keratin) bonds along the hair shaft, it does all that you expect from an ideal shampoo. After using Olaplex's No.4 Bond Maintenance Shampoo, your hair will noticeably feel healthier and have repaired hair strands.
Rahua Hydration Shampoo
The presence of Amazonian oils in Rahua's hydration shampoo makes all the difference in its effectiveness. Made with natural and organic plant-based ingredients (aloe, green tea, and rosemary extract), this shampoo is safe for all hair types. Including color-treated strands.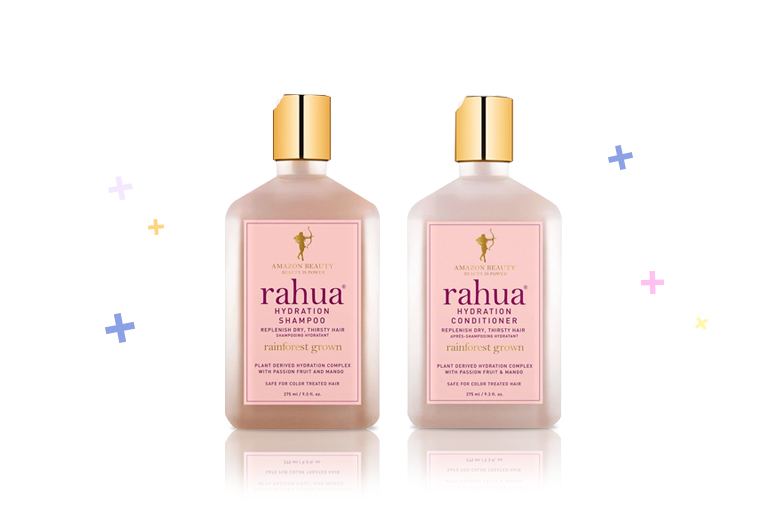 The blend of these powerful plants results in shinier, smoother, and softer strands, even on the driest of strands. No more frizzy flyaways! Because the protein-blonding sugars used in the formula hydrate and quench those parches and dried strands.
SheaMoisture Raw Shea Butter Moisture Retention Shampoo
With nourishing oils like shea butter, avocado oil, argan oil, sea kelp extract, this shampoo hydrates and revives dry hair wonderfully. It helps in fortifying and restoring dry and damaged strands. The name itself says a lot about the shampoo's qualities. The use of shea butter and aloe vera leaf juice promises to moisturize those Sahara dry strands after a little amount of lathering.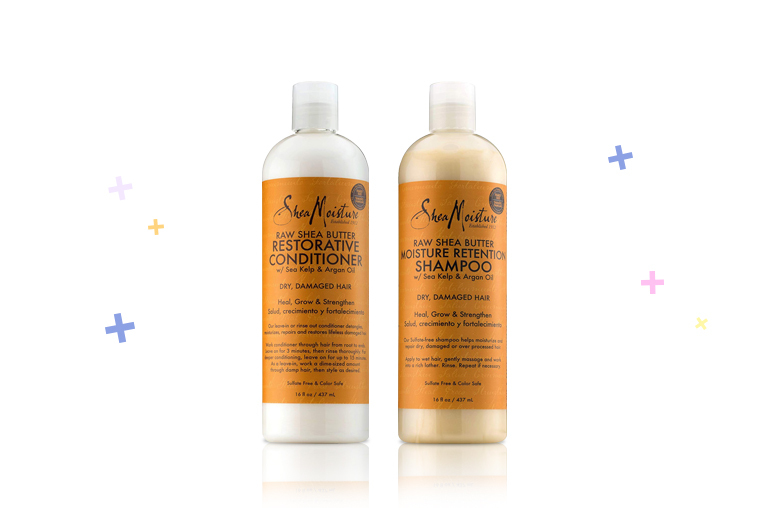 It also seals in moisture. You can use it for 3A to 4C hair types as well as natural hair. For best results though, always pair it with their restorative conditioner. You don't have to worry about the presence of parabens, sulfates, silicones, phthalates, mineral oil, or petrolatum.
The Body Shop Shea Butter Richly Replenishing Shampoo
Did you know that women handcraft the ultra-hydrating Community Fair Trade shea butter from Ghana? They used shea butter on hair for generations and still continue to use it. And they promise complete nourishment and gentle cleansing of the hair strands. You don't have to be scared of your frizzy hair losing its moisture anymore.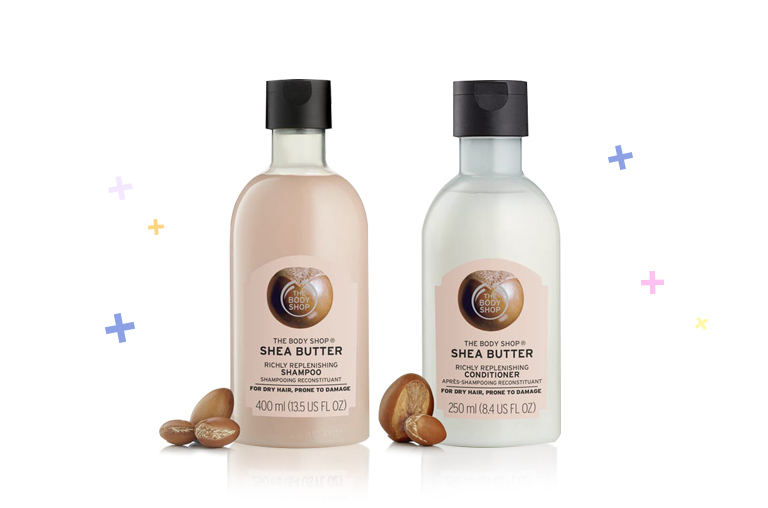 This shampoo from The Body Shop won't strip the moisture off your hair, which makes it perfect for damaged hair. Treat your hair to this shampoo packed with goodness and feel the healthy and replenished locks through your fingers!
These are a few of the best paraben-free and sulfate-free shampoos for frizzy hair. To cater to your hair and repair those brittle strands, you require shampoos formulated sans the two powerfully harmful chemicals.
Some people may argue that the FDA never gave a red flag on these harmful ingredients. This is why companies still manufacture and market products with paraben and sulfate. The brands also claim that if you use the products in moderation or low concentrations, they won't affect you. Plus, the CIR (Cosmetic Ingredient Review) recommends safe usage of a maximum of up to 50% concentration.
But who doesn't use their shampoo and conditioner frequently? What's more disturbing is that the products with these chemicals currently use SLS levels of 10-20%. Do you think that's low concentrations? In the long term, these products do more harm than good. So, choose wisely!