Rabbit vibrators have long been women's intimate companion. A tall glass of champagne, a bubble bath with your favorite scented bath bomb, followed by an after-bath pampering with your favorite body butter; and the lights go off.
Not yet!
Maybe it's time to let go of some pent-up feelings. Sex is a natural urge, and it can come and set your loins on fire at all the wrong times. Thankfully, the art of pleasuring yourself is not so much a taboo anymore. Your fingertips sure can work magic. But you can also take it up a notch with rabbit vibrators!
Rabbit Vibrators: The orgasm Machines!
Vibrators have long been secret companions of women. Women want it the way they want it. Women do believe in self-respect and they also respect their partner. So when you want it, your partner may be working on his assignments. Remember when he wanted it? You were busy with your job. Find an ideal meeting point where both are relaxed happens once in a blue moon and we can all give it an unenthusiastic high five. Jenny has a boyfriend, but she wants that extra oomph, while Miranda has a live-in partner who comes too fast. When exchanging notes, there is only one viable solution to get complete sexual satisfaction!!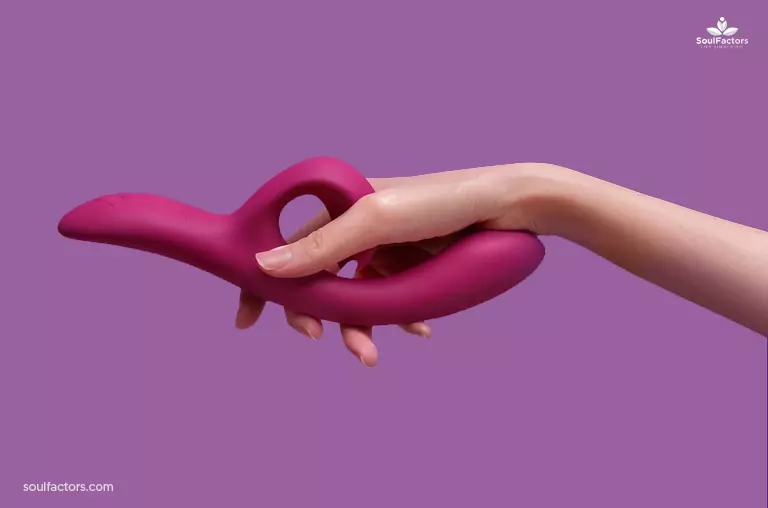 And equally worse is when you are single and you want to have a nighty night with your favorite sexual fantasies but you don't have the libido to fly solo. Whether you are single by choice or lifestyle, there are times when you have no time to work your libido up to an orgasm, and it is understandable! You cannot always be on fire every time you want it.
Building up a libido and climaxing in an orgasm becomes a craving, which can well be satisfied with a vibrator. As research and technology have been on work for ages to find better means of pleasuring the body, there have been some wonderful breakthroughs that women will vouch for with a sexy sigh!
What Are Vibrators?
Vibrators will give you ready-made orgasms. Solo or with a partner, how often do you climax in an orgasm? Orgasm is not just squirting.. For a woman, orgasm involves the whole body. In a man and woman situation, it is the result of a great foreplay, pleasuring with the right techniques and steady pressure for pleasure. Who has the time and patience nowadays to go the trial-and-error way? Getting no proper orgasm will even make you question the basis of your relationship. Quickies do not give you earth-shattering orgasms every time! We know it, right? Longer periods of boinking also will not guarantee orgasms.
In a solo act, orgasms remain elusive unless you are a master of the craft. Waiting for the orgasm with numb, damp fingers is a buzz kill. This is where vibrators come in.
The French movie Diario de una ninfomana (Diary of a Nymphomaniac) beautifully shows the troubled waters a woman gets into because of her sexual urge. She gets relief when introduced to the art of pleasuring herself. Vibrators definitely will save women from unwelcome, dangerous situations and STDs.
What Are Rabbit Vibrators?
Rabbit Vibrators made their walk of shame proudly into the mainstream media with Sex and the City, the tabooed show of the 1990s. In the episode, "The Turtle and the Hare", Miranda tells Charlotte about Rabbit Vibrators that got her hooked. Charlotte tries it out and states ecstatically that she came for a whole five minutes. The Sex and the City series was pretty much like a television guide to how women can be sexually liberated. Having made its appearance it definitely shows that Rabbit Vibrator is not a small fry!
Rabbit Vibrators are those vibrators designed in the shape of a bunny, intended to give internal and external stimulation. It stands apart from other vibrators like the wand and bullet vibrators in its ability to give both G-spot and clitoral stimulation simultaneously.
Most women reach an orgasm when stimulated internally and externally. This is the highlight of rabbit vibrators. The inner arm vibrates inside the vaginal canal along the G-zone(1) while the external arm stimulates the clitoris. The external arm has been evolving for the years, as the older versions had shorter arms that were too soft or straight that they did not reach the clitoris or allow the pressure to work its magic there.
15 Best Rabbit Vibrators That Will Hit The Top Spot
1. We- vibe Nova 2 Rabbit Vibrator
Some great features here. It is soft and silky, made from body-safe silicone without phthalates, BPA, or latex. You can customize the vibrations so that you can go for external stimulation while maintaining pressure within. Nova's flexible arm ensures constant contact with the body and the internal stimulator is flexible as well, to suit the needs of your unique body.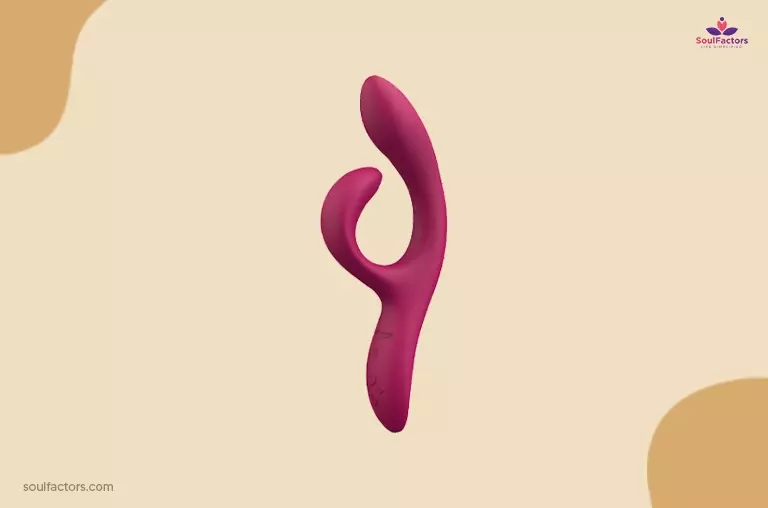 You have the option to go external, internal, or both. It is waterproof so that you can enjoy it in a bath or shower. You can use it with we-connect app and let your partner control it from a distance, thus proving true to the name 'we-vibe! It costs $149 on we- vibe website.
2. Lelo Ina wave 2 Rabbit Vibe
Creates waves indeed, with twelve intensity settings for vibrations and a water-proof design with a long-lasting battery. It is great for a beginner in this art while having enough goodies for the pros. It is made with extra soft body safe silicone and is 100 percent waterproof. You can get it at $139 in Lelo.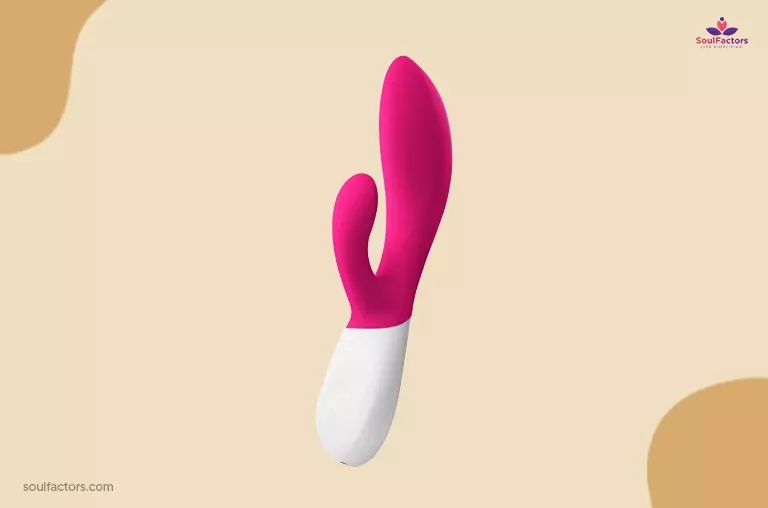 3. Lelo Soraya 2 Rabbit vibrator
The Lelo Soraya 2 rabbit vibrator is made of silky smooth silicone material with 12 settings and whisper-quiet vibrations. It is the ultimate pleasuring device exquisitely designed to sync with the vulva, providing pleasure to the G- spot with the broad sculpted tip while stimulating the clitoris with the external stimulator, positioned at a 27-degree angle so that it hits the sweet spot. It is easily chargeable and reviews suggest that it can be repurposed as modern art. Frankly, it is quite a piece of art. No doubt there!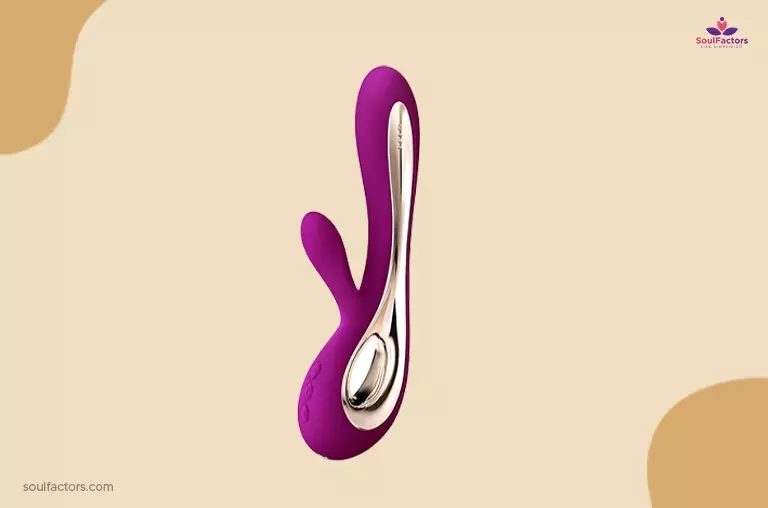 4. Happy Rabbit G- Spot Pink Vibrator
Happy Rabbit G- spot is what you are looking for if you want a dildo kind or penis shape on your go to vibrator. Happy Rabbit, with its phallic shaft and bunny ears, will take you to cloud nine. Sure that! The ears have 12 vibration patterns while the shaft has three pulsating speeds to make you happy. The pricing is around $61.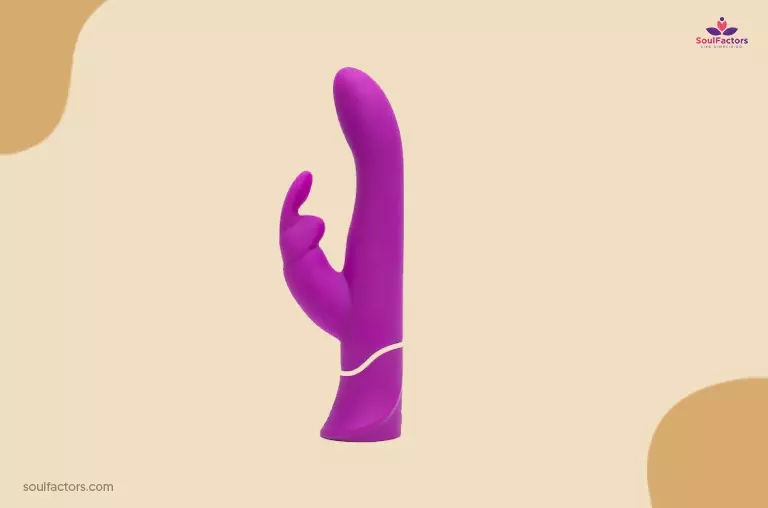 5. ZALO Rosalie Rabbit Vibrator
With its 24-karat gold accents and chain, this cute boy looks chic. It is quite powerful though, with its dual motors that churn you internally and externally, stimulating you as no one does. It does come with the Bluetooth connectivity feature that syncs to your phone and your partner can choose from the eight vibe modes to pleasure you. It also has the tease and surf mode, making it even kinkier for your partner. The usage is simple, and the French-inspired gold detailing gives you a lux experience.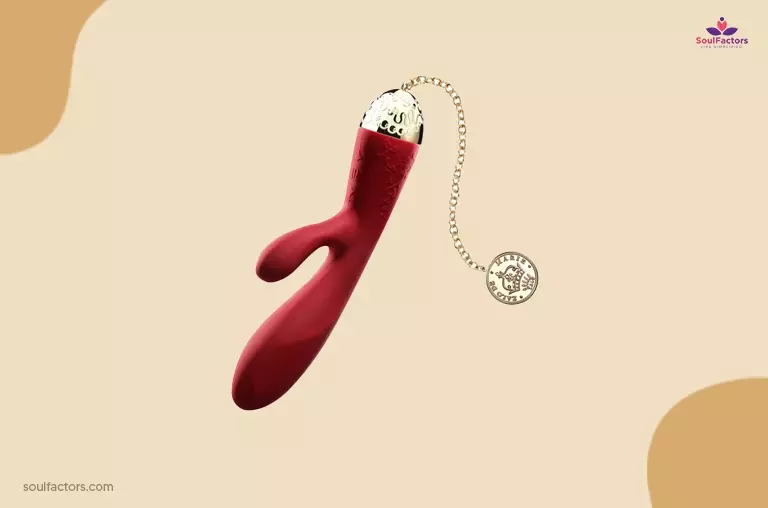 6. Femme Funn Pirouette Rabbit
This is best for a solo act in particular as it is reviewed to give great hands-free orgasm with its double-pronged clitoral stimulator which tickles you in all the right ways- especially if you want to go the Fifty shades of Grey way- the way Mr. Greyson wanted to control the situation to ensure a blast of orgasmic pleasure to his partner. This is harness compatible with 360-degree rotation and eight vibrations and three rotation speeds with remote control. According to reviews, it is great for both solo and partner plays and costs around $125 on Amazon.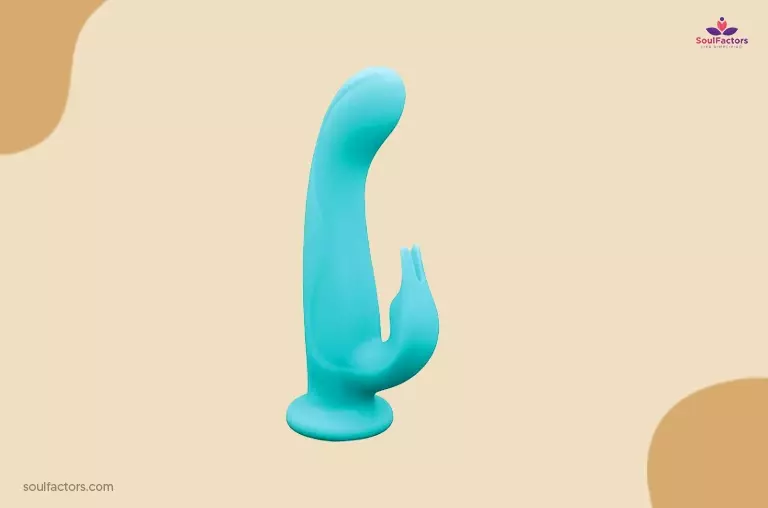 7. Rabbit Vibrators: CalExotics Orange County Cutie Silicone Thrusting Rabbit Vibrator
This is no cutie in action as it is an action-packed thrusting rabbit with the eternal flickering teaser which has a memory chip to memorize what speeds and vibes you enjoy. At around $54 it brings three speeds and 10 vibe patterns into the bed. It is USB rechargeable and waterproof like most rabbit vibrators. There is a travel-lock feature that prevents it from getting switched on while traveling and it is priced at costs around $57 on Amazon.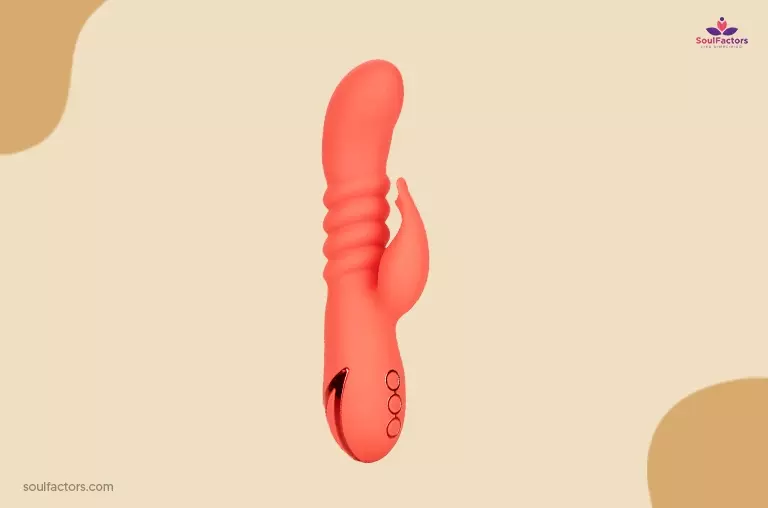 8. Happy Rabbit Triple Curve
There is triple fun waiting for you around the curve! The carefully angled shaft is designed for G- spot stimulation and its bunny ears act as a clitoral stimulator. The triple wonder is made with a special adition of anal beads for some anal fun. With three individual motors, it has nine intensity patterns and vibrations, while the shaft has three speeds and nine intensities. The battery allows you to have two hours of intense play before you and the bat both want to recharge! It is available for $87 on Amazon and $130 on Lovehoney.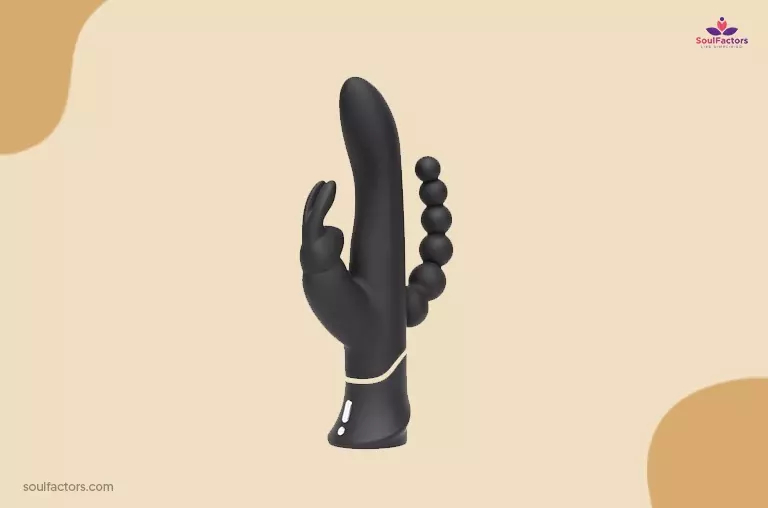 9. Womanizer Duo 2
Womanizer Duo 2 is a best-seller that is sure to give you the pleasure oral sex can give you. The outstanding feature of womanizer duo 2 is its patented Pleasure Air Technology, which gives the clitoris its share of special attention. This gives a mix of suction, pulsing, massaging, and kissing! It does give G-spot stimulation alongside clitoral pleasuring. Womanizer Duo 2 contains twelve intensity levels for G-spot stimulation and clitoral stimulation each, and 10 vibration modes to pleasure yourself to a big YESSSsssss! They cost $220 on Lovehoney and Amazon and $219 at womanizer.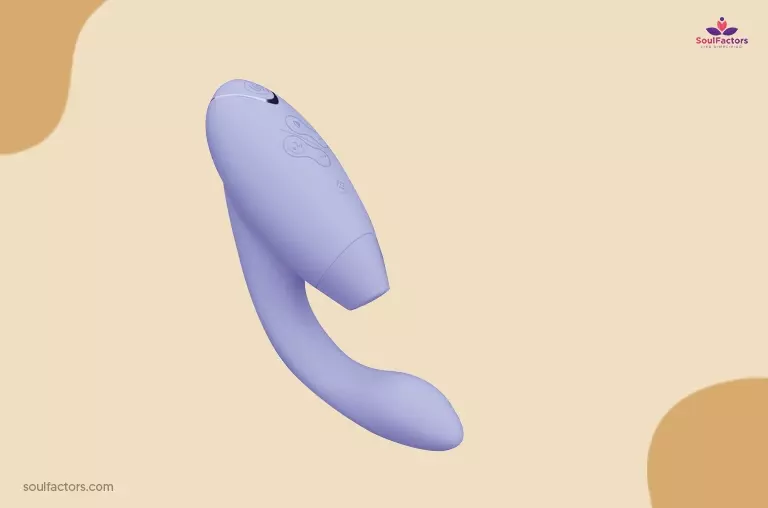 10. Rabbit Vibrators: Romp Jazz Rabbit
The Romp Jazz Rabbit is for the newbies who do not want more features to complicate the deal. The other complex devices may sure be intimidating enough. But don't get it wrong. Romp Jazz Rabbit is strong in its own way with seven vibration modes and gives patterns to choose from. Smooth, easily changeable, and water-friendly, this device can be used in your unique fantasies and even in the bathtub! It costs around $40 on Amazon.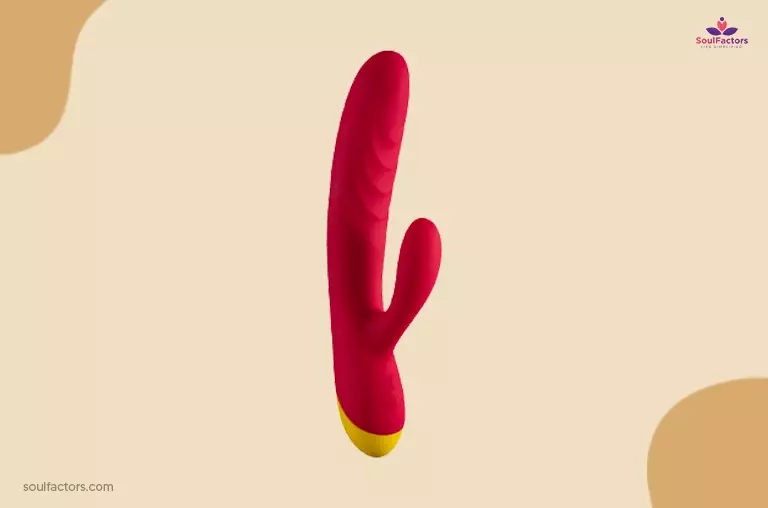 11. Unbound Clutch
Priced around $98 at Amazon and Unbound, the Unbound clutch comes with USB charging and two separate buttons to control external and internal stimulation of your clit and G-spot with precision. Waterproof it is and comes with five different vibe patterns. Its ergonomic triangular handle makes it easy for your partner to find the perfect angle to pleasure you.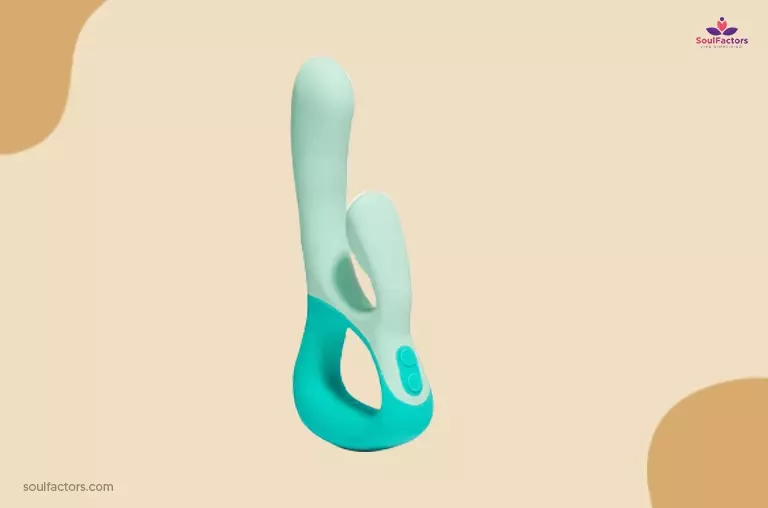 12. Fifty Shades Of Grey Greedy Girl
With three speeds and nine vibe settings, the bunny ears made out of body-safe, soft silicone will stimulate your clitoris, giving you an out-of-the-world experience. The price is at $58 on Amazon. This can take you alone or with your partner into some shades of grey for sure!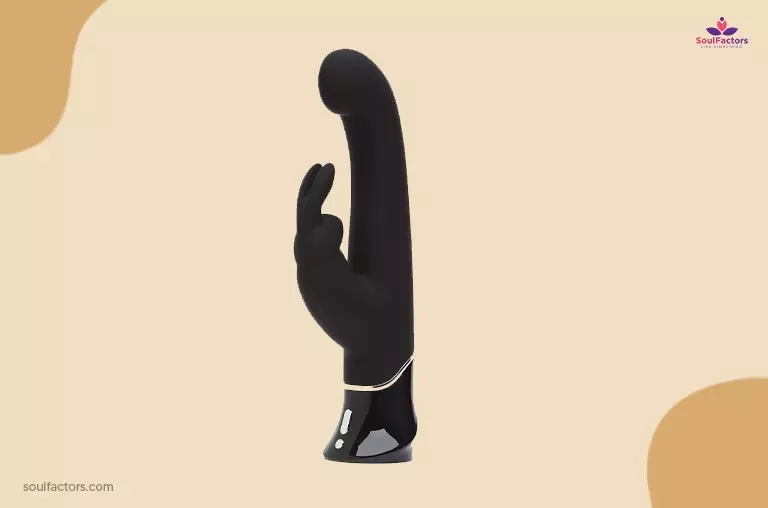 13. Satisfyer Magic Bunny Rabbit Vibrator
Satisfies like crazy! Satisfyer Magic Bunny gives you six intensities and six rhythms to total up to 12 vibration programs. It gives both clitoral and G- spot stimulation, unlike other vibrators. It is an uncomplicated device and the feature of a handle that will give you more control while self-pleasuring is a huge plus. You could slip it between your fingers and can manipulate the pressure and angle to climax with toe-curling orgasms. It costs around $45 on Amazon.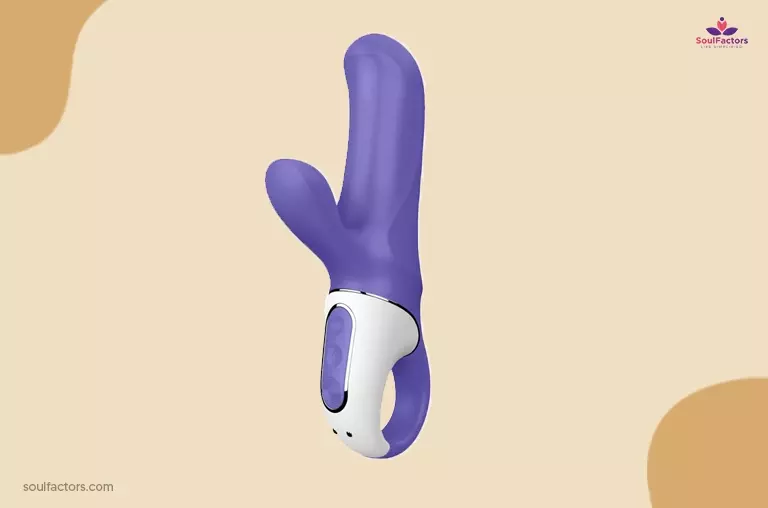 14. Rabbit Vibrators: Doc Johnson iVibe Select iRoll
This will make your eyeballs roll up! With a series of rotating tongues like silicone features instead of a plain bunny, this sure will be your BFF if you enjoy oral sex. The shaft has some beads moving up and down for those of you who love to feel some texture internally. Both the shaft and the tongues can be controlled independently. This is priced at $54 on Amazon.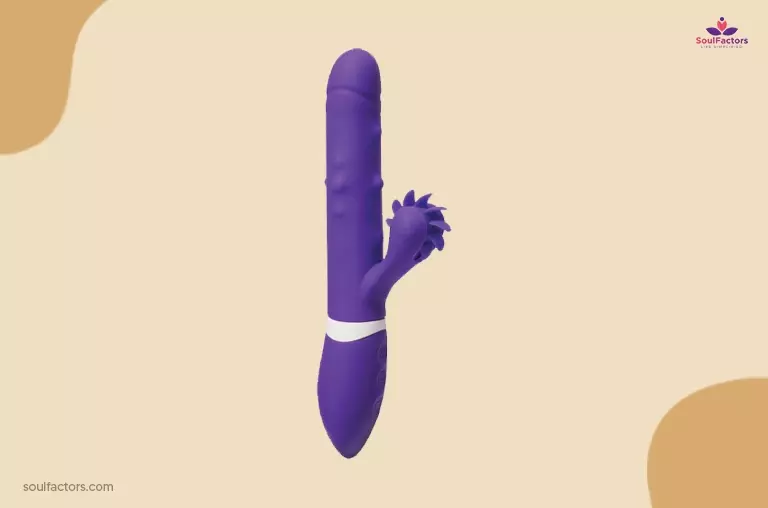 15. Tracy's Dog Powerful Rabbit Clitoral Vibrator
Tracy's Dog! Can you place this name that went viral at the start of the pandemic through raving reviews about its air suction toys? It is all set to bring endless blended orgasms to you with its 15-vibration settings and three dispersed motors. It will cost you around $ 49.99 to get this body-friendly completely waterproof pack of pleasure.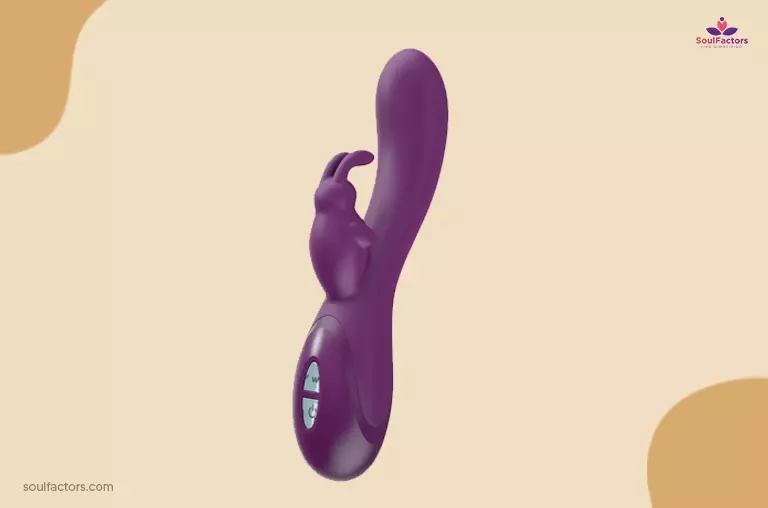 All rabbit vibrators are made out of body-friendly material and are waterproof. They come with a minimum one-year guarantee, so keep the bill with you in case you need a replacement if anything goes wrong. Quality warranty extends to as long as 10 years for most products.
How To Use A Rabbit Vibrator?
Do I have to explain?
The art of pleasuring is a personal choice! Not if you are with your partner, though! If you are going solo, you can lie down with the pressures of the day swept off your head to allow yourself to relax.
You can indulge in a fantasy and insert the vibrator into your holy land while the rabbit ears will take care of your clitoris.
Adjust the settings of the pulse of the main shaft that goes in and the vibrational patterns of the rabbit ears which will tickle your happy button to satiate your appetite. For easy insertion, you could always use a lube (especially if nothing has turned you on yet, to make you wet!). Close your eyes and enjoy the happy ending or ending!
Each rabbit vibrator comes with its manual which you should wade through to get acquainted with the unique options they come with. After all, you should get your money's worth! Some rabbit vibrators come with a remote control that can be used by your partner to adjust the pulse and the vibrational pattern. These features will aid your partner in engaging in handful foreplay instead of having to fret about not having a third arm!
Some of the best rabbit vibrators come with a Bluetooth feature that will allow you to connect it to a phone so that your partner can control the pulses remotely and make you pulsate with pleasure. There are some cheap rabbit vibrators that are available in the market as well, but we would advise you not to compromise on the quality of something you're putting inside your body
Maintenance Matters With Rabbit Vibrators
How to maintain your joystick is a mighty concern you will have when introducing something synthetic into your intimate zone(2). There are different steps recommended for a hygienic session. Make sure you clean it before using it the first time and after every use. There are three steps that are recommended- wiping, cleaning, and sanitizing.
Wiping the rabbit vibrator with tissue paper or facial tissue is the first step. It will wipe off any lube or body fluids from the surface. This is the basic step in the cleaning process.
The second step, which is sanitizing, involves cleaning the rabbit vibrators with a solution of soap and water. If you feel that it is not appropriate to take the vibrator to the tap, you can wipe off the soap with a wet tissue or cloth. Most rabbit vibrators are water friendly, so can be thoroughly cleaned with water, unless indicated otherwise in the instructions. This pretty much kills any bacteria or unwanted microbes from the surface if any.
The third step recommended generally for cleaning a vibrator is sterilizing. This involves putting the vibrator into hot water to kill any residual bacteria or germs. This is an extreme step that is quite unnecessary and not suitable for some vibrators. Do read the instruction manual to check the feasibility.
"Orgasm is becoming more and more difficult. Ejaculation is not orgasm, to give birth to children is not orgasmic. Orgasm is the involvement of the total body: mind, body, and soul, all together. You vibrate, your whole being vibrates, from the toes to the head. You are no longer in control; existence has taken possession of you and you don't know who you are. It is like madness, it is like sleep, it is like meditation, it is like death."- says Osho in "Returning to the Source."
Orgasms are scientifically proven to improve your health and keep your reproductive tract clean. It also improves your appearance, mental well-being, blood circulation, and happiness factor.
It is okay to be lustful once in a while. But with the Rabbit Vibrators, pleasure will become a daily feature, as autoeroticism will never feel like a chore. Are you going to bask in an orgasmic glow or not? Rabbit Vibrators will make your task easy for you.
Happy wanking!😉❤️