"She can beat me, but she cannot my outfit". These iconic lines by Rihanna now hold true to her brand-new hair color too. Rihanna never misses out on flaunting a spectrum of hair color. From stunning almond brown hues to fire-red locks, Rihanna proves that she is a fashion icon. Her sass leaves many breathless.
Her latest hair color is nothing short of glamor. On November 11, the groundbreaking singer, mom of two, and basically "Mother" of all hit the Los Angeles streets heading to a dinner date with friends.
Rihanna's Honey-blonde Hair Makes Her Unrecognizable
Rihanna looked unrecognizable with her long honey-blonde strands that looked straight out of the naughties' Jennifer Aniston.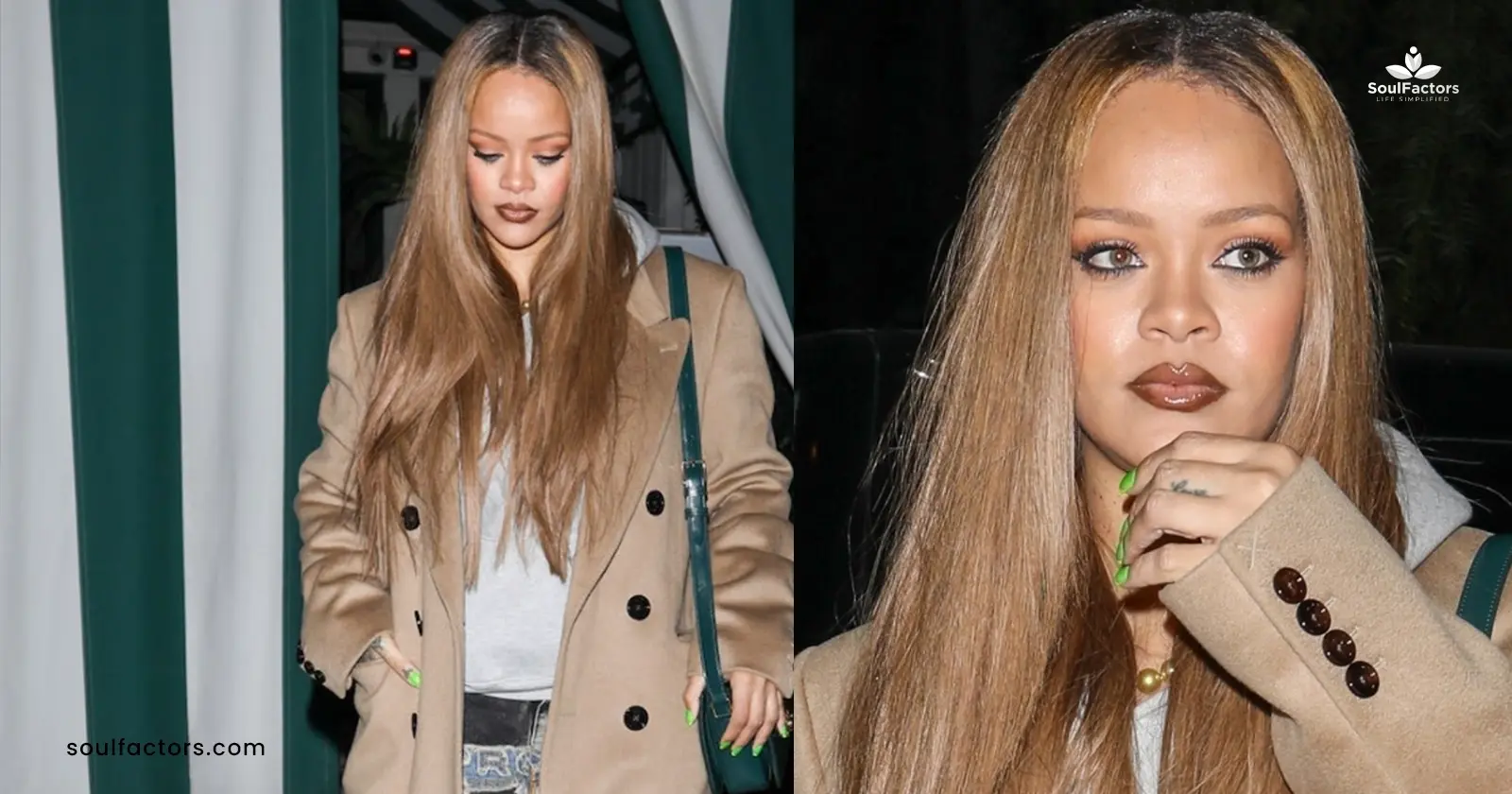 During her evening outing at the San Vicente Bungalows in West Hollywood, Rihanna kept it casual while wearing a dapper double-breasted camel coat by Celine, on top of a relaxed gray hoodie and denim jeans which seem to have an intricate vibrant embroidery/print on it. With edgy snake-print heels and a chic teal purse, Rihanna kept her fit casual yet classy. And oh! her neon green nails looked witchy and attractive.
Rihanna's make-up is what make-up influencers and enthusiasts swear by. With her honey-blonde hair, her black eyeliner(1) with hefty eyelashes looked bewitching. And we just cannot take away our eyes from Riri's brown lip combo.
Rihanna's fans know that this is not the first time the "Work" singer has slayed a lightened blonde honey shade previously. Rihanna was spotted with the same light blonde hair color back in 2013. There was this other instance, where Rih sported blonde hair with bangs for Harper's Bazaar cover photo.