United States Won The Miss Universe Title Again After 10 Years
The glamorous event had stunning outfits and very strong messages for women around the globe, one by the Miss Universe is worth all your ears.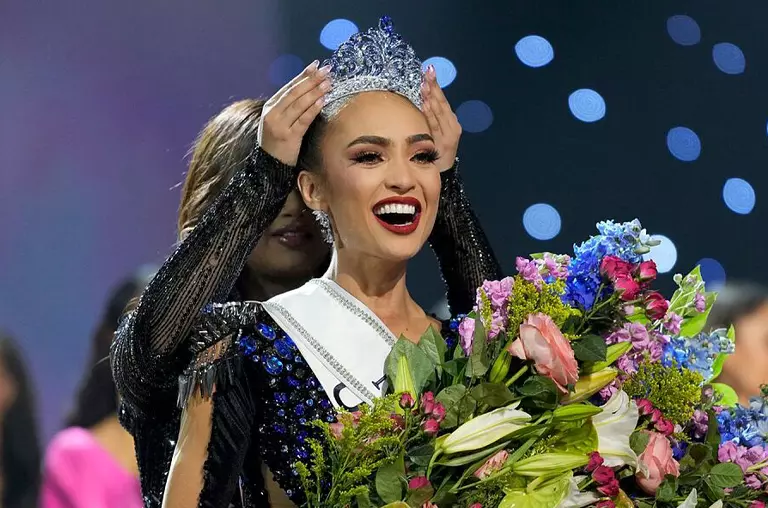 The most prestigious beauty pageant, Miss Universe 2022 was held at New Orleans Morial Convention Center on 14th January 2023. The outgoing Miss Universe Harnaaz Sandhu of India crowned her successor Miss USA R'Bonney Gabriel as the 71st Miss Universe.
It is the country's 9th victory, a number which is the highest for any country to be a winner in the pageant's history. United States of America won the title again after 10 years. The top five finalists were Miss Curacao, Gabriëla Dos Santos, and Miss Puerto Rico, Ashley Carino. The title crown is a sapphire-studded crown worth approximately $5.58 million.
Facts About Miss Universe 2022
R'Bonney Gabriel made remarkable history by being the first Filipino- American to be crowned as the Miss Universe(1). The Houston girl has a Filipino father and an American mother. She was the 9th American to be labeled as the Miss Universe.
She was crowned as the Miss Universe 2023 by beating her fellow contestants, Miss Venezuela Amanda Dudamel and Miss Dominican Republic Andreina Martinez, where the former was first runner-up and the latter was second runner-up. She is an alumnus of the University of North Texas and an active volleyball player in high school.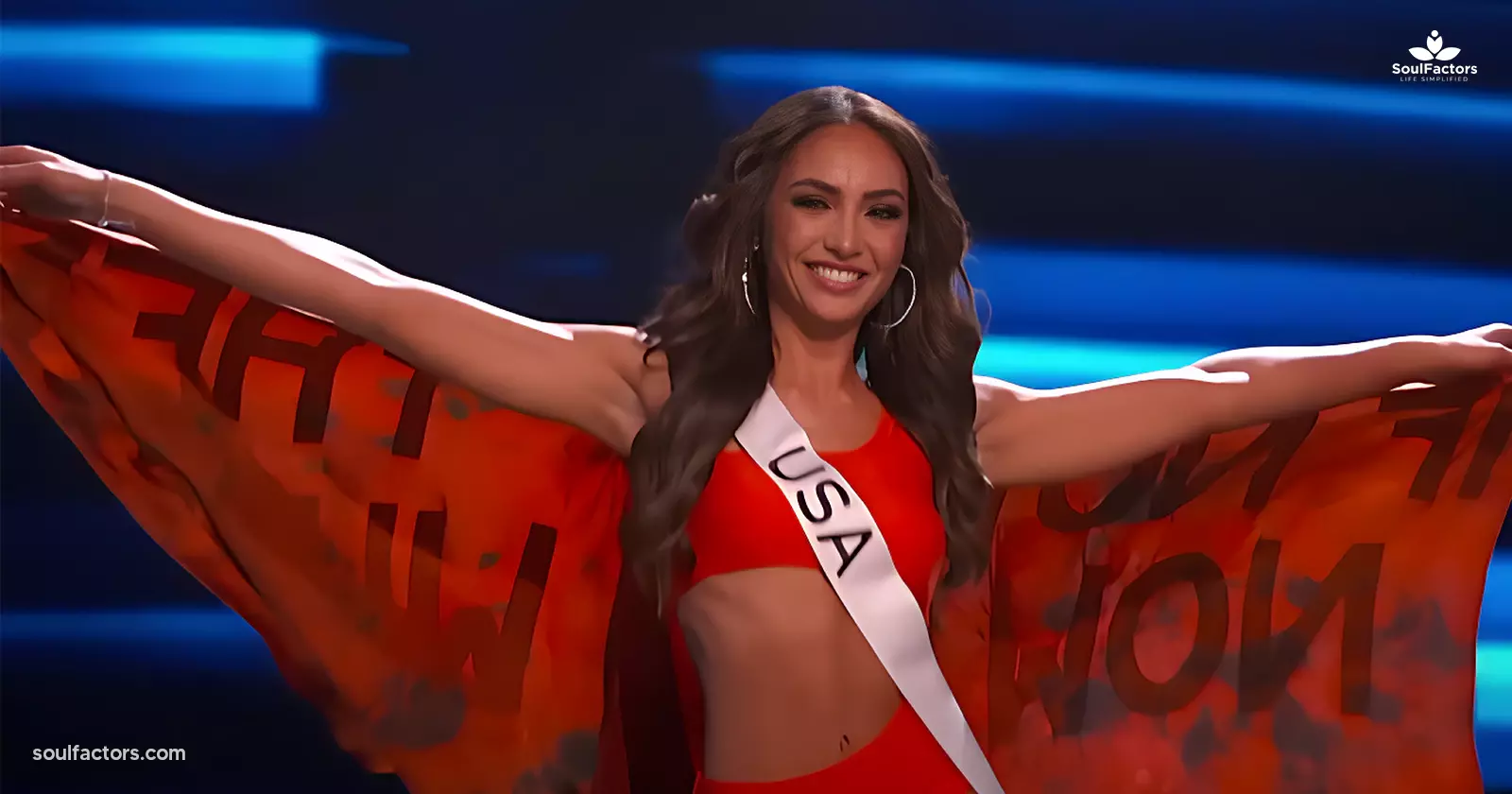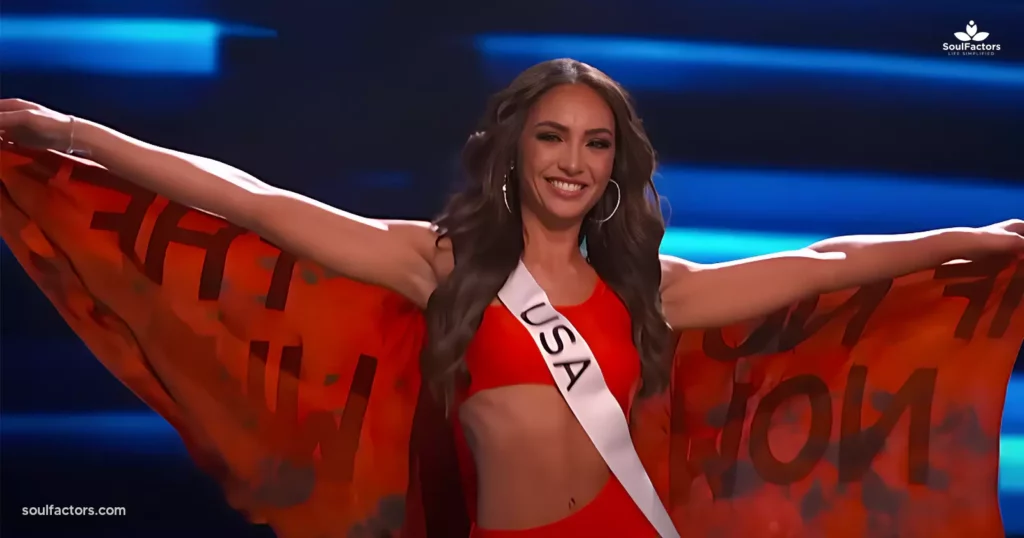 28-year-old Gabriel is the oldest contestant to win the Miss Universe beauty pageant. She is the CEO of her own clothing label R'Bonney Nola. The fashion designer told during the event that she aims to focus on sustainable and slow fashion. Using recycled materials as the sole source she tries to cut down pollution through her clothing line.
She is an activist for women-related issues and advocates for women's empowerment. R'Bonney Gabriel is also a teacher who actively took sewing classes for rape and domestic survivors for them to create a livelihood out of it. She believed in eco-friendly fashion and spoke about her work in the field ending her message by urging everyone to adapt to eco-friendly fashion statements.
It is so important to invest in others, invest in our community, and use your unique talent to make a difference. We all have something special, and when we plant those seeds to other people in our life, we transform them and we use that as a vehicle for change." – said R'Bonney Gabriel.
One such thought-provoking outfit was done by Miss Thailand whose parents were garbage pickers, she wore an outfit out of soda cans and she was glittering in pride.
Magpies & Peacocks(2) is a non-profit design house dedicated to the collection, curation, and sustainable reuse of textiles, to recycle the waste in the fashion industry. R'Bonney is also associated with Magpies & Peacocks to work for her vision to make fashion collectibles out of recycled fabrics.
R'Bonney equally vocalized about the diversity and such representation in society as her roots hail from the Asian- American nationality. She visions herself to be a transformational leader. Her mission is to motivate the woman youth to strive hard for their goals through the process of their own acceptance.
The outfit designed by Patrick Isorena, weighed a total of 14 kilograms, roughly 30 pounds, and spanned 36 inches in diameter, which portrayed the 1969 US moon launch. She conveyed through her outfit that she was proud of her native city, Houston where the NASA center is located working to send the first woman to the moon.
She looked super hot in the shocking orange bikini for the swimsuit round. The swimsuit had a long cape with a written message, "If Not Now Then When?" The fashion designer herself, designed this outfit for the round. She kept her soft curled hair open and her dark brown hair added elegance to her walk. Gabriel, adorned herself in minimal accessories of silver color and was touched with smokey eyeshadow and nude lipstick.
Miss Universe: About The Beauty Pageant
The night was magnificent for the lady as she held hands with her fellow contestants, for the outstanding announcement that had her name, loud and clear. The dramatic music for the background began as R'Bonney smiled elegantly for her honor acceptance given by Harnaaz Sandhu. Queened her with the crown along with a bouquet of flowers to title her Miss Universe.
Candidates from nearly 84 countries represented and fought for the auspicious title. American television host, Jeannie Mai, and Miss Universe 2012 Olivia Culpo were the Masters of Ceremonies for the competition. As backstage correspondents, Miss Universe 2018 Catriona Gray and American entertainment reporter Zuri Hall took charge, which curated an all-female presenting panel, the very first in 70 years.
On October 26, 2022, the Miss Universe organization was bought by the Thailand-based JKN Global Group. The official broadcaster of the show was The ROKU Channel. It's the first edition of the Miss Universe since 1954 that wasn't broadcasted through any American television network.