Everyone knows how crucial a setting powder is in the make-up application, still many skip this step. Imagine doing a full face make-up with all that attention, precision, and energy you got, and not wearing the setting powder! That doesn't sound right. Spending all that time and effort doing so much make-up only for it to wear out a few hours later? How mortifying!
Now that's where the setting powder comes to the rescue. Just a few dabs and you get flawless, matte, shineless, long-lasting make-up. The oil-absorbing minerals, that are in the powder absorb all the unwanted oil on your face, which keeps your make-up on the verge of melting off anytime, to give a smooth finish, blurring the fine lines, and making the unwavering pores look super small.
Best Drugstore Setting Powder – For A Flawless Look!
With all those glorious benefits, it may seem to anyone, that these powders are high-priced. But here's the good news. There are so many drugstore-setting powders out there, which costs even less than $6 but works as well as the high-end ones.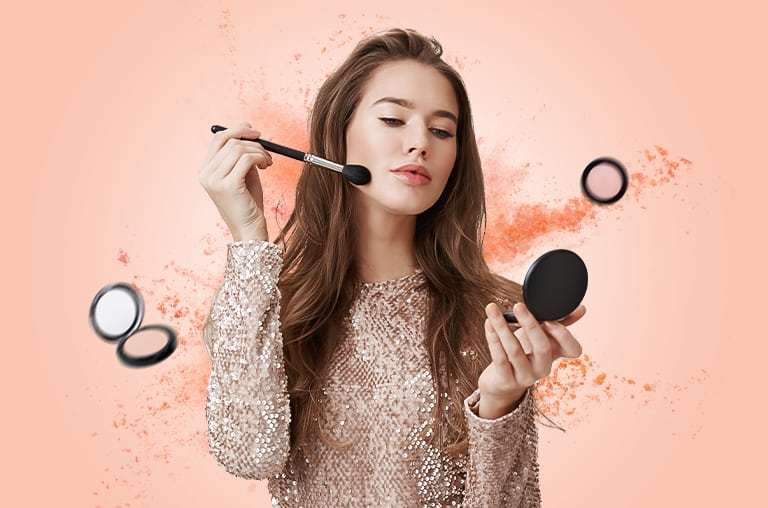 How Do I Choose The Right Shade of Drugstore Setting Powder?
You learned about the benefits of the magic powder already. Now let us see the right steps to follow to choose the right setting powder.
For all the amazing benefits to work for you, you need to choose the right powder for your skin tone, type, and needs. Be it the under-eye coverage, or the right shade for the dark skin, or maybe the oily skin struggles like acne breakouts, or the large open pores, there is a right powder for all your needs.
Keep these steps in mind, and you won't go wrong!
The setting powder shade should be the same as the color of your skin.

Knowing and choosing the right finish for your skin type, be it glossy or matte.

Finding the right texture, precisely, the finely milled formula, for a natural clean look.
10 Best Drugstore Setting Powder Of All Time!
Now we know the advantages of using a setting powder, and also the right steps to pick the right one. Let's see the
Maybelline New York, Fit me Matte Poreless Drugstore Setting Powder
This flawless, light-pressed powder is a must-have for anyone. This mattifying powder makes the pore and oily look disappear instantly. It gives a long-lasting, natural, poreless finish.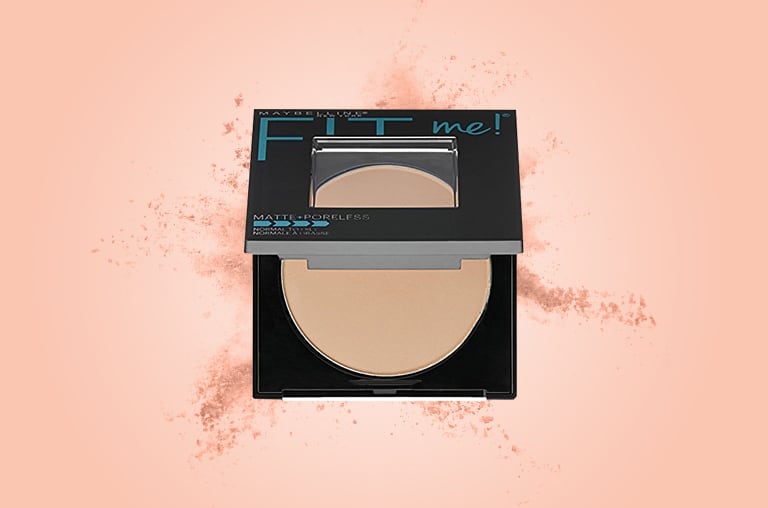 It contains anti-shine perlite(1), which absorbs all the unwanted extra oil, giving a matte look. If you are someone who doesn't like the heavy make-up feeling, then this is for you.
Pros
Lightweight.

Oil-free.

Natural finish.

Worth the money.

Dermatologically tested.
Cons
None
Revlon Colorstay Pressed Drugstore Setting Powder
For a silkier texture, and a flawless finish, this setting powder works well. This is oil-free, and it also absorbs oil all day, to give a shineless matte finish for a very long time.
It works well on sensitive skin as well. For everyday use, this product is the right choice. This is available in six shades, and also comes with a puff applicator. Use it with your foundation, or your bare skin, you'll always get a flawless look.
Pros
Oil-free

Suits sensitive

skin

Good coverage

Long-lasting
Cons
None
Rimmel London Stay Matte Pressed Drug Setting Powder
Want a baby's soft, fresh-looking skin for endless time? Then you are at the right place. Not just that, the Rimmel London stay matte powder has all the qualities a woman wants.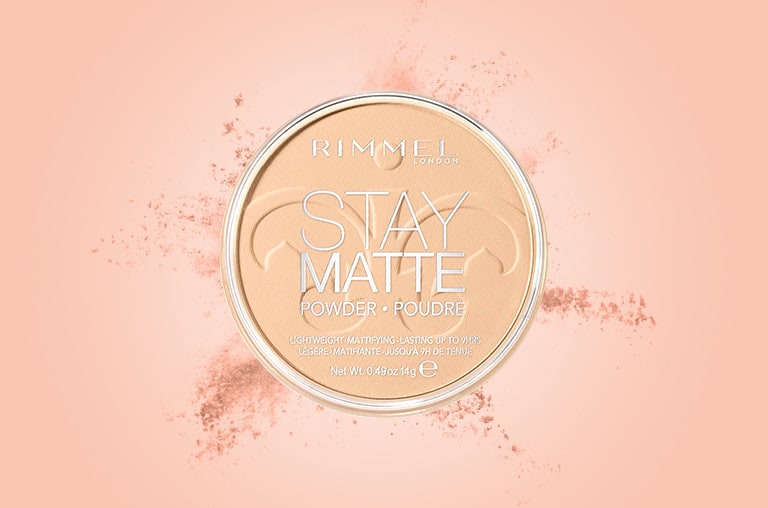 Be it the lightweight formula or the mattifying long-lasting coverage, or the best part, it is Paraben-free and completely odorless. Gain confidence, and an edgy look, with this setting powder.
Pros
Paraben-free

Odourless

Long-lasting

Highly blendable
Cons
None
Sugar Cosmetics All Set To Go Banana Drugstore Setting Powder
This is one setting powder that suits all tones of skin. The benefits of this powder are countless. It does absorb all the extra oil, to make the make-up last longer, but there are other features too.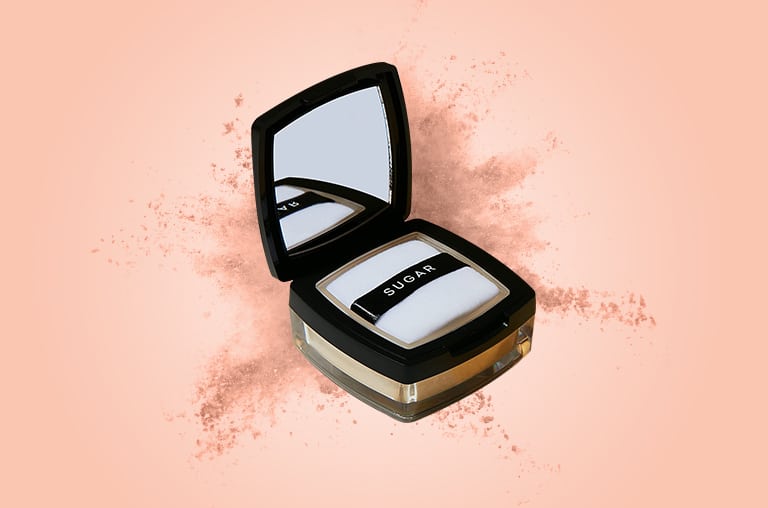 It shrinks the appearances of fine lines and wrinkles, works well on uneven skin tones, to correct the discoloration. Get flawless, mattified skin with no pores and flashbacks.
Pros
Sweatproof

Lightweight

Corrects discoloration

Budget-friendly
Cons
Not suitable for sensitive skin
Makeup Revolution Luxury Banana Drugstore Setting Powder
This setting powder is so good that it gets compared to the Ben Nye banana powder all the time. Get the luxurious feel with this affordable powder, to reduce the unwanted shine, correcting redness and pink undertones.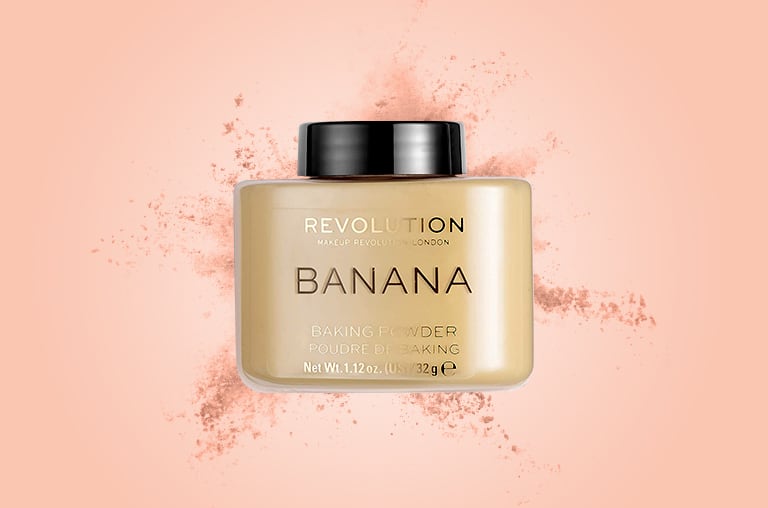 Few dabs on the T-zone and under the eyes, brush it off after 5 minutes, and you are good to go. Brighten your under-eye and hide those fine lines with this finely milled powder for long-lasting make-up.
Pros
Mild scent

Long-lasting

Brightens the high points Affordable
Cons
Might not suit dark tones.
PROS HD Banana Drugstore Setting Powder
One powder for all skin tones. Yes, get ready to raise your confidence with the flawless skin that you get with this banana powder. This hydrating powder doesn't dry out your skin, thus protecting it from all the pollution, blurring out imperfections, to get a natural, shine-free look.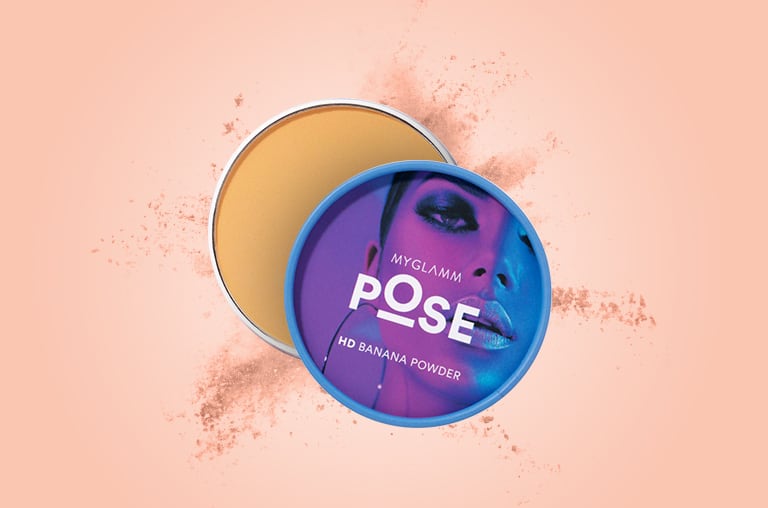 Pros
Sheer coverage

Hydrating

Natural finish

Long-lasting
Cons
No puff included
Faces Canada Ultime Pro HD Finishing Touches Drugstore Setting Powder
This powder has special spherical microbeads, formulated in Italy, (2) which provides an optical soft-focus effect blurring out imperfections.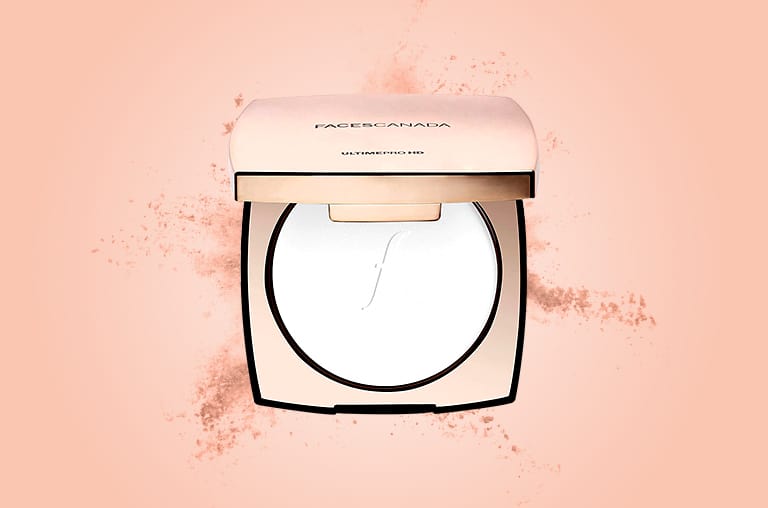 It also contains hyaluronic acid, which is highly known for its excellent hydrating properties. (3) It is highly blendable and it sets your make-up so well, that you won't need a touch-up for a long time, giving you a crackles look.
Pros
Evens out skin tone

Anti-aging

Mattifying

Longer stay
Cons
None
Covergirl Clean Professional Loose Drugstore Setting Powder
This silky fine powder is the one you need for a smooth and beautiful finish. It keeps your foundation looking just right. This also is easily blendable, which makes it easier to layer it upon all the other make-up. The Covergirl Clean Professional loose powder is also Leaping Bunny approved cruelty-free, thus not tested on animals.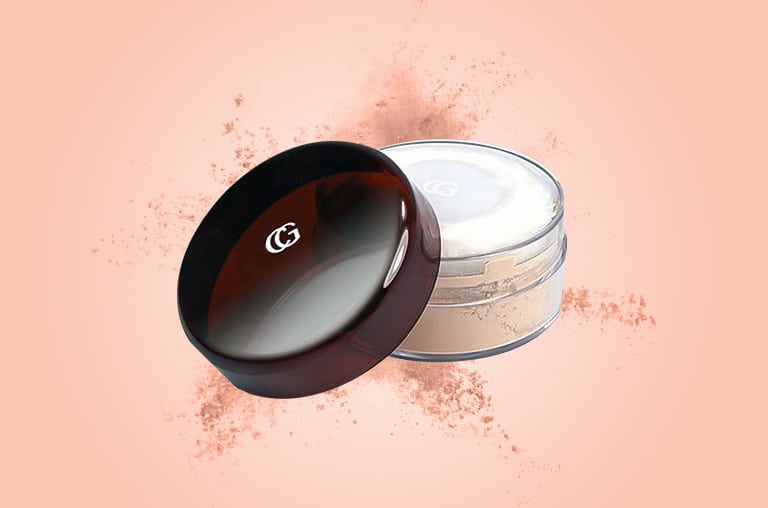 Pros
Cruelty-free

Highly blendable

Non- comedogenic

Long-lasting
Cons
None
L'OREAL Paris Makes Up Infallible Pro Sweep And Locks Loose Matte Drugstore Setting Powder
This pro-inspired translucent loose powder locks in make-up all day. The micro-fine formula blurs fine lines and diminishes pores for a smooth natural finish. Get this amazing product for yourself to never get the cakey look ever again. Along with baking the face, setting the foundation, this can also be used to mattify the lips.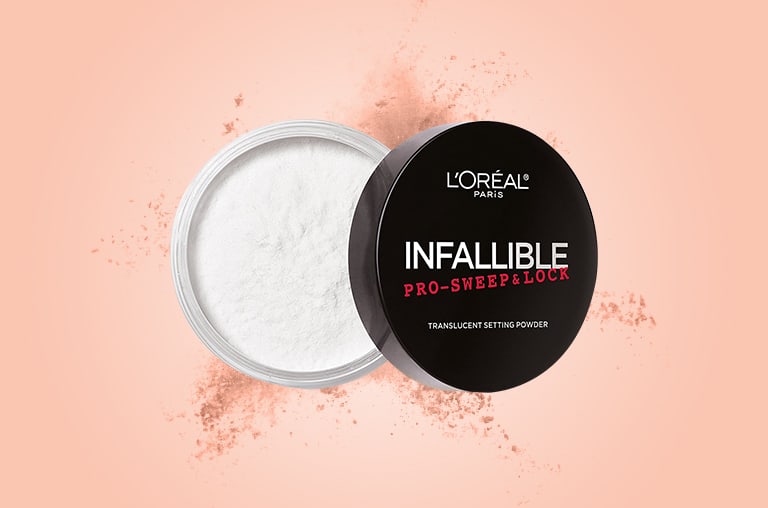 Pros
Sweatproof

Hides fine lines and wrinkles Waterproof

Odorless
Cons
Might not suit dark skin tones
SERY Fix'n'Click HD Compact Finishing Drugstore Setting Powder
This weightless high-definition formula acts as a compact and a finishing powder at the same time. But it also can be used to set the make-up for a long-lasting look.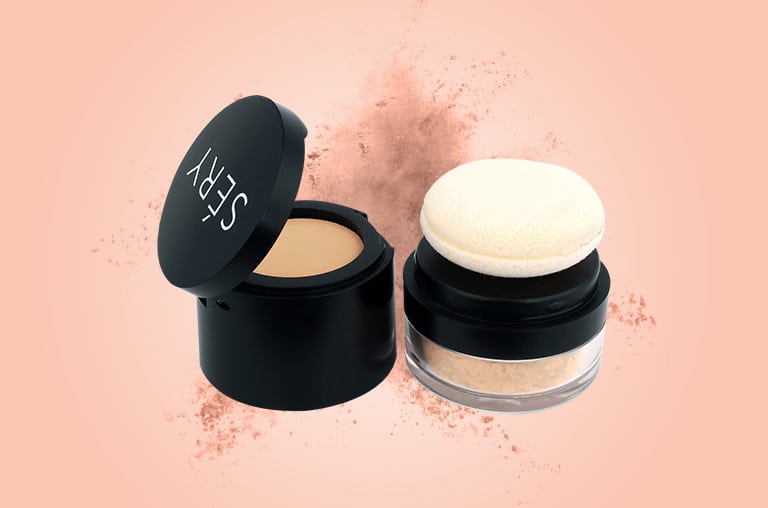 Who will not want such a product which can save both money and time? This product can be used on an everyday basis too. It also has natural ingredients like red raspberry and corn starch, thus moisturizing and giving your skin UV protection.
Pros
Moisturizing

Paraben and cruelty-free

Anti-inflammatory

Lightweight
Cons
None
Confused Between A Finishing Powder And A Drugstore Setting Powder?
So many powders around you, that it makes it difficult for you to choose what is right for you? Whatever it may be, the fact that the finishing powder and the setting powder aren't the same doesn't change. Yes, that's right, the setting powder serves a different purpose, unlike the finishing powder.
A setting powder does exactly what its name says, that is, it sets your make-up. And when it comes to the finishing powder, a finishing powder is used at the end of the make-up application as it is actually for the looks. It kind of blurs pores softens texture, it is like how an Instagram filter would do to your appearance. But for the long-lasting stay of your make-up, you do need a setting powder before the finishing powder.
Final Thoughts
Now that makes it clear to us, that a setting powder is a very essential part of our make-up routine. So why not find the right one for ourselves? Choose the right one for you based on your skin tone, types, and needs, and do let us know in the comments section, how wonderfully the powder works for you!
Frequently Asked Questions( FAQs )
[sc_fs_multi_faq headline-0="h2″ question-0="Why is setting powder important to apply on top of the foundation?" answer-0="Setting powder is the one that protects the foundation from external factors like pollution, rain, sweat, etc, so it is a crucial part of the make-up routine. It makes sure to keep the foundation in place. " image-0="" headline-1="h2″ question-1="What happens if you don't use setting powder on top of the foundation?" answer-1="If you don't use a setting powder after applying it to make-up, you will soon find your make-up melting off. Using setting powder increases the staying power of your foundation, concealer, etc making sure that it stays in place for a very long time." image-1="" headline-2="h2″ question-2="How do I use a setting powder after a foundation?" answer-2="After applying the foundation, dab the setting powder onto your high points like under eyes, T-zone, the cheeks, etc. leave it like that for a few minutes. You can also contour your face by that time. Brush the setting powder off after 5 minutes, and you are good to go." image-2="" headline-3="h2″ question-3="Can you apply setting powder if your foundation is already dry?" answer-3="Setting powder is the one that sets your make-up. So it can also be used after the foundation dries. It still absorbs the excess oil to make sure the foundation stays in place. Setting powder is also used to do the touch-ups if there is an appearance of oil or sweat much later after applying the make-up. " image-3="" headline-4="h2″ question-4="Is it possible to have a flawless foundation without using powder?" answer-4="Setting powder plays a crucial role in the make-up application. It is necessary to use a setting powder to make sure that the foundation, concealer, etc stay in place and don't wear off. Setting powder also makes sure to increase the staying power of all the other make-up products. A setting powder is also used to do the touch-ups, where it absorbs all the excess oil from the face. " image-4="" count="5″ html="true" css_class=""]