Whoever said building a makeup kit for beginners isn't hard must be insane. How else would you explain the bewilderment while choosing one product from the thousands? The contemplation of what to pick and what to pass and what works best for your skin? Curating a makeup kit with expertly chosen essentials is hard even for an expert, let alone a beginner.
But fret not! Ahead, find a full makeup kit list with all makeup essential for beginners!
Basic Makeup Products to Build Your Makeup Kit for Beginners!
The truth is mixing and matching sets of staple makeup products from your favorite brands is fun. But what if you have an easier way to color match your makeup clutter? With only a makeup kit of all must-haves in anyone's and especially beginner's makeup collection, you get to get things done easier without forgetting any basic product at the last minute.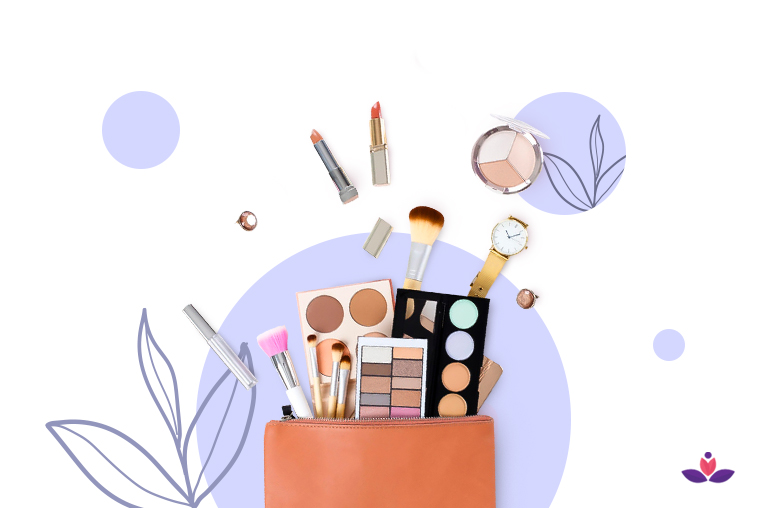 Now comes the other important question! Where do you start? How many products do you need to build your own makeup kit for beginners? What are the makeup essentials(1) for a beginner? Here, I have listed all basic makeup products for beginners. Now, all you have to do is apply each product in the right order to create your trendy looks and paint your face to perfection. So, let's get caking!
Skin Prepping Products to Add to Your Makeup Kit For Beginners
Even before wearing makeup, you have to prep your skin with the right skin care products(2). You have to take care of the base first! Wash your face with a gentle cleanser, followed by a toner, moisturizer, and sunscreen.
Primer
The first basic product in any makeup kit is a primer to create a seamless canvas for makeup application.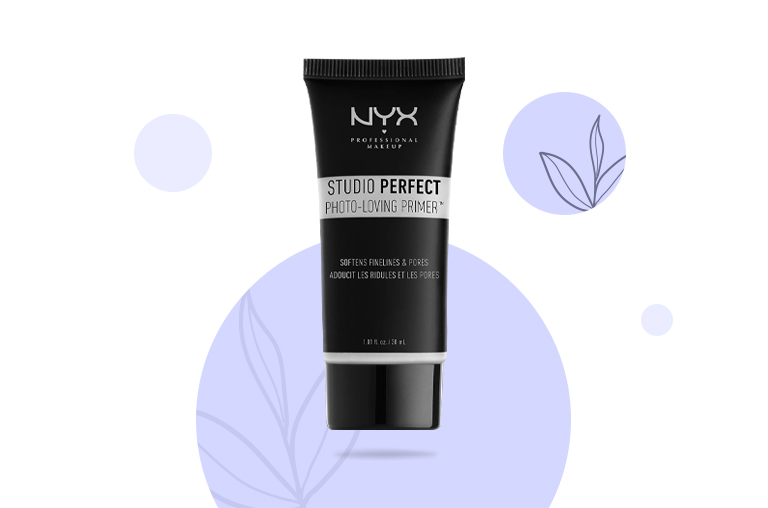 Our pick: NYX Studio Perfect Primer
It not only makes makeup application easier but also smoothes out the fine lines, large pores, and wrinkles to improve the lifespan of your makeup.
Foundation – Makeup Kit for Beginners
The next basic makeup product is a foundation. You have to pick this one carefully as you have to choose the right shade for your skin tone and skin type.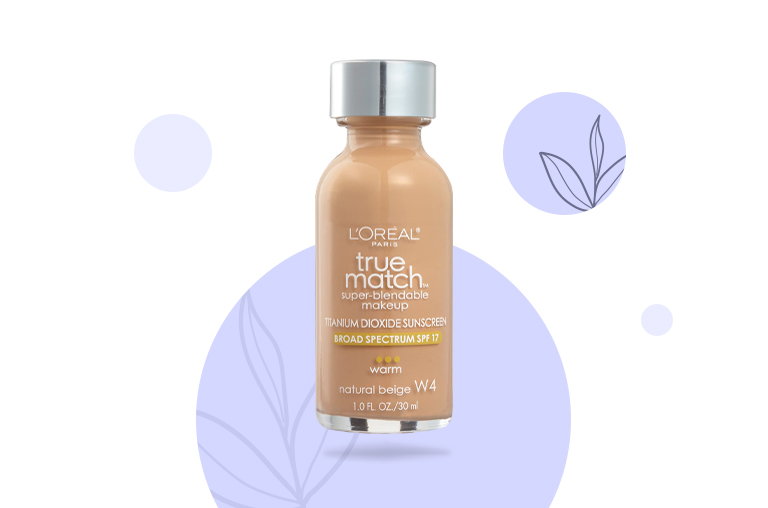 Our pick: L'Oreal Paris True Match Super-Blendable Foundation Makeup with SPF
The best choice is to look for a foundation with buildable formula and full coverage with —preferably— natural finish.
Concealer
To cover up those dark or red spots, blemishes, and dark circles around your eyes, concealer is the product you are looking for!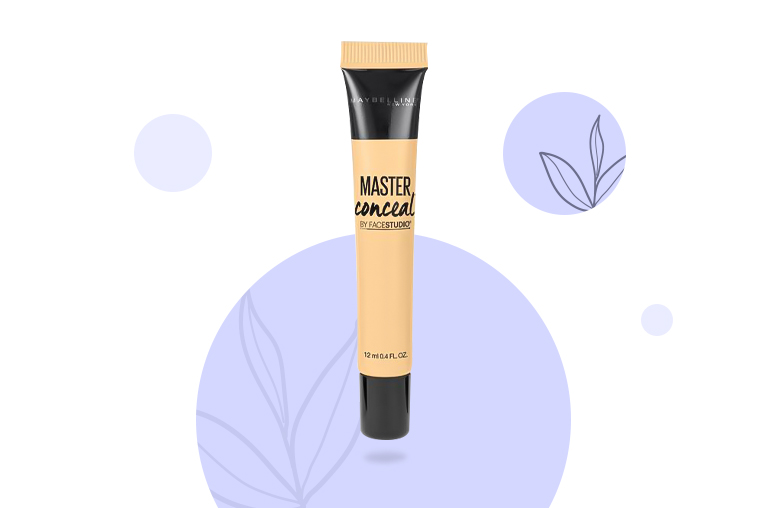 Our pick: Maybelline's Master Conceal Makeup
It comes in many coverage levels and textures. Choose one shade close to your foundation to avoid discoloration.
Bronzer – Makeup Kit for Beginners
For your facial features to stand out with a healthy glow, you can use a bronzer to contour your face. It gives depth and dimension to your face while enhancing blush and highlighter.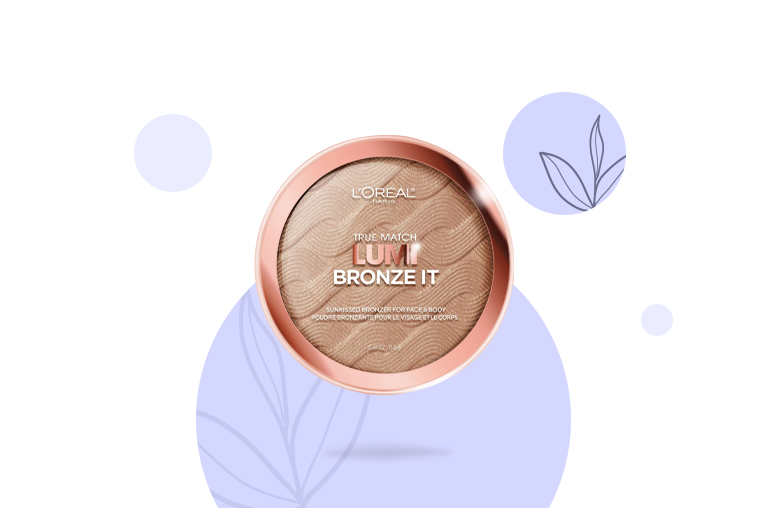 Our pick: L'Oreal Paris True Match Lumi Bronze It Bronzer
You can simply dust it lightly over the areas like your forehead, hollows of your cheeks, nose, jaws, and chin. Keep in mind to never choose two shades darker than our skin tone.
Blush
To give your face life, coat your cheeks with blush. It gives a subtle glow.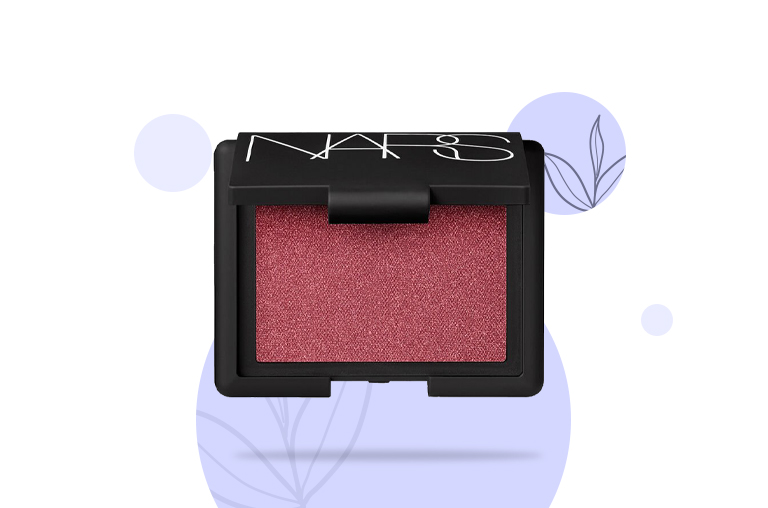 Our pick: NARS Blush Orgasm X
All you have to do is sweep it gently across your cheeks. Always remember to blend it and keep it natural —not heavy.
Highlighter – Makeup Kit for Beginners
To further define your facial features, you can use a highlighter to your cheekbones, cupid's bow, and the tip of your nose.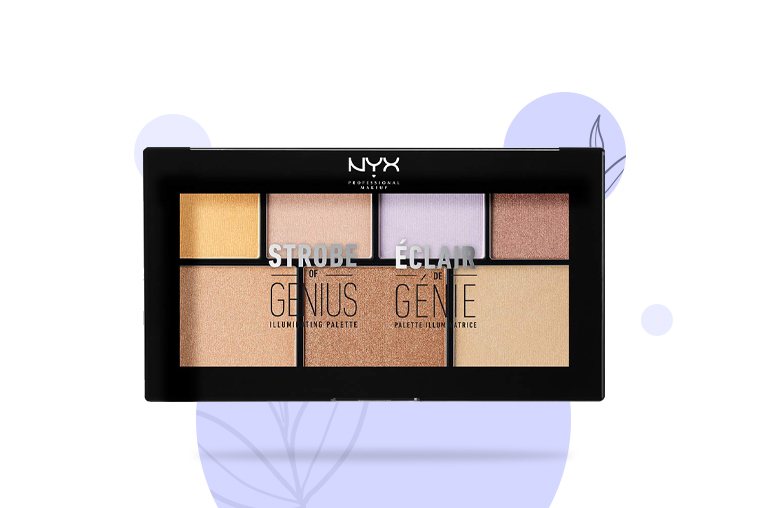 Our pick: NYX Strobe Genius
Basically wherever the sun hits your face. Or anywhere shadowed by other parts of your face, say under your brow bones and your eyes.
Eyebrow Pencil
You need an eyebrow pencil to shape your arches perfectly and fill in with light strokes for fuller-looking eyebrows.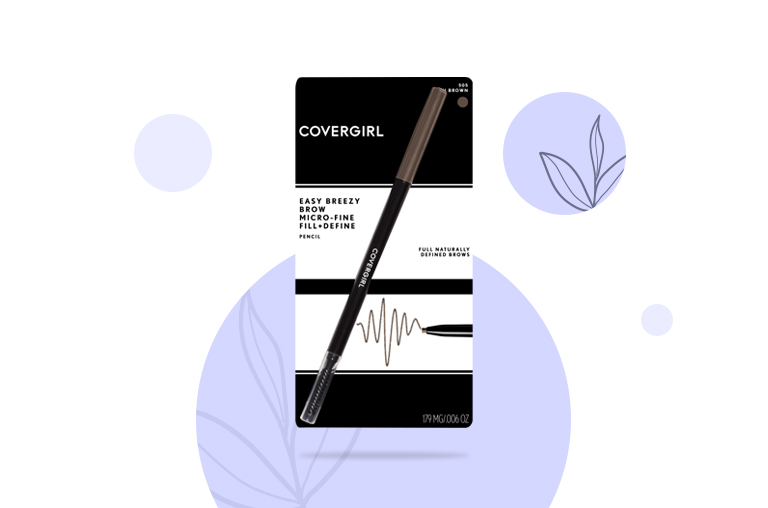 Our pick: CoverGirl Micro-Fine Fill + Define Eyebrow Pencil
Choose the right color for your skin tone to define your brows!
Eyeshadow Palette – Makeup Kit for Beginners
Your next must-have product in a makeup kit for beginners is an eyeshadow palette.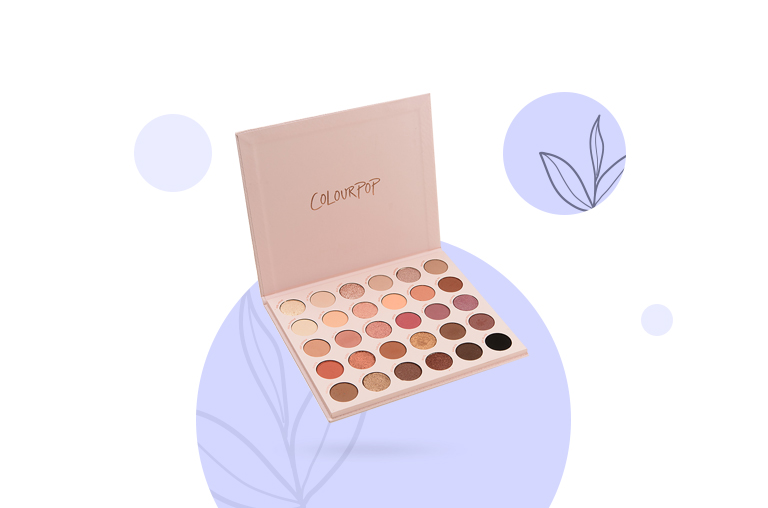 Our pick: ColourPop Bare Necessities
Whether you want to start experimenting with bold hues or just a simple everyday look, you need an eyeshadow palette with a range of tones and textures. Look for one with lots of neutrals, especially for a beginner. You can create all classic eyeshadow looks!
Eyeliner
Now, this is the product to define your eyes seamlessly.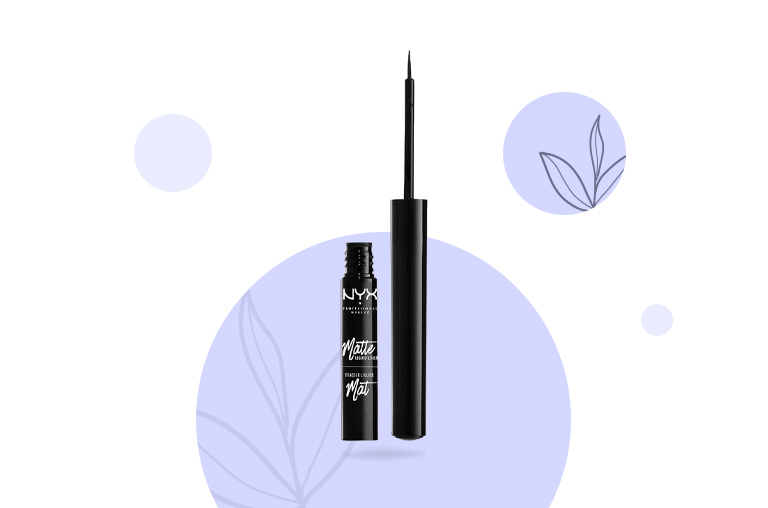 Our pick: NYX Matte Liquid Liner
As there are many types of eyeliners in the market, you can choose the one you prefer. Pencil and liquid eyeliner are more common. Whether you prefer a basic line across your lids or a cat-eye flick, you can make your eyes pop with eyeliners.
Mascara – Makeup Kit for Beginners
The best makeup kit is incomplete without mascara to wake up and volumize your lashes with an instant lift.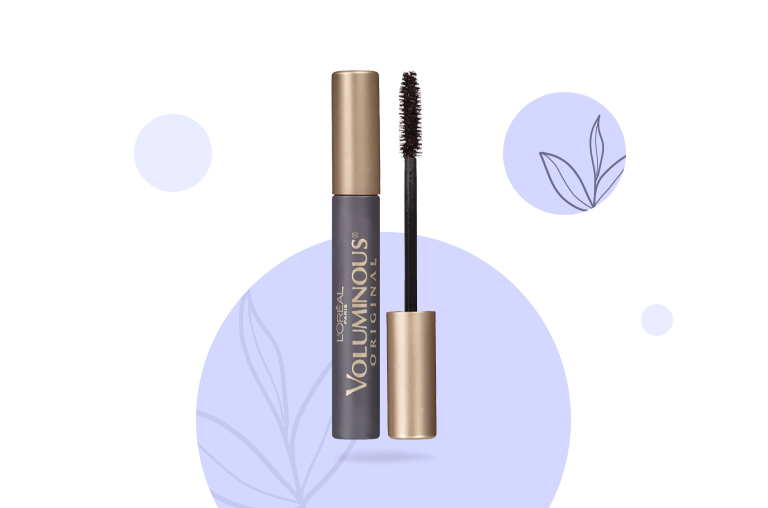 Our pick: L'Oreal Voluminous Mascara
A few coats of mascara is all it takes to make your eyes look completely different! So polish your lashes! Look for a mascara that won't clump or create spider legs.
Lip Balm and Lipstick or Lip Gloss
Lip balm is a necessity to keep in your makeup kit(3). The other addition is either lipstick or lip gloss, you can choose the formula you'd like. Or both.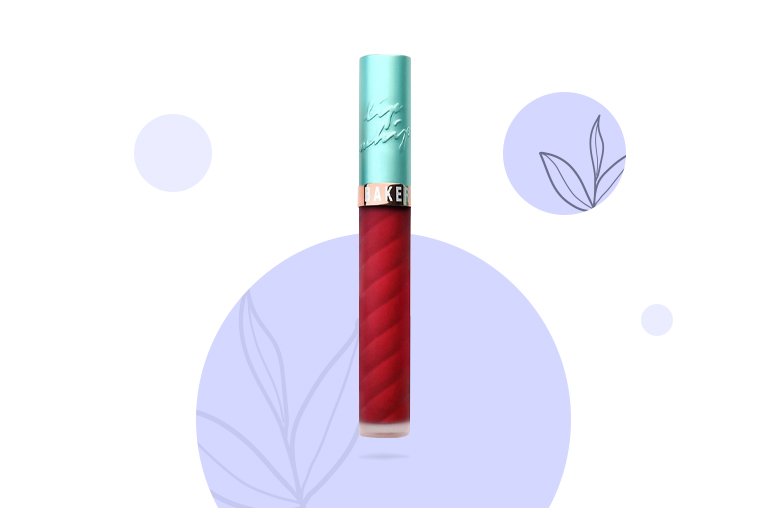 Our pick: Beauty Bakerie Matte Lip Whip
Lipgloss is always subtle and casual. On the other hand, if you want to go bold, choose a bold shade of lipstick. If you want to merely paint your lips, choose a shade matching your skin tone. After all, lipsticks are never enough!
Setting Spray – Makeup Kit for Beginners
This is another basic and essential product in your makeup kit.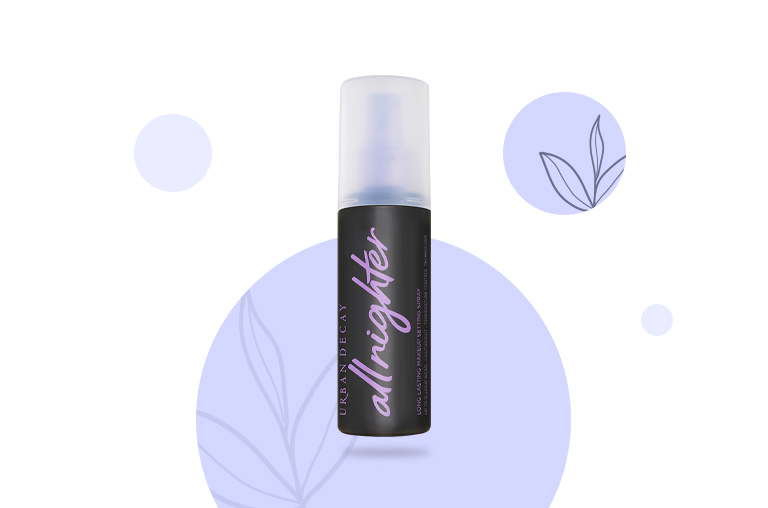 Our pick: Urban Decay All Nighter Long-Lasting Setting Spray
To keep your makeup intact and last all day, you need to spritz on setting spray. You can also complete your makeup application with this final step!
Brushes
How can you paint your face without brushes? You cannot, duh.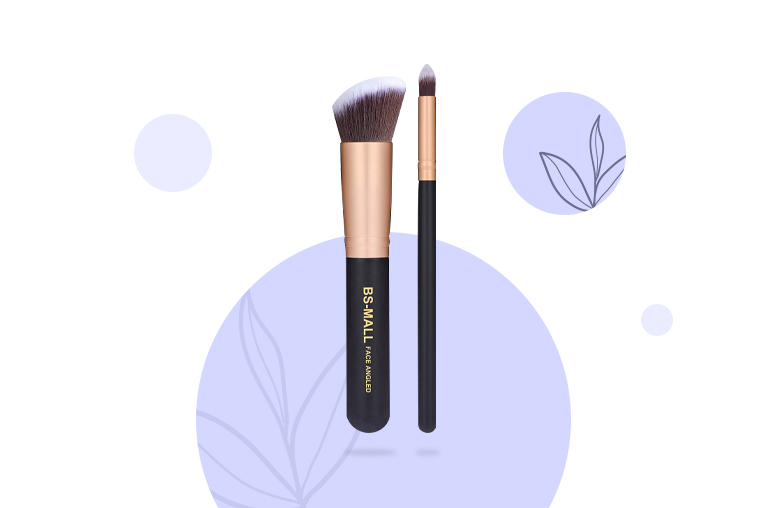 Our pick: BS-Mall Makeup Brushes
You can (but don't have to) buy different makeup brushes for precise and natural makeup applications. Instead of buying them all separately, you can buy one single makeup brushes set.
Sponges – Makeup Kit for Beginners
For effortless blending, you can use beauty blenders or sponges. Because not all products can be applied with your fingers.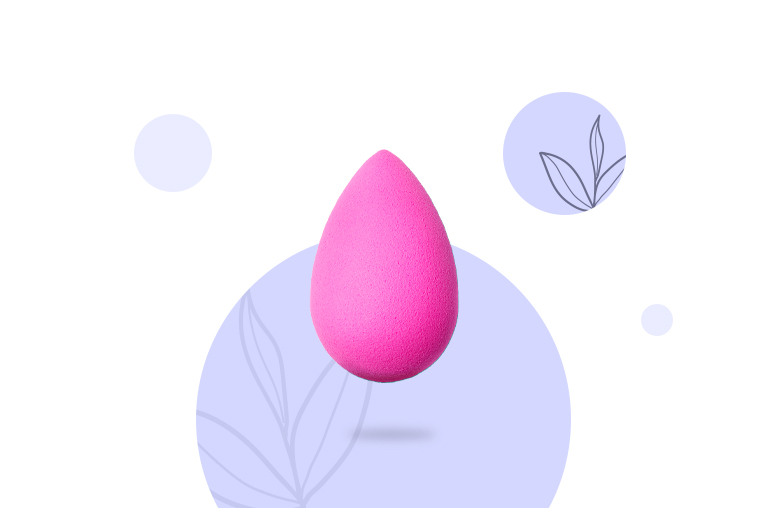 Our pick: Original Beauty Blender
You need to blend foundation and concealer perfectly for a flawless finish —that's where sponges come! So, use the rounded sides to blend large areas and the tip under your eyes.
Makeup Remover
No one can promise a makeup application without mistakes, not even pros.
So, it is always wise to keep some type of makeup remover with you. Besides, you need to remove your makeup at the end of the day anyway.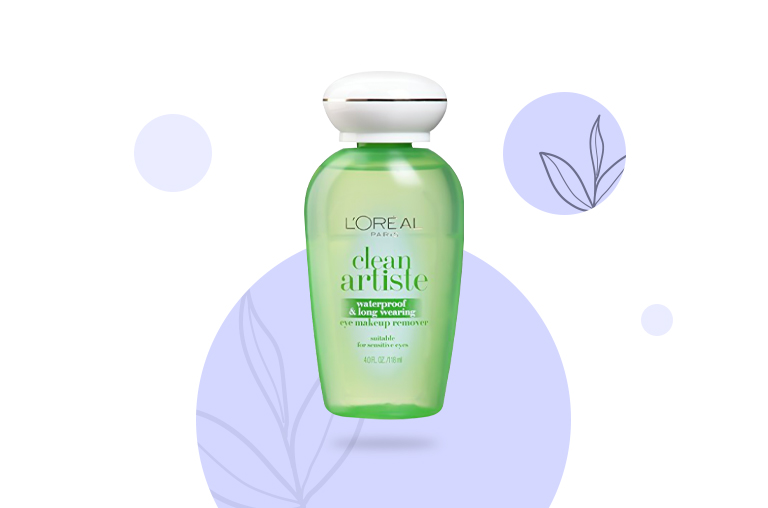 Our pick: L'Oreal Clean Artiste Eye Makeup Remover
Packing up
These are the basic makeup products for beginners. You need to keep them all in your makeup kit for a complete and effortless makeup application. Now, with this full makeup kit list, you don't have to worry about missing out on any essential makeup product! You have your own checklist to build your makeup kit for beginners!