Women are not known for their pickup lines. Women are meant to be sought after. Don't you agree? Who likes to follow a man around and try to get his attention? Agreed that we have our types and choices. We do get our eyes stuck on some men who will have a close semblance of our dream man. We do want to know them further. Yes, I believe in love at first sight! But we don't just go after appearances. We want to know more about them. But we do not think it is 'decent' in any rulebook to ask a strange guy his phone number, just like that, out of the blue. A woman pursuing a man who shows her no interest is the height of desperation. This is where the best pheromone perfume for ladies comes in!
In layman's language, pheromones are natural chemicals that our bodies exude that attract the opposite sex. It has a key to our vitality, genetics, and general health. Pheromones are used by different organisms like ants, bees, and termites to help them get to their source of food, select their gang and make them stay 'faithful' to their trails! We are now trying to mimic nature with the artificially induced law of attracting mates.
Best Pheromone Perfume For Ladies: How It Works?
Pheromone perfumes are a mix of synthetic animal musk and chemicals that stimulate the olfactory system. Animals produce pheromones using scent glands found all over. Have you not seen them sniffing each other's rear to identify their mate? Funny but real that pheromone perfumes make our jobs easier and less gross!😉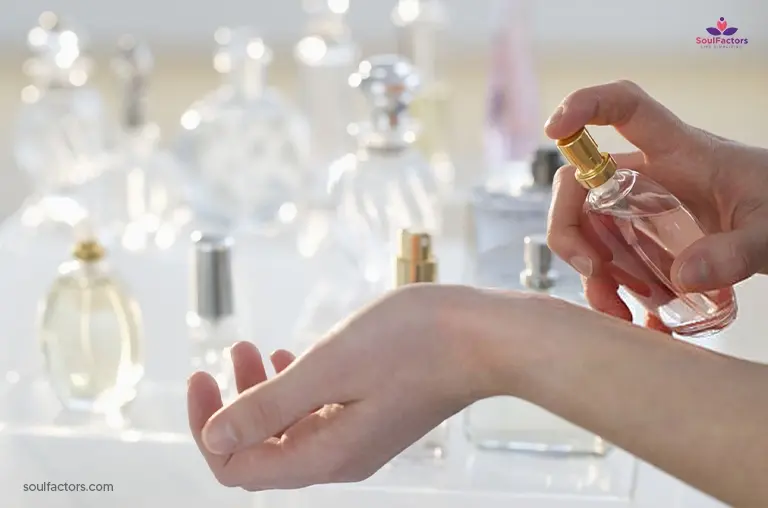 Animals have vomeronasal organs, which are receptors for picking up pheromones(1). Humans also have this organ, but the jury is still out to check how this organ works for us. But anecdotal evidence does suggest that pheromone perfumes work big time. One of my friends wears one on all her dates, and she blushes when she says, " Rani, you should have seen the way he looks at me." She chuckles, saying this every single time, and thanks her pheromone perfume.
Well, from my experience, I have seen that perfumes are totally personal. What works for Jenny may not work for Susan! It is how the scents mingle with your sweat that brings out the magic. You have to try it on and live a day with it on you to place your finger on the best pheromone perfume for ladies. Here are a few ones handpicked for you.
15 Best Pheromone Perfume For Ladies
Pure Instinct
A TikTok- crowned most attractive pheromone perfume oil- Pure instinct is a unisex pheromone perfume that can be layered with your perfume to bring out the pheromone effect in a multifold way. Made yum with fresh notes of mango, Mandarin, cinnamon, honey, and white musk, this is a matchmaker among the lot. The plus is that you can use this as a massage oil while taking a bath or add to the bath water. If you want to go overboard with it, you can even add it to a diffuser at home.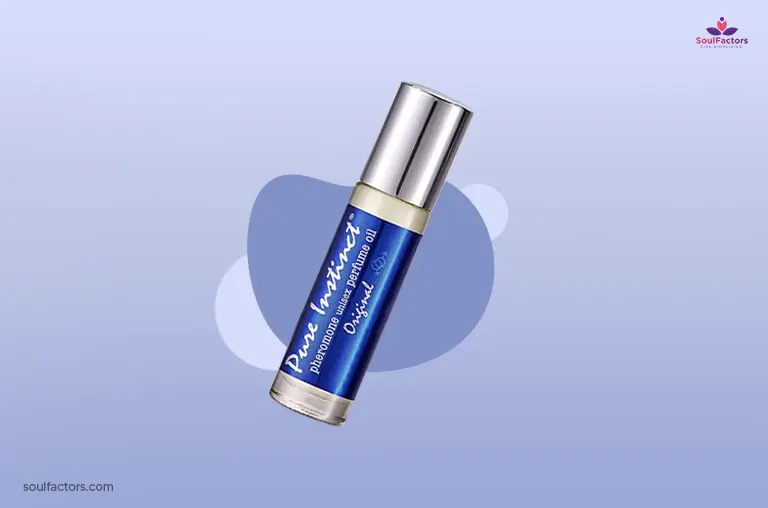 Naming the pros of this Pure Instinct Pheromone Perfume oil- it is gluten-free, alcohol-free, paraben free, and affordable. But the scent is not very long lasting is a con.
Price: This Pure Instinct Pheromone perfume is priced at around $16.95 for a roll-on of 0.34 FL oz. The Pure Instinct Pheromone-infused perfume oil for her is a lady-only version that has undertones of vanilla-infused sandalwood and is priced at around $17.95 on Amazon.
Erox Realm Intense Women EDP Spray
When naming the best pheromone perfumes to attract men, Erox Realm comes into the top realm with its floral fragrance. Originally designed by Rodney Gordon and Owen Luder from the house of Erox, Realm Intense Women's Eau De Parfum is long-lasting and worth the money.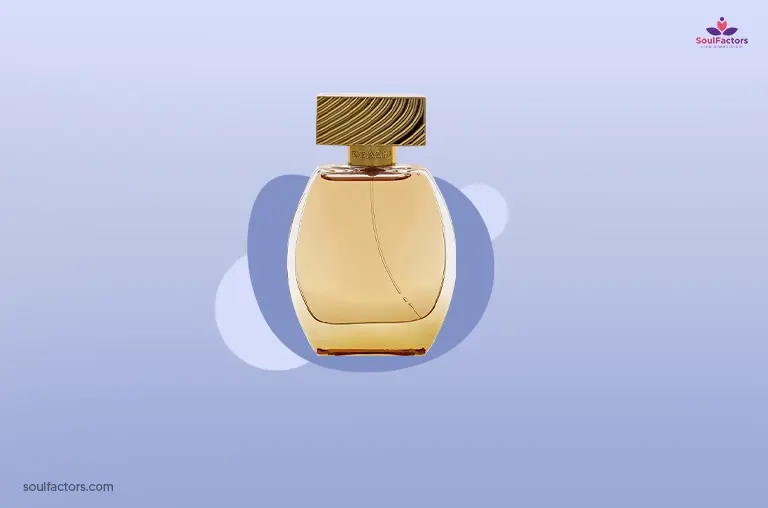 This one is a unique blend of floral scents like violet, orchid, and heliotrope at the top note, and the sweet notes of vanilla and orange at the heart note. The con that is mentioned in many reviews is that it is a tad overwhelming a scent for others.
Price: It is priced at around $16.99 on Amazon.
Lure him Pheromone Attractant Gold Formula
Lure Him Pheromone perfume spray is one of the best pheromone perfumes for ladies to attract men, as the name suggests. It is stated to bring out the passion and attraction to the lady with its strong pheromone concentrate, which contains top notes of red berry and elemi and the heart notes of osmanthus and Jasmine.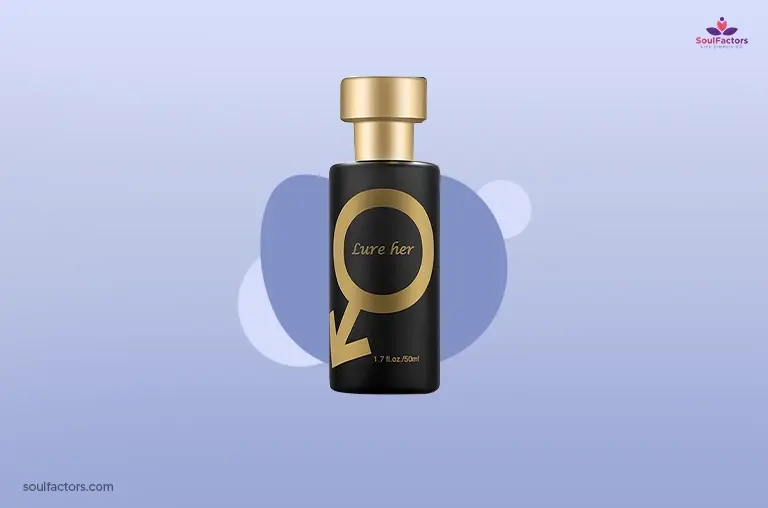 The base notes consist of ISO- E super that adds the cedar like musky perfume. The pros are that it is itch- free, and the scent is great. But some are of the opinion that it is too pricey, though the scent is great.
Price: It is priced at around $9.95.
Best Pheromone Perfume For Ladies: Pheromone By Marilyn Miglin
Best Pheromone Perfumes for Ladies to Attract a man-Pick 4, Pheromone By Marilyn Miglin. No gimmicks but top notes like lotus, rosemary, and mint, with mid notes of Jasmine, ylang-ylang, orange blossom, iris, and rose, this one is a puller. A special blend of 179 ingredients including wild grasses, roots, flower essences, raisins, and essential oils from all over the world, this has been around since 1978. It is expensive but long-lasting, with an attractive scent and beautiful packaging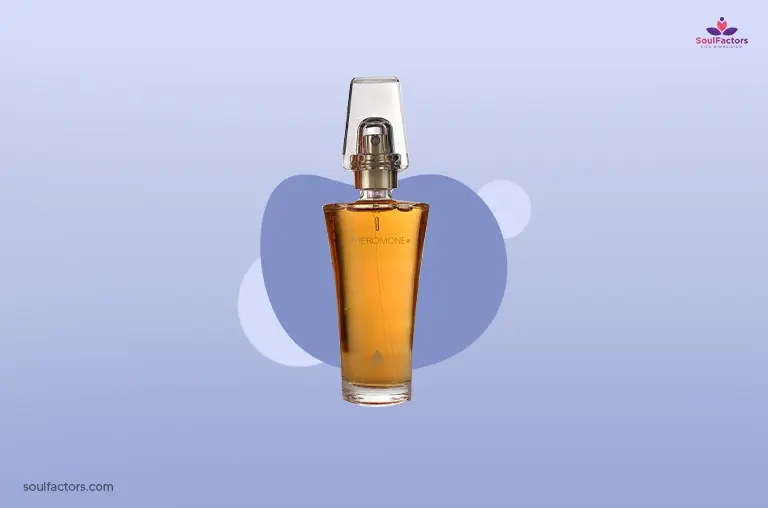 CG Turn Off The Lights
Turn off the lights is a pheromone fragrance body mist that leaves you feeling sexy and enhances your own pheromones. The pretty pink bottle contains a floral oriental fragrance, which is a mix of coconut and pineapple with splashes of Jasmine and musk.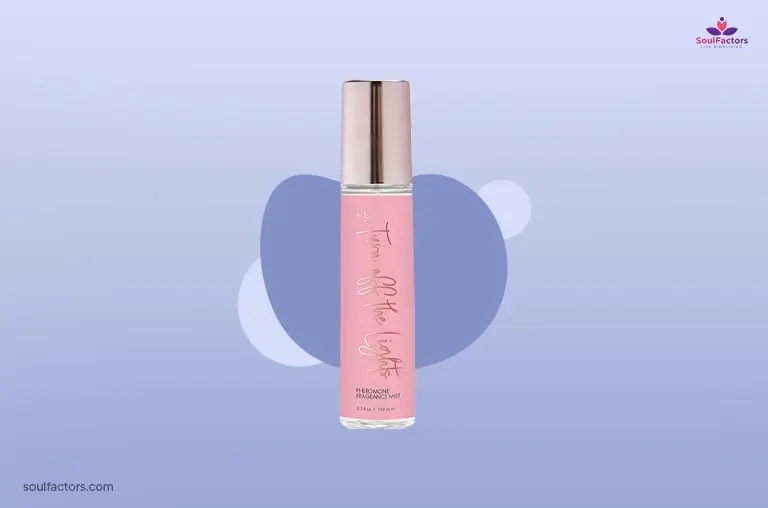 The pros are that it is affordable and travel friendly. But as you can expect from a body mist, the scent will be faint.
Price: This subtle one costs you around $13.49 on Amazon
Virochemisty Princess
Virochemisty pheromones for her- Desire is a chemistry of pheromone-induced scents like tea, rose, patchouli, jasmine, and orchid. Ginseng, copulin extracts, and Estratetraenol are also added to make the pheromone chemistry pyrogenic in a sexy way(2). The ingredients are organic and easily absorbed, though the scent is strong, which can be a plus or minus depending on personal tastes.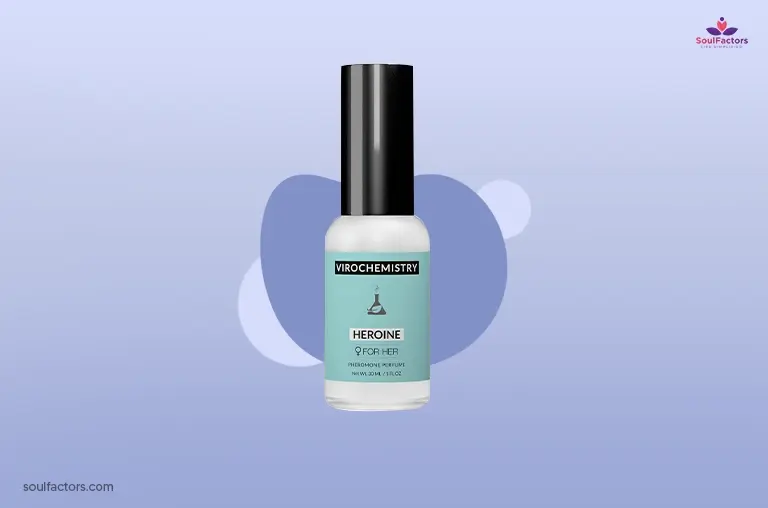 Price: It is priced at around $14.98 on Amazon.
Gucci Rush 2
With its spicy and floral notes, this one is a man magnet. Launched after the success of Gucci Rush in 2001, this perfume makes the wearer irresistible. With top notes of musk, rose and freesia which end with oakmoss and palm, this is said not to last long. The brand is trusted and the product sure delivers what it claims.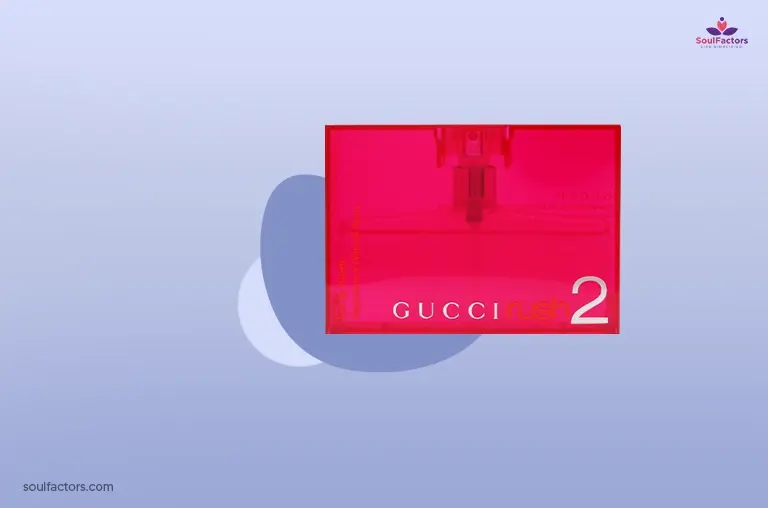 Price: It is priced at around $ 102.95.
Pheromone Perfume Oil
Best pheromone perfumes for ladies to attract a man-pick 8. The unique formula is said to target men's attraction receptors in the brain. It has Estratetraenol and copulins included in the formula and is silky smooth while applying and long lasting. The quantity is less for the price but the scent is intense enough.
Price: This one is priced at around $29.90 for 15ml.
Sexy Life Wild Musk
This one can make men fall for you with its top notes like red berries and elemi added with the heart notes of Jasmine and osmanthus. This perfume claims instant attraction and nothing less. It is said to last longer. Some reviews suggest that it is too fruity scent wise.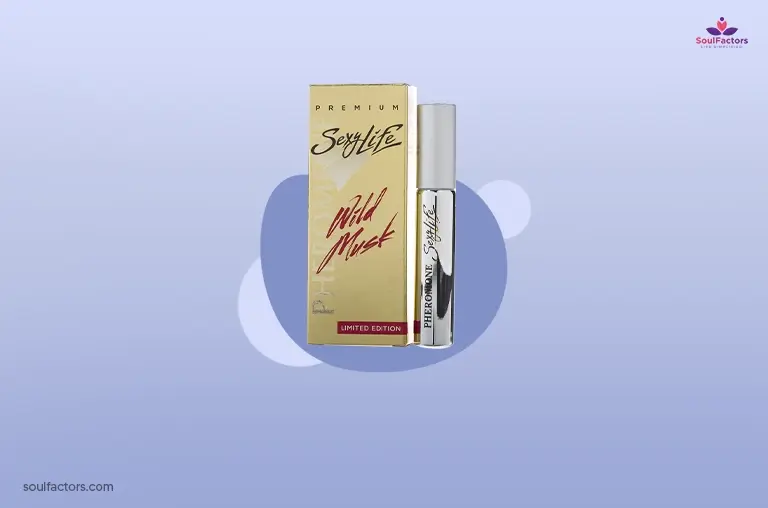 Price: It is priced at around $14.
Sexy Life Pink Roll-on
This opium can give you painless attraction with initial fresh notes of sweet apricot and bitter grape fruit. The heart note is that of amber, sandalwood, violet and rose. This boosts your confidence to get a man bowled over by your attractiveness factor. This is alcohol free, has roll on option and is travel friendly. You can carry it around in your clutch, so date friendly as well!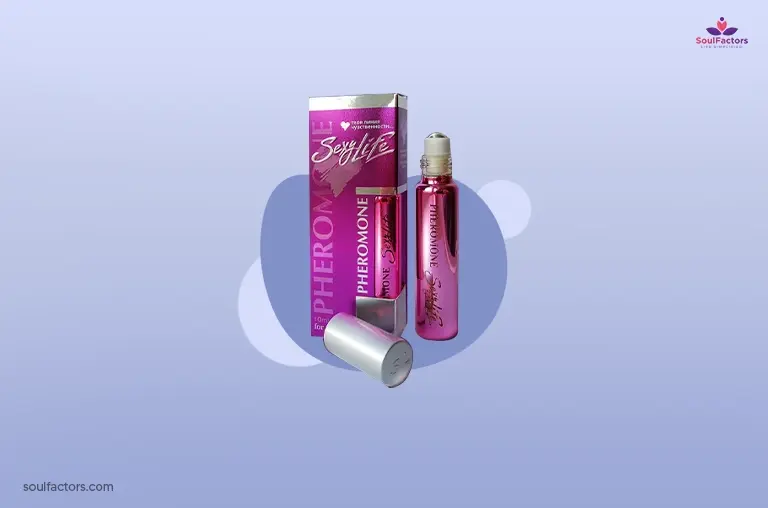 Price: This is priced at around $27.50.
Hypnotic Poison by Dior
Dior is all classy, and this one is hypnotic too! Reviews suggest that this is timeless and irresistibly charming. This is creamy, warm, and spicy poison in a bottle ranking really high in the list of best pheromone perfumes for women to attract men. With contrasting scents like sambac jasmine, bitter almond, jacaranda, musk, and vanilla, this one is versatile and hypnotic.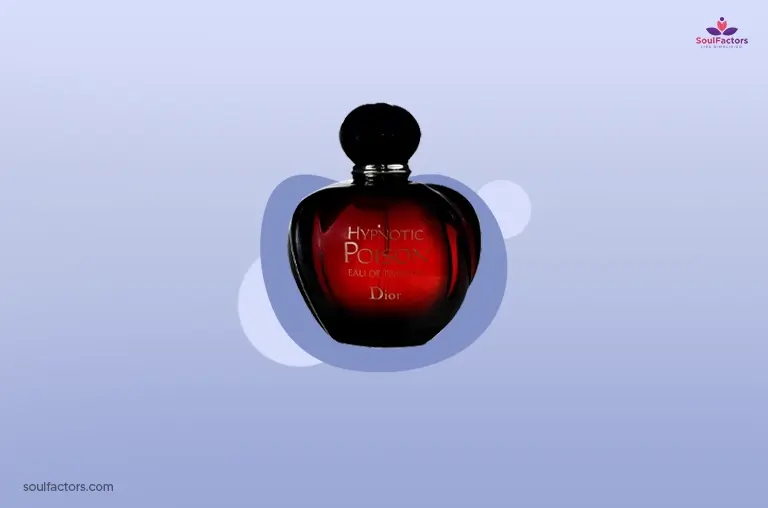 Price: $88.44 on Amazon, this one is meant for the smoky hot girl in you.
Bare Chemist Luna Pheromones For Her
This is great for tying him on your apron string with its Pheromone strength. Utterly feminine, a scent with human pheromones like Copulins and Estratetraenol, this one is alcohol-free and gentle on the skin. The con is that it does not last that long.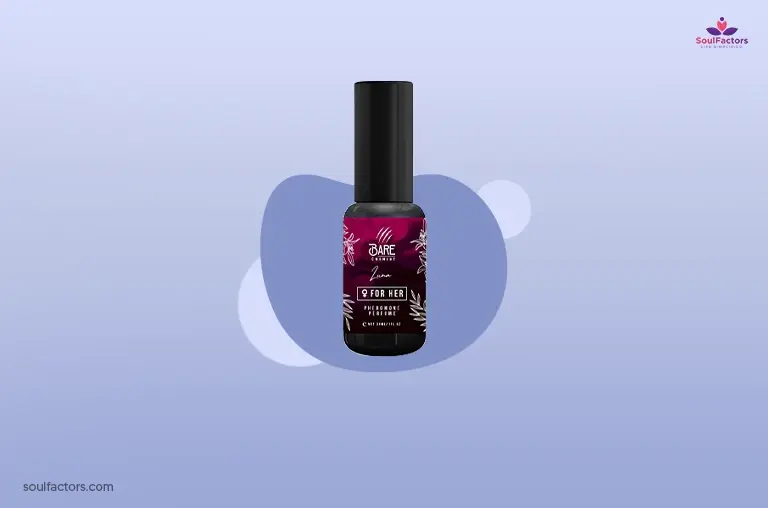 Aromolon Pheromone Perfume
Pheromone perfume oils are invisible fragrances that evoke our sexual desires. If you are looking for a pheromone oil that will enhance your aura and attraction, this is the best one. A combination of high-quality pheromones like Androstadienon sure enhances your sex appeal multifold. It is long-lasting and worth the price, but some suggest that the cedarwood scent overpowers the whole fragrance. The rose and spicy scent go a long way indeed.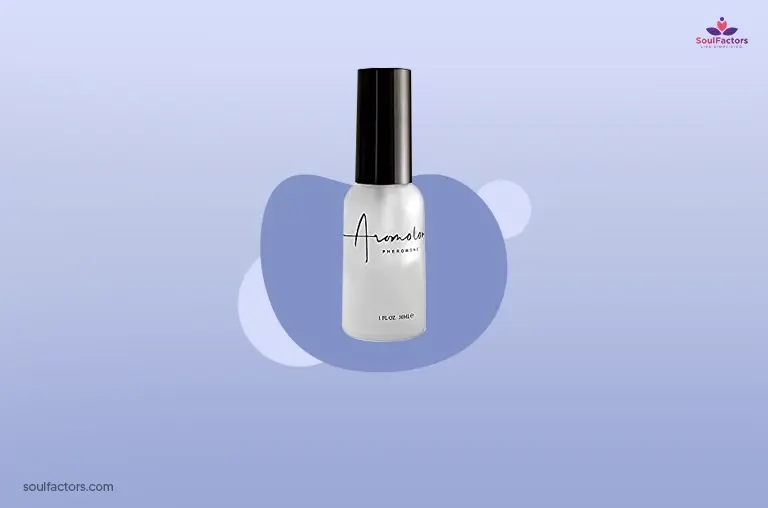 Price: It is priced at around $ 19.80.
Do- Me Premium Pheromones
This scent claims to make you the center of attraction and this improves your visibility through scent. They seduce him a range of Do- Me roll will make him drool over you. It is a concentrated scent in a small bottle which is convenient to carry around. The con is that it is not very long-lasting. It is priced at $ 21.99 on Amazon.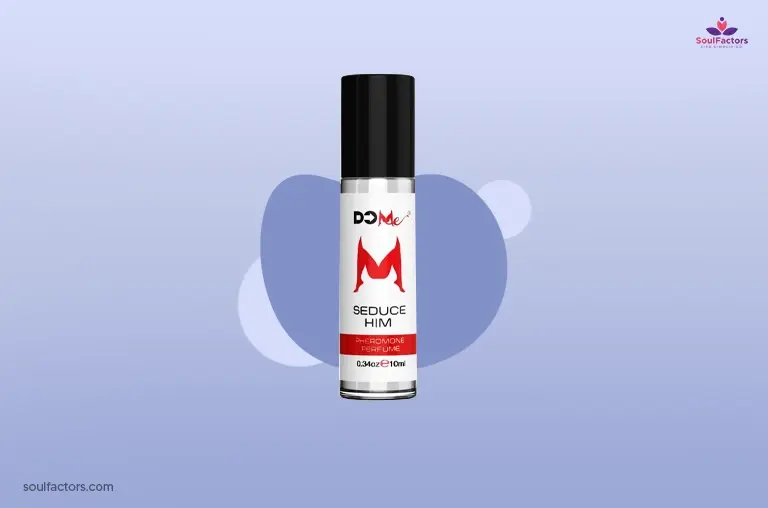 Price: It is priced at around $ 19.80
Pure Romance Basic Instinct Pheromone Perfume
Pure romance is said to give you the pheromone you need to drive your man crazy. The great plus is the roll on option. It is travel friendly and great for men and women. It layers perfectly with your favourite lotion and scents.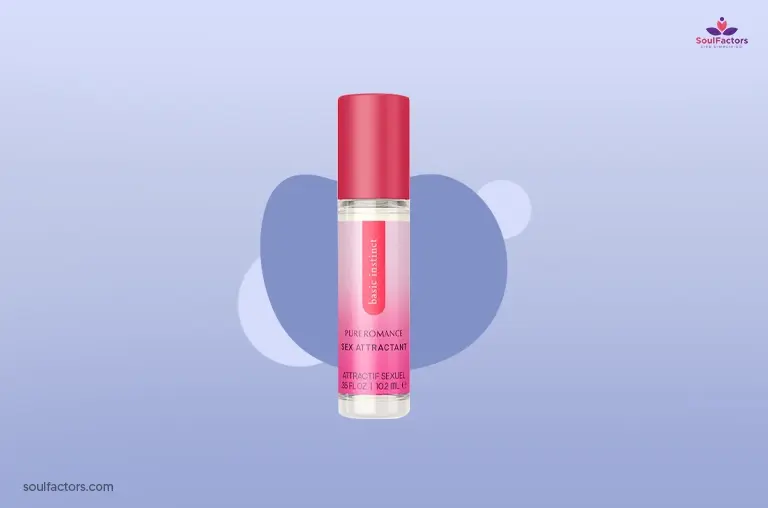 "The beauty of fragrance is that it speaks to your heart and hopefully, someone else's"
Price: This is priced at $26 on Amazon.
Elizabeth Taylor
You are a princess and you deserve nothing less! We earn respect the right way. A scent can make a guy come and talk to you. But it is up to you to choose wisely. Wear your crown at all times…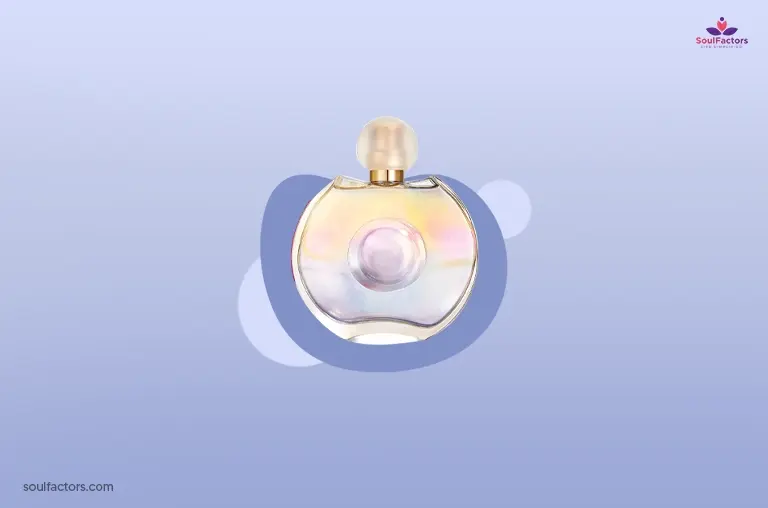 FAQ On Best Pheromone Perfume For Ladies
Does pheromone perfume really work?
There is not much research that conclusively states this. However, pheromones are known to play a role in attracting males among many living beings, including human beings. Pheromone perfumes are a synthetic formulation that mimics the human pheromone. It thus has the potential to attract mates. However, the course of the relationship will entirely depend on your will and conduct.
Which pheromone perfumes work best?
The Pheromone perfume that works best is the one that has the closest semblance to your natural musk. You have to try different products to see which one boosts your pheromone quotient and makes you more attractive.
What is the most seductive scent to a woman?
Vanilla, peppermint, sandalwood, lavender, and cinnamon are said to turn on women. Vanilla is found to be attractive to both men and women. Soothing scents like lavender are preferred by women for its relaxation-inducing qualities. A 2006 study published in the Planta Medica has found that inhaling the scent of sandalwood could increase arousal in women.
What scent is most attractive to guys?
Latest studies suggest that men find floral scents attractive in women.