Body acne is a very common skin problem wherein your skin becomes clogged with dead cells, dirt and oily substances. Almost 50 million people in the US have some form of acne, in which 60% accounts for body acne. There is just a wide range of skin care products that are available in the market today that promise to treat your body acne, but here we shall narrow down that list for you. The best body wash for acne is mainly composed of a few very important ingredients. Before we get into that let's see what your body acne really is.
Best Body Wash For Acne: What Is Body Acne?
Body acne, also known as bacne, is an inflammatory skin condition characterized by the presence of pimples, blackheads, and whiteheads on areas of the body other than the face. It typically appears on the back, chest, shoulders, and buttocks, as these areas have a high concentration of oil glands.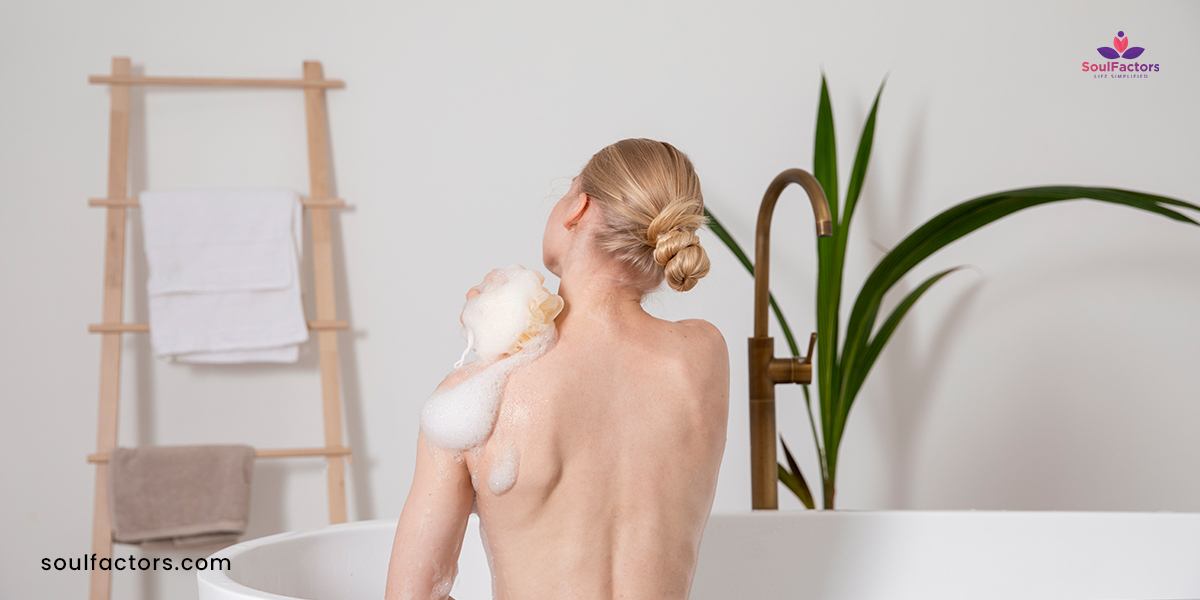 Body acne can range from minor breakouts to severe cysts and can cause discomfort, itching, and self-consciousness(1). It is caused by factors such as
Hormonal changes
Excessive oil production
Dead skin cells
Bacteria buildup
Medications
Lifestyle habits
So, now that you know what the problem really is, don't you want to know how to treat it effectively? The trick does not lie in just picking the best body wash for body acne, but also in using that best body wash for acne in the right way.
How To Use Acne Body Wash?
It all starts the moment you step into the shower for a bath. Most body washes have surfactants in them to clear away oil and dirt from your skin. So the basic way to use your body wash can be listed in a few simple steps:
Gently rinse your skin with some water, preferably warm water to clean your skin
Take a dime of body wash inside your palm, making sure not to use too much as it can possibly dry out your skin by stripping off natural oils.
Always use a washcloth and not your hand to apply the body wash all over your body. Avoid using a loofah or other types of puffs as it can harbor bacterial growth and increase your chances of acne.
While applying on the regions with body acne and blemishes, try to gently use the cloth around the region, without rubbing aggressively.
The acne body wash prescribed for your body acne is usually mild enough to be used on your face even though generally body washes are exclusive for the body only.
Once you have cleansed your skin with the body wash, rinse it off with warm water. Make sure to get all the body wash off of your skin to avoid dryness.
With the help of a clean towel pat your body until it is completely dry. Avoid rubbing your body dry as it can irritate the skin.
What To Look For In Body Wash For Acne
As you now know how much your bath routine plays a role in reducing your body acne, let us now see what your best body acne body wash should have in them.
Since there are different types of acne issues on the body ranging from back acne, acne scars, acne on the chest and arms and so much more, when you choose your body wash these are some of the ingredients you have to look for
Benzoyl Peroxide: It has the ability to shed dead skin more effectively along with anti-bacterial properties
Salicylic Acid: Contains antibacterial properties to prevent and kill acne-causing bacteria
Retinoid: Body washes with 0.1% retinol concentration will significantly help reduce back acne.
Adapalene: It prevents the accumulation of sebum thus preventing acne growth
Azelaic Acid: It helps to reduce the blemishes and redness caused by the growth of acne on the skin
Tea tree oil: To maintain the moisture and smoothness of your skin
Sulfur: Acts as a cleansing agent to remove excess oil from your skin
10 Best Acne Body Wash For Radiant Skin
Let us now jump onto the 10 Best Acne Body Washes that will help you fight your battles in all things acne.
1. Differin Acne Clearing Body Wash
The Differin Acne Clearing body wash is an acne treatment cleanser that suits the chest, back and shoulders with an effective salicylic acid formula. It is one of the best body washes for back acne.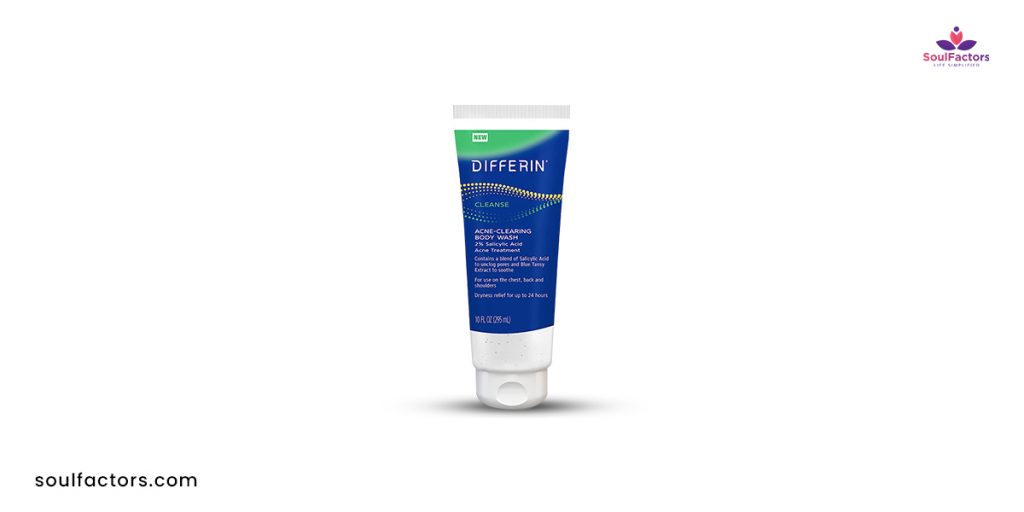 Price: $15.99 for 10 oz
This dermatologically tested and designed product is fit for all types of skin and removes clogs and acne scars
2% Salicylic Acid
Shea Butter
Blue Tansy Extract
Pros
Non-comedogenic
Remove surface oils
Cleanses skin gently
Does not over dry
2. Fixderma SALYZAP
A combination of powerful acne remover ingredients that help to exfoliate dead skin cells and clear the pores from oil, dirt and acne causing agents are the main characteristics of this wonderful body wash.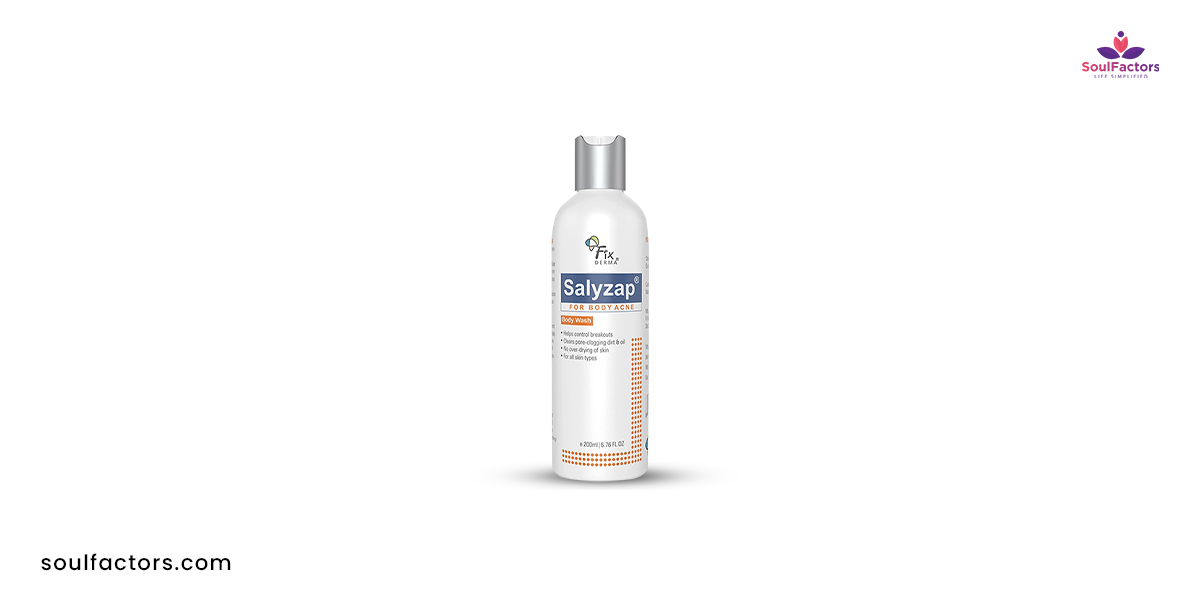 Price: $14.99 for 6.76 Fl oz
Thi is ideal for all skin types, while it helps in reducing acne breakouts and inflammation around the back, shoulder, chest, face, and other body parts.
Salicylic Acid
Azelaic Acid
Tea Tree Oil
Grape Fruit Extract
Pros
Exfoliate dead skin cells
Clear pores from oil
Soap-Free formulation
No over drying of skin
Cons
3. MadeCera Acne Clearing Body Wash Re-born
This careful formulation enriched with Salicylic acid and tea tree oil helps in maintaining a radiant skin without acne. It is one of the best body wash for back acne as reviewed by many customers.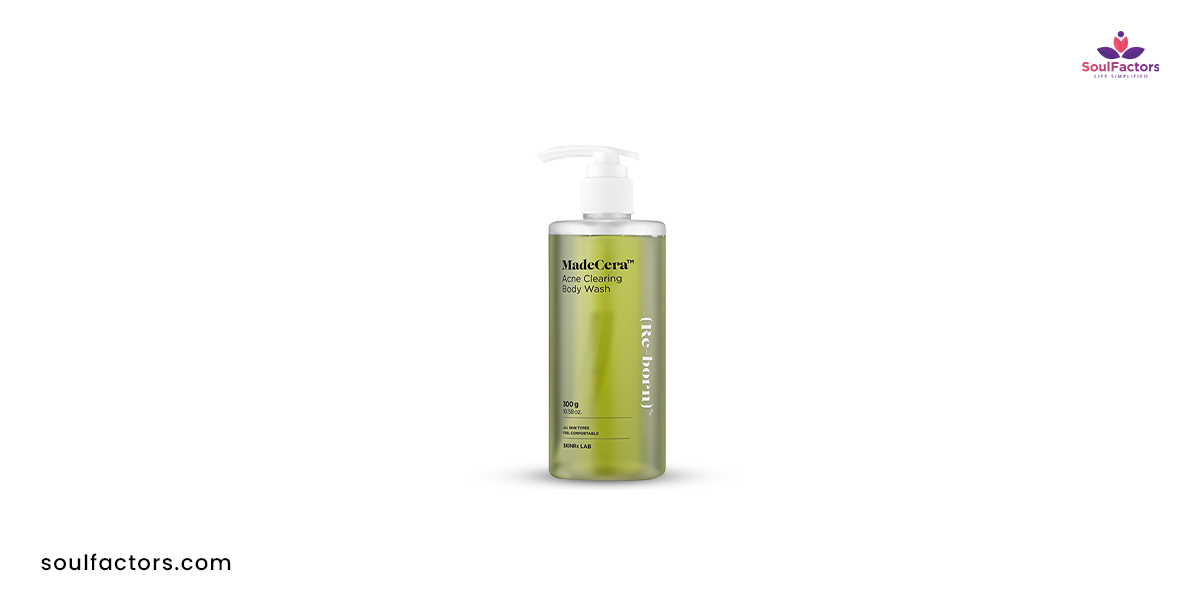 Price: $20 for 10.1 Fl oz
It is well suited for sensitive skin and has a rich fragrance from green tea and Cica extract which also helps in soothing the skin. This nourishing body wash contains plant-derived ingredients(2) which relieve body skin troubles through a thorough cleansing and mild exfoliation. It is a great natural body wash for back acne.
Salicylic Acid (BHA)
Tea tree oil
Ceramide
Cica Extract with Green Tea
Efficient packaging
Pros
Soothes skin
Removes acne scars
Best suited for sensitive skin
Can be used for scars
Cons
Distint fragrance
No Benzoyl Peroxide
4. Murad Acne Control
The Murad acne control body wash prevents all over blemishes while the Salicylic acid and Green tea extract is a great exfoliating agent that is tested and scientifically proven for treating body acne.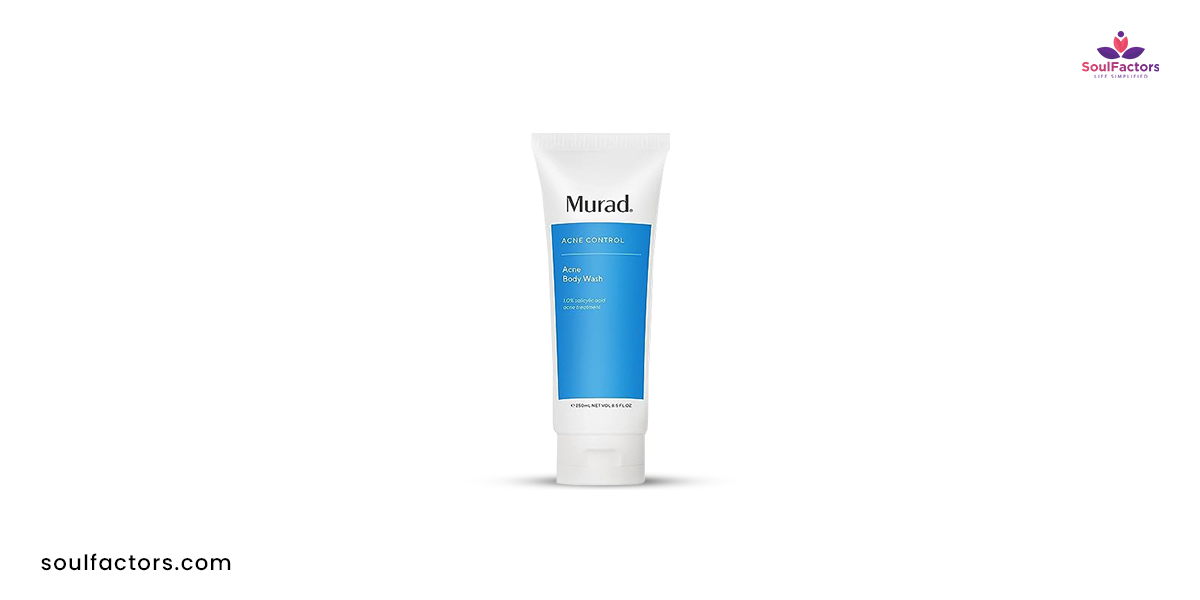 Price: $48 for 8.5 Oz
The Murad skin care products is a well known brand that has been trusted for more than 30 years in the beauty and wellness industry for their products. Their body wash is hence one of the best salicylic acid body wash available in the market today.
Salicylic acid
Benzoyl Peroxide
Licorice root extract
Green tea
Date Seed powder
Glycolic Acid
Pros
Multi-active formula for exfoliation
Does not contain harsh sulfates
Antibacterial properties
Cons
5. Humane Regular Strength Acne Wash
This skin care product targets the primary cause of acne growth and combats excessive oil production while helping clear whiteheads, blackheads, pimples and below the skin cysts.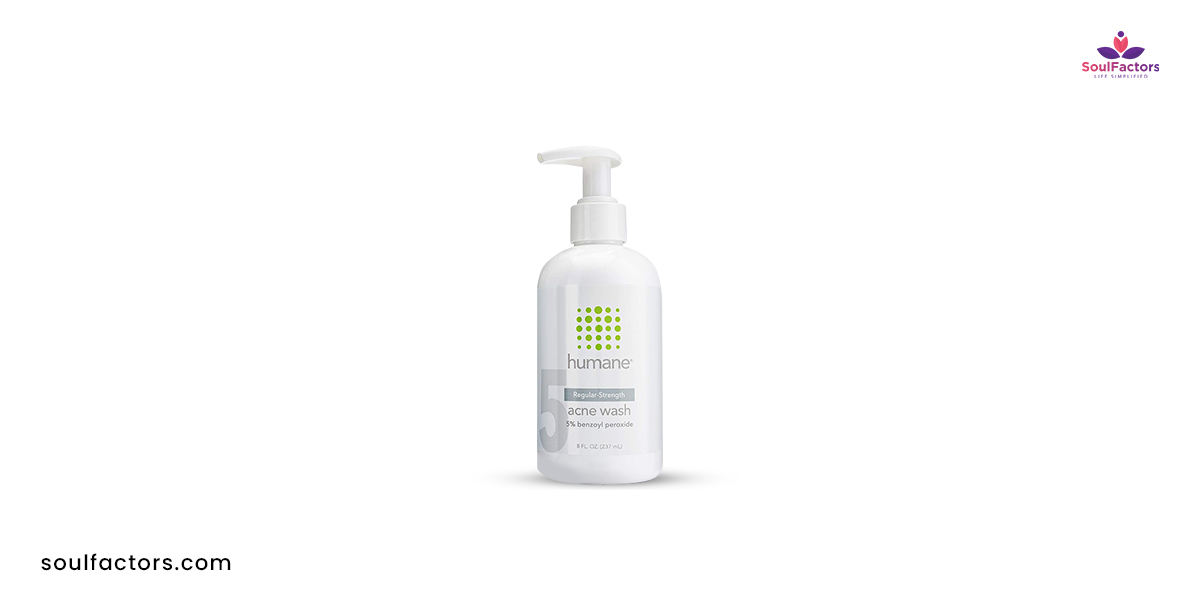 Price: $21.95 for 8 Fl oz
This formula with 5% Benzoyl Peroxide is a dermatologically tested acne wash that is not too harsh on sensitive skin and unclogs pores and redness of the skin. It is a great body wash for body acne that is simple, clean, safe and effective.
5% Benzoyl Peroxide
Paraben free
Non-Foaming solution
SLS free
Pros
Anti-bacterial
Prevent acne causing agents
Minimal ingredient
Prevents excessive oil production
Cons
We are only half way through the list. You have got five more brilliant recommendations waiting for you to know the best body wash for acne… Also we have two body wash recommendations exclusively for men. Read till the end to find out!
6. Paula's Choice Weightless Body Treatment 2% BHA
This full-body treatment is formulated to soften and smooth skin with the combined powers of 2% Salicylic Acid (BHA) and nourishing, non-fragrant plant extracts.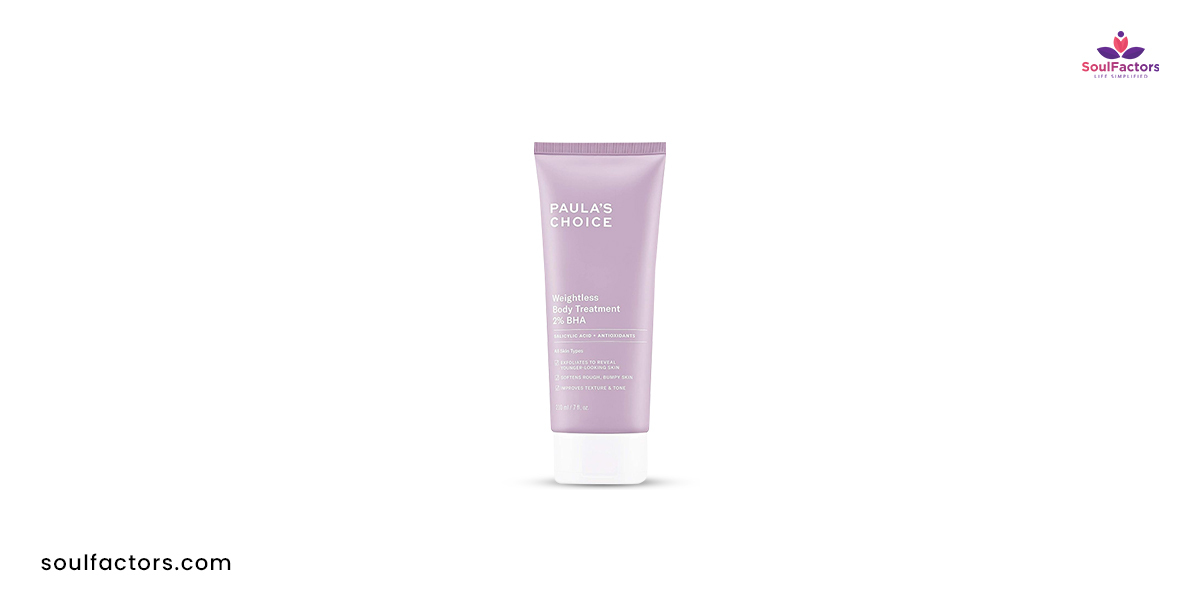 Price: $29 for 7 Fl oz
Paula's Choice Skincare makes products that work. They are a scientifically tested and proven brand that provides a cognitive solution that makes them the best body wash for acne.
2% Salicylic acid(BHA)
Non Fragrent plant extract
Vitamin E
Chamomile extract
Green tea and yellow herb
Pros
Gentle exfoliation
Prevent bumpy skin
Avoids rough patches
Calm redness
Soothes skin
Cons
7. Honeyskin Face and Body wash With Manuka Honey (For Men And Women)
This acne body wash for men and women is a gentle exfoliating body wash that helps to moisturize the body as well as to hydrate the face. It is a pH balanced formula that is natural and works best for acne-prone skin.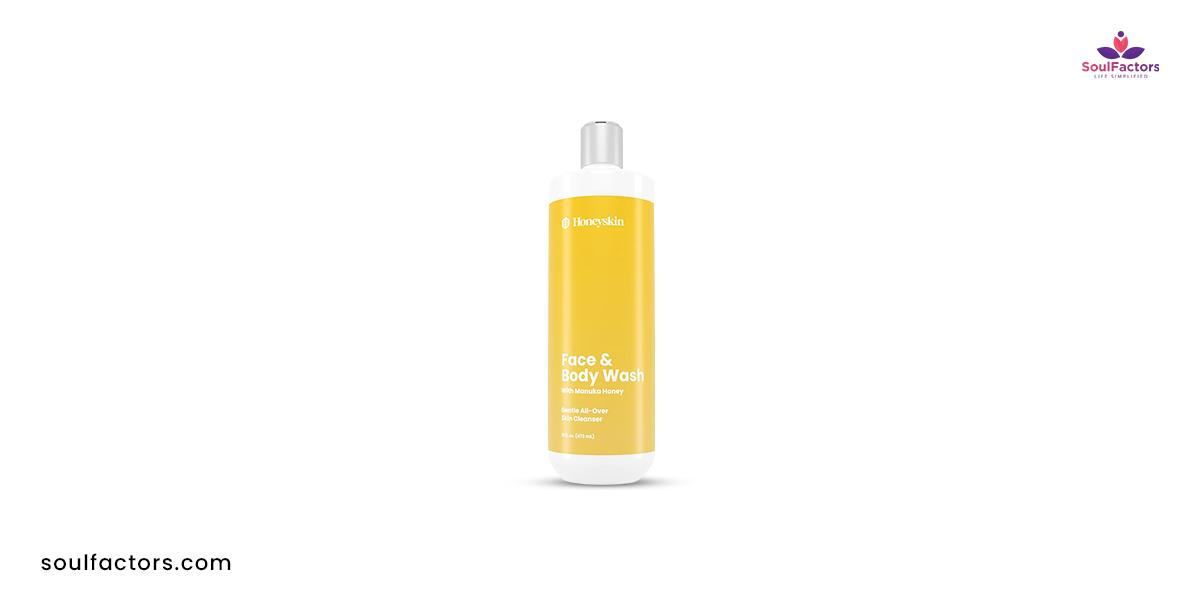 Price: $25.49 for 16 Fl oz
This acne body wash is a suitable substitute to harsh soaps which has organic ingredients. It mainly helps in reducing acne scars on the body with the help of its soothing formula.
Manuka honey
Salicylic Acid
Aloe Vera extract
Paraben-free
Pros
Soothes the skin
Reduces acne scars
Creates a beautiful glow
Suitable for both men and women
Cons
Presence of citrus oils is irritant for some
8. Proactiv Acne Body Wash
This acne body wash that is formulated with soft, collapsing Vitamin E encapsulated beads that melt under the skin which makes it a very mild and suitable body wash for sensitive and acne-prone skin.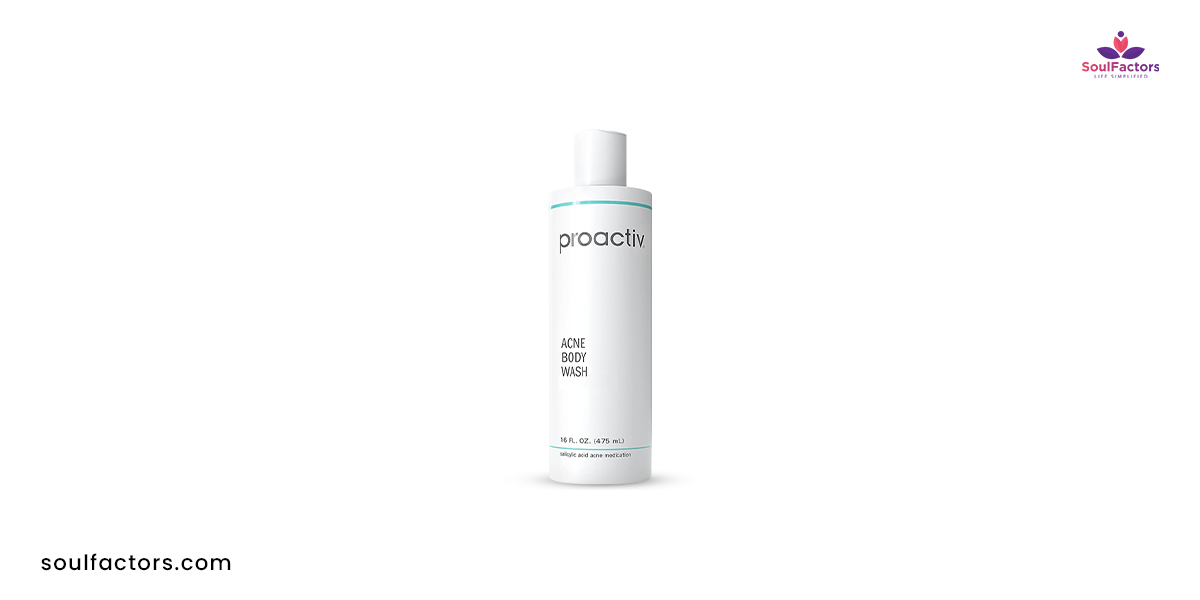 Price: $38.45 for 16 Oz
Proactiv's Acne Body Wash is safe and effective skincare for teens and adults and can be used on all skin types.
Salicylic Acid
Shea Butter
Almond oil
Vitamin E
Aloe Vera Extract
Pros
Remove blemishes from the skin
Prevent formation of new acne
Soothe and soften the skin
Cons
Acne Body Wash For Men
Even though the skin is of a similar properties for both men and women, the type of exposure that each of these skin types receive can be different, which is why it is important to note the need for gender specific body wash for both men and women. Let us now learn more about a few acne body wash for men from a womens perspective,
9. Cardon Vital Body Wash Cleanse & Refresh
The Cardon Acne clearing men's body wash is a clean and soothing formula that helps the skin to combat body acne and reduce excess oil. It is a cheap and effective option for acne body wash for men.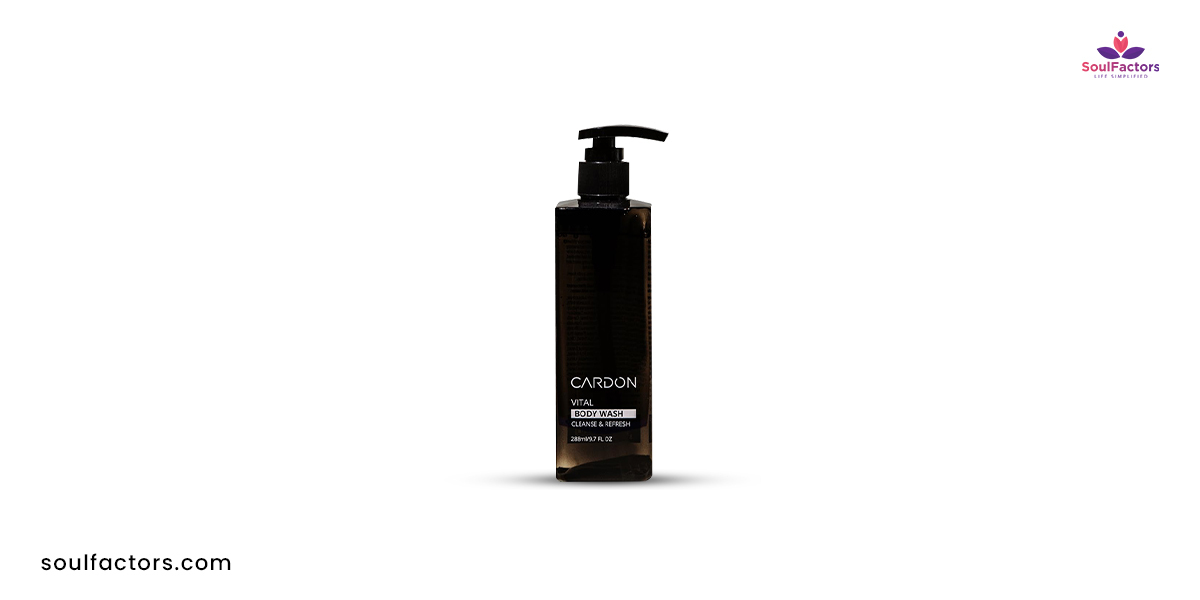 Price: $16.99 for 9.7 Fl oz
Formulated from the Korean skincare industry, Cardon skincare products provide a whole range of quality products that help fight various skin problems. It effectively prevent acne breakouts and fights body odour.
Cica Tiger grass
Green tea extract
Sea Buckthorn
Paraben and sulfate free
Pros
Exfoliates skin from dirt
Soothe and freshen up
Reduce excess oil
Contain anti-oxident properties
Cons
Harsh for certain skin types
10. Black Wolf Charcoal Powder Body Wash (For Men)
This body wash that has been formulated specially for men has a deep cleansing formula that seeps into to the pore lining removing impurities and dirt. Added with the Salicylic acid and other active ingredients, this becomes one of the best acne body wash for men.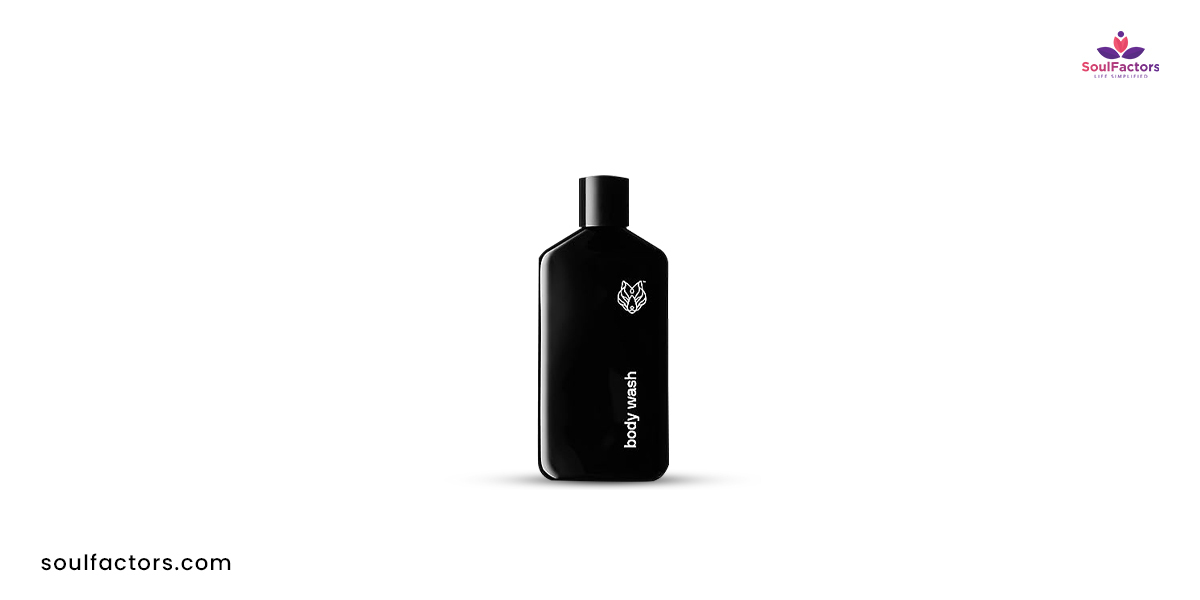 Price: $18 for 10 Fl oz
Its deep clean paraben free extract makes it suitable for all skin types without over drying the skin while applied. This also has a cucumber-derived formula which reduces pores and blemishes on the skin.
Salicylic Acid
Paraben-free
Cucumber extracts present
With charcoal powder
Blue sage and Citrus scent
Pros
Clears acne breakouts
Cleanses oil and dirt
Fights body odor
Cons
Not a Benzoyl Peroxide formula
Conclusion
Even though you have a wide variety of body washes available out there in the market today, it is important to know which brands or ingredients will work the best for your skin type.
And if body acne or back acne is your number one skin problem that requires attention, this curated list of the best body wash for acne is what you need to decide the most suitable body wash for you. As we have learned today, the reason for your acne on the body could be many.
Therefore the treatment of your body acne needs to be properly tailored to fit your individual needs. From the best salicylic acid body wash to the best acne body wash for men, our top ten recommendations of the 10 best body wash for acne is surely meant to help you to figure out a solution to all of your bumpy skin problems.
FAQ's
Does body wash help reduce acne?
Yes, the right body wash with the right ingredients is surely a catalyst to reduce acne on both your face and body. Salicylic acid and Benzoyl Peroxide are two of the chief ingredients that are used in body washes that are used to fight acne.
Is body wash or body scrub better for reducing acne?
Generally a body wash is better than a body scrub for preventing acne as the scub may irritate the skin and the existing acne scars when rubbed on the body.
Should I shower more if I have body acne?
Yes, if you have body acne it is important to maintain the hygiene of your skin by taking baths regularly. Sometimes, it is even advised to shower twice a day.
How do you get rid of body acne fast?
Since body acne is not an overnight problem it also does not have an overnight solution. Only consistent change in hygiene and skincare habits can make changes to your body acne conditions.