Christmas is approaching, and everyone is prepping to get into the holiday spirit. The spirit of the Christmas holiday is something extraordinary which is also why people love this time of the year. Jingles, snowflakes, the smell of freshly baked Christmas goodies, freshly cut Christmas tree, and meeting family, nothing can beat the warmth and love of a Christmas well spent.
Classy Christmas Glam Look To Try This Year!
Christmas eve is also one such time when you have the excuse to dress up and look glam. Whether you are looking for a subtle and natural Christmas makeup look or you love a little shine and sparkle, these tips and tricks can help you. Looking your best self, in reality, doesn't require much effort or emptying your pockets at the saloon, all you need is the right makeup and the right prep, which is everything you can do in the comfort of your house.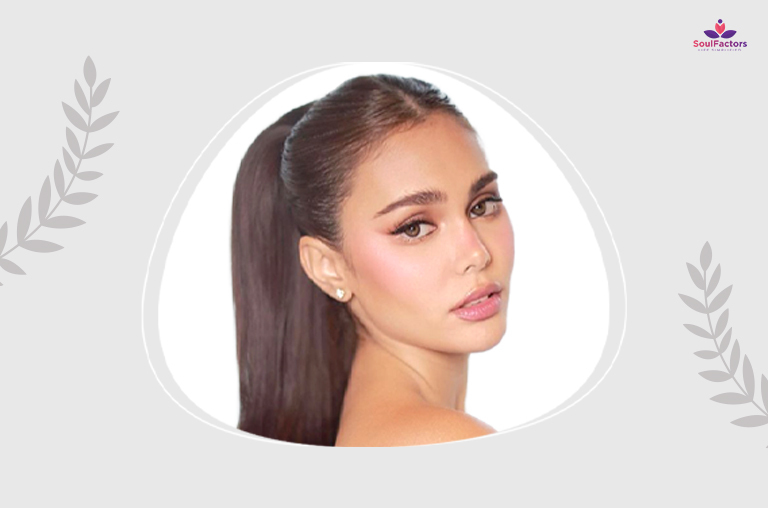 Before you grab your makeup brushes and finally try out those palettes and lipstick shades you have been dying to open. Hold on! Prior to makeup there comes another important thing, which is the key to looking glam – Skin prep.
There are no words that add up or stress enough on the importance of skin prep, especially for Christmas which is during the coldest time of the year- dry skin, patchiness, and dry/cracked lips are no fun to see, no matter how much makeup you put on top of it.
Now let's discuss how to prep your skin for Christmas
How To Prep Your Skin For Christmas Makeup?
Skin prep needs to be done all sound the year, no matter what season or time, or day. Good skin means good makeup. The better your skin is the better everything that sits on top of it will look. For the most basic "no-nonsense" skin prep, depending on your skin type you need a CTM routine.
CTM= Cleansing- Toning- Moisturising
CTM is the most basic skincare step, depending on your budget and time you can add steps to this routine and go ahead and include serums, essence, ampoules, etc. Cleanse tone and moisturize every day and night, remember consistency is the key.
????️AM- Skin prep
Cleanser
Toner
Serum
Moisturiser
Lipbalm
Sunscreen
????PM- Skin prep
Cleanser
Toner
serum
Moisturizer
Lipbalm

Choose products depending on your skin type and concern.
Product Recommendations
Here are some of our product recommendations:
Cleansers
Cetaphil Daily Facial Cleanser
Bioderma Sensibio H2O
Dermalogica Special Cleansing Gel
DHC Deep Cleansing Oil
CeraVe Hydrating Facial Cleanser
Toners
Neutrogena Hydro Boost Clear Lotion
Plum Green Tea Alcohol-Free Toner
Cetaphil Bright Healthy Radiance Refresh Toner
Pixi Beauty Glow Tonic
The Ordinary Glycolic Acid 7% Toning Solution
Moisturisers
Neutrogena Hydro Boost for all skin times is a great moisturizer
Olay Regenerist Deep Hydration Regenerating Cream Moisturizer
DR. JART+Ceramidin™ Cream
Cetaphil Moisturising Cream for Face & Body
Bioderma Atoderm Creme Ultra-Nourishing
Serums
L'Oréal Paris Revitalift Derm Intensives 1.5% Pure Hyaluronic Acid Serum
CeraVe Hydrating Hyaluronic Acid Serum
Neutrogena Hydroboost Hydrating Serum
The Ordinary Niacinamide 10% + Zinc 1% Oil Control Serum
Klairs Freshly Juiced Vitamin Drop
Lipbalm
Vaseline Lip Therapy in Cocoa Butter
Maybelline Babylips Glow Lip Balm
Laneige Lip Sleeping Mask
Palmer's Cocoa Butter Formula
Dior Lip Glow Lip Balm
Sunscreen
Forest Essentials Tender Coconut Water with Turmeric & Basil Leaf SPF 50
Neutrogena Ultra Sheer Dry Touch Sunscreen Lotion SPF 55
Supergoop PLAY Everyday Lotion SPF 50 with Sunflower Extract
Reequil Ultra Matte Dry Touch Sunscreen Gel SPF 50 PA ++++ UVA
Cetaphil SUN SPF 50+ Light Gel
La Shield Sunscreen Gel SPF 40 PA+++
It's never too late to start skin prep, so if you haven't already started, today is a good day.
How To Prep Your Hair For Christmas?
Let's get to the next part- Hair Prep, it's Christmas eve and you definitely cannot ignore your hair.
If you have hair similar to mine then you know winters are hair are mortal enemies. Frizzy, dry, and untamable, my hair is a complete Cuckoo's nest. One of the main causes of frizziness is dryness. Lack of moisture can make the hair brittle and frizzy(1).
A well-managed and healthy hair can add so much glam to your overall look. Here are some very easy and simple hair care habits you can do every day to get healthy hair over time.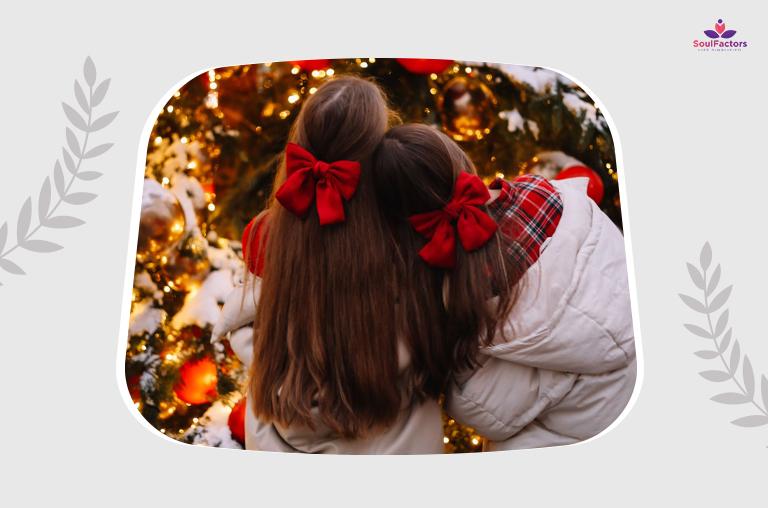 Tip 1: Shampoo your hair the right way. Never rub the shampoo into the length of the hair, shampoo is for the scalp, so massage the scalp and let the shampoo naturally flow into the ends. Keeping this in mind every time you shampoo can help with split ends and dryness along the hair ends.
Tip 2: Try hair masking every two weeks depending on your hair type and concern.
Tip 3: Never skip the conditioner and never apply the conditioner to the scalp. Conditioner is thick in nature. When you apply conditioner directly to the scalp this can not only clog your scalp and cause dandruff and other infections But also weigh your hair down making it look greasy.
Tip 4: Too much brushing and tugging. Some people are obsessed with running the comb or brush through their hair several times throughout the day. This can lead to brittle hair and breakage. Combing your hair once a day is enough. Try using your fingers or a detangling comb to get rid of the knots(2).
Tip 5: drying your hair naturally with a hair wrap is great for the hair but do not run the hair with a towel. This can damage the texture of the hair.
Tip 6: Avoid using hair styling tools whenever you can. When you use heat tools use a heat protectant spray.
Tip 7: If you tend to use any hair products like styling gel, dry shampoo, or holding/setting spray, make sure you rinse off the product at the end of the day. This can help with avoiding product build-up.
Here is a way to fix frizzy hair at home. To learn how to manage hair during winter click here
Products that can help manage hair and give a saloon-like finish:
Herbal Essence bio: renew Argan Oil Of Morocco Conditioner
Loreal Paris Dream Lengths Leave On Conditioner
Livon Serum For Rough & Dry Hair
Schwarzkopf Professional Osis+ Magic
St. Botanica Moroccan Argan Hair Serum
Now that your skin and hair are all prepped, let's get into Christmas makeup.
Christmas Makeup Look For 2022
Makeup possibilities are unlimited when it comes to Christmas. subtle or all glam is your personal choice, but this year we pick subtle glam with a hint of color, it's the tread of the season, but also the best of both worlds, ie subtle and glam.
Keeping the base simple and natural, while adding a little sparkle and glam, at the right places can make you look eternal and for an occasion like Christmas, enteral is how we need to look.
Steps to achieving the Subtle Glam Christmas makeup look
Step 1: Acing the Base
Opt for a very natural and skinlike base. Let your natural skin peep through and cover up only what is needed.
Usual a natural finish or glowy primer
Skip the heavy foundation and choose a tinted moisturizer instead.
Pro tip: if you don't have a tinted moisturizer then simply mix a drop of foundation into your moisturizer, and viola, your tinted moisturizer is ready.
Use a concealer shade that is closest to your natural skin color.
Pro tip: If you have really pigmented scars, color-correct them before using concealer.
Blend your base using a damp beauty blender or better your fingers, this gives the most natural finish.
Use setting powder only where you have crease lines and skip powdering all over if you have no issues.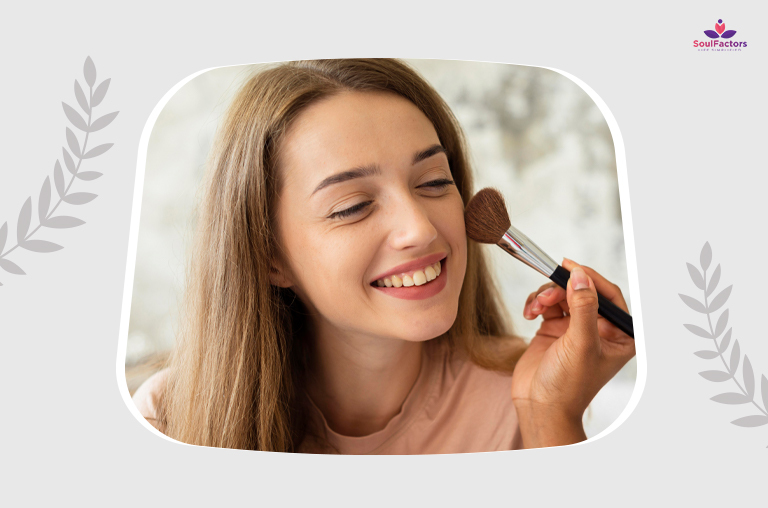 Product recommendations:
Pixi H2O SkinTint
Smashbox Halo Healthy Glow Tinted Moisturizer
Faces Canada Peaches n Cream Tinted Moisturizer
Wet n Wild Bare Focus Tinted Hydrator
Lakme CC Cream
Mars BB Cream
Step 2: Eyebrows
Brush your hair using a brow gel or a brow mascara and fill in your eyebrows with brow products closest to your brow hair. Dark brown and dark grey works great for most skin tones, never go for jet-black brow fillers.
Pro tip: If you already have thick bushy eyebrows fill only the corners and use clear brow mascara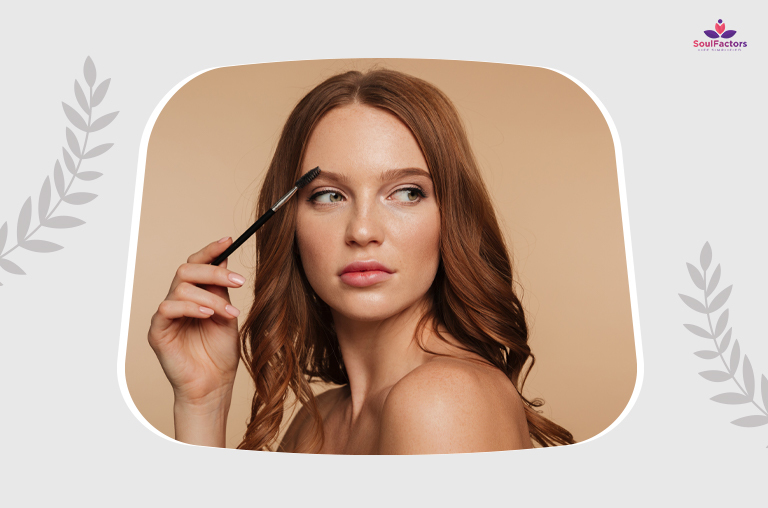 Product Recommendations:
PAC Defining Brow Shaper
SUGAR Arch Arrival Brow Definer
Wet' n Wild Ultimate Brow Kit
Miss Claire Eyebrow Cake
Step 3: Eyes and eyelashes
Since it's Christmas you can really have fun with your Christmas eye makeup. You can either choose a soft nude eye palette or add a pop of color with some glitter. You can also try eye khols in a different color if you are not a shadow person. For eyelashes, you can either use fake lashes or a really volumizing mascara.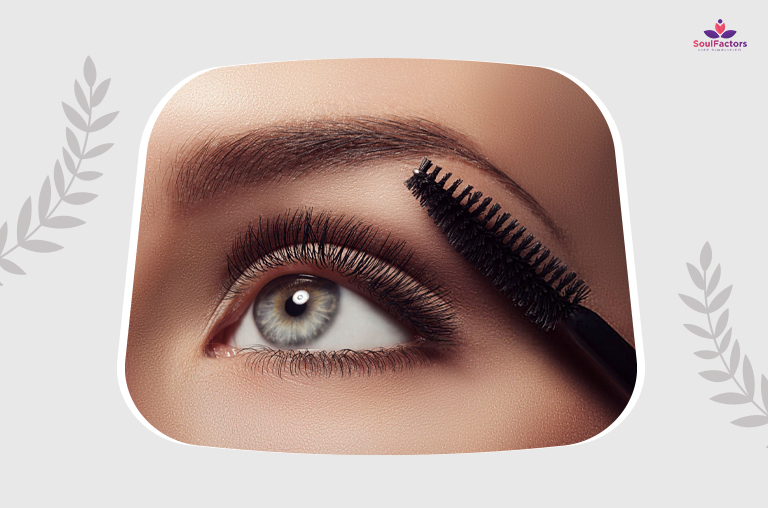 Product Recommendations
Huda Beauty Naughty Nude Eyeshadow Palette
Makeup Revolution Forever Flawless Affinity Eyeshadow Palette
Maybelline New York Lash Sensational Sky High Waterproof Mascara
LOreal Paris Voluminous Lash Paradise Mascara
Step 4: Lips
Depending on your skin tone you can choose any shade of lip color.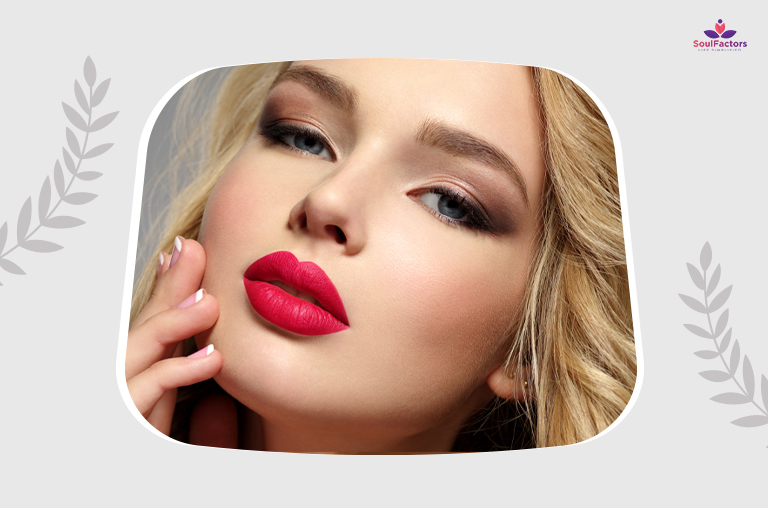 But we recommend or favorite: 10 shades of Christmas red
MAC Lipstick in Ruby Woo
Rimmel London Stay Satin in Redical
Maybelline Made for All Lipstick in Ruby for Me
Lakme 9 To 5 Primer + Matte Lip Color – MR9 Red Letter
Maybelline New York The Loaded Bolds By Color Sensational – 07 Dynamite Red
Sugar Smudge Me Not Liquid Lipstick – 10 Drop Dead Red
M.A.C. Russian Red
Colorbar Velvet Matte Lipstick – Hot Hot Hot
Wet n wild Megalast Lip Color, Stoplight Red
DIOR Rouge DIOR – 999 Satin Finish
Final Step: Setting Spray
Set and seal the deal with a good setting spray, we recommend
Mini MAC Fix+ Original Prep
Faces Canada Ultime Pro Makeup Fixer
We hope you find these easy Christmas makeup ideas useful, let us know your thoughts below!