The iPhone 11 Pro Max is the newest addition to the remarkable iPhone lineup. It is only fair to say that they are fascinating to look at, especially with its newly updated camera elements on the back. So, it is pretty obvious that you want to avoid accidental bumps and bruises which has a chance to give you a mild heart attack.
It's 6.5-inch Super Retina XDR display and spectacular designs that leverage so many glasses gives you more reasons to protect your new iPhone at any cost. It has become even more important now to be extra careful to not bring any damage to it. That's where the cases come! To safeguard your iPhone from unexpected drops, spider-web cracks, and painful scratches.
10 Best iPhone 11 Pro Max Cases For Women
With these advanced updates on the iPhone itself, its cases demand to be updated along with it. The cases have not only become stylish, but more functional than ever to ensure the complete safety of your iPhone. There are cases with a rubber layer for shock absorption and those with wireless charging compatibility which can be a lifesaver in need.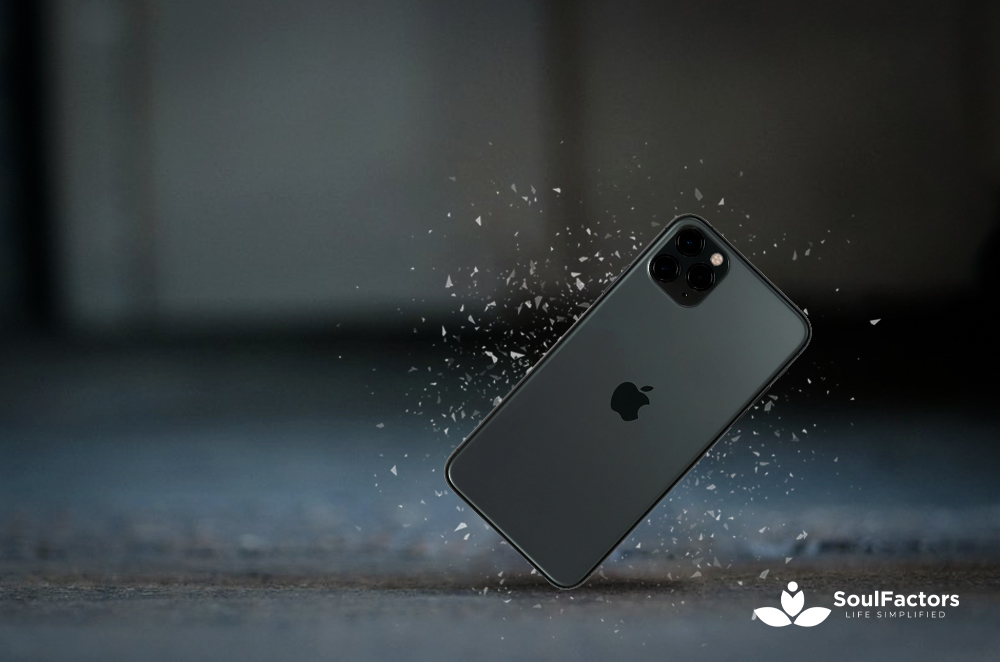 Whether you want a protective case for a firm grip, a wallet case for slots to carry credit cards with you, or a clear case to let your iPhones shine in its naked glory, we have sifted carefully to find everyone's pick.
Take a look at our list of 10 best iPhone 11 Pro Max cases for women. You can surely find the perfect case for your needs and style in different designs, vibrant colors, and alluring patterns. If you are someone who gets tired of using just one case for even a month or two, this can help you clear your head for the purchase of multiple choice.
Best Options
Did you know that numerous cases can give you a sophisticated and classy look? They say your case can say a lot about you. For that, you need to find your perfect case. And it is kind of time-consuming to browse in the maze of choices.
So, take the easy way out by reading our list of 10 best iPhone 11 Pro Max cases for women to show the world your charming personality through your pick!
Apple Leather Case
If you are a leather lover, this is your perfect choice. Though many companies are making great leather cases, no one has been able to beat Apple leather cases(1) which are super-lightweight and slim.
Apple uses a thin sheet of leather for this case to keep it lightweight. It is made of genuine leather that is soft to touch. There is a microfiber lining inside to protect your iPhone.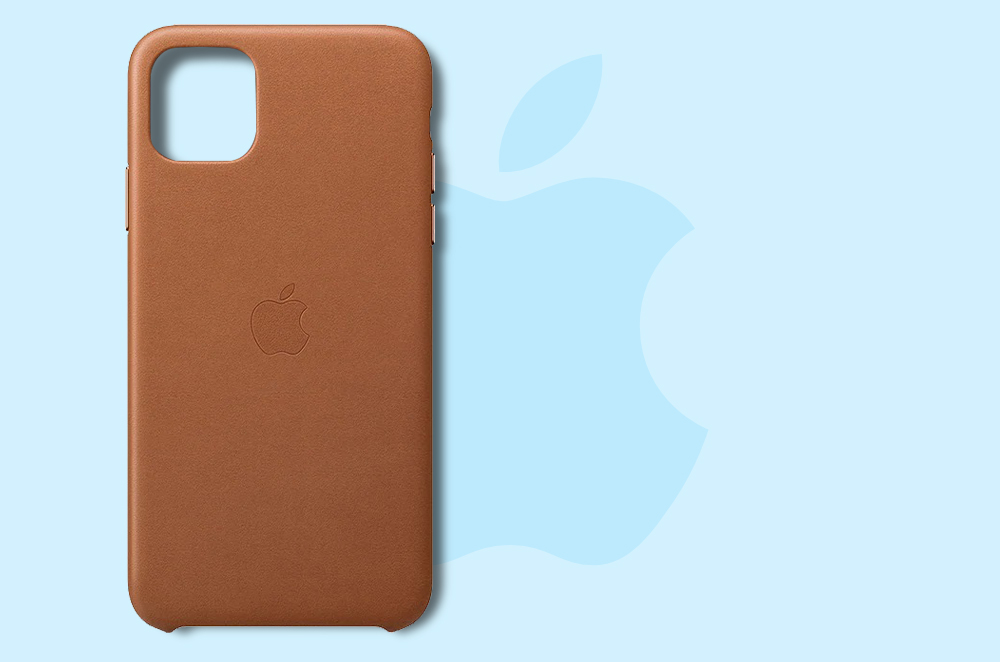 Price – $49
One fascinating feature is its protection of buttons with an aluminum coat matching the leather. Touching the buttons might make us feel like touching them without a case. The screen will be surrounded by an elevated lip so that the screen won't touch the ground in case of a fall or accidental drop.
The case does not cover the bottom edge. There are different colors available like Meyer lemon, Saddle brown, Forest green, Midnight blue, black, and red. This case will give you a sophisticated touch with a unique finishing.
Case-Mate Waterfall Case
This case is for safety and sparkle at the same time. The new Waterfall Confetti case is glossily beautiful and it is well-built for your phone's protection. It will give you a firm grip on your phone and help you avoid a possible dent in the corner.
You can see the glitters moving if you shake the case upside down which is oddly alluring to watch. They use certified mineral oil that is completely safe for the dynamic effect of flowing glitters.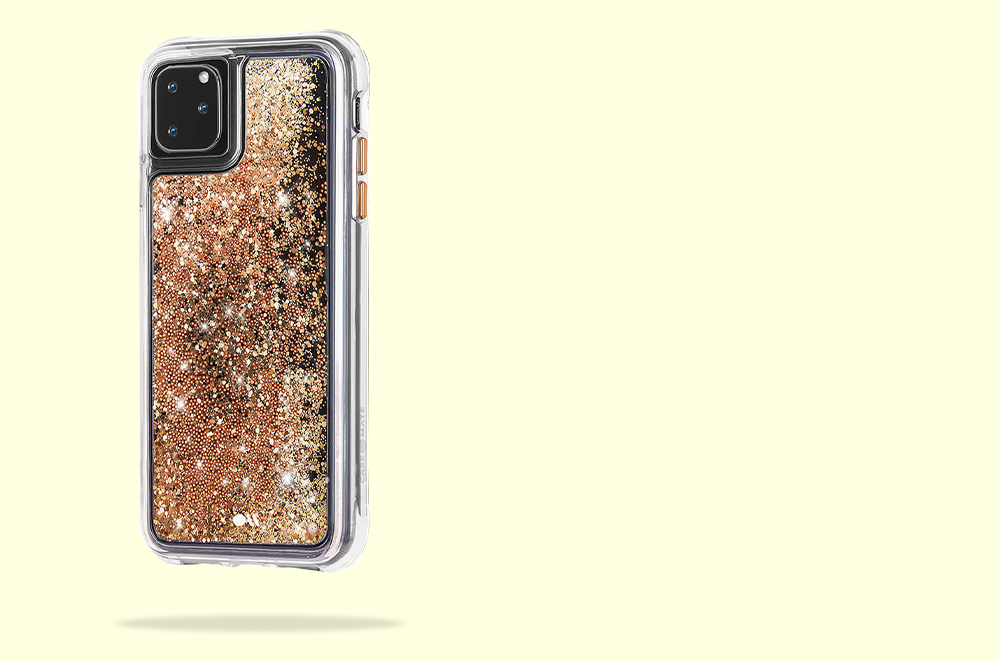 Price – $39
It has metallic buttons on the side that feels nice to click on. The best thing about the case is it is compatible with wireless charging even though it is suspended in the liquid between two layers of plastic. It can stomach 10 feet fall and give you back your phone safely.
OtterBox Symmetry Series Stardust
They have a wide range of varieties to choose from. One among the bests is the shimmer cases that let your iPhone glow with glitters. Their Stardust's case is an eye-catcher. You can keep staring at the beauty that complements your phone.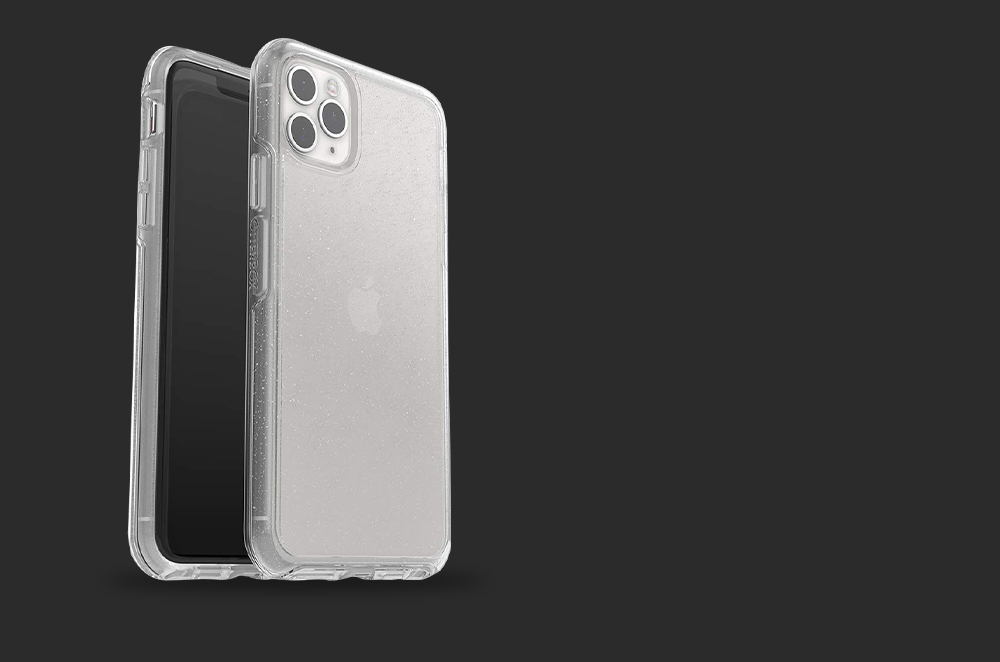 Price – $41.70
The case uses a soft layer of rubber for shock absorption and hard polycarbonate for extra defense. The raised lip around the screen will protect your phone from a fall, both the front and the back. It is slimmer than the rest while maximizing the protection of your brand-new iPhone 11 Pro Max.
Smartish Wallet Slayer Vol. 1
This is for someone who wants to accessorize. Do you want to ditch your wallet and put your card, ID, and phone in a convenient bundle? This is the one for you! These cases have a room for three cards which will, in turn, make them bulky.
But their edges are angled making them slimmer by fitting right into your hands. The card pocket will not deform over time as it will remain the same size even if you don't insert a card in it. The cards will be well-protected with raised bumps.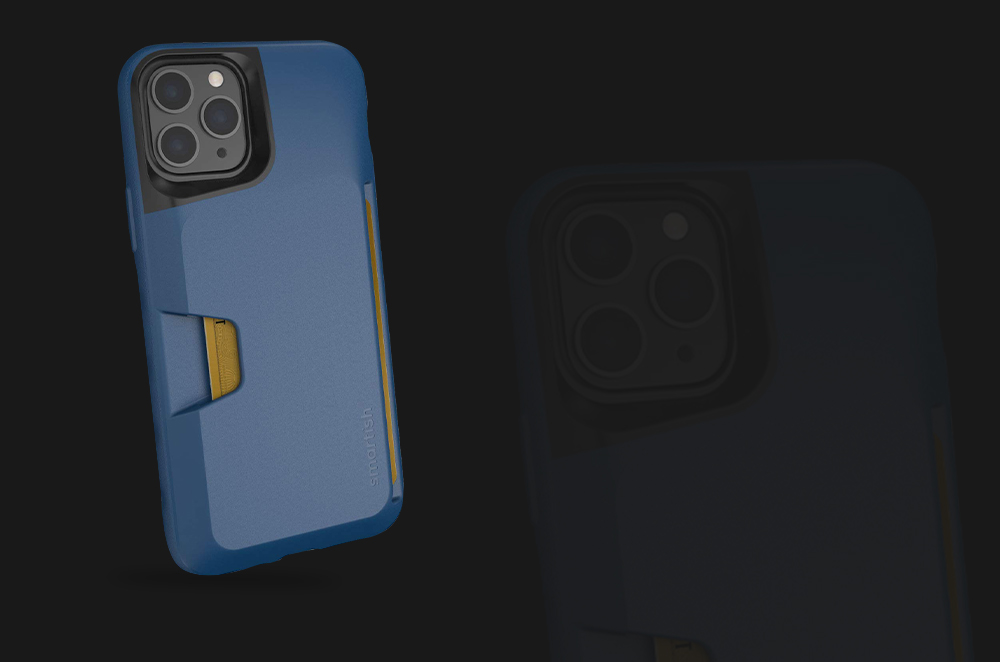 Price – $23
As you should know, these cases will be too tight for tight pockets. And these cases won't support wireless charging because of the cards on the case. They are available in black, blues on the green, and purple. You can also customize any prints of your choice on the case.
Speck Presidio Grip
This is for the clumsy hands. If you happen to drop your phone more than often, it's time you stop being paranoid. Use this case with a non-slip textured grip for extra protection.
As you know such protective cases are often ugly. Like this one. Although it is tough, it is not particularly bulky as you'd expect. It is available in black, slate grey, skyline blue, coastal blue, and chiffon pink.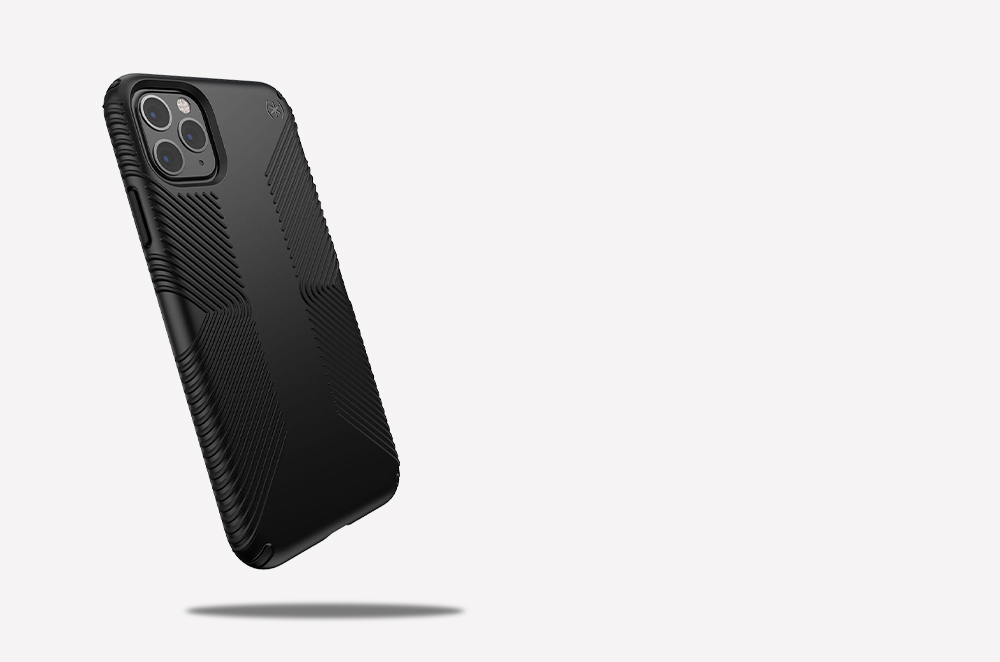 Price – $24.95
It is a single-piece case with two layers; a plastic with a matte-finish exterior and a rubber lining that is shock absorbent. It guarantees 13 feet fall protection meeting military drop-test standards.
Because of the rubbery backplate, there are high chances of attracting dust. One exclusive feature to beat that is the antimicrobial coating to help kill germs on the case.
I mean, how upgraded are the cases now!
i-Blason Cosmo Series
The positive reviews this brand has received for its durability and design are noteworthy. i-Blason offers a huge collection of iPhone cases that take the protection of smartphones to new heights. Especially with its full-body protection.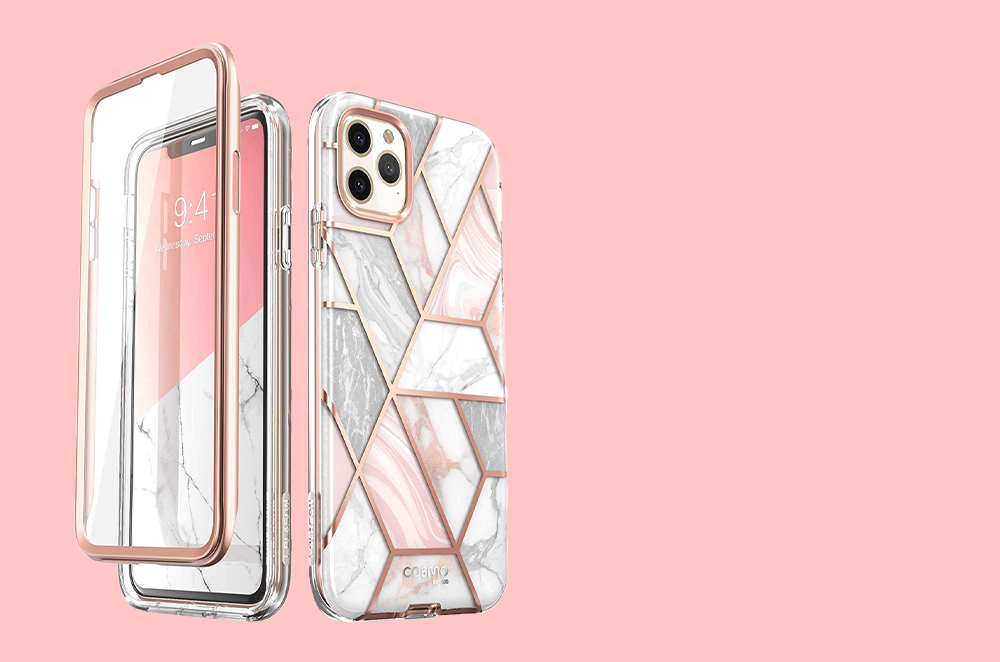 Price – $28.24
It has a touch-sensitive built-in screen protector preventing cracks and scratches. Although hardly visible, it offers a protective scratch-resistant barrier on the back of the case with 10 feet drop protection. It is shockproof and is fully compatible with wireless charging.
This is a posh case with elegant designs that can match your outfit. It has a smooth and glossy finish to compliment your style.
Pelican Protector EMS Case + Battery
All you need is a case with a battery when your phone is about to die. Though iPhones' battery life is phenomenal you still need that bit of extra oomph. Pelican Protector Cases bring you a seamless solution once and for all. A 20,000-mAh magnetic battery pack is attached to the magnetic backside of the case.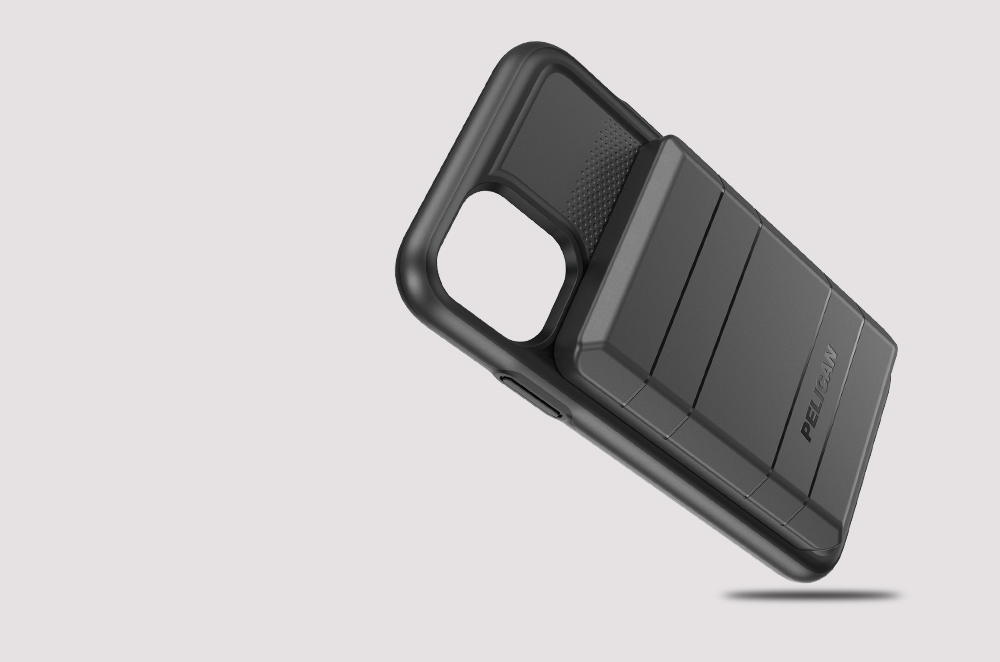 Price – $81.93
Because it uses wireless charging, all you need to do is simply attach the pack when you need the extra oomph. You have to be careful to not knock off the pack from the case. It is said that the case can deliver up to 38% of extra battery life. Besides the magnificent magnetic battery pack, the case is shock absorbent, has a grippy texture, and is sturdy in hand.
Who doesn't need a case that can do this, all the while giving your phone the protection?
Henpone
Henpone is an amazing choice from the 10 best iPhone 11 Pro Max cases for women. It comes with a ring holder on the case. You can also use it as a kickstand for easy viewing in portrait or landscape mode.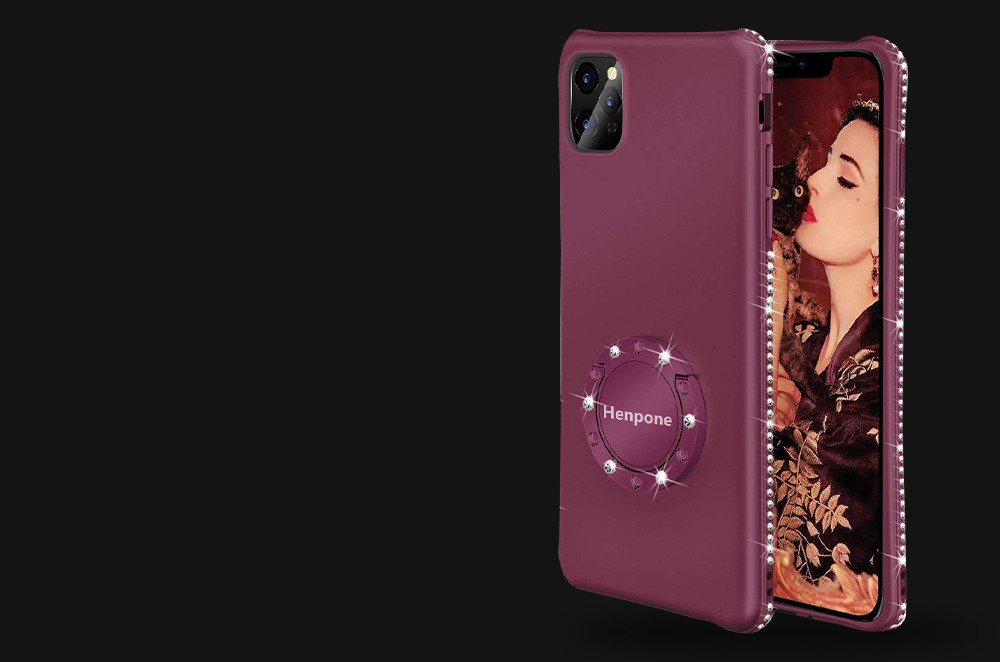 Price – $17.98
The ring will have glittering rhinestone diamonds to bring glam. The case is super-lightweight and ultra-thin. Its precise cutouts allow quick access to all buttons and features. You will have to remove the case for wireless charging. Use Henpone's case and free your hand!
Lumarke
Are you a marble lover? Lumarke provides high-quality silicone classy cases that put some other brands to shame. With its glossy marble exquisite design along with golden geometric lines, you will love it at your first glance.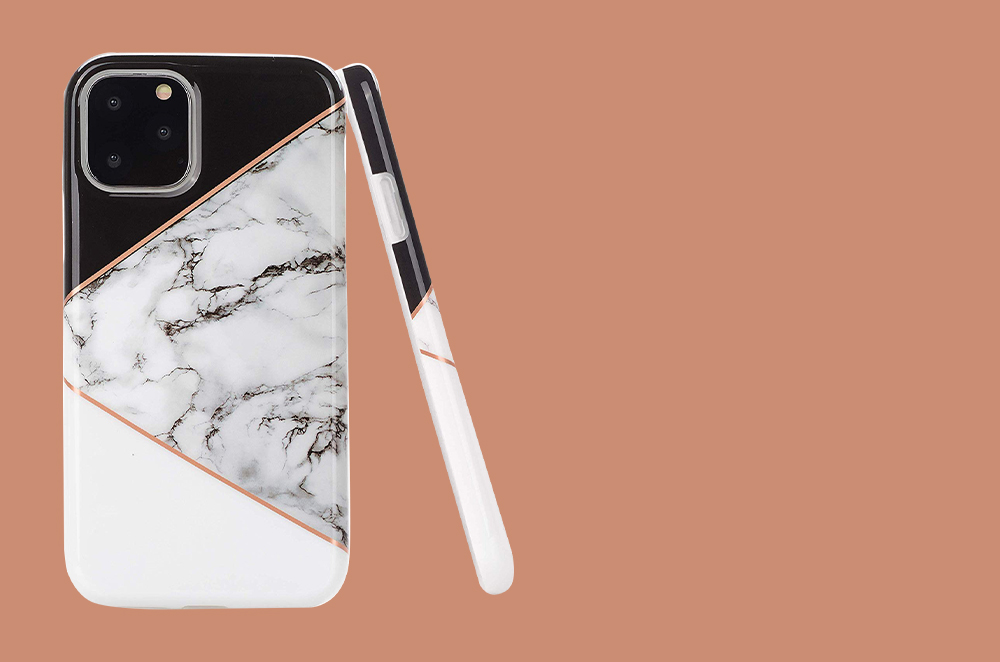 Price – $16.79
It is scratch-resistant and can protect your phone greatly because of its elevated lips around the screen. So no, your screen won't touch the ground in case it falls from your hands.
Case-Mate Clear Case
Case-Mate is well-known for its iPhone cases with its glittery glorified and minimalistic clear case. Clear cases can show off the frosted glass finish look of your iPhone 11 Pro Max which is pleasing to the eye.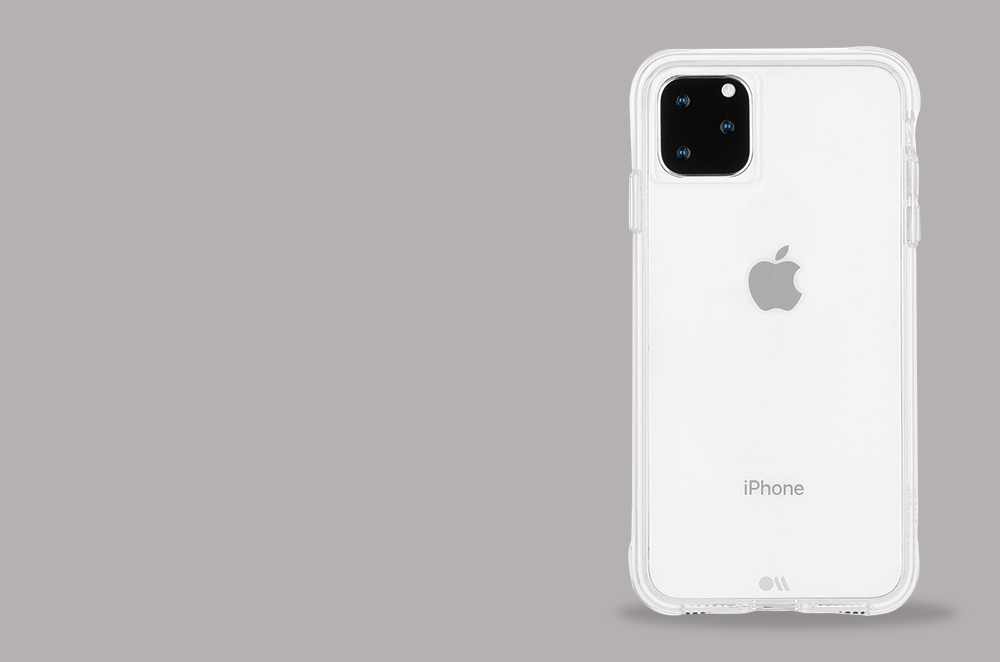 Price – $17.57
Though translucent and clear, these cases resist discoloration over time. They are available in a variety of colors that gives their unique style. The case has air pockets in each corner which will give your phone the fall protection it needs.
Did you pick yours?
We hope our list of 10 best iPhone 11 Pro Max cases for women was worth looking at. Protecting your phone with a case is better than having to regret later not having one.
You don't have to fear a drop if you put on a case with protective elevated lips around. You don't even have to take your case off for charging as many of these are compatible with wireless charging. You can choose a stylish one, glittering just like you do.
Keeping aside the fact that we have absolute confidence in each of these aforementioned brands for their quality, your feedback is essential. Choose your case and tell us your experience with it.