Former BFF and organ donor of Selena Gomez Francia Raisa has revealed in a social media post that she is suffering from polycystic ovary syndrome (PCOS).
The 35-year-old How I Met Your Father actress opened up about her condition in an Instagram post she made on 7 August.
'Still Learning How to Live with PCOS'
The revelation came along with a photo of herself and her friend and author Candice Craig standing by a rollup banner featuring the latter's book titled "Living with PCOS".
Francia's post read,
'My friend wrote a book about PCOS.' The picture is set at the book launch ceremony.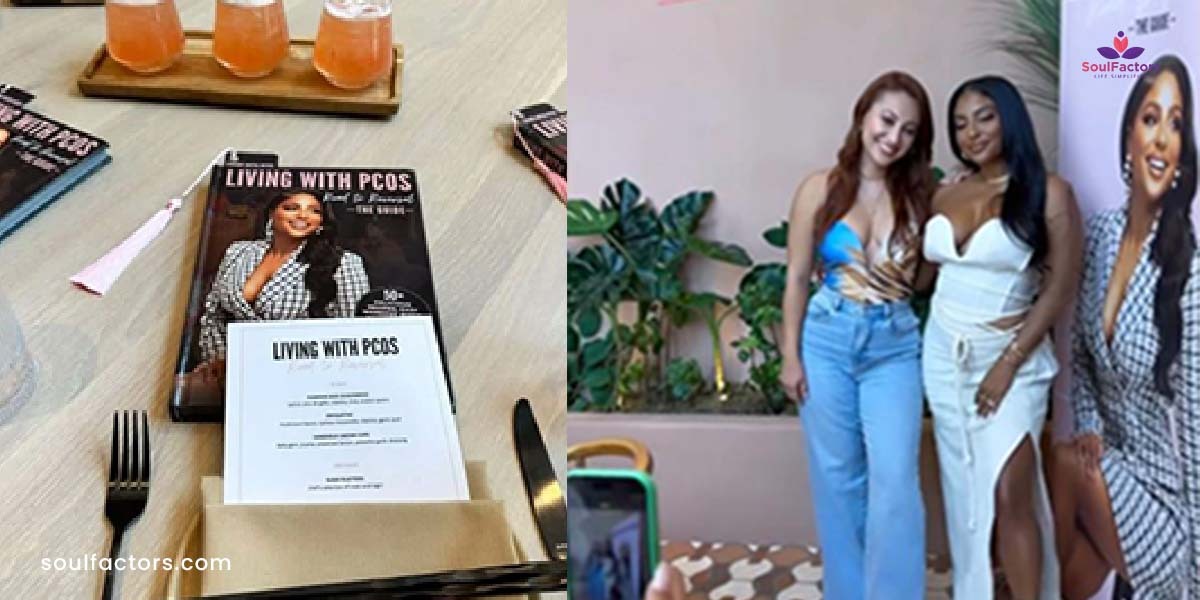 She followed it up with a story showing the book sitting on a dinner table and captioned it "I also have PCOS and still learning how to live with it. Thanks for this @Candice."
The actress revealed that she too is one among the several women among us suffering from the condition PCOS or polycystic ovarian syndrome, which causes menstrual irregularity.
What is PCOS?
According to American Medical Association, Polycystic ovary syndrome (PCOS) (1) is "one of the most common causes of female infertility", and it "affects between 6% and 12% of women of reproductive age in the U.S." PCOS is described as a lifelong health condition that continues far beyond a woman's childbearing years, by the Centers for Disease Control and Prevention.
PCOS symptoms include absence of ovulation, leading to irregular menstrual periods or no periods at all, high androgen levels or signs of high androgens, such as having excess body or facial hair, abnormal growths on one or both ovaries, etc.
PCOS is often accompanied with other problems such as hair fall, dark patches of skin, acne, weight gain, and irregular bleeding.
Women with PCOS are also at risk of insulin resistance, type II diabetes, obesity, mood disorders, endometrial hyperplasia which is a condition in which the lining of the uterus becomes too thick, and endometrial cancer.
Raisa shared the posyt just a few weeks after celebrating her 35th birthday. She had also posted story of a fun pic of her posing with a paper birthday cake on her head.
Selena Gomez had recently offered up loving tributes to Raisa on her birthday. Raisa and Gomez have been friends for nearly 15 years. Raisa donated her kidney to Gomez who needed a transplant due to her battle with lupus in 2017 which made big news.
"Happiest of birthdays to this special human being," Gomez wrote in the caption to the post — which included a photo of the pals riding in the back of a convertible and drinking champagne. Two other posts showed the pair hugging at different gala events.
"No matter where life takes us, I love you. ❤️" Gomez added.
Gomez took to Instagram in July to share a trio of fun, including friendly snapshots featuring herself and Raisa being total besties.