Hailey Bieber Glams Up Again In A Stellar Sheer Mini Black Dress!
Hailey Bieber is a prominent figure in the fashion alliance. What's the Hailey look that crossed that 2.3 million views in Tiktok?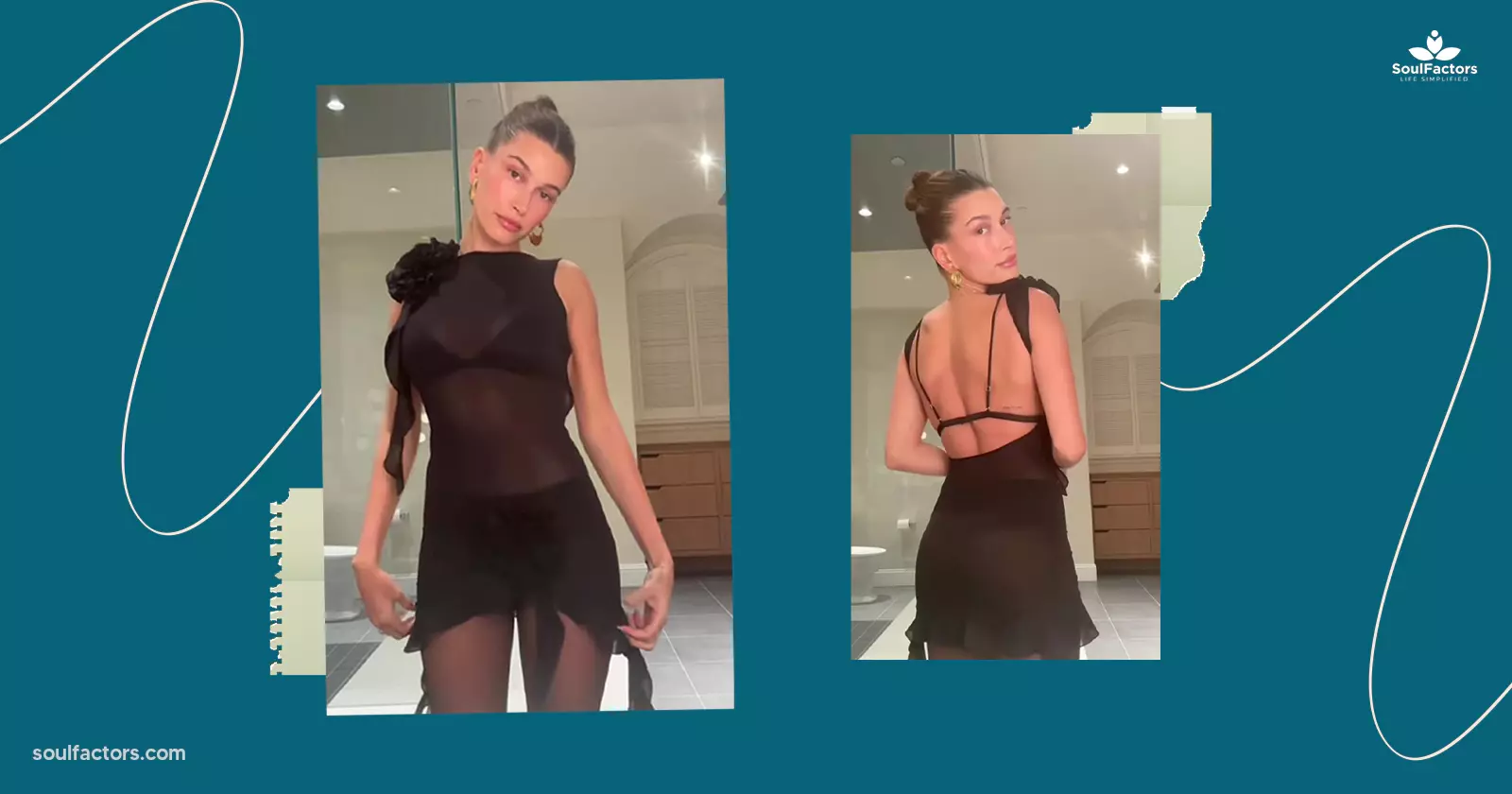 Hailey Beiber constantly makes dope statements and hypes up novel trends for the fashion industry. She experiments with her attire and makeup looks quite often and shares them along her social media pages.
Hailey Bieber is a prominent figure in the fashion alliance. Trends like the 'glazed donut looks' and 'nails movement' was super viral fashion facades.
Hailey Bieber Rocks In Her Black Mini Dress
She has shared her secret hacks and iconic looks via Tiktok videos in many instances. Fans love her Tiktok videos and such interactions. And just like that, Hailey Bieber, the fashion icon is yet again seen in her Tiktok embodied in a semi-sheer black backless minidress.
This is one of her jaw-dropping style moments.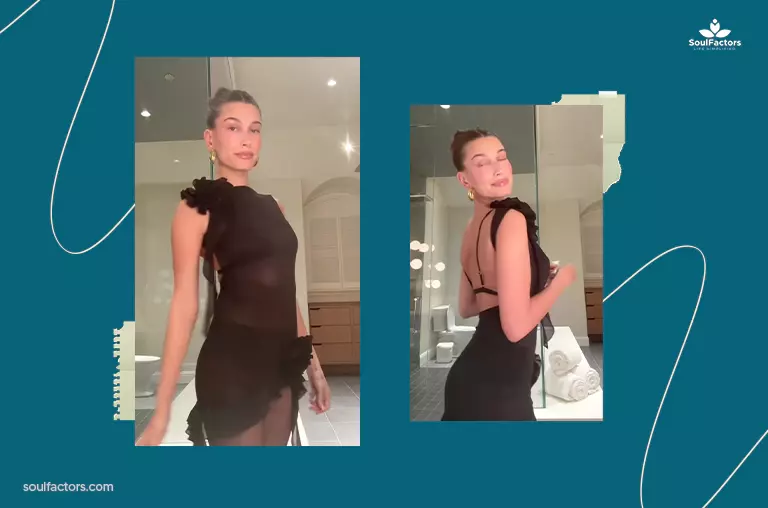 The Tiktok video has already crossed 3.1 million views already. The video is set in her super classy bathroom, and the spotlights accessorize her bomb look.
She was also adorned with beautiful gold hoop earrings along with her bold dress. Her sleek updo added elegance to the whole look. She kept her makeup simple with a rosy blush and lined her lips and applied lip balm afterward. The minute details of the dress like the classy rosettes tucked on her right shoulder give the dress its cuteness as well, also the ruffles, and asymmetrical trims. The sheerness of the dress made her innerwear visible, enhancing the sleek look to the next level.
The gorgeous supermodel aged 26 and wife of singer Justin Beiber has a business venture named Rhode(1), a high-end skincare line. The name has been inspired by her middle name.
'Tested out 2 new Rhode babies on my cheeks and lips last night,' was the caption for the video. She recently launched her 'Vanilla Cake', the newest Rhode Peptide Lip Treatment in honor of her 26th birthday.
Rhode has a collection of the awesome and affordable price range of products. It's sold out most of the time due to the arrangement of the prices. "My philosophy for the brand, and the ethos for me, is to make one of everything really good — it's those staple products you keep going back to," said Hailey Bieber.
Hailey Bieber enjoyed her New Year's hols with her hubby Justin Bieber and her pals Kylie and Kendall in Aspen, Colorado doing one of their favorite activities Skiing. The snaps from their hols are filled with love. (2)