Winters can be so cruel to your skin; especially your lips. Lip balms are thus a very basic necessity of any winter skincare regime. It's easy to carry around, much easier to apply and gives instant nourishment to dry and chapped lips. And just when you thought, 'what can make it any better?' tinted lip balms took the beauty market by storm.
If you are not in the mood for a full swing lipstick and if you are feeling much cooler than regular vaseline, of course, tinted lip balm is your middle ground. Defining your lips can level up your makeup game and yes! Tinted lip balms make the routine so much easier. Your lips have one of the thinnest layers of skin. Applying a layer of lip balm is like giving your lips a layer of protection from everyday exposure to light, dust, foods, etc.
5 Best Tinted Lip Balms – For Dry Lips
There are thousands of lip balms available in the market as of now. Choosing the right one for you can be quite tricky. Well, as in the case of any beauty product, only a trial and error method can help you find the perfect one. But we have some tips for you if you are confused looking for your first ever tinted lip balm.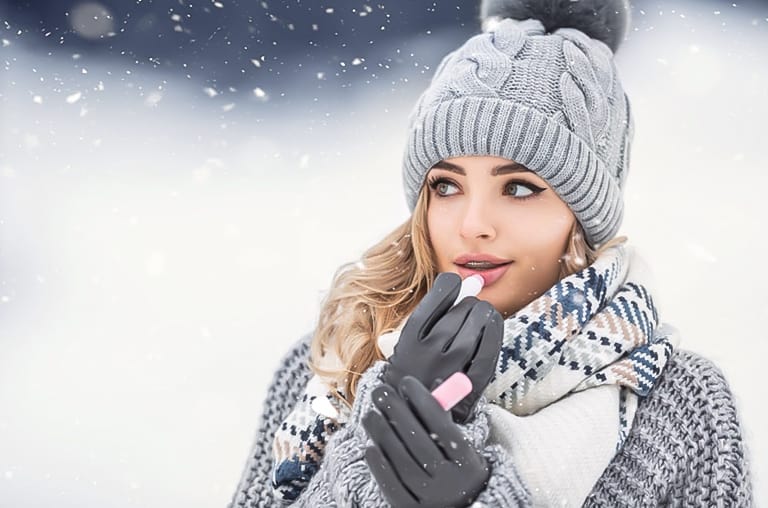 How To Choose The Best Drugstore Tinted Lip Balms?
Tinted lip balms are actually not as hard to select compared to other skincare products because the formula is pretty basic and the product by itself is not that complex. Even then, if you need help choosing a tinted lip balm, here are some things that you should specifically look for :
Colour
As this article mainly speaks about tinted lip balms, of course, you should go for the right color. Lip balms commonly come in orange, pink, or purple tones. Find one that best compliments your skin color and your style.
Ingredients
The ingredient list of a lip balm is very important as there is a chance of you consuming it. Some ingredients can even end up irritating and drying your lips which is why it is very important that you read the ingredient list carefully before buying any lip product.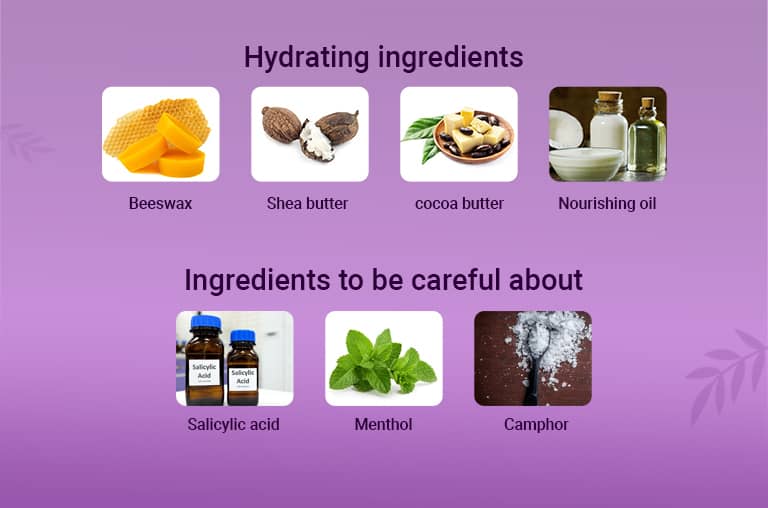 Hydrating ingredients like beeswax, shea butter, cocoa butter, nourishing oils, etc are extremely good for the skin. But if you are a vegan, then don't purchase one with beeswax in it. These ingredients can hydrate and can give a natural glow to your lips.
Some ingredients like salicylic acid, menthol, camphor (1), etc must be avoided as they can dry out your lips. These ingredients can be irritating for some people.
Packaging
When choosing a lip balm, it is very important that you select one with convenient packaging. Lip balm is something that you are going to apply and reapply all through the day.
If you like applying it with your fingers, then you should definitely go for a tub lip balm. But make sure you dip in your clean fingers only as dirty fingers can be a reason for bacterial growth inside the tub.
A tube or stick-like lip balm which can be directly applied on the lips is my personal favorite as it is more hygienic and convenient.
Your Concern
The job of a lip balm is to hydrate your lips in order to make it soft and full. But your reason to get one might not be just that. If you are looking for a lip balm that can heal the problems of your lips, find one that has medicinal properties to solve the issue.
If you are someone who is out all day, then find one that offers sun protection. But trust us, it is kind of hard to find a tinted lip balm that has SPF.
Now now, Let's take a look at our personal favorites which are tried and tested by us at Soul Factors. We have shortlisted it to the best 5 for you to choose easily. Take a look!
Top 5 Best Tinted Lip Balms
1. Burt's Bees Tinted Lip Balms
All Burt's products are 100% natural. This one with shea butter and coconut oil lives up to its claim that it is hydrating, softening, and highly nourishing.
This one comes in recyclable chapstick packaging. It is available in 6 shades and gives a sultry flattering color to the lips. The color palette ranges from pinks to reds to violets. Coconut oil and beeswax present in this lip balm are highly nourishing and moisturizing.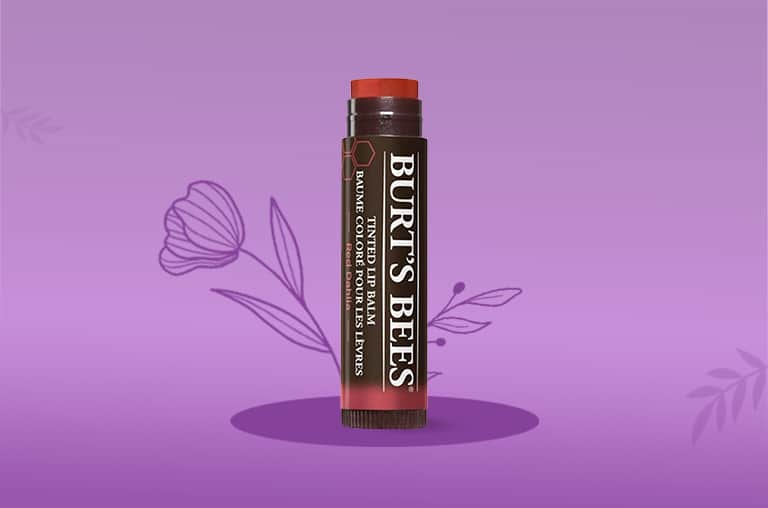 Price: $11 for a pack of 2
Shades Available: Hibiscus, Pink Blossom, Red Dahlia, Rose, Sweet Violet, Zinnia
Lasts up to 6-8 hours.
2. Honest Beauty Tinted Lip Balms
These lovely lip balms are thicker than regular chapsticks but that doesn't mean that they are suitable for damaged lips. Honest Beauty lip balms are quite nourishing for daily use.
It is available in 7 shades which range from nudes to reds to a dark plum. They are sheer and yet buildable. Antioxidant-rich acai (2) extracts and avocado oil are the main ingredients that are extremely hydrating and nourishing.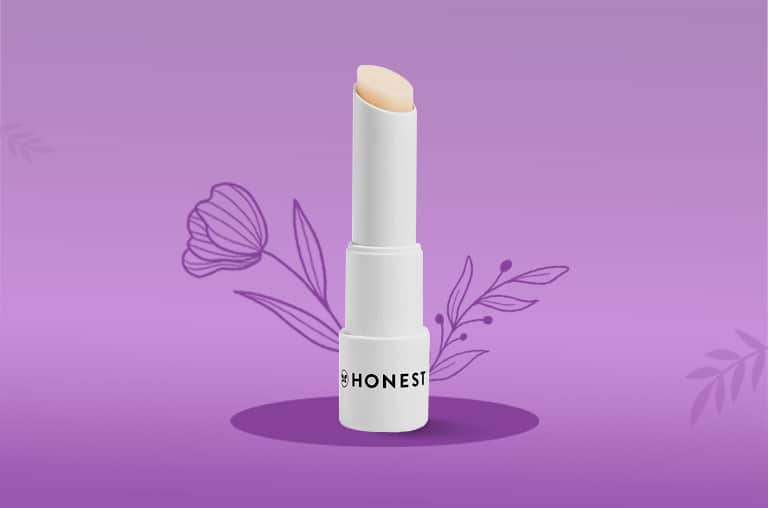 Price: $8.99
Shades Available: Blood orange, Dragon Fruit, Fruit Punch, Lychee Fruit, Plum Drop, Summer Melon, White Nectarine
Lasts up to 8 hours.
3. Vaseline Lip Therapy Color & Care
Vaseline has been our friend since childhood. So when vaseline came up with these fun chapsticks, we had to try it! And this product did not disappoint. It provides intense nourishment and moisturization while giving a slight pop of color to the lips.
The chapstick is infused with shea butter and manuka honey to keep your lips hydrated for a longer time period. It is available in 5 shades and is beautifully tinted.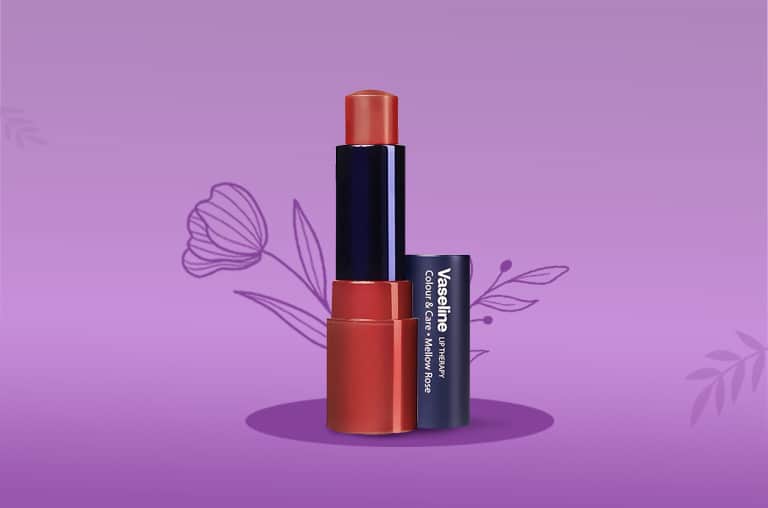 Price: $9.99
Shades Available: Popping Orange, Blushing Coral, Blooming Pink, Kissing Red, Mellow Rose
Lasts up to 20 hours.
4. e.l.f Cosmetics Ride or Die Lip Balms
Like any other e.l.f product, this lip balm is super affordable. It is vegan and cruelty-free. This lip balm contains jojoba oil (3) and vegan collagen which are intensely hydrating. The consistency is so amazing as it is very creamy and almost gloss-like.
The product comes in a fun squeezy tube. The product names smell as juicy as its names. It is very much pigmented and so, a little goes a long way. It has a sheer finish which is definitely buildable.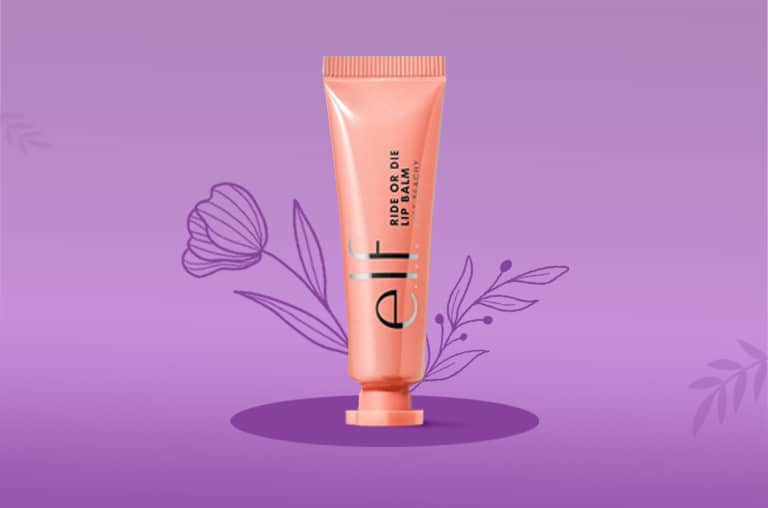 Price: $5
Shades Available: Just Peachy, P.S.I, Cheeky Cherry, Grapefruit Goals, Tough Cookie, Boss Berry
Lasts up to 5 hours.
5. Nivea Lip Care, Fruit Lip Balms
This lip balm provides instant hydration to the lips and is most common among drug store lip balms. It has a pleasant fruity smell and offers a shimmery shine to the lips.
Its melt-in moisture formula ensures a smooth application. This product is available in 7 colors and works amazingly on pigmented, dry lips.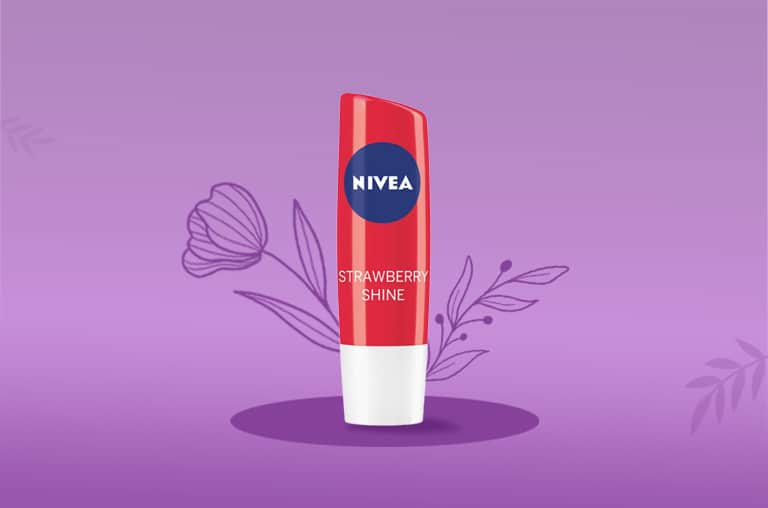 Price: $4.98
Shades Available: Blackberry, Cherry, Watermelon, Strawberry, Peach, Pomegranate, Pink Guava
Lasts up to 8 hours.
Do These Lip Tints Harm Your Lips?
Lip tints and tinted lip balms are different. Whichever be it, these are not harmful to your lips. However, you may be allergic to some ingredients in the formula of the product. But then again, it takes a trial and error method to find what you are allergic to.
We recommend that you do a patch test before you get into it. Using a lip tint directly to chapped and damaged lips is not a good idea. Always, always apply a lip balm before applying a lip tint or lipstick; or, take the easier route of the tinted lip balm.
Final Verdict
For those of you with dry and chapped lips, who find it difficult to apply lipsticks in their smoothest finish, tinted lip balms are awesome! It gives a wash of color and intense hydration to the lips. Most tinted balms from our stash are cheap yet fun and nourishing. Grab it in every color, find your perfect match or just keep them all! Have fun experimenting love!