Apart from drugstore lip balms there is drug store lip liner that is also effective and trending at the same time which everybody should try at least once.
Lipsticks are a vital part of your makeup routine and help amp up your look. But, they are prone to smudging. The best drugstore lip liner can be your savior to ensure that your lipstick stays in place. It fills the uneven outer edges of your lips, after which you can apply lipstick. Moreover, a lip liner gives your lips a fuller look. It provides a matte finish and makes your lips appear brighter. A lip liner underneath your lipstick can also give an intense color payoff.
Factors To Consider When Choosing The Best Drugstore Lip Liner
Buying the best drugstore lip liner requires you to consider the following factors:
The texture of a lip liner determines its ease of application. Creamy lip liners glide on in a jiffy. The waxy ones are tough to apply. The texture also affects the staying power of a lip liner. Thus, check the lip pencil's texture to ensure it suits your needs.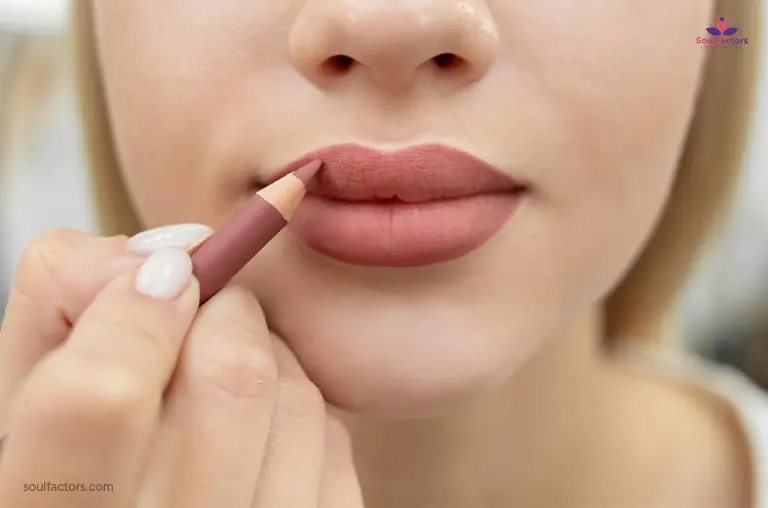 Lip liners are available in a vast range of shades and colors. Remember to pick a color that compliments your skin's tone and the color of your lips. Opt for the best brown lip liner for Indian skin to bring a difference to your appearance and add finesse to your lips. The color of your lipstick is also vital for picking the right lip liner shade and color.
Experts suggest you buy a lip pencil from the same color family as the lipstick. This selection ensures that the liner and the lipstick blend perfectly without jarring. A dark and bold lip liner does the magic for a well-defined look, especially among women with thin lips. But make sure it is a shade darker in the same color.
The purpose of a lip liner is to make your lipstick last for a longer time. Therefore, choose a drugstore lip liner formulated especially for extended wear.
15 Best Drugstore Lip Liner in India
The following list provides information about the best-selling lip liners in India.
1. Lakme Absolute 3D Lip Definer
This Lakme lip liner is long-wear by nature. They have a rich, super creamy formulation that makes their applicability easy. Available in a series of stunning shades, the lip pencil delivers color payoff with a soft and flawless finish. Their impressive staying power ensures that you continue to look like an unprecedented diva with a distinctive pout for long hours. The tip is perfect to lock in color for no-feathering lips. The six attractive shades are Rouge, Ruby, Salmon, Carnation, Crimson, and Sepia. Another popular Lakme lip liner is the Lakme 9 to 5 lip liner.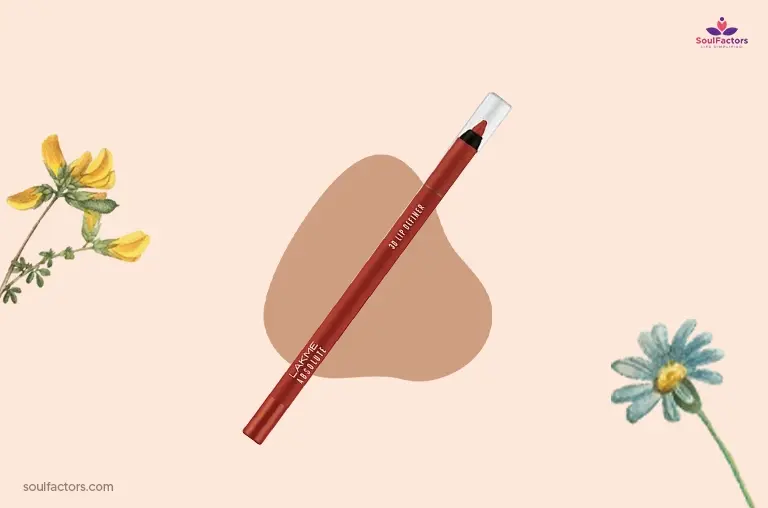 Price: INR 750
Pros:
Glides smoothly
Smudge-free
Highly pigmented
Long-lasting
Gentle
Waterproof
No feathering
Cons:
Shades are light for some skin colors
2. Maybelline Color Sensational Shaping Lip Liner
This lip liner lives up to its name – sensational. It defines the shape of your lips and prevents your favorite lipstick from smudging. The fine tip helps you create fully accentuated lips. Its creamy formulation glides smoothly on your lips and delivers a flawless finish. The Maybelline lip liner in India is available in a vast range of 21 colors, with everything from browns, reds, and nudes to pinks, purples, and peaches.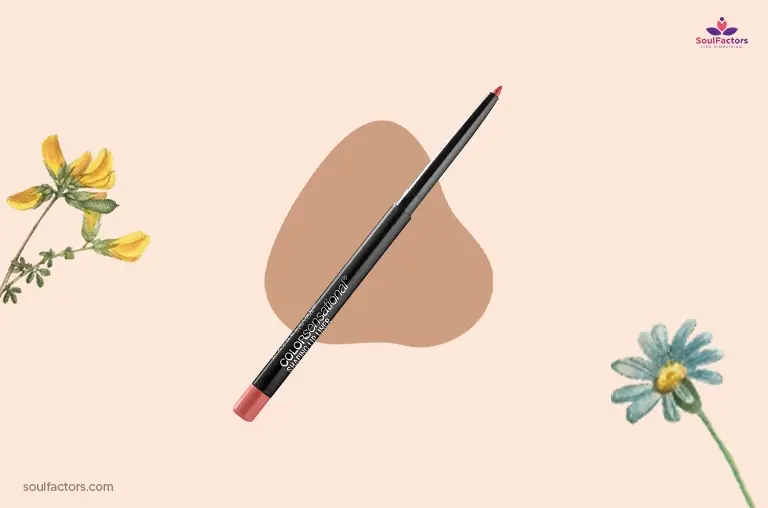 Price: INR 2500
Pros:
Buildable
Long-lasting
Self-sharpening
Easy application
Smear-proof
Smudge-proof
Highly pigmented
Cons:
Can be drying
Can break easily
3. MAC Lip Pencil
One of the best drugstore lip liners in India based on quality is the MAC lip pencils. With great pigmentation, they are easy to swipe on the lips and give a smooth and blended finish. The creamy texture is suitable for outlining lips and even coloring them. Packed with the goodness of vitamin E, the lip pencils are soft on your lips and offer a smudge-free application that lasts for hours. You can choose from a wide selection of colors that all work well with various lipstick shades.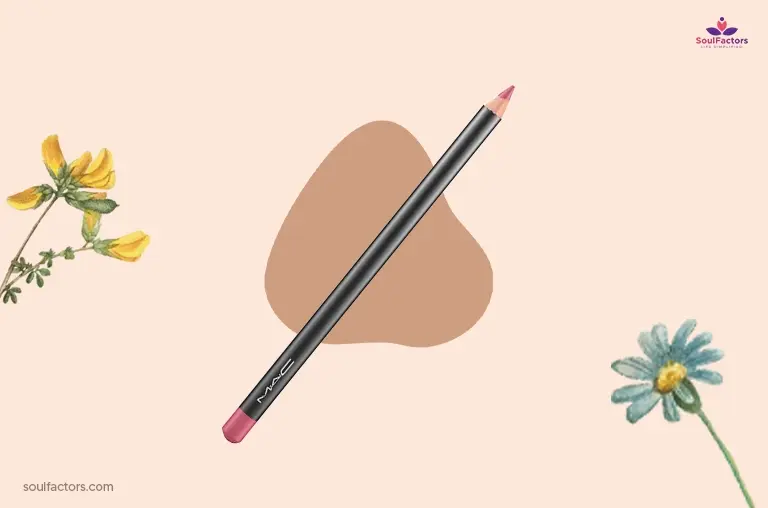 Price: INR 2000
Pros:
Highly pigmented
Wide range of shades and colors
Smooth and creamy formula
Doesn't skip or drag
Ensures precision
Long-wear
Cons:
Wastage due to sharpening
4. Colorbar Definer Lip Liner
This Colorbar lip liner is the best drugstore lip liner and especially for Indian skin. Its formulation is smooth, making it easy to apply on the lips. There is a built-in sharpener for easy sharpening without any product wastage. It is dermatologically tested, smudge-proof, waterproof, and ultra-long-lasting. Due to its matte texture, it defines your lips weightlessly. It contains anti-aging vitamins C and E to moisturize your lips. One of the prime points of the Colorbar lip liner is that it adheres to your lip color, giving your lips an instantly fuller appearance.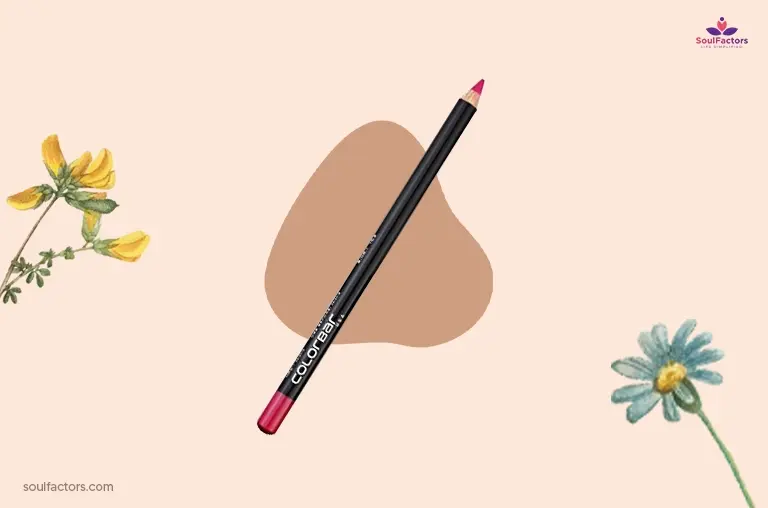 Price: INR 675
Pros:
Waterproof
Smudge-proof
Delivers an intense matte finish and rich color
Contains vitamins C and E to strengthen lips
Free from mineral oils, preservatives, and paraben(1)
Cons:
Limited color options
The tip can break easily
5. Rimmel London Exaggerate Full-Color Lip Liner
These Rimmel London lip pencils are definitely worth buying & considered the best drugstore lip liner among the other lip liners. Their soft and creamy texture allows for easy gliding. Available as fine-tipped retractable automatic lip liners, they add volume and definition to your lips and brighten up your face. Due to its slanting tip, the application is easier and more convenient. In just one stroke, you can achieve great precision. The lip liner offers rich color and makes your lipstick last all day. Eleven different shades deliver a matte-like appearance.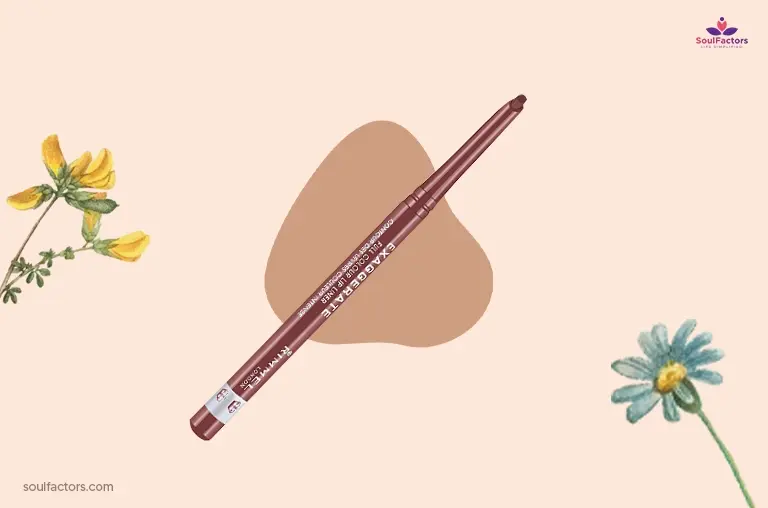 Price: INR 2100
Pros:
Creamy formula
Smooth application
Lightweight
Smudge-proof
Highly pigmented
Cons:
Maybe chalky for some
Quantity may be low
6. L'Oreal Paris Color Riche Lip Liner
The range of L'Oreal Paris color Riche lip liners has twelve different shades. Thus, it can coordinate perfectly with any lip color. Its creamy texture helps to define lips with great precision. Infused with vitamin E and Omega 3, the formula is suitable for all skin types and aids in nourishing and moisturizing the lips. The liners are anti-feathering and prevent bleeding. They contour the lips and deliver a fuller lip appearance. This could be the best drugstore lip liner for those people who loves adding colors to their lips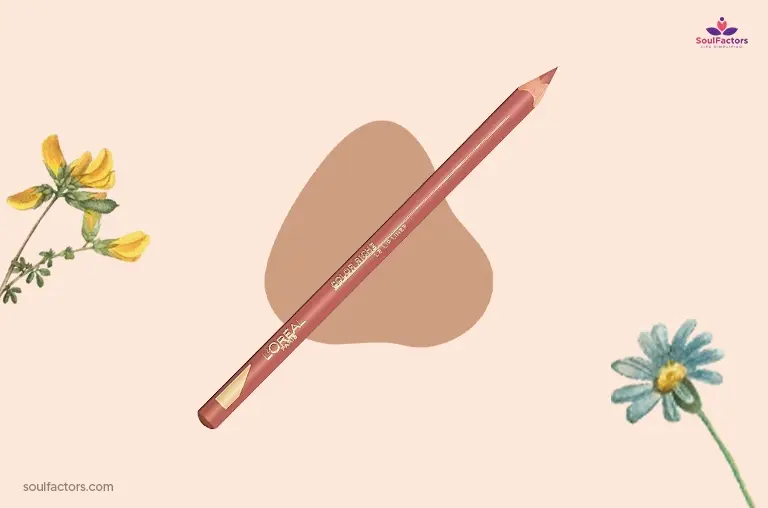 Price: INR 2500
Pros:
Soft and creamy texture
Transfer proof
Enriched with anti-ageing ingredients
Does not bleed
Anti-feathering
Cons:
Costlier than other lip liners
The tip can break frequently
7. Faces Canada Ultime Pro Lip Definer
The Faces Canada Ultime Pro Lip Definer is your best drugstore lip liner to get the perfect pout. It is highly pigmented and gives a rich color to your lips. Its creamy texture actively defines and enhances your lips beautifully. The lip liner comes in a self-sharpening retractable format to define your lips and provide a flawless shape and finish. There are two colors in this high-hue lip definer – Maroon and Red.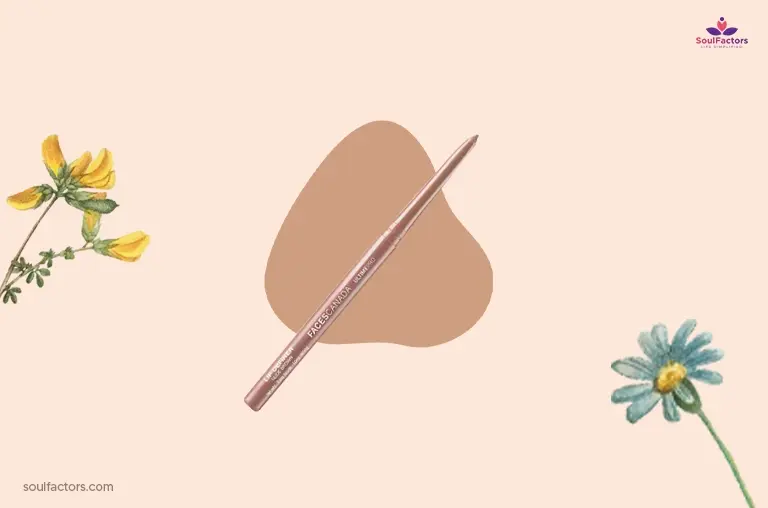 Price: INR 428
Pros:
Waterproof
Retractable twist format
Super long and high coverage
Matte to semi-matte finish
Soft and gliding
Anti-weathering and light wear
Cons:
8. NYX Professional Makeup Slim Lip Pencil
The NYX lip pencil is one of the best drugstore lip liners in India, with a creamy formula that helps with smooth gliding and application. Its teeny-tiny tip allows even beginners to make the finest line and create the desired sharp definition with precision. Enriched with coconut oil, the liner aids with extra hydration and won't let your lips remain dry. It provides long-lasting wear that does not bleed or feather. There is a variety of dashing shades, from orange to auburn to a jaw-dropping true red.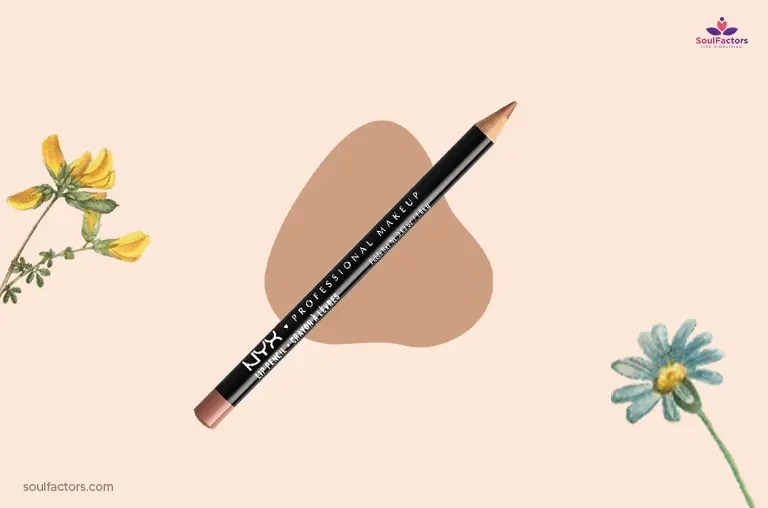 Price: INR 2999
Pros:
Precise tip
Long-lasting
Hydrating
Easy gliding
Available in a large variety of colors
Cons:
The color payoff can be better
9. Wet n Wild Color Icon Lip Liner
The Icon Lip Liner from Wet n Wild is, undoubtedly, the best affordable and best drugstore lip liner. It glides on silky-smooth due to its rich, creamy formulation. It ensures that your lip color does not bleed and that you carry a well-defined pout always. Many use the lip liner as a lipstick, applying it all over the lips. There are shades from the mauve and brown palette.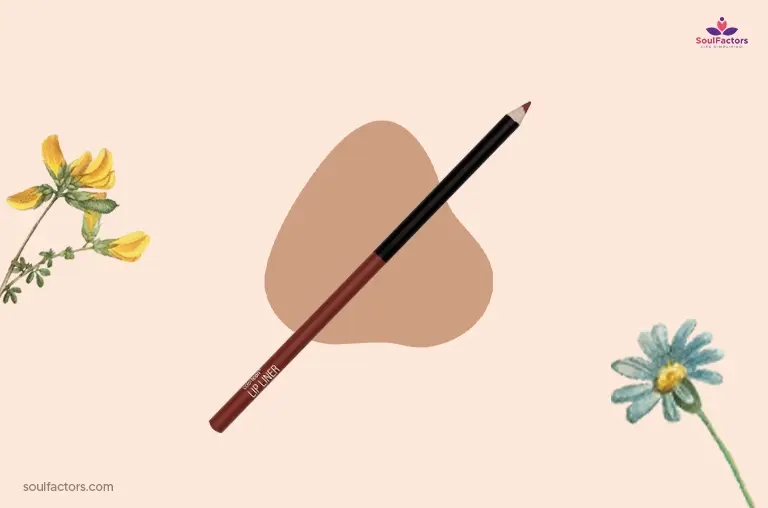 Price: INR 195
Pros:
Glides effortlessly
Enhances the lasting power of your lipstick
Extremely comfortable to wear
Cruelty-free
Suitable for highlighting
Highly affordable
Cons:
Can be a bit greasy
The color can look a little dark
10. Swiss Beauty Bold Matte Lip Liner Set
This lip liner set from Swiss Beauty contains twelve different shades. Its formula is gentle on the skin. With a creamy texture, it glides easily on the lips to define, line, and fill them. You can use lip pencils as a lipstick base as well to increase the longevity of your lipstick. The lip liner set delivers a moisturizing effect to nourish your lips and make them soft and plump. If you are looking for something that is smudge-proof, highly pigmented, & blends easily this could be the best drugstore lip liner for you.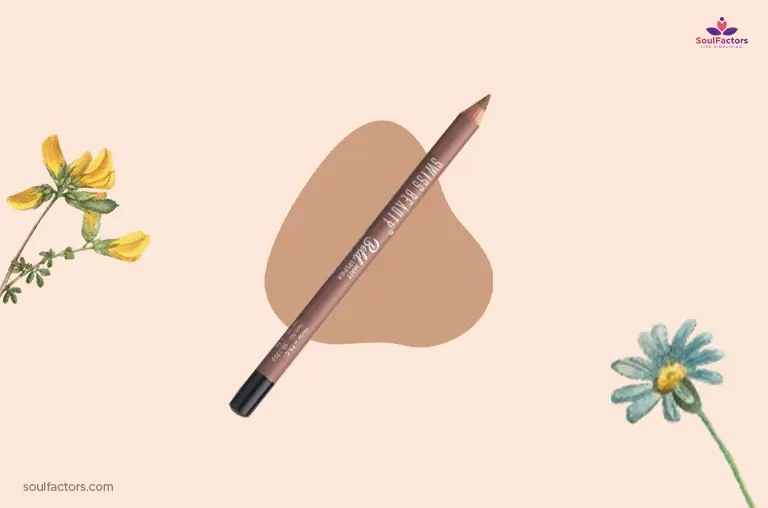 Price: INR 639
Pros:
Lasting stay
Hypoallergenic
Suitable for even sensitive skin
Waterproof
Smudge-free
Matte finish
Moisturizing
Cons:
No sharpener
Not very pigmented
11. Miss Claire Glimmersticks For Lips
The Miss Claire Glimmerstick is the right choice to treat your lips to a satiny-smooth color. With a subtle shimmer, it has superior staying power which is the best drugstore lip liner that gives a glow to your lips. Its formulation allows you to easily make strokes and define your lip line as desired. The lip liners are intensely pigmented and blend well into the skin to deliver an all-day-long rich color. There are 45 shades, including pinks, reds, browns, and more.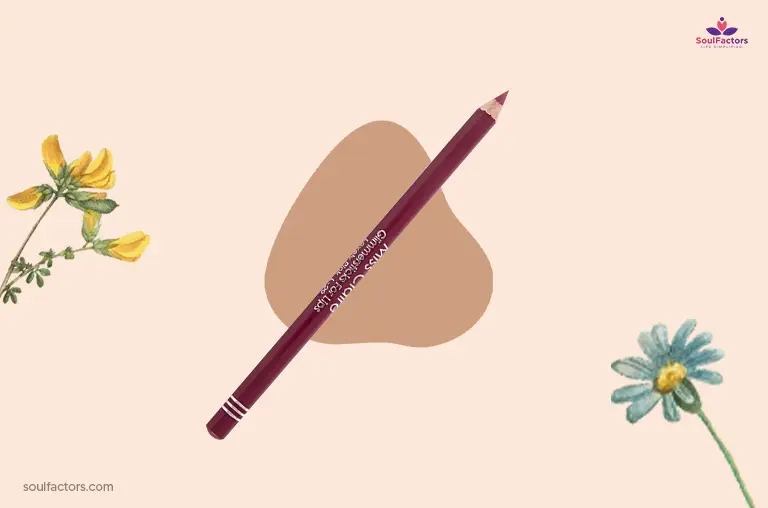 Price: INR 49
Pros:
Water-resistant
Long-wear
Highly pigmented
Smooth application
A large variety of shades
Very affordable
Cons:
12. Sugar Cosmetics Lipping On The Edge Lip Liner
matte finish lip liners are amazing and it gives a clean look on yours. If you are looking for something that gives you a matte finish this is the best drugstore lip liner that suits you.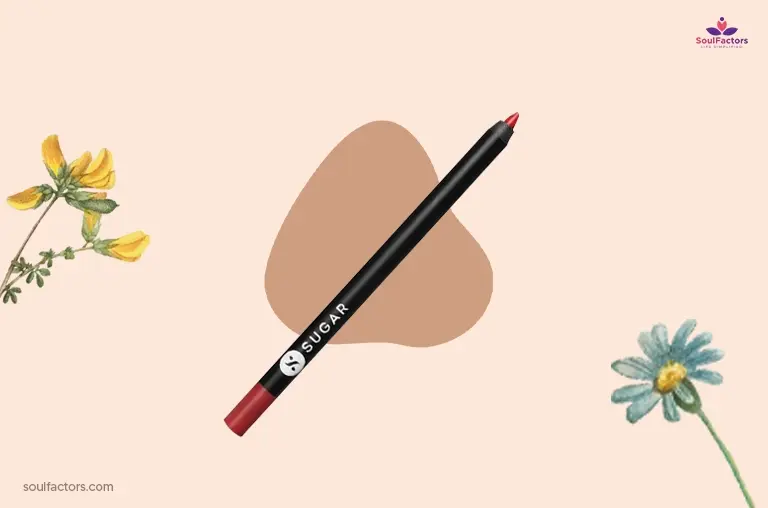 The Sugar Cosmetics Lipping on the Edge Lip Liner has a smooth formula to deliver a matte finish. It provides an intense color payoff that stays on for at least 10 hours and prevents smudging of your favorite lipstick. There are eight stunning colors to match every lipstick shade you will use. It comes with a dual sharpener, a smart holder for blade maintenance avoiding misplacement, and an inbuilt cleaning stick.
Price: INR 525
Pros:
Smooth application
Smudge-proof
Extended stay
Highly pigmented
Gel-based
Water-resistant
Cons:
Needs sharpening
color can look lighter
13. Revlon Colorstay Lip Liner
With long-wear silicone technology, the Revlon Colorstay Lip Liner has long staying power. It does not let your lip color feather or bleed. Its creamy formula glides onto your lips and stays comfortable. The automatic twist-up and twist-down pencils make for easy use. There is a built-in sharpener at the bottom, which helps in a perfectly defined application every time. One of the best drugstore lip liner is available in four shades – Red, Chocolate, Plum, and Wine.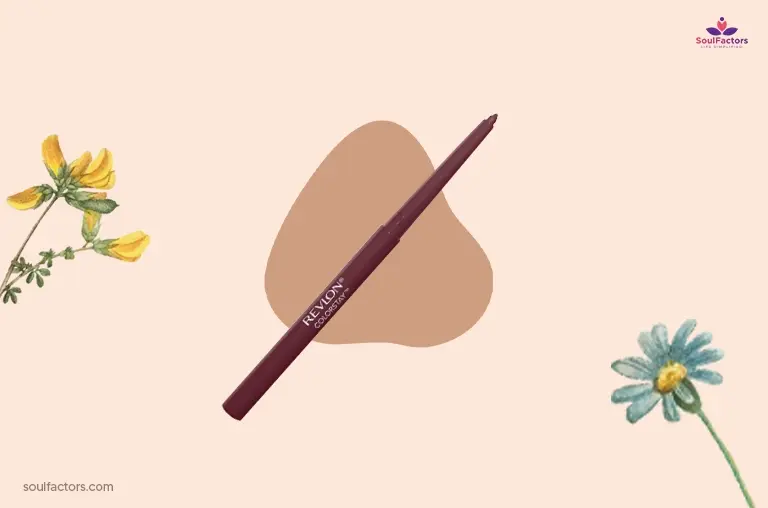 Price: INR 810
Pros:
Comes with a built-in sharpener
Attractive shades
Long staying
Fragrance-free
Anti-feathering
Does not bleed
Cons:
Slightly drying at times
Limited color options
14. Kay Beauty Matte Action Lip Liner
Another best drugstore lip liner worth mentioning on this list is the Kay Beauty Matte Action Lip Liner. It comes in twelve different shades, from muted nudes to vibrant reds. Designed to contour and enhance your lips, the revolutionary lip pencil delivers an ultra-rich matte finish for that perfect dream-like look. The addition of Chamomile and Marula oil enhances your makeup look further by hydrating your lips.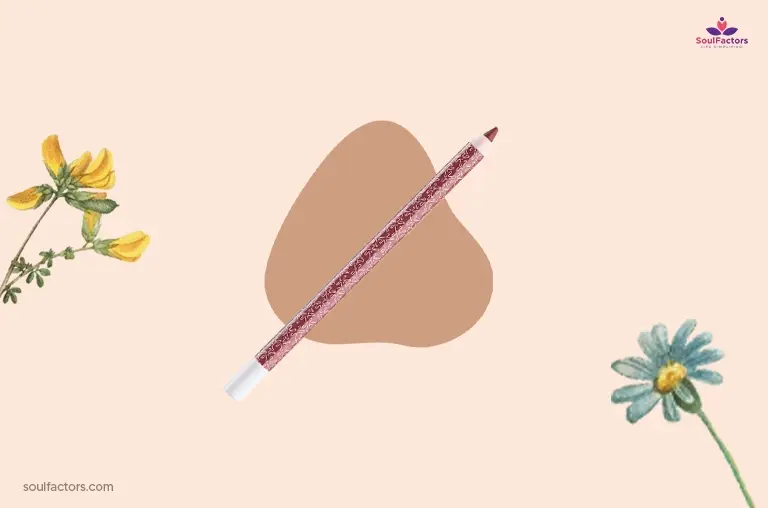 Price: INR 550
Pros:
Rich matte finish
Long-lasting stay
Made in Europe
Cruelty-free/Paraben free
100% kissproof and waterproof
Contain Marula and Chamomile Oil for intense hydration
Cons:
No sharpener
Relatively dry
15. Insight Cosmetics Super Lip Liner
Define your lips with Insight Cosmetics Super Lip Liner, the best drugstore lip liner for the perfect fuller-looking pout. In just one stroke, the richly pigmented lip liner will enhance the longevity of your lipstick and prevent color bleeding and feathering. Use it to add more definition to your lips and hide lip creases. There are twenty-four stunning shades to choose from for this 8-hour-long wear formula. It is smudge-proof and guarantees a flawless appearance to your lips.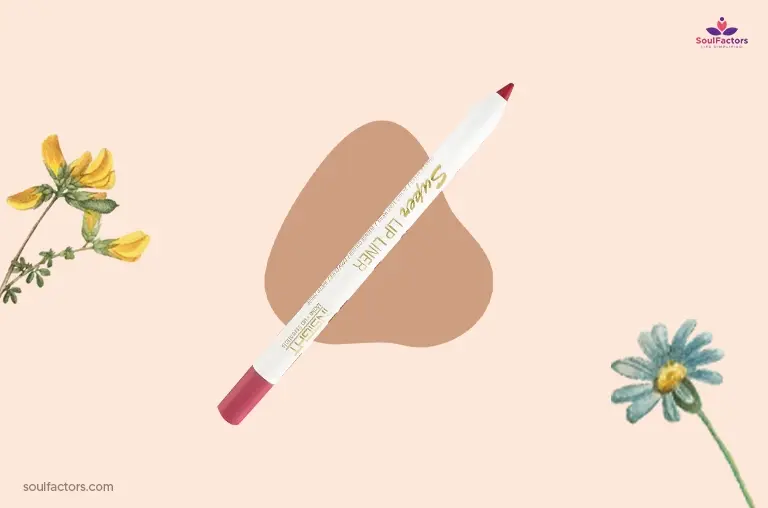 Price: INR 69
Pros:
Highly pigmented
Enriched with the benefits of vitamin E(2)
Paraben free
Long staying power
Cons:
Fragile tip
Not retractable
Best Drugstore Lip Liner: Tips For Applying
Don't neglect using lip liners! They give your lips the right shape and make them look clean and perfect. But the trick is to get the application right to increase the longevity of lip color and give it a neat finish. Here's some advice for the newbies.
Get a perfect pout by outlining your lip above the actual lip line. Apply on your lower lip, above the cupid's bow, and connect it at the ends.
A lip liner lets you change the color of your lipstick with the blending trick. Take several shades of lip liners, light or dark, and mix them with a different lipstick shade to get a new color.
Scrub your lips before you apply any product. A neat finish is possible only when you have well-hydrated and smooth lips.
On the two converging arches of your upper lip, draw an 'M' shape. Do this a little above the natural lip line to give your lips a fuller appearance. Avoid overdrawing and keep it precise.
Tighten your lips and keep your mouth wide open. Outline the lower lip first at the middle and then gradually move outwards to the sides.
After outlining the lips, start moving inwards. Draw small strokes and fill in the lips smoothly with the lip liner.
Frequently Asked Questions
Which lip liner is the best in India?
The best drugstore lip liner depends on the wearer's preferences. Choose a lip liner based on its color, texture, formula, staying power, applicator type, versatility, brand, price, and user reviews.
Which lip liner brand is the best?
Many Indian cosmetic brands offer lip liners in a range of shades and colors. The best lip liner brands in India include Lakme, Maybelline, MAC, Colorbar, Rimmel London, Lotus Herbals, Coloressence, L'oreal Paris, Chambor Velvet, NYX, Revlon, Kay Beauty, Swiss Beauty, Miss Claire, Wet n Wild, Sugar Cosmetics, Huda Beauty, Charlotte Tilbury, among others.
Which lip liner is best for every lipstick?
A lip liner helps to fill the uneven edges of your lips and prevent lipstick smudging. It must complement the color of the lipstick you are applying by being the same shade or a little darker. Thus, there is no single best lip liner that goes with every lipstick in India.
What is the difference between lip pencils and lip liners?
There is no difference between a lip pencil and a lip liner. A lip liner comes in the form of a pencil and is also called a lip pencil. Its purpose is to fill in the uneven areas of the lips before lipstick is applied to give a more even shape.
How do I choose the right lip liner?
Know your lip liner type before buying. Wax and crayon lip liners are available. You must choose a look. Color matters too. Choose a liner that matches your lips and skin. Texture matters. Lip liners can be creamy or waxy. Texture determines lip liner longevity. Choose based on these factors.
Conclusion
when it comes to our lips choosing the right product is important. if you are a person who loves using Lipliner this article might have given you an idea of the best drugstore lip liner that you can try.
Many women love wearing lipstick but skip wearing lip liner despite its many benefits. A lip liner can make a significant difference to your appearance. It prevents smudging, offers a defined shape, and extends lipstick stay without the need for frequent application. Moreover, it makes your lips look fuller. Many celebrity makeup artists consider lip liners the Holy Grail product for your lips. Fortunately, there is no need to splurge on expensive lip liners to make the most of them because many affordable drugstore lip liners are available in different shades, colors, and textures.
We have listed the top 15 lip liners offered by the best lip liner brands in India. These liners have good staying power and a soft and creamy texture. They are highly pigmented and let your lipstick blend seamlessly to accentuate your lips perfectly.