Makeup trends come and go, some we love and some we hate. In recent years, makeup evolved like the big bang bringing brow trends, contouring, baking, highlighting, plumping, etc into our lives. We have embraced all these methods with both hands.
Certain makeup techniques are easy to get the hang of while some need some more work. Liquid lips are something that took over the beauty market, many of us have fallen in love with it while some still struggle to get the hang of it.
So if you still haven't hopped onto the liquid lipstick trend, then you are probably missing out on a lot.
Rock That Celebrity Pout With These Life-Changing Liquid Lipstick Hacks
Initially, when you get started on liquid lipsticks(1) make sure you do some research and get lipsticks that are easy to apply and have a semi-matt consistency.
A full matt liquid lipstick could be quite hard to start off on initially. To try out the trend start with brands that are affordable such as the Colour Pop, Ultra Satin Lips, NYX, Soft Matte Lip Cream, etc are great to play with for a beginner. The application can always be tricky when you start off. Knowing the right tricks along with practice can make you a liquid lipstick expert in no time.
This article is all about rocking that liquid lipstick so good that you wouldn't have to think of getting lip fillers or look back at traditional lipsticks. So guys- get that doe-foot applicator ready, and get started.
Use a Brush
If you aren't used to using the applicator that comes with the liquid lipstick, try using a brush. The doe-foot applicator can hold a large quantity of lipstick, making your lips clumpy and flakey. Retake some product on the lipstick brush and start by applying thin layers. This gives your hand more control to fill in your lips with the product.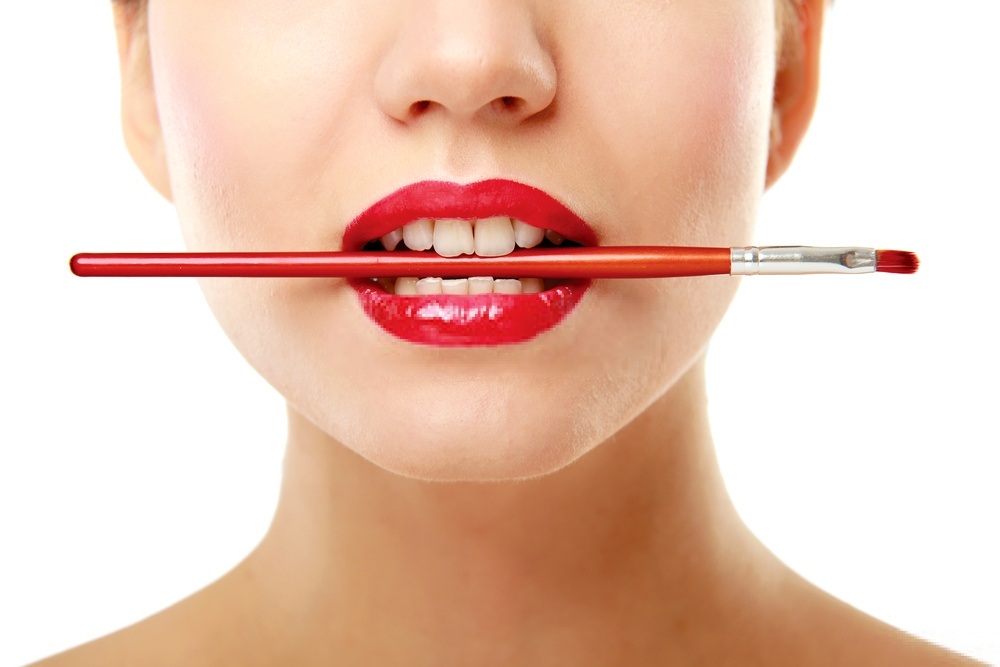 Cakey Lip Trouble
One of the drawbacks of liquid lipstick is the cakey look one gets when the lipstick dries. To avoid this you would have to do the exact same thing that you do with your face- exfoliate. You can either buy a lip exfoliator from the market or simply make one at home.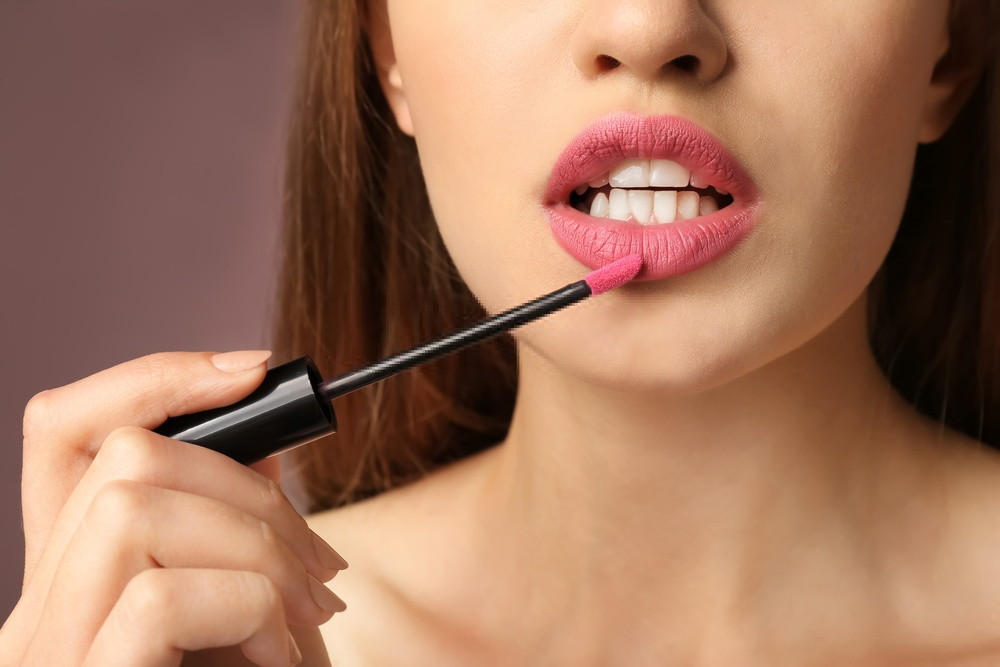 It's easy, all you would need is some sugar and honey. Take these two mix them in a bowl and apply it on your lips, now using a brush with soft bristles rub the lips in a circular motion. Repeat this for a good one minute before wiping it away with a wet towel. Tada!!! Plumpy pink lips are all prepped and ready for the liquid lipstick.
Now apply a thin layer of lip balm (too much lip balm will block the even application of the lipstick as it's too waxy). Outline your lips if you prefer that and then start filling your lips with liquid lipstick. You will notice a huge difference.
Hate Too Much Coverage
Don't worry, liquid lipsticks are meant to be opaque and thick, so some ditch these if they are going for a more natural and subtle look(2). But if you're not feeling it, there is a trick up your sleeve, you can still use liquid lipstick as a lip stain. And the trick is so simple. Apply the liquid lipstick and bloat the excess with a tissue or a blotting paper before it drys. That's it- you can have slight pink, tinted, and plumy natural lips.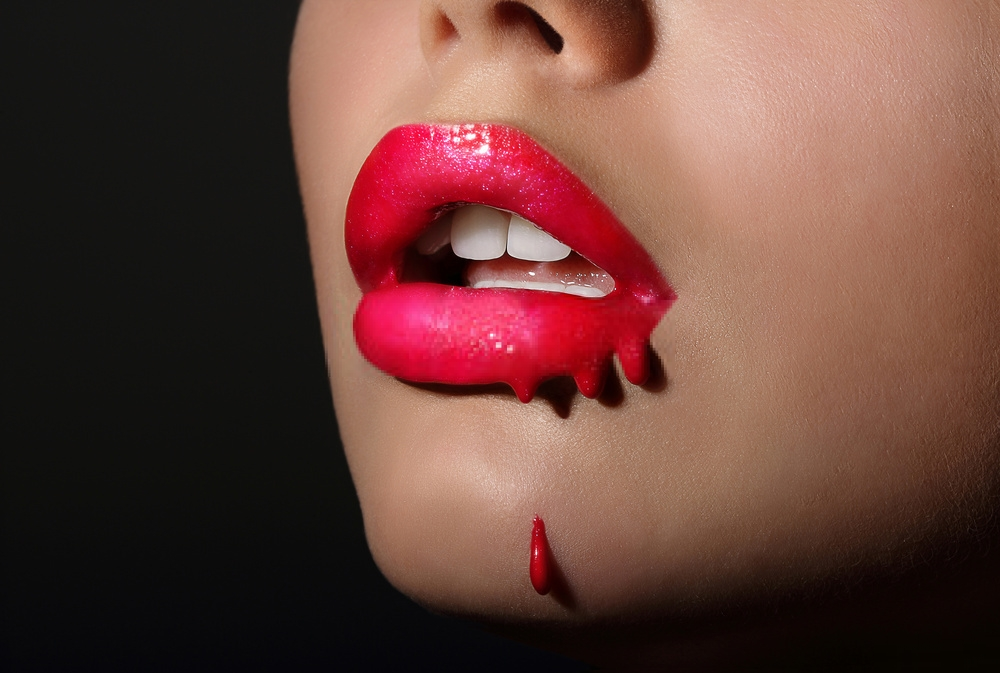 Use That Lipliner
If you thought lipliners were for just the normal lipsticks, then you have been on the wrong page all along. Have you seen models with lips that look so unreal that it almost looks like a painting? Well, that's the lipliner magic.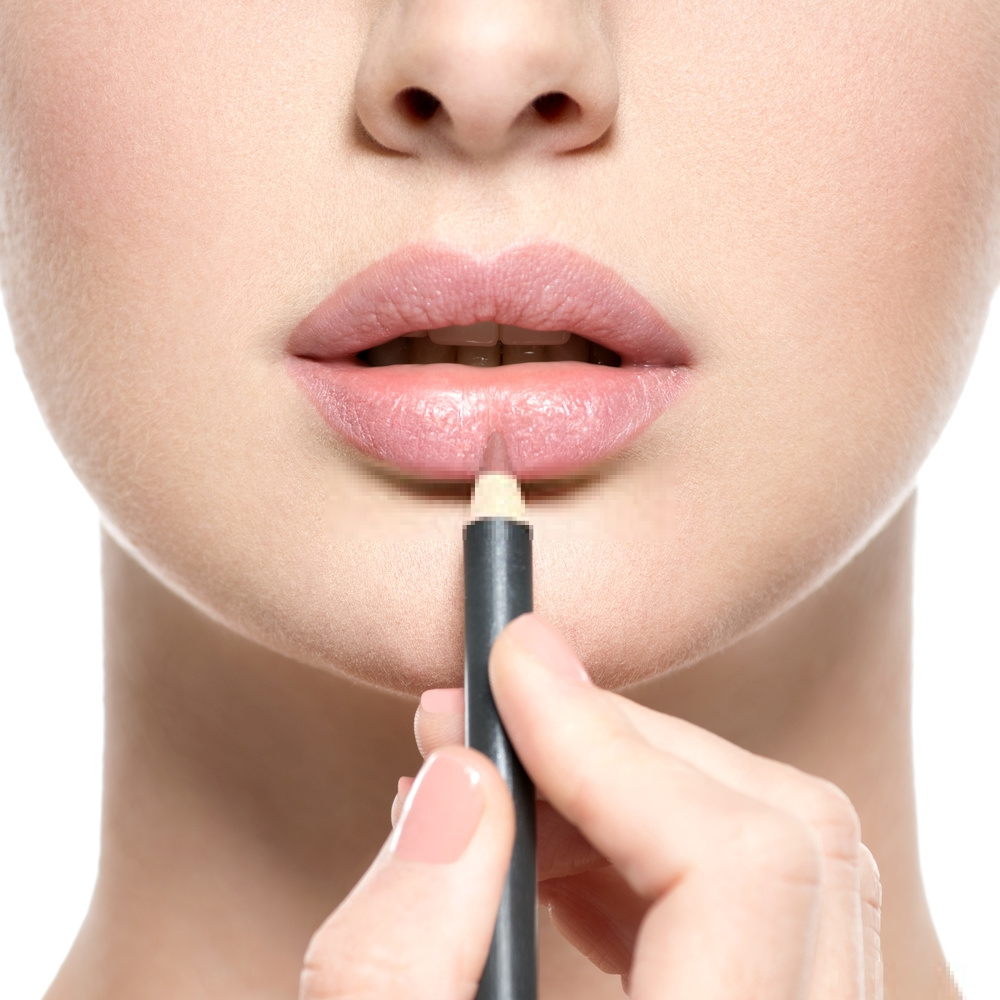 Cannot end a conversation about liquid lipsticks without mentioning Kylie Jenner. She took the lip game to a whole new level. She is a goddess, maybe she did fill up her lip a little too much but the technique is a pure boon.
For those girls who are born with thin lips, you can save your money for fillers all you need is to add an extra step to your lip routine. Apply a little bit of concealer on the edges of your lips. Use a lip liner to slightly draw your lips over your natural line. Now fill in the area with liquid lipstick. That's it, you have a full-on pout.
Do You Want Larger Lips? Liquid Lipstick Is The Answer
The principle here is simple, lighter shades make this appear larger while the darker sides make them look smaller. You must have seen people using a white liner for the eyes to make them look larger. The same goes for lips too. To get that Rihanna likes big and fuller lips. Use a white liner and follow up with your nude liquid lipstick. You would be surprised by the results.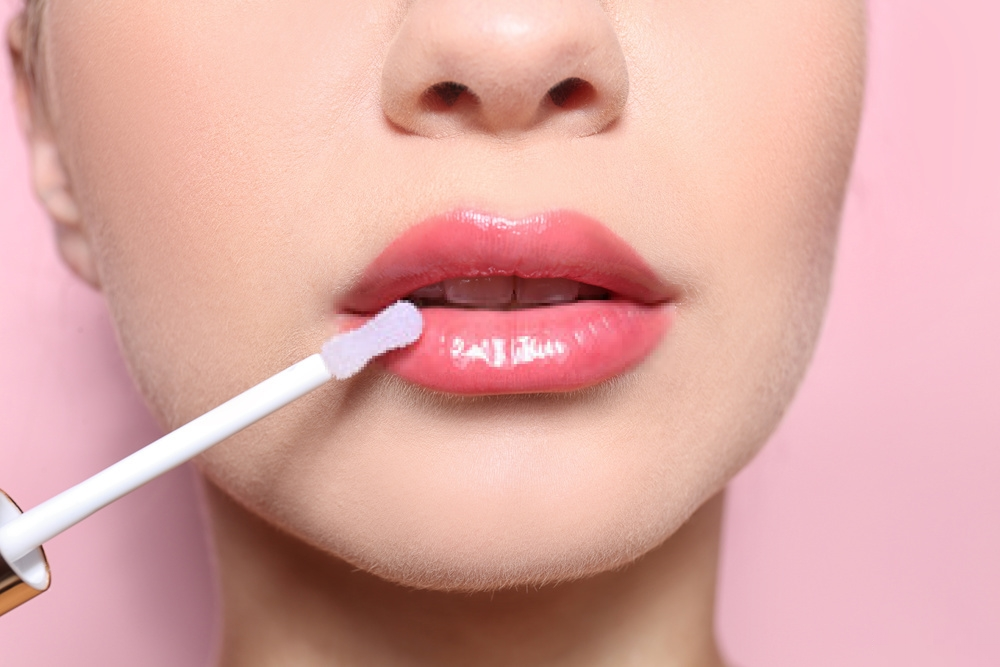 Fading Problem?
Some people have the issue of fading, especially if you using liquid lipsticks which aren't transferred proof. And you must have thought that the best bet is to start over totally from scratch. Well, that's not absolutely true if your lipstick is not too matt. The trick here is to keep a lip gloss handy. Apply a thin layer of lip glass gently massage your lips with your fingers and blot with a tissue. There you go- great and fresh-looking lips with a tint of evenly spread color.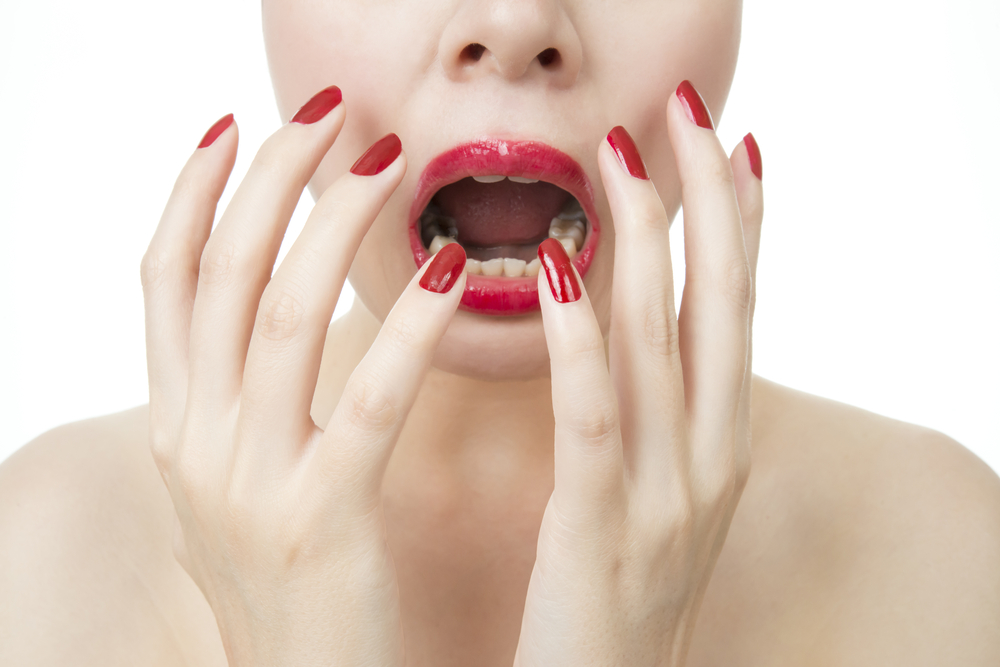 The Unshared Outline Secret
Put the gear in reverse, to make your liquid lipstick as precise and perfect as possible, outline your lips once again after you apply the lipstick. With this trick you don't have to worry about messing around with getting your outline perfect, then again applying your lipstick, then again fixing small mistakes made while initially applying the lipstick. It's a complete battle between lipstick, concealers, and makeup removers. If you follow the reverse method, you can perfect the liquid lipstick in just two simple steps.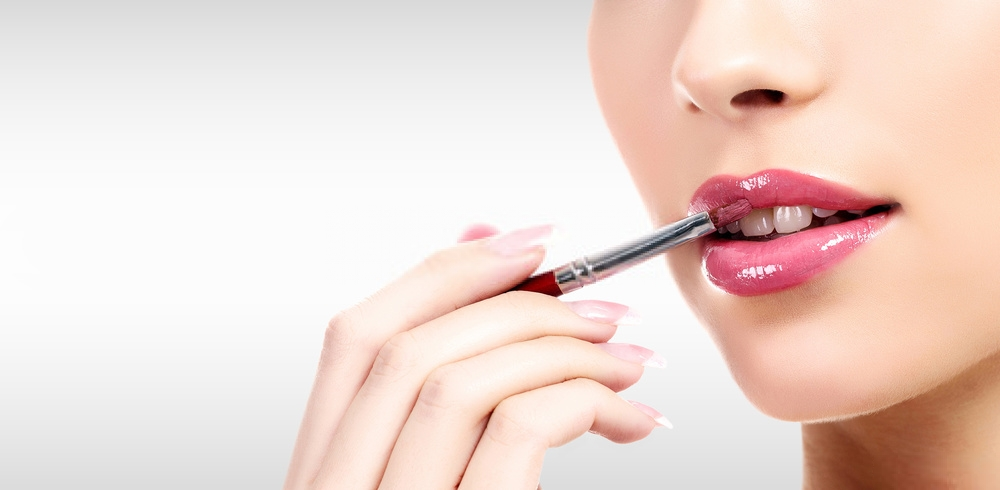 I hope you found this article useful if you guys have any tricks up your sleeve that has helped you in taking the liquid lipstick trend down, ill be happy to hear them. Write to me in the comments sections, after all, we women have each other's back.