Have you ever caught yourself in the beauty aisle staring at rows and rows of bottled promises, wondering which scalp oil might be your hair's knight in shining armor? If so, you are in the right place. Scalp oil is what we can trust when it comes to hair care, but finding the best scalp oil can sometimes feel like looking for a needle in a haystack. Not to worry, let us dive into the world of oils and crown the winners that bestow you with great hair.
10 Best Scalp Oils
Scalp oils combine the goodness of natural oils that promote scalp health. Some of the factors you need to consider while choosing the best scalp oil for you are the ingredients, their effects on your scalp and hair, and the overall quality of the product. Benefits across these products include scalp cleansing, exfoliating, moisturizing and hair-growth promoting, among others.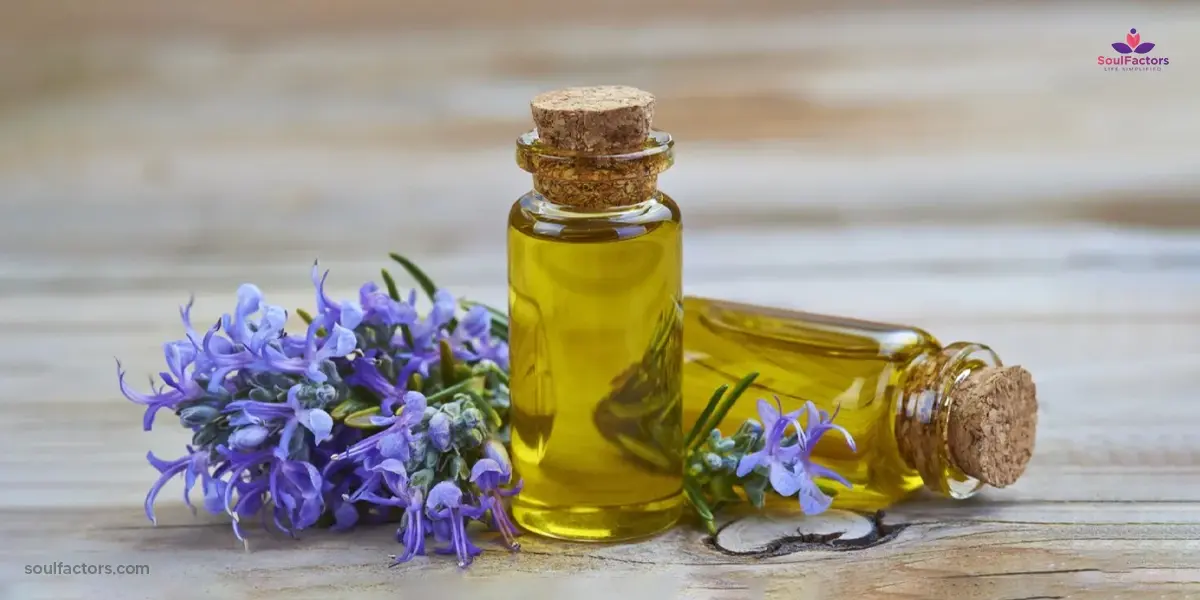 Here are 10 SoulFactors recommended scalp oils along with their features that placed them on our list.
1. Moroccanoil Scalp Treatment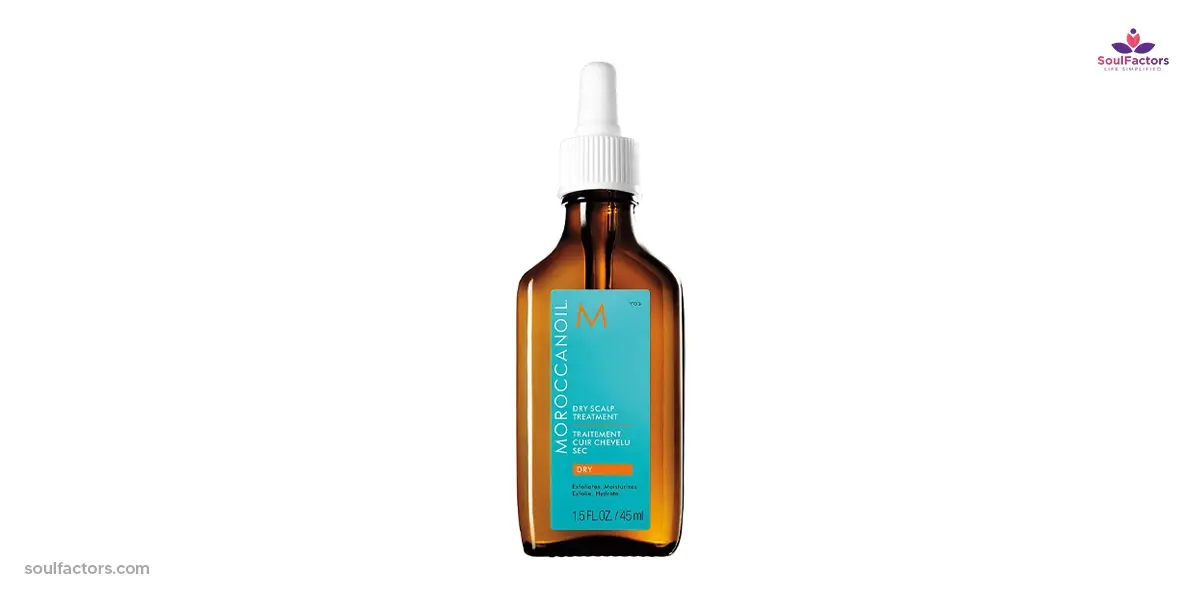 Price: $40.00 for 1.5 fl oz
An oasis of nourishment, Moroccanoil Scalp Treatment brings the essence of argan oil blended with lavender essential oil. This best scalp oil is renowned among hair care enthusiasts as its treatment addresses scalp imbalances and leaves a trail of calming fragrance on your hair. It is also formulated with salicylic acid to prevent flakiness and has vitamin E that helps repair chapped and damaged hair.
What Makes It Special: It is not just another scalp treatment- it is a retreat for our hair. The oil has a rich texture- it melts away your troubles while ensuring your hair feels pampered!
2. Briogeo Scalp Revival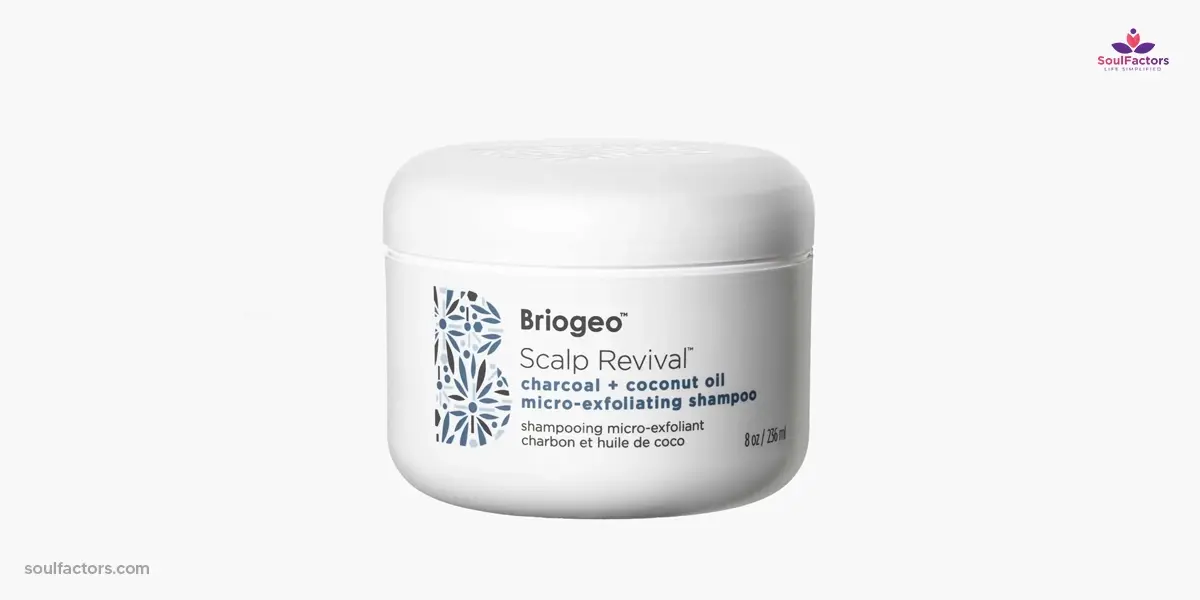 Price: $42.00 for 8 oz
Briogeo Scalp Revival can be your go-to oil if you are looking to experience the wonder of nature for hair. Made from a mix of charcoal and coconut oil, it cannot be called your regular scalp treatment- it should be called a hair experience. It is exfoliating and detoxifying in nature, and it makes your scalp feel genuinely revived.
What Makes It Special: The blend of binchotan charcoal cleanses the deepest layers. It ensures that you are not just feeling fresh on the surface.
3. Kiehl's Magic Elixir Scalp Oil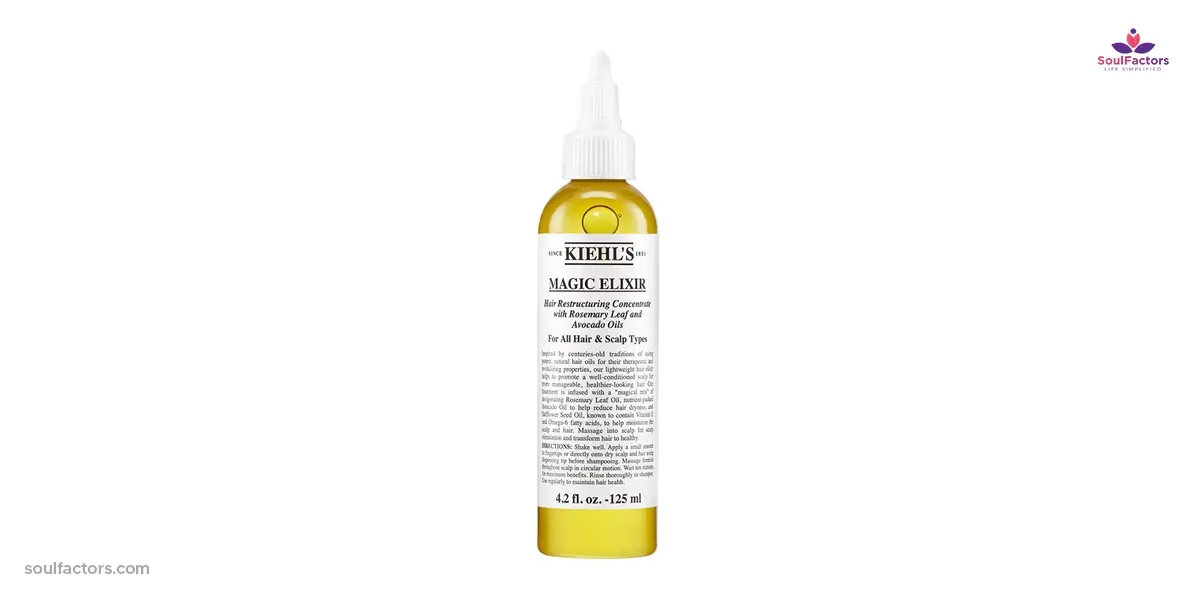 Price: $25.00 for 4.2 fl oz
A bottle of oil filled with the wonders of rosemary leaf and avocado oils, Kiehl's Magic Elixir does not just call it magic for the sake of it. Every drop of this oil is a promise of added luster and manageability.
What Makes It Special: The Magic Elixir is a luxurious escape that gives your hair the royal treatment it deserves beyond its moisturizing properties.
4. AVEDA Dry Remedy Moisturizing Scalp Oil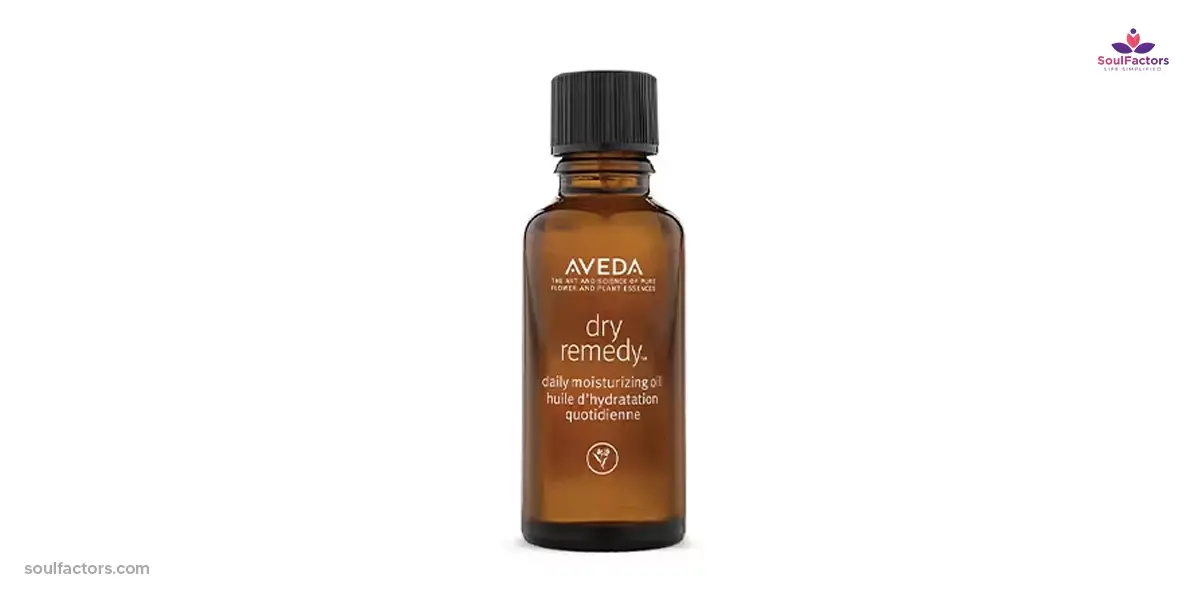 Price: $52.00 for 1 fl oz
The name AVEDA resonates with trust and quality. Their Dry Remedy Oil is enriched with the goodness of buriti oil, and this particular oil for dry scalp feels like a gentle whisper of nature on your scalp.
What Makes It Special: Along with moisturization, it brings the purity and freshness of rainforest to make your hair soft and shining.
5. Jojoba Oil by Leven Rose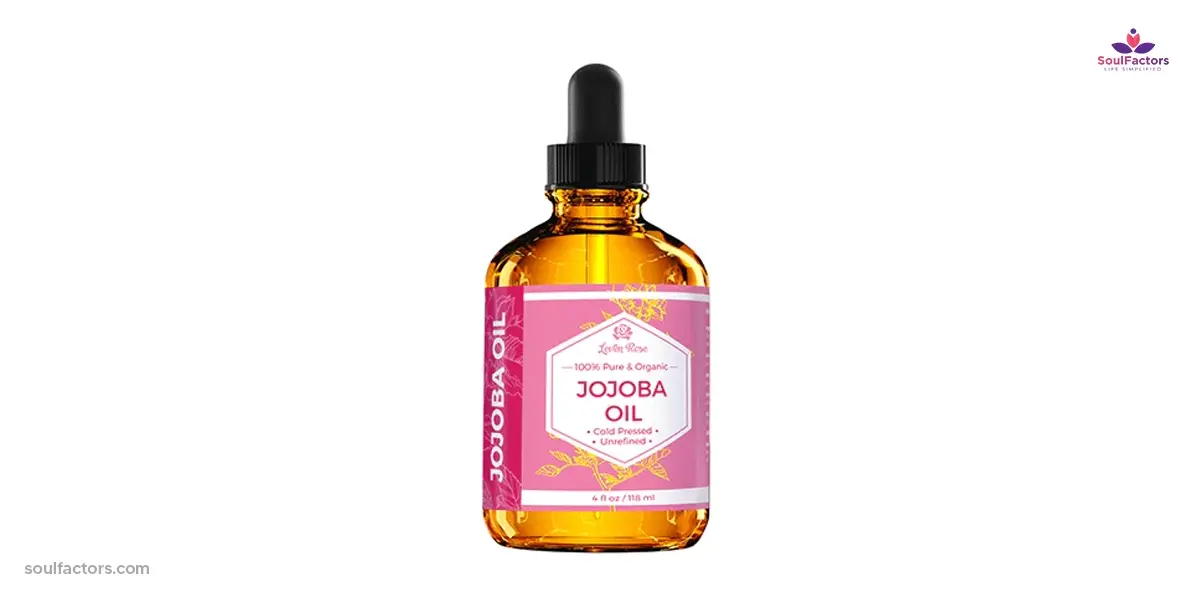 Price: $10.97 for 40 oz
Leven Rose's Pure Cold Pressed Jojoba Oil is directly sourced from jojoba seeds. This organic oil is a testament to nature's untainted purity. It has won the hearts of hair enthusiasts for closely mimicking the scalp's natural oils to give balanced hydration. It is also known to control frizz, improve hair strength, and offer a gentle moisture boost without any added weight.
What Makes It Special: Leven Rose's Jojoba Oil is a versatile gem – a true gift from nature for those trying to tackle greasy oily hair. It is lightweight and comes with a non-greasy formula. Every application feels like a gentle embrace for your hair.
6. Alterna Haircare's Caviar Clinical Exfoliating Scalp Facial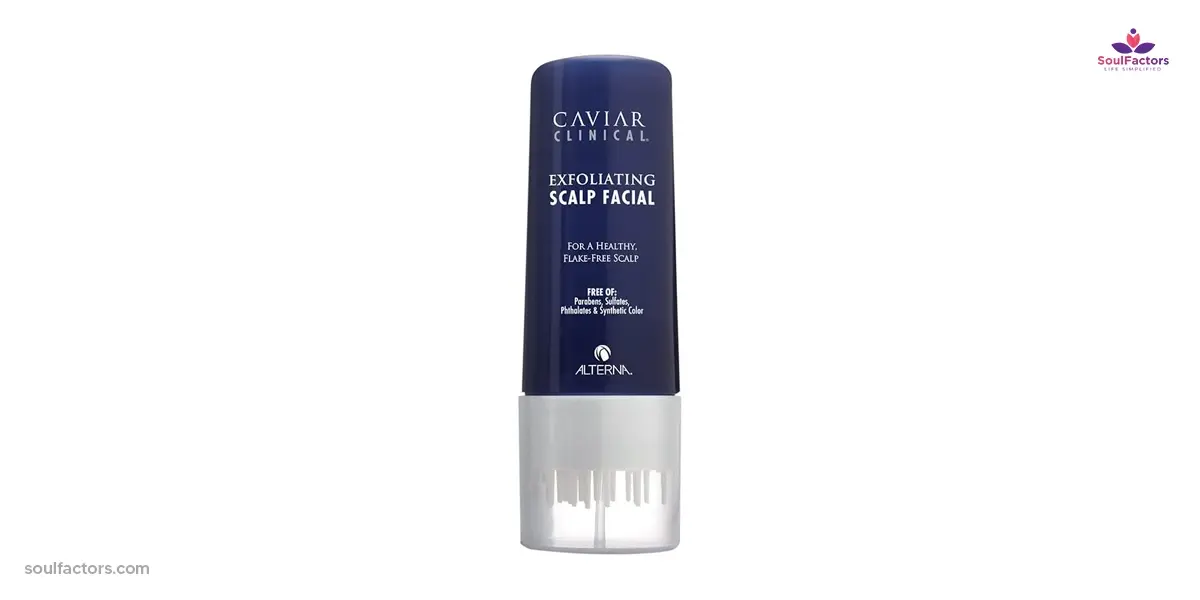 Price: $18.99 for 3 fl oz
Alterna Haircare's Caviar Clinical Exfoliating Scalp Facial is a blend of caviar and active fruit enzymes. Hair care lovers appreciate its potency in exfoliating the scalp, which eliminates impurities and build-up. It also leaves the scalp feeling refreshed and rejuvenated. It is enriched with hydrating marine actives which moisturizes the scalp deeply and paves the way for healthier hair growth.
What Makes It Special: This is beyond any typical scalp oil. The richness of caviar offers an elite treatment- it gives your scalp the royal pampering it deserves!
7. Jojoba Oil by Desert Essence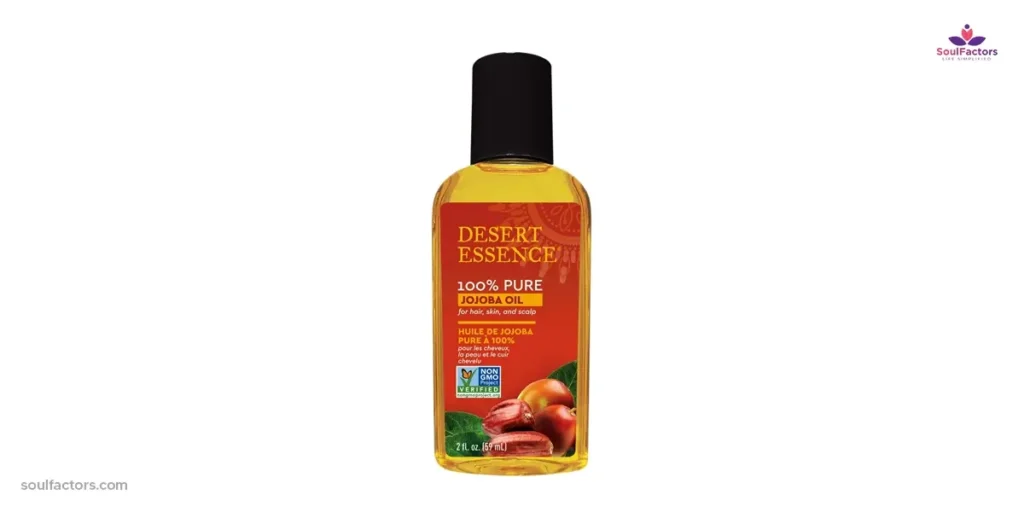 Price: $9.59 for 2 fl oz
Desert Essence's Jojoba Oil delves deep with the purity of jojoba seeds and mirrors the natural sebum of human skin. This oil for dry scalp gives a balanced scalp while draping each strand in a silky robe of moisture. It also doubles as a remedy for dry skin by proving its versatility.
What Makes It Special: This oil can be considered the nature's answer to your balanced hair-care regimen. It has a lightweight nature so your hair won't feel greasy at all.
8. OGX Extra Strength Refreshing Scalp + Teatree Mint Scalp Treatment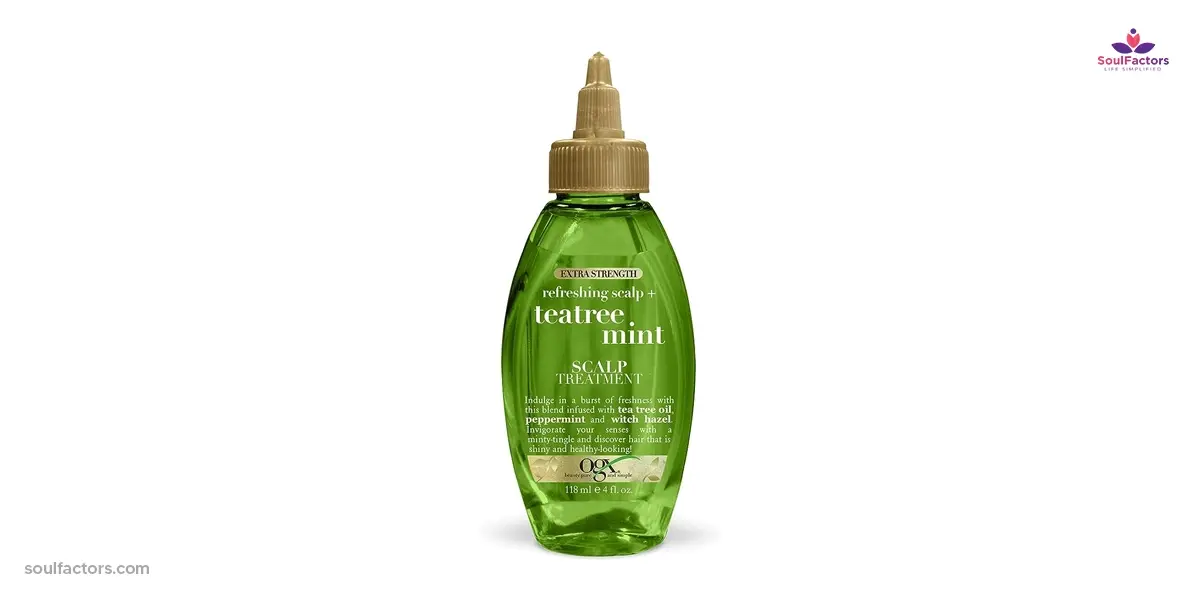 Price: $7.97 for 4 fl oz
This budget scalp oil intertwines the essence of tea tree oil for scalp, the coolness of mint, and the therapeutic properties of witch hazel extract. This potent blend addresses common scalp issues like dryness and build-up.
What Makes It Special: This oil brings balance back to your scalp.
9. The Ordinary Multi-Peptide Serum for Hair Density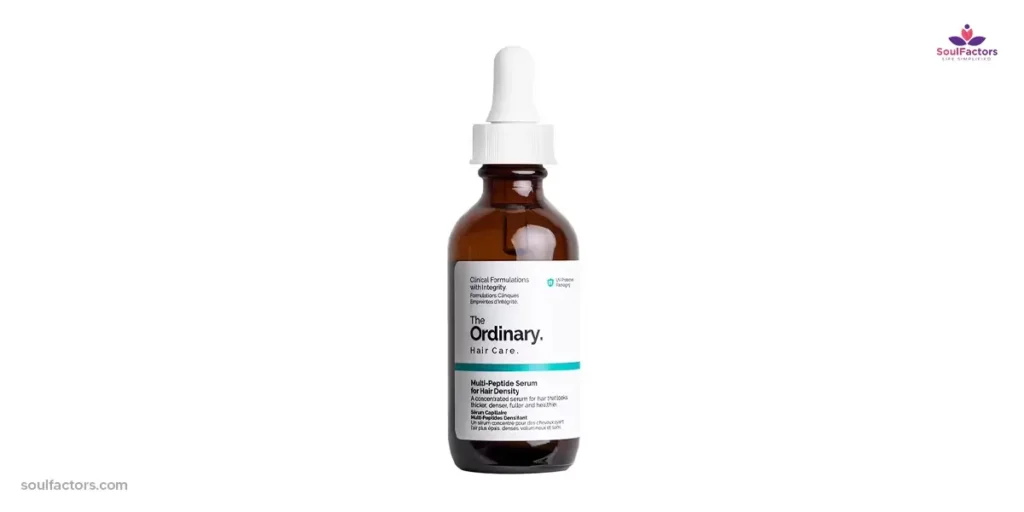 Price: $21.70 for 60 ml
The Ordinary's Multi-Peptide Serum for Hair Density transforms your hair game. It is infused with peptides and is dedicated to improving hair health and density.
What Makes It Special: It is science meeting beauty. The oil makes sure that every strand is cared for and rooted in strength.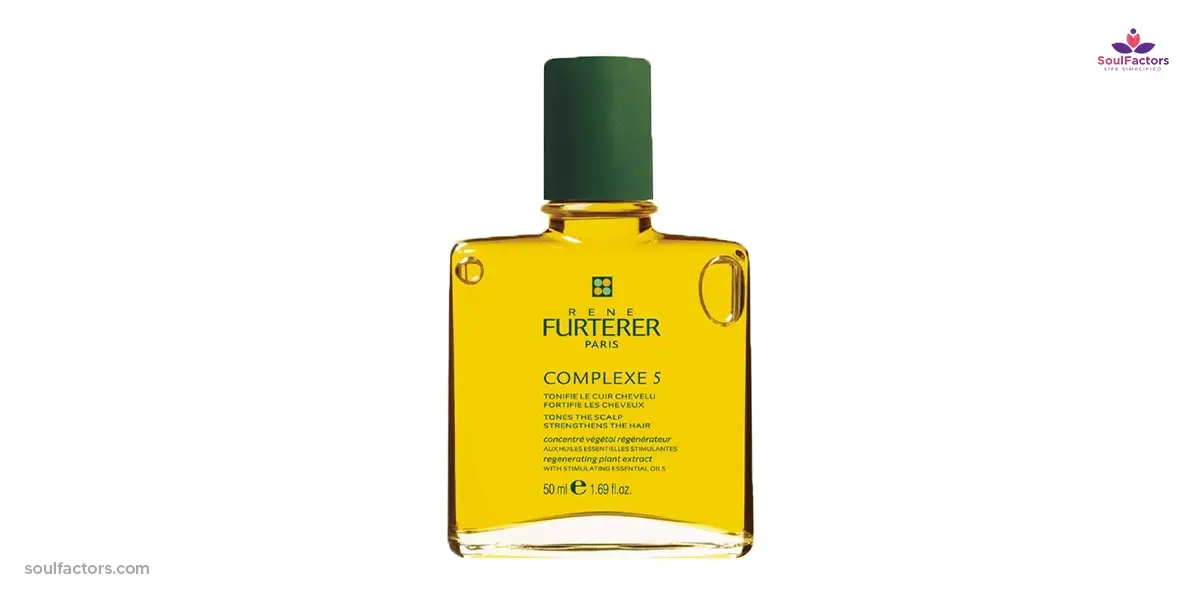 Price: $56.00 for 1.6 fl. oz.
This plant extract oil stimulates the scalp and makes the perfect bed for hair growth. Rich in essential oils, it revitalizes the roots and strengthens hair right from its base, giving it the resilience it needs to thrive.
What Makes It Special: The sensation of warmth the oil gives with use is not just comfort. It is an invitation to healthier and stronger hair.
Scalp Oil vs. Hair Oil
Shopping for oils should be therapeutic. So let us crack the oily enigma of scalp and hair oil that's been eluding so many of us.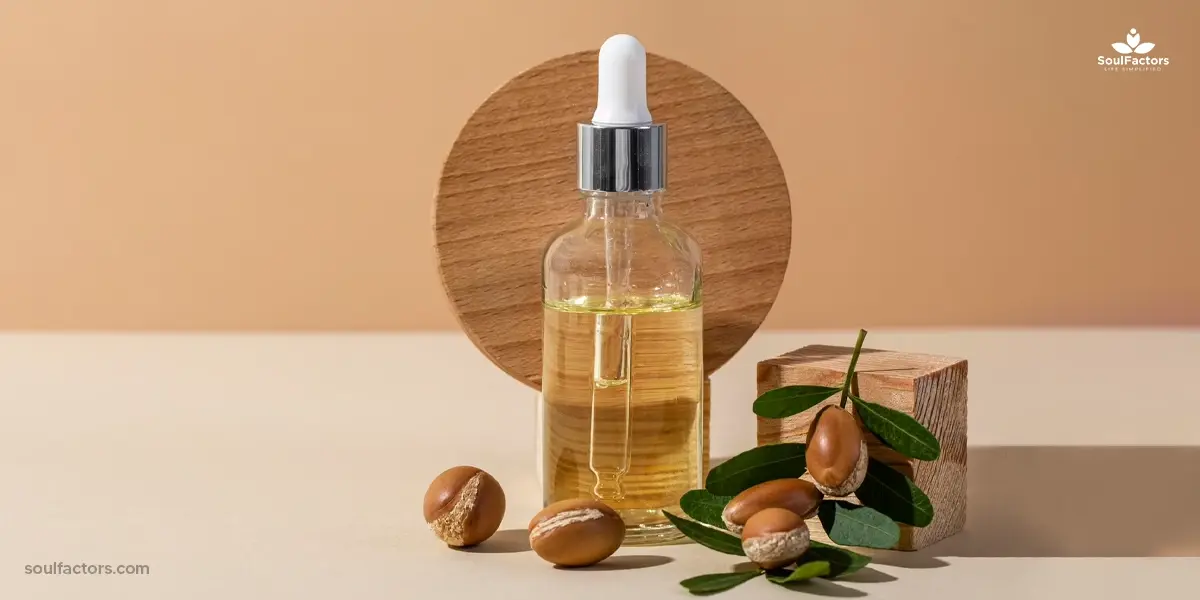 Scalp Oil
Scalp oil emerges as the true guardian of our hair's terrain. Its magic involves:
A Robust Base: Our hair springs from a healthy scalp. A quality scalp oil ensures this foundation is nothing short of pristine. Problems like dryness, itchiness, and those pesky flakes begin to fade ehen our scalp is infused with the right oil.
Deep Relaxation: Scalp oil can also be your ticket to tranquility. Getting a massage on your head with your favorite scalp oil is not just about the physical benefits- it is a sensory experience too. The fragrances of some oils further elevate this experience of calm.
Natural Protection: Our scalp is always exposed to external aggressors like pollution to UV rays. Scalp oil acts as a protective barrier that ensures that our scalp remains a sanctuary for healthy hair growth. It ensures our hair remains unharmed from external threats.
Hair Oil
Hair oils protect, hydrate, and imparts shine to our locks. Its benefits include:
Ultimate Hydration: Rich hair oils dives deep into each strand and wraps them in a cocoon of hydration. It fights off the dryness of our hair and ensures every strand shines with life. Hair that is less prone to breakage, frizz, and a parched look will be the result.
The Enviable Gloss: Have you ever found yourself pausing and staring at those hair commercials, wondering, "How do they get that celestial shine?" Let us tell you – hair oil is their secret weapon. It doesn't just sit atop after the application- it penetrates and nourishes the hair from within and smoothen out hair cuticles. Hair oil makes sure that your hair feels fantastic and plays with light in mesmerizing ways.
Environmental Protector: Just like us, our hair too enjoys a bit of sunbathing and breezy days. But, as we need sunscreen and jackets, our hair too needs their protective gear. Hair oils rise to this challenge and drape each strand in a protective veil. These oils stand tall and guard our hair against environmental adversaries- whether it is the harsh sun trying to steal away its moisture or the biting cold attempting to make it brittle.
Combatting Daily Stresses: Our strands go through daily trials and tribulations like vigorous brushing and relentless pull of hair ties. Hair oil helps strengthen the hair and offer resilience against these everyday challenges. It ensures our hair can withstand these stresses without losing its charm when we use it consistently.
What Oil is Best for Your Scalp?
We understand that the world of oils is vast, varied, and a little bit confusing. You can think of them like personalities. While they might all be fantastic in their own right, some might vibe with you more than others. Your scalp too has unique needs and quirks. So let us venture into this aromatic world and find out which oil could be your scalp's soulmate: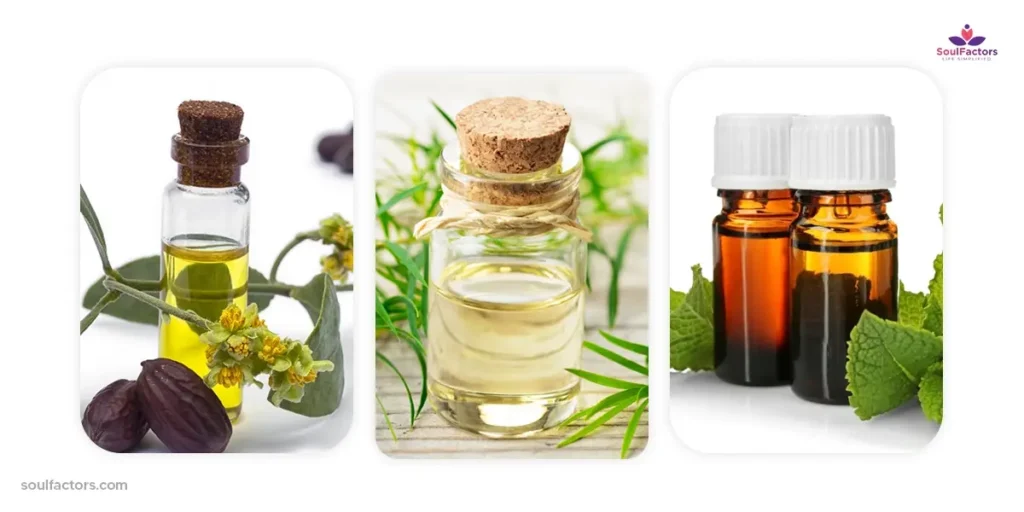 Jojoba Oil
Jojoba is the chameleon of oils. Do you know why? It is similar to the oil produced by scalp- sebum. This makes it an excellent choice for harmonizing and balancing scalps that struggle with sensitivity and dryness (1). Jojoba offers lots of moisture if you feel like your scalp is wandering in the Sahara. It makes sure that your scalp feels nurtured and content. Jojoba also helps in dissolving sebum build-up and ensure that our scalp remains non-greasy and refreshed.
Tea Tree Oil
We tell you- tea tree oil for scalp is the mighty guardian! It is nothing short of a superhero oil for those engaged in a constant battle with dandruff, itchiness, or any other scalp problems (2). Its potent antifungal and antibacterial properties fight against these unwelcome guests, and ensure that your scalp feels as serene as a zen garden. This oil also soothes irritation and help make our scalp feels calm, cool, and under control.
Peppermint Oil
Don't we all fancy a spa day right at home? Open the bottle of Peppermint oil, and you're halfway there. Every drop of this oil is like a mini vacation for your scalp. It is invigorating, refreshing, and stimulating. The tingling sensation is not just a fleeting thrill- it signifies increased blood circulation in our hair follicles. This oil could potentially guide in a period of robust hair growth and vitality with consistent use (3). Plus, let us be honest, who can resist its minty aroma?
Choosing the right oil is a journey- one that is a delightful dance of trial and error. It is essential to remember that everyone's scalp tells a different story. So, pay attention to its whispers and loud cries that comes with a few oils. You will find the one that makes your scalp sigh with happiness soon enough.
Should You Oil Your Scalp or Roots?
Our ancestors always emphasized the importance of a good scalp massage. They were onto something! The scalp is where your hair's life journey begins.
You are not only nourishing your scalp, but also boosting blood circulation by massaging oil into the scalp, and it can help boost hair growth. Roots are important too, but they don't need as much direct attention. You just need to ensure they aren't parched, and you're all good.
How Often Should You Oil Your Scalp?
Navigating the world of scalp care can feel like decoding a puzzle. But it is all about understanding your scalp's unique needs and striking a balance when it comes to oiling.
A generous dose of oil twice a week might be the oasis of hydration your scalp is thirsting for if you have parched, Sahara-like scalps. The moisture and nutrients can replenish and restore its vitality and make it feel lively. But less is more if your scalp seems to have its own little oil production unit going on. Then oiling once every two weeks should suffice.
Now for the lucky ones who don't tilt too much on either side, a weekly oiling ritual would be enough. It helps maintain a harmonious balance and ensure that the scalp feels nurtured at the right level.
Be observant regardless of where you fall on the spectrum as your scalp will often drop hints. And always, always ensure that you wash off the oil properly to prevent any build-up. Oiling is therapeutic, but overdoing it can invite troubles.
Let's Finish it With a Flair!
Oils are like those stars that shine the brightest in the vast universe of hair care. They have been our silent supporters, hair's best friends, and sometimes, our rescue rangers. We hope that you now know that there is always an oil that is up for the task whether it is a scalp yearning for hydration or hair begging for shine.
So, why don't we embark on this hair care adventure, mix and match, experiment to find your hair's best mate. Cheers to a hair care journey filled with shine, health, and fabulousness!