Most of us are lazy when it gets to hair washing and we lazy folks avoid hair washing as long as we can. You must be asking yourself what is causing this greasiness and how can you get rid of greasy hair without showering? It is especially difficult during the winters to get in a shower. But this can lead to multiple hair problems which can, in turn, lead to oiliness. Well, here are your answers.
How To Get Rid of Greasy Hair In 5 Minutes
Consider this situation. You stayed up all night, tired yet lazy from work. Then you wake up in the morning and you remember it's your friend's wedding. You are so excited about it. You touch your face, no pimples! Yay! But then you look at the mirror and oh no! Greasy hair!!! But there's no time to take a shower!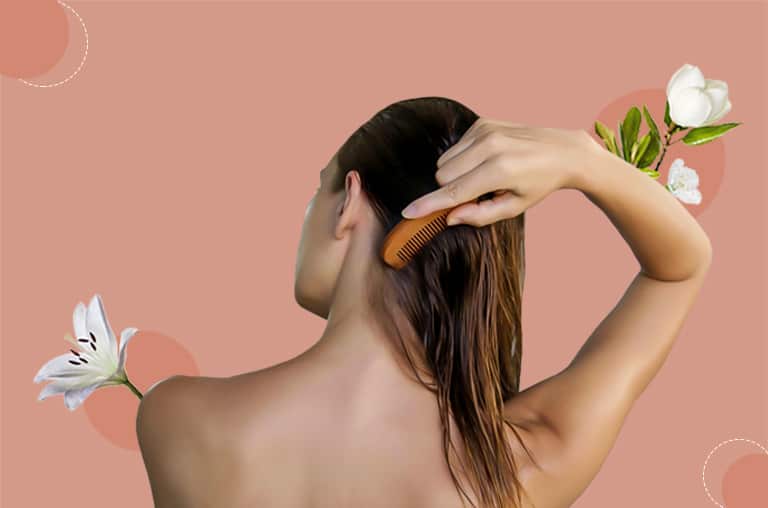 You wish the heavens to go back in time and take a shower to make your hair look right. We have all been there. Am I right? But you see, there are ways you can fix it! Here are some at-home tricks to get back that bouncy-fun good hair day!
1. Dry Shampoo

t

o Get Rid of Greasy Hair
Dry Shampoo is the ultimate savior in situations like these. They are so handy and easy to apply. These days, there are spray-type dry shampoos available in the market which makes the process even easier.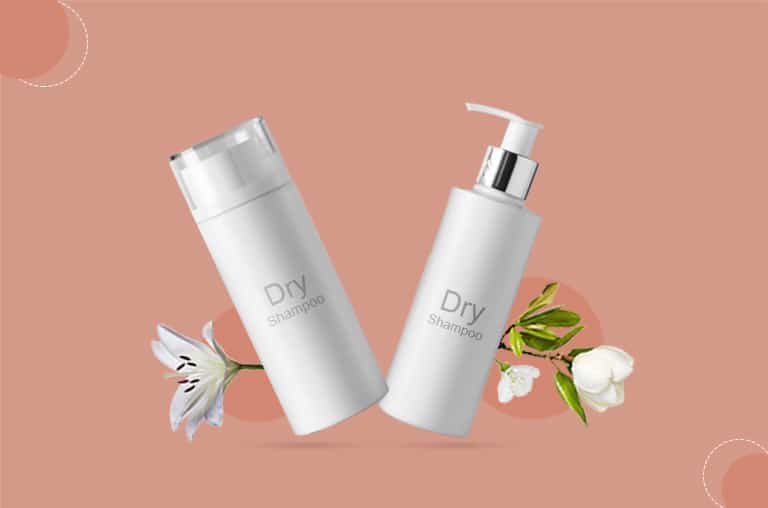 Method of Application
Powder Type
Sprinkle or dab the powder to the roots and massage it in.
Spray Type
Hold the spray 10 inches away from the scalp to get an even application. Wait for 30 seconds and massage it in.
DIY Dry Shampoo Recipe
Here is a bonus DIY Dry Shampoo Recipe that you didn't ask for. It is as simple as simple can get and will help you get rid of greasy hair easily. All you have to do is mix equal amounts of arrowroot powder or corn starch (1) with a coloring agent.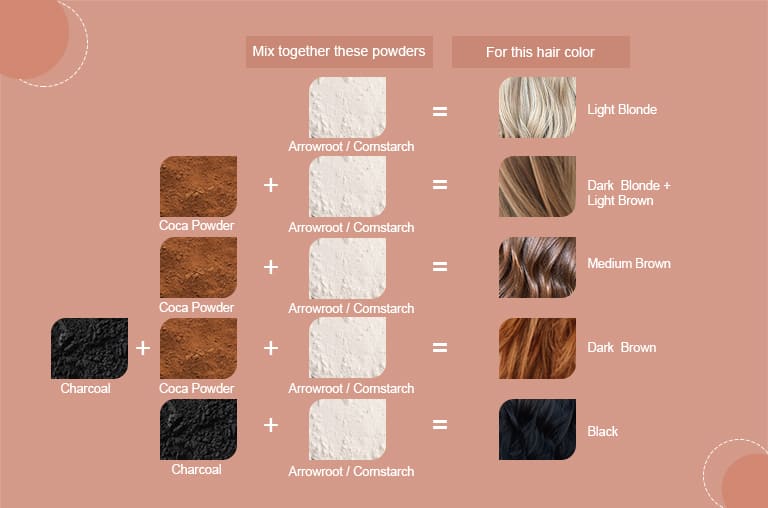 Depending upon the color of your hair, you can use bentonite clay, activated charcoal, or cinnamon powder as the coloring agent.
Method of Application and Usage
You can apply it like any other powder shampoo and can be stored in an air-tight container for long-term usage.
2. Baby Powder Can Help to Get Rid of Greasy Hair
If by chance you have a baby powder or some mild talc lying around the house, don't hesitate to use it as a dry shampoo. It works just fine. Make sure to not use too much. Also, wash it off before you go to bed that night.
Method of Application
Powder Type
Sprinkle or dab the powder to the roots and massage it in to get the bounce back.
3. Blow Drier to Blow Off the Oil
If you have an oily scalp or greasy hair, do befriend a blow dryer because it can soak off the oil and sweat in seconds. It can bring back shine and can make the hair appear voluminous.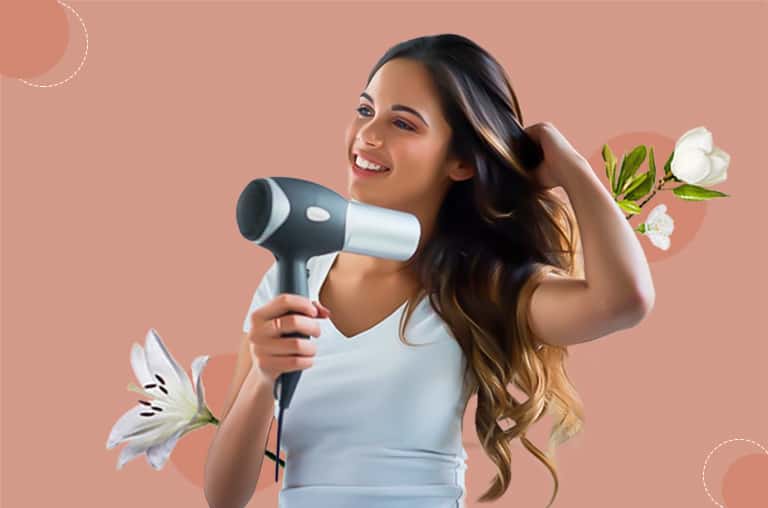 We don't recommend that you use heating equipment on your hair every day. Use it only if it is absolutely your only way to get rid of greasy hair.
4. Tease

t

he Roots Cuz, They Naughty
Grab a comb or a hairbrush. Part the hair into small sections and sprits some hair spray. Now hold a part up and tease the hair towards the roots.
5. Ooo Honey Honey!
Don't banish honey because of its stickiness. Mixing honey with some water and rubbing it to the roots of your hair can do the trick and can bring the luster of your hair (2) real quick!
6. Aloe Aloe Everywhere
Aloe vera is a superstar. It's so versatile and omnipresent. Dilute aloe gel in water and rub the mixture to the roots of the hair to mildly cleanse the scalp. This absorbs the excess oil in the hair and makes it appear bouncy and fresh.
7. Caps and Scarfs

to

the Rescue
If you are lazy with any of the above-mentioned methods, rather than get rid of greasy hair, you can simply hide your hair. Grab a scarf or cap and hide it. Accessorize well to divert attention to your better features that day.
What Causes Greasy Hair?
The scalp produces natural oils which are meant to protect sensitive hairs.(3) These oils get mixed with all the dust and sweat of the day. This oil can make your hair greasy and make it appear flat.
This can be caused due to :
Sweat and Dust

Oily Scalp Type

Cold air
Of course, there are ways to overcome this situation. Here are some of the solutions.
Tips To Get Rid of Greasy Hair
Do not touch your hair every now and then. The dirt from your hands gets transferred to your hair. Also, you coat the hair with all the dirt that has already settled on your hair.

Try reverse hair washing. This removes the greasiness left by the conditioner and gives a smooth, full, and shiny look.

Change your pillowcase at least once a week.

Keep your comb clean.

Use a gentle shampoo.

Use hair products in moderation. Don't use more than what you actually need.

Protect your hair from sun and dust.

If you tie a tight bun or a bandana, make sure to wash your hair afterward.
Final Word
If you have more than 5 minutes to spare, you should absolutely wash your hair. But if you don't have time or if you run out of shampoo or if you don't want to use shampoo because of how much it dries your hair; whatever be it, we have got you! All of these methods that we have listed above may not work for every one of you, but one among those will surely help you get rid of greasy hair!