It's the most wonderful time of the year. While you decorate your home and your office in glitters and cheers, don't forget to beautify yourself! Let your nails speak joy every time you wrap a Christmas gift or bake a pie or hang a bauble on the tree. Plus, you get a few extra cheers just looking at them!
Christmas Acrylic Nails- 10 Nails To Christmas
Even though nail art is fun throughout the year, Christmas nails are special because they are joyful and charming. They help you channel out your inner Christmas spirit. Be it to impress your boss with your artsy side or for you to just look at it, whatever be your reason ; just paint 'em! Our team found for you, some really cool nail designs for you to try out everyday until Christmas!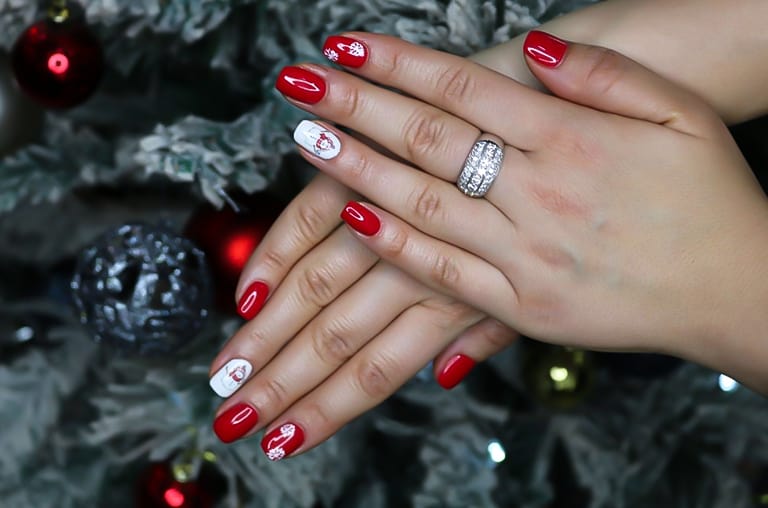 1. Wrapping Paper Christmas Acrylic Nail Art
Try to match wrapping papers. It's not that hard with all the types of nail vinyl and stamping tools available in the market now. Let your nails scream Christmas gifts and may you be blessed with lots of it this year!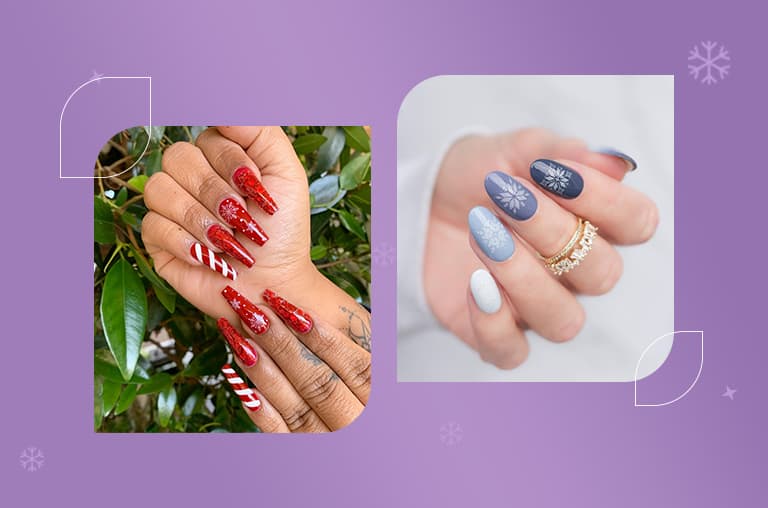 2. Christmas Figurines Acrylic Nail Art
If you're a pro at hand-painting or if you have the access to super cool supplies, you should totally go for a fun look with Santa, elves, reindeers, and trees. We all relate to different figurines ; pick your spirit animal and show it off because dude, the hard work!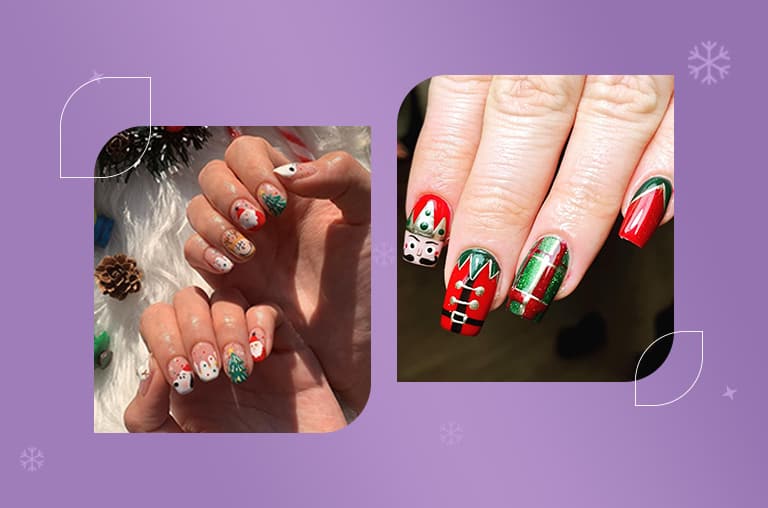 3. Glitter Christmas Acrylic Nail Art
What screams festivities more than glitters and sparkles. Going wild with sparkles is never a bad idea especially this holiday season! Get some flaky, sparkly, holo glitters and spread that happiness everywhere.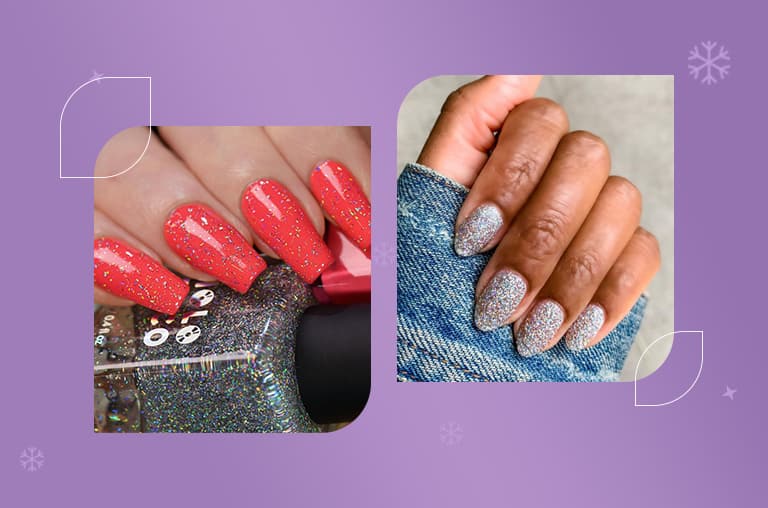 4. Accent Christmas Acrylic Nail Art
Accent Nails(1) are forever awesome! A bit of sparkle if you don't like a lot of it. If glitter is not your cup of tea, go for a Christmas figurine or a print. Try out chique combinations of colors, designs and sparkles and stand out in the crowd like that accent nail!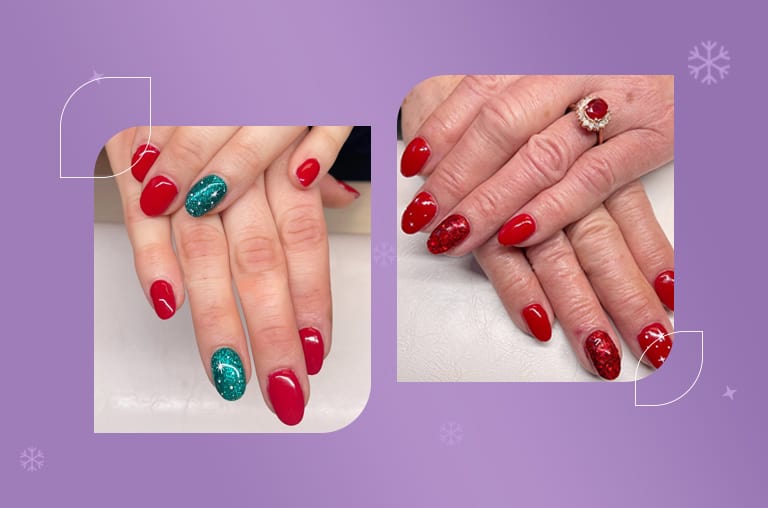 5. Classy Christmas Acrylic Nail Art
Classy royal-looking nail art never goes out of trend. A little work with hand painting and some sassy stamps on bold classic mattes would just do the trick! Here, the trick is to just pick a print wisely. Accessorize with bold statement rings and yes! You're good to go!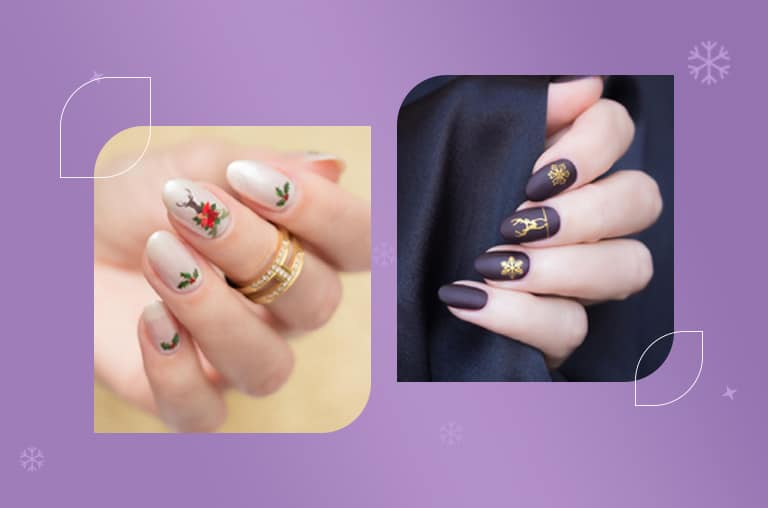 6. Minimal French Manicure Christmas Acrylic Nail Art
All of you obsessed with a simple yet pretty French manicure, don't be worried because there are ways in which you can make it Christmassy too. Dip you tips in some glitter or dunk it in some red and green. Voila! your fingers are singing carols!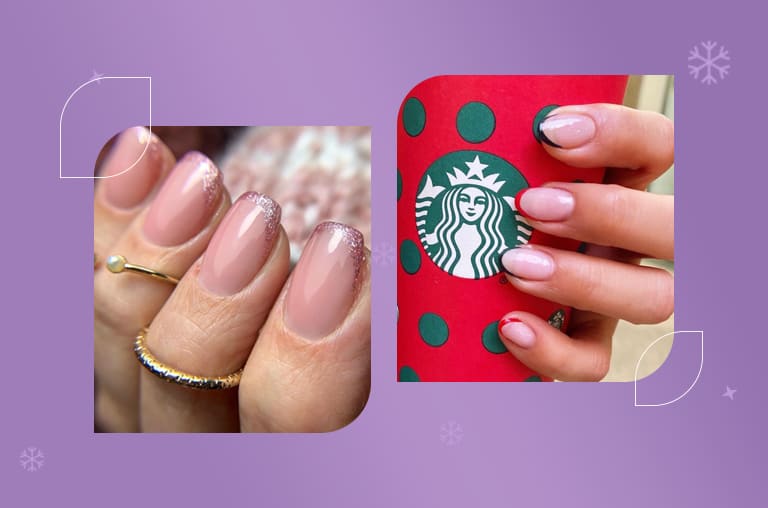 7. Monochrome Christmas Acrylic Nails Art
Simple and classy monochrome nails never go out of style. Christmassy monochrome(2) can still be fun and cheerful. Pick red or a green or a quirky design and flaunt it with a complimenting outfit.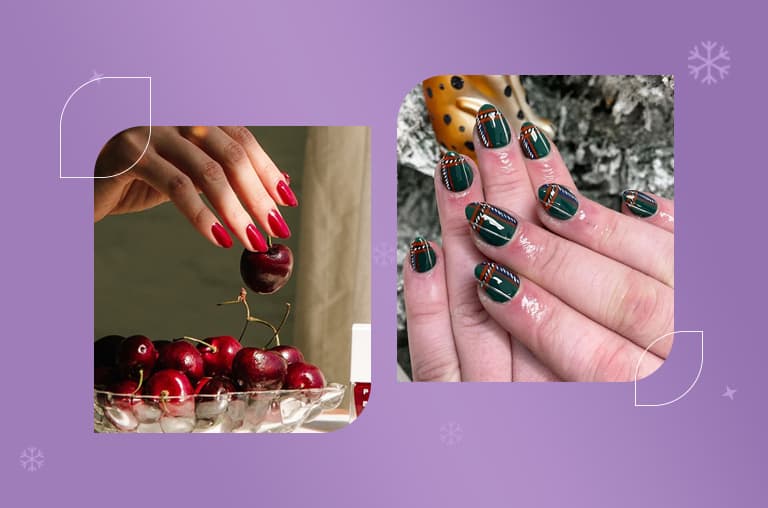 8. Snowy – Frosty – Christmassy

Carry around the coziness of a cold winter morning all around with frosty nail patterns. Be Ella from Frozen and spread chilly Christmas cheers all along!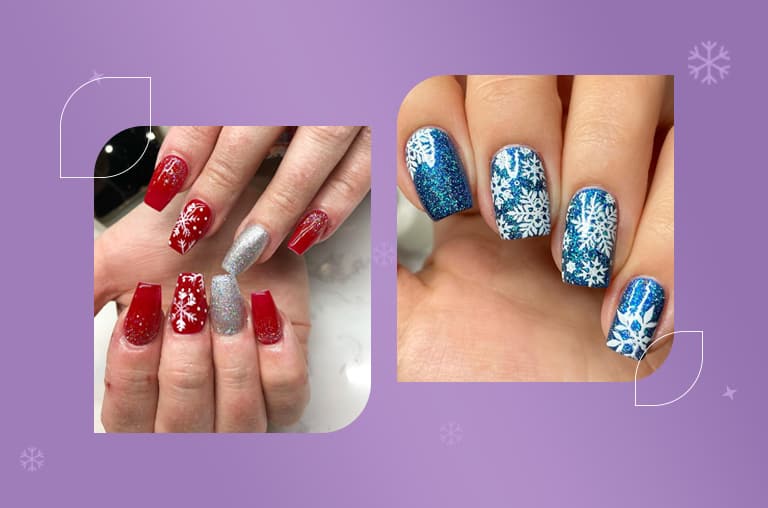 9. Tartan Plaid Christmas Acrylic Nail Art
Another fun nail design is to bring in the pattern of a plaid sweater or jacket to your nail. This might take a little too much effort but it's totally worth it.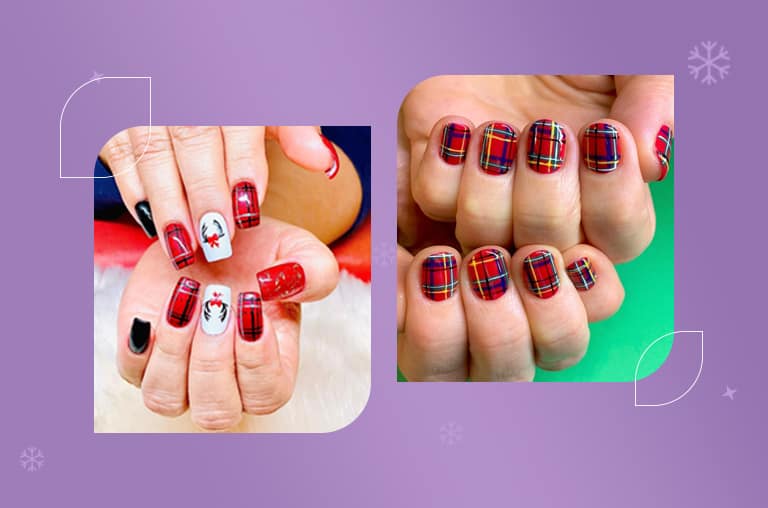 10. Other Colors that makes Sense
Christmas shouldn't just be about red, green, white, and gold. Make your nails festive with your favorite colors and gradients. From black to crazy neon, any color can be festive if you style it right.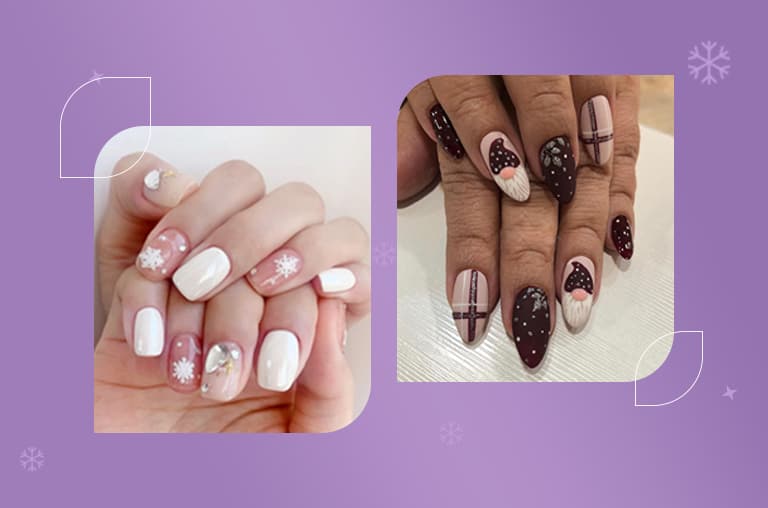 The Bottom Line
Nail art is a form of self-love. Don't you agree? I mean, It is time that you get for yourself. Getting a manicure done by yourself while you watch a movie or listen to music or while you ponder over everything that you have been through this year can actually be a soothing process. Have fun while you are it and welcome the new year with cheerful happy nails.