Hello there! Welcome back to another exciting post on beauty. Are you due for your next manicure? I know you love the way your hands and nails look after a manicure session. But isn't it time to toss aside those norms and treat your nails to something enchanting? Oh, come on. We all enjoy those appreciative (and sometimes envious) looks that our nails garner. So today, we will dive into the allure of milk bath nails a captivating world where beauty and creativity collide.
Picture luxurious swirls of milk sprinkled with soft petals – a dreamy picture reminiscent of serene milk baths. Simply imagining it is so relaxing, right? This is exactly what has spurred the latest trend of milk bath nails in the realm of nail art. And it is stirring up a storm in the beauty landscape for all the right reasons – delightful splashes of color, enchanting elegance, intricate designs and its exquisitely feminine quality.
In today's post, we will explore this emerging form of nail art, unravel the hottest trends that continue to redefine this art form and give you a peek into how this dreamy-creamy effect is accomplished. So get set to be inspired and hey, don't blame me if these nails become your latest obsession!
Milk Bath Nails Delicate Fusion Of Imagination And Elegance
Nail art is an ever-evolving landscape that has seen its share of trends – both breathtaking and downright ridiculous. (1) And milk bath nails are right at the top of the breathtaking trends. At its heart, this nail art is all about crafting soft swirls of colors suspended in a translucent pool of milky white. Imagine such ethereal artistic creations adorning your fingertips.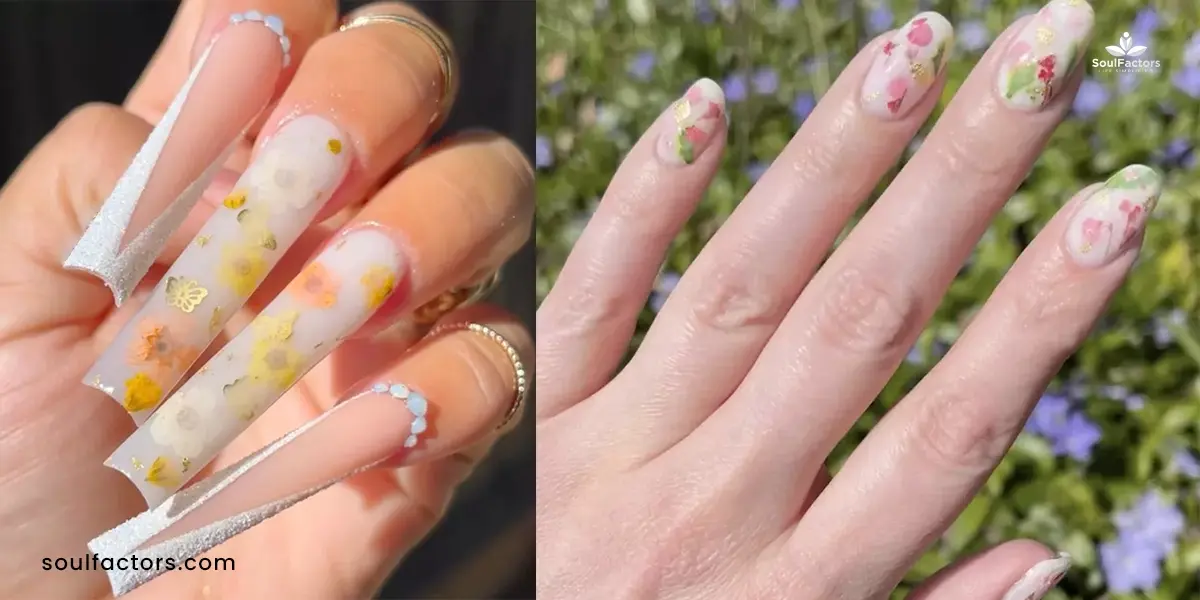 Milk Bath Nails – Unique Qualities Of Nail Art
Here are some more unique qualities of this nail art:
1. Exuding elegance
Remember those time-lapse videos in which flowers delicately unfurl their petals, revealing their fascinating beauty? By masterfully capturing the serene and soothing essence of this beauty, milk bath nails with flowers elevate your nails to new levels. But that doesn't mean that your options are limited to floral-inspired designs. Thanks to the versatility of this art form, you can choose anything from the soft pastels of spring gardens to the vibrant shades of tropical sunsets.
2. Touching A Tangible Dream
Aesthetics aside, milk bath nails images offer a tactile experience. Gazing at the enchanting masterpiece on your nails and feeling the smooth and sometimes lightly textured surface is akin to touching a fragment of a dream. Nail technicians who have mastered this technique can rightly be termed modern-day artists. By skillfully merging conventional nail art techniques with interesting twists such as foil accents, dried flower inlays, dainty pearls and delicate crystals, they bring dream sequences to life.
3. Promoting Self-Expression
Ever noticed how your choice of milk bath nails color is usually influenced by your mood? So if you are feeling philosophical, you may be more likely to choose plain milk bath nails in blue hues reminiscent of the vastness of the sky. And if you are in an upbeat mood, you might be enthusiastic to try vibrant, fun colors. So you see, nail art offers a unique canvas to artistically express your mood and personality. The result is an impressive creation that catches the eye and captures your story.
4. There Is Something For Everyone
As you explore the newest trends in milk bath nails, you are sure to be blown away by the sheer number of options. From minimalist approaches that highlight the understated attraction of negative space to elaborate designs that are hard to miss, this trend suits both the subtle and the daring. So whether you are a style icon seeking the next big trend or someone planning to take self-care to new levels, gift your nails the magic of milk bath nails.
What Makes Milk Bath Nails Extra Special?
Until a few years back, nail art was dominated by bold and intricate designs. But then there was a gradual shift towards more subtle options, resulting in the advent of minimalist and natural-looking nail art. Milk bath nails are an extension of this trend that has witnessed meteoric rise in popularity, thanks to its understated, delicate look. Here's how this style of nail art stands a class apart from other versions:
By allowing portions of natural nail to stand out through the design, milk bath nails innovatively embrace negative space. This offers a minimalist and airy feel that is in sharp contrast to the traditional, densely-covered nail art techniques.
Milk bath nails frequently incorporate elements such as dried flowers, pearls, crystals and shimmer to achieve a sophisticated yet subtle look which can be radically different from the bold embellishments used in other nail art styles.
Milk bath nails are all about soft and muted looks achieved with interplay of white shades and pastel hues, unlike traditional art that showcases bright colors.
Milk Bath Nails Images Making Waves In 2023
The year is zooming by and you definitely do not want to miss out on the incredible nail art trends of the season, do you? Elegance is the key theme of the year with dreamy images that blend classy allure with modern creativity. So you may get to see a profusion of milk bath nails with flowers featuring swirls of pastels resembling the serenity of traditional milk baths. But that's just the beginning!
As the year progresses, floral patterns on milk bath nails – both short and long ones – are rapidly transforming into more intricate designs. You are sure to be impressed by shimmering accents that make your nails sparkle with every movement. And then there are some surprising elements that create a 3D effect of milk swirls. Yes, you might be tempted to touch that to make sure it isn't real milk!
Milk bath nails color is another area where experiments are full on. Nail artists are living up to the challenge by unleashing their limitless artistry and creativity on nails eager for a makeover. So now you get to choose anything from minimalist plain milk bath nails color to extravagantly adorned ones that are sure to make heads turn. Now my question is – why settle for those boring, plain-painted nails when your nails can be a powerful expression of your vibrant personality? Go on, take the leap into this creamy trend and let your nails express a story as unique as you are.
The Creative Process Behind Milk Bath Nails
Okay, so we have covered what milk bath nails are and its latest trends that are stirring up a storm in the beauty scenario all over the world. And this brings us to the most obvious question – how do nail artists achieve that ethereal and totally Instagram-worthy milky effect? That's exactly what we are about to reveal.
Going by the complexity of designs, you are likely to imagine an exhaustive process of creation. But let me tell you the fact – the process of creating milk bath nails images is simpler than you think. Here's the scoop: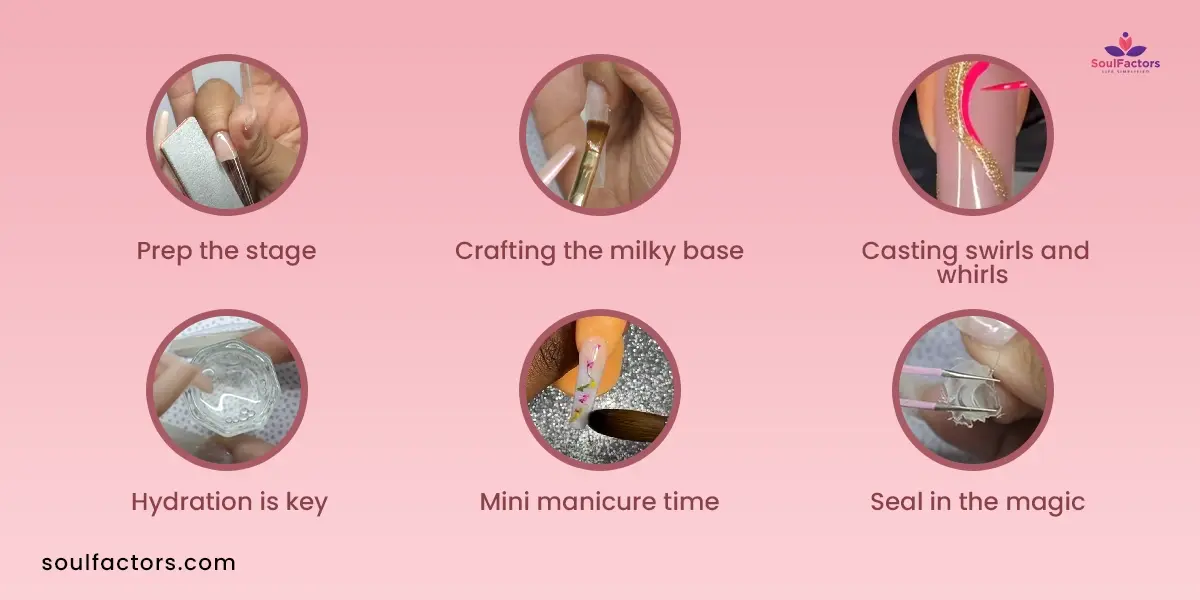 Milk Bath Nails Step 1 – Prep The Stage
When you need your nails to come out perfect, you need to set the stage first. Remove any traces of old polish from the nails. Now gently shape and buff the nails to ensure a perfectly blank canvas for your masterpiece.
Milk Bath Nails Step 2 – Crafting The Milky Base
Your nail is now ready for its creamy background. Start with two coats of opaque white polish, neutral or pastel colors for your base coat. Allow ample time to dry between each coat. Then apply your background coat. Think shades such as soft blues, muted pinks or classy nudes.
Milk Bath Nails Step 3 – Casting Swirls And Whirls
This is the most interesting stage of the process during which those signature milk swirls will come to life. With a fine paintbrush or a toothpick apply different color polishes to create tiny dots across the nail. Limit the dots to one or two per nail. Now choose a slightly darker shade to outline your dots. Finish off with a top coat so that the dots look smudged and dreamy.
Milk Bath Nails Step 4 – Hydration Is Key
Make sure that your nails are dry and then dip them in a special oil to provide ample hydration. (2) These are special nourishing nail oils that are available commercially.
Milk Bath Nails Step 5 – Mini Manicure Time
Clearly, you do not want that masterpiece to start chipping. So treat yourself to a mini manicure by applying cuticle oil around the edges of each nail. This way, you will get clean and wow-looking nails devoid of any chipping.
Milk Bath Nails Step 6 – Seal In The Magic
For added glam factor, incorporate tiny dried flowers, crystals or other adornments. Remember to apply top coat to keep theses embellishments in place.
And there you go! With a bit of patience and artistic skills, you will have swoon-worthy nails in minutes. Experiment with different shades and floral decals to achieve your expected look – be it playful whimsy or classic elegance.
10 Hottest Trends In Milk Bath Nails Gel Artistry
Milk bath nails images have come a long way from swirls and floral hues. Today, you get to choose from a captivating repertoire of dreamy nail looks ranging from classy to chic. So here is a peep into 10 hottest trends that are all the rage right now:
Mystical Runes Reloaded
It is always interesting to enhance your style quotient with personal statements. Offer the world a glimpse of your mystical side by fusing runic symbols into your milk bath nails. Think of it like a modern twist on ancient runes. By carefully blending milky backgrounds with runic symbols, skilled nail artists help you sport a look that is delightful and intriguing.
Dreamy Ombre Delight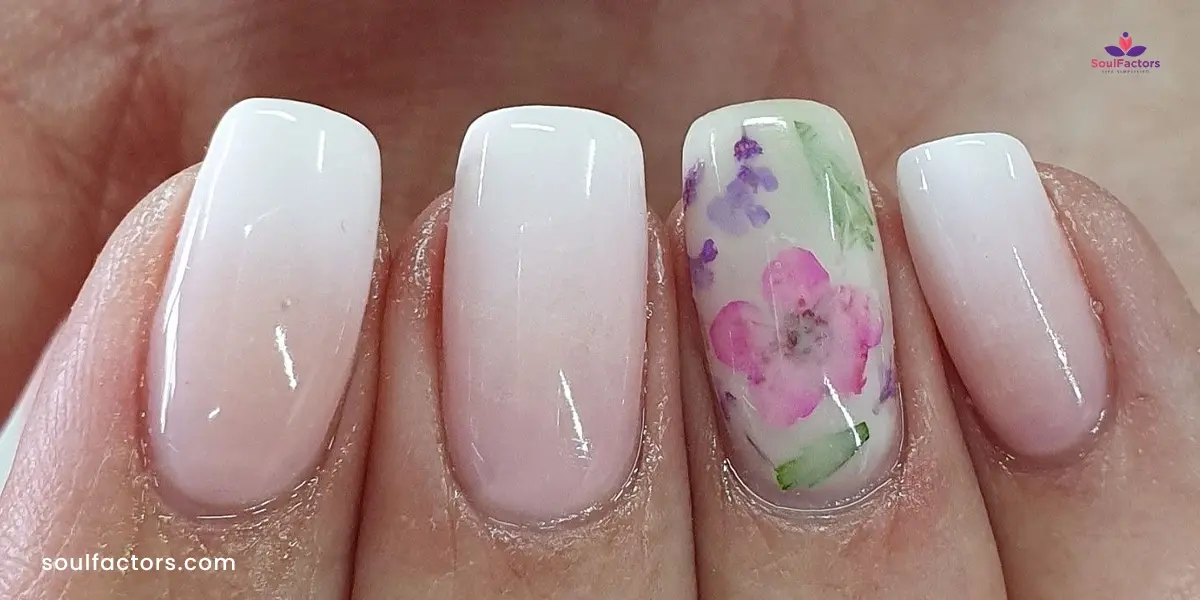 Rock the ombre (3) trend with dreamy gradients reminiscent of the swirls in a milk bath. Start off with a creamy base and layer it with varying shades of your choice, seamlessly transitioning from one pastel hue to another to create a soothing and mesmerizing visual treat. Try this one and everyone is sure to ask for your nail stylist's number.
Floral Garden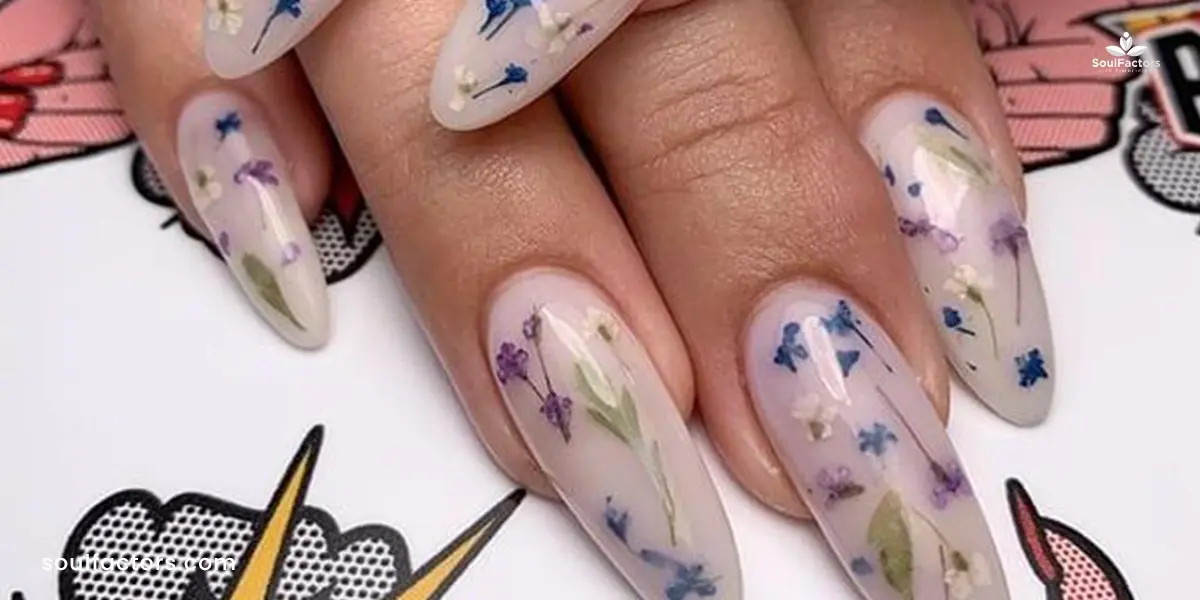 Who doesn't love the sight of a blooming garden with a profusion of flowers in all imaginable shades? Let your nails embrace the beauty of garden with various flowers in full bloom. This style involves crafting delicate floral patterns on a milky background. Elevate the ethereal quotient by choosing soft colors such as lavender and baby blue. Needless to say, this fairy tale look is the ultimate in elegance.
Spectacle Of Galaxies And Stars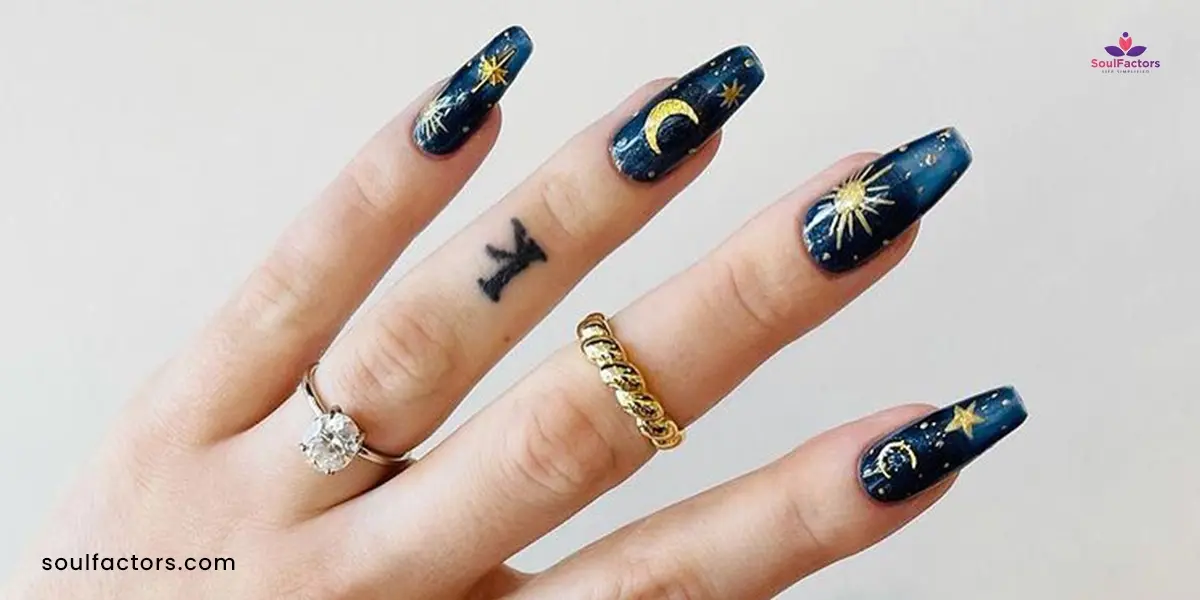 The experience of gazing up at a starry sky is a nostalgic memory for most of us. Now get ready to gaze down by transforming your milk bath nails into nothing short of a starry night. Blend in hues of velvety blues and purples into your milky canvas to set the stage for a celestial masterpiece. Capture the magic of twinkling starts at your fingertips with hints of gold and silver shimmer.
Pearly Perfection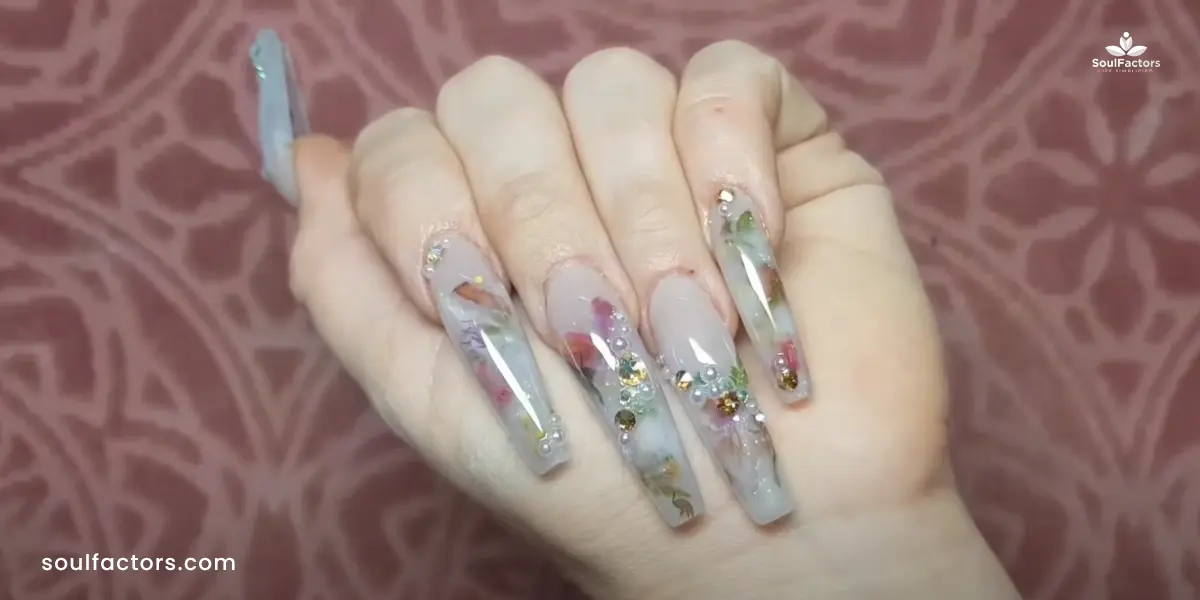 Pearls are always in, the symbol of classic beauty. Give your nails a fancy makeover with pearly accents that radiate opulence. Embellish your milk bath nails with exquisite pearls that exude a sense of refinement and sophistication. Enjoy the attention as everyone gathers around to marvel at the tiny works of art at your fingertips.
Aquatic Allure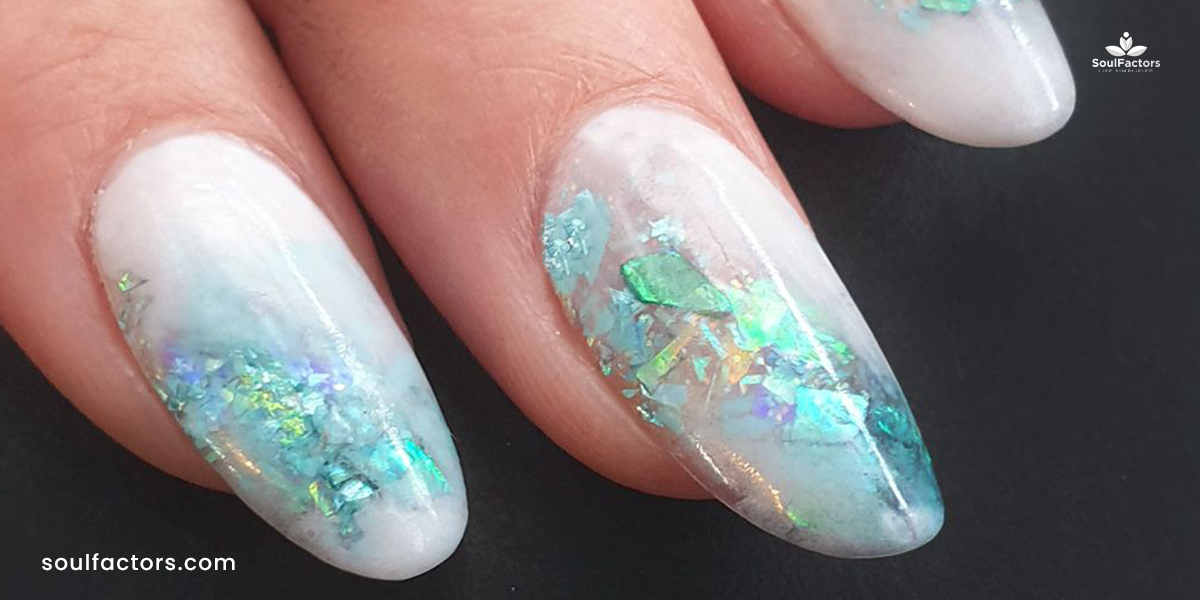 After flowers, stars and pearls, it is time to dive underwater for inspiration. Transform your nails into a tranquil underwater landscape with colors and gradients inspired by the ocean. This style stands out in the way it blends aquatic blues and sea-foam greens with milky white hues. Bring in the magic of a mermaid's glittering scales with a touch of shimmer and you are all set to outshine your competitors.
Romance Of Rose Petals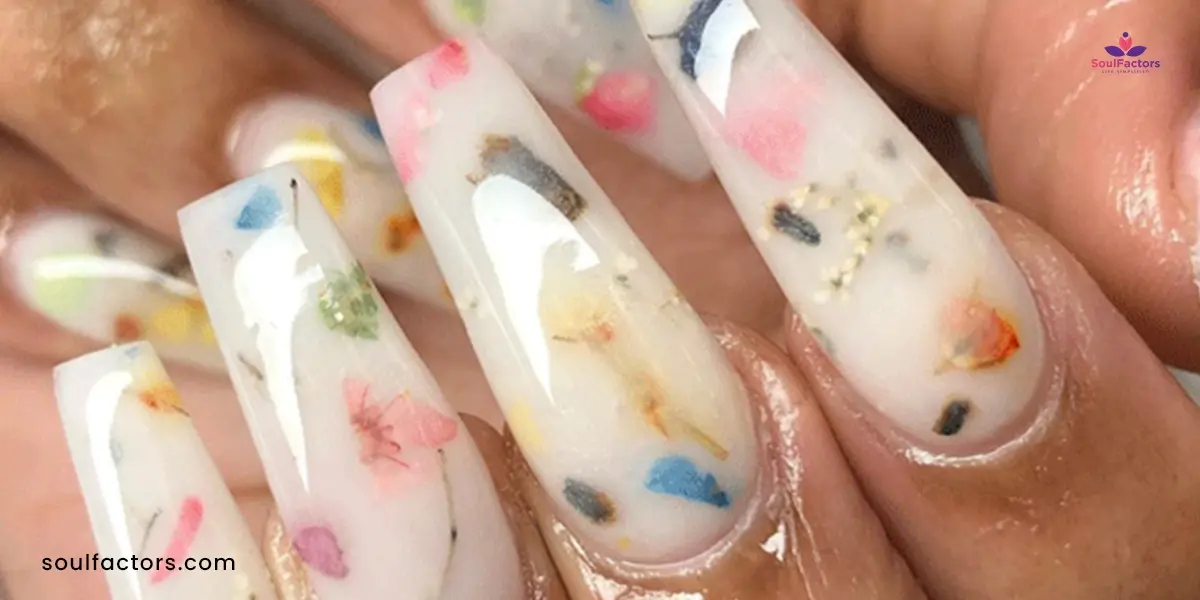 Rose has forever been linked with romance. So if you are unsure of your nail look for that special romantic date, go for the eternal romance of rose petals. Resembling delicate rose petals in a swirling milky pool, the soft pink hues and creamy swirls at your fingertips are sure to steal the show. The enchanting look is as elegant and sophisticated as it is timeless.
Magic Of Pastel Marble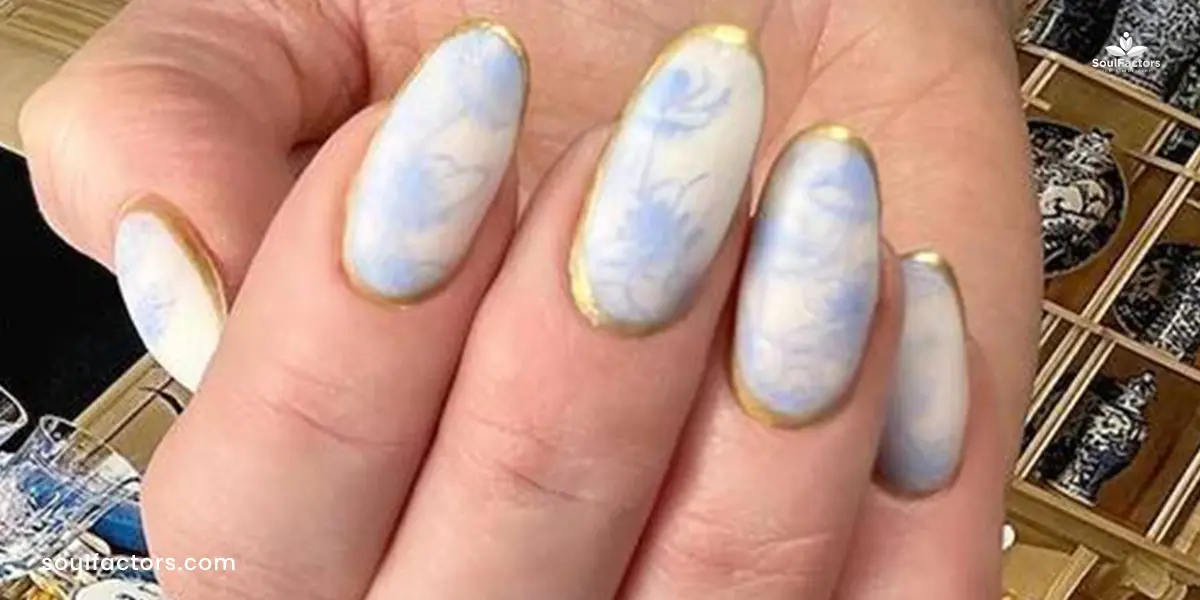 If you are aiming for a highly chic design that gives off an air of elegant sophistication, you must definitely try the marble effect crafted with pastel shades. By blending soft pastel hues with creamy whites, this style creates a spectacular marble effect that is delightfully whimsical and incredibly creative. Sport this contemporary look and your nails are guaranteed to be an instant conversation starter.
Magic Of Minimalism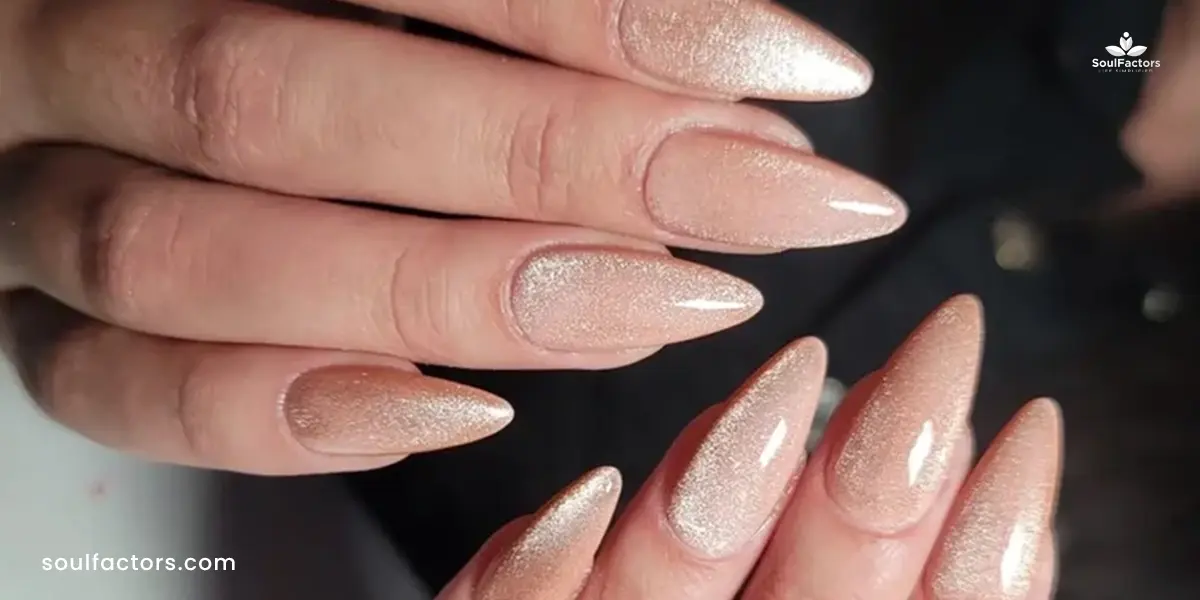 Often, there are times when simplicity emerges as the ultimate showstopper. With the minimalist trend gaining followers the world over, why not try the same trend on your milk bath nails? For a minimalist approach, nail artists typically use a single pastel color and adorn it with intricate milky swirls for a design that highlights the aesthetics of negative space. The understated elegance of minimalist style is a great way to effortlessly gain center stage no matter where you are.
Whimsical Whirls
Yes, I know it is tiring to be elegant and chic and sophisticated all the time. Once in a while, it feels refreshing to experiment with fun designs. If fun is what we are doing today, do check out whimsical whirls and swirls that create a feeling of playfulness and movement. Unleash your imagination as it plays with various pastel hues to create a design that is as lively and unique as your personality.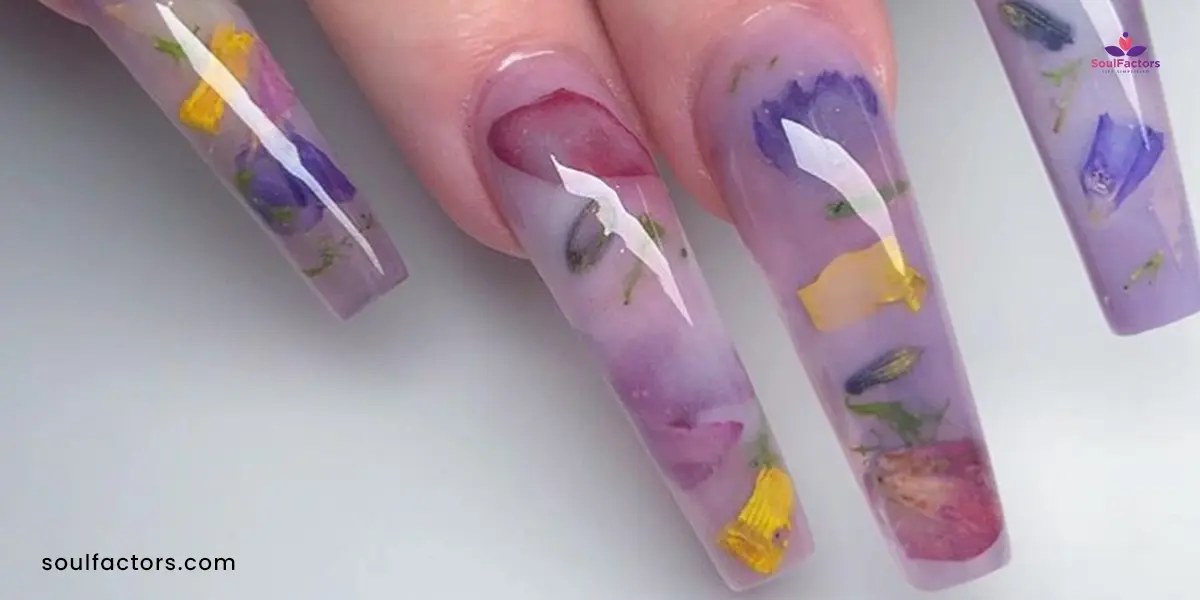 Wow! Now isn't that quite an impressive compilation of nail art trends? I have meticulously chosen the 10 most happening trends that are redefining the nail art scenario. From flowers, stars, pearls and oceans to whirls, minimalism, marble effects and runic symbols, the possibilities are endless. Go ahead, try these trends and let your nails be an enchanting extension of your incomparable style.
Imagination Is The Limit For Milk Bath Nails
In the fascinating realm of nail art, milk bath nails stand a class apart with its sheer grace and elegance. Delicate hues that channel the spirit of suspended petals in milk evoke a sense of charming beauty. As you rock these milky hues, remind yourself that this nail art is an interesting reflection of the world itself. Just the way the calm surface of a bath holds delightful colors in its heart, tons of experience, talent and artistry go into creating these masterpieces.
So whether you are trying this for fun or have developed a deep appreciation for the intricate artistry, milk bath nails can add an irresistible charm to your appearance and speak volumes about your refined taste in art, style and fashion.