If you're a true Gen-z, while scrolling through Instagram and Tiktok feeds, you might have come across the trending practice in self-care called Skin-cycling. This is a process in which people rotate their skin care products in order to achieve flawless skin. There is another trend following this one and it is called hair cycling.
At first, you might think, "How can frequently changing hair care products be a good idea"? Turns out, many influencers think that hair cycling is a great way of fulfilling all the nourishment needs of your hair. Well, the only way to verify if that's true is by hopping on the trend.
And if you're here to get into the nuances of hair cycling, great! Cause, I got everything covered regarding hair cycling, in this blog. So, let's get started.
What Is Hair Cycling?
Hair cycling is the act of rotating your shampoos, conditioners, and styling products to give your hair a comprehensive nourishing treatment and meet its varying needs. Having a weekly or monthly cycle of products with various functions that all work together to achieve the common aim of healthy, nourished hair is more important than simply having a favorite brand or go-to shampoo.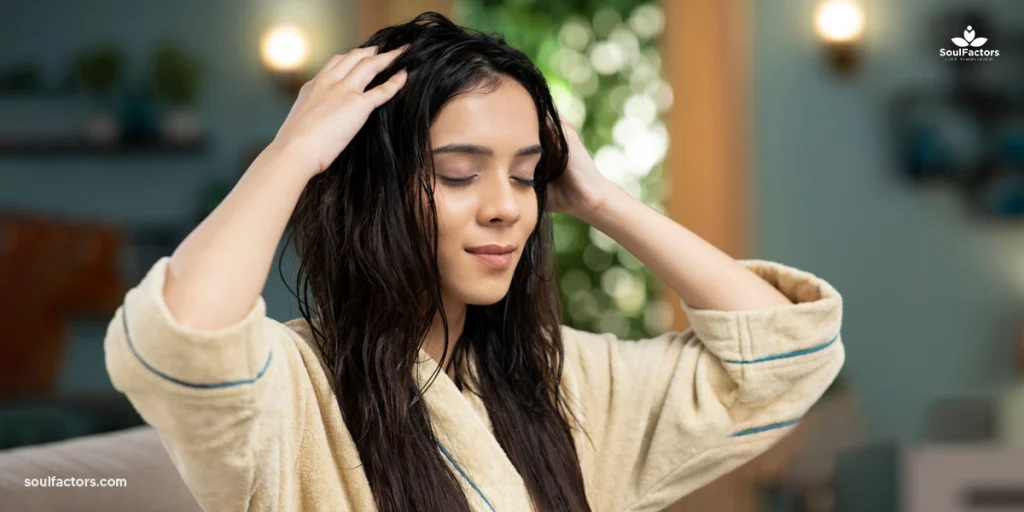 The pH level and sebum production of our scalps, as well as the resilience, elasticity, shine, bounce, and general performance of our hair strands, are influenced by stress, the environment, the foods we eat, our exercises, and even the water we wash in.
Although your Hair cycling routine is specific to you and your hair, it usually lasts four to five days and includes "rest days" throughout the week. Applying creams, cleansers, or masks enables your hair to breathe and mend itself.
Is Hair Cycling Good For Your Hair?
One of the best ways to get out of your hair care issues is to follow a proper hair cycling routine which can reduce product waste and provide you with some good results you have dreamed of.
Hair cycling also enables you to cure several issues at once. For instance, you may use a shampoo that is only focused on taming frizz one day and a shampoo that uses bond-building technology to repair the damage the next.
Benefits Of Hair Cycling
Let us look out for some specific benefits of a hair cycling routine that will clear your doubts.
Prevent Product Build-Up
Using the same hair care products can lead to a significant amount of product build-up. You see when you use the same hair care product, its particular ingredients keep scrambling up onto your hair follicles, which can subsequently weaken your hair and scalp.
Alternatively, when you rotate your hair care products, your hair gets treated with a variety of cleansers that helps remove the product build-up.
Addressing Specific Concerns
Your shampoo and other hair care products might be good at addressing a few hair-related problems. But what about the other hair issues that go without the specific treatment? What if you're using a shampoo that makes your hair shinier but does not cover your scalp health? In that case, hair cycling comes handy. By using different hair-care products you can address various problems.
Prevents hair and scalp sensitivity: Using the same hair products, again and again, might make your hair and scalp sensitive. Worse, it can lead to allergic reactions to certain ingredients. When you rotate your hair products, you minimize the overexposure of your hair to certain ingredients that makes your hair and scalp stronger and less vulnerable to sensitivities.
Maximizing Product Effectiveness
Overexposure to a particular shampoo can gradually minimize its efficacy on your hair. By rotating your shampoos, conditioners, and other hair products, you let your hair and scalp gain benefits from the active ingredients in different formulations.
There are some more reasons why hair cycling is good for your hair:
Hair cycling reduces inflammation on your scalp
Help achieve the desired balance on your scalp
Frizzy and dehydrated hair benefits from shampoos with different qualities
Hair cycling sets you into a systematic hair care routine, thus your hair and scalp remain healthy
Good for hair with dandruff, since one can use both medicated and hydrating shampoos in their cycle.
How Does Hair Cycling Compare To Skin Cycling?
Skin cycling, a multi-day routine focused on the magic of active chemicals and powerful hydration for your skin, gained popularity on social media in the last few years. Recently, a similar technique for our hair has become popular. According to the observations, hair cycling tiktok is the newest viral trend to try and follow.
If you notice that your hair looks dull or frizzy after using the same products every wash day, you may want to try this technique, which is similar to skin cycling in that it includes switching up your hair products to fit the changing demands of your scalp and hair.
Hair Cycling Vs Skin Cycling
Here are some general differences which set hair cycling apart from skin cycling:
1. Focus Area
Duh, but still needs an explanation. Skin cycling is a rather sequential process that targets the face and body, using a variety of skincare products. The series of skin-care typically involves cleansing, exfoliating, moisturizing, or treating specific issues such as hyper-pigmentation(1) or acne.
Hair cycling, on the other hand, involves rotating hair products to maintain healthy growth of your hair and better scalp health. Hair cycling might not necessarily be in a sequential format, and you can decide your own hair cycling routine, based on your hair and scalp type.
2. Product Variety
When it comes to skincare, it involves loads of skin care products, a variety of them. Since the number of steps in skincare is more, naturally, the number of products you need for skin cycling is more. God, imagine spending big bucks on multiple skin care products. Nevertheless, skin cycling might be worth it.
A hair care regime typically involves products such as oils, shampoos, conditioners, serums, hair masks, and other styling products. So, the rotations go on in these products only.
3. Frequency
Hair cycling is often less frequent than the skin cycling process. Skincare routine is usually followed daily and weekly, so skin cycling is often done on a weekly or monthly basis, depending on skin needs and individual preferences. Hair cycling is less frequent and might be done in weeks or months.
How To Follow A Hair Cycling Routine?
Every individual should have a unique hair cycle routine making changes to the moisturizer and clarifying the scalp is a must. But you can't just simply make the hair cycle routine by taking the suggestions from social media as it may seem confusing, for that, you need to have a perfect personalized routine as per your requirements.
1. Start Your Hair Cycle Routine From The Scratch
First of all, remove all of your typical styling products to have a better idea of your hair's "baseline" if you frequently use a variety of them. So many individuals claim to have dry hair, but in actuality, the only reason they do is that they regularly use drying, alcohol-based styling products like hairspray.
Depending on how frequently you wash your hair, observe how your hair feels and appears after using only shampoo and conditioner for a week or two. You can tailor your hair-care routine accordingly as what you see or feel without styling products is a more true reflection of your hair's natural state rather than just a fleeting effect.
2. Simple Is Best
To cycle your hair, you don't need to purchase a lot of different products. In actuality, hair cycling doesn't truly include styling products. As an alternative, a trio of shampoo, conditioner, and a hydrating leave-in conditioner (such as a serum, cream, detangler, or oil) is a fantastic baseline routine that you can simply modify as necessary.
For instance, if your hair feels dry or damaged, you may replace your regular conditioner with a more moisturizing mask once a week, or if you have product buildup or oily hair, you can replace your regular shampoo with a more clarifying solution every few washes.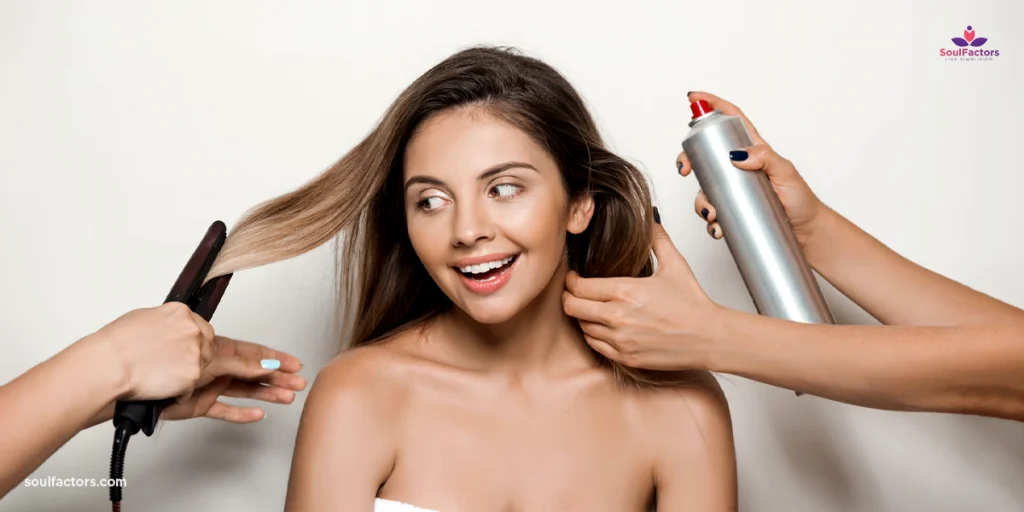 3. Focus On The Scalp Treatment
Maintain your regular hair care routine of washing and conditioner while rotating in a scalp product at least once per week if you notice that your scalp could use some TLC. If you have an oily scalp or an itchy scalp use shampoos related to your itchy concern. or if your hair has a lot of buildup, for instance, you can try an exfoliating composition; if your scalp is dry or itchy, you can try a calming, moisturizing recipe.
4. Switch It Seasonally When In Doubt
Don't worry if the thought of making weekly changes seems overwhelming. You can just swap products seasonally if you're happy with how your hair and scalp look and feel. In the summer, for instance, you might want to select clarifying or frizz-fighting shampoos, conditioners, and treatments to help tackle warm-weather problems like too much oil, chlorine buildup, and puffiness brought on by humidity.
When it's chilly outside, you can choose thicker, richer variations of your favorite products that are marketed as hydrating or reparative. These products often include larger concentrations of moisturizing ingredients like shea butter, coconut oil, and aloe vera to treat seasonally induced dryness.
What Hair Cycling Products Should You Use?
While creating a hair cycling routine, you should also be wary of the products that you use. You don't wanna ruin your hair by using incompetent hair care products and putting your hair at risk of extreme damage.
Thus, below is the list of products you can use for hair cycling:
1. Detoxifying, And Moisturizing
Hair cycling, which varies depending on how frequently you wash your hair, entails using different products each time. Investing in a clarifying shampoo that removes extra oil and grime and a scalp scrub will help you detox and moisturize your hair. Then, to replenish moisture, use a hair mask. Afterward, apply scalp serum.
-Ouai Detox Shampoo
Although this is a detox shampoo, it won't dry out or strip your hair and will instead deep-cleanse the scalp. It is an excellent must-have in your shower because you can use it on any hair type, whether it is greasy, dry, or flaky.
2. Repairing
Bond-building solutions are necessary for those with dry, damaged, or color-treated hair since they can help strengthen and restore your mane.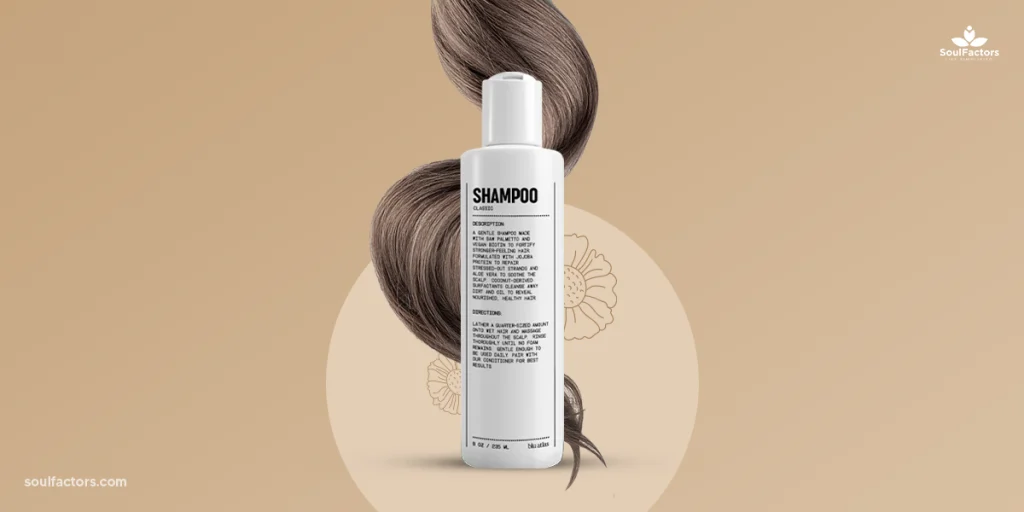 -Blu Atlas Classic Shampoo
Your damaged, brittle hair will be revitalized by this nourishing and strengthening shampoo, which will also return it to its previous, healthy state. This gentle shampoo will also increase hair volume and moisturize your scalp.
3. Concentrating On Hydration
Include a shampoo or conditioner that is appropriate for your hair's needs, such as dullness or frizziness. Those who have dandruff might need to alternate between regular shampoos and anti-dandruff shampoos. After washing your hair, add a cream or leave-in conditioner to define your style. A conditioner can be used once per week for four to six hours following a wash.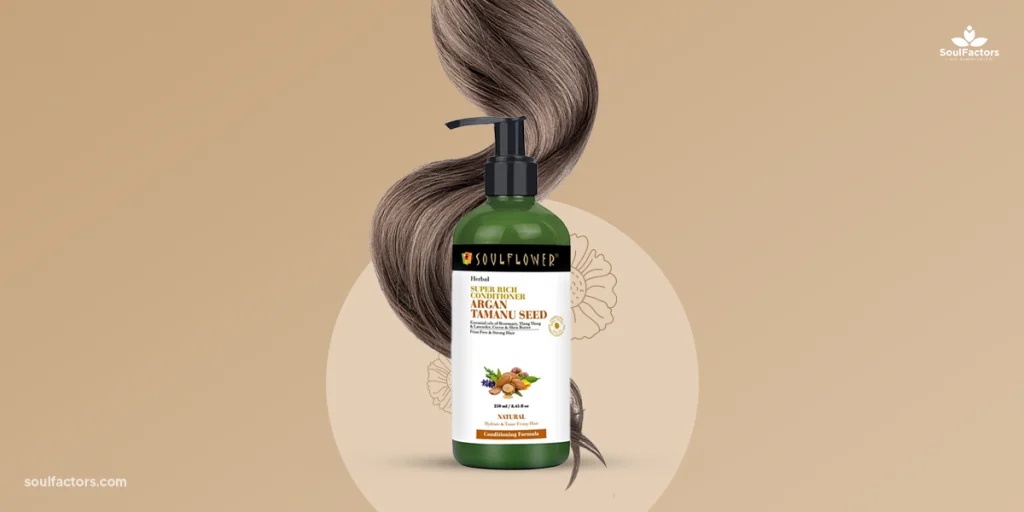 -Super Rich Herbal Conditioner By Soulflower
Due to the delectable combination of herbs and flowers utilized in its mixes, this preservative-free, cruelty-free, and vegan brand transports you on a serious sensory voyage during bath time. You can cleanse and condition guilt-free knowing the recipes are free of harsh chemicals that could harm your scalp and hair, like parabens(2), silicones, mineral oil, and sulfates.
What Is Shampoo Cycling?
The practice of rotating different shampoos in the hair cycling process is called shampoo cycling. Shampoo cycling is not very different from hair cycling. As hair cycling involves swapping different hair care products, in a similar way, shampoo cycling involves using different kinds of shampoos. This allows you to provide the nourishment necessary for your hair, as your hair gets the benefits of different shampoos and their nourishing properties.
The Final Verdict
If you're tired of using the same hair care products and do not see any good results, you might wanna give hair cycling a try. The varying nourishing properties of different hair products can give your hair the goodness and nourishment it needs.
Typically, hair cycling is a good idea, however, it could take some (or a lot of) trial and error to determine what is best for your hair and scalp. Speak to your hairstylist if you need clarification. The majority of stylists are quite knowledgeable about hair care and can assist you in developing a basic strategy that you can subsequently modify and refine as necessary.
We have gone through all the details of the hair cycle routine and how to do it properly and what things to be aware of. We suggest you get in touch with a hair specialist and try to use good and authentic hair care products.