We have all been using black and brown eyeliners for decades. Black eyeliners are edgy. But Brown eyeliner is the perfect in-between shade that works on everyone. In fact, those new colorful-hued eyeliners – blue, green, turquoise, all are fine at their places. But, nothing hits like a white eyeliner. White eyeliner, like white tattoos, adds an enigma to your overall look.
White eyeliner is a multi-functional make-up tool that can make you look like a goddess but also make your eyes look brighter and wide awake. Eyes lined white alone look spectacular, or you can add hints of white with the classic black or other colors and the possibility is the final look will make you look like a bombshell.
If you're convinced that you wanna get a white eyeliner look, but are not sure how to…Chill, I gotcha! By the end of the blog, you'll learn how to use this eyeliner and also, you'll get to try the best white liner look. So, let's get started!
How To Use White Eyeliner? – Tips And Techniques
White eyeliner is more than just another hue on your colorful or nude makeup assortment. It is multi-functional. We know how we can hide hooded eyelids using an eyeliner. It can be used to get you an "AHSOKA" look or to make your eyes look bigger like some anime character.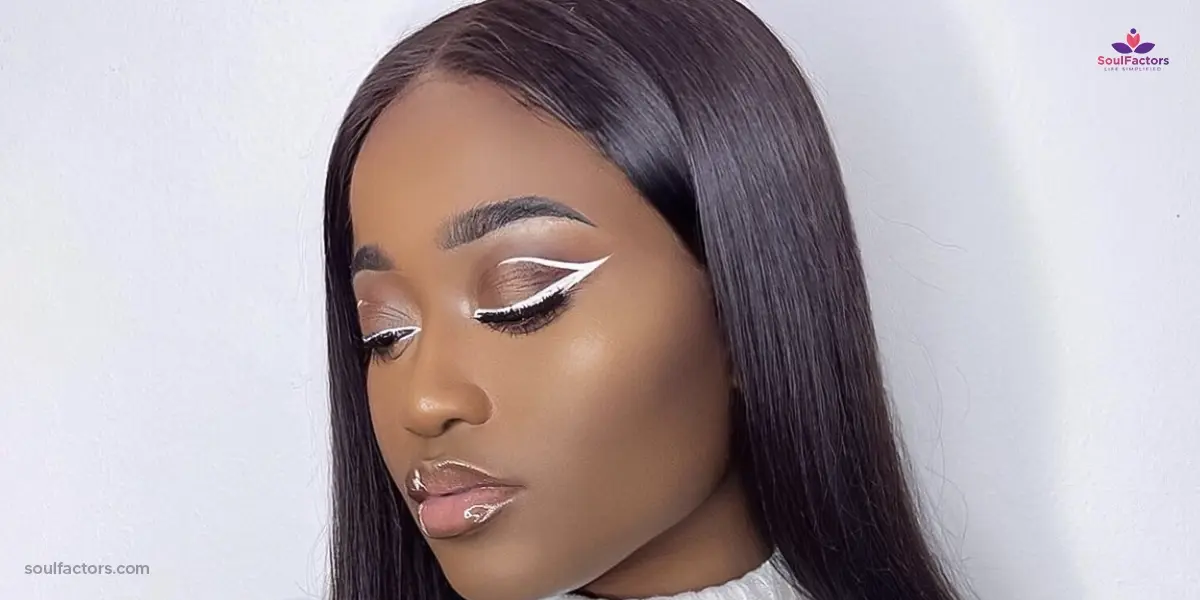 It is astonishing how this neglected make-up color can do so much. Wondering how you can make the most of white liner? Keep scrolling!
How To Use White Eyeliner To Make Eyes Look Bigger?
According to the color theory, black hue makes areas appear smaller while white makes them appear wider and bigger. The same is true for eyes. Apply a stroke or more of a white eyeliner on your waterline and your eyes will instantly look bigger, brighter, and awake.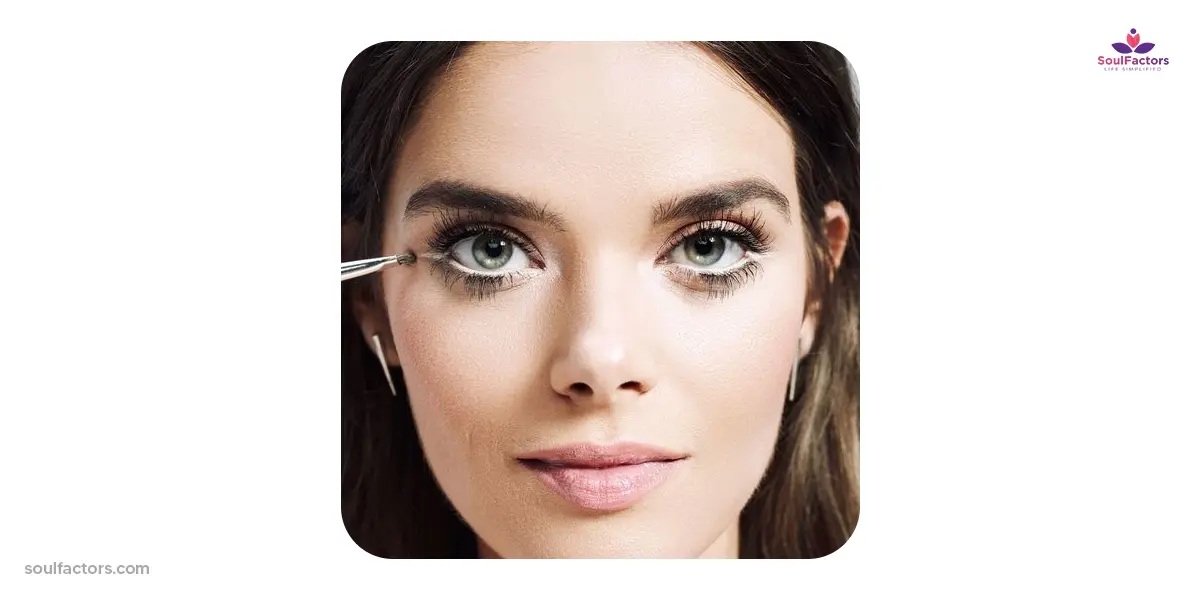 The white color sort of expands the white region of your eyes making your eyes appear bigger. So if you have woken up grumpy, It is gonna make you look like a fresh daisy.
How To Use NYX White Eyeliner?
Nyx Jumbo eye pencil and Nyx white liquid liner are both the most trending eyeliner on TikTok and Instagram. Nyx Jumbo eye pencil is clearly multi-functional. People are using it all over their faces. On the nose bridge to make the nose look sharper, under the eyebrows and on the cheekbones as highlighter, in the inner corner of the eyes, and on the waterline to make the eyes look bigger. Girlies are going gaga over this amazing Nyx eyeliner.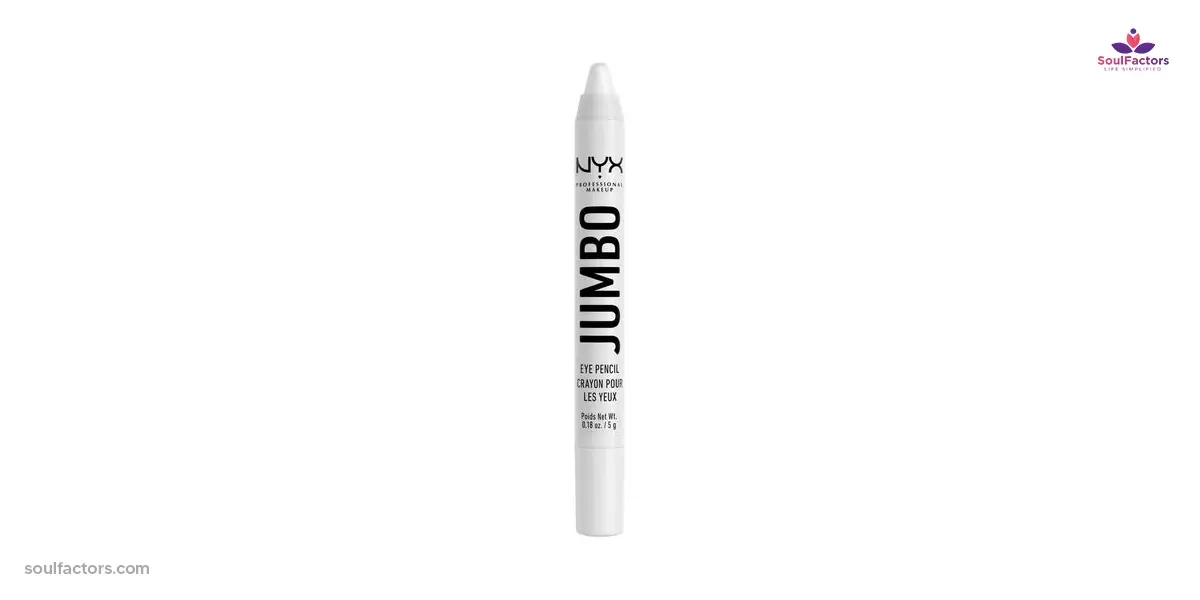 Nyx liquid eyeliner, on the other hand, is gonna take your eye makeover to a whole new level. Nyx's epic wear liquid liner is water-proof, smudge-proof, and Lifeproof; and it works flawlessly with the graphic eyeliner look. The flexible fine tip of this eyeliner allows you to try on a spectrum of different white eyeliner looks which we will explore later in this blog.
How To Use White Eyeliner On A Waterline?
Applying white eyeliner on the waterline is as easy as any other eyeliner. You take a white liner or white makeup crayon and apply some strokes of that on your lower waterline. The crayon can make the waterline look a little rough and bumpy. To counter that, take a clean make-up brush and very gently brush on your waterline to soften its appearance.
One problem that you might face while applying a white eyeliner on your waterline is that it might not glide with a clear hue on your waterline because of the, you know, water. So, before applying it, take a cotton swab and gently swipe across your waterline to dry the area and then apply the white eyeliner.
How To Use White Eyeliner For Brown Eyes?
This is a 101 guide on why white eyeliner is a best friend of brown-eyed beauties. Brown eyes already have that captivating aspect, this eyeliner adds a pop to the brown eyes making them even more alluring.
You can make your brown eyes stand out by applying a layer of white liquid eyeliner on top of your eyelid. This will add dimensions to your eyes making them look brighter and awake.
Alternatively, you can use white eyeliner on your waterline to make your brown eyes look bigger, nice, and pretty.
Now, let's see what an all-white liner looks like you can try on to slay that party or spread magic on that vacation. Let's hop on:
10 Best White Eyeliner Looks
Eyeliner should be more than just a makeup staple for a winged eyeliner on the eyelids or on the waterline. Make-up enthusiasts are coming up with drop-dead gorgeous eye looks with this eyeliner. And these looks are just dank! no cap.
So, why should we miss out on being a white eyeliner baddie? Let's explore the best aesthetics:
1. Above The Crease
This eye makeup probably got trending after Ariana and Gigi flaunted it. There is something so subtle yet gorgeous about this eyeliner look.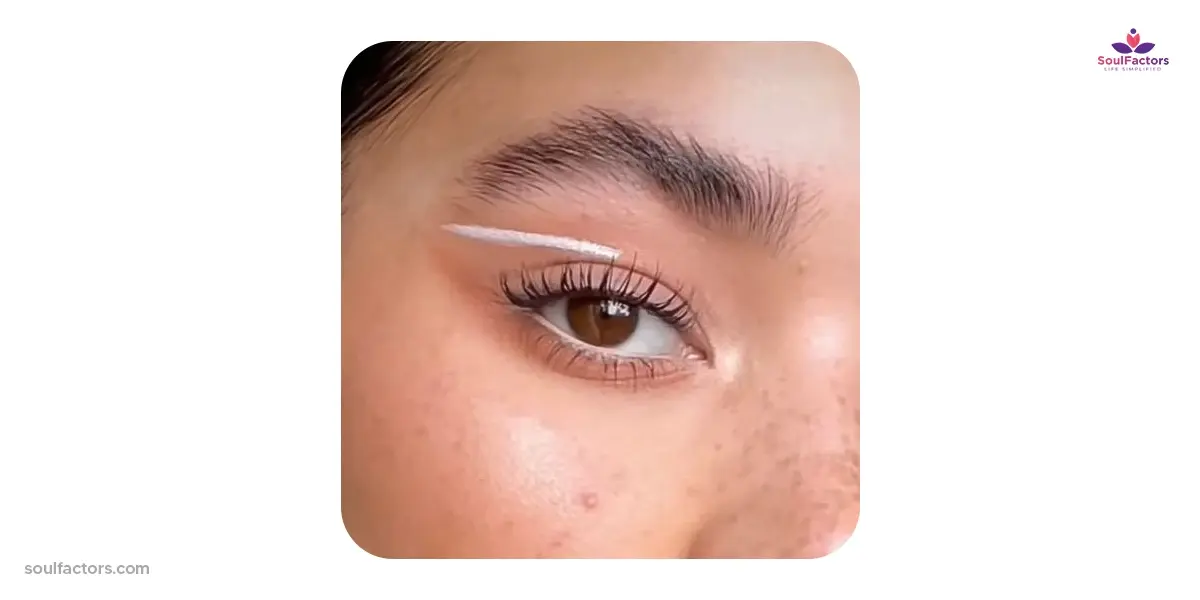 Just a crease of white eyeliner above your eyelids and you've got a futuristic and pretty kind eyeliner look.
2. All Around Eyes
You might have seen several TikTok influencers wearing this eye makeup. Or you might have seen it on Ariana.
Anyway, this all-around eyes white eyeliner kinda expands the eye area creating a dramatic look that looks stunning.
3. Abstract Art
Let your eyelids be a canvas to be painted with fine strokes of white. I mean, this look is just mesmerizing.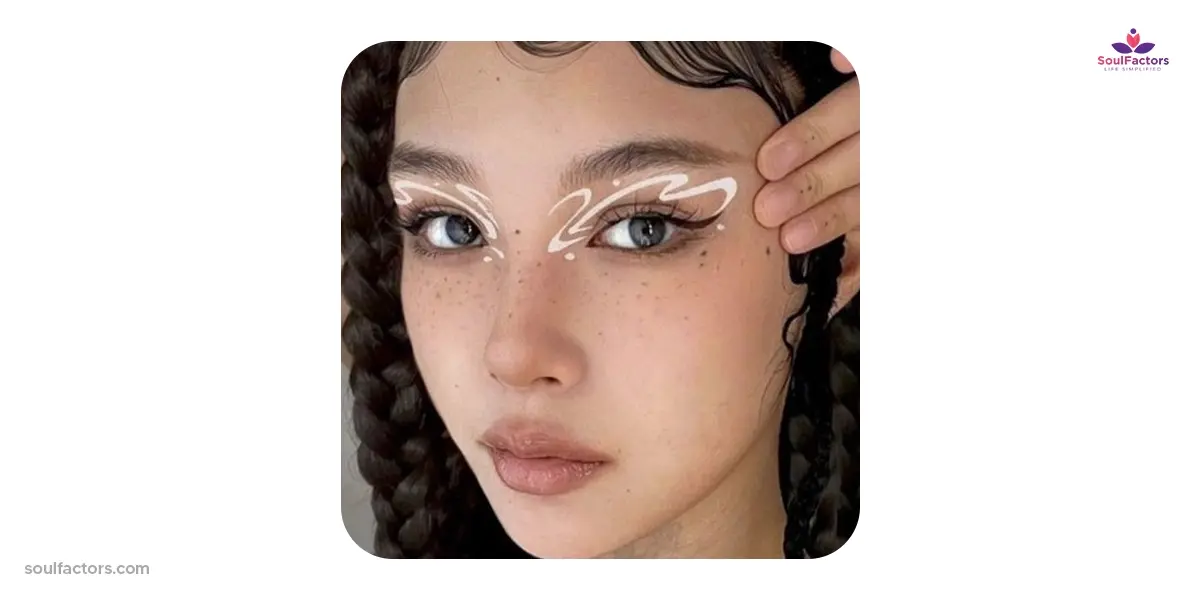 The swirly strokes of white create a cosmic kinda situation on the eyelids. Notice how a few white dots accentuate the whole look? This eyeliner look gives Euphoria vibes.
4. Eyeliner With White Mascara
Wanna go crazy with white eyes? I say, why not? Look how out-of-the-world this all-white eye makeup looks.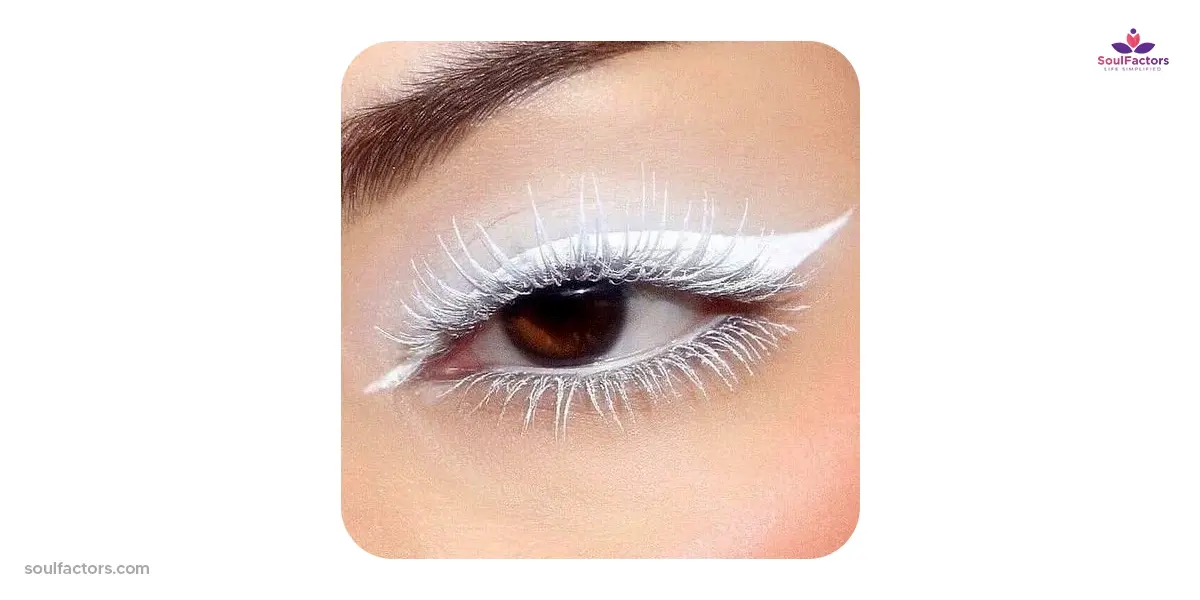 A winged white eyeliner with a white accent on the inner eyes, white eyeshadow, and white mascara…too much is it? Yeah, we are not settling for anything lesser in this world anyway, so…
5. White Inner Eye Accent
Not sure how to describe this one, but this has got to be my favorite white liner look. The look is like another pair of white-winged eyeliner above your original eyeliner.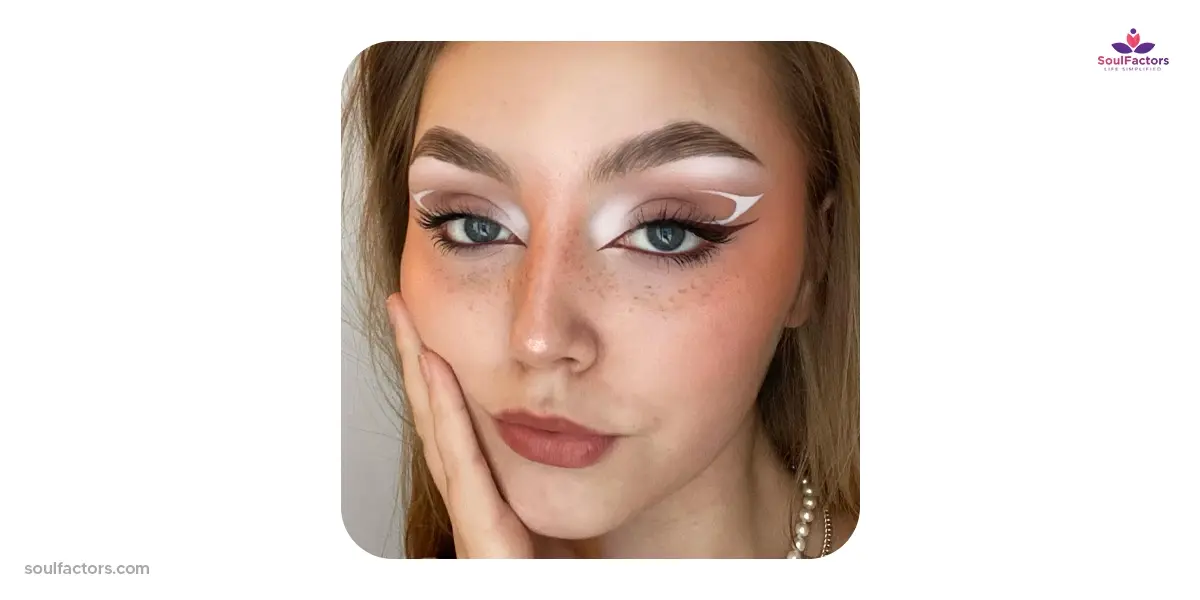 Notice how some dabs of white eyeshadow on the inner corner are brightening up the whole look? Yeah, this eyeliner look is going to do the black magic of mesmerizing.
6. Thick White Eyeliner
If you're running late to the office or a party but do not want to look boring, you can go with a think white eyeliner and it will look stunning.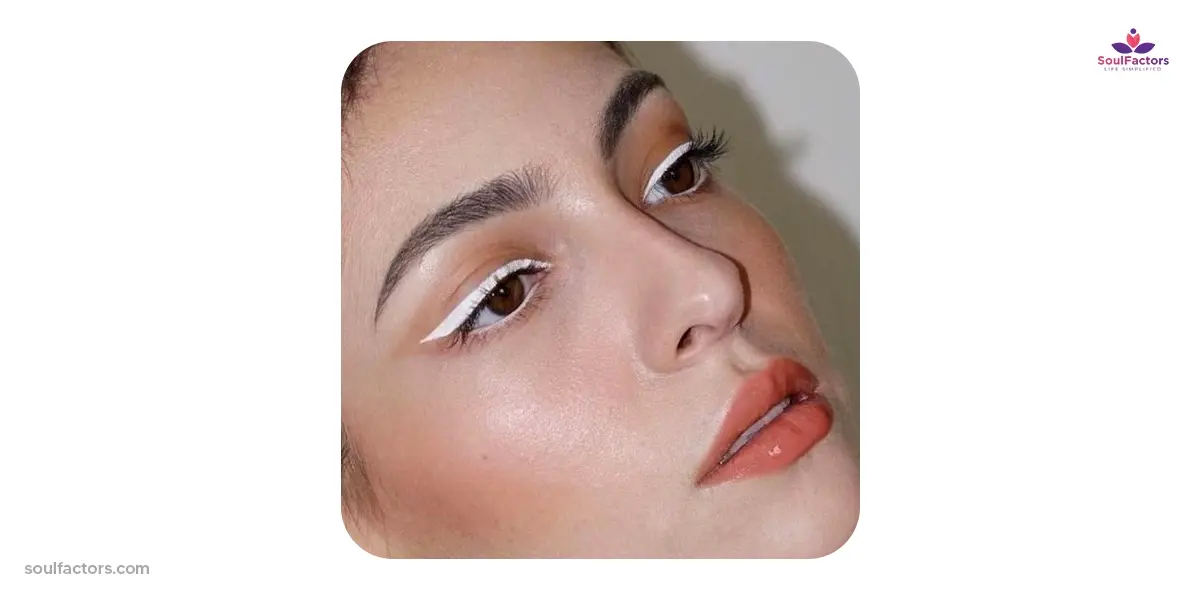 Even if you're not wearing too much make-up, with this simple thick white liner you only have to find the right nude lipstick to set you looking pretty for the day.
7. Layers of White And Black
When you're applying your regular black eyeliner, I say – Why stop there? Add a layer of white eyeliner above it and you've got an eye make-up look that makes you stand out.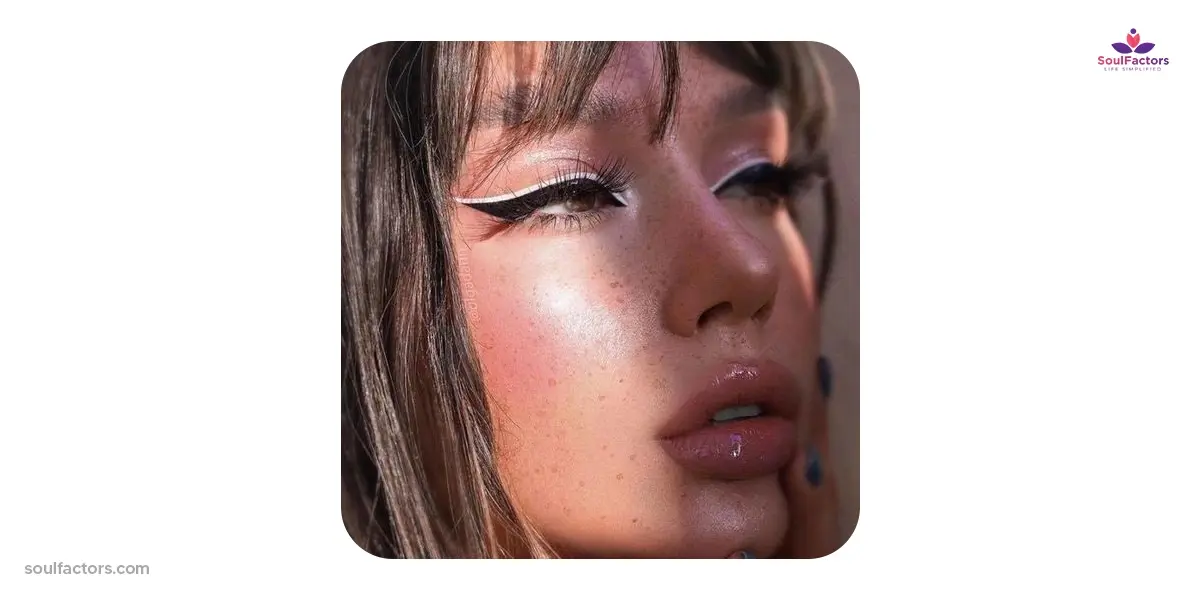 This one will take practice though, a clean and constant stroke of black and then another clean and constant stroke of white, that's not as subtle as this eye make-up looks.
8. White Wings
Do you even need any convincing when Rihanna has flaunted this eye makeup look?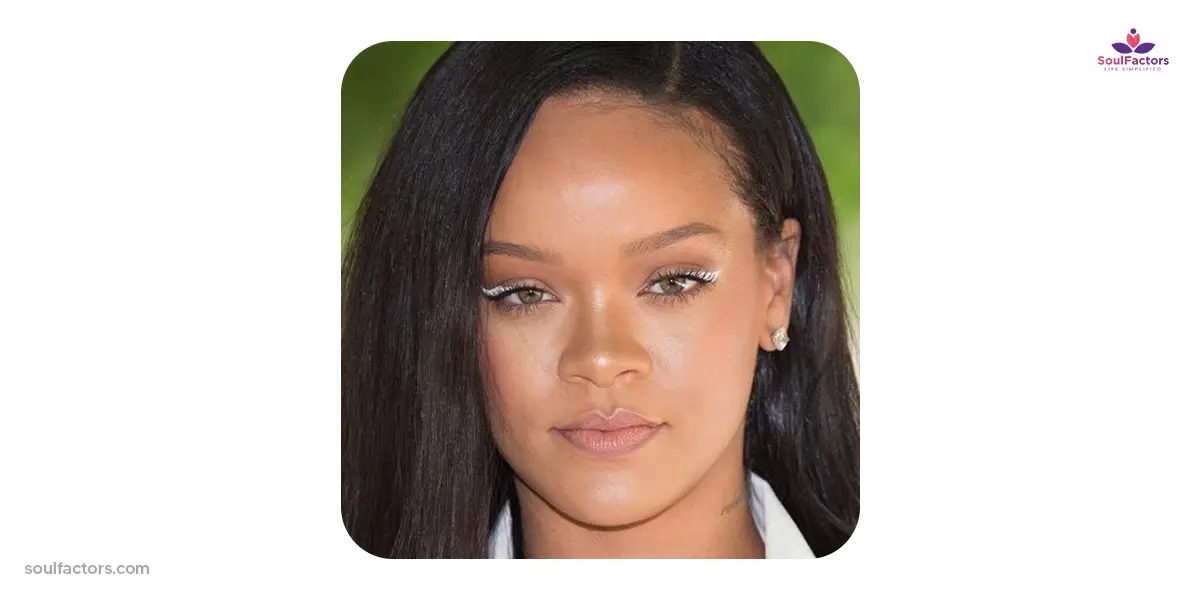 A very classy and subtle white eyeliner look is perfect for an elegant dinner or business meeting. This white wing just on the corner gives you an effortlessly gorgeous make-up look.
9. White Eyelid And Inner Corners
This anime-character-like white liner makeup look is simply gorgeous and takes like 5 minutes to achieve those perfectly accentuated white accented eyes.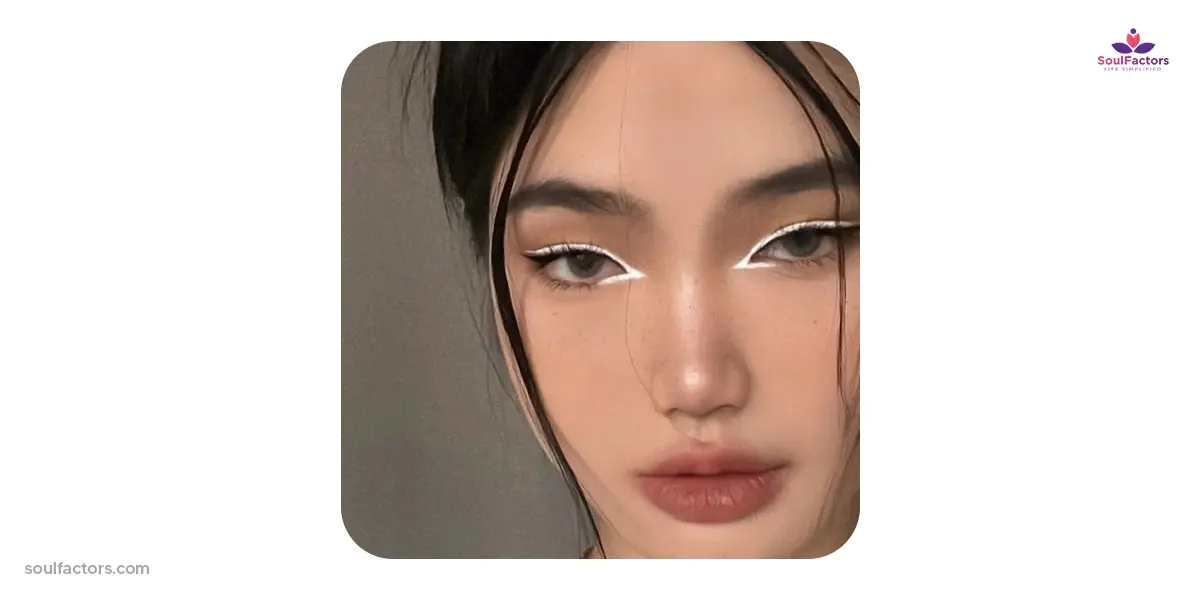 Add a layer of fine black eyeliner on the eyelids and this eye make-up look will make you look like a K-drama business mogul.
10. White liner With Colors
If you are neither devil black nor angel white, and more like a unicorn Enid Sinclair of Wednesday; you would want some colors. And let me tell ya, white accents with colorful eyeshadows look drop-dead gorgeous.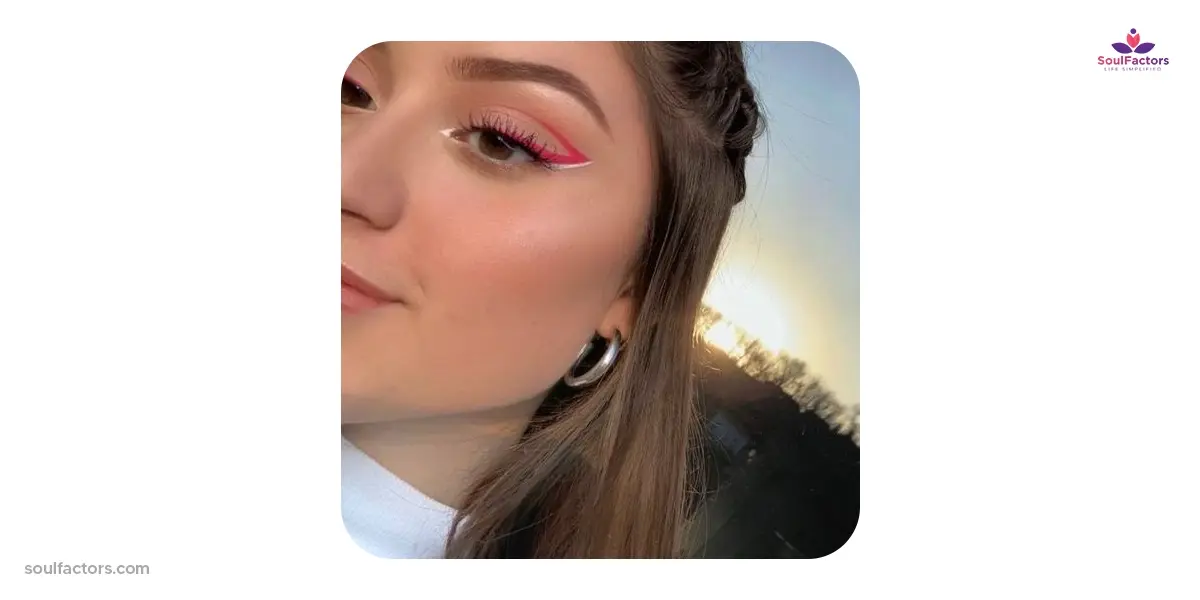 You can use glittery colorful eye-shadows with this eyeliner for the part-ay vibes or matte colorful eyeshadows with it for more of a pretty-woman on the streets of Paris aesthetic.
The Bottom Line
It's no surprise that black and brown eyeliner has been an everyday make-up staple for most girlies whether they are make-up enthusiasts or not. (1) White eyeliner has been in the market for a very long time but has not been used as explicitly and vividly as it is being used in the current trends. Instagram and TikTok are the evidence.
If you too wanna slay with your white accented eyes, I hope this guide was helpful to you. I would suggest, first, to identify the event type such as whether it is a party, a business meeting, or a wedding; and then go with one of the above looks. Anyway, there should be no rules on make-up, pick up your white eyeliner and create what resonates with your personality the best.