Lily Gladstone, the Killers of the Flower Moon actress, does not have heavy air around her. A peek into her Instagram pictures shows how down-to-earth and simple this star is. But her performance in Leonardo DiCaprio and Lily Gladstone starrer Killers of the Flower Moon is breathtaking.
She is a cardinal presence in the movie that recreates the terror-ridden history of the Osage Nation, playing the role of one who is seeking to avenge the murder of her parents who were among the many who got murdered for the money they amassed due to the oilfields they owned.
She plays the wife of Leonardo DiCaprio who comes into her life as a driver and then steals her heart for starters! With this Oscar buzz, she is the talk of the town and let's get her facts straight!
Lily Gladstone's Parents And Early Life
Lily Gladstone Family is maternally related to the legendary British Prime Minister, W.E. Gladstone. Her father is of Nez Perce and Blackfeet Heritage, whereas her mother has European roots. She grew up on Blackfeet Reserve in Northwestern Montana till she was eleven, after which the family moved to Seattle for better opportunities.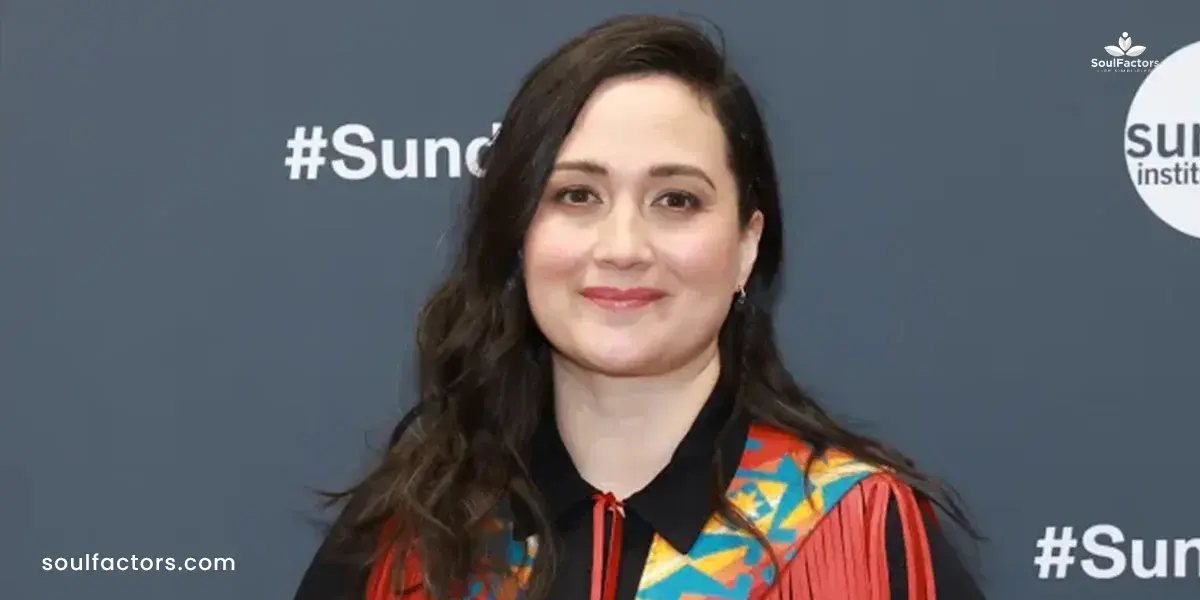 Aspect
Details
Full Name
Lily Gladstone
Date of Birth
August 2, 1986
Age
37
Height
5'8
Networth
$900,000
Nationality
American
Debut Film
"Jimmy P: Psychotherapy of a Plains Indian" (2012)
Notable Films
"Certain Women" (2016) – "First Cow" (2019) – "Killers of the Flower Moon" (2023)
Awards and Nominations
– Independent Spirit Award for Best Supporting Female (Nomination)
– Los Angeles Film Critics Association Award for Best Supporting Actress
– Boston Society of Film Critics Award for Best Supporting Actress
– Gotham Independent Film Award for Breakthrough Actor (Nomination)
Television Appearances
– HBO's "Room 104" (2017–2020)
– Showtime's "Billions" (2019–2023)
– FX's "Reservation Dogs" (2021–2023)
Early Life
– Raised in Browning, Montana
– Heritage: Piegan Blackfeet, Nez Perce, European
– Maternally related to William Ewart Gladstone, British Prime Minister
– Paternal great-great grandfather: Red Crow, Kainai Nation chief
Education
– Graduated from Mountlake Terrace High School
– Attended the University of Montana
– Graduated in 2008 with a BFA in Acting/Directing and a minor in Native American Studies
Lily Gladstone Movies
– Career debut in "Jimmy P: Psychotherapy of a Plains Indian" (2012)
– Notable roles in "Certain Women" and "First Cow"
– Received several awards and nominations for her performance
– Acted in theater productions, including the Oregon Shakespeare Festival and Yale Repertory Theater
Latest Released Movie
– Lead role in Martin Scorsese's "Killers of the Flower Moon" (2023) alongside Leonardo DiCaprio, Jesse Plemons, Brendan Fraser, and Robert De Niro
Lily Gladstone Age
Lily Gladstone was born on the 2nd of August 1986, which makes her 37 years old now.
Lily Gladstone Education And Scholarship
After completing her schooling, she went on to study acting. She also minored in Native American Studies. She was the first Native American to earn a Presidential Leadership Scholarship when she enrolled at the university in 2004.
Lily Gladstone Career Path
Lily Gladstone's debut movie was First Cow in 2019. She then went on to act in Psychotherapy of Plains Indian, The Last Manhunt, Fancy Dance, the Unknown Country, Winter in the Blood, etc. It was Certain Women that bagged her the L.A Film Critics Award for the Best Supporting Actress. She also got nominated for the Gotham Independent Film Award and the Independent Spirit Award. She has also made her appearance in the Television series Reservation Dogs in two episodes.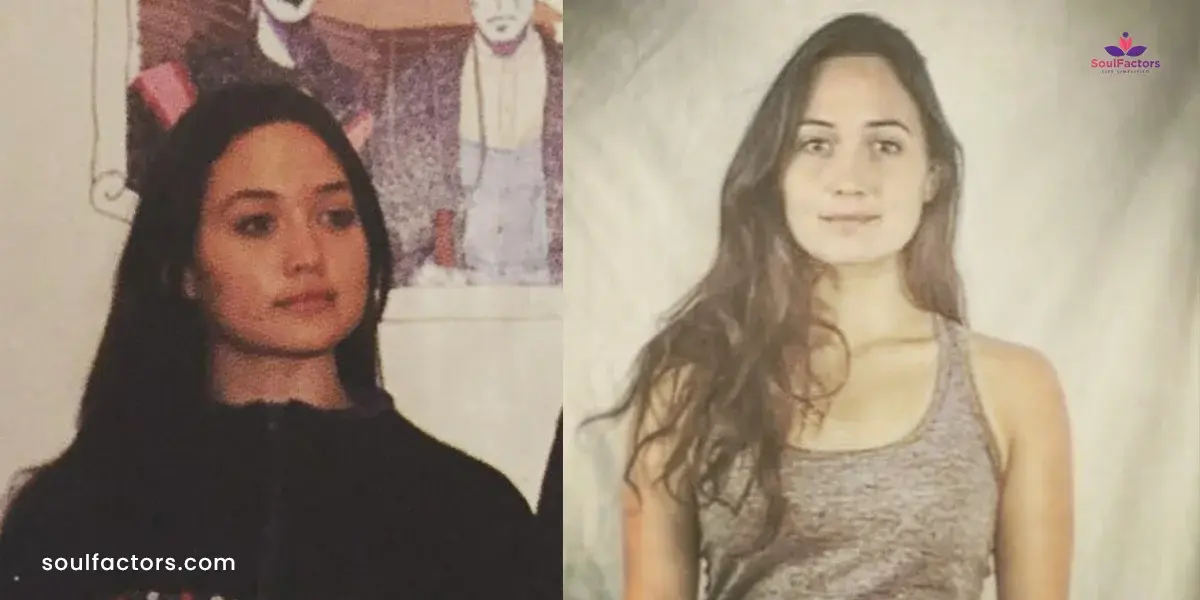 She stands up for the representation of indigenous voices in movies. Gladstone was on the verge of saying goodbye to her acting career to join the American Department of Agriculture when she got drawn into the moviedom again.
Lily Gladstone Movies
The filmography of Lily Gladstone attests to her extraordinary abilities. She has graced the silver screen in a variety of roles, each of which has left an enduring impression. From her screen debut in "Jimmy P: Psychotherapy of a Plains Indian" to her critically lauded parts in films like "Certain Women" and "First Cow," Gladstone has constantly given mesmerizing performances. Her most recent film, "Killers of the Flower Moon," which she co-starred in with A-list actors, cemented her status as a rising star in the movie industry. Lily Gladstone continues to dazzle audiences with her range and commitment to her profession while accruing an ever-growing list of credits.
Personal Life
Lily Gladstone Husband/Boyfriend: She is single, by the way! No dating or marriage information is seen anywhere.

Social Media Presence

:

Lily Gladstone's Instagram handle

(1) has all the simplicity she advocates. Very personal and warm, her pictures are not to rivet attention to herself but to express what she feels like at the given moment. She shares her pictures, which are not overdone or dramatic. She goes for a natural aesthetic all the time.
Actress Lily Gladstone Best Red-carpet Looks
1. Cannes It Is!
Lily Gladstone carefully opted for a casual slash relaxed look with a Valentino cape-style gown that was themed along with the title of the movie that won her this prized moment. She wanted to look relaxed and stylish simultaneously. Her hair was slicked back to form a tight bun, giving her face the space for all the magic.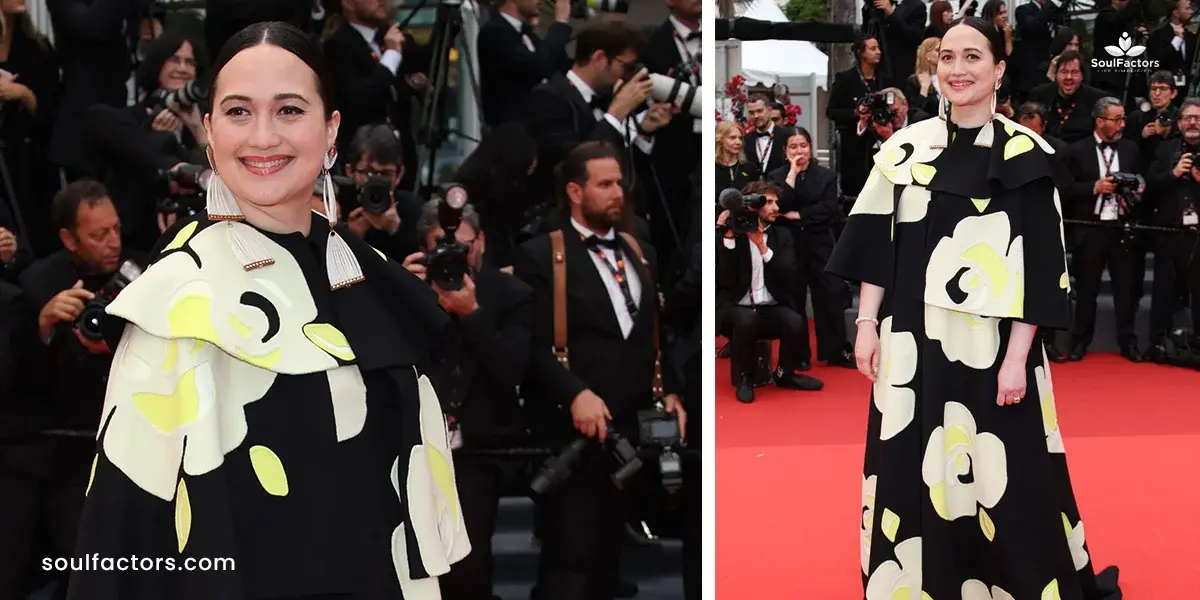 Her flawless skin was further pampered by Armani Beauty's Luminous Silk Foundation. The lips were given the petal-style pop of color and sheen. A Native American thread-dangler was opted to complete her look. Deepening the brow with a slick of mascara and eyeliner to define her eyes naturally was what the eye makeup was like. A little dab of peach on her cheeks finished her natural fresh look.
2. Lily Gladstone At Cannes Photocall
She wore a Chanel cape black short dress that made her look super cute. With side-parted hair and minimal makeup, she stole the show. Her fetish for oversized earrings seems to be evident here as well. The muted red lips and blushed cheeks rivet our attention entirely to her.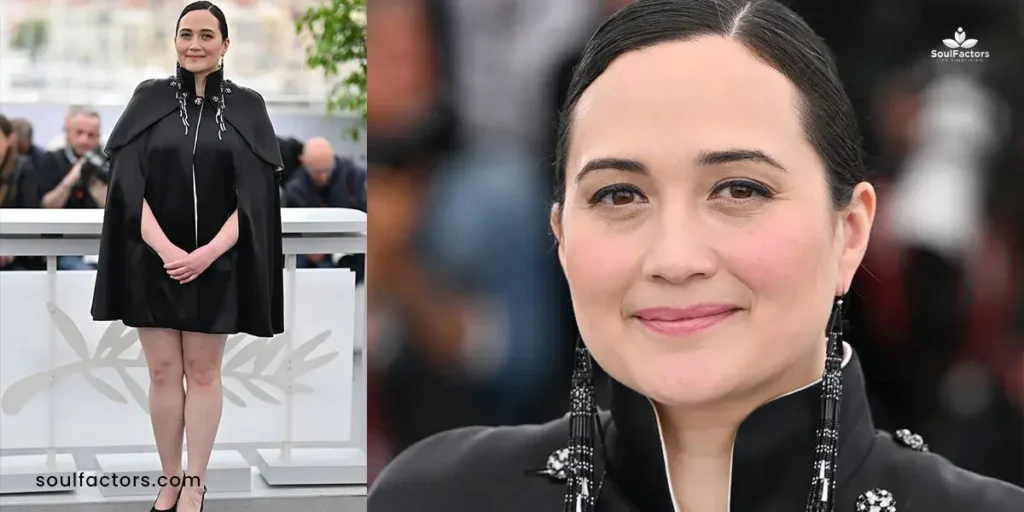 3. 2016 Certain Women Premiere
Here she was totally different, with curtain bangs and wavy hair tips. She wore a black gown, and her grape wine lipstick broke the barrier of her minimalistic makeup scheme.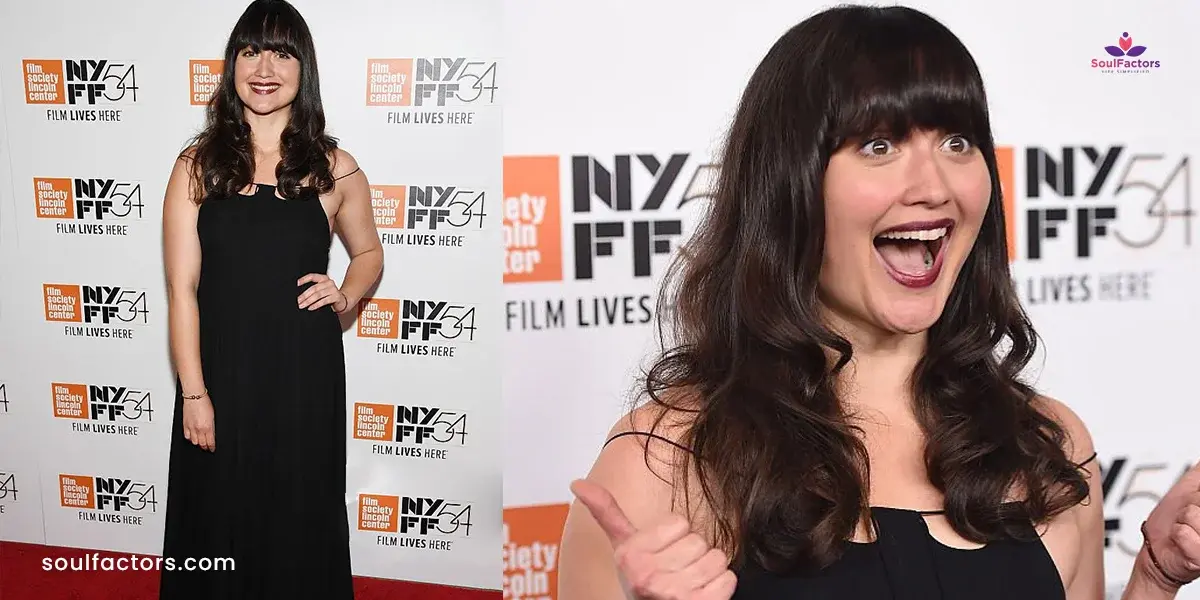 Leonardo DiCaprio Collaboration
Lily Gladstone and Leonardo DiCaprio are making huge waves!
In many Hollywood interviews, both Lily Gladstone and Leonardo DiCaprio share mutual respect and admiration. She admits to her initial nervousness while co-starring DiCaprio. Leonardo DiCaprio, who plays nephew to Robert De Niro, is torn between avarice, greed, and love for his wife.
He mentioned in an interview with Entertainment Tonight that Lily Gladstone embodied the soul of Mollie Burkhart. He mentioned that she assimilated the character and the ways of the Osage community(1) after careful research and discussions with the descendants of Mollie. Leonardo DiCaprio remarked that she is the 'heart and soul' of the movie.
Wrapping Up
Here is a lady who is making Oscar buzz with her killer performance in Killers of the Flower Moon. She is taking it all in the right stride. It is very difficult to describe someone accurately. But uncomplicated people like Lily Gladstone make it easy for the media to make flawless descriptions- personally and professionally. Let's wish this very promising actress the best for bagging another award in her kitty, and many more in the coming years!
FAQ
1. Is Lily Gladstone Native?
Yes! She also does her duty of standing up for their representation, especially in movies.
2. Is the movie Killers of the Flower Moon good?
The reviews are great. It is basically a historical story that never got told. This movie is making it happen by making us aware of the gory history of Osage Nation.
3. How does the Movie Killers of the Flower Moon end?
The Killers of the Flower Moon ends with the imagined recreation of the radio drama, which looks down upon the tendency of getting the facts from total strangers who were not affected by the events at all. Here in this movie, some unrelated men were giving a narrative of the Osage murders.
4. Is Lily Gladstone involved in any advocacy or social causes?
Yes, Lily Gladstone has been an advocate for the representation of indigenous voices in the film industry.