Flawless lashes that appear long and lustrous are every girl's dream, come rain or shine. Let your ears flutter without fear through the elements that guide you to the ultimate waterproof mascara.
The perfect mascara is your beauty wingman. It has got your back in life in every moment, emotional or otherwise. With its unwavering commitment to tear-resistant charm, waterproof mascara dares sweat, humidity, and water to keep your flutter flawless.
Whether you are looking for the best waterproof mascara for swimming or a wedding, get ready to dive into a world where beauty and durability dance hand in hand.
10 Best Waterproof Mascaras For All-Day Elegance
Every woman desires a mascara that stands the test of time and water. She prepares herself for every unforeseen situation that can jeopardize her appearance in an event. So, the first thing she reaches out for is waterproof mascara. The right mascara with water-resistant properties can help you sail through beach parties to emotionally charged moments.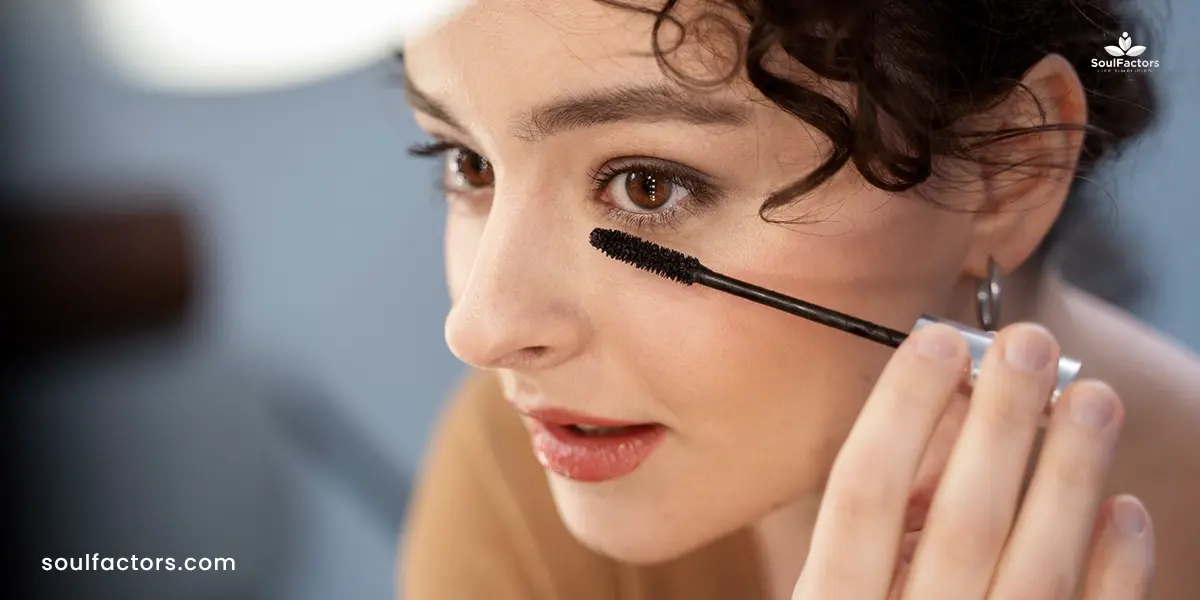 We embarked on a mission to offer you the 10 most trusted sidekicks in the form of waterproof mascara to make your lashes remain voluminous and eye-turning all day long. Every name on this list has great customer reviews; some commending the mascara's ability to get through a tear-jerker movie night; and some commenting about the mascara's swim-proof assistance.
So, whatever you are bracing for, you won't be disappointed here for these mascara vials will capture your eyes and heart alike.
1. Maybelline New York Hypercurl Mascara Waterproof
As you walk through the aisle of the Maybelline store, you have two mascara options – regular and waterproof. If you want your mascara to stay, come what may, We recommend the Maybelline New York Hypercurl Waterproof Mascara. It uses a curl-lock formula that can get you perfect black lashes.
If you search for the best waterproof mascara Maybelline, the first name that will crop up is New York Hypercurl Waterproof.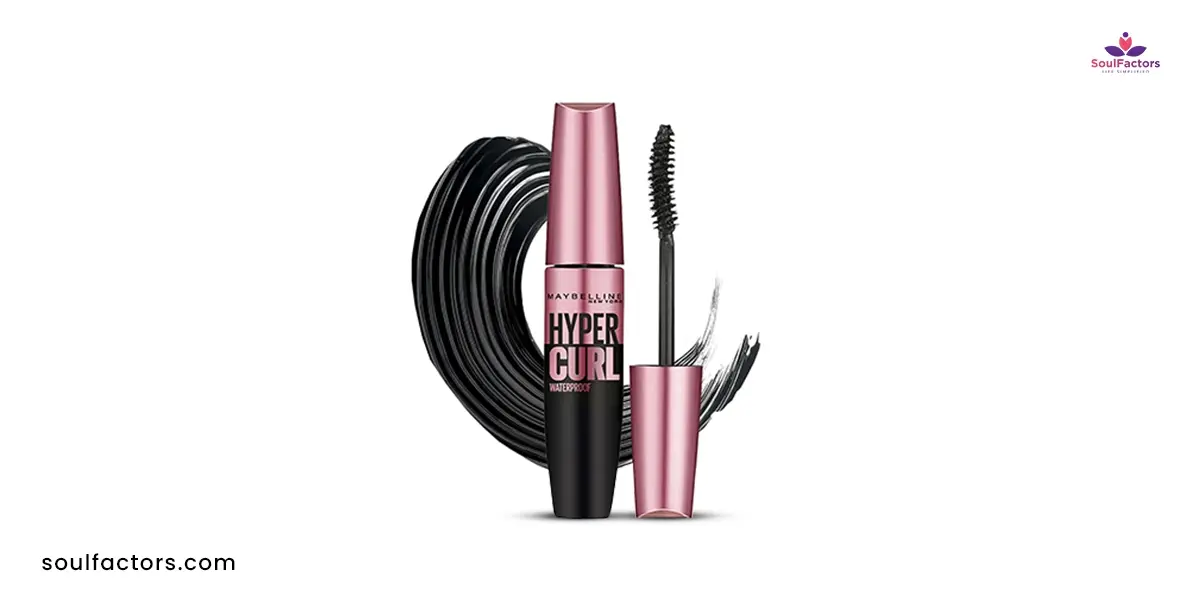 Price: ₹499
Features
New York Hypercurl Waterproof features a volumizing formula that adds weight to your lashes while defying potential smudging from water and sweat.
The waterproof mascara ensures even coverage and distinct separation for a bold look that lasts.
It perfectly curls your lashes and gives them spectacular thickness.
Pros:
This mascara provides a 36-hour curl-lock efficiency.
It adds intense volume to your eyes.
Its brush design has been built for precision.
Maybelline waterproof mascara does not melt easily.
Cons:
It may require a good makeup remover for thorough removal.
2. Faces Canada Magneteyes Volume Xtreme Mascara
If you search online for a 'lengthening best waterproof mascara', the name Magneteyes Volume Xtreme Mascara will crop up on the first page. This mascara covers all angles of application to foolproof your look.
It imparts a lengthening look to your lashes that make them appealing. Be prepared to turn heads in any event with this Faces Canada mascara.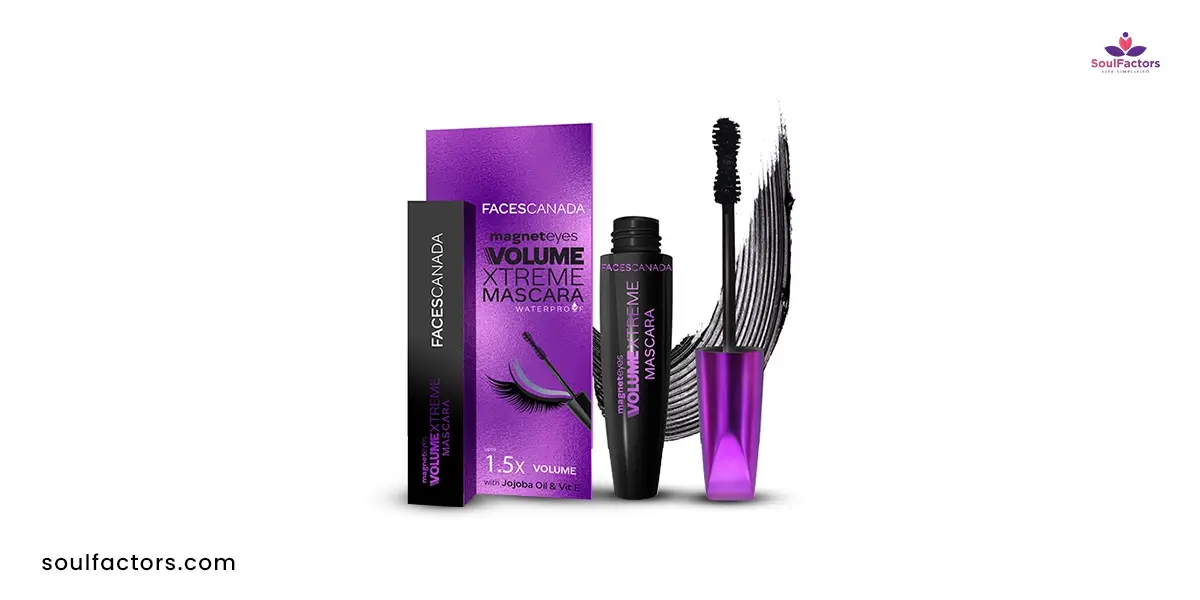 Price: ₹449
Features
This mascara combines waterproof properties with lash-nourishing ingredients that can ensure proper growth.
The curved brush of Faces Canada mascara lifts and coats lashes for a natural appearance that endures tears and humidity very well.
Pros:
It is one of the most economical waterproof mascaras on our list making it budget-friendly and accessible for all occasions.
This quick-drying and lightweight mascara is cruelty-free and paraben-free.
It comprises natural ingredients like jojoba oil and vitamin B making it free from irritation.
Cons:
This waterproof mascara has limited volume enhancement which means you have to apply it thoroughly.
3. SUGAR Cosmetics Bold Unfold Waterproof Mascara
The award for the best waterproof mascara 2023 goes to SUGAR Cosmetics Bold Unfold Waterproof Mascara. Like its other products, SUGAR does not leave any stone unturned in perfecting the formulation for its mascara.
With this volumizing mascara, you can add extra zing to your makeup look.
Features
SUGAR is one of the few brands to break the norm of black mascara by offering its waterproof mascara in another color, blue.
The makers of SUGAR claim their mascara to be vegetarian and free from mineral oil.
This mascara makes your eyes look fuller and lengthier.
Pros:
This mascara features a silicon flex brush which has been precisely designed to create a 'false-lash' effect.
Its long-wear formula imparts nourishment to your lashes to avoid dryness and breakage in the long run.
Cons:
You have to apply it carefully otherwise it might appear clumpy.
4. L'Oreal Paris Telescopic Mascara Waterproof
The Telescopic Mascara Waterproof by L'Oreal Paris has revolutionized the entire mascara scene with its nutrient-rich formula that protects your lashes against potential damage. It defines your lashes and adds volume with just a few brushes.
This mascara will take you on a lash-fluttering adventure as you count down its features for your eyes.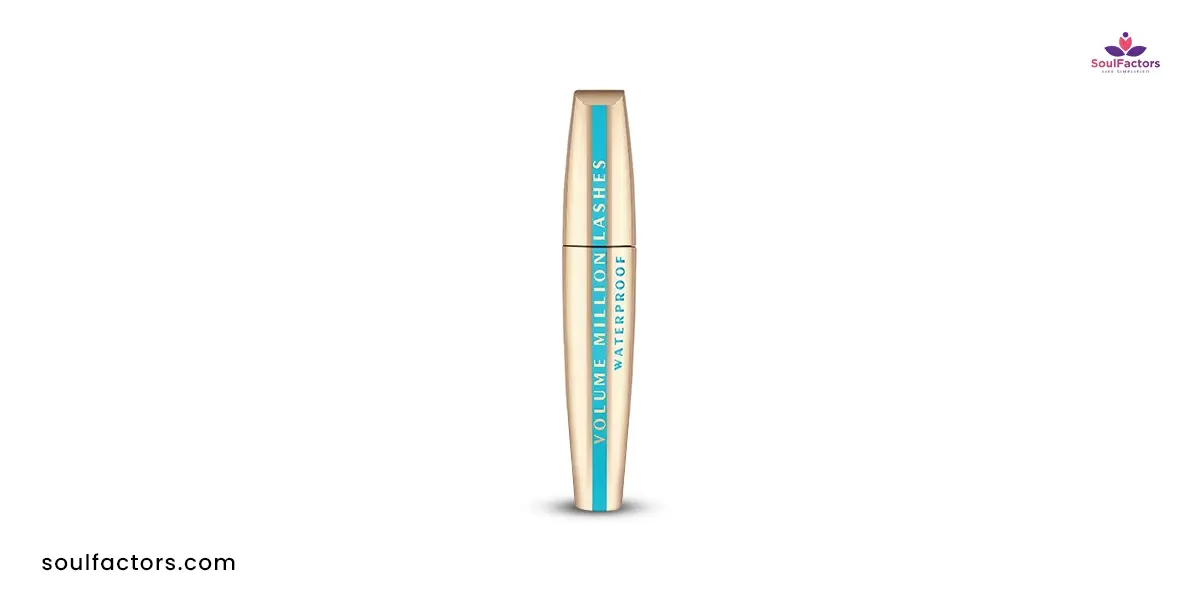 Price: ₹999
Features
The collagen-infused formula of this waterproof mascara makes it suitable for sensitive eyes that cannot withstand other products.
This mascara has a built-in wiping system that clean sweeps your lashes in the first go.
It has been dermatologically tested to build the trust of users.
Pros:
This smudge-proof formula by L'Oreal Paris has received high appreciation in customer reviews.
Its no-clump formula gives a fanned-out lash effect that can make you a showstopper at every event.
The millionizer brush of L'Oreal Paris Telescopic Mascara Waterproof can separate your lashes whilst building superb volume.
Cons:
You might have to apply this mascara again as the makers don't specify the time it will last after the first application.
5. Revlon Water Tight Mascara
If you are a bride-to-be, this is the best waterproof mascara for a wedding. This waterproof mascara is best for getting picture-perfect moments in any weather. You can use this mascara to define your lashes.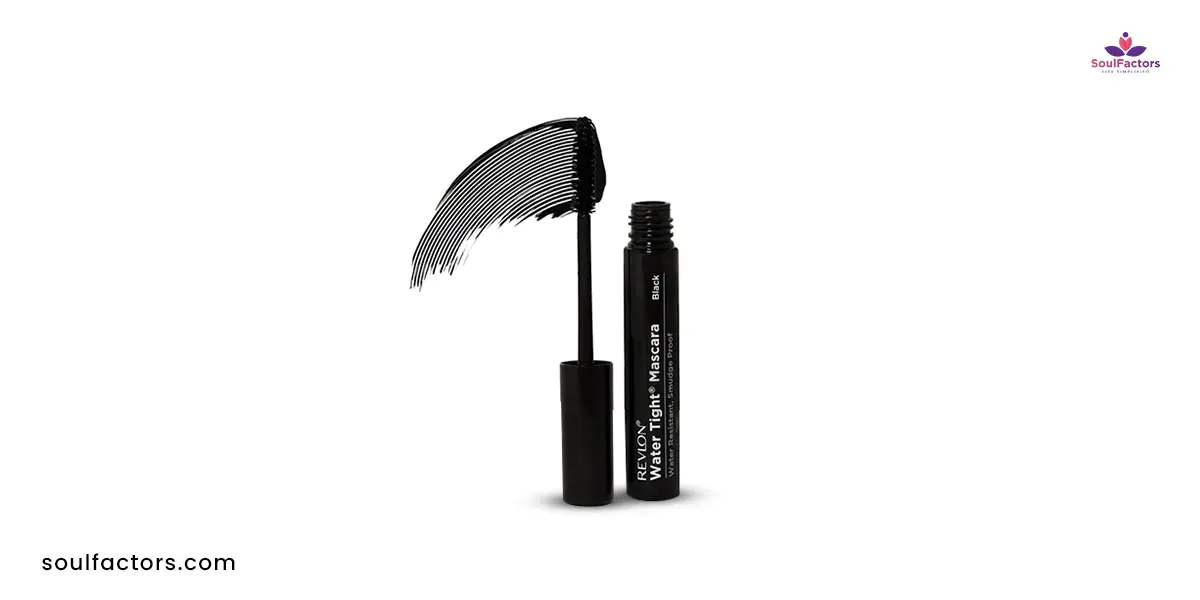 Price: ₹575
Features
It features a curl-lock technology that offers a volumizing effect.
This mascara has a flexible brush that dances smoothly on your lashes.
Pros:
This mascara gives a lash-separating brush that is ideal for long and soft lashes.
It is non-clumping and non-flaking which makes it suitable for daily application.
This mascara remains water-resistant for an entire day.
Cons:
It might not be able to withstand prolonged water exposure.
6. Lotus Herbals Maxlash Botanical Mascara
This botanical mascara is the best waterproof mascara for crying because it does not contain any harmful substances.
The formula of this mascara is a fine example of science meets beauty. It is perhaps the only formula on our list that contains botanical extracts, vitamin E, lavender oil, and Witch Hazel. This mascara offers a look that is as resilient as it is ravishing.
Price: ₹345
Features
It is packed with nutrients that set the tone for lash growth with everyday application.
This mascara has an instant cooling effect upon application on lashes making it suitable for use on sensitive eyes.
Lotus Herbals Maxlash Botanical Mascara makes your eyelashes well-defined giving them extra volume.
Pros:
This mascara is suitable for all skin types.
It delivers waterproofing through a sustainable, eco-friendly formula.
The spiral brush technology of this waterproof mascara ensures lash separation.
Cons:
You might need to apply extra coats of this mascara for intense drama and a longer stay.
7. Nykaa Lash Talk Super Sizer Volumizing Mascara
If you look at the before and after photos of this mascara, you will be stunned. Nykaa Lash Talk Super Sizer Volumizing Mascara adds a plump look to your lashes making them look gorgeously rich. It is the best waterproof mascara for swimming because it keeps your lashes shiny and edged turning all eyes on your eyes.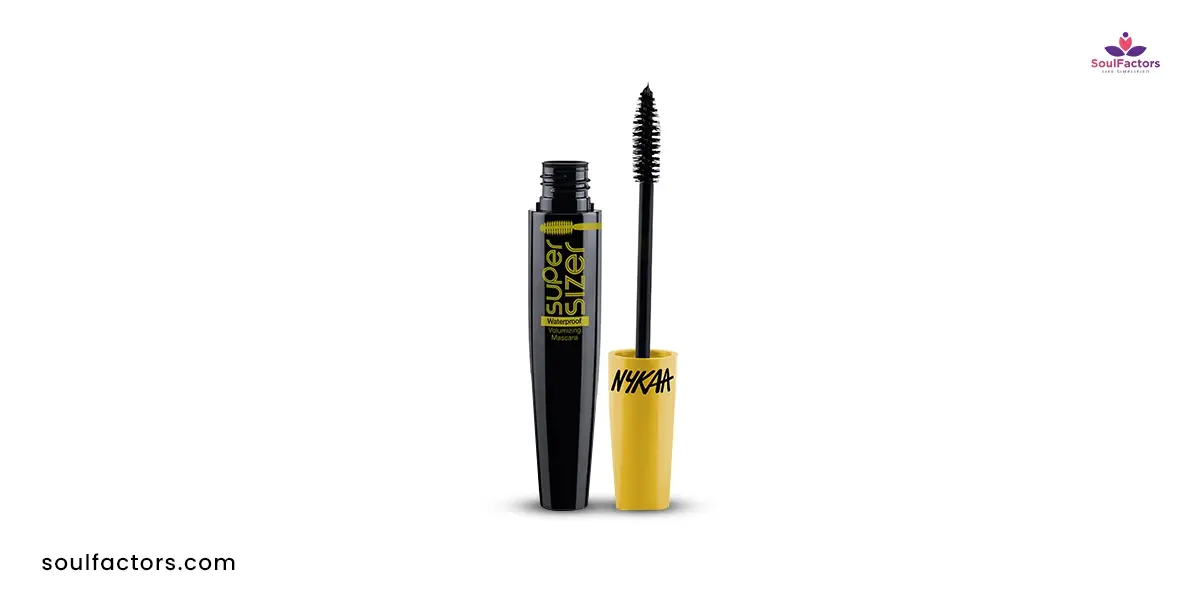 Price: ₹449
Features
It comes in three mascara variants – Major Volume, XXL Length, and Dramatic Curls.
This mascara comes with a unique brush that coats your eyelashes completely without making them feel heavy.
This waterproof formula is non-flaky, smudge-proof, and no-clump.
Pros:
Its ultra-resistant formula is ideal for pool parties or rainy days.
The short-bristle brush of this mascara coats each lash for a voluminous effect that doesn't budge.
Cons:
You might not get lash-lengthening benefits from this mascara.
8. ZM Zayn & Myza Blink It Mascara – 24 Hour Long Lasting
If you are looking for the 'best waterproof mascara drugstore', ZM Zayn & Myza Blink It Mascara – 24 Hour Long Lasting is the product of the hour. This jet-black mascara gives you coveted lashes that can remain plump and high for the entire day.
This lash-separating mascara formula is cruelty-free which appeals to environmentally-conscious users.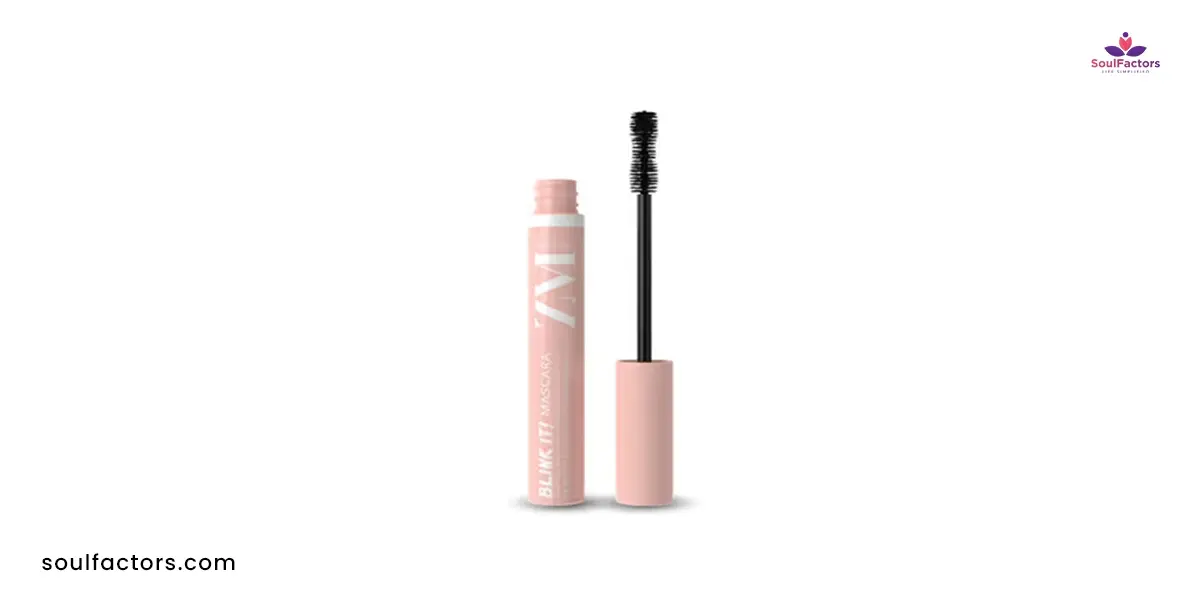 Price: ₹399
Features
The formula of this waterproof mascara is free from toxic chemicals that keep you away from potential side effects.
You can layer this mascara easily to attain a volumizing look.
Pros:
It features a special hourglass wand that has soft sparse bristles that adds a dramatic volume to your lashes.
This mascara has a flake-free, flexible brush that supports easy application.
Cons:
The removal of this mascara might require an oil-based makeup remover.
9. MAC Stack Waterproof Mascara Black
This smudge-proof mascara comes from the house of one of the most celebrated makeup brands in the country – MAC. This brand is known for its high-end products that make every woman go gaga at first sight.
It is the best waterproof mascara for wedding because it can withstand the tears really well. The MAC Stack Waterproof Mascara Black is best suited to gain gravity-defying length.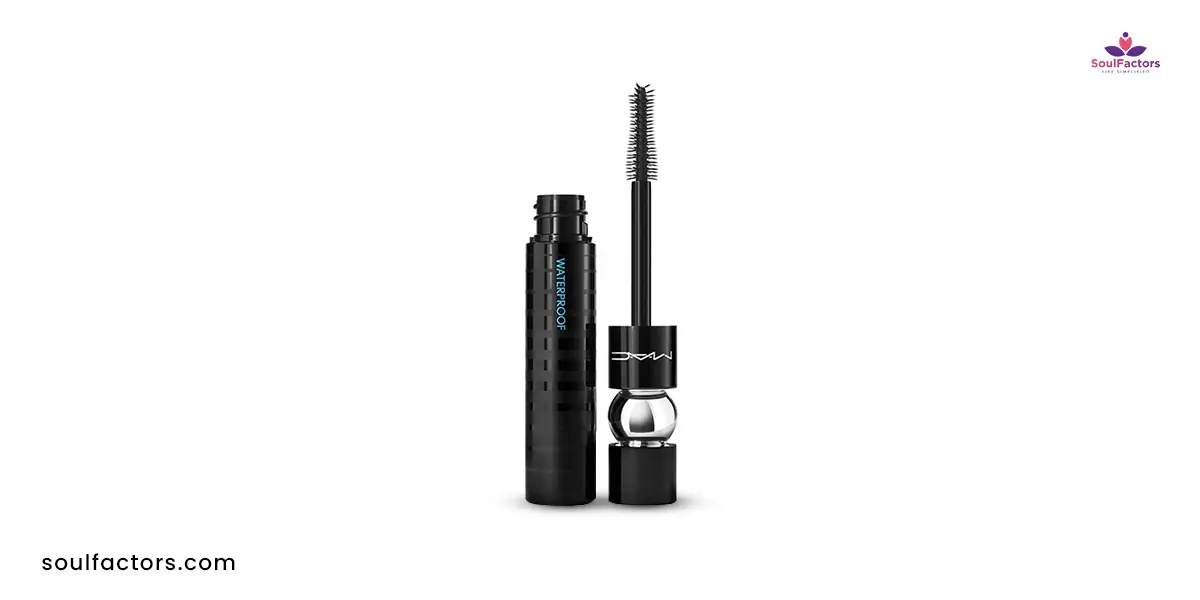 Price: ₹2,800
Features
This mascara offers a water-resistant, lightweight formula that is perfect for long wear.
It is a tear-proof and pool-proof formula that uses drench-defense technology to keep your black lashes protected.
Pros:
It is one of the bestselling makeup items of MAC
This mascara adds volume and length to your lashes with its clump-resistant formula
This award-winning mascara guarantees a 24-hour smudge-proof appearance
Cons:
It is the most expensive waterproof mascara on our list and might be out of bounds for many women.
10. Colorbar Lash Illusion Mascara Lengthening Lash & Volumising Mascara
This lengthening best waterproof mascara is ideal for those who have short lashes and want to make their lashes look longer. It has been designed to hold up against rain and humidity. This mascara creates a great illusion to make your lashes appear longer with a few applications.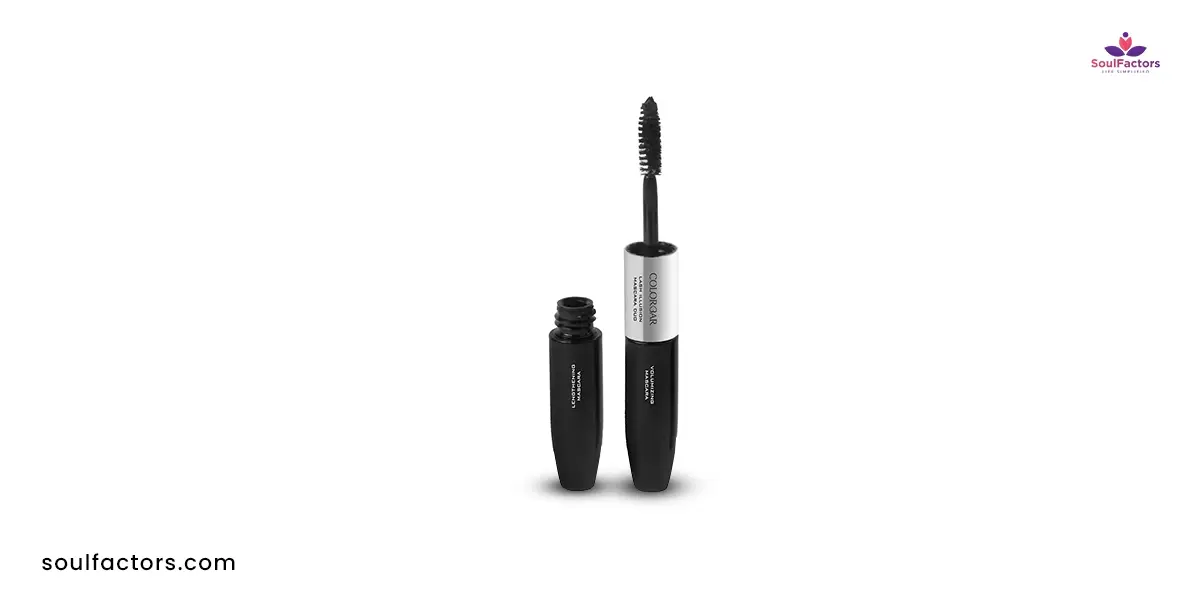 Price: ₹495
Features
You can use this mascara to sport a bold avatar during your workouts as it prevents your mascara from getting wiped by sweat.
The waterproof and crease-proof combination of this mascara makes it excellent for daily use.
Pros:
It is suitable for those who have sensitive eyes and wear contact lenses.
This mascara has been tested by dermatologists and opthalmologists making it fit for daily application.
It gives you thicker, darker, and longer lashes.
Cons:
You might need a lash curler for stick-straight lashes.
How To Remove Waterproof Mascara?
Many people don't dare to apply waterproof mascara because they don't know how to remove it. Therefore, it is very important to know a gentle approach to removing it to ensure that you don't damage your lashes or the skin around your eyes.
Take a look at the step-by-step guide on how to remove waterproof mascara:
Choose The Right Makeup Remover – You need a strong oil-based or dual-phase makeup remover to break down waterproof formulas.
Gently Soak A Cotton Pad – Pour the chosen makeup remover onto a cotton pad.
Hold, Press, And Wipe – Rub your closed eyelid for a few seconds to break down the mascara.
Use A Clean Side – Use the clean side of the cotton pad to contain the mascara.
Moisturize – Apply a moisturizer to your eyes to nourish them.
Are Waterproof Mascaras Worth It?
Yes, waterproof mascaras are definitely worth it! There are some great options in the market that can help you keep your mascaras intact. If you want to go for a swim or are getting ready for a wedding, waterproof mascaras can be your best partner. But, you should choose a long-lasting mascara to defy sweat and water for prolonged hours.
Is It OK to Wear A Waterproof Mascara Every Day?
Yes, it is normal to wear waterproof mascara every day. There are no chemicals in waterproof mascara that can harm your lashes. If you choose the best waterproof mascara drugstore, it contains natural ingredients that can nourish your lashes. This will prevent your lashes from potential breakage.
What Are The Disadvantages Of Waterproof Mascara?
While waterproof mascara has plenty of benefits, you must be aware of its disadvantages as well. Let's take a look at the potential drawbacks of using waterproof mascara:
If you rub your eyes a little too aggressively, it might break your eyelashes. So, you must be utterly careful while removing your waterproof mascara. (1)
One of the biggest disadvantages of waterproof mascara is that it can be challenging to remove. The formulas of waterproof mascaras are designed to be resistant to water, which means they can also be resistant to regular makeup removers. You might need oil-based or special makeup removers to remove waterproof mascara and even then it might take more effort and time to fully cleanse your lashes.
The formula of waterproof mascaras can sometimes feel heavier on the eyelashes than regular mascaras because they need a better hold.
If you don't choose your waterproof mascara correctly, it can turn out dry and become clumpy making your appearance less natural.
You get a limited range of shades in waterproof mascaras compared to regular mascaras.
Final Remarks From The Lashes
Your lashes will thank you for choosing waterproof mascaras because they keep your makeup look intact in every situation. They are a testament to both style and durability because they don't leave you during the unpredictable elements of life.
While waterproof mascara offers the power to withstand nature's challenges, you must tread carefully to understand its abilities completely. The magic of waterproof mascaras is limited so you must acknowledge its potential drawbacks so that when the waves turn into creases, you are prepared.