Let's talk about Mary Phillips – she's not just any makeup artist; she's the one the stars swear by. You've probably seen her work light up the red carpet under those flashing cameras. And guess what? We've got the inside scoop on how she does it. Ready to dive into Mary's world of glam and glitter?
Whether you're just dabbling in makeup or looking to step up your beauty game, stick around. Mary's about to spill some serious secrets that could totally change the way you think about makeup.
Who Is Mary Phillips: A Renowned Name In Beauty
Mary Phillips is a big deal in the beauty biz, and it's not hard to see why. For over twenty years, she's been the secret weapon behind some seriously stunning celebrity looks. Think of your favorite stars – the Kardashian-Jenners, Hailey Bieber, J.Lo – yep, that's Mary's handiwork. And it's not just celebs who are into her; she's got a massive fan base online too.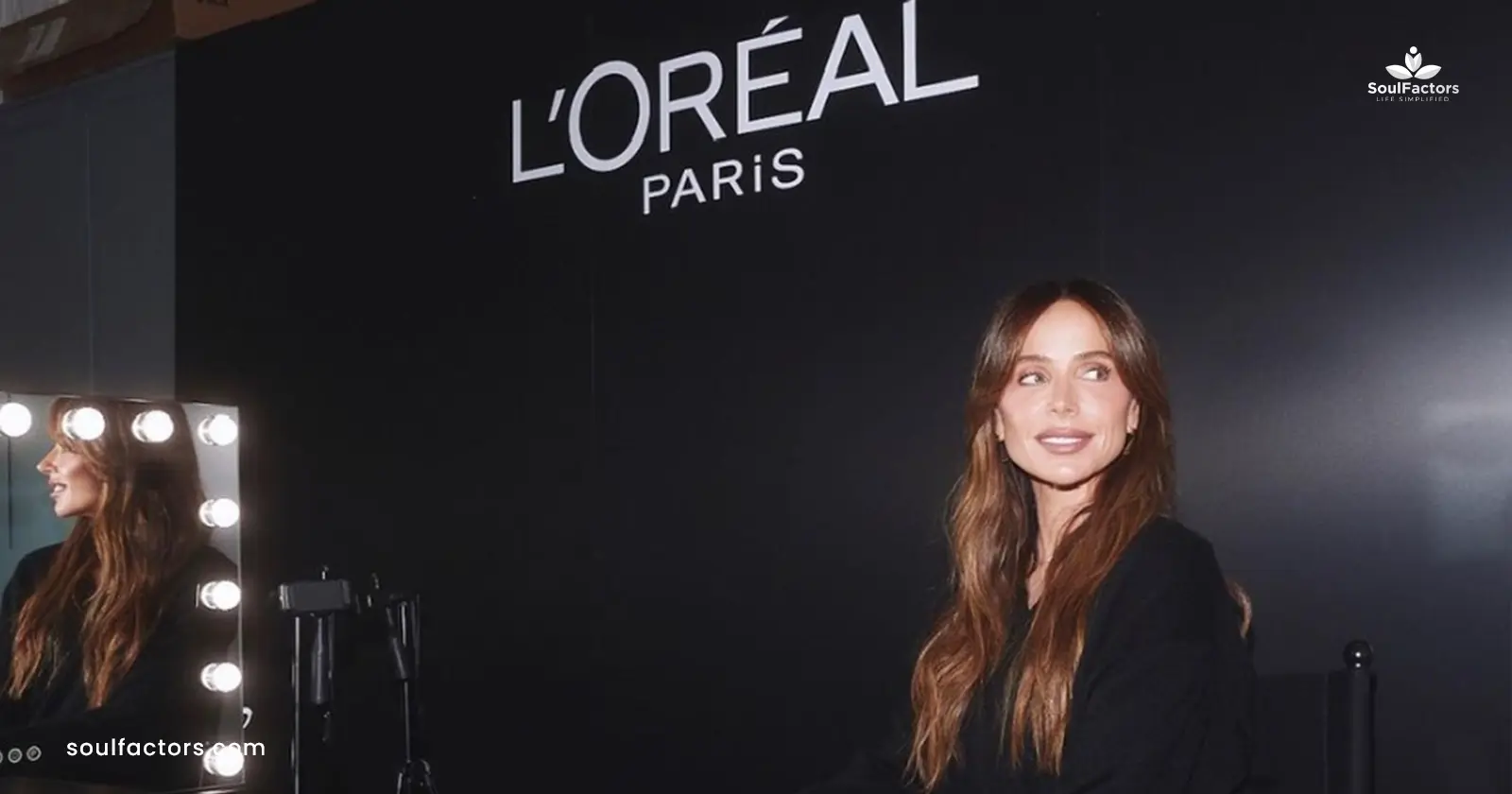 People can't get enough of her tips and tricks on social media. From a makeup enthusiast to a celeb fave, Mary's journey is pretty inspiring. She's turned her passion into an art form that's loved by many.
The Essentials Of A Makeup Kit According To Mary Phillips
When Mary Phillips talks about makeup, we listen! Her must-have list for any killer makeup kit is like a treasure map for beauty lovers. She insists on a solid foundation – literally. According to Mary, a great foundation sets the stage for everything else. Then there's the concealer, your trusty sidekick for hiding those pesky imperfections. But wait, there's more – color-correcting concealers. They're not just fancy; they're game-changers for tackling those stubborn under-eye circles or red spots(1).
Mary's all about that flawless base, and she's got just the right tools for it. Add to that some cream contour and blush for a natural glow, plus your powders, and you've got a solid foundation (pun intended!) for a stunning makeup look. It sounds like a lot, but for Mary, these are the everyday heroes of any makeup bag.
Sculpting And Contouring Like A Pro
Let's get to sculpting and contouring, Mary Phillips's style. Her go-to? The Makeup For Ever HD Skin Sculpting Palette. Why? Because it's like a Swiss Army knife for your face. It's got everything – concealers, contours, highlights – all in one sleek package. Mary's a big fan of cream palettes. They're super blendable and buildable, perfect for everything from a subtle contour to a full-on glam look.
Her pro tip: start light and build your way up. And blending, that's key. With the right tools and Mary's tricks, you're all set to sculpt and contour like a Hollywood pro.
Finding The Perfect Foundation With Mary Phillips
Mary Phillips knows a thing or two about foundation – it's like your canvas, and getting it right is key. Her top tip? It's all about matching your skin tone and understanding your skin type. Mary's a fan of having a range: thick, full-coverage foundations for those red-carpet moments and lighter, sheerer options for that 'no makeup' makeup look. She recommends the Lancôme Teint Idole Ultra 24H.
Long Wear Matte Foundation for a matte finish that lasts. But if you're into something more natural, she suggests going for foundations with a thinner, serum-like consistency. These let your skin's natural beauty shine through. Mary's advice: don't fret about having every shade. Just a few in light, medium, and dark can be mixed and matched to get the perfect color.
Eyeshadow Palettes: Building Blocks Of Eye Makeup
According to Mary Phillips, the right eyeshadow palette is your secret weapon for eye makeup. For beginners, she suggests starting with a palette that includes matte neutrals – they're timeless and versatile. These basics can be your daily go-to, perfect for a range of looks from subtle to dramatic.
Once you've got your neutrals down, Mary encourages you to add some shimmer and experiment with colors. A great place to start? The Maybelline The Nudes Eyeshadow Palette. It's budget-friendly and offers a range of shades perfect for playing and exploring. With Mary's tips, you're all set to create eye looks that turn heads.
Enhancing The Eyes: Eyeliners And Mascaras
Mary Phillips knows that eyeliner and mascara are the finishing touches that can make eyes pop. She leans towards creamy eyeliners for their smudge-friendly yet stay-put nature. Her favorite? The Victoria Beckham Beauty Satin Kajal Liner is perfect for creating everything from a sharp cat-eye to a smoky look.
When it comes to mascara, Mary's all about volume. She recommends the Lancôme Monsieur Big Volumizing Mascara for its ability to give lashes a full, dramatic lift. It's these little touches, according to Mary, that can elevate your eye makeup from everyday to extraordinary.
The Importance Of Lip Products In Makeup Artistry
For lips that speak volumes, Mary Phillips swears by the power of a good lip liner. She ranks it even above lipstick in terms of importance. According to her, a liner can define, shape, and even fill in the entire lip for a long-lasting color. And don't forget a clear gloss – it's your lip liner's best friend, adding shine to any color.
Rethinking Makeup Essentials: The Surprising Product Mary Phillips Skips
In a plot twist, Mary Phillips rarely reaches for primer. She believes in prepping the skin with the right skincare to create a flawless base. For Mary, a good skincare routine trumps primer, setting the stage for makeup to glide on smoothly and last longer.
There you have it – insider tips from Mary Phillips herself! From foundation fundamentals to the perfect pout, her guidance is a goldmine for anyone looking to up their makeup game.