While doing a full face makeup, one requires the maximum time to do the eyes. Even though eyeliner and eyeshadow enhance the eyes perfectly, drooping lashes can fail the entire look. Hence, you need to ensure that your lashes are standing upright, curled.
As promised, we will help you discover the best mascara for straight lashes. Are you eager to know more? If yes, then keep reading!
10 Best Mascara For Straight Lashes -2022!
Each of the mascaras mentioned below is tested by us, and we love them all! So keep reading to find out the best curling mascara for straight lashes!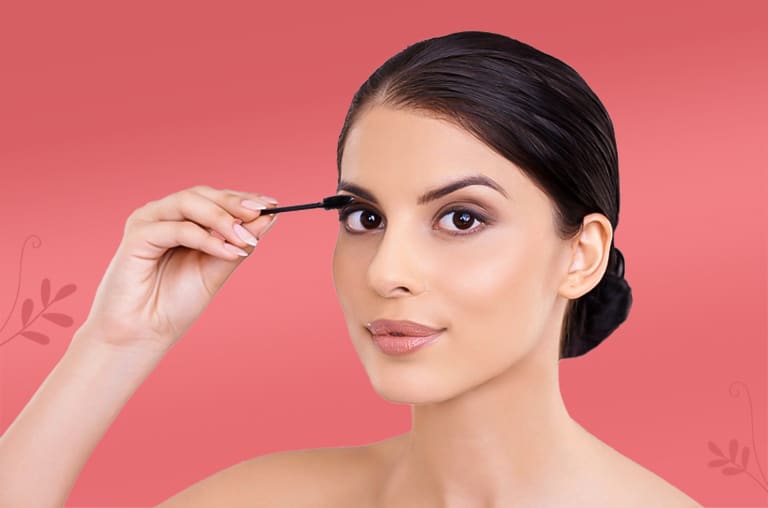 Maybelline New York The Falsies Volum' Express
This amazing waterproof mascara from Maybelline New York has a super flexible wand-like brush for easy application. The brush is designed to separate one lash from the other effectively and also curls them at the same time.
In addition, the Kera-Fiber formula ensures that there are no mascara clumps in the lashes. Gladly, the product is ophthalmologist-tested (1) and can be used even when you wear contact lenses.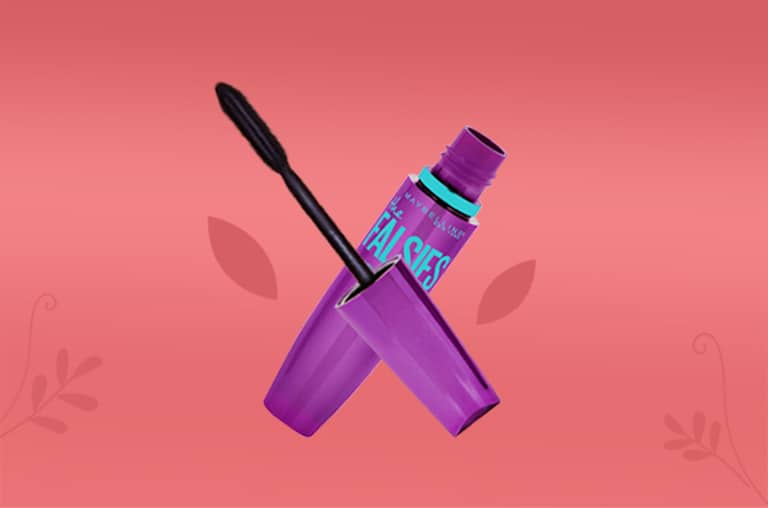 Pros
It makes the lashes 8x voluminous

It has a non-greasy waterproof formula

The mascara doesn't smudge throughout the day

This Mascara is ophthalmologist tested

It can be worn even with contact lenses

It has a flexible brush for smooth application

The Kera-fiber formula prevents clumps

Curls and lengthens the lashes effectively
Cons
It is a bit difficult to remove at the day end
Too Faced Mascara
Go for this if you are someone with short straight lashes. The curling effect of this product lasts for long hours due to the amazing film-forming polymers used in the formula.
As a result, you do not need more than one stroke to make your lashes look curled, lengthened, thicker, and prettier than before. Besides these effects, the Acacia Senegal tree (2) extract promises a splendid volume boost to the lashes. It is also easy to apply, owing to the hourglass-shaped brush.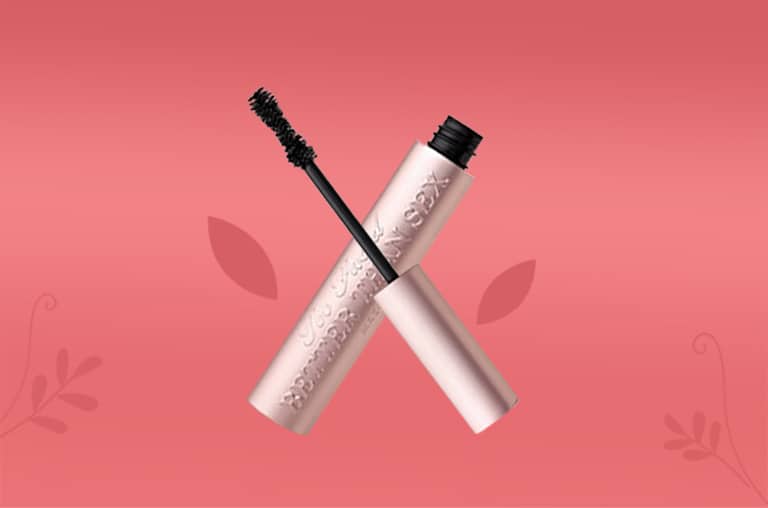 Pros
It contains Acacia Senegal tree extract, which acts as a gel that improves the volume and texture of your lashes.

Needs no more than a single stroke for dramatic curling, thickening, and lengthening effect

The hourglass-shaped brush makes the application easier

The curling effect stays throughout the day
Cons
Etude House Curl Fix
The new mascara by Etude House has been stealing the show recently. It comes with a great staying and curling technology that lasts for 24 hours! If your lashes do not get curled easily, this will be the perfect product as their superior technology promises to curl straight lashes instantly.
Furthermore, the C-curl brush helps apply the product evenly to each lash to achieve a more defining look. In addition, the mascara is also sweat and waterproof!
Pros
C-curl brush design for instant curling

Great staying power

Do not get smudged

Waterproof and sweatproof formula
Cons
Heroine Make Long And Curl Mascara- Jet Black
The heroine makes Long and Curl Mascara, as the name suggests, come with a long-lasting curling and lengthening effect. In addition, the product promises to keep the curls intact for at least 10 hours, which is a decent staying time compared to the other mascaras in the market.
The lightweight fibers used in the product help separate the lashes for a more dramatic look. In addition, the formula is made to withstand anything- tears, water, oil, and sweat. Besides, ingredients like argan oil, camellia oil, wild rose fruit, and royal jelly nourish the lashes, (3) making your eyes look healthier!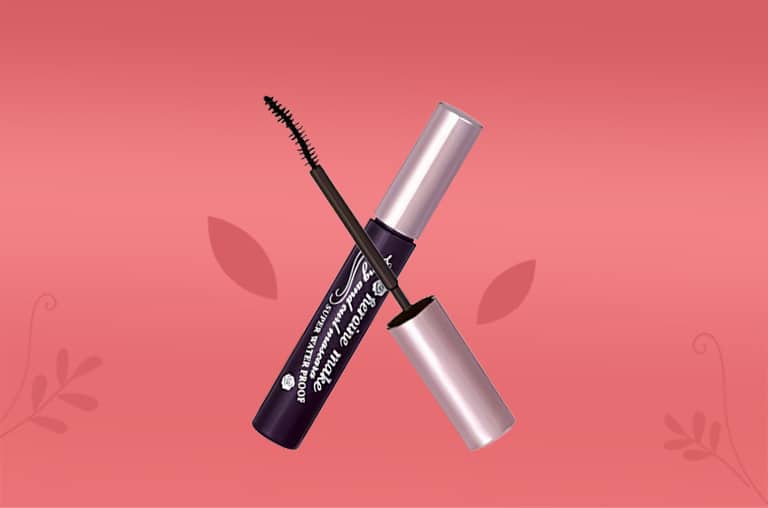 Pros
The formula stays up to 1 hour

It feels lightweight on the eyes

It is waterproof, sweatproof, and smudge-proof

No clumps are formed

It consists of nourishing ingredients

Curls and lengthens the lashes effectively
Cons
It takes effort to remove
Maybelline New York The Falsies Lash Lift
This mascara by Maybelline promises to make your eyes look more enhanced and dramatic by using double-curved lifting technology. This helps in lifting even the tiniest lash in your eye!
In addition, the formula uses fibers that make the lashes look longer and more voluminous. Like all other Maybelline New York products, this one too is ophthalmologist-tested.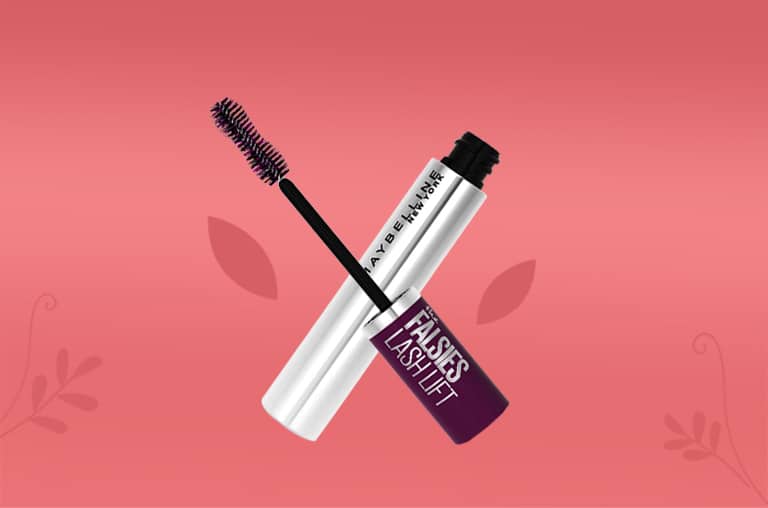 Pros
Lasts 24 hours

Smudge-proof formula

It suits all types of eyes

Ideal for those who wear contact lenses

Excellent waterproof formula
Cons
Marcelle Xtension Plus Curl
If you want to buy a mascara that is super easy to apply, then it has to be the one by Marcelle. This mascara comes with a curvy brush that flawlessly firs the natural curve of the lashes.
In addition, the brush is slightly tapered at the end to help you apply the product even to the smallest lash. It effectively curls each lash and makes it look longer, adding a glamorous look to your eyes.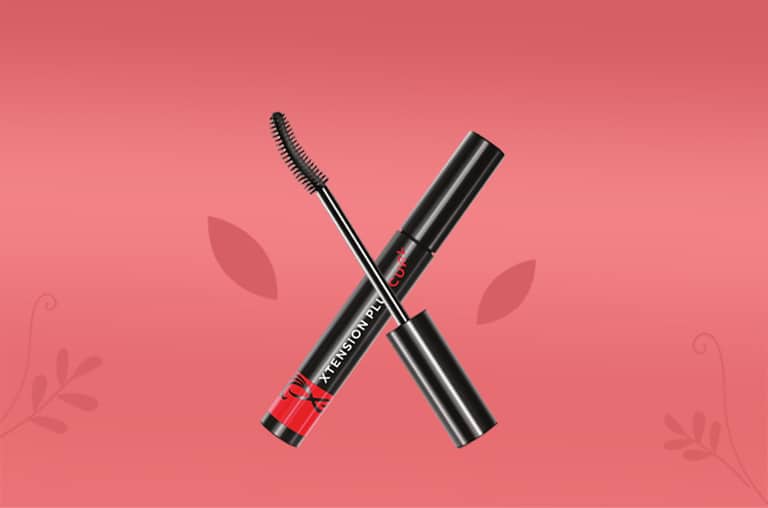 Pros
It makes the lashes longer

Evenly covers all the lashes

It prevents clumps or flakes

It has a great formula that suits even sensitive eyes
Cons
It does not claim any waterproof effects
Benefit Roller Lash
The Benefit Roller Lash mascara promises to lift and curl each lash individually, making your eyes look super defined. One wants nothing more in mascara, we believe! If you are wondering whether it will stay long, yes, it will stay for at least 12 hours.
This mascara won't dry out your lashes as it contains provitamin b5 and serin, the two most conditioning ingredients ever. Gladly, the formula is waterproof, and yet it is not that difficult to remove!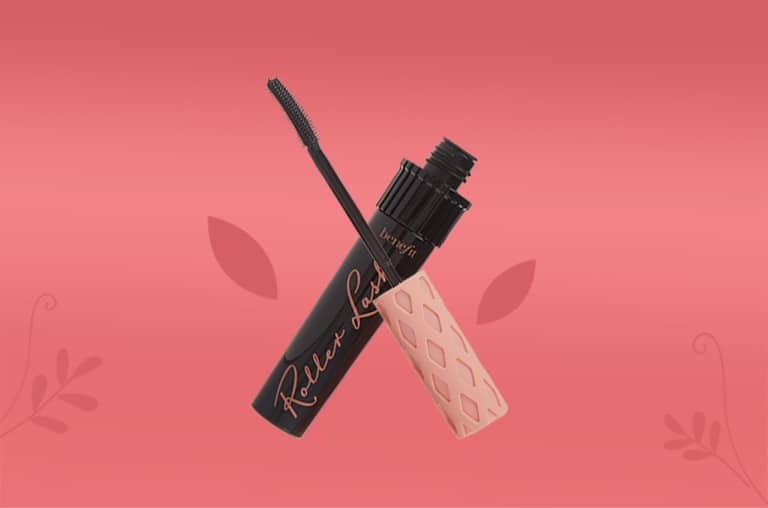 Pros
Curls and lifts lash individually

It stays up to 12 long hours

Waterproof formula

Easy to remove
Cons
Etude House Dr. Mascara Fixer
The soft formula of this mascara gel by Etude House makes your lashes look shinier and curled, adding a party vibe to your overall look! The formula contains black bean extract to keep your lashes conditioned throughout.
As the formula of this mascara is transparent, you will have to add it on the top of some other mascara if you want darker-looking lashes. If your regular mascara is forming clumps, add it on the top to get that perfect clump-free look!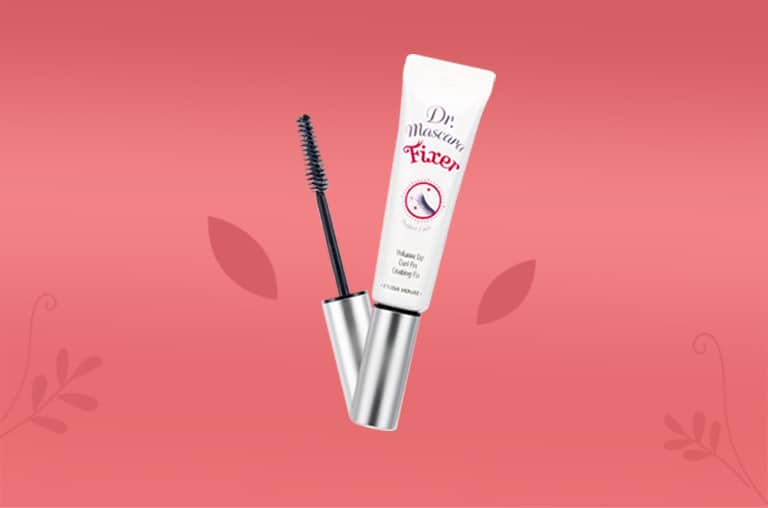 Pros
This mascara gives a better-finished look to your regular mascara

It keeps your lashes conditioned, making them shinier

It makes your lashes curled and voluminous
Cons
It does not contain any color
Essence Volume Stylish 18hr Curl & Hold Mascara
This mascara comes in a pack of three, making it a favorite for those who like to buy huge quantities of products at an affordable price. The lashes stay curled for up to 18 hours after using this mascara. A single coat is enough to give perfectly curled and voluminous lashes.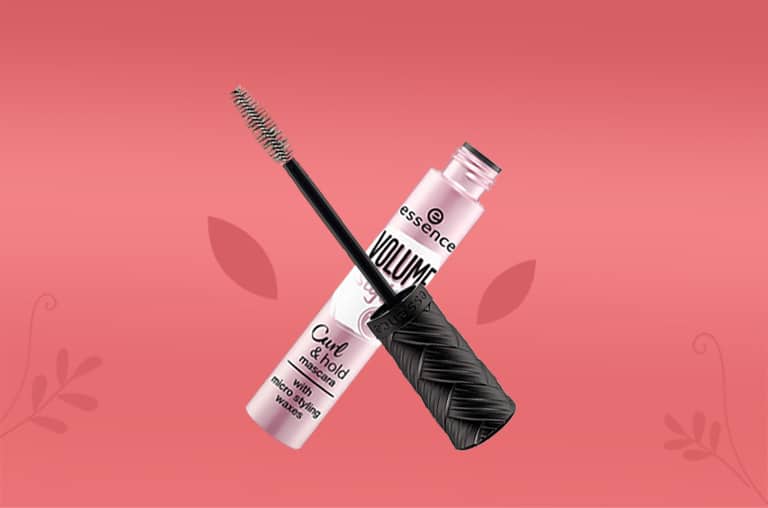 Pros
Long-lasting textured formula

Good for sensitive eyes

Three products in one pack
Cons
Not a smudge-proof formula
Christian Dior Diorshow Iconic Overcurl- Black
Last but not least, we have the famous Christian Dior mascara on our list. This one is an absolute favorite of many due to its K polymer sheathing that increases the staying power of the product manifold times. In addition, the creamy formula helps in smooth application to each lash from the root to the tip, giving a voluminous look to the eyes.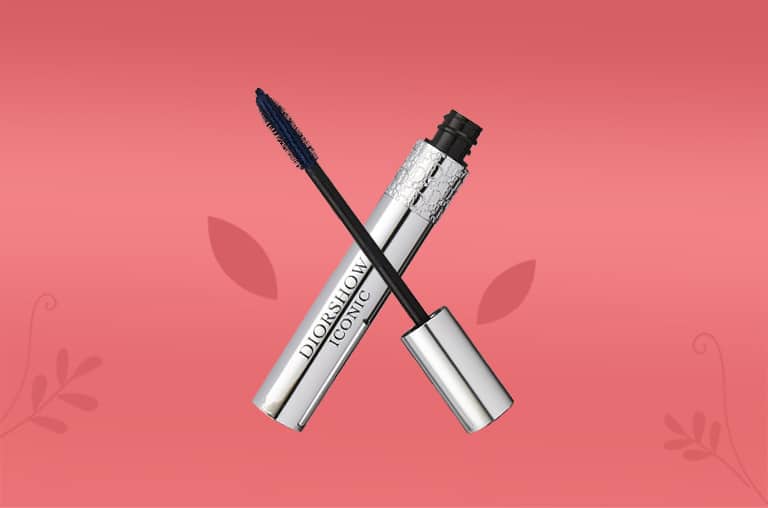 Pros
Easy application in each lash

It gives an added volume

It can be removed easily at the day end
Cons
How Do You Apply Mascara To Straight Eyelashes?
Now that you know about the best mascara for straight lashes, we are here to share some tips on how to apply mascara to straight eyelashes to get that dreamy, dramatic look. Even if you have no prior experience with makeup, our tips will make your work easier. Have a look below to ace gorgeous eye looks with the best curling mascara for straight lashes:
Use a mascara that comes with a curl-shaped brush.

In addition, the mascara formula must be waterproof and clump-free for an added lift.

Use an eyelash curler and curl your lashes properly before applying mascara.

While applying the mascara, ensure that you are spreading your lashes in all directions and not just upward.

In order to make the lashes more lifted and curled, apply the product to every corner.
Frequently Asked Questions
[sc_fs_multi_faq headline-0="h3″ question-0="Which Mascara Is Best For Curling Straight Lashes?" answer-0="We believe that the Maybelline New York the Falsies Volum' Express is the best mascara in the market for curling straight lashes. It has got everything that you would want in a curling mascara. For instance, the brush for easy application, a smudge-proof formula, excellent water resistance capacity, and more! " image-0="" headline-1="h3″ question-1="Is Waterproof Mascara Better For Straight Lashes?" answer-1="Yes, waterproof mascara is better not only for straight lashes but for every kind of lash! When using a waterproof formula, your makeup will stay intact even when you are enjoying a romantic dance under the rain. Also, a waterproof formula promises a better lift and curl to the lashes, making it a better choice for those who have straight eyelashes!" image-1="" headline-2="h3″ question-2="How Do You Put Mascara on Straight Eyelashes?" answer-2="Follow the steps below to apply mascara to straight lashes in two minutes: 1. First, choose your ideal mascara that is waterproof, smudge-proof, clump-free, and flake-free. 2. Curl your lashes using an eyelash curler. 3. Finally, apply the mascara from root to tip, ensuring that no lash gets left out. " image-2="" headline-3="h3″ question-3="Can Mascara Actually Curl Lashes?" answer-3="Yes, it definitely does. The brush must have a proper shape for curling and lengthening the lashes. " image-3="" headline-4="h3″ question-4="What Can You Do With Straight Lashes?" answer-4="For starters, you can complement your natural beauty and feel confident! But if you want to get a dramatically defined look, you can also curl and lengthen them using the best mascara for straight lashes." image-4="" count="5″ html="true" css_class=""]
Final Verdict
We have tried our best to give you the list of mascaras that work like magic on straight eyelashes. Now that you have so many options in hand, try out each and find out which best mascara for straight lashes 2022 suits you the best. So when are you planning to grab the best mascara for straight lashes? We cannot wait to know!