One more secret to keep! Not from our besties, most certainly! Get those boobies back in shape without shedding a drop of blood. How, you ask? The answer is nonsurgical breast lifts.
Many women opt for mastopexy, which is a surgical method where the doctor removes excess tissues, reshapes, and improves the firmness of the breasts. Mastopexy can be combined with other breast-enhancement procedures like breast reduction, breast sculpting, and breast augmentation. This is a trusted remedy for sagging breasts and has seen an increase in the percentage of women undergoing it since 2000, according to the American Society of Plastic Surgeons. (1) But is it really necessary to go under the knife to save your boobs? Let's see.
Nonsurgical Breast Lifts? Is It Possible To Lift Breasts Without Surgery?
Surgical breast lifts require you to follow a number of formalities. There can be incisions, scarring, bleeding, and a risk of infections following the surgery. Sure, the results can be precisely what you wanted. But it has its risks. Women with conditions that do not allow surgery on them cannot risk undergoing this one.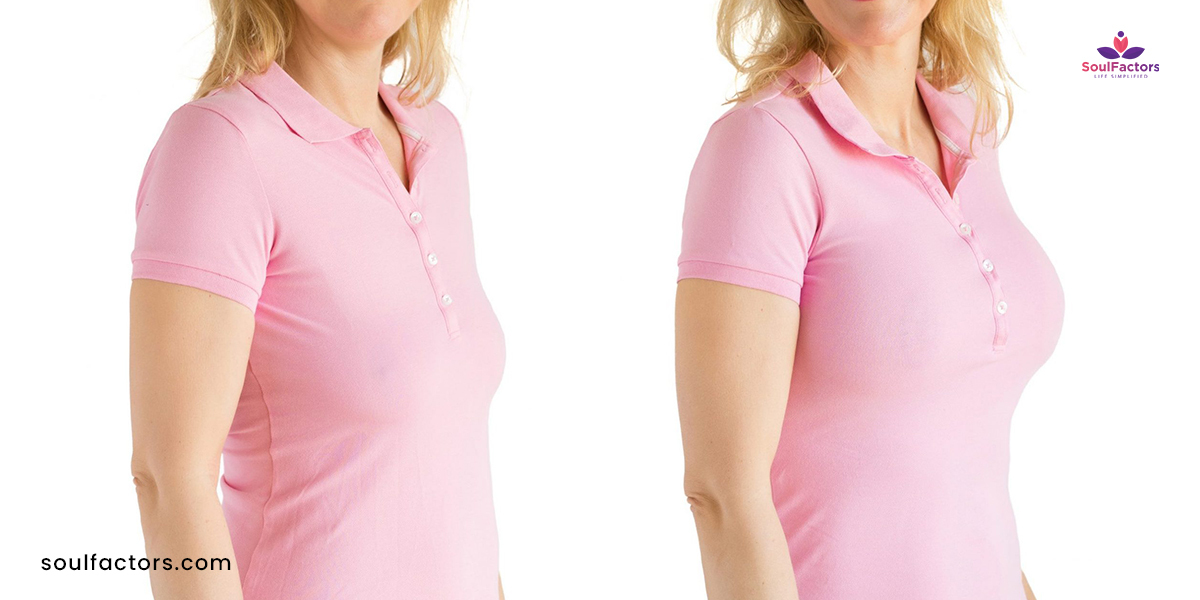 If your breasts are sagging, elongated, asymmetrical, lacking adequate cleavage or volume, flattened, etc., you can consider surgery. The surgery is relatively safe, and the implants are FDA-approved. (2)
An ideal candidate for a mastopexy is supposed to be of general health, without any cancerous conditions, active infections, etc. to be safe. You should not be pregnant or a lactating mother, needless to mention.
Post-surgery, you should be able to take adequate rest and cannot perform activities that involve lifting weights for some time.
Why Nonsurgical Breast Lifts?
If you have no chance at surgery, you can ask your doc for the best options for nonsurgical breast lifts.
Nonsurgical breast lifts are safer as there are no cuts or incisions involved. You don't have to be put under general anesthesia for the procedure. The recovery time is also less. You do not need to take bed rest and undergo elaborate procedures to avoid infections as these are non-invasive procedures. You can get back to your regular routine without much delay.
Some Leading Causes For Sagging Breasts Are:
Genetics
Pregnancy
Breastfeeding
Gravity
Wrong sized bra
Smoking
Aging
Menopause
Hormones
Poor Posture
Losing and gaining weight rapidly
Methods Of Nonsurgical Breast Lifts
#1 Thermage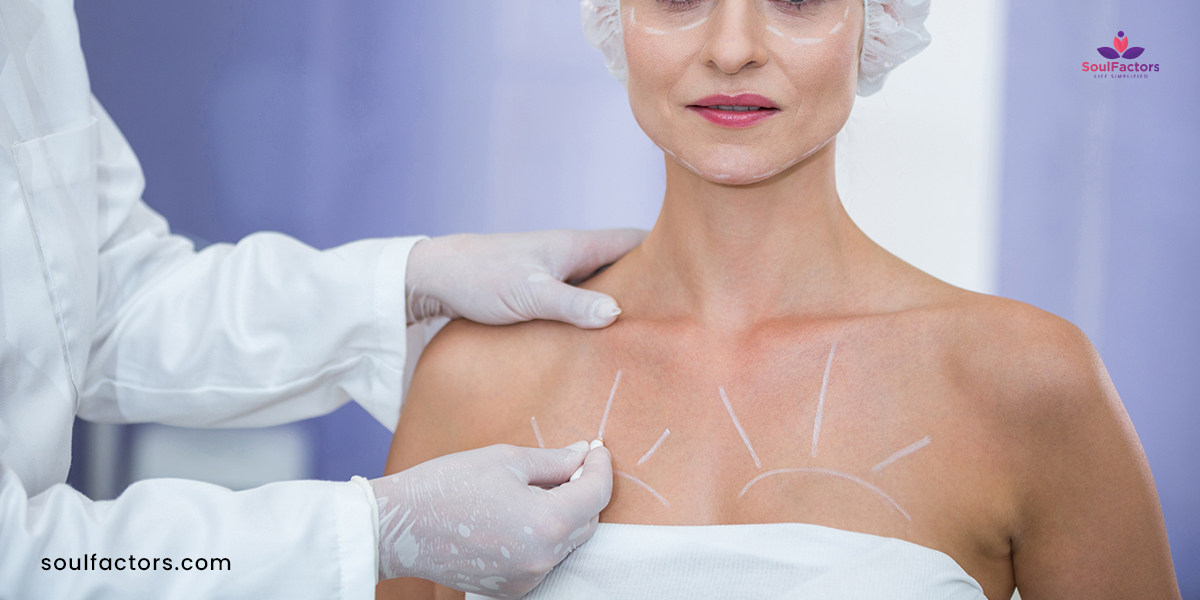 Thermage is a procedure of using radiofrequency waves to produce heat to improve the body's natural production of elastin, collagen, etc. which helps with minor degrees of breast sagging. Tightening of the muscles using thermage offers a temporary relief and can improve the overall breast contour. This needs to be repeated for longstanding results.
Thermage treatment can cost around $1800.
#2 Vacuum Breast Lift
This treatment focuses on your pectoral muscles (3) by helping to lift loose skin and improve blood circulation in the breasts. It is a three-tiered process.
The first step, the vacuum suction, involves placing cups over each breast for a certain period, and this might feel a tad uncomfortable due to the vacuum suctioning. The next step is photodynamic light therapy which is a natural process that uses a topical photosensitizing agent smeared on your skin to eradicate the fine lines caused by saggy breasts. In the last step of microcurrent charge, the pectoral muscles are toned making your boobs look prominent and enlarged due to the tightening of the skin around the breast. The process could have adverse side effects like sensitivity and soreness. It is a temporary procedure that needs monthly sessions.
Vacuum breast lifts cost around $65 to $ 85 per session.
Nonsurgical Breast Lifts: #4 Botox
This is a no permanent remedy where the botox injection (botulinum toxin) is administered to the pectoral muscles in the chest area. This will prevent the shoulder from slouching. It will also make the back muscles stronger to keep the breasts lifted up.
Botox helps to relax the muscles beneath your skin creating a smoothing effect. The effects of a botox injection can last for approximately 4 months and cannot be as dramatic as the effects on the facial skin. Some bruising, pain, swelling, soreness, or allergic reactions may ensue.
Botox nonsurgical breast lifts cost around $376 per shot.
#5 Derma Fillers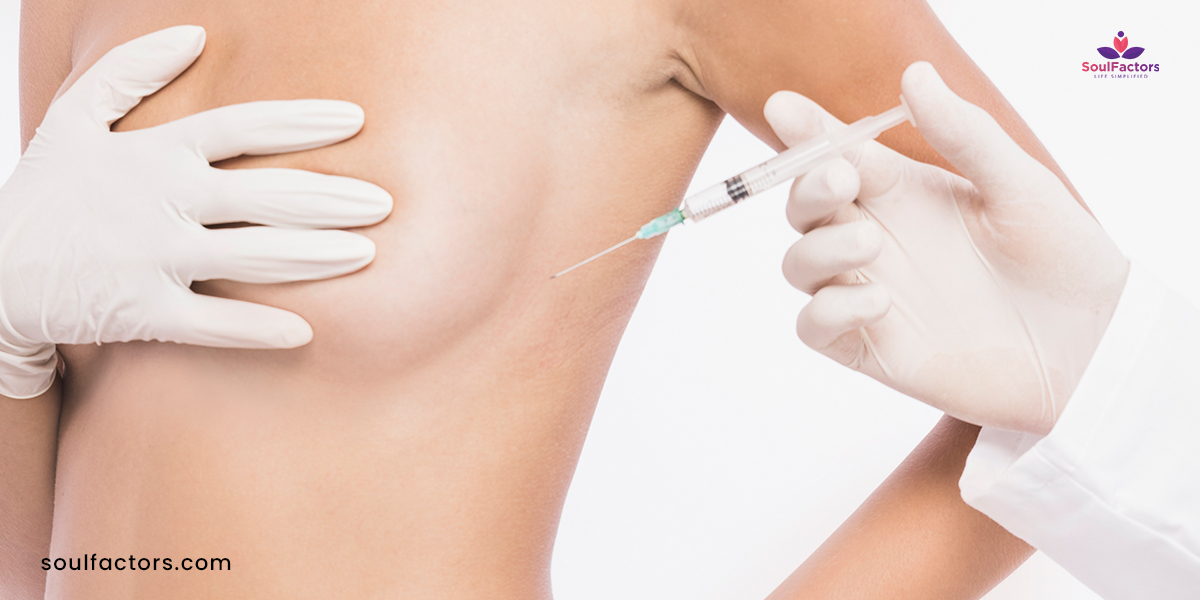 Other injections like hyaluronic acid-based dermal fillers typically used for the face are also used for the breast area. A common dermal filler used is Sculptra, a poly-L lactic acid, as its results last many months after the injection, as it makes the body produce fresh collagen in the area. It usually requires several sessions with injections to see notable changes though. And there is a dearth of studies as to its long-term effects, making it a dubious option there.
#6 Laser Therapy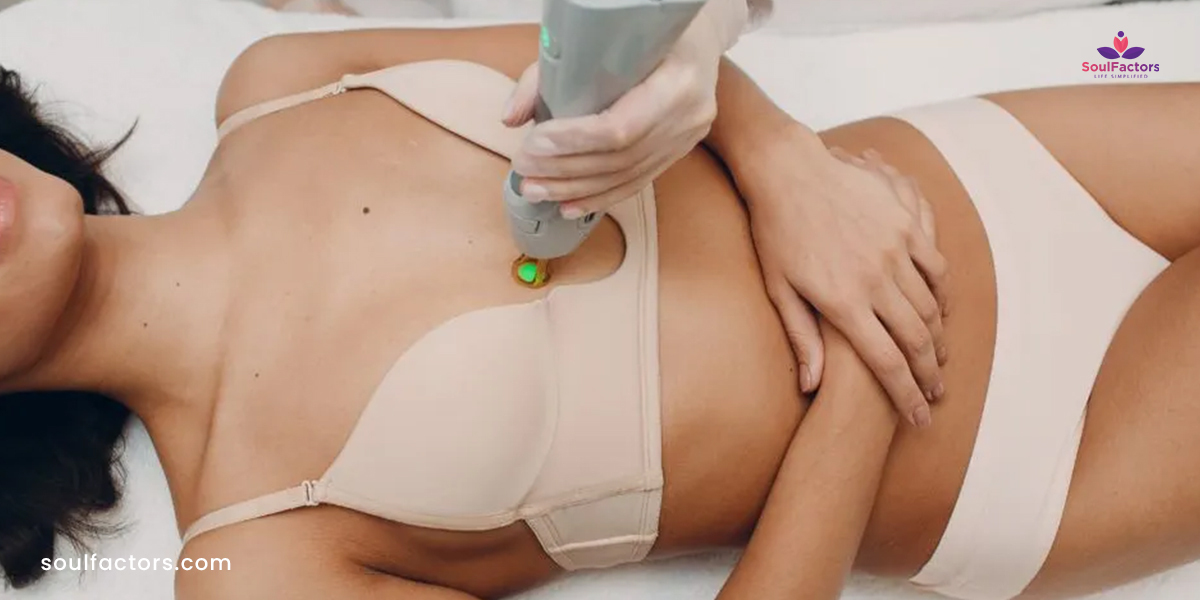 Laser therapy is a commonly performed procedure for wrinkles and sagging of the face, neck, etc. where high beams of light energy are used to improve the elasticity and firmness of the skin. This works best for individuals with slightly sagging breasts. The same technique is used to improve the elasticity of the breasts though the breast tissue is not the same make as the facial tissues. The outcome could be different and the breast lift with lasers also is a temporary remedy.
It is important to note that laser treatment has the risks of pain, scarring, bleeding, and possible change in skin color.
Nonsurgical Breast Lifts: #7 Vampire Breast Lifts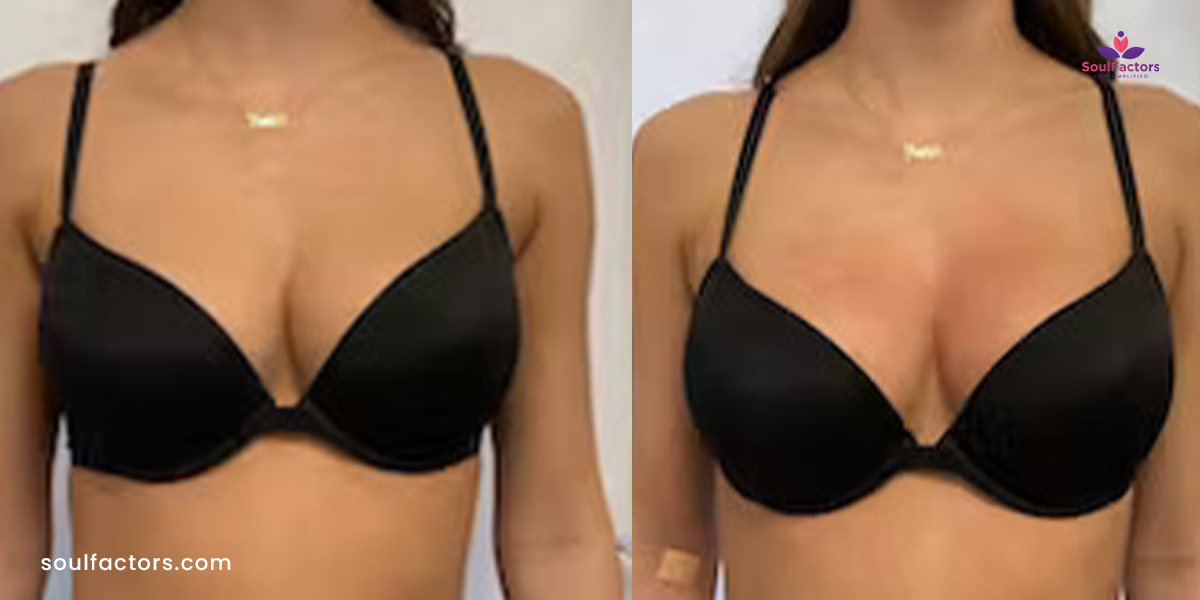 Vampire breast lifts inject PRP (Platelet Rich Plasma) to improve the appearance of the breasts. Platelet Rich Plasma is found in menstrual blood in very high concentrations. You can harvest it from your own blood. PRP injections give a fuller and firmer look to the breasts by improving blood circulation. As Vampire facials use the same technique, we can surmise that it will reduce the scars, wrinkles, and stretch marks on the breasts. The procedure done by cosmetic surgeons shows results slowly but lasts for years. This is not recommended for Breastfeeding mothers, pregnant women, and those who have a history of breast cancer.
Vampire's breast lifts cost around $1700.
#8 Caci Bust Treatment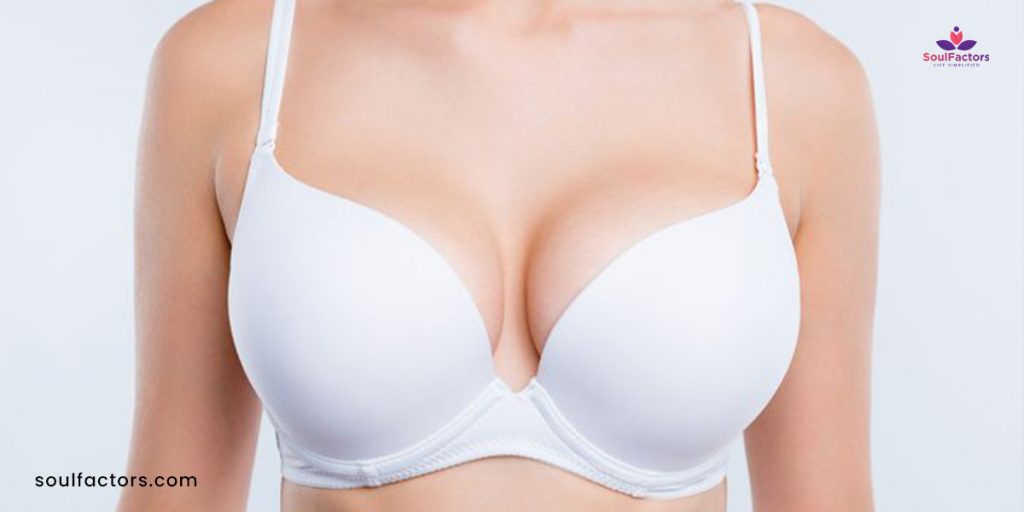 The surgeon focuses electric pulses with a handheld device on the muscles surrounding your breasts resulting in more toned chest muscles. Originally invented as a muscle injury treatment modality, it helps to create an uplifting and smoothing effect on your boobs. The results are dependent on the time and frequency of the procedure though. It can take multiple sessions a few times a week that can continue for several weeks. It shows slow results like in exercises.
Nonsurgical Breast Lifts: #9 Aptos Thread Lift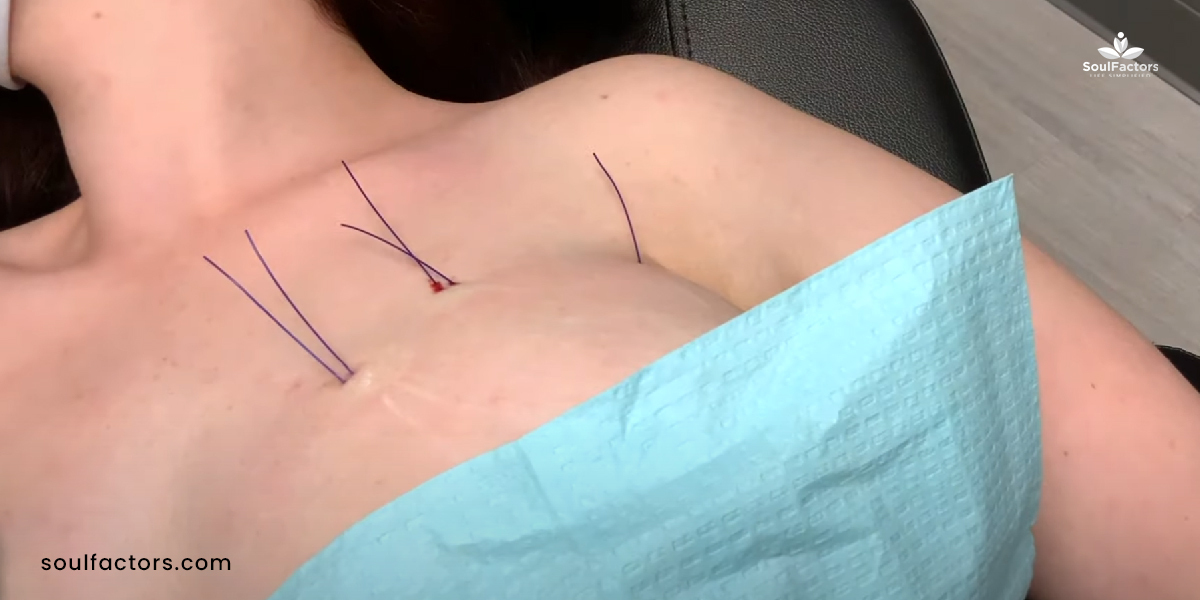 APTOS thread lift is a thread lift technique where the surgeon inserts thread under the skin using hypodermic needles. These inserted threads are pulled upwards making the breasts appear firmer and uplifted. The results of this treatment can last up to two years, hence can be considered the best alternative to surgical procedures compared to other options. It is also called the 'breast feather lift'. Needless to mention, this technique is minimally invasive and does not cause scars. The threads dissolve in 1 to 2 years.
#10 Renuvion/J-Plasma device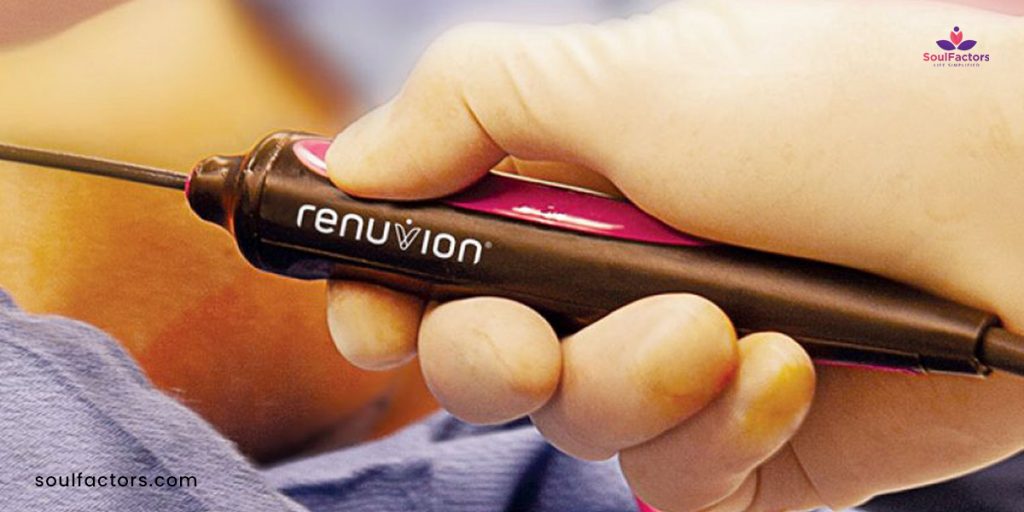 This is a newer technology for less invasive tightening that needs to be done only once. Cold plasma energy promotes skin contraction and the production of new collagen.
The device delivers rejuvenating effects by bringing about definition along the natural contours of the body utilizing helium gas ionized with radio frequency energy.
This is similar to the process followed in Thermage as the procedure involves the surgeon inserting a probe under the skin that needs to be tightened while using plasma energy. There will be only some minimal results that will show up immediately after the procedure and long-term visible results take several months while the new collagen develops.
J- plasma device nonsurgical breast uplifts cost around $3000 to $15000.
#11 Creams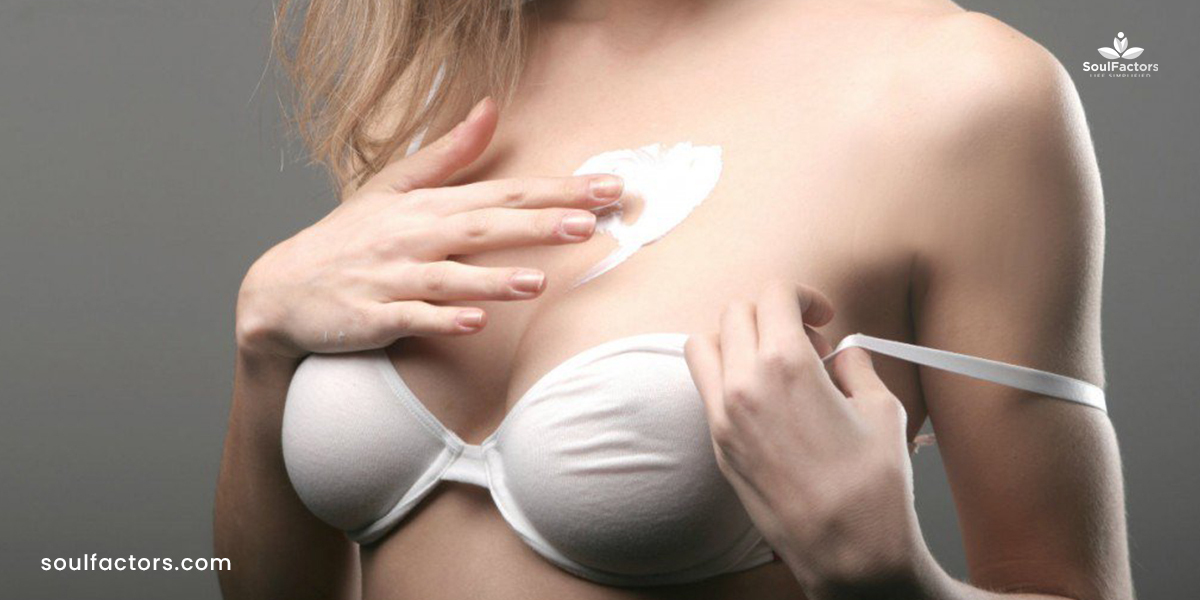 Coenzyme Q10 (CoQ10) or ubiquinone cream is used as a remedy for nonsurgical upliftment of breasts. They are the main ingredients used in many cosmetics to rejuvenate the cells. CoQ10 is a component naturally present in the skin that helps to keep the skin youthful. As we age, there will be a decrease in the production of this compound which can lead to aging-related signs such as wrinkles, breast sagging, etc.
This will not show dramatic results over time, hence the impatient ones better skip considering this one. There are Ayurvedic oils containing pomegranate extracts, fenugreek, wheat germ oil, coconut oil, etc. which are touted to make breasts firm. It helps to maintain skin elasticity. And this takes us to the next nonsurgical breast lifts with- massaging!
#12 Massaging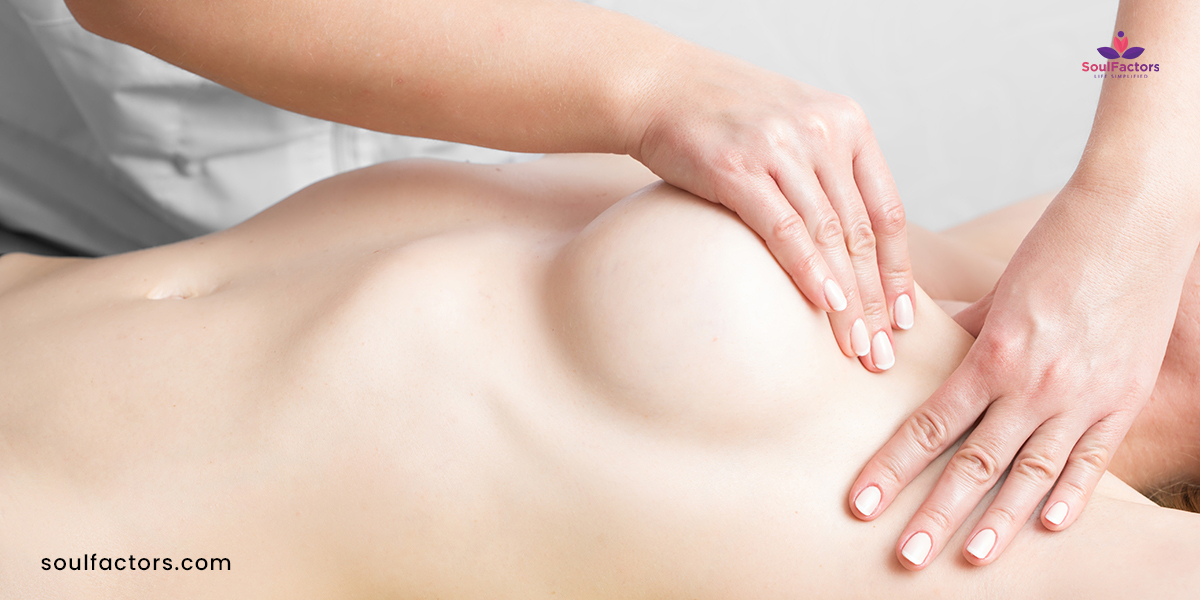 Ayurveda treatments like panchakarma help rejuvenate the whole body. Abhyanga is a practice of oil baths which are a part of ayurvedic treatments. In Kayakalpa treatment also rejuvenating the body to be youthful is a prime focus. It improves the elasticity of the skin and tissues along with improving your blood circulation, among other benefits. This can help breasts get toned to some extent.
Nonsurgical Breast Lifts with Yoga And Exercise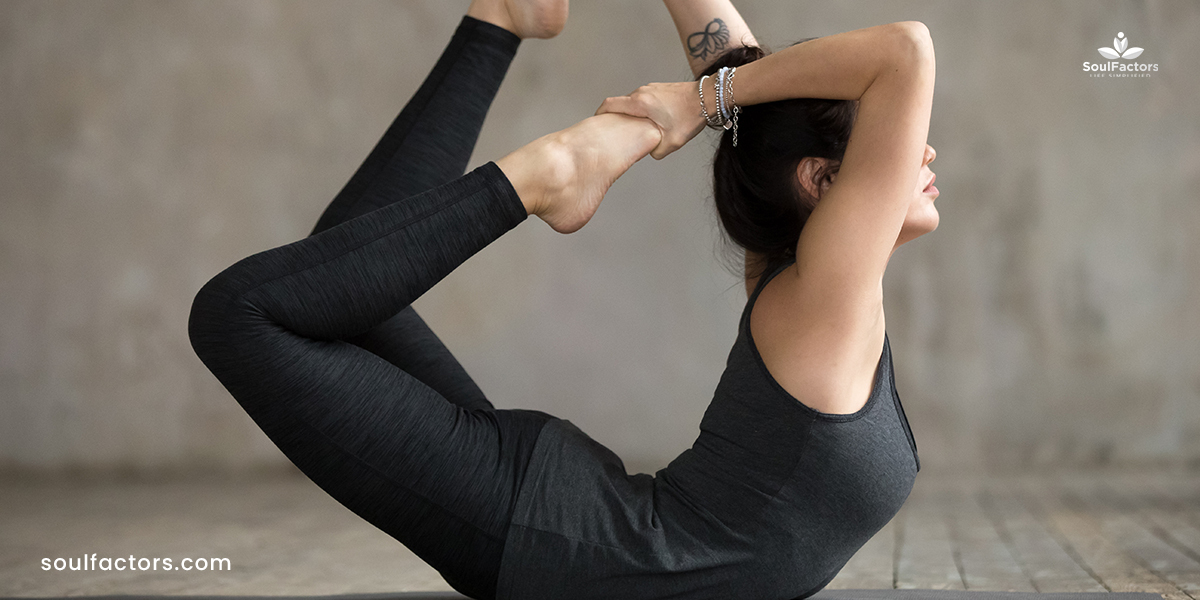 What is impossible with yoga? Asanas like dhanurasana/ bow pose, bhujangasana/ cobra pose, tree pose, warrior pose, etc. to name a few, can help to tone your pectoral muscles thereby giving you nonsurgical breast lifts. There is yoga to reduce breast size also which will give you great results.
Upper body exercises focusing on your chest area like push-ups, burpees, triceps dips, planks, etc. also help to tone up your chest so that your breasts can get toned for good.
Natural Remedies
A mask made of cucumber and egg can be used to firm up sagging breasts. Cucumber has natural skin-toning properties and egg yolk is enriched in protein and vitamins, which is a great combination to tighten your pecs. Applying egg whites as such is also recommended due to the hydro lipids present in egg white which helps lift loose skin around your breasts. It has astringent and skin-nourishing abilities as well.
Ayurveda recommends fenugreek as an effective remedy that helps to fix sagging breasts. It is said to combat free radical damage and helps in tightening the skin around the boobs. Applying a thick paste and massaging this paste into your breasts twice a week will help. Leave it on for 5 – 10 minutes and rinse it off.
Massaging regularly with Olive oil is also recommended as it is enriched with antioxidants and fatty acids which help in fighting against free radicals reducing sagging breasts. In addition to this, it helps to improve the skin tone and texture there.
Breast Lift Tapes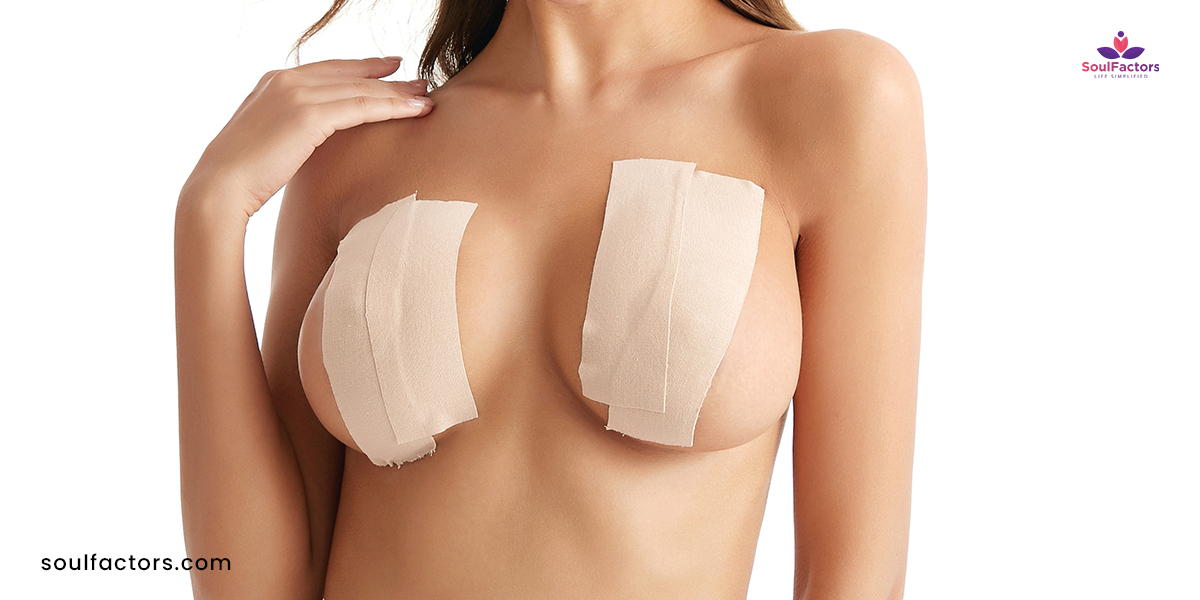 Breast lift tapes can be easily used for the temporary lifting of the breasts. It is recommended by many as it can be worn under any strapless attire with ease. This is a budget-friendly option that gives the instant breast lift that many would want for functions they want to go dressy-dressy.
Bras
Finally, wearing the right bras can make a hell of a difference. Getting acquainted with a reputed brand that tames your wild brats is very important. You need to wear the right size and not the ideal one. Get the right fit for your boobs and the cup should contain both. Any tissue jutting out is indicator of a wrong bra size. Wearing super tight bras and lose ones are not so good for your twins.
Is Non Surgical Breast Lift Safe?
Mostly, except in certain procedures like laser therapy where there can be pain, scarring, or some discoloration of the skin.
There can be some temporary minor issues that may follow nonsurgical breast uplifts as well.
With Aptos threading, you may notice redness in the areas where the threads were inserted. And with Botox, you can notice soreness, redness, swelling, tiredness, minor swelling, or allergic reactions as the case may be. With caci bust treatment, you may feel slightly sore after your session. Vacuum breast lifts also bring up soreness. Even wearing a new bra can cause some skin irritation or muscle soreness.
Muscle sprain is common with exercises that target the pectoral muscles. Over-training in an effort to tone the muscles can lead to muscle sprains. This will require you to take some rest before any strenuous exertion or exercises.
These side effects are temporary and medical attention is to be sought if they hang on for longer durations.
Monetary risks aside! These non-invasive procedures can be slow to show effects. It requires follow-ups. Most of them are Temporary as the results are temp! The outcome may not be as expected as well. The repetition of some procedures, other than natural remedies, exercises, etc., can cost you an arm and a leg!
Recovery
Nonsurgical uplifts need no elaborate recovery time as it is a non-invasive procedure. Some of them may trigger some bodily reactions which may take time to subside. Redness, soreness, etc. will go off on their own. Allergic reactions need to be addressed properly. In case you have any discomfort, you have to consult the doctor as soon as possible.
A Note From The Bosom
A buxom lady is definitely a treat to the eyes as many men will agree. We are the modern-day Barbies, who are not made of plastic. True that we will exercise our options to better ourselves. But women in this day and age are achievers who would not like to be rated solely on the basis of their looks. These measures will definitely sculpt your body, but developing a positive body image is your responsibility.
Perkier boobs will definitely make you feel confident, but it is not the end all. Nonsurgical breast uplifts are relatively risk-free. So maybe we can test the waters as long as it is safe. Stay safe and healthy, you!
FAQ
Is There A Way To Lift Saggy Breasts Surgery?
There are a plethora of options for nonsurgical breast lifts which you can choose from according to your requirements, choice, and budget.
How Can I Lift My Saggy Breasts Naturally?
You can try natural remedies and exercises to lift saggy breasts naturally. Yoga and exercises targeting the pectoral muscles will help.
How Can I Tighten My Saggy Breasts In 7 Days?
Procedures that deliver results in a short period like Botox, Aptos thread lift, etc. can be considered if you want faster results, like in 7 days, with nonsurgical breast lifts.
How Long Does Vacuum Therapy Breasts Lift Last?
This is a procedure that delivers temporary effects. You have to continue with the process every month for retaining the results.