The newest quest on who has had what falls on Queen Bey; Has Beyonce had plastic surgery? Is her narrowing nose, growing boobs, and thinning waist at 40 quite natural? Or the work of a brilliant surgeon?
A constant speculation surrounding female celebrities is whether or not they have had a tweak or two under their seemingly flawless skin. Beyonce plastic surgery is the hottest speculation buzzing on social media. Of course, this cultural icon from America is a head-turning goddess. Her youthful facial fullness and hourglass figure would make anyone doubt, "Did Beyonce get plastic surgery?" Let's find out!
Beyonce Plastic Surgery: Did She Really?
Beyonce plastic surgery allegations always fire up conversations on and offline. Although "Beyonce's plastic surgery" was always a hot topic, it is after she had her twins and came back into the limelight that people started scrutinizing every part of her body and went crazy.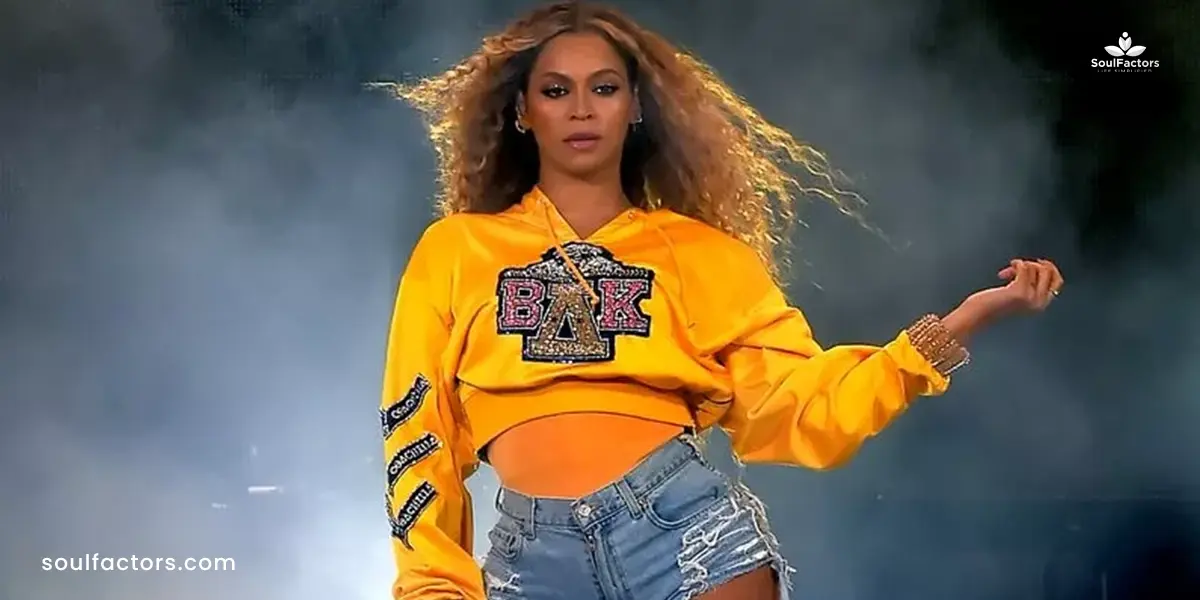 Has her wide nose bridge been shrinking? Do her lips seem lusciously fuller? Where did all the deeply etched aging lines disappear? Oh, how could I forget! How did she get a rounder and fuller butt than ever before? Finally, has Beyonce had plastic surgery?
These are the questions on Beyonce plastic surgery allegations. The gorgeous songstress has nothing to worry about as her admirers come in support to claim the allegations as baseless and purely presumptive. They point out the obvious fact that the fluctuation of weight is due to pregnancy (she had three kids, two being twins!), hence, the significant changes in her appearance over the years. In conclusion, Beyonce does not need any surgeries to be in such great shape.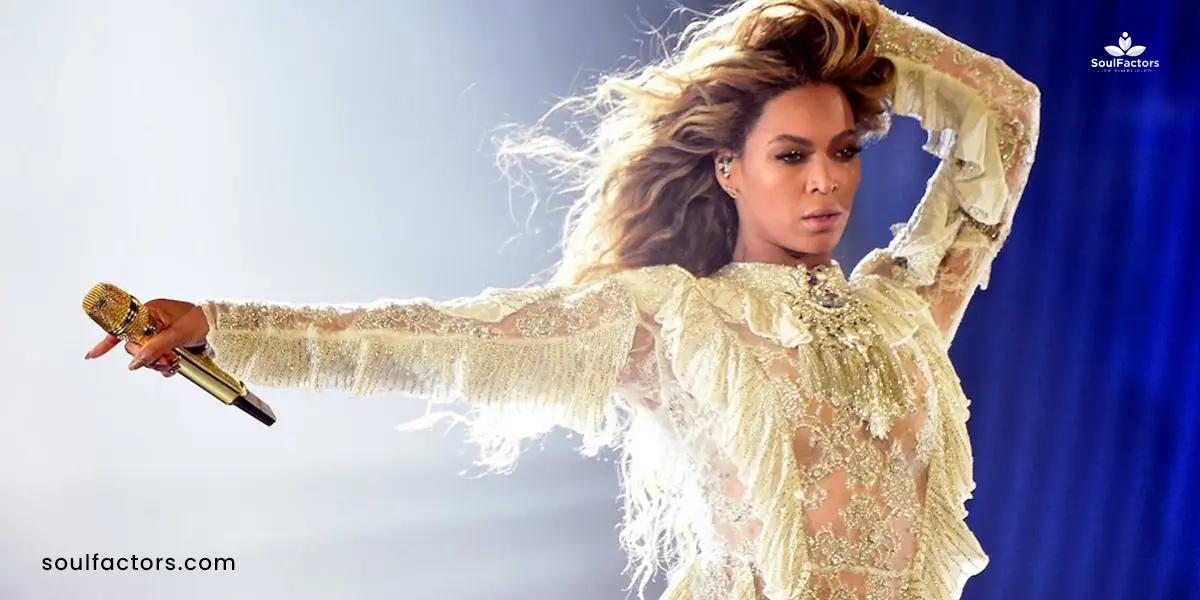 Her team subtly shut down the rumors whenever they rose while the Halo singer herself always remained tight-lipped, never addressing the issue. Until, some argue, she incidentally conveyed her message in her verse on Megan Thee Stallion's "Savage" remix addressing BLL allegations, which was released in 2020.
How Do Experts Weigh In On Beyonce Plastic Surgery?
All things aside, we have to consider what the experts have to say about this. After closely observing Beyonce before plastic surgery pictures, the experts deduce that she did get some work done.
First and foremost, everyone goes through the aging process and none of us are immune to it. According to experts, Beyonce may have done BOTOX, rhinoplasty, dermal fillers, breast augmentation, Brazilian butt lift (BLL), and liposuction. If not, how can someone look this good?! Now, we don't know for certain whether Beyonce had plastic surgery or not except for the words of the experts. Let's dig deeper!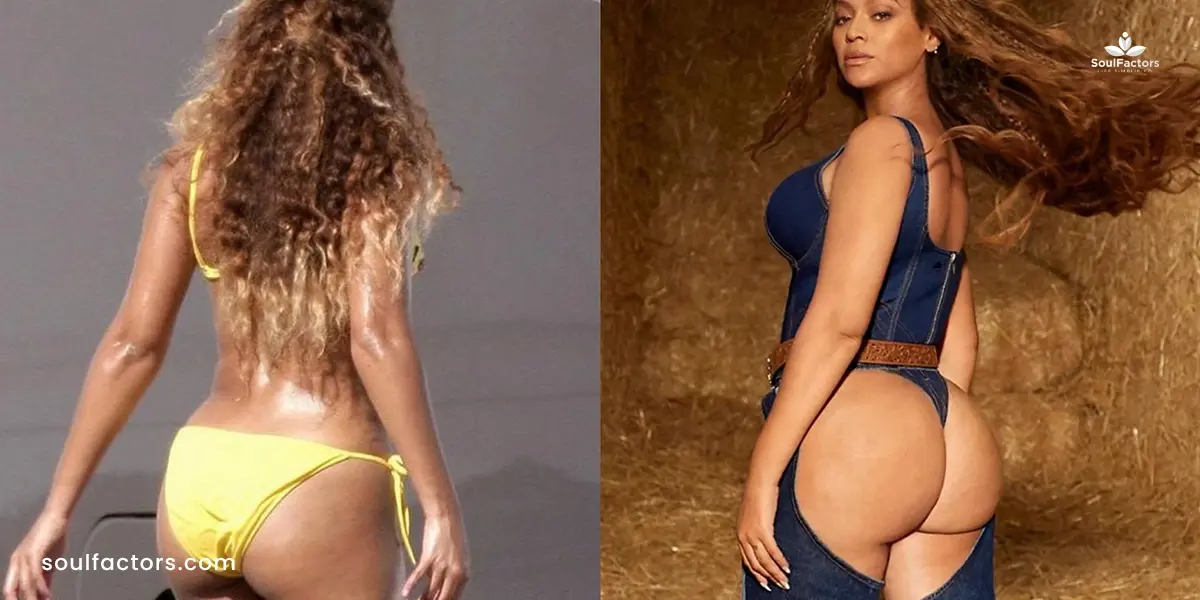 When you go over with a fine-tooth comb, Beyonce's certain features are more enhanced disproportionate to aging factors in general. For instance, the Renaissance album cover circulating the Internet shows her full, perky, and round breasts that appear unnatural to many. Hence, the experts strongly suspect breast augmentation or some kind of boob job. Then again, it could be due to hormones in pregnancy or breastfeeding. Or, the result of a good push-up bra if not a breast uplift procedure.
What about her thin waist and toned tummy being a mummy of three? May not be possible to achieve without liposuction. Or simply by following a strict diet. When it comes down to her butt, the experts believe Beyonce got a Brazilian butt lift.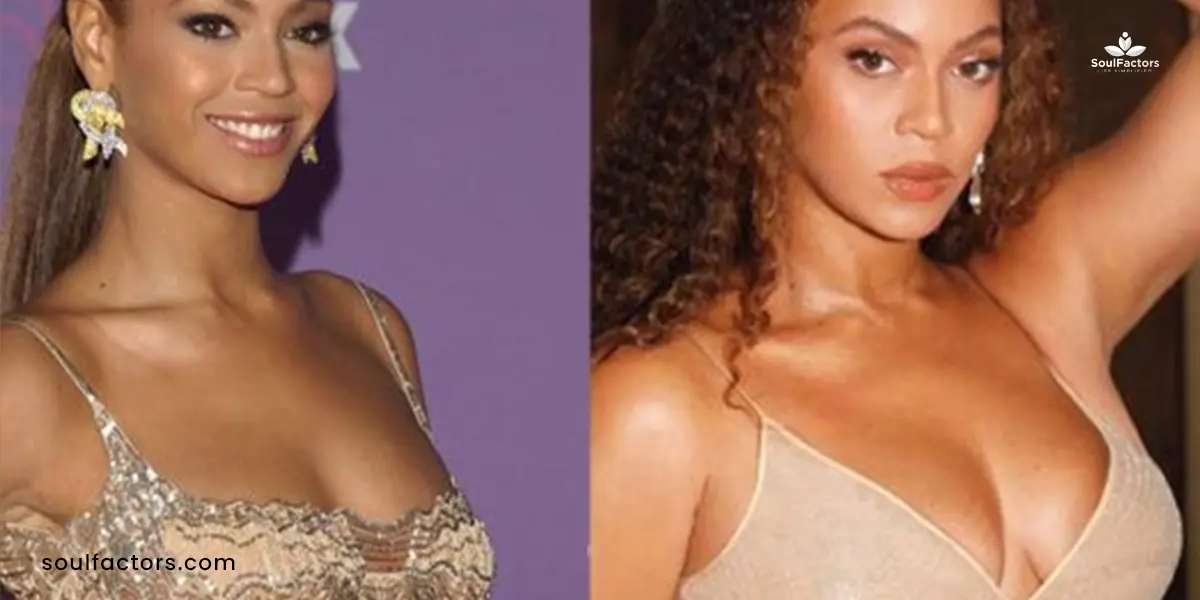 Years have gone by and yet the Work It Out singer's face remains the same. Anyone can conclude that it's likely the result of expertly done BOTOX and dermal fillers to hydrate and plump up her face. To prevent the formation of deeper static lines, she likely used either some kind of filler, such as hyaluronic acid filler(1), or treatments like microneedling and Profhilo.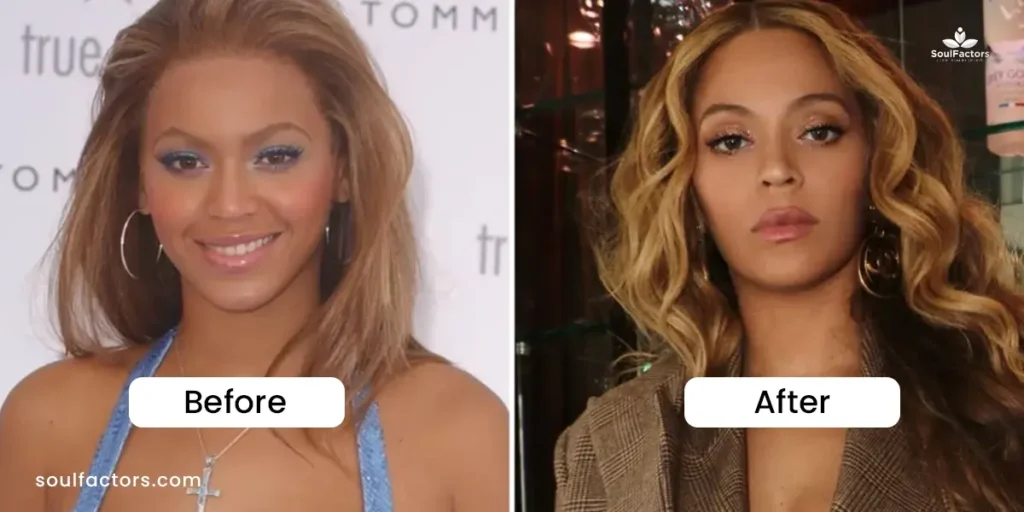 Beyonce before plastic surgery pictures show the wider bridge of the nose, which shrinks to a narrowed bridge with a refined tip. This may be the result of rhinoplasty (more commonly known as a nose job).
To conclude, this is what we think we know. The aging process has a significant genetic component. From the looks of it, Beyonce is naturally blessed with great genes. Look at her perfect skin! With almost no pigmentation, fine lines, or aging wrinkles, she flaunts her clear, glossy, and fresh skin beautifully. If Beyonce didn't get plastic surgery, she never forgets her super good quality sunscreen or gallons of water.
Beyonce's Beauty Secrets: What Could They Be?
Everyone ages differently. Some may show aging signs quite early on while some can make people feel envious of their glamorous skin and body even at 40. As her supporters claim, Beyonce may need not go under the needle or knife to rock her killer looks—especially those fierce curves.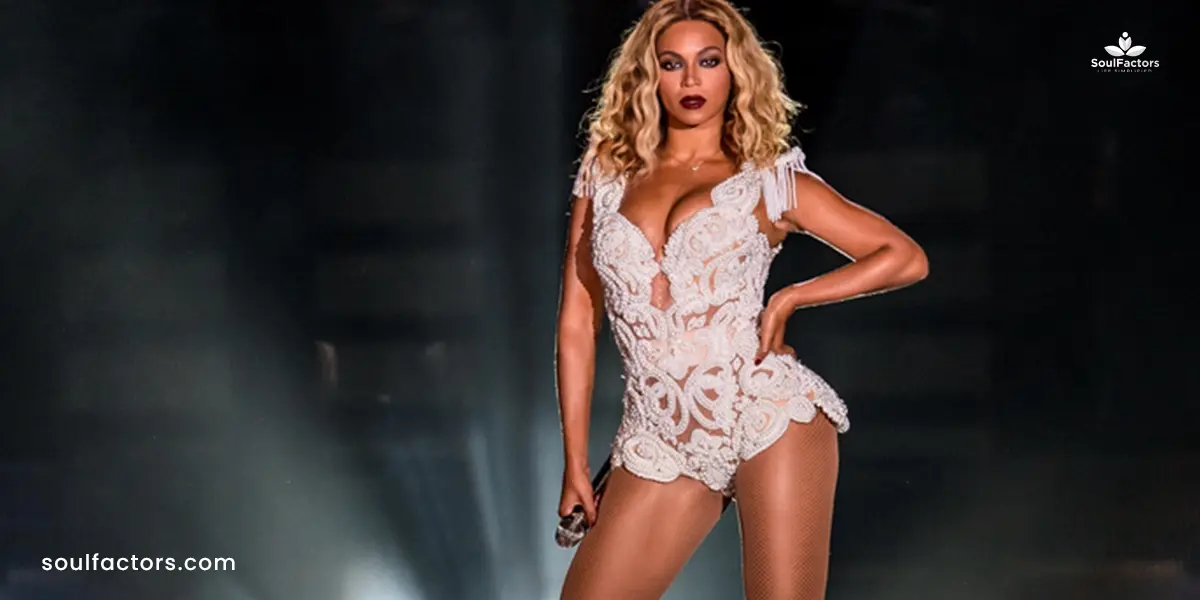 After Beyonce plastic surgery comes Beyonce beauty secrets. The Queen of Pop herself commented on her beauty secrets as the following:
Clean vegan lifestyle
Drinking lots of water
Proper diet
Use shades to protect her eyes
Never forgetting sunscreen
Exfoliating skin
Adding alpha-hydroxy and vitamin C
Removing makeup before sleep
Beyonce Diet Plan
The answer to whether Beyonce had plastic surgery could be her all-vegan, 22-Day Revolution diet plan by Marco Borges. She mentions, "No bread, no carbs, no sugar, no meat, no fish, no alcohol, and I am hungry!" It's a diet plan about eliminating overly-processed foods resulting in more energy, improved complexion, and changed mood (2). In addition, there was a 10-day juice cleanse. Although it sounds strict, the diet indeed worked well for Beyonce.
Beyonce Weight Loss
In an interview with Vogue Magazine, Beyonce mentioned she put pressure on herself to lose all the baby weight in three months. For the weight loss, she scheduled a small tour, now realizing how crazy that was. She lost around 60 pounds! In addition to her solid diet plan, Beyonce religiously worked out and moved her body in rehearsals as well.
Beyonce No Makeup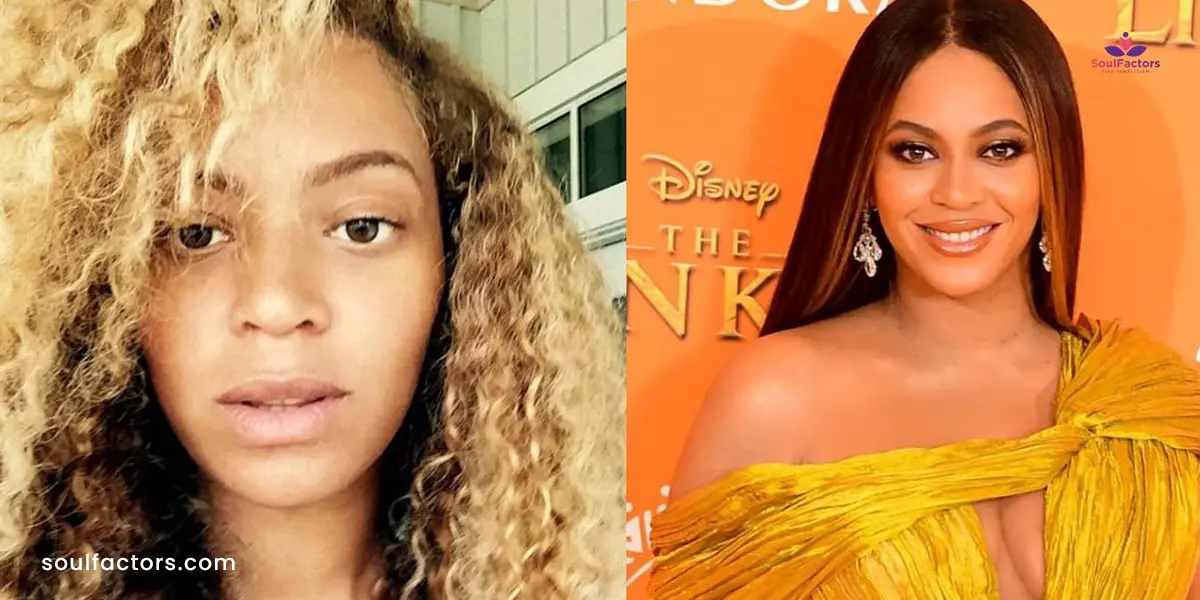 With or without makeup, Beyonce looks strikingly beautiful and angelic as ever. The way she carries her body with such admiring confidence adds to her gawking beauty.
Beyonce Plastic Surgery: Final Verdict
On a final note, Beyonce's fans couldn't convince everyone as to whether or not Beyonce had plastic surgery. Or any cosmetic surgery for that matter. Not to be cynical, but are they saying it is possible to get a fuller figure and flawless face by merely working out? Some can argue that it could be clever camera angles or on-point contouring. But there is a grain of truth to Beyonce plastic surgery speculations, according to experts and pictures.
Plastic surgery and a little jab of cosmetic injectables are pretty common among stars across the globe. Yet somehow, going under the needle and the knife remains a Hollywood taboo. Why, though? Can we not appreciate excellent works when we see one? Time's changing and has Beyonce had plastic surgery does not matter as long as she feels pretty.