Suki Waterson, the model who has been dating Twilight Pattinson for more than 5 years, was seen on LA streets during a bright afternoon on Thursday. The 31-year-old model kept it casual as she looked breezy in a cropped top and low-rise denim jeans.
Is Suki Waterhouse Pregnant?
More and more rumors have been surfacing about the couple Suki and Robert Pattinson that they might be expecting their first baby. However, the couple has not yet announced any kind of hints regarding being pregnant. Nevertheless, fans are already convinced that there might be a new member on the way to join the Edward family.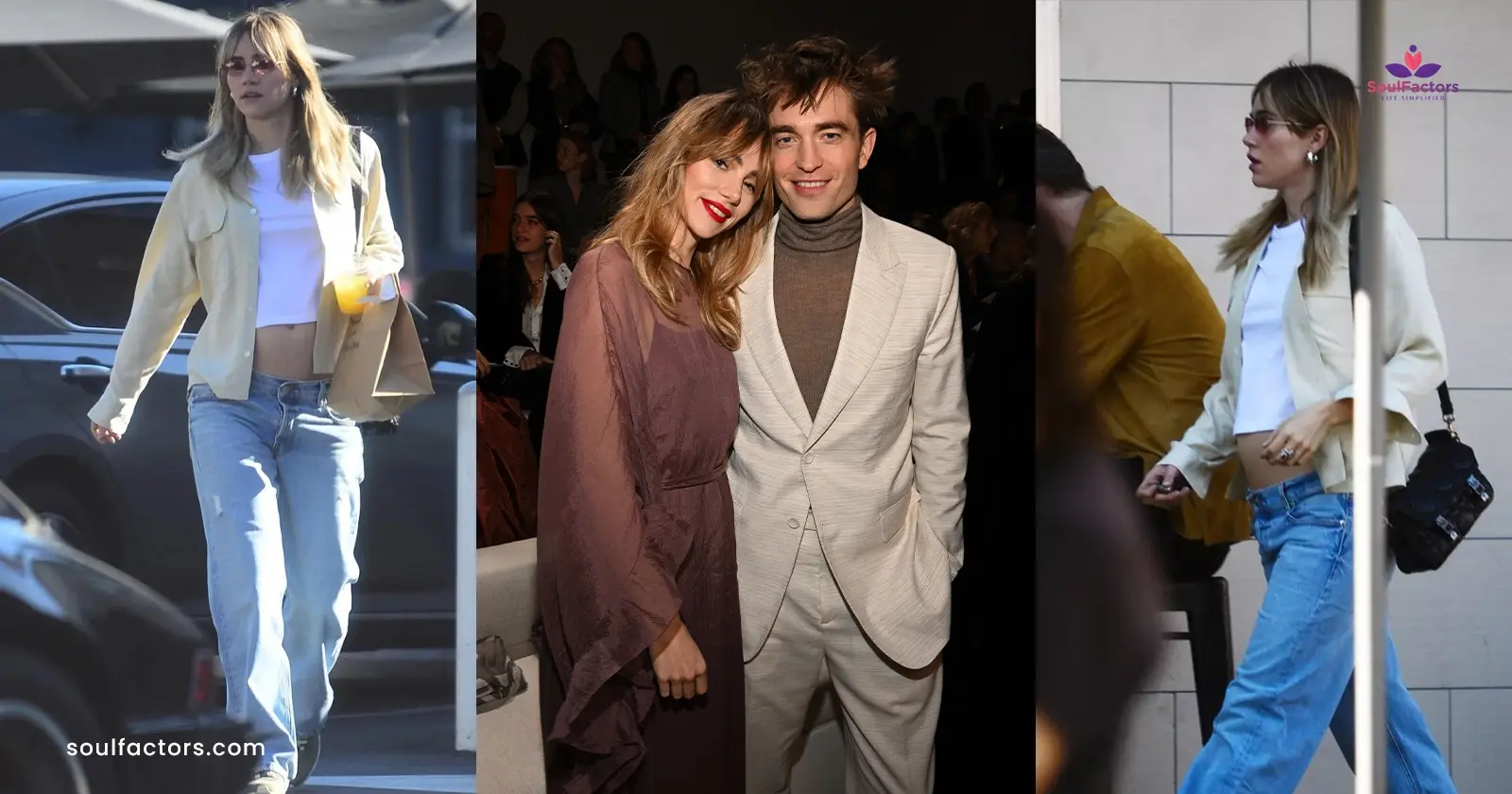 Fans humorously shared their emotions regarding the alleged news.
"Suki Waterhouse in her milf era is hot of her," a fan tweeted on X (Twitter).
Another fan cried, "SUKI WATERHOUSE IS PREGNANT WITH ROBERT PATTINSON'S BABY THAT WAS SUPPOSED TO BE ME".
A Little Something About Robert Pattinson And Suki's Love Life
The romantic life of Robert Pattinson and Suki Waterhouse goes back to 2018, a year after the Twilight actor split with his ex-fiancee FKA Twigs. The couple was spotted getting cuddly at a London theater back then.
Robert, however, has remained private about their relationship. During an interview with The Sunday Times in 2019, Robert questioned, "Do I have to [talk about his love life]?"…" If a stranger on the street asked you about your relationship, you'd think it's extremely rude. If you put a wall it ends up better."
Finally, Robert and Suki made an appearance together at a red carpet debut at the Dior pre-fall 2023(1). This event was at the Great Pyramid of Giza in Egypt in December 2023.
The Love Rosie star has been expressive about her fulfilling love life with Robert. "I'm shocked that I'm so happy with someone for nearly five years," she said on Feb 2023. "I'm always incredibly excited when I see his name pop up [on my phone] or even a text, and I think he feels the same about me. We've always got so much to say, and I find him hilarious."
It is exciting to know that before meeting her longtime boyfriend Robert, Suki took a bout of Celibacy. "It's just something about taking away the chaos of receiving attention, having to deal with it and texting people and getting those lurches of excitement," she said on a podcast. "It turned out to be great. I got very clear and got very comfortable with being by myself — then I ended up meeting my boyfriend."