Lip oils are like magic drops for your lips, unlike lip gloss. Lip gloss is all shiny and sticky and may give you a heavy and gluey feeling. But lip oils? They're like a spa treatment for your pout. Lip oils were made to nourish and renew the delicate skin on your lips. They are much better than conventional lip glosses due to their special formulation and curative properties. Lip oils are made with a blend of nourishing and enriching oils, such as jojoba oil, argan oil, and other fancy oils that sound like they're from a secret beauty garden.
Naturally moisturizing and nourishing, lip oils are one-of-a-kind wonders that will improve the appearance of your lips. Think about it – your lips deal with wind, the sun, and all kinds of crazy weather. Your lips deserve better than just a shiny coat, right? Lip oils are packed with all sorts of good-for-you stuff.
Best Lip Oil: Transform Your Lips With These Top-Notch Formulas
TikTok is like a wildfire for trends. Celebs and TikTok stars are like the beauty whisperers of our time. They make trends go poof viral! Many well-known people in the entertainment industry have used their considerable influence and popularity to encourage their followers to use lip oils. Bella Hadid, Gigi Hadid, and Khloe Kardashian swear by the benefits of lip oils. Moreover, a large audience's curiosity has been intrigued by the visual appeal of glossy and well-groomed lips displayed in their online content.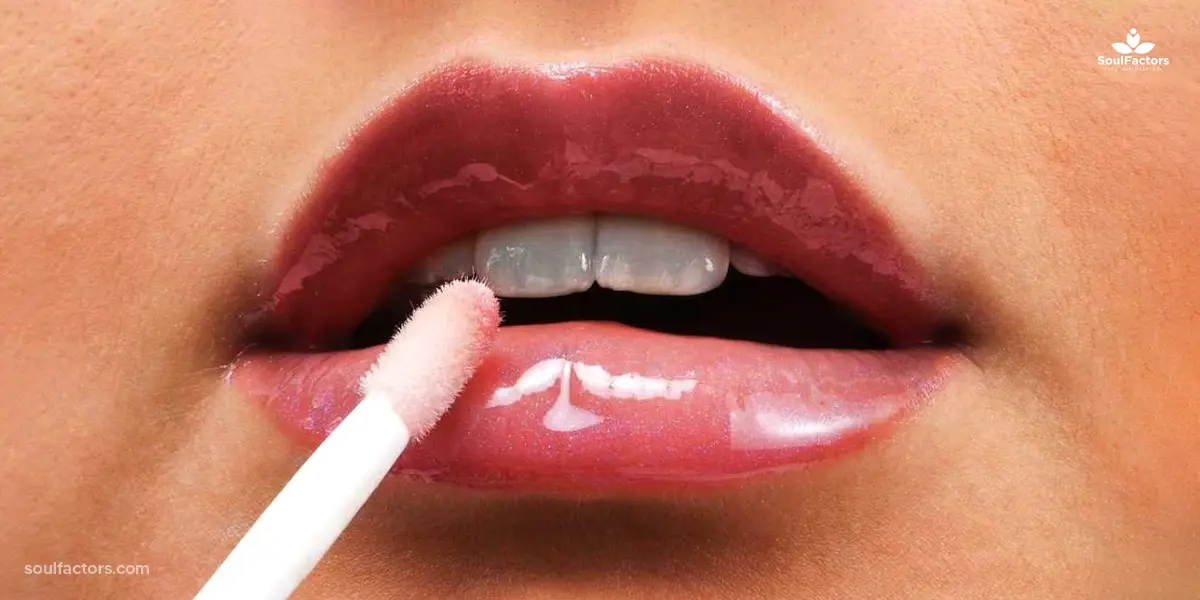 Lip oils have become increasingly popular over time, but this development did not occur suddenly. These items have been around in the cosmetics industry for a while, but other options for lip care largely overshadowed them. Lip oils entered the public eye due to a confluence of factors, including celebrity endorsement and the potential for amplification on websites like TikTok. They are appealing to many women because of how they make their lips transform from dry and flaky to juicy and glossy. Lip oils introduce a novel dimension of lip skincare by offering a break from traditional glossy formulations. Aside from addressing aesthetic issues, the infusion of essential oils—many of which have therapeutic properties—produces noticeable advantages for maintaining lip health.
So, give your lips a VIP treatment! You can blindly swap your liquid lipsticks or lip gloss for lip oils. No more sticky mess, just smooth goodness.
Top 10 Best Lip Oils
Lips oils are the magical potion for your lips that gives them a juicy, healthy look! I've gathered the ultimate list of the 10 best lip oils that are totally rocking the cosmetic world! Get ready for some serious lip oil vibes. Let's dive in – juicy deets ahead!
1. Tarte Maracuja Juicy Lip Oil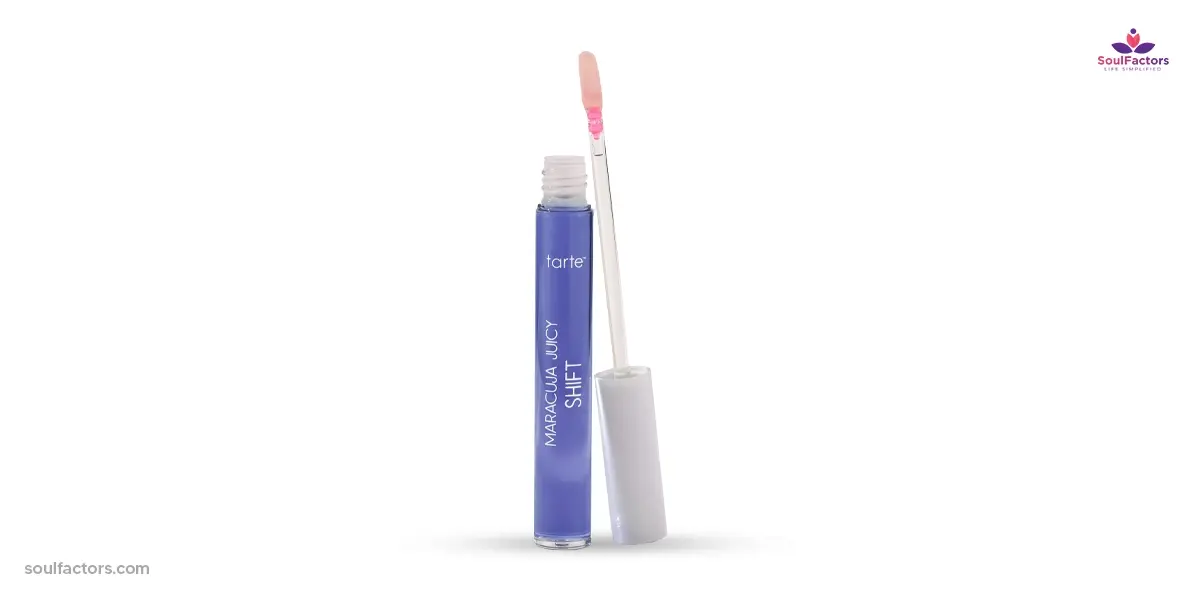 Ingredients: This one's packed with maracuja oil, vitamin E, and antioxidants to treat your lips right.
Price: You're looking at around $15 to get those pampered pouts.
Pros: It's super hydrating, gives a cute tint, plus it's cruelty-free.
Cons: Tarte can be just a little on the pricey side, and the shade might not match everyone.
Best Lip Oil – 2. Fenty Beauty Gloss Bomb Heat Universal Lip Luminizer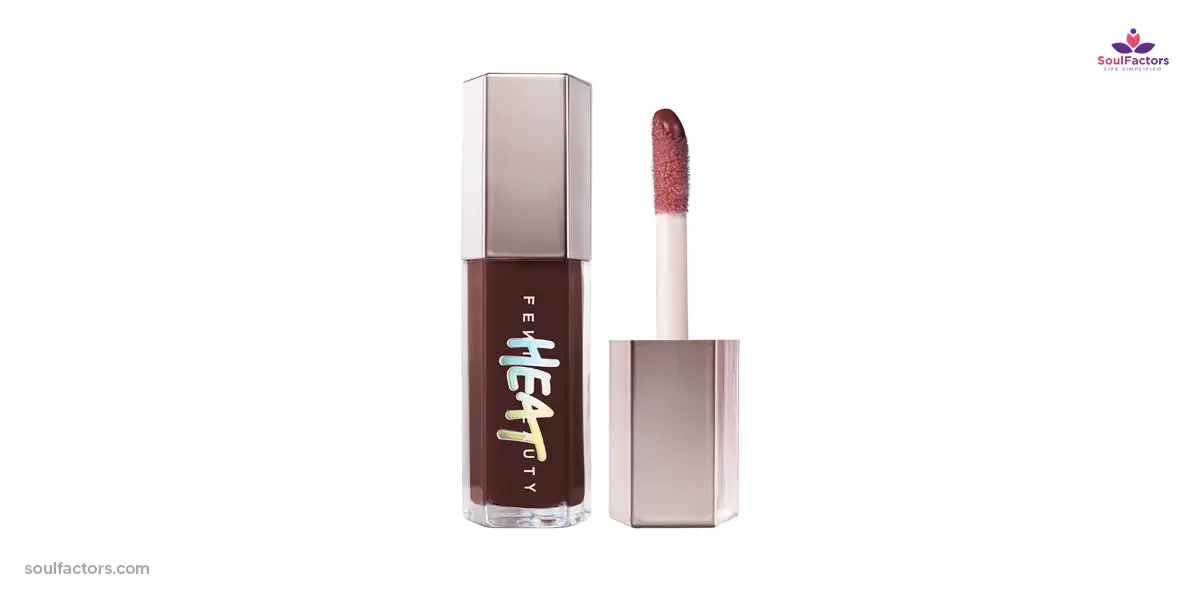 Ingredients: Shea butter, natural oils, and a cool heat-activated shimmer.
Price: This fab pick is about $22 – a bit of a splurge, but worth it!
Pros: The shine and shimmer are on point, plus it has a plumping effect that lasts.
Cons: It's a bit spendy and the shimmer might not be everyone's style.
3. NYX PROFESSIONAL MAKEUP #THISISEVERYTHING Lip Oil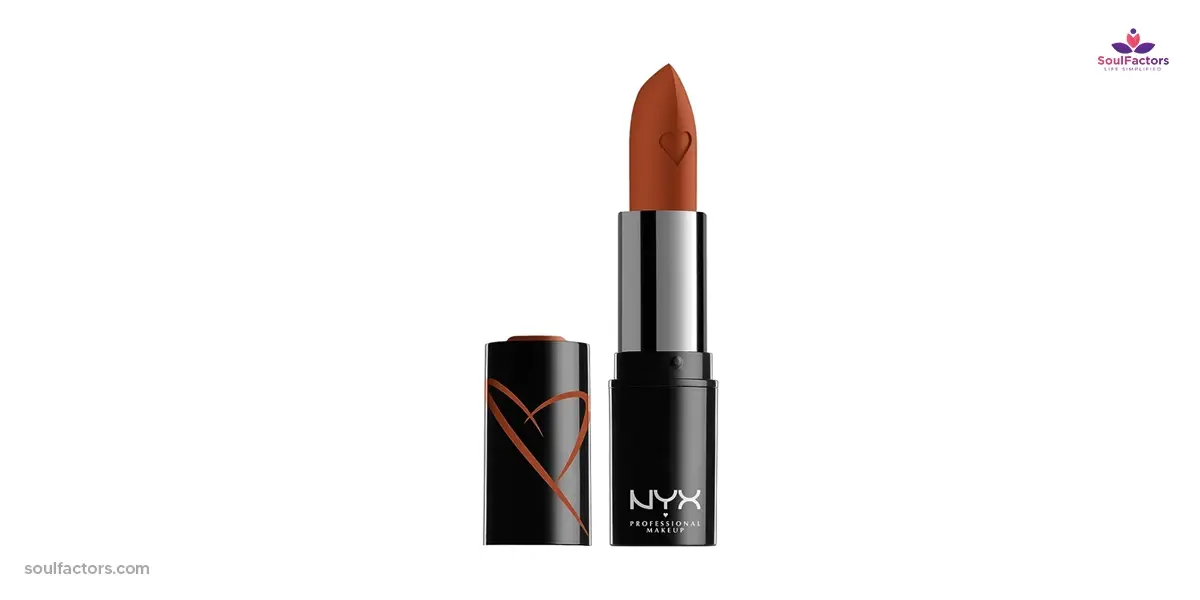 Ingredients: This one's got jojoba oil, almond oil, and rosehip oil – a triple threat!
Price: It's a steal at around $14.
Pros: The shades are poppin', and that satin finish is everything. Oh, and it won't break the bank.
Cons: It's not super glossy, and you might need to reapply for that shine to stay.
Best Lip Oil – 4. Burt's Bees Tinted Lip Oil
Ingredients: Think coconut oil, meadowfoam seed oil, and sunflower oil – all-natural goodness.
Price: A wallet-friendly option at about $5.
Pros: You get a hint of color while keeping your lips moisturized. Plus, it's easy on the wallet.
Cons: The color might not stick around as long as you'd like.
5. Milk Makeup Kush Lip Glaze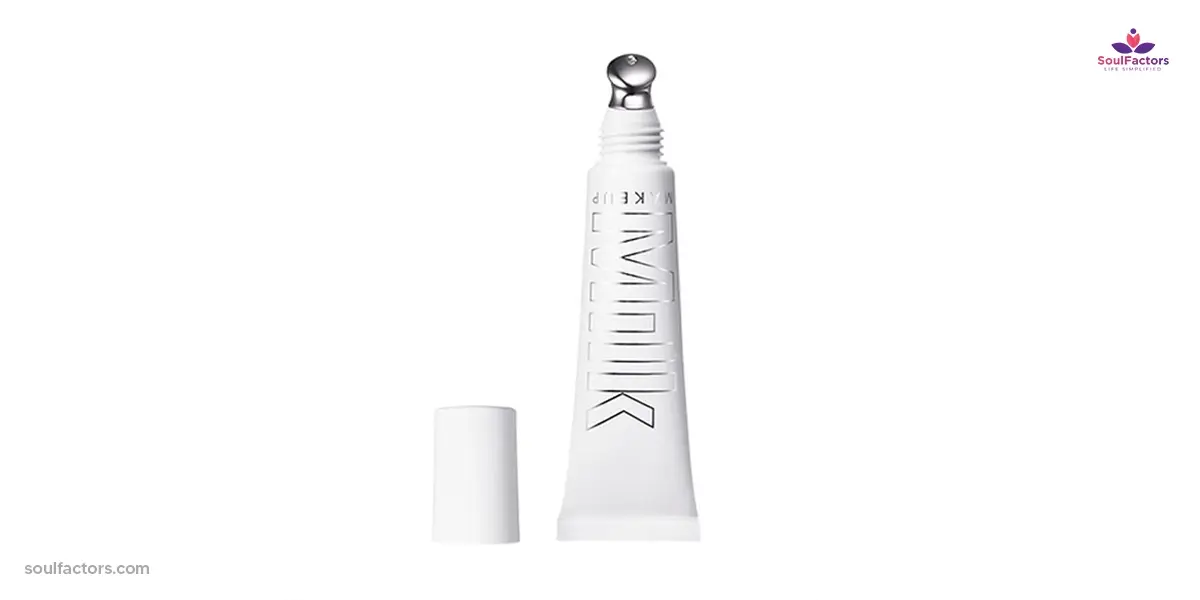 Ingredients: This one's got hemp-derived cannabis oil, mango butter, and jojoba oil – talk about unique!
Price: It's around $18, so a bit of a splurge.
Pros: This one is super hydrating with a glossy finish, and those unique ingredients make it stand out.
Cons: The shade range is a bit limited, and it's a tad pricey.
Best Lip Oil – 6. Kiehl's Love Oil For Lips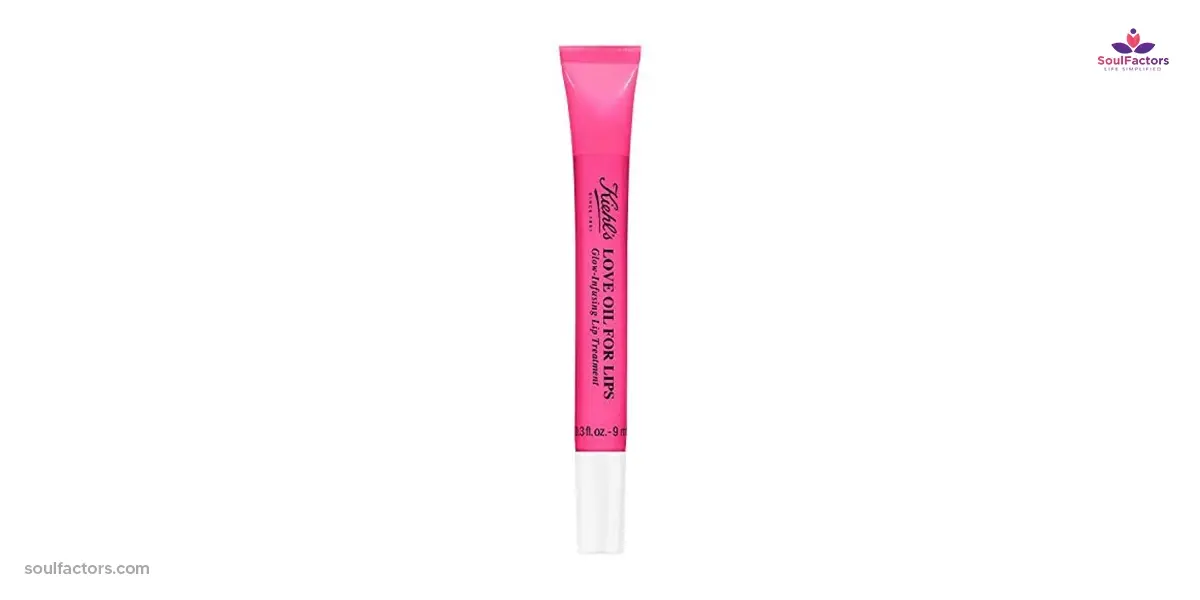 Ingredients: Coconut oil, moringa oil, and acerola cherry extract – a tropical trio.
Price: This one's about $20 – a mid-range option.
Pros: It's lightweight, not sticky, and smells fruity.
Cons: It's a bit pricier and doesn't give an intense glossy look.
7. Clarins Instant Light Lip Comfort Oil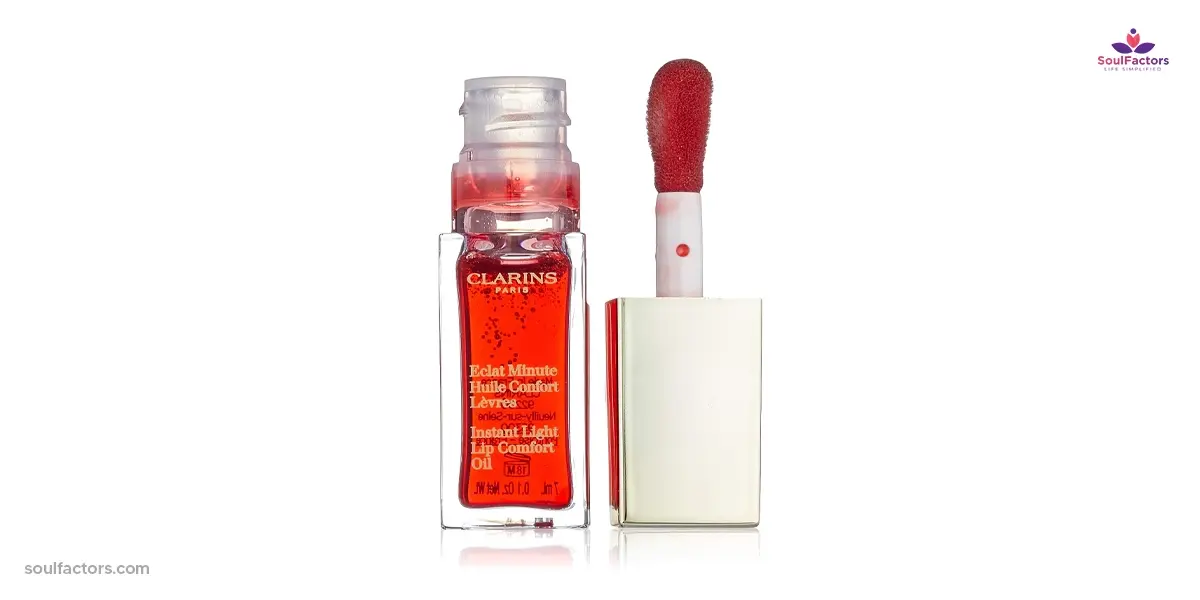 Ingredients: This luxurious pick boasts hazelnut oil, organic jojoba oil, and Mirabelle oil.
Price: On the higher end at around $26.
Pros: Clarins feel super luxurious, give a plumping effect, and have a rich formula.
Cons: It's a bit more expensive and doesn't have a wide range of colors.
Best Lip Oil – 8. Bite Beauty Agave+ Intensive Vegan Lip Mask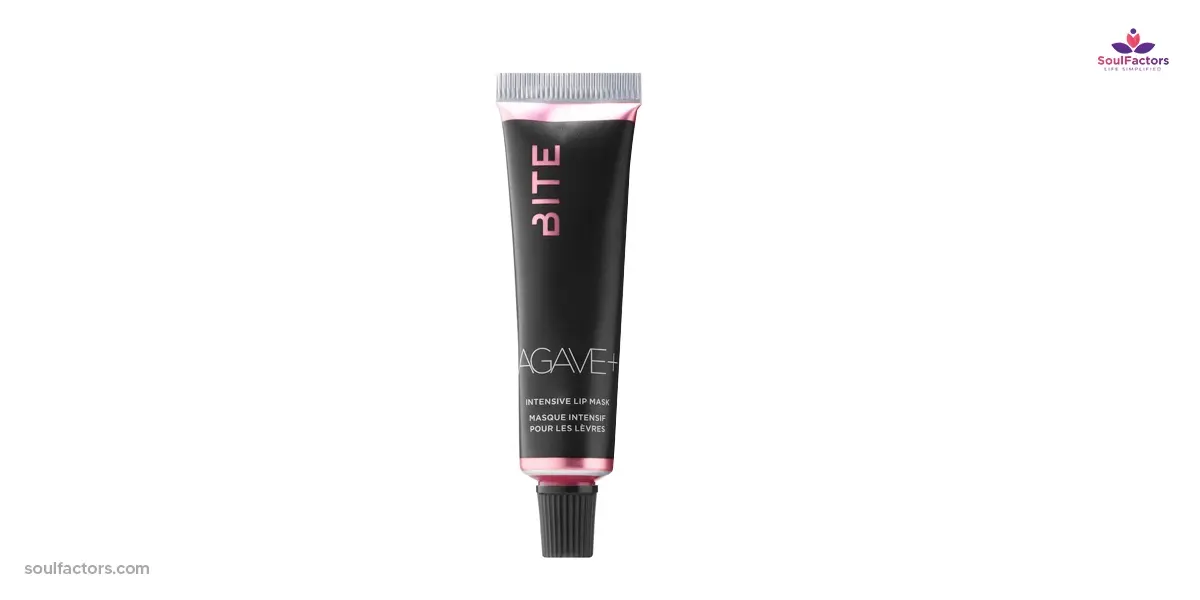 Ingredients: Agave nectar, mangosteen extract, and pomegranate extract for serious lip nourishment.
Price: About $26 – a bit of an investment.
Pros: Bite Beauty promises to deliver deep hydration like a mask, is vegan-friendly, and it's a treatment for your lips.
Cons: It's more of a treatment product than an everyday lip oil.
9. Laneige Lip Glowy Balm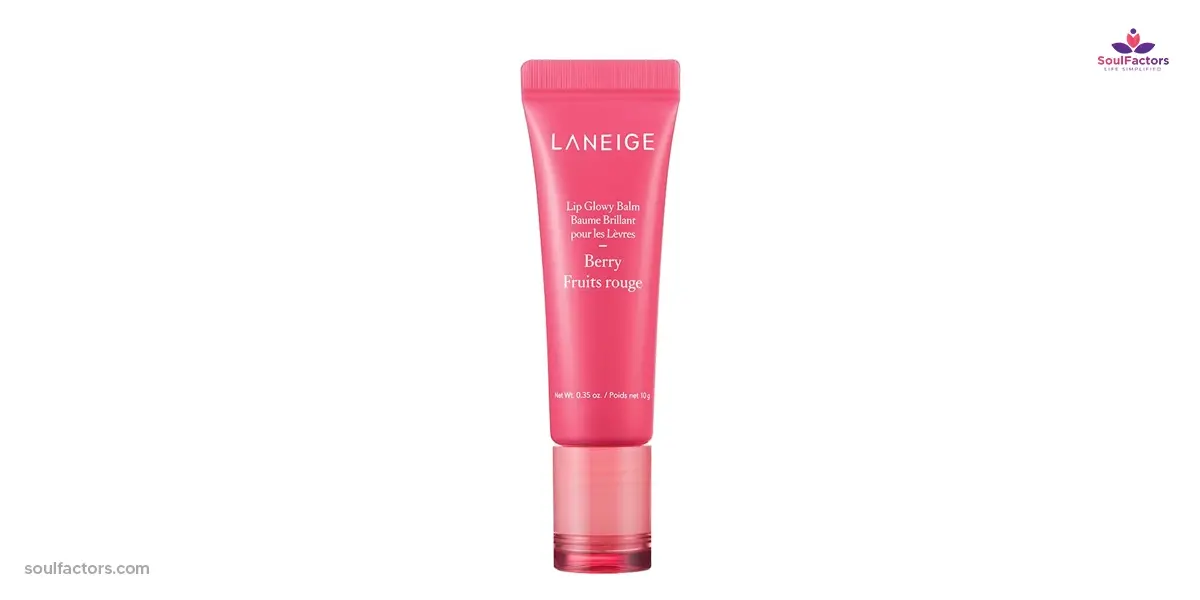 Ingredients: Packed with murumuru butter, shea butter, and a berry complex for ultimate lip care.
Price: Around $17 – a mid-range option.
Pros: It gives a subtle shine, it's easy to carry around, and the fruity scent is a plus.
Cons: The shine isn't super intense, and you might need to reapply.
Best Lip Oil – 10. Kopari Coconut Lip Glossy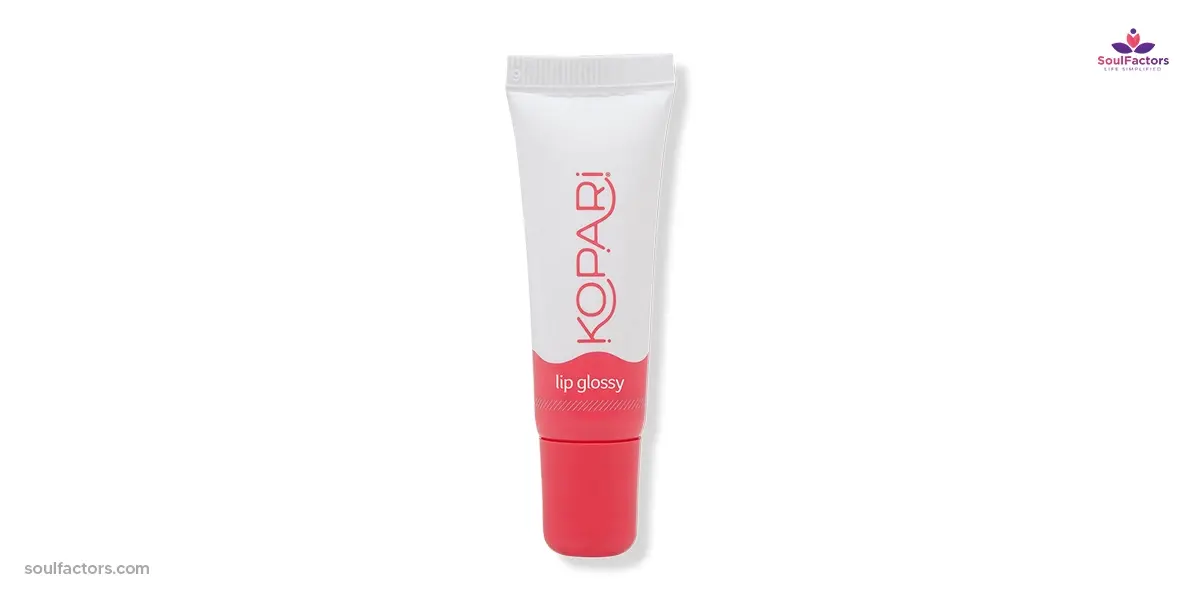 Ingredients Coconut oil, shea butter, and agave nectar – a tropical treat for your lips.
Price: About $13 – a great value.
Pros: Kopari's lip treatment is the main character! It's hydrating, gives a glossy finish, and that tropical scent is a mood.
Cons: The shade range is a bit limited, and some might find the texture a bit thick.
These lip oils are like a spa day for your lips – they hydrate, shine, and give you those perfect pouts. From affordable to splurge-worthy, you have got options! Remember, what's a con for one might not bother another – it's all about what your lips want. So go on, pick your favorite, and let your lips steal the show!
Top 10 Benefits Of Lip Oils
Ever wondered why lip oils with all those natural goodies are like the holy grail for your smackers? Buckle up because we have got the scoop on the top 10 amazing benefits they bring!
Deep Hydration:
Lip oils enriched with natural wonders like coconut oil and shea butter penetrate deeply into your lips, delivering a lasting dose of moisture. Wave goodbye to dry, parched lips!
Nourishment:
Ingredients like jojoba oil and almond oil are packed with vitamins and nutrients that your lips adore. Lip oils will treat your lips like a nutritious feast!
Gentle Plumping:
Ever heard of peppermint oil? Some lip oils boast this natural plumper that gives your lips a subtle, fuller look without resorting to injections. Voluminous lips, here you come!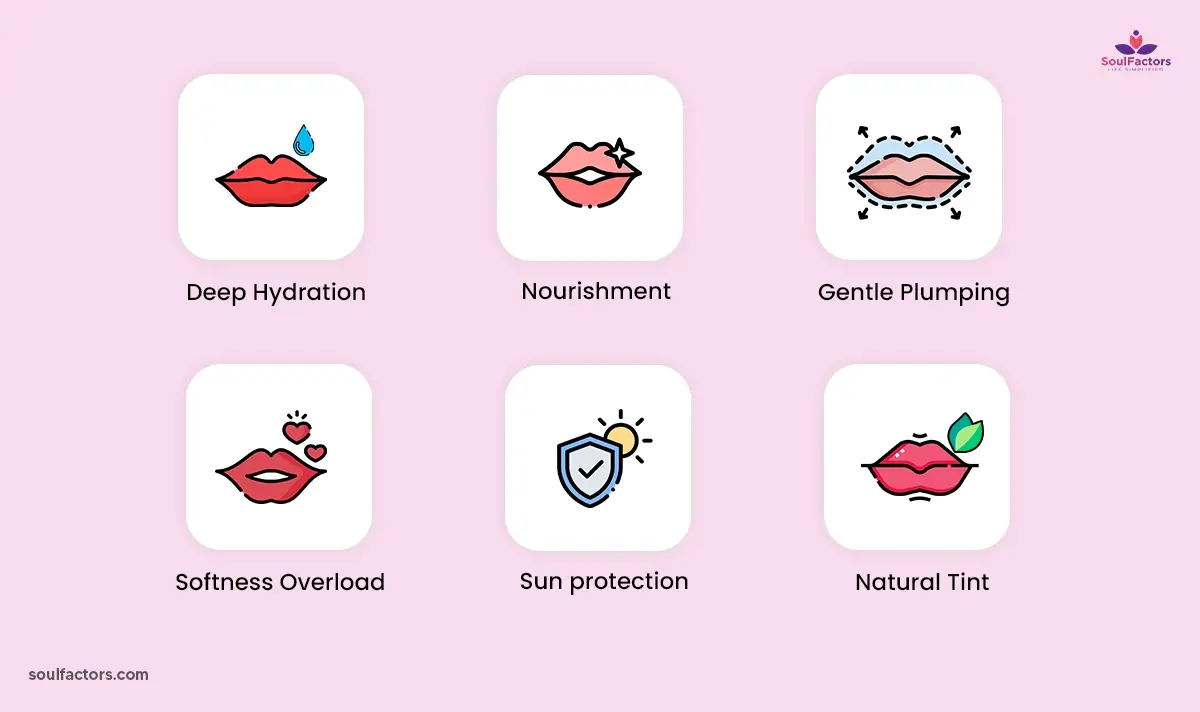 Softness Overload:
Thanks to the magic of natural ingredients, lip oils create a soft, silky texture on your lips. Say farewell to chapped, rough lip drama!
Sun protection:
Some lip oils are infused with SPF and other natural ingredients like raspberry seed oil. They hold natural SPF properties, doubling the lip oil's role as a protective barrier against harmful UV rays. Shine on while shielding your lips from the sun!
Healing Powers:
Antioxidants like vitamin E found in natural ingredients not only mend and shield your lips from environmental stressors but also aid in their recovery. You can think of it as armor for your lips!
Anti-Inflammatory:
Imagine lip oils soothing irritation and calming inflammation with ingredients like chamomile. It's like sending your lips to a relaxing spa retreat.
Natural Tint:
Some lip oils incorporate fruit extracts that offer a delicate, natural tint to your lips. You get a whisper of color while pampering them – a two-in-one treat!
Glossy Glam:
Natural oils contribute a stunning, non-sticky gloss that enhances your lips' natural beauty. Prepare for a lustrous pout that catches every glint of light!
Delicious Scents:
Vanilla, citrus oils, and more – these natural ingredients infuse your lip oils with delightful scents that treat your senses as much as your lips.
So, there you have it – the lowdown on why lip oils infused with natural ingredients are like the superheroes of lip care. They combine the superpowers of moisture, nourishment, and a dash of natural glam to keep your lips feeling and looking amazing. Get ready to show off that pout with confidence!
Lips Oils Vs. Lip Balms And Lip Gloss
Let's illustrate why lip oil has emerged as the superior choice over lip gloss or lip balm.
While lip gloss boasts a glossy sheen, it often brings along stickiness, which is a deal-breaker for many. Enter lip oil, offering the same sophisticated shine without the tacky aftermath. Consider the conventional lip balm – a utilitarian option for hydration. However, lip oil raises the bar. It fuses hydration with an infusion of botanical wonders like jojoba oil and vitamin E. They will have long-term benefits than just giving your lips a temporary shine. Unlike lip gloss and lip balm, lip oil plays the dual role of nurturer and enhancer. It delicately nourishes your lips, pampering them with a blend of natural components that go beyond superficial treatment. How your lips appear matters too. Lip gloss brings shine but may compromise comfort. Lip balm provides comfort (1) but lacks allure. Whereas lip oils are the best of both worlds!
Conclusion
To conclude, if you are looking to hydrate, plump, and nourish your lips from within- Lip oils are your go-to product! Don't miss out on the chance to explore the world of lip care with the Best Lip Plumping Products. Make sure to choose gentle oils such as jojoba, hemp seeds (2), almond, or coconut oils. And, if you are planning to wear lip oils during the day, you can opt for oils that contain SPF in them for added protection to your lips. You can also slather your lips with lip oil before going to bed and wake up to beautiful soft, juicy lips!
FAQ
Which Oil Is Best For Lips?
Jojoba and hemp seed oil are the best for your lips.
Is Lip Oil Better For Your Lips?
Yes. Lip oil provides intense hydration and nourishment to your lips.
Is Lip Oil Worth Buying?
Yes, invest in a good quality lip oil that has coconut, and jojoba oil.
Which Brand Is Best For Lips?
NYX and Dior have some of the best lip oils.